Post by surprisingskoda on Aug 27, 2014 2:16:21 GMT
I've long argued against starting project threads as I take a long time to do anything. Years, in fact. But, one thread for the whole lot might move at a pace slightly above a snails, and taking some inspiration from xbollox of yore, here it is, one big project thread.
So prepare yourself for a history lesson first.
Started young.
Dad had this
Then this
Then this. I had no chance.
Everyone I knew in 2002 wanted a Corsa GSi. I wanted a Skoda Estelle. I saved up and bought this before I had a licence.
[ I still have this, it is a rolling bare shell awaiting customisation. Is still solid!]
and meanwhile used this "Suzuki RG125 UN Wolf Hypersport" until I passed my car test (fifth go...)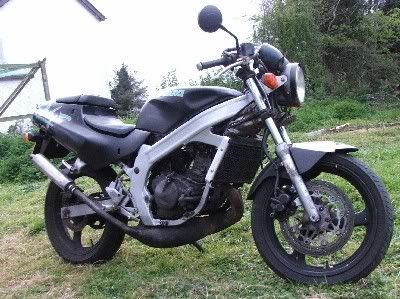 [used for two years then sold on when it failed the MOT on no less than FOURTEEN failures including brake fluid dripping on the front disc and 2-stroke dripping on the rear...]
then mistakenly bought this in 2004 when I passed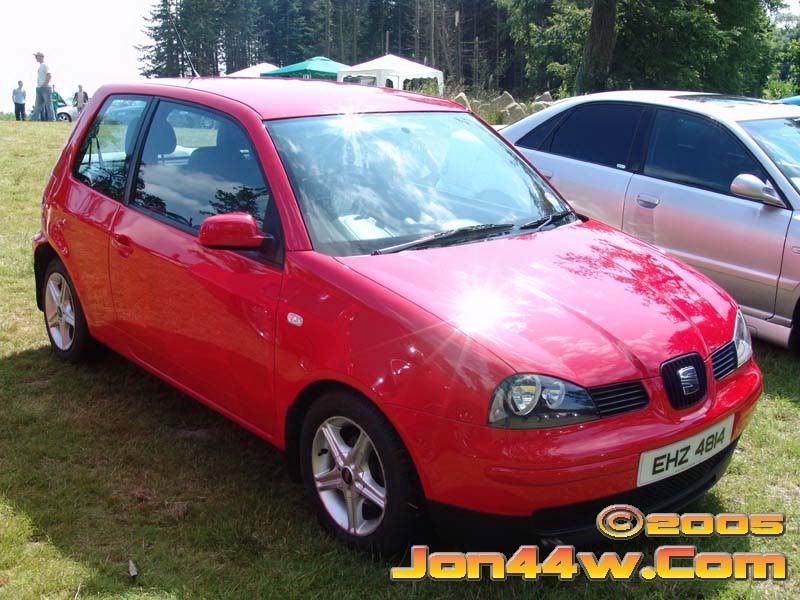 Came to my senses very quickly, sold Arosa at a massive loss then bought this
[still have this, NEARLY DONE!]
and then proceeded to buy a whole host of old Skodas that were not very good.
Then I did something right, and bought this orange 120L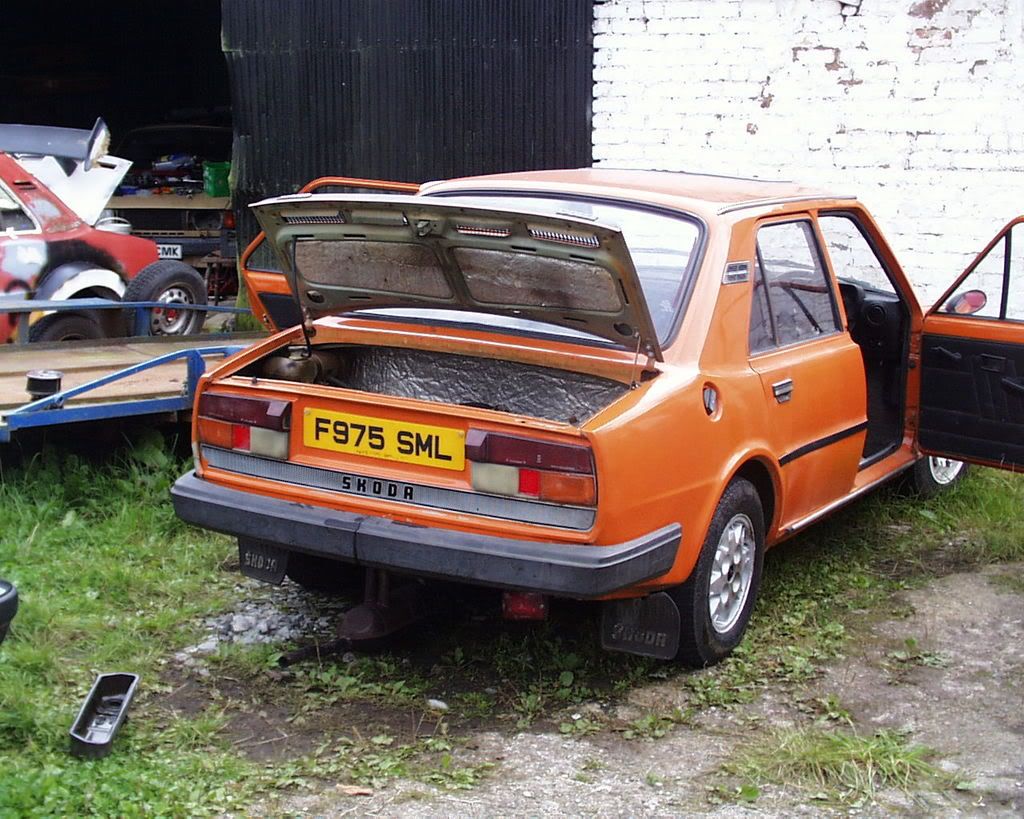 originally a 120L5 in yucky green, had been badly painted and badly fitted with a 130 engine, I stripped the engine down four times in two weeks (while using it daily for work!) until i found the flywheel bolts had not been torqued up by PO, had rattled around in the gearbox casing and only one bolt was holding on... ended up needing a gearbox as the fly was off and cut the casing apart]
Which I then turned into this:
Kept that for a long time. Some of you may remember the first/second RRG...
There's not many I miss but I miss that one.
[sold it after putting it back to sort-of standard spec to someone from Donegal who promised to keep in touch... and didn't

]
Then DaveRapid gave me another Favorit and I had some fun...
[still have this, hibernating after terminal rust put it off the road.]
Lots of Estelles, a couple of Rapids and a couple of other Favorits floated around in here. So did some other detritus. I liked 106s for a while (still do!)
One of many:
Then the first BMW arrived.
[went through several wheel/stance guises over a few years then put back to standard and swapped for a white E32]
Followed by more, more and more. Went through approx 75 E34s.
Took a break, had a Rover. Loved it.
[needed a car quick. Found this with T&T for £100, smashed into on one side. Used other door, e-braked everywhere as no pads left, rolled for two weeks, got told off by my boss and spent £100 on fixing parts only to find it had a bent B pillar, scrapped for £100. Would have been A-OK if I hadn't bought the panels! Kept the 88k peachy engine for future somethings]
Also had a Xantia, Pony, 820si, Safrane, more Favorits, and lots of these:
[this one cost £17.01 NOT off ebay! and needed a wheel bearing to get past MOT. Sold to a mate]
Built a drift car. Never used it.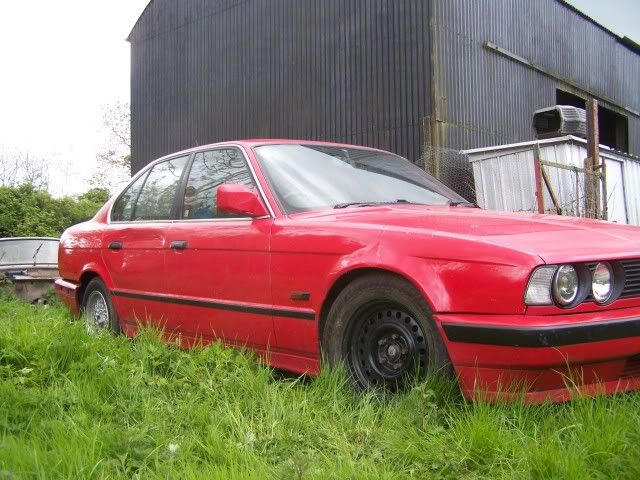 [tried to sell, yoof bought it, took for long test drive, broke the engine, came back, assaulted me and retrieved his money. Police showed up 90 minutes later. Scrapped the car in disgust]
Moved to E32s.
Full thing here:
retrorides.proboards.com/thread/87178/1991-bmw-735i-12-project
[could have cried. took years to build up the most fantabulous stash of awesome bits to build this, M5 LSD, 6 speed, proven strong 4.0 V8, red leather, Zender body parts - and then the chassis rail crumpled under the jack when I went to start trial fitting the engine. Scrapped car and project]
Did a couple of Imprezas...
[both sold on after a few months]
and a couple of these
[blue one and silver one both sold on when MOTs expired. Hateful things]
Busy now: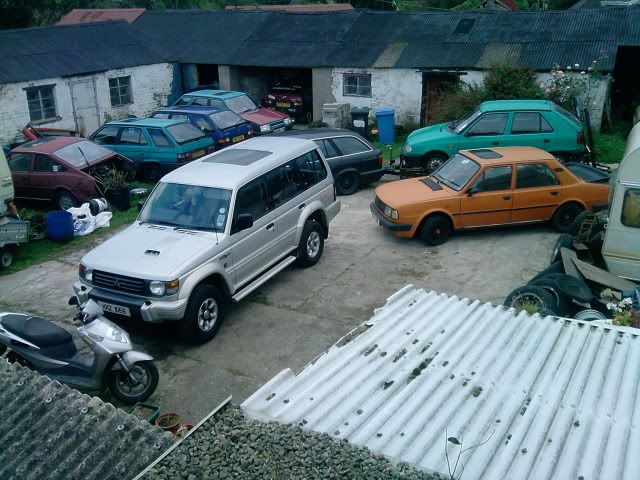 Somewhere in there, Minis became the next fad.
Did not last long, sold them all on. Will have another later.
Along the line I had developed an E28 crush
Another RRG visit (2011?)
retrorides.proboards.com/thread/88332/1988-bmw-525e-saved-scrap#.U_0_H2OUGic
[this went to fund business. Still around, have almost bought it back twice. Needs rescued now, current owner not being good to it]
So to recap:
Drove Estelle in 2004-05
Passed test 05
Drove Arosa 05 then Favorit Estate (green)
Drove Estelle 06-11
Drove 525iT 07-10
Drove FavorAt 07-09
Drove 525e '10-11
Then I went car-less for a little while as I sold everything that moved to start my business.