Post by deanflowers on Feb 26, 2015 13:14:47 GMT
Hi
As there is currently a ford probe thread i thought i would make a project thread here for mine.
I first bought this car way back in 2002 and promptly ruined the big end bearings on silverstone. Rather than fit a stock 165bhp KLDE engine i opted for the J spec MX-6 KLZE engine which runs a bit higher compression and is 200bhp out the box.
Way back then it looked like this:
(It was a time of big stereos and wheels although when i first bought it had 16" venoms fitted!)
The car had the following items:
6 branch manifold
full stainless system with decat
lowered 30mm
Induction kit
64mm throttle body
KLZE Engine
KLZE Inlet Manifold
Anyways i sold the car about 10 years ago on stock wheels and it went to live a fellow club member in southampton who did very little miles in it and basically squirreled it away in the corner of his garage until i heard it was back up for sale about a year ago. I jumped at the chance to own it again and a deal was struck however i then realized the car was in Scotland. I bought it back anyway without seeing it and had it shipped back down to Wales and found it wasn't as good as i had hoped.
The engine bay was a salty mess - when i first owned it the rocker covers were mirror polished.
Brakes are seized
rear spring snapped
exhaust blowing
tyres perished.
alloys needing a refurb
paint dull and needing a lot of attention.
front bumper damaged
Anyways ive started with the engine bay and done a cambelt, and had the inlet, rocker covers and every bracket under the bonnet powder coated: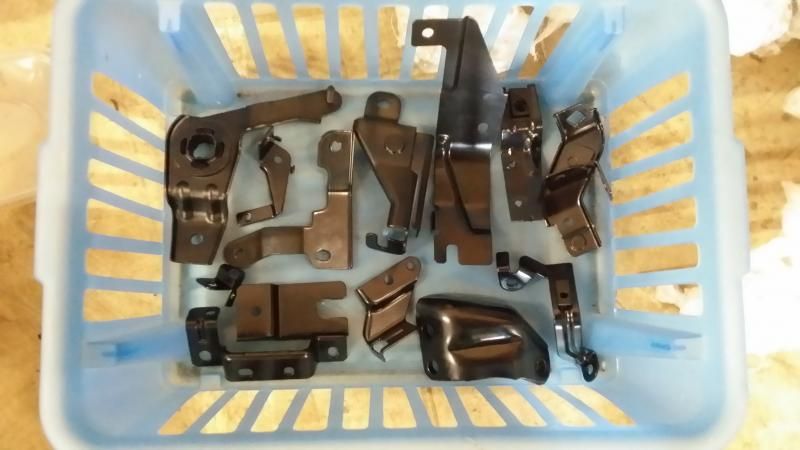 Bonnet catch was rusted and seized but now looking good: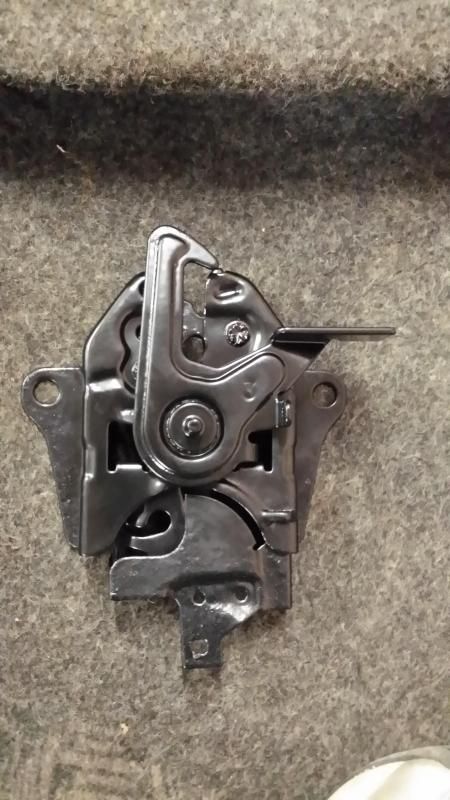 Vapor blasted fuel rails:
All back together (only new braided fuel lines, fuel pressure regulator and induction kit to fit - red hose are also going)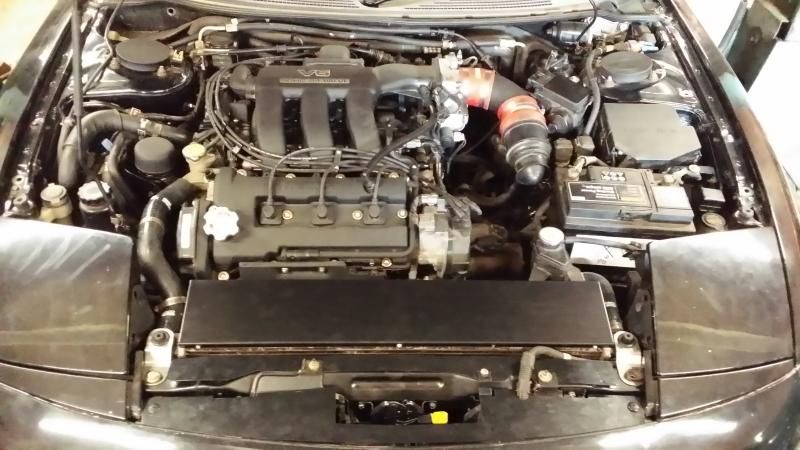 I then bought another black one with a black leather interior (the original car has grey) to break for bits. So ive now swapped front bumpers, bonnet, and rear calipers.
Other bits ive managed to accumulate for the project:
American spec headlight panels
FRP Rear disc sheilds
FRP headlight surrounds - stock ones rust
Stock bootlid with spoiler in black - (off the breaker)
American spec rear bumper - no numberplate recess:
thinking of either running the plate in the middle and then at shows will fit the rear reflector so that the back end is completely clean.
So basically all that is needed now is a set of coilovers, some proper J staggered wheels (thinking 5 spokes like stern wheels), a mustang front splitter, a damn good machine polish and a MOT.