Post by Geordie on Mar 4, 2017 22:49:24 GMT
Having decided the S320 wasn't the right car to commute to work in now I'm going to be doing a few more miles, I started looking out for something a little bit smaller and commute friendly.
My mate is a mechanic, and often comes across some pearlers. I knew I had to go and have a look at this one when he showed me a couple of pics. I've never ruled out another Saab after thoroughly enjoying my 9000 about four years ago...
retrorides.proboards.com/thread/142503/1997-saab-9000-anniversary-turbo?page=1
Coincidentally, it was the same mate who I bought the 9000 from who I have bought this 9-5 from.
Anyway, to the 9-5.......
Registered December 1997, this has to be one of the first 9-5's, as I believe they were launched in September or October 1997.
Mileage: Nice and low, 63,240 when I picked it up this morning. It's MOT in December 2005 shows 52,852, so it's only covered 10k miles in the last 11 years.
Colour: Solid Black (not sure of it's proper name yet, but it's a solid, rather than metallic black)
Engine: Saab's own B205, 2 litre turbo
Transmission: Manual
Dan has just serviced it (oil, filters, plugs), and given it a thorough going over on the ramps. It's obviously been garaged for the most part, as it's completely solid.
Here's what it looked like when I saw it for the first time after work yesterday....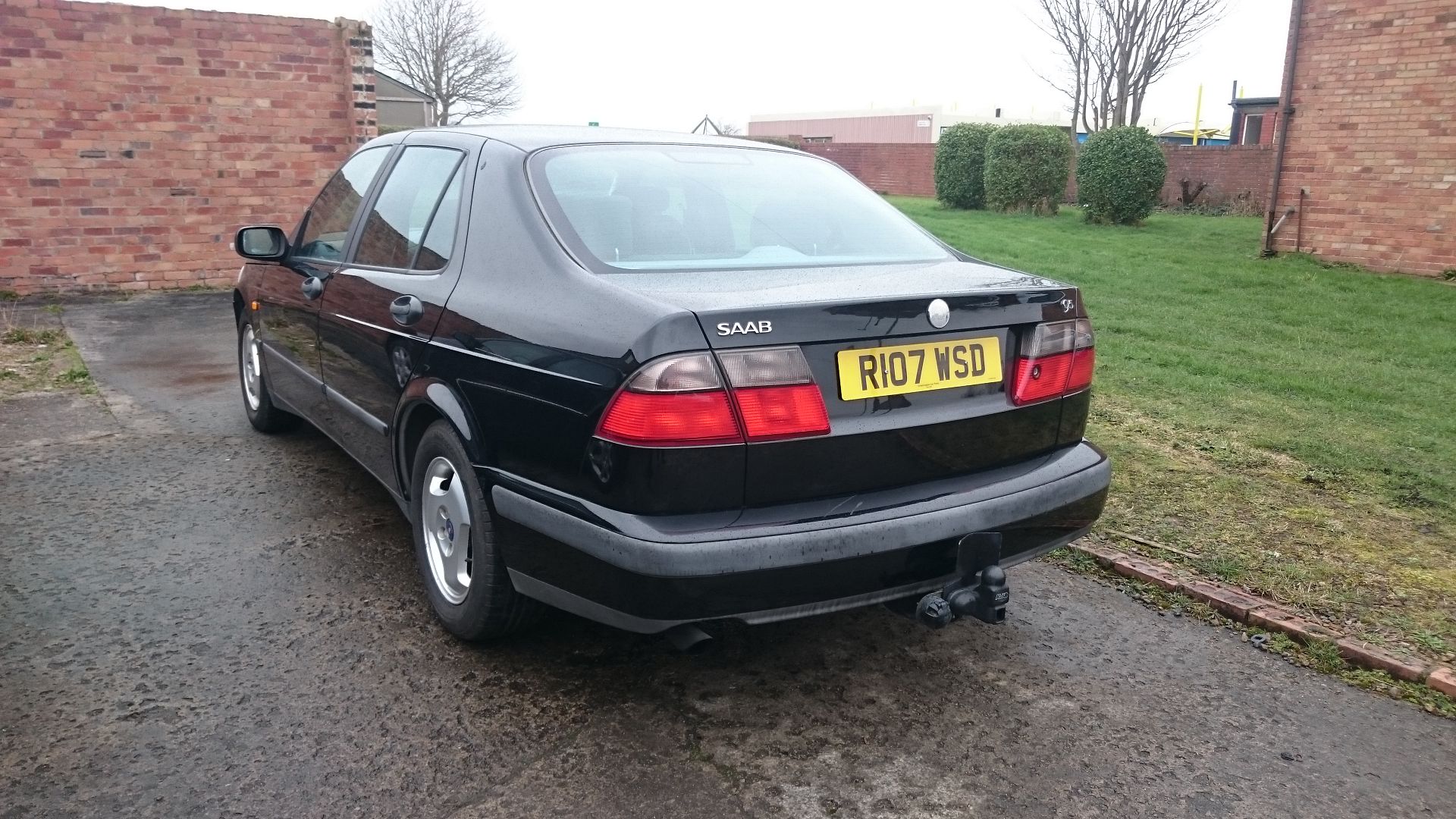 It was raining, so never the best situation to view a car, but as can be seen from the pics above, all very straight and clean. A 10 minute test drive showed up no bangs, knocks, squeaks or rattles, and I agreed to buy it. I went back up to Bedlington this morning to collect it. The 70 mile drive home was a pleasure, with no issues, and smashingly comfortable seats, They are fabric and not heated, but hey, that just means they aren't initially freezing cold in winter or burning hot on sunny days. Every cloud....
First pics at home before it's first wash...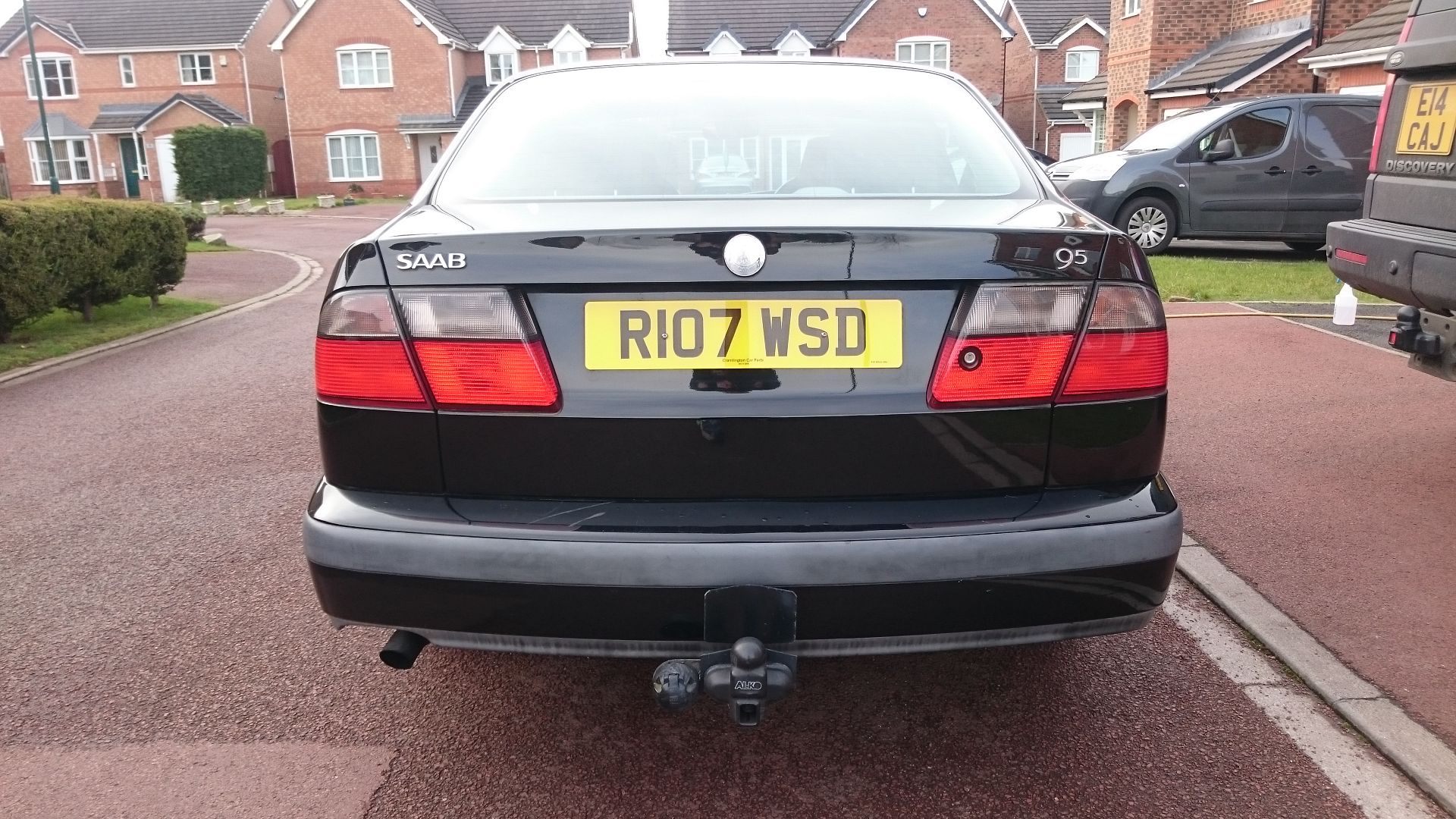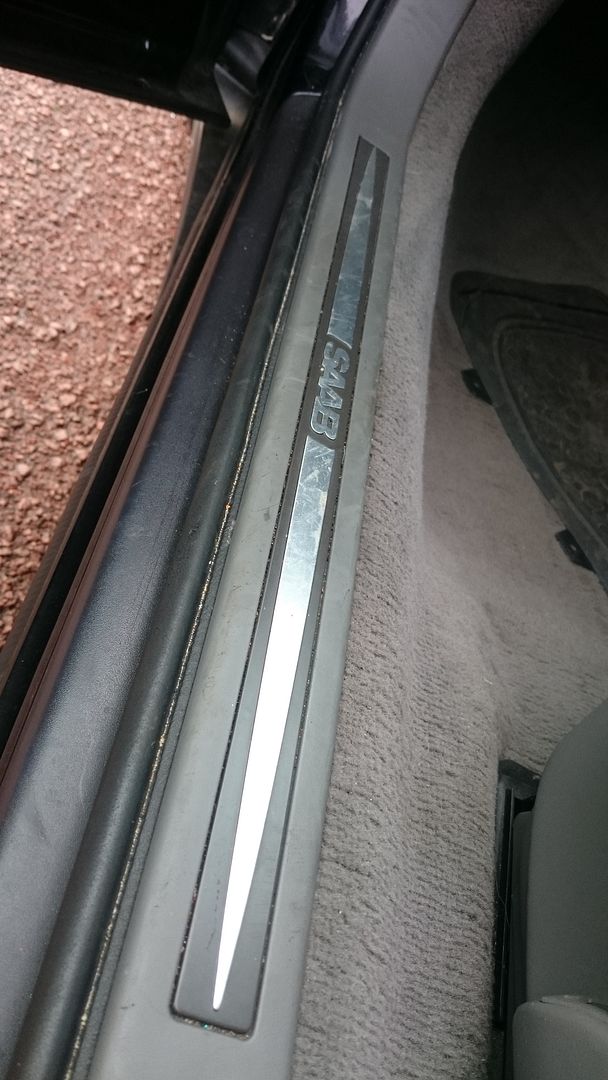 Boot badge needs replacing...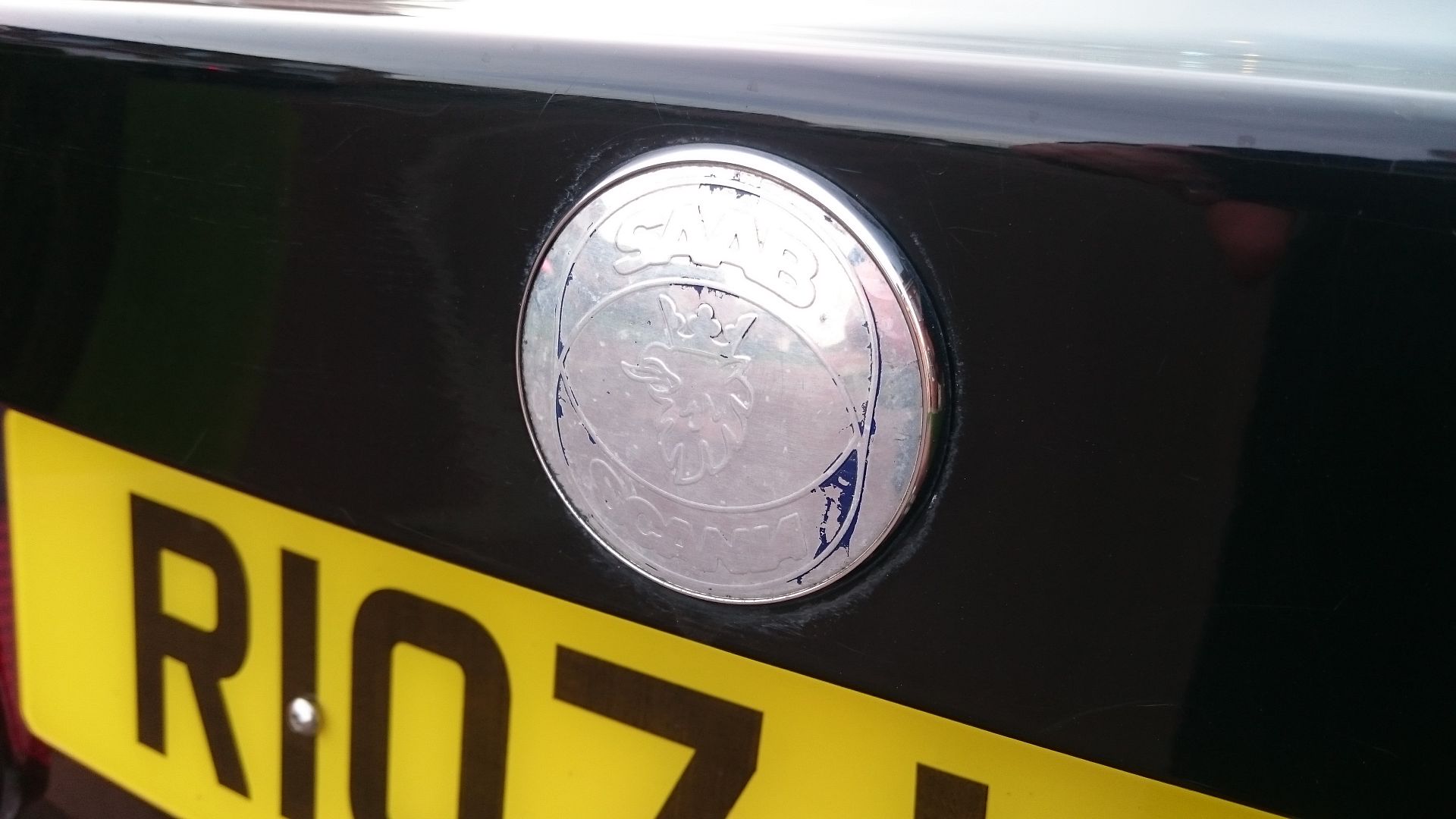 Some missing pixels...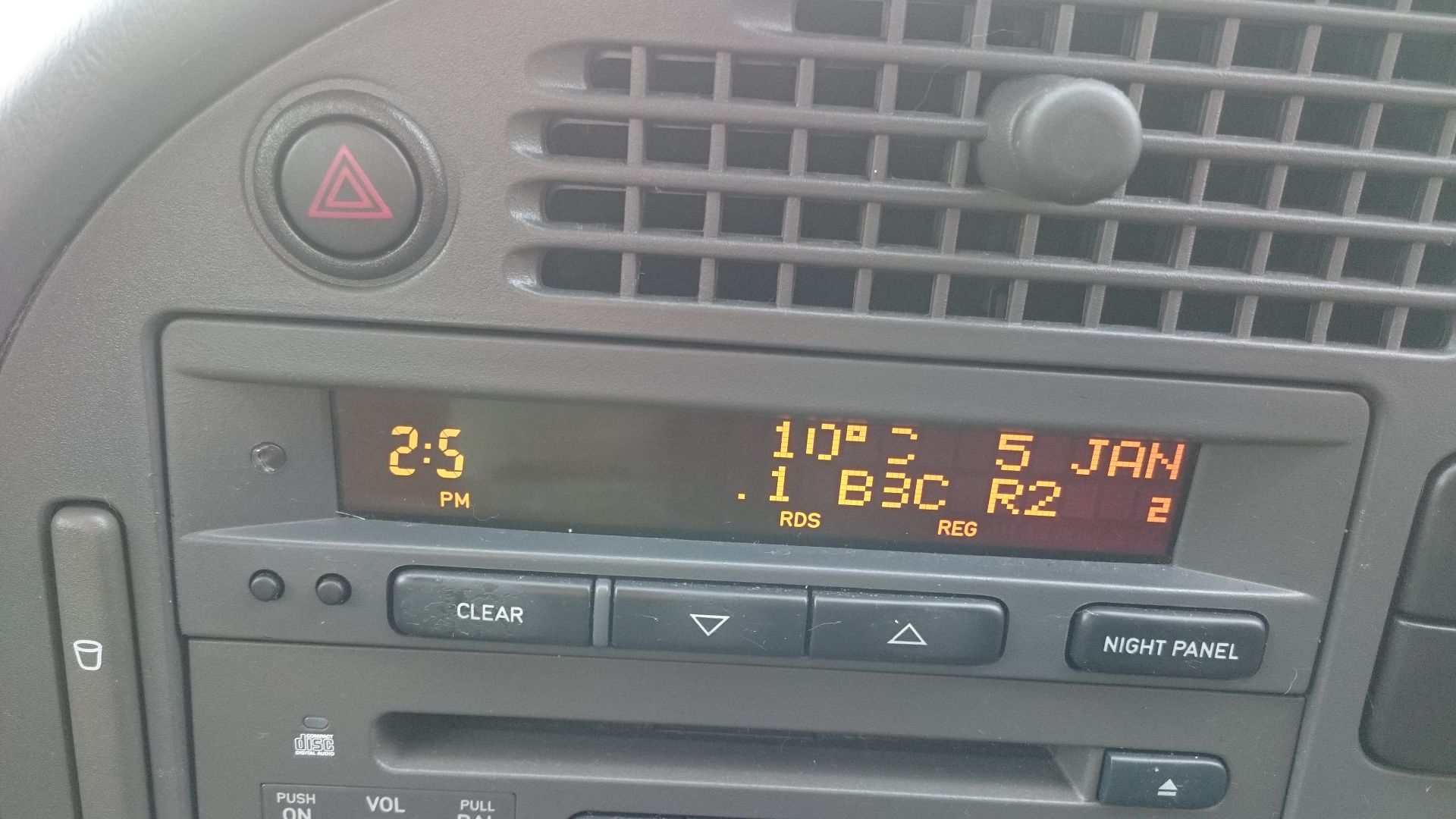 although the temperature screen is ok...
Engine bay needs a bit tlc...
Greenery on the little headlight wiper blades
Shagpile!
Original warning triangle...
Like the rear boot badge, the front bonnet badge needs replacing...
More greenery on the window rubbers all round...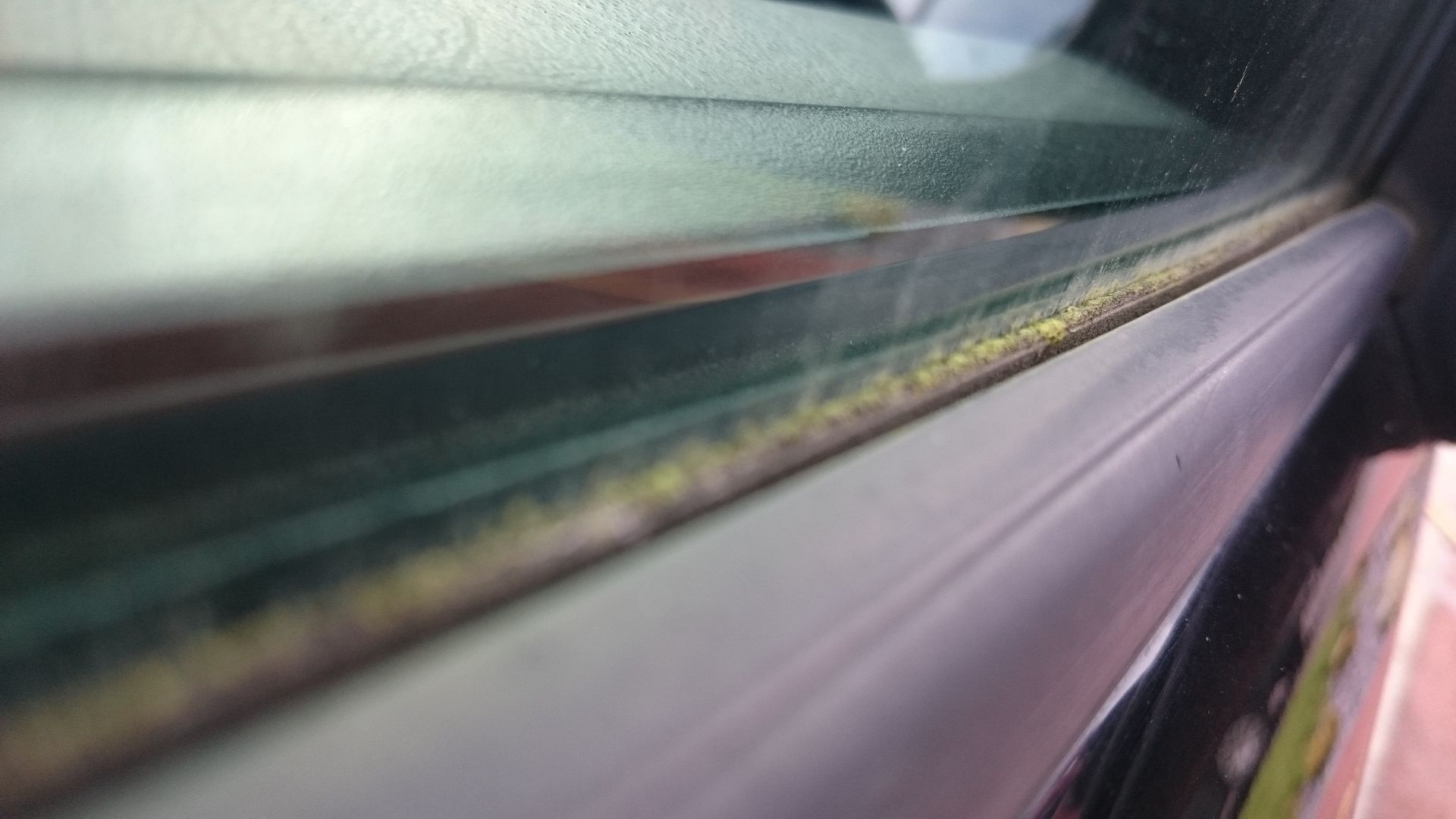 I love this bit...
Top bumper plastics fed with some product (not peanut butter!), see the difference with the bottom plastics....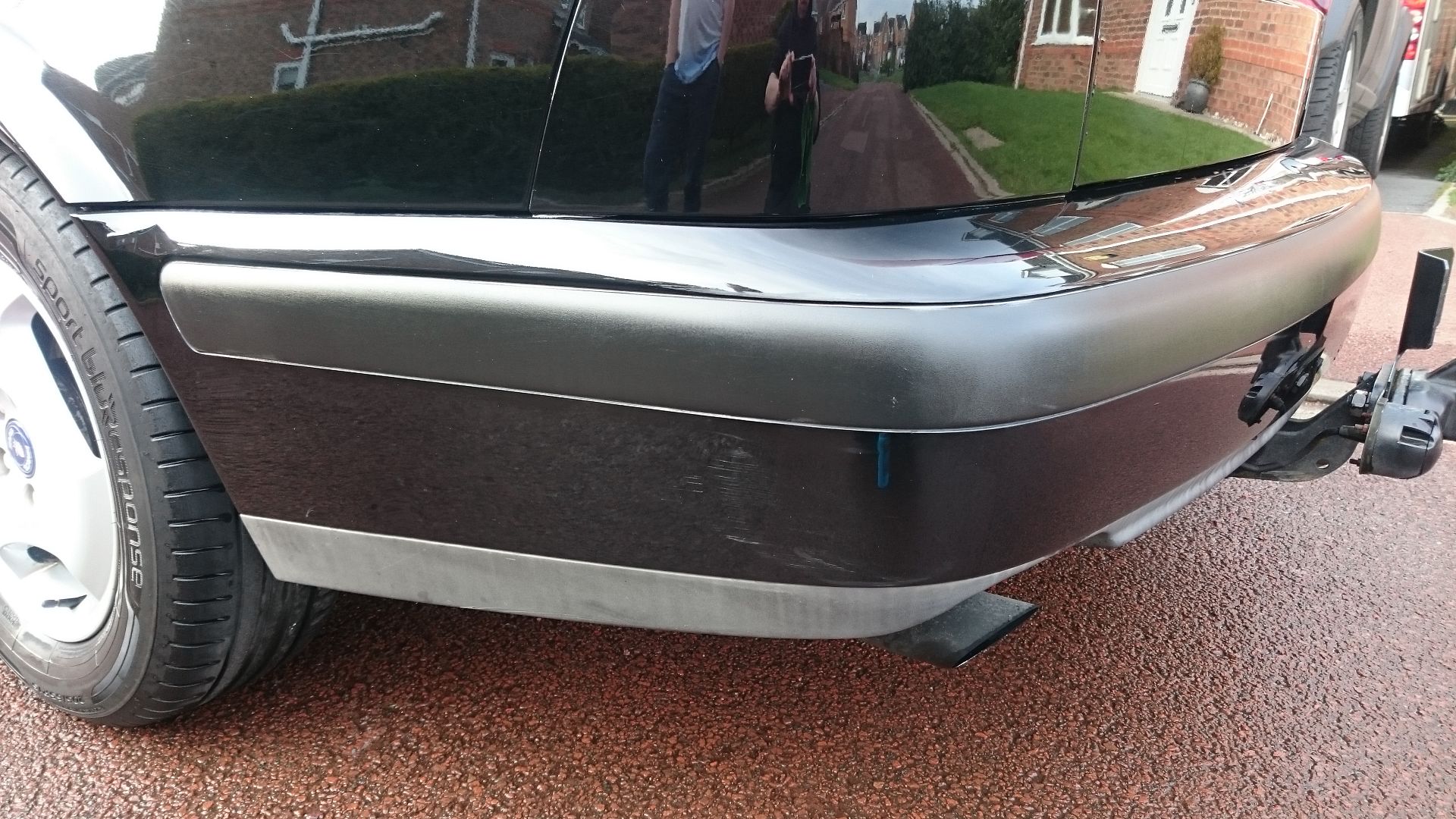 After a coat of Brilliance Glaze...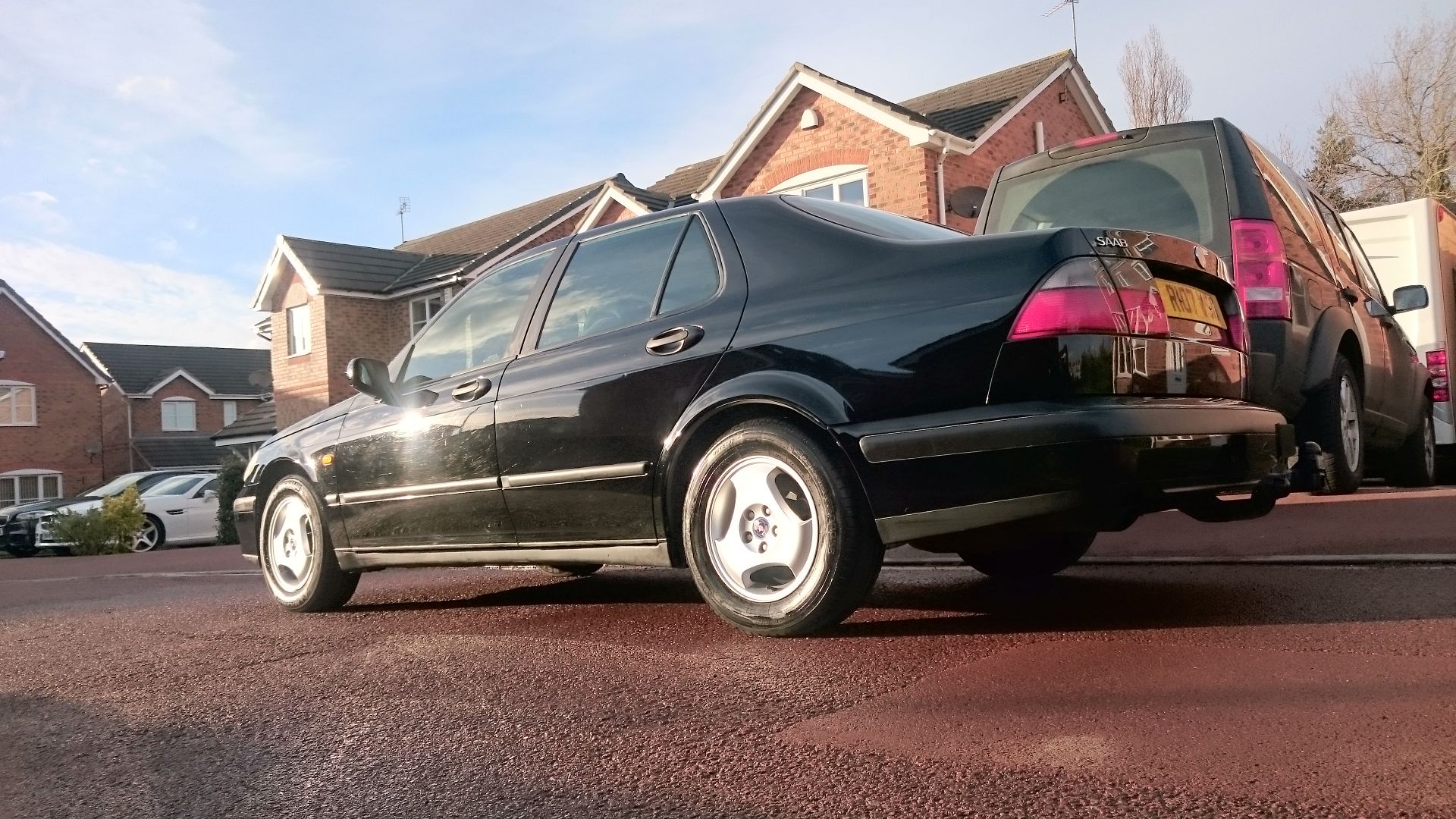 A few interior bits and bats....
handy...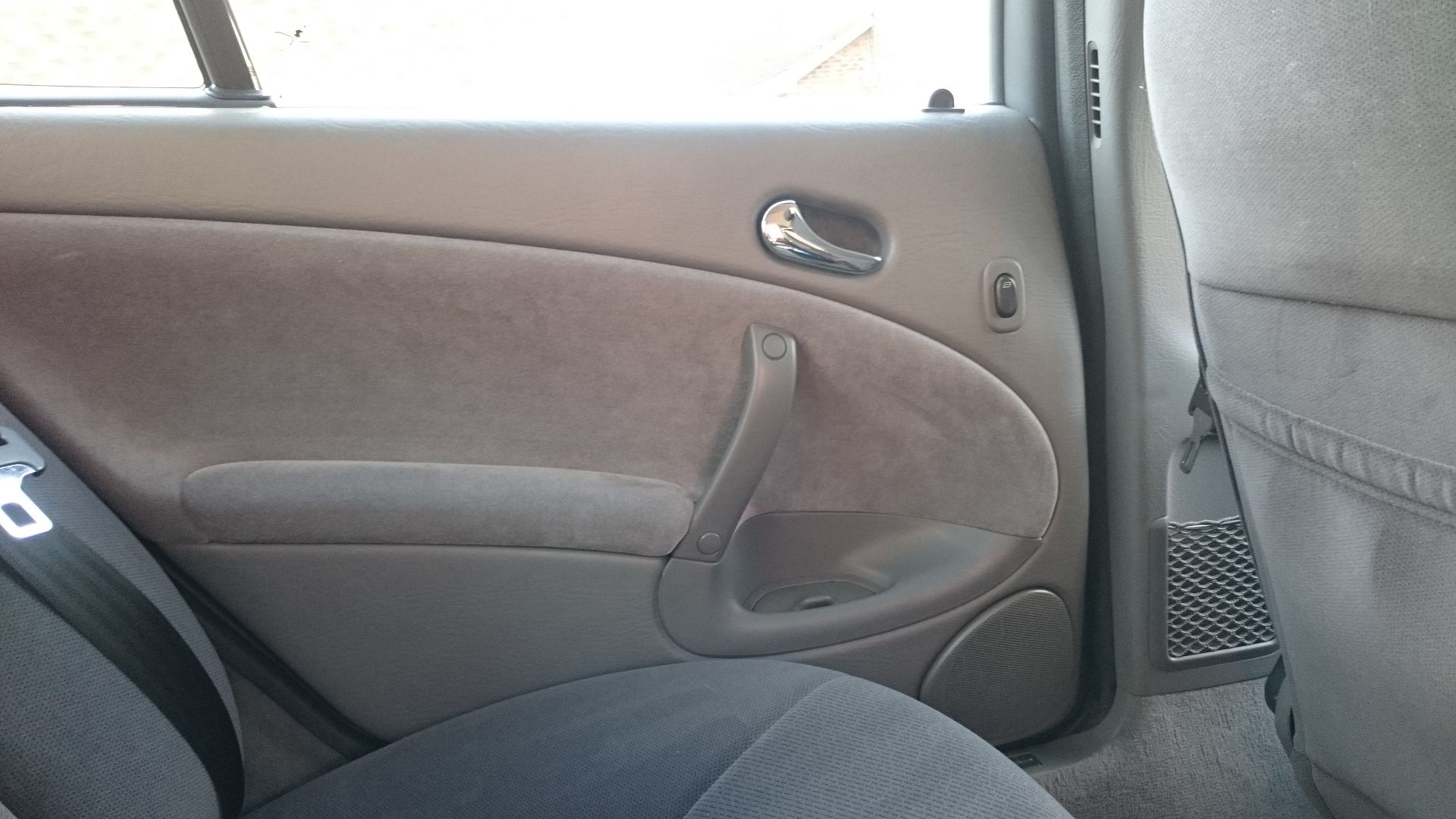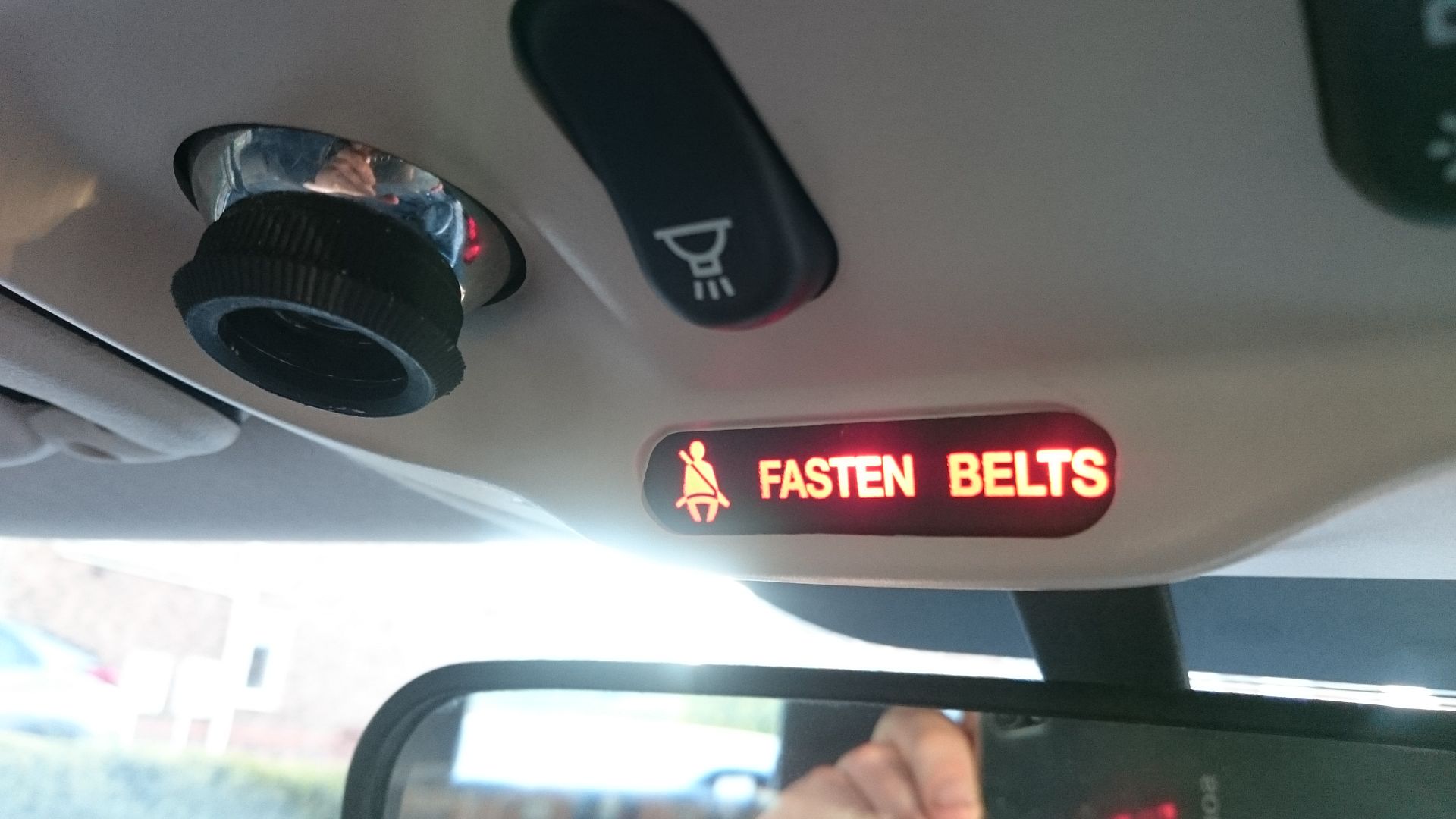 OS headlight and repeater needs the inside drying out...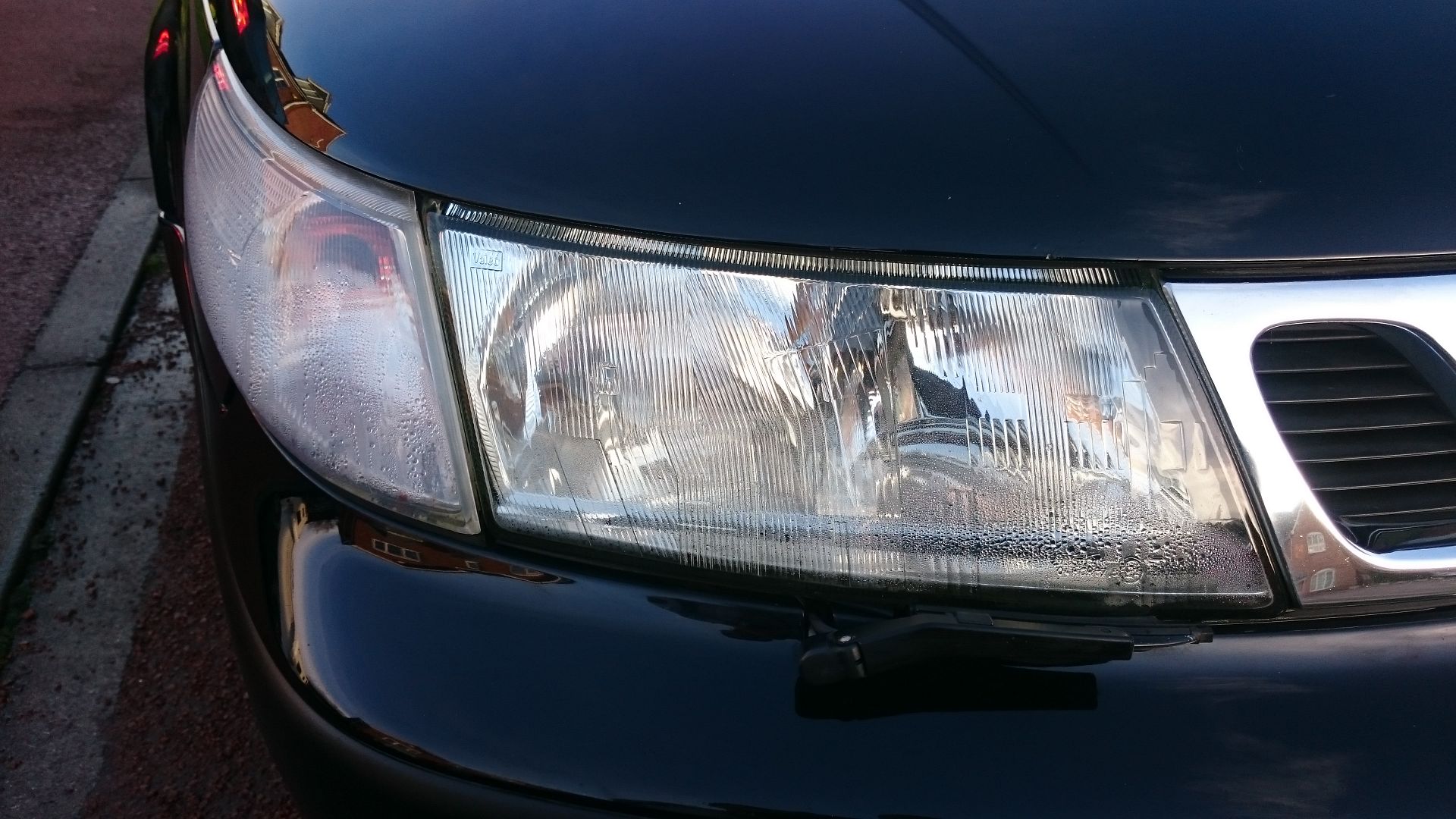 Black bumper plastics looking so much better...
The plates are pretty new, but it's all about the detail, so I'll be getting some black screw cap covers...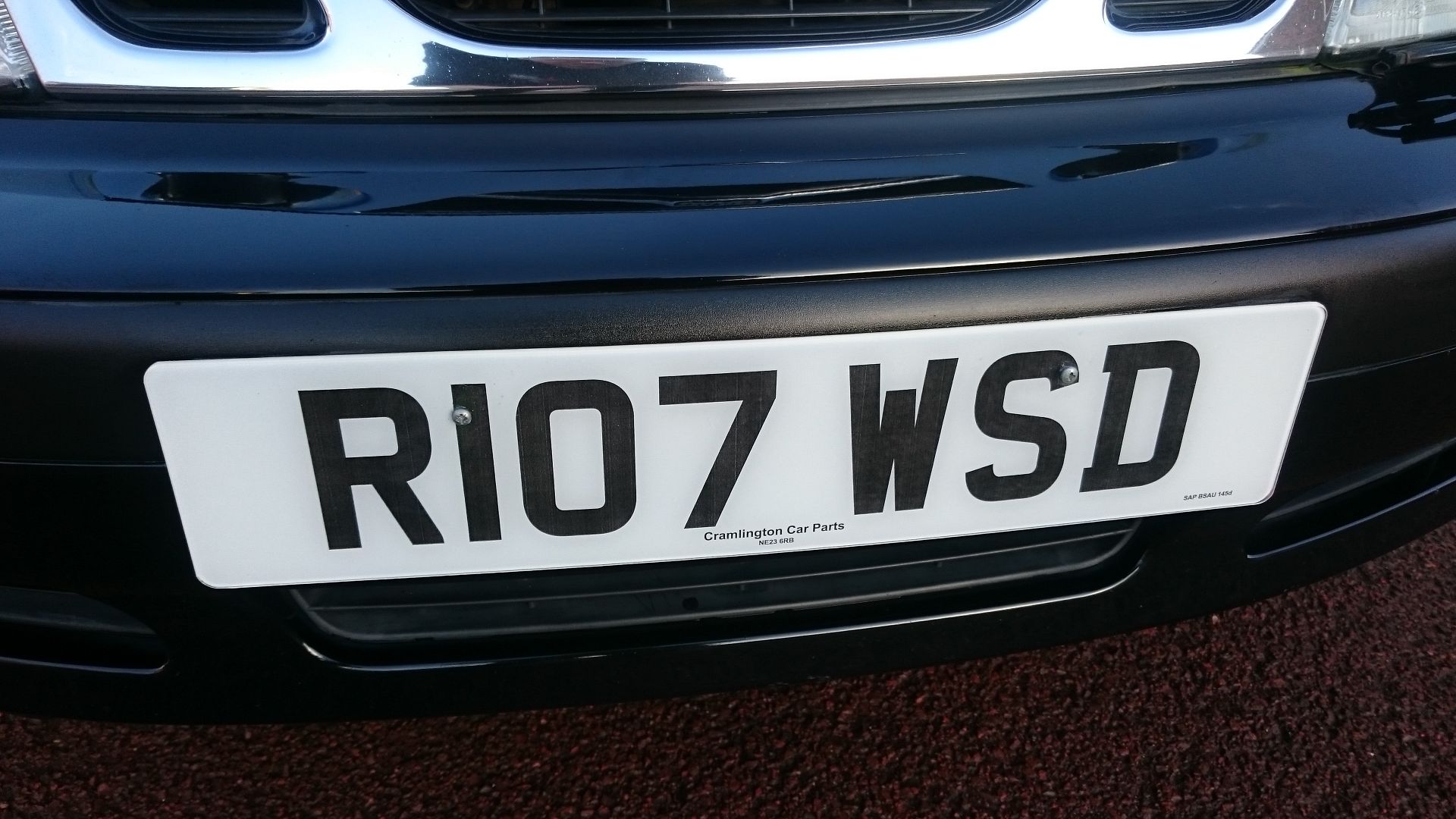 Wiper arms need painting...
The worst car park dent is on the OS rear door. It's pretty much the only dent on the car...
So after a wash, coat of glaze, wheels cleaned, tyres blacked, plastics treated, windows cleaned inside and out......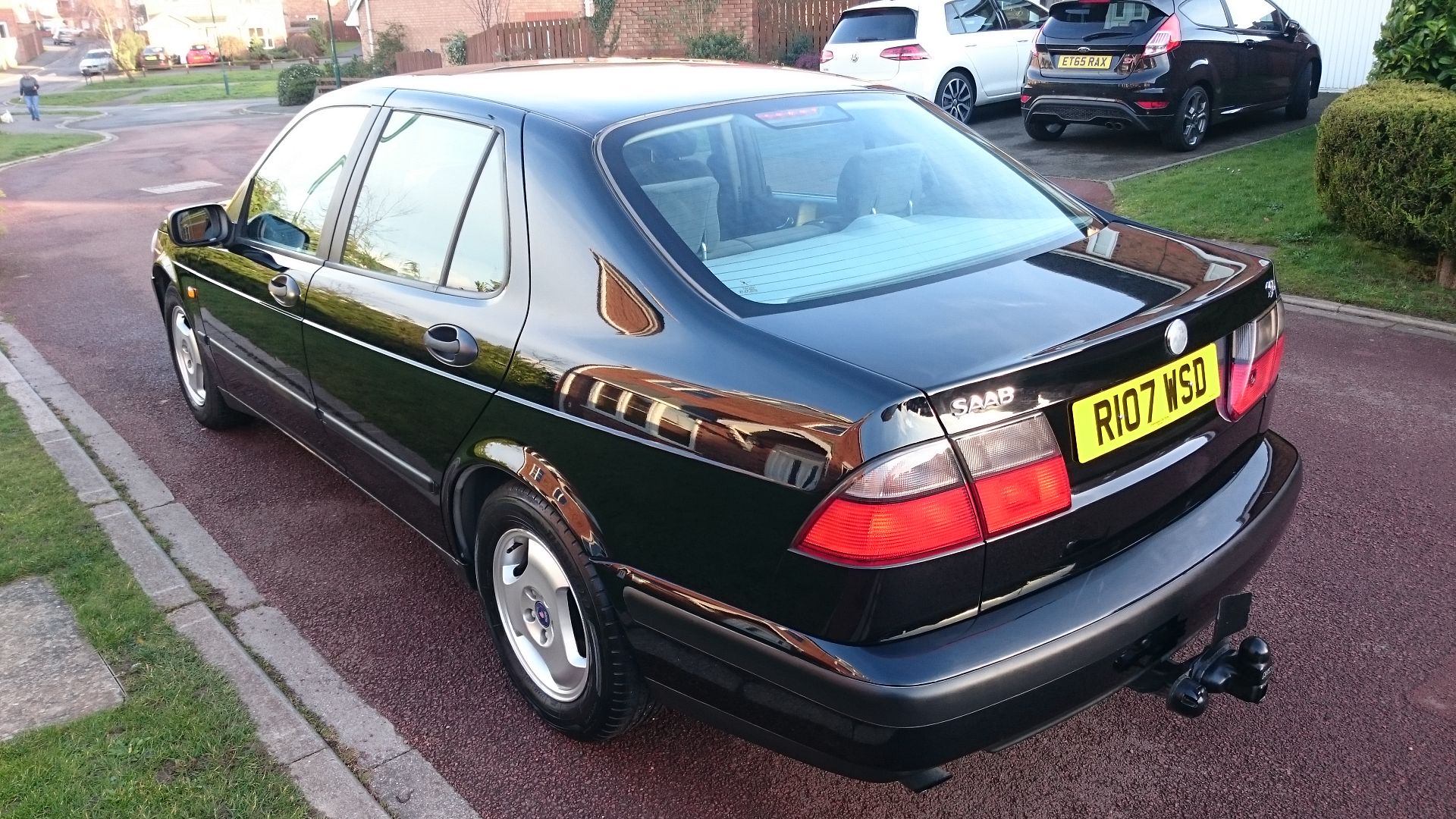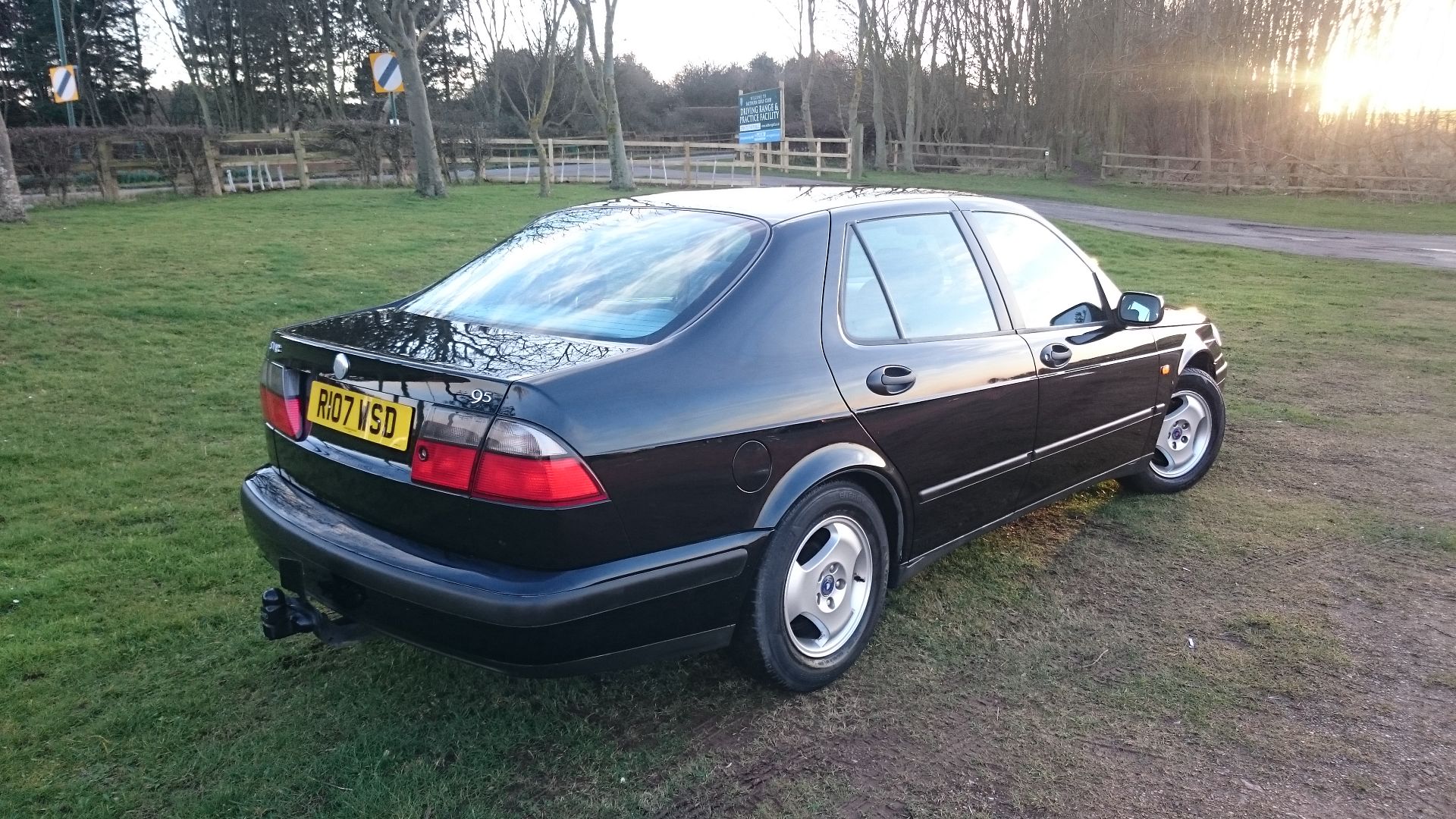 So, a things to do/fix list:
Bonnet and boot badges to be replaced
Radio display (with it's missing pixels) also to be replaced
Fit a set of wind deflectors
Front passenger window pane goes down at a slightly odd angle.
Central locking is intermittent (NS front and NS rear don't always lock/unlock)
Remote key (x1) and remote fob (x1) intermittent, and showing signs of super glue!
Needs a set of floor mats, as my shoe was getting caught in a rip where the carpet meets the rubber bit under the pedals
Build up some layers of wax
Perhaps fit an aftermarket head unit with bluetooth
Perhaps change the alloys, although I do like the three spokers on a Saab.
Engine bay clean
I keep being told I'm a bit quirky. Sabs are generally considered quirky. I think we'll be good for each other! Being one of the first 9-5's, it actually looks odd on an R plate. In this condition, it looks half it's 20 years to be honest.
There's another little side story to this. Julie's dad, who passed away last summer, always loved Saabs, and had two 9-5's among his old cars, so it's a nice thing to bring back some good memories for her and her Mam. We get married in three weeks, so emotions are running a bit high.
Anyway, I love this car so far.