Post by zito on Mar 17, 2009 10:03:33 GMT
Ok this is a feeler at the moment, could be looking to sell over the summer so just seeing what kind of interest there is in the car.
In short it's a nice nippy Coupe S.
Pulls better than any other I've driven (4 of my own.. 2 mates) and makes 71bhp thanks to the webber carb, 4-2-1 and was jetted/set up on a rolling road.
The car has never failed to start and has never broken down. I bought the car on 74k from a club polo member (Jos - I forget his forum name) who used it as a town car. I added 20,000 miles of which I'd say 90% was motorway, averaging 40mpg with 13" ATS Cups an 175/50R13's @ 75mph or so. It really is a thrifty little motor.. tantamount to a good carb setup.
It is an early model Coupe S with the mechanical head (later models had hydraulic lifters) which allow it to rev higher than hydraulic ones. I think the berg cup cars are all mechanical 8000rpm screamers!
anyway I digress...
VW Polo Coupe S
1985
Black
94,000 miles
1272cc
weber double downdraught carb
4-2-1 exhaust manifold
mechanical valve lifters
standard suspension
original coupe S interior in red/black
CD head unit
new OEM rear speakers
smoked front indicators
new drive shaft & CV boot
Can supply on ATS Classics in 7x13, ATS Cups in 6x13, or on GT Steelies in 5.5x13
Some stiching has seperated where the shoulder rests on the front seats. NO RIPS. Will be re-stitched prior to sale
Needs a new windscreen for MOT as a chip developed into a crack.
No MOT
SORN'd currently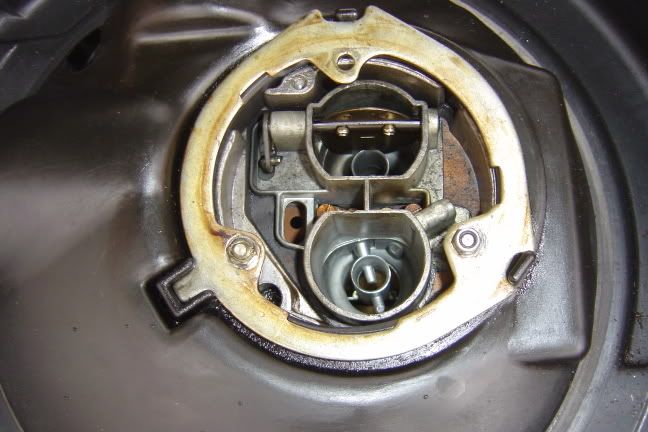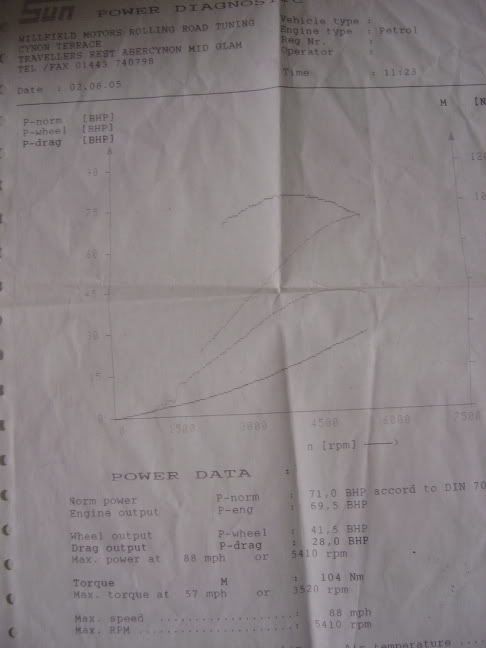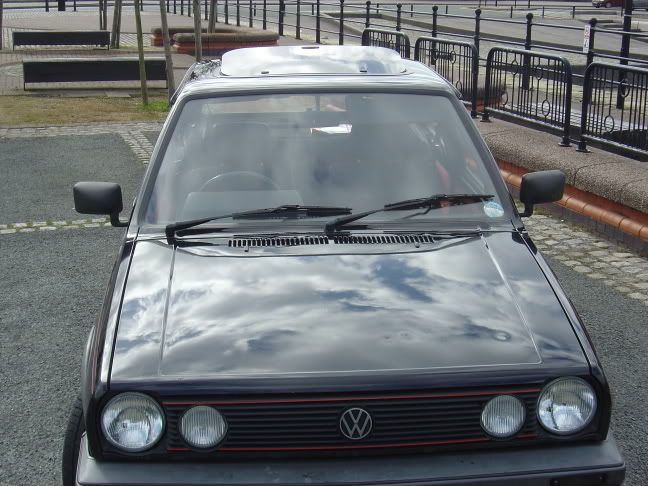 I'll get a new screen put in as will only cost me a £50 glass XS. Will then go throught the MOT no problem.
With a full MOT, on GT steelies, I'm thinking around the £600 mark
£700 with the Cups (2 bald tyres)
£1000 with the classics - - - they're literally AS NEW <700m
Not to bothered about sellling the wheels, as would like to have a spare set or 2 for my G, but if a buyer likes the look on either set then that's fine.
I'll get some snaps of it on the GT Steelies & Classics up in the next couple of weeks.
Not to sure whether I want to sell the car either really, as could take it with me when I move.. and have a G40 Genesis that could donate it's motor etc. should I make it a keeper.. but I like the Coup S as a model and would be loathe to gut one to G-up.. there's plenty of 1L coups out there for that!!
The ATS Cups are currently on my other Mk2 coup which
is
up for sale.. Check it out!!
Also feel free to PM an offer through..