The Citroen small hatchbacks. Visa and Ax namely.
Citroen Visa
In 1981 Citroen decided to promote the Visa (on sale since 1978) with a one make rally series called the Total Trophee Visa International. The cars were based on the very limited Visa Super X which was a bored out 1.1 with improved carbs and ignition.
Producing 100-150bhp (developed over time) but weighing in at under 850kg it was heading towards 190bhp/tonne making it formidable in its class and resulting in many class wins.
Citroen, on the back of this success, decided to introduce a road version called the Chrono, available exclusively in France and powered by the 1.4 GT engine. The Chrono 2 was introduced later and was exported around europe.
The icing on the Visa cake however was the Visa 1000 Pistes, in late 1982 homologated as a group B car.
Yes thats right the Citroen Visa was a
Group B
rally car!!!
The sub 1300cc class still dictated 200 models had to be built, so they increased the Super X engine to 1299cc fitted twin carbs a crude 4 wheel drive system and stripped out unnecessary weight and went group B rallying!!!
Based on the GT but with quad carbs (I'm assuming basically throttle bodies!), extended wings, twin headlamps (as seen on later GTi) and special badging.
The little Citroen competed with great success and still does to this day in local events.
Back to back wins such as the 24hrs Du Chamonix (85 and 86) and 8th and 24th in the 1984 Paris Dakar show how versatile the plucky little frog was!!
8th at the Dakar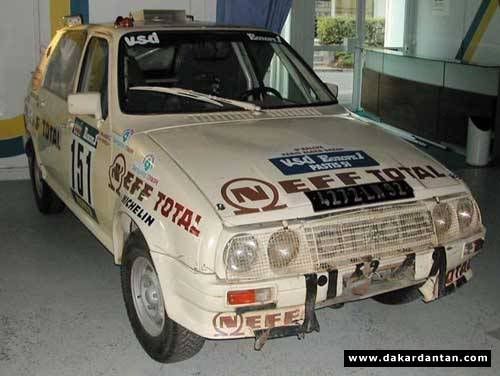 Dakar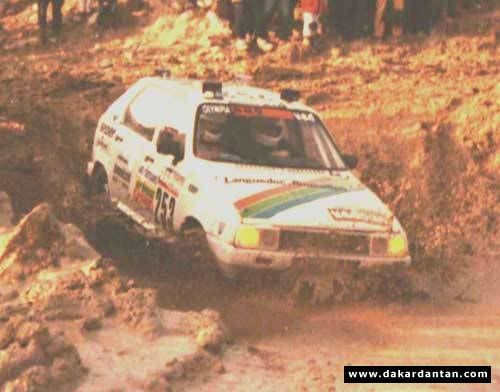 1000 Pistes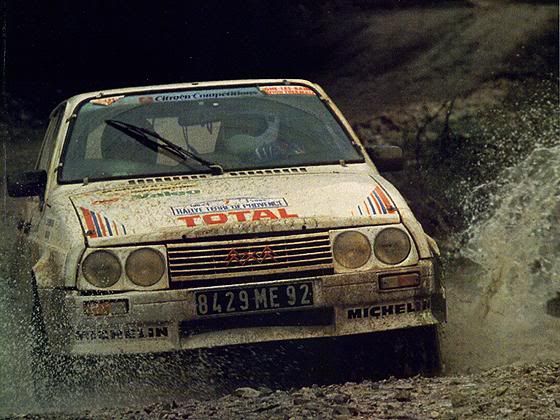 good on the white stuff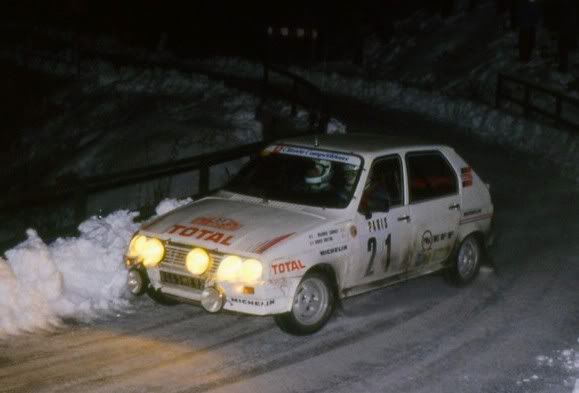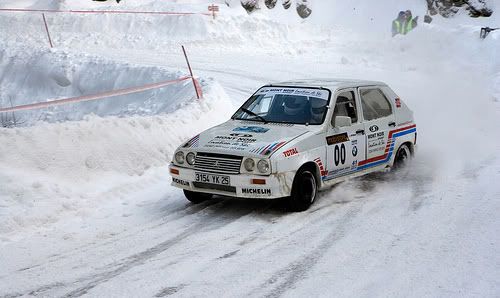 and can cope with the earthy stuff as well lol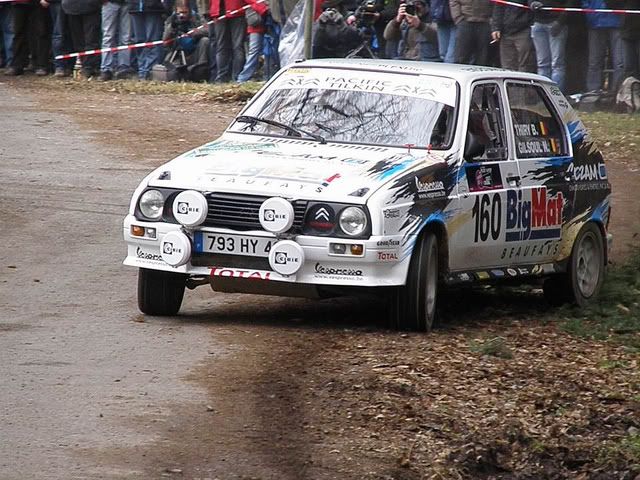 Then there was the one that got away. The almost. The Visa equivalent of the 205 T16.
Ladies and Gents the Visa Lotus (Visa M)
Now from what I can understand the Visa M was the mock up and prototype
That eventually turned into the preproduction prototypes built with Lotus.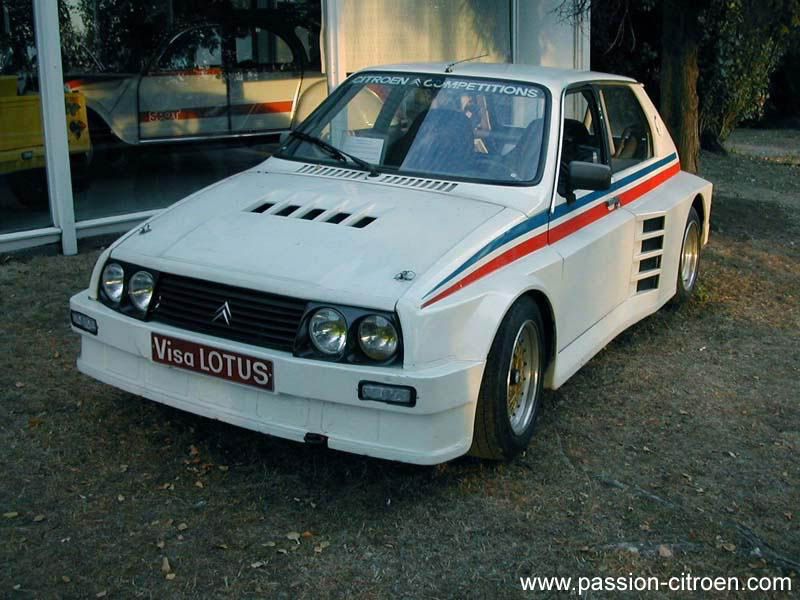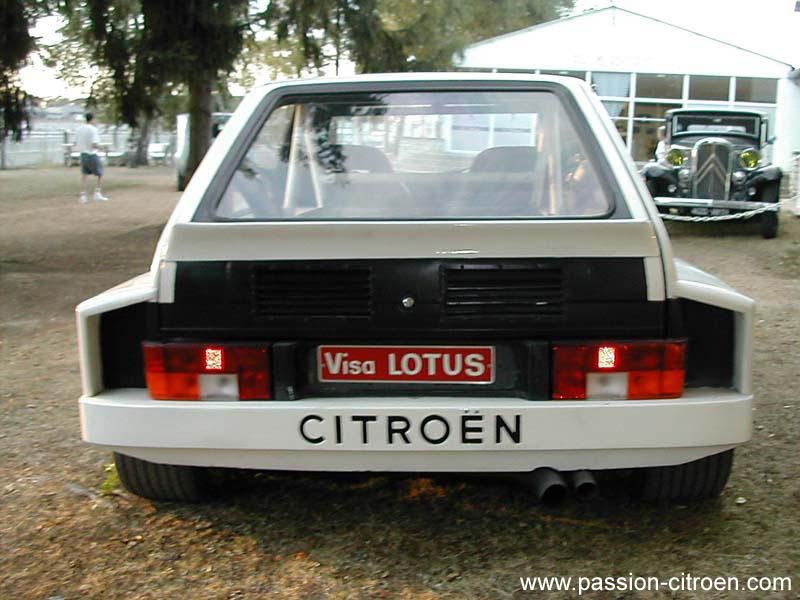 With a mid mounted 2.2 turbo Lotus engine developing 201 bhp in a shell still weighing around a ton it would have been a beast if they had seen fit to continue with it
The three prototypes are in a Citroen Museum called Le Conservatoire just to the north east of Paris. Its quite difficult to get into as it's not open to the general public without special permission/organisation.
As they sit now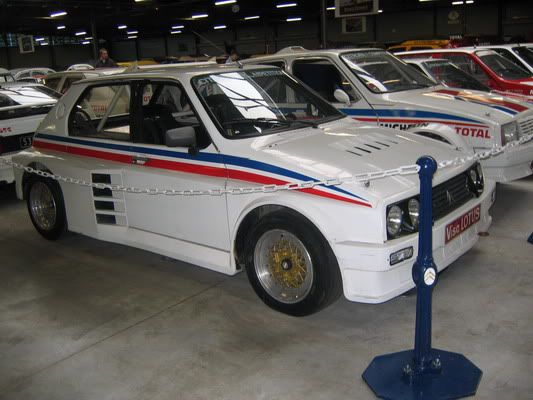 Good news for you guys is that I am going to the Conservatoire in September as part of the 25th Birthday celebrations for the Citroen Ax. Expect pics galore and as much detail as I can get in!!
which brings me onto the Ax.............more on that later