This is going to turn into some sort of picture dump, but first, some history...
In 1970 British Leyland entered the Austin Maxi into the London to Mexico World cup rally. 3 Maxis in total were entered piloted by the likes of Prince Micheal of Kent, and Rosmary Smith amongst others. Almost unbeleivably the Maxi were entered as a replacement of the Range Rover! Leyland had originaly planned to enter the Range Rover, but there were production problems and it just wouldnt have been ready in time.
All of the Maxis were tuned 1500's, being based on the early cable change gearbox cars of 1969. As expected they were fully prepped, by Abingdon, with roll cage, lightweight doors, internal fuel tank, fully tuned engine on twin carbs, susspention work and the rear tailgate was cut in half, with the top half welded up to stiffen the shell, and the bottom half left open using mini boot hinges. The cars were reasonably successful with Rosmary smith finnish 10th, and Terry Kingsley 22nd, out of 96 startes, with only 23 finnishing overall. Rosmary Smith also took the class award for 1300-1600cc class, and the ladies award with her co-drivers, Jean Denton and Ginette Deroland.
There are still a couple of the cars in existance, one being Prince Micheal of Kent, the other being a privatly build car run by 'Marshalls'. Various other cars were privatly built and entered into later rallys but there is little evedence of this.
Enough of the words, have some pics.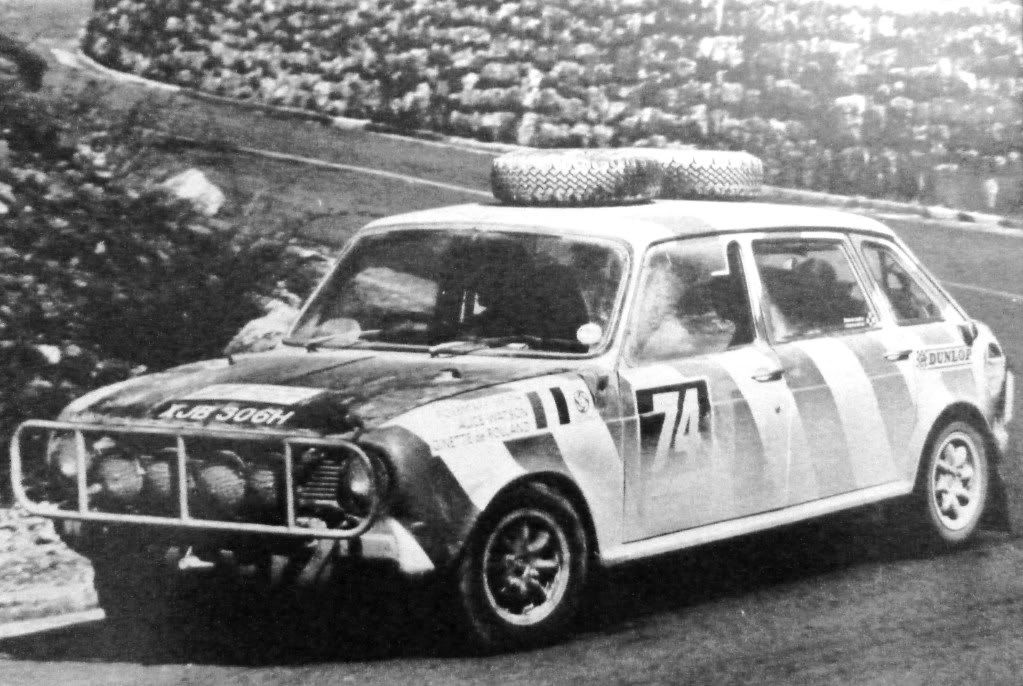 Rosmay Smith on a charge
A test car being given a good thrash, with 3 of its wheels off the ground!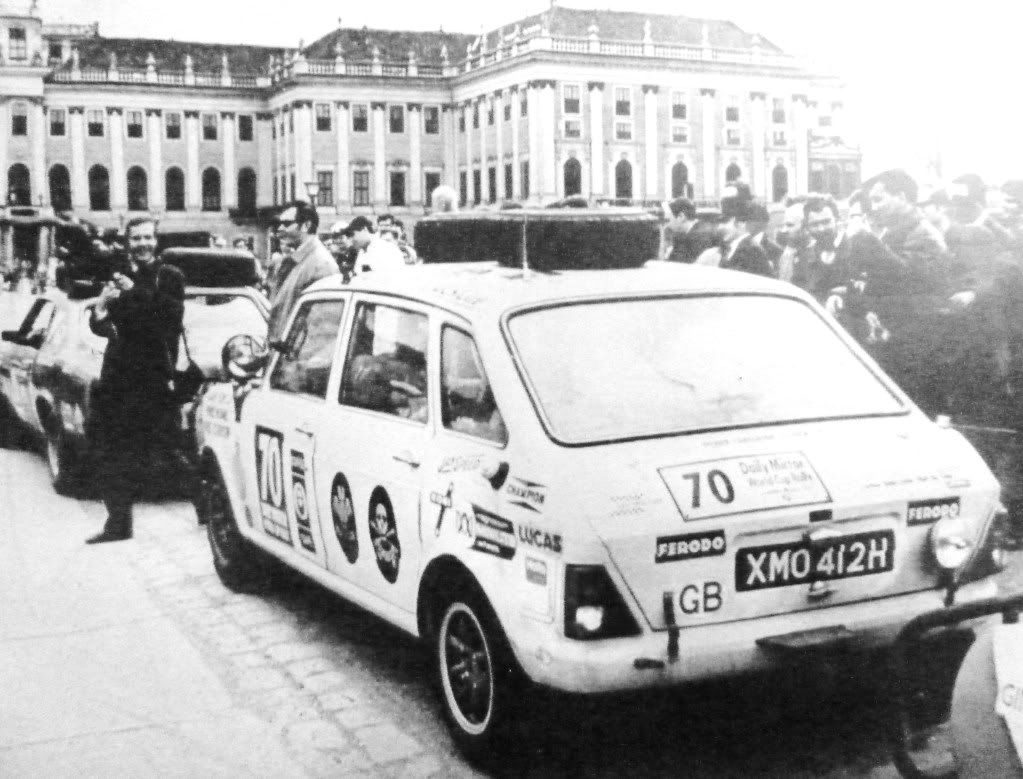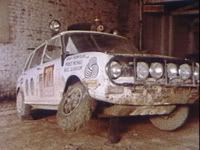 3 of Prince Micheal of Kents car, which is currently in the Gaydon Motor museum.
2 more of Rosmary Smith.
The 'Marshals' car.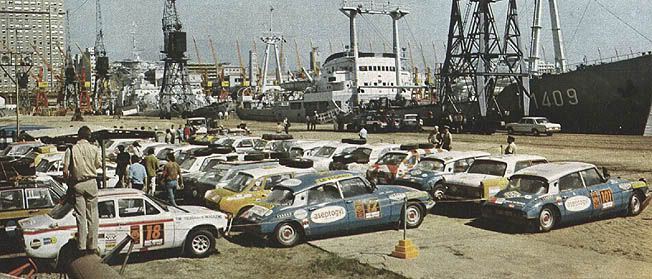 Rosmary's car can be seen, as well as many other entrants.
An Airfix based slot-car!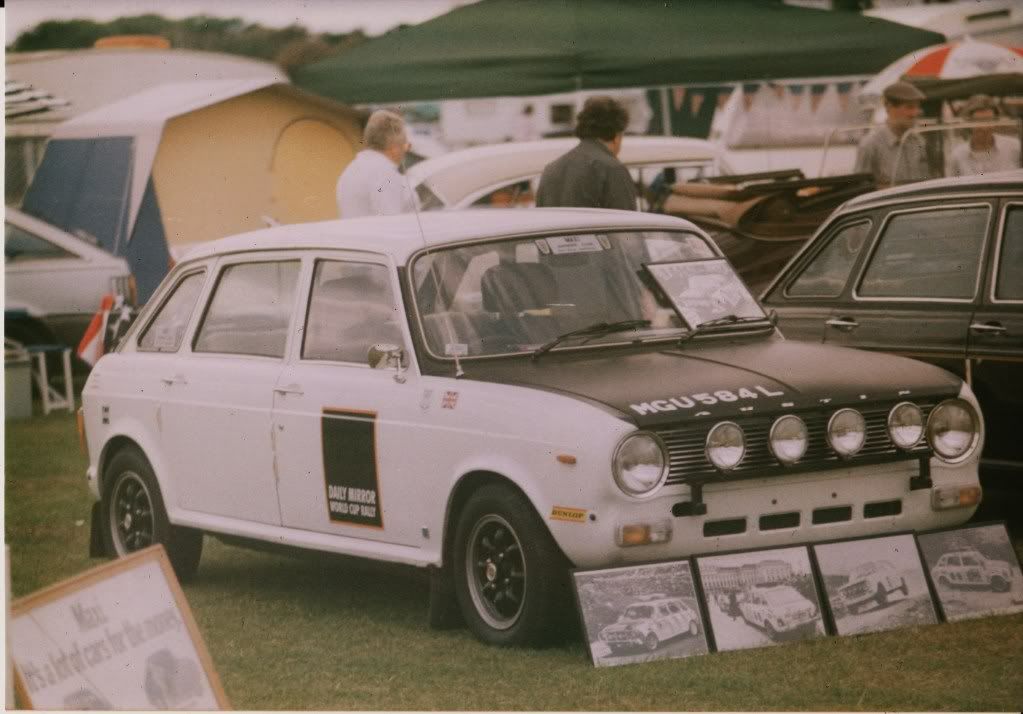 My dad's homage to the rally Maxi. it was only paint and an exhaust, and it all started when the car needed a repaint from Harvest gold, and he found some cheap white paint (eventualy offset by the cost of having the decals made!)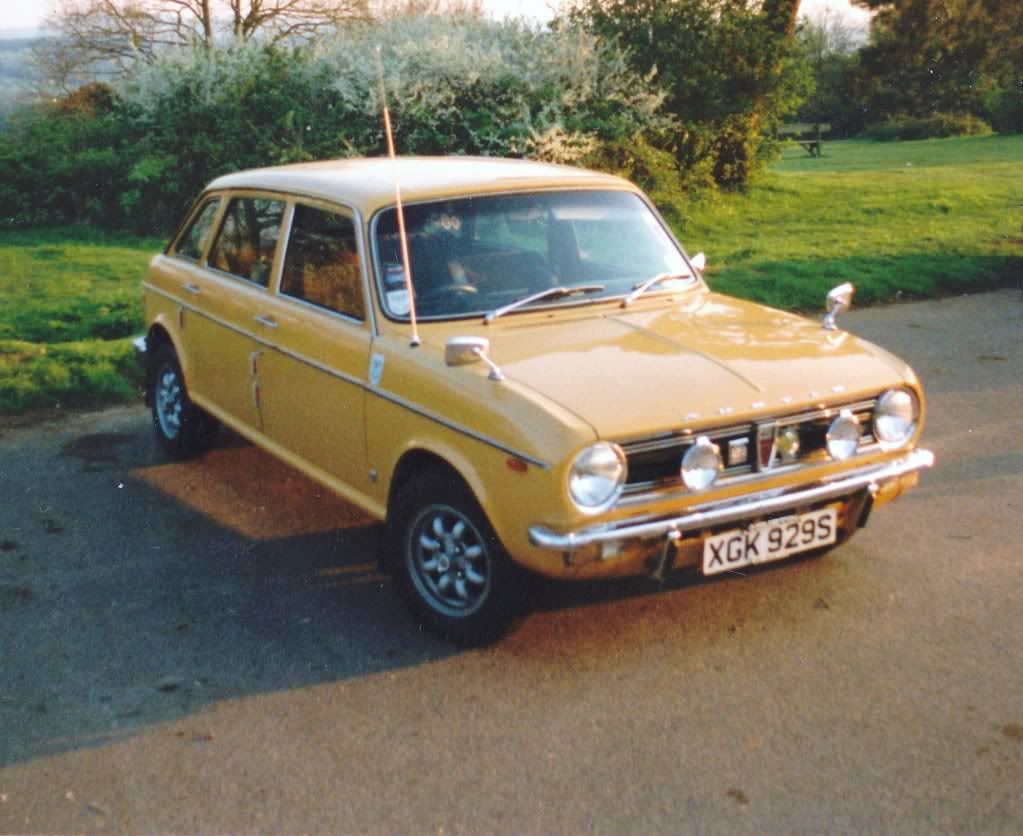 Potentialy shameless self whoring, but at the time this pic was taken (about 15 years ago) this car was fitted with one of the extreemly rare genuine British leyland Special Tuning kits. Sounded awesone and went like stink. He found the kit brand new at an autojumble totaly by chance and was like a kid in a sweetshop

Anyways, Happy Retro Rides Rally week.