Right, had this a couple of weeks now, so it's about time to show it off!I bought it from someone off here(cheers Frankie!)and so far I'm really pleased. Some will probably recognise it, as the previous owner had a thread already started, but this is mine!
It's a 1979 Mk 5(cortina 80) 2.0 GL. Its in need of some work here and there, fuel gauge not working for example, and the paint is terrible!basically, the guy who had it before Frankie, took it from its fantastic Signal Yellow, to satin black!And badly!inside the boot, engine bay, and doors is still Yellow!and so where the paint is really bad in places, or stone chips, you get yellow coming through the black!aarrgh!what some people do!They also put a Nissan Primera spoiler on, which thankfully had been taken off before my ownership, and had also fited HUGE recaro type seats in there.They're ok seats, but don't suit at all.they're so big, I can't reach round to unlock the rear doors!so need new ones if anyone has some lurking.diffs a bit noisy, but operational.Anyway, have some pics!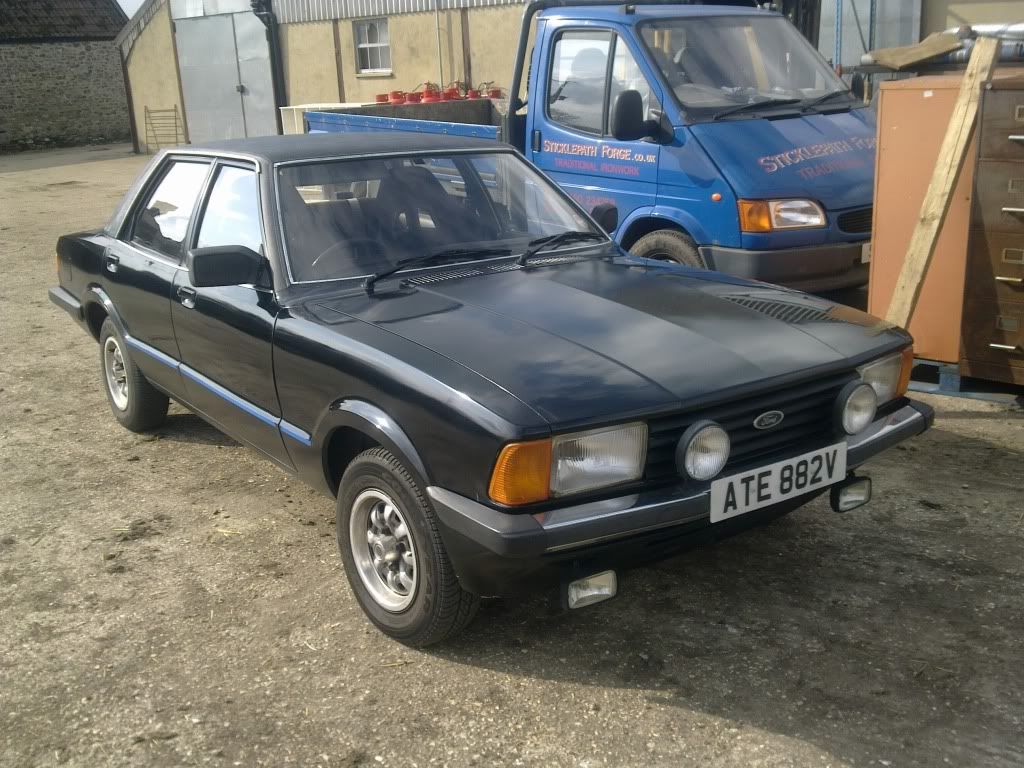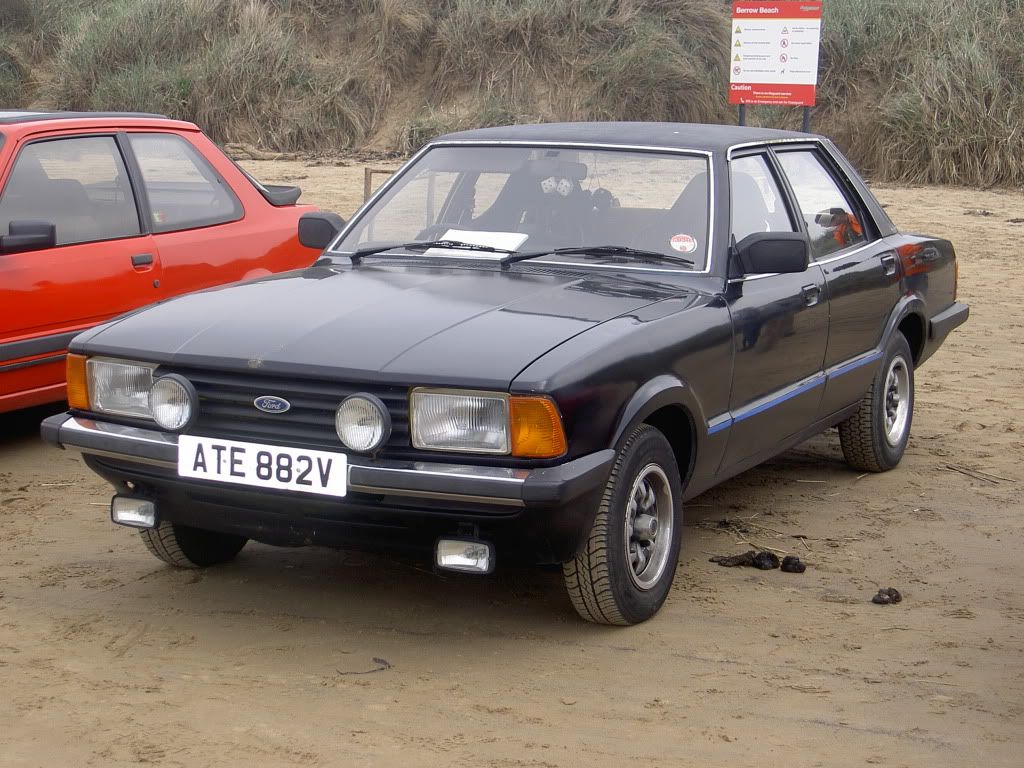 First few things to sort are the headlights.for some reason they've just stopped working!sides are ok, but nothing else.bulbs and fuse ok, but the relay isn't where the haynes manual says it is!

So ill have to keep on at that.And the rear bumper quarter fell off the other day, so will need a new one of them!Also, the 2.0 badge on the back had been removed, revealing its yellowyness, so i've done a (very) quick job of painting the back.Its not really all that good tbh, but it looks better, and will be re-painted asap hopefully so at least its all one colour!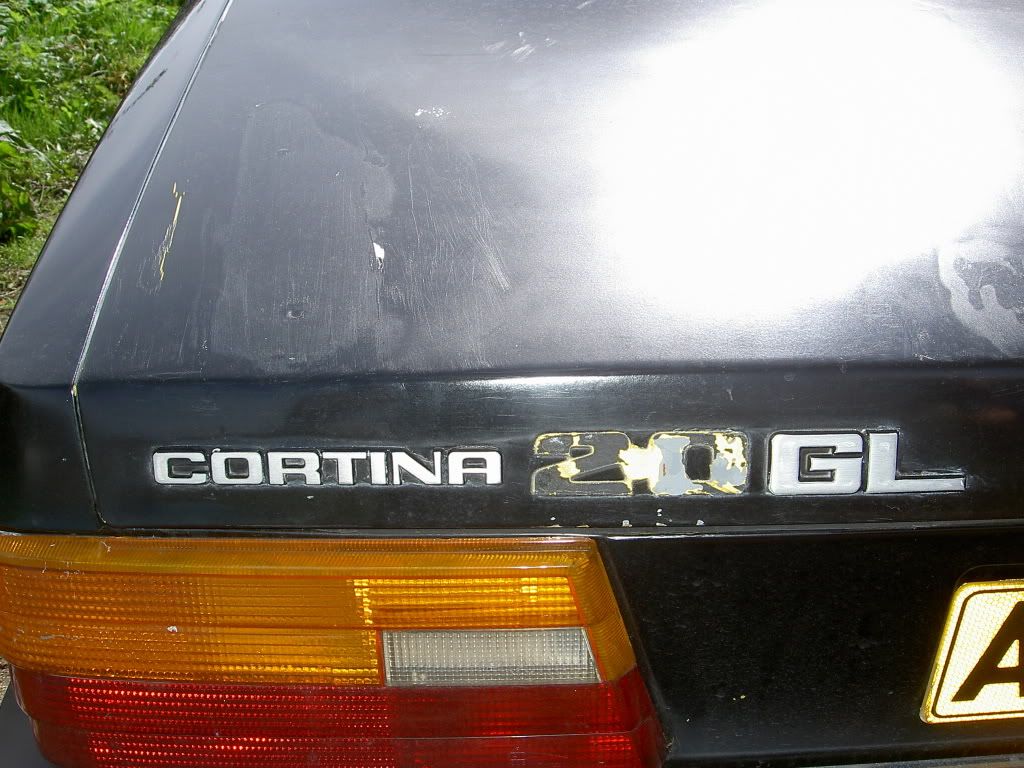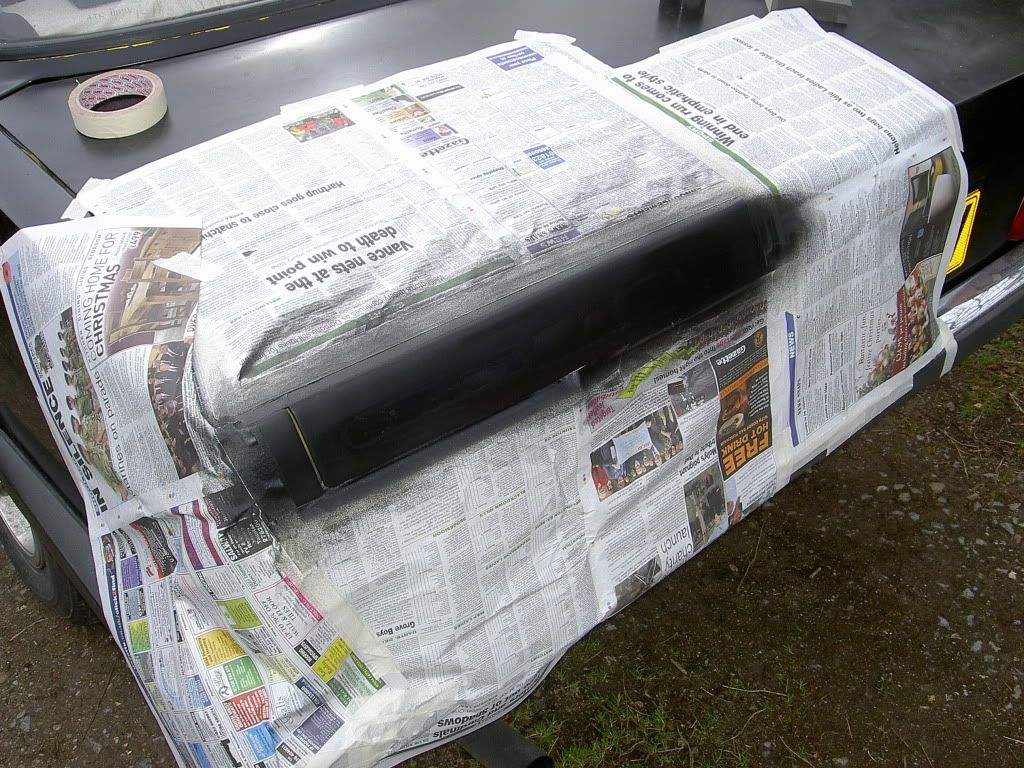 Anyway, will try and keep this updated, so let me know what you think! ;D