Figured you guys may be interested in this. Not really retro yet, but getting there!
I'm Alex, a motoring journo and long-time RR lurker. Haven't updated my original project thread in ages so consider this a fresh start.
This is my car. It's a 1991 Polo GT, which I'll have owned for 11 years as of March. It's my first car, and now running a ~150bhp G40 engine, with a Quaife diff, 256mm brakes, coilovers and a few other toys to help make the unusable usable. It's a giggle.
Not a wreck, but in the time I've had it the car's gone from being nine years old to nearly 20. I'd had it blown over seven years ago, but it had a few spots of rust peeking through and the masking lines were driving me nuts. With the chassis and running gear sorted, I decided to get the bodywork done to finish it off.

I chose Perkins Automotive near Solihull to do the work. I know the guys well and I've watched them restore everything from R34 Skylines to 1970s Porsches, so I knew they'd be able to get my car looking good again.
I started stripping the car back at the beginning of February. It had sat around in the workshop for a while because I was made redundant before Christmas, so didn't know whether I was going to actually go ahead with this. Hence, it's pretty muddy and dusty in this pic.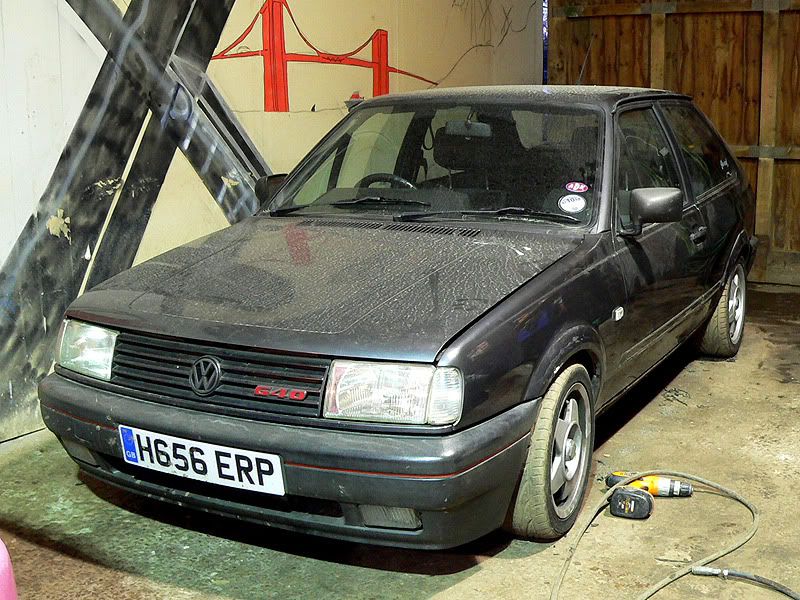 We removed the plastic arches first, which gave a chance to see what the (previously unpainted) arches were like. A nervous moment as I've not had the arches off since 2001 when the rears were rolled. Lots of surface rust, mostly spreading from around the rivet holes, but nothing too scary.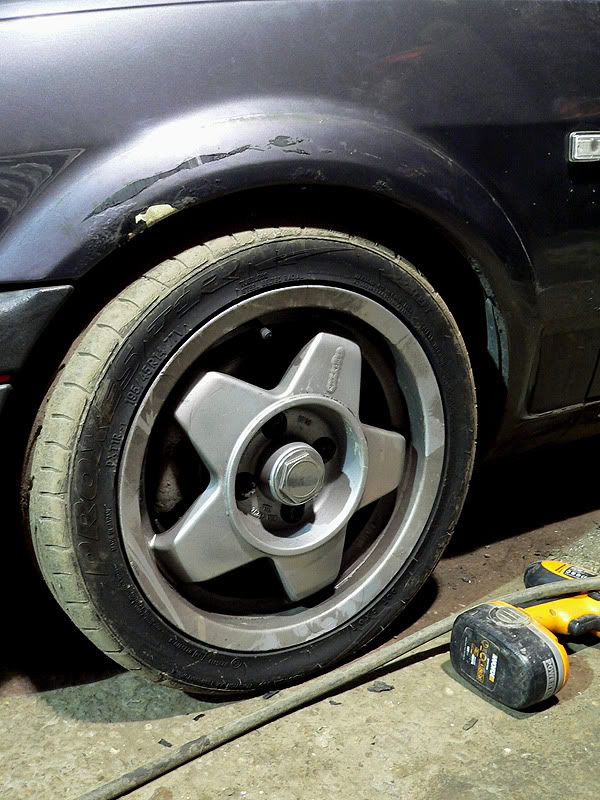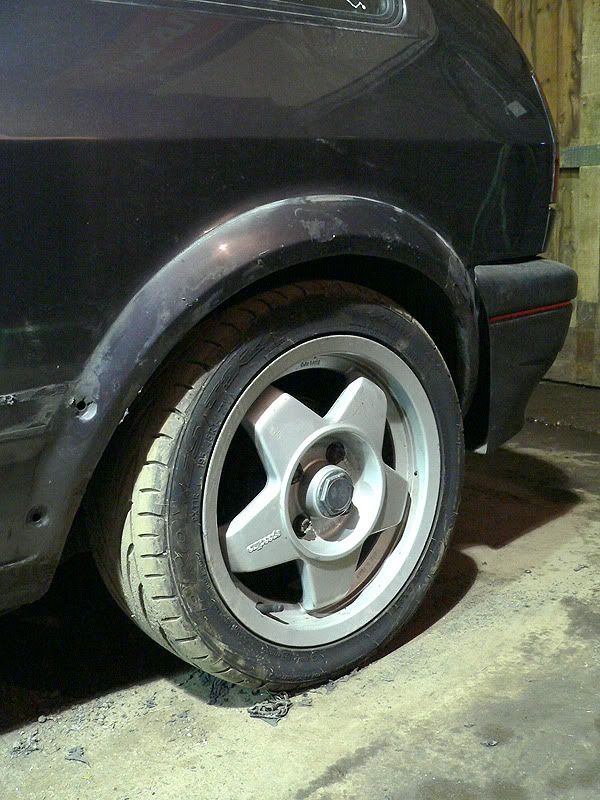 The sill trims came off easily too, revealing totally solid bodywork underneath (a relief!) and at the end of day one the worst spot I'd recovered was this. It's under the passenger side rub strip, an area of bodywork which had a light skim of filler just after I bought the car because it was dented. Pretty ugly stuff.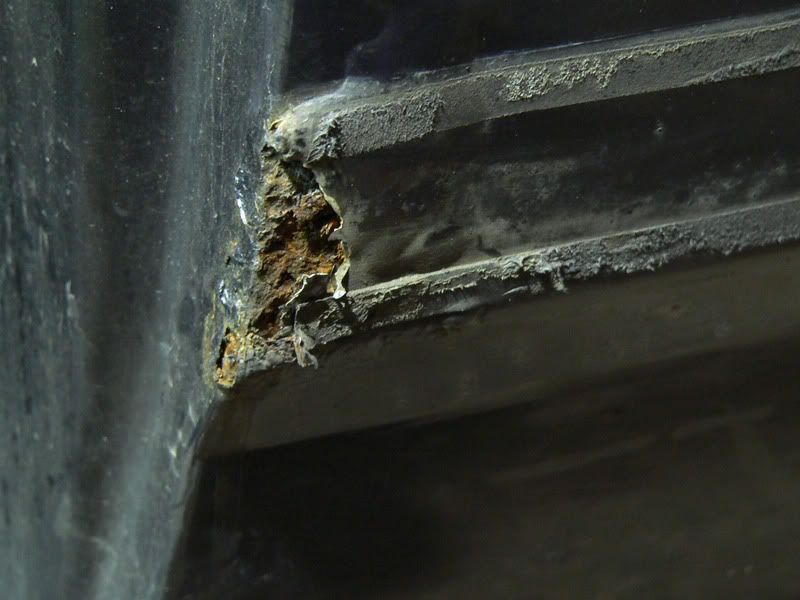 On day two we checked out the underside of the car, pushed it outside and gave it a jetwash and thankfully it uncovered a good solid floorpan (which I didn't realise was white/cream). It wants a few patches of rustproofing touched up, but that's not a massive issue.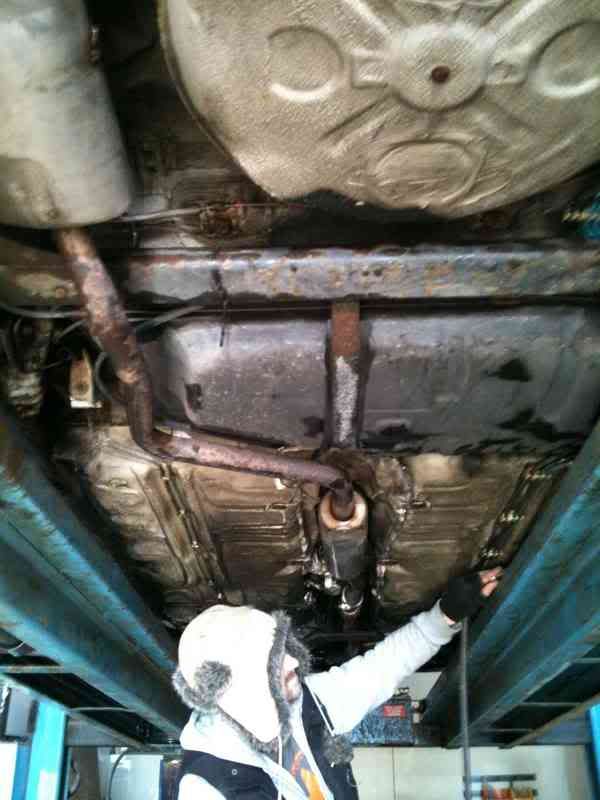 Rear valance is nice and solid!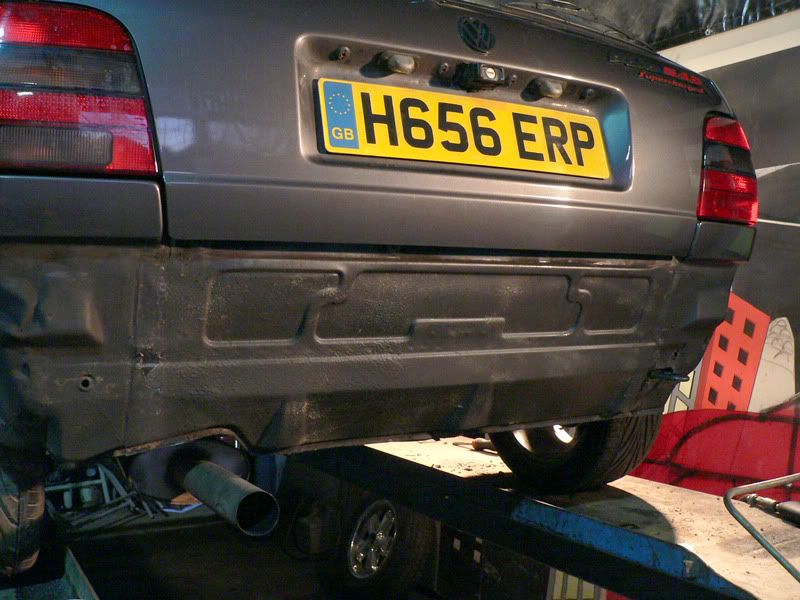 With that done, I got back to cleaning up the bodywork. The trim tape came off easily enough with a fudge wheel, but the bits I've removed and attached again (arches) had some stubborn stickaflex stuff to remove. Smelled awful when it was coming off.
I also had a go at the remains of the rivets that used to hold the sill trim and arches on. And, while I had the sander out, I decided to see what that spot of rust on the rear quarter looks like. Could've been worse, really.
End of day two, it looked like this: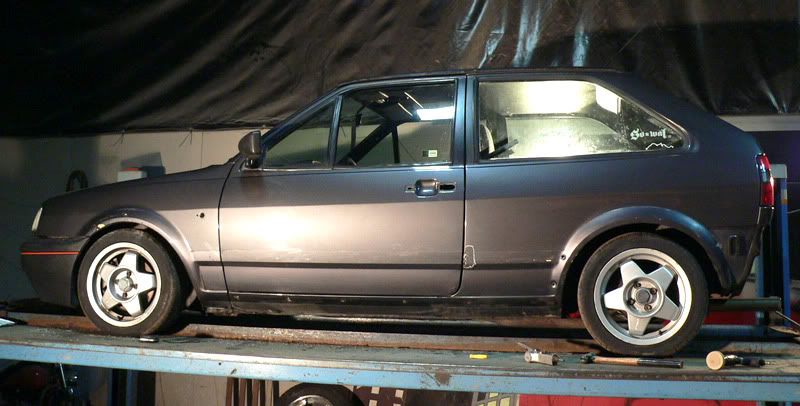 Day three was short but productive, finishing the last of the stripping work ready for the bodywork to start.
Took out the headlights and the grille, then removed the front bumper. The bumper iron is filthy but it's not too haggered so I'm going to leave it where it is for now.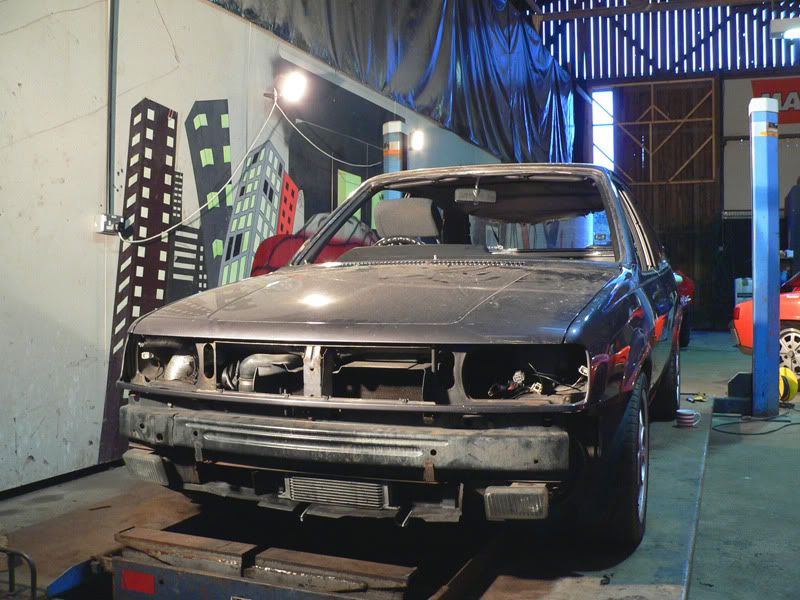 Dropped the headlining and took the aerial off, then stood back to admire the bare bodywork. Here she is among the other projects at the Perkins workshop. Quite a mix!!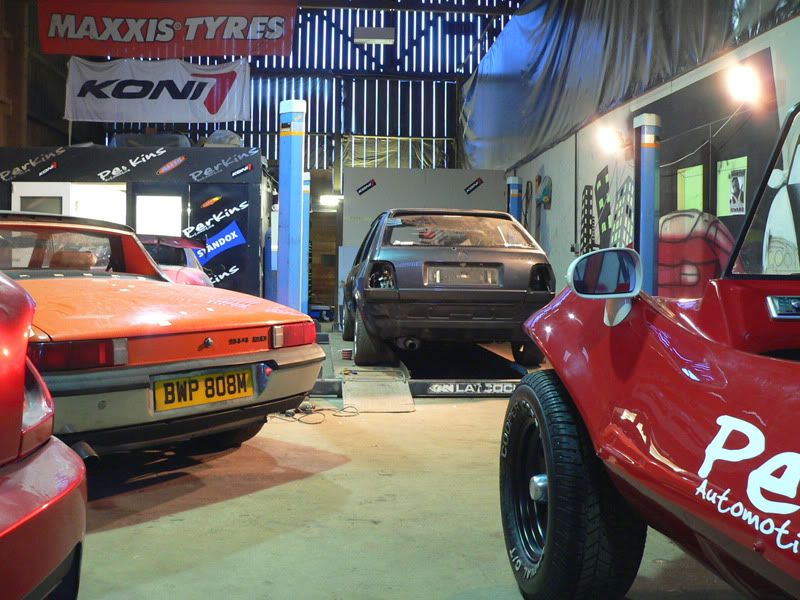 Two weeks of hectic work passed, and all I had a chance to do was collect these from my local parts department ready for the re-assembly...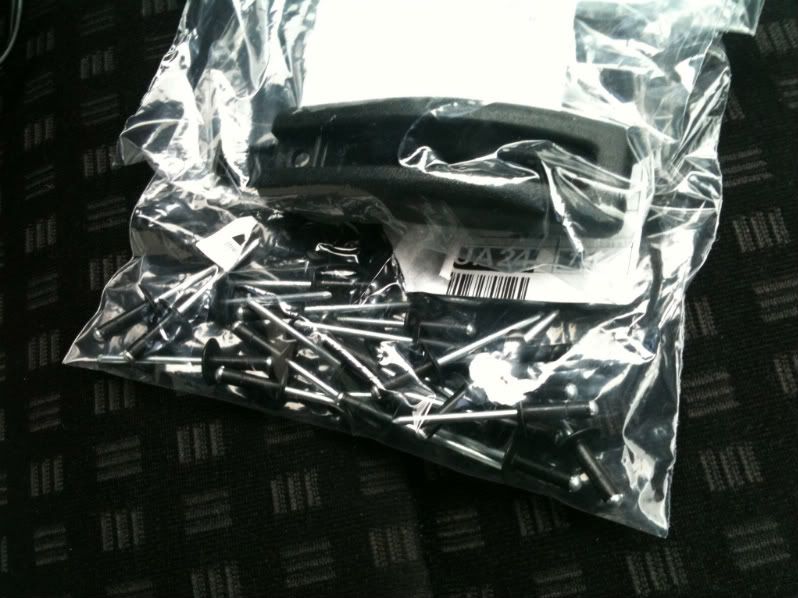 Of course, OE doesn't always come up trumps. So I got Dan at Volkswagen Stickers (volkswagenstickers.co.uk) to make me a full set of factory vinyl warning stickers for the car. They're exact replicas of the originals, most of which are pretty tatty now. All in the details!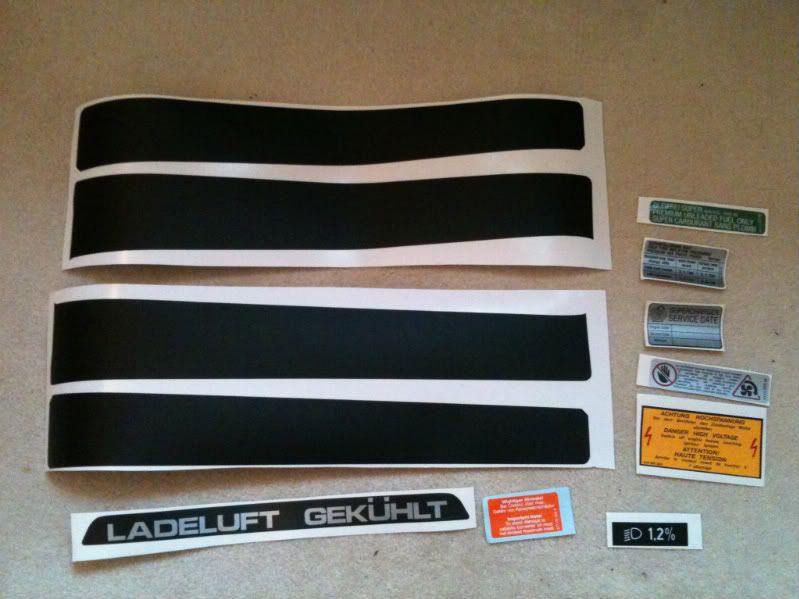 I'd been dreading tackling the spot of rust in the boot, for fears that it would turn into a large spot of rust. Turns out the underseal was all that was holding this bit together. Not too awkward to repair, but not ideal.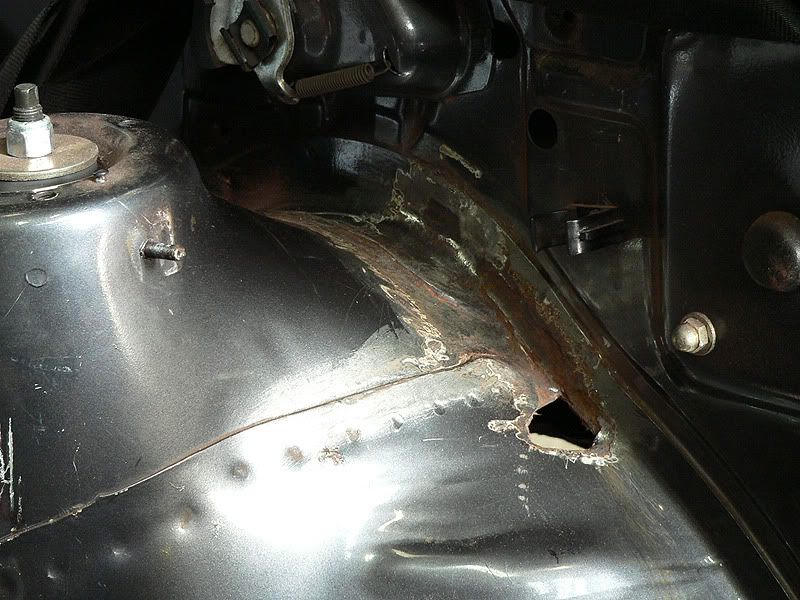 Cont...