Hi All!
Well I wasn't planing on another project but some times things just fall in to your lap as this did after a conversation with the guy who does pest control at the place were I work. I have been looking on and off for one of these for a couple of years but I've always had something else on so when the opportunity to buy this came up and I had some spare cash I jumped at it (to add to the appeal it was local and cheap).
The car has stacks of history and was obviously lovingly owned by a lady between 1986 and 2010 then changed hands and ended up with a blown engine some 6 months or so ago. Its been sat in a barn since - the pest control guy found it on his rounds and rescued it.
Anyway I've had the 944 for a couple of weeks now and I have made some progress getting her back to how she's supposed to be.
The first day back at my workshop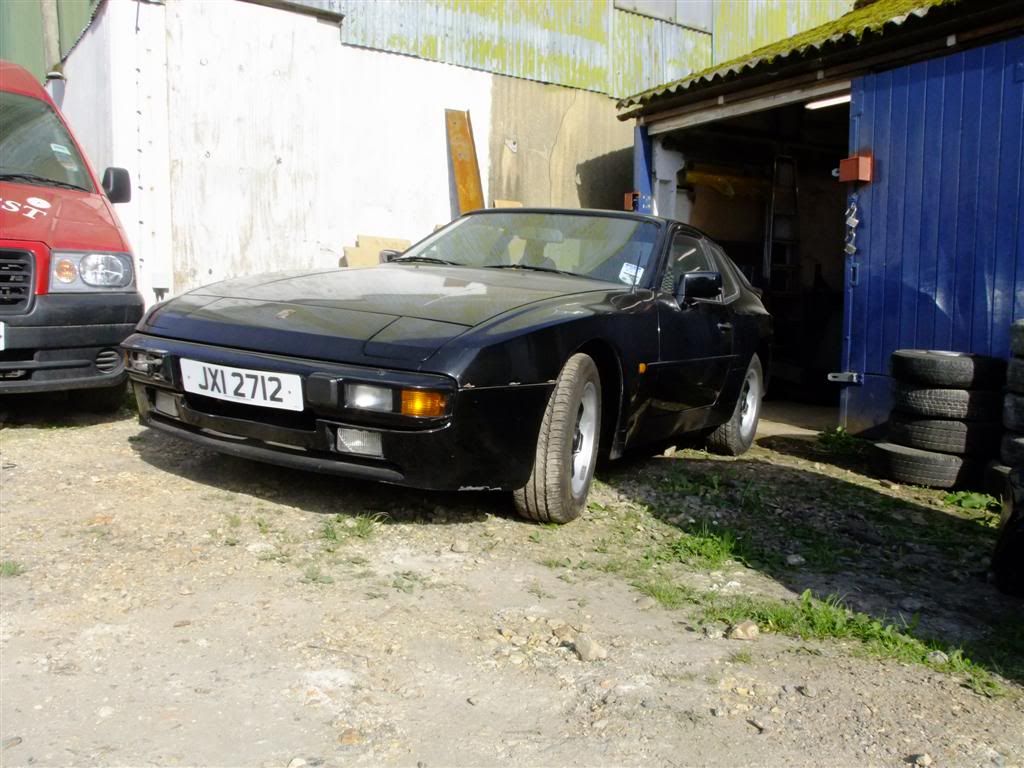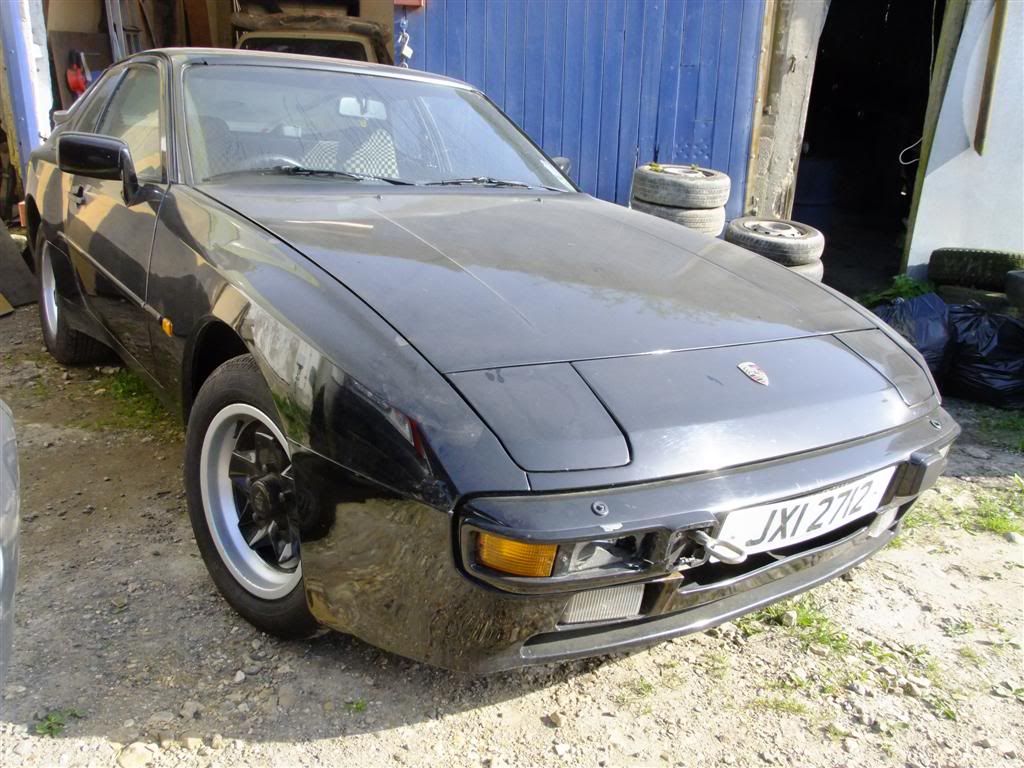 My trusted helper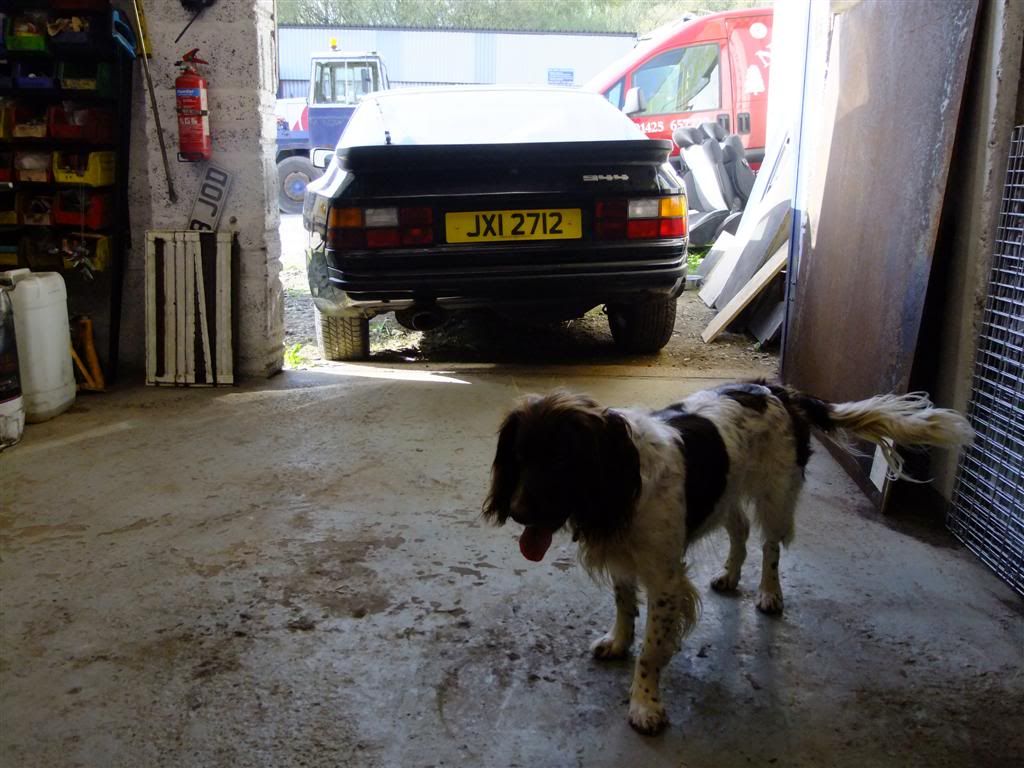 Sort of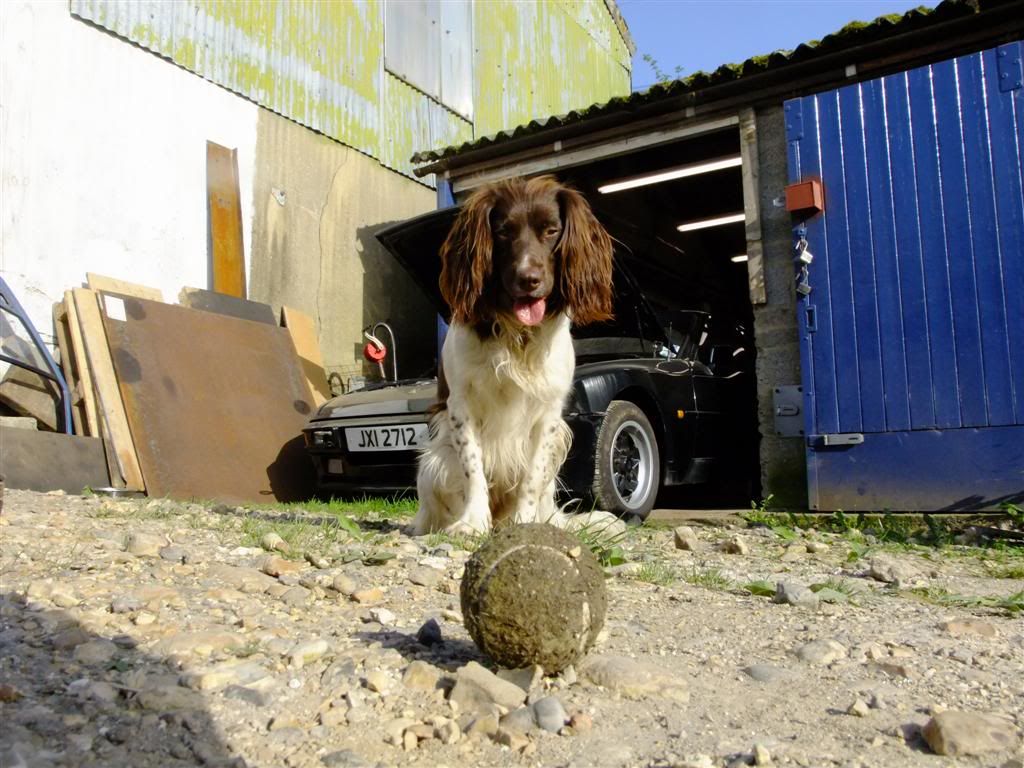 Getting her in the workshop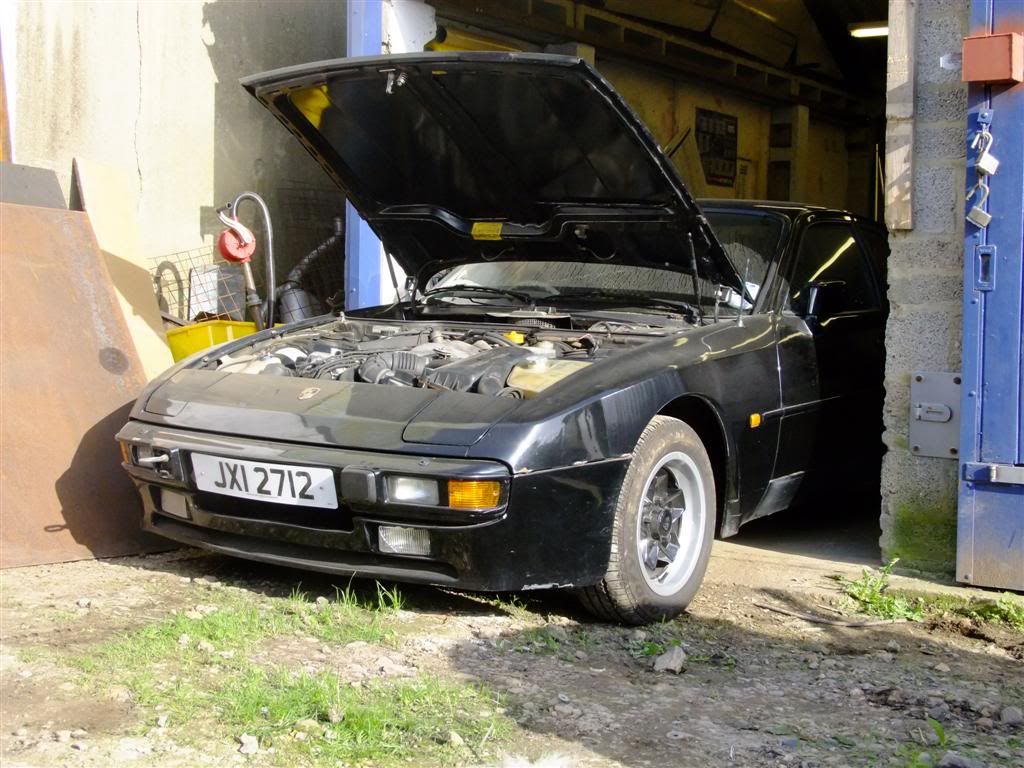 The offender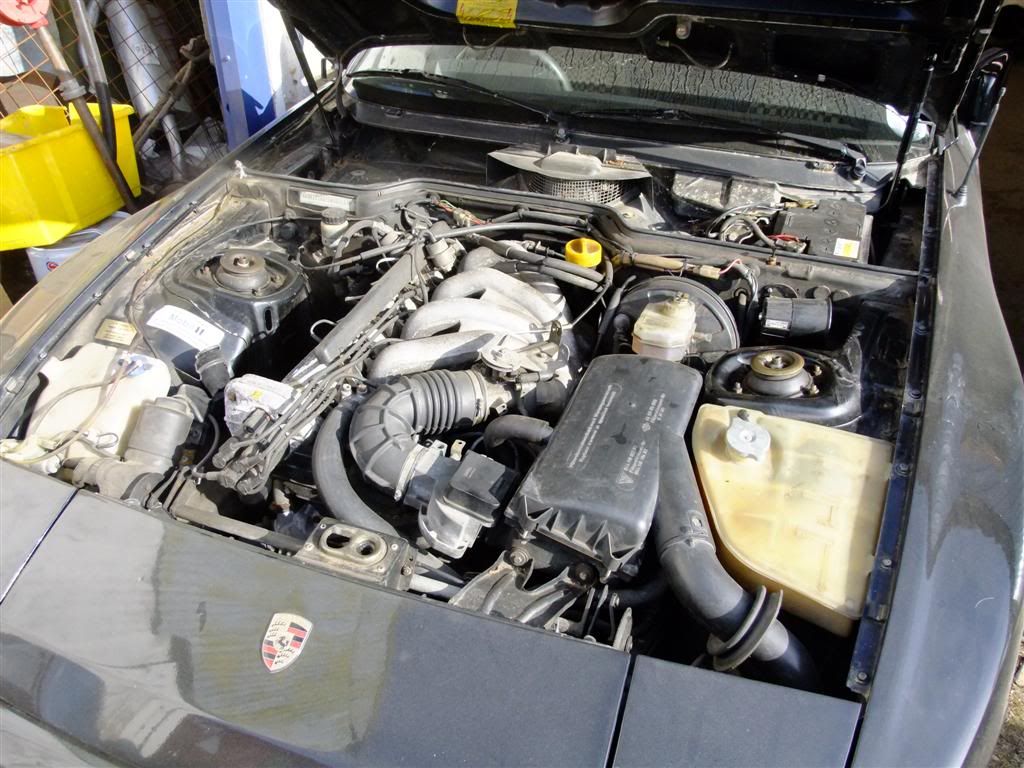 And a few general ones of the car - not in bad shape considering its age but not the best either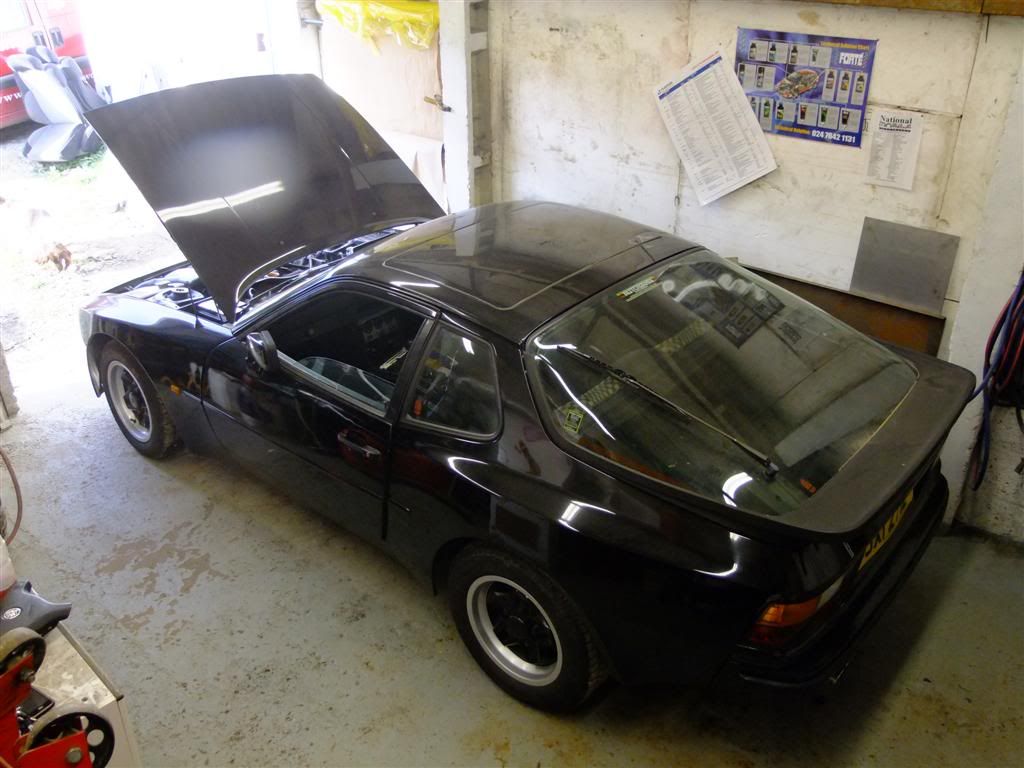 Recently refurbed cookie cutters with good rubber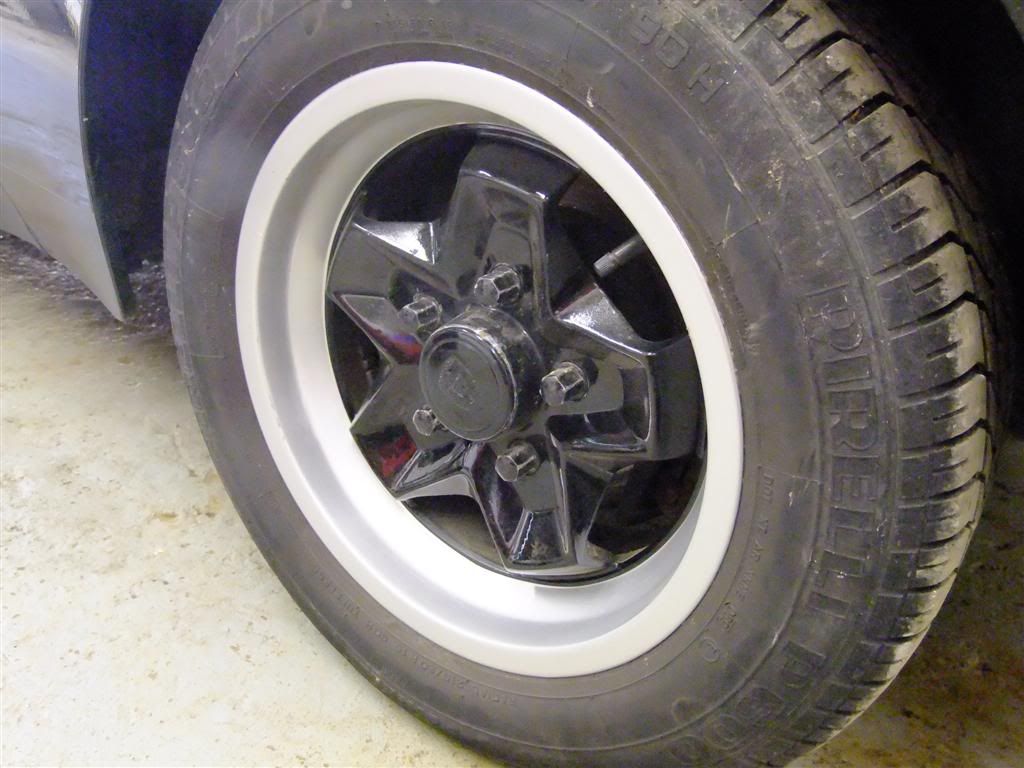 The paint still has some shine although its covered in dust
Some damage up front though - nothing serious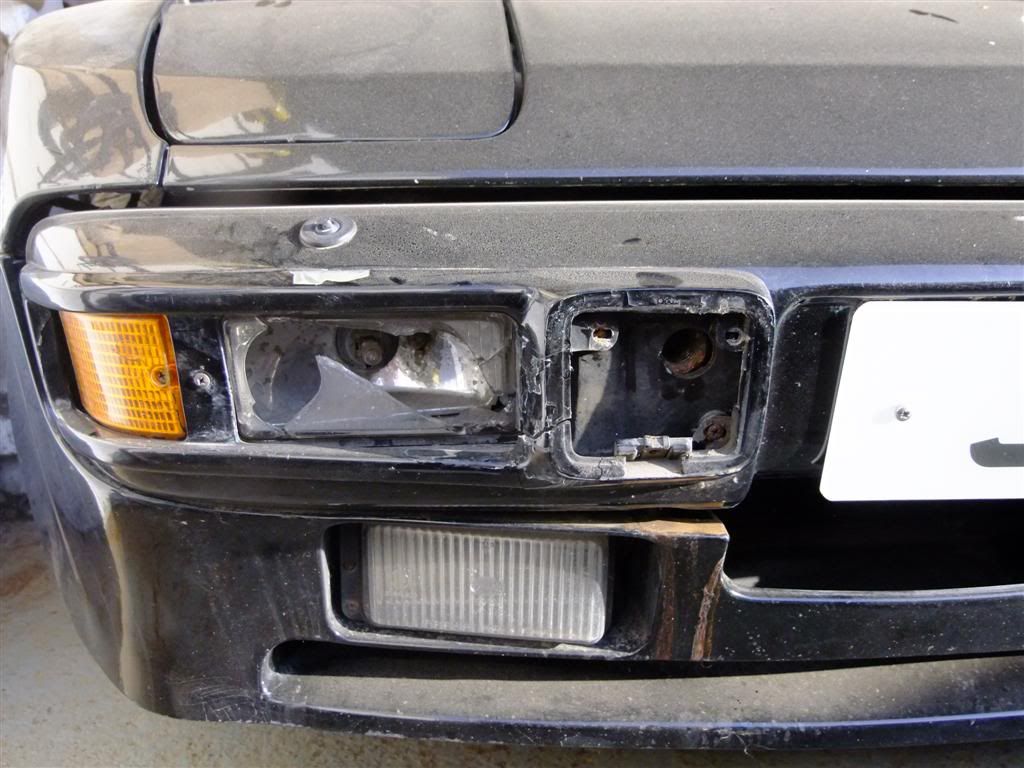 Then there is the interior - retro win! Its all good although the seats make your eyes hurt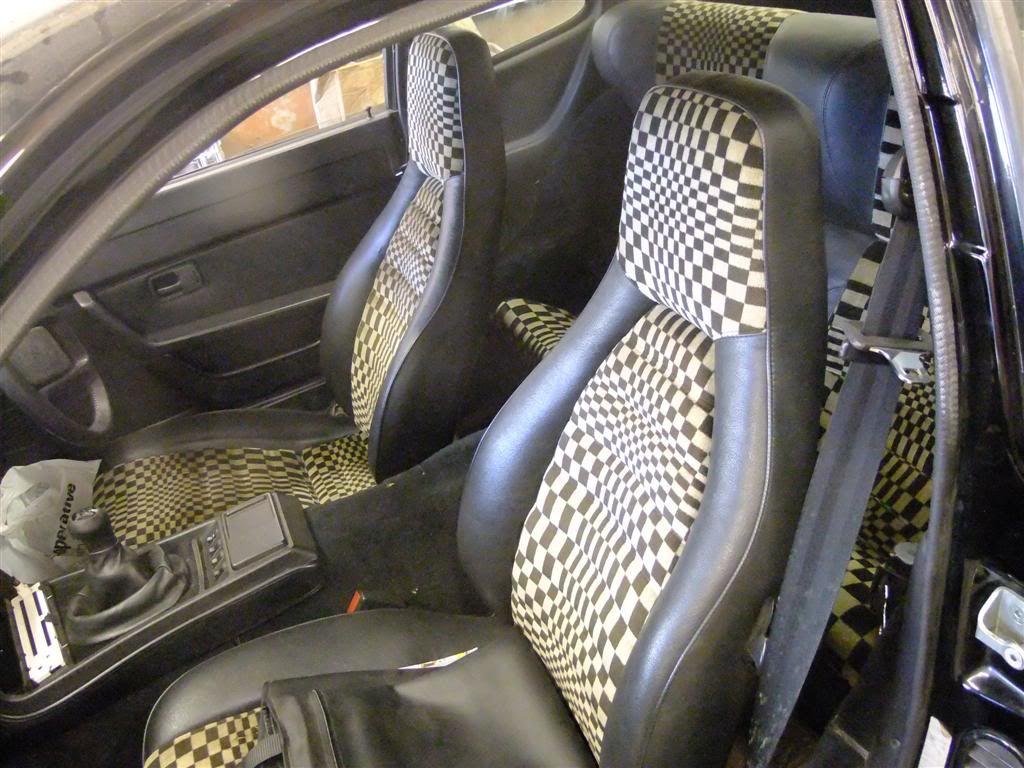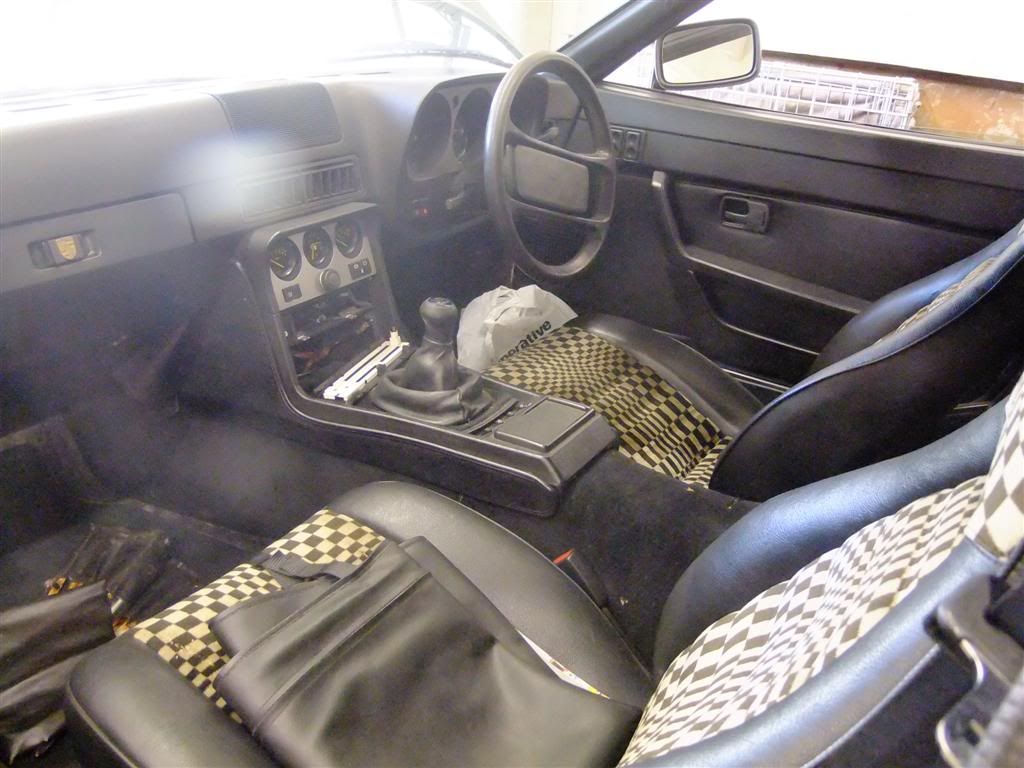 Moving on I started to take a look at the engine and what might have gone wrong.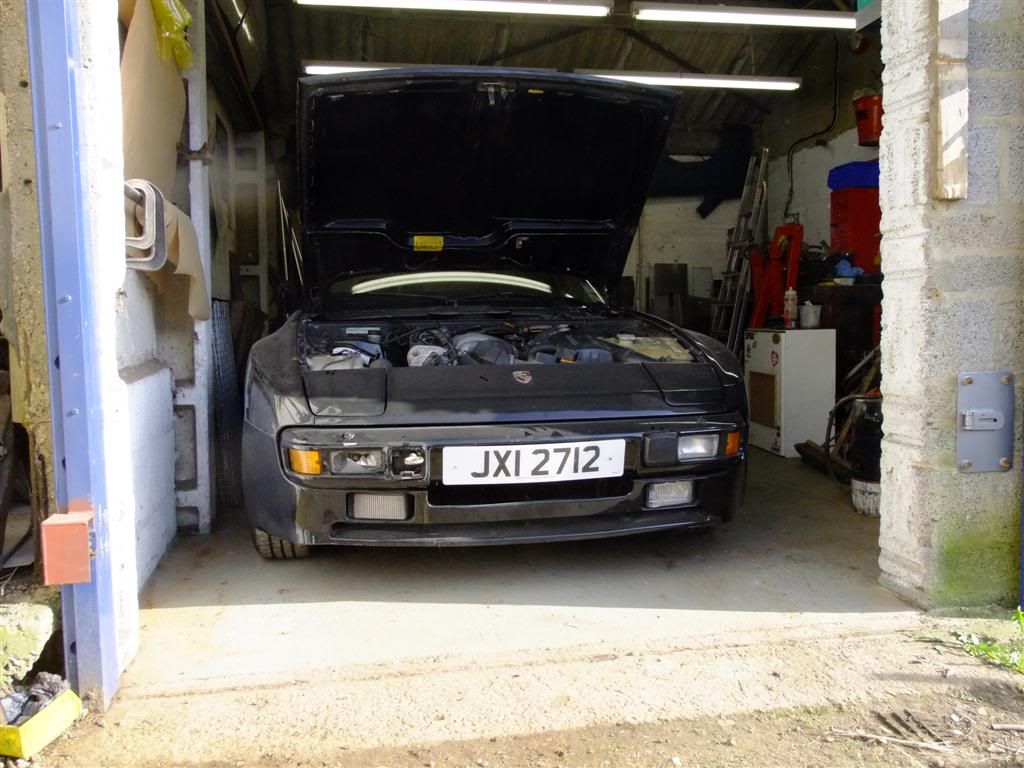 Air filter box full of oil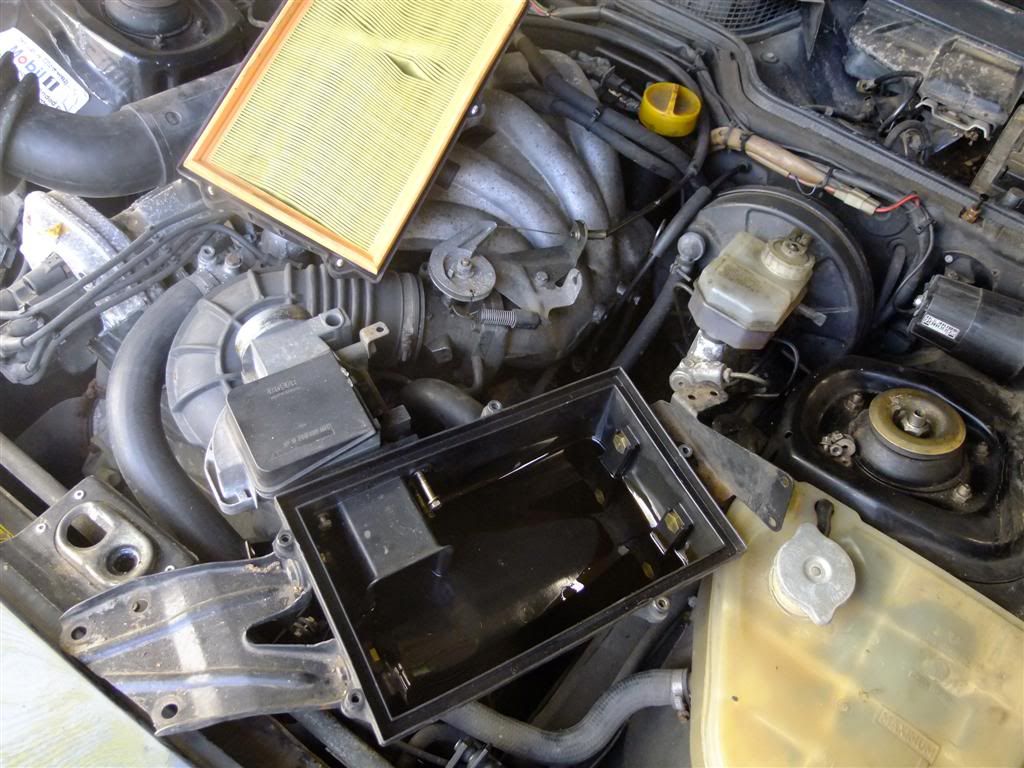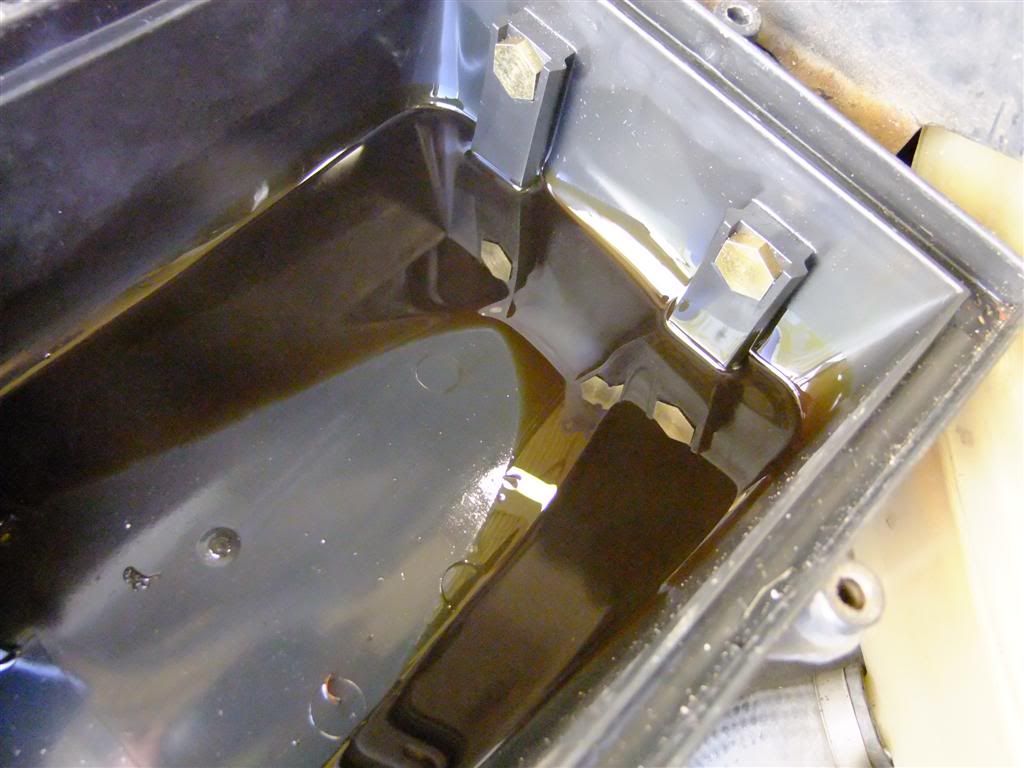 Got that out the way - few pics here just for reference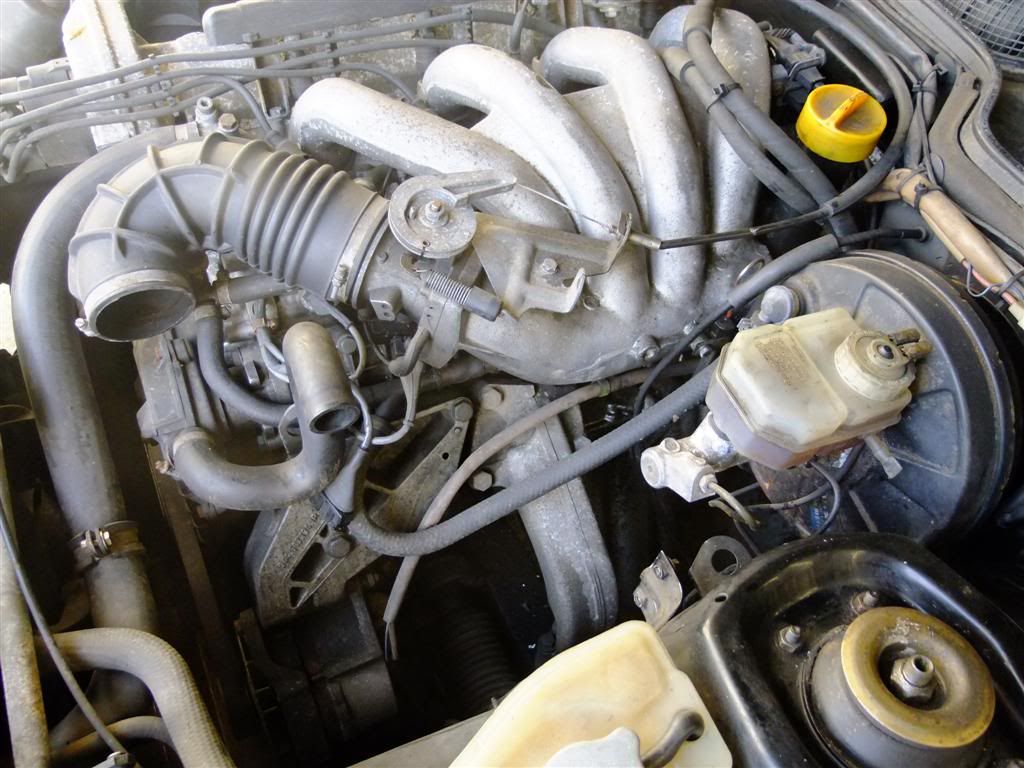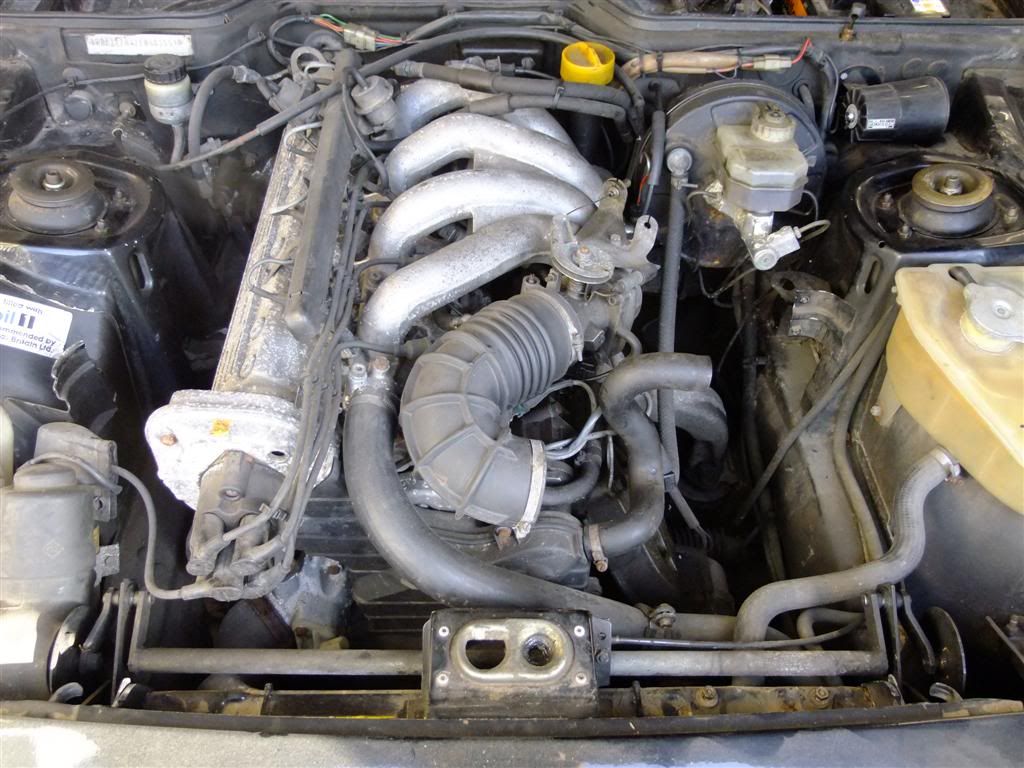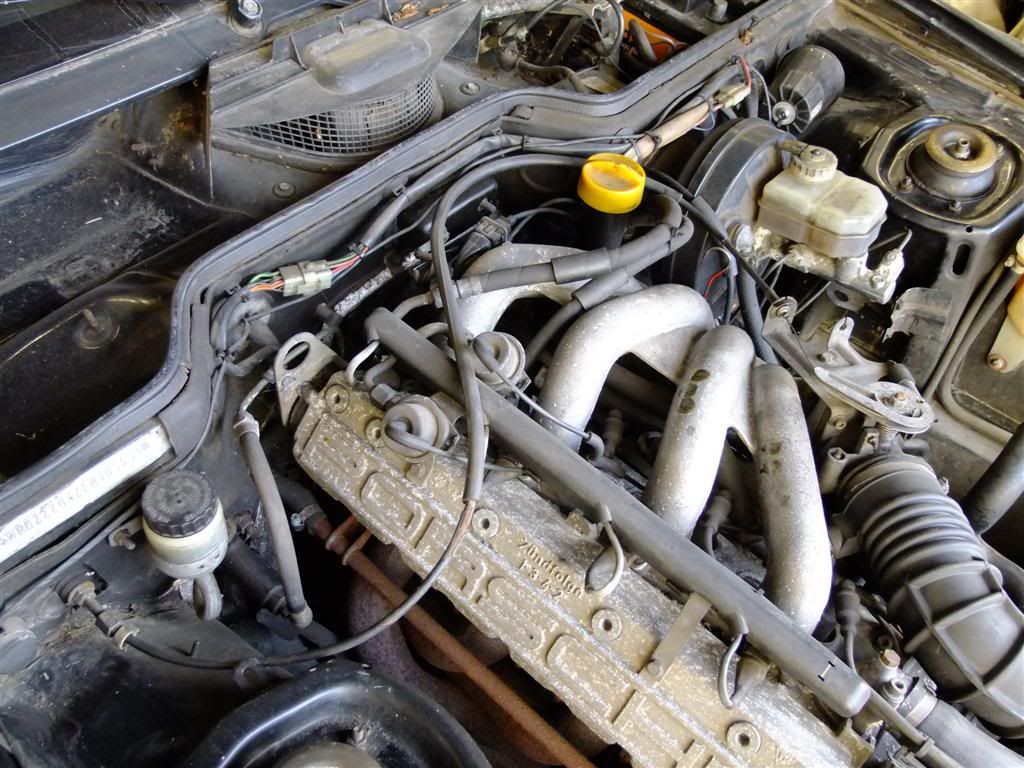 Car up on stands and under tray removed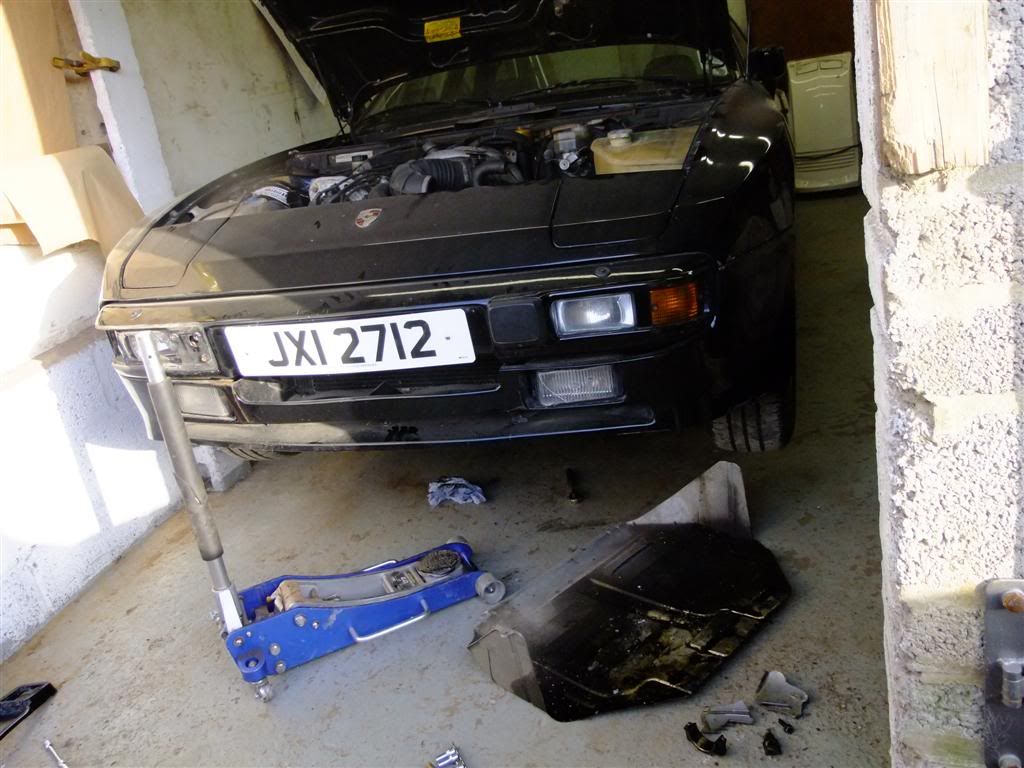 Oh look presents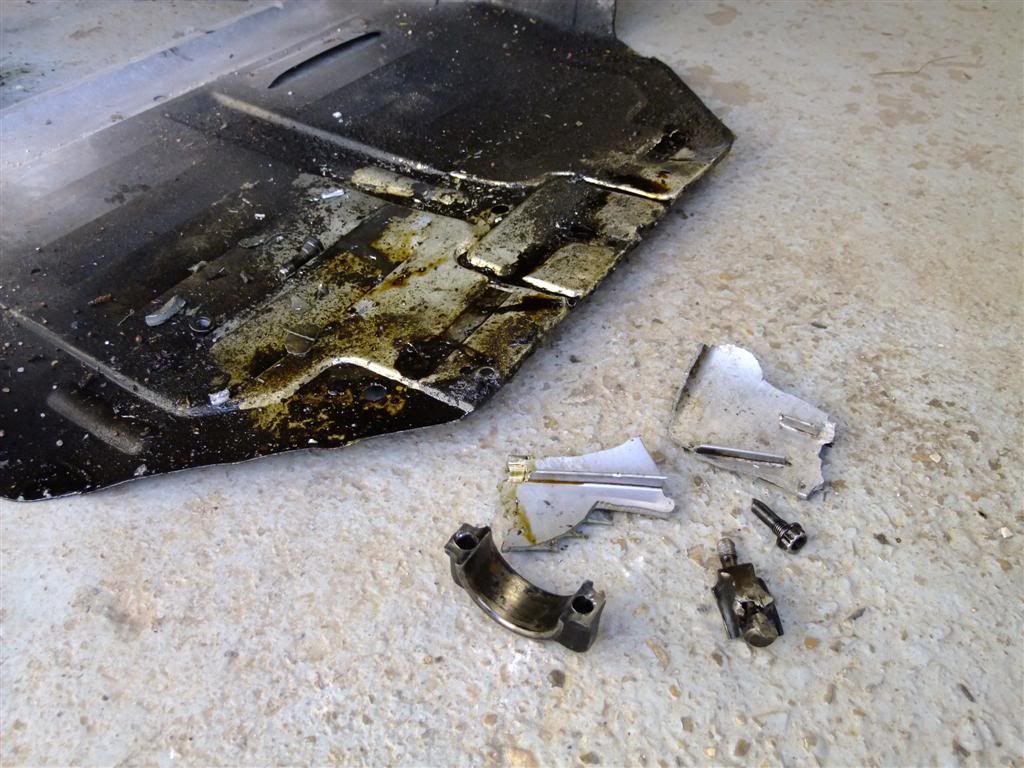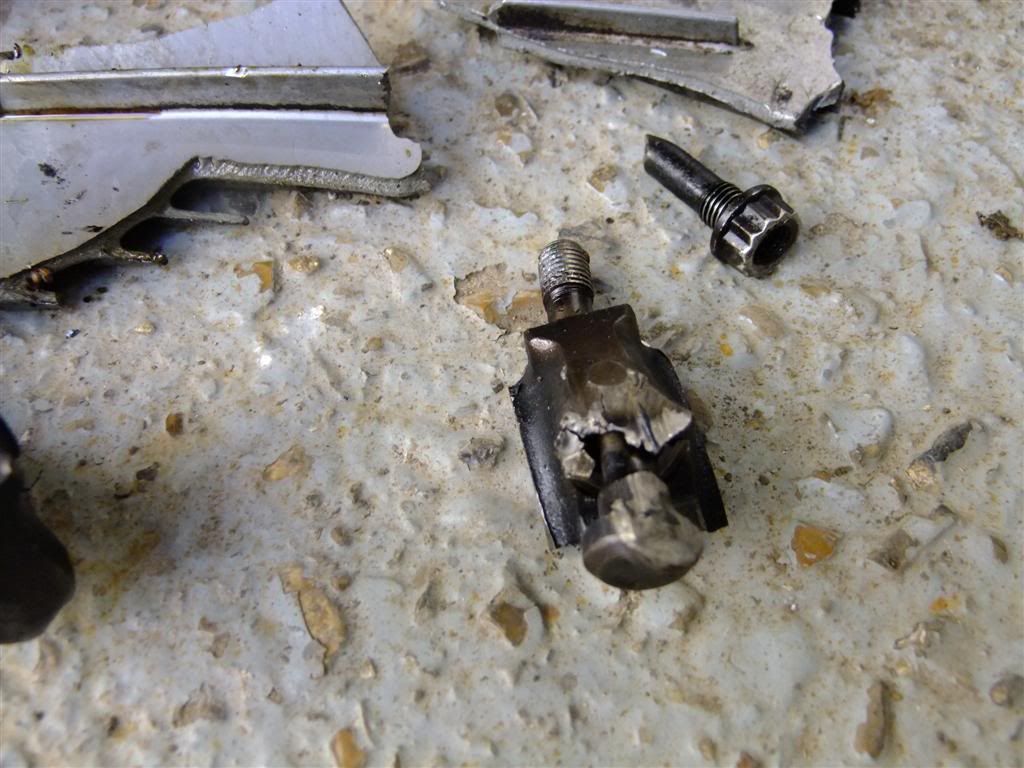 Ah a gaping hole - carnage!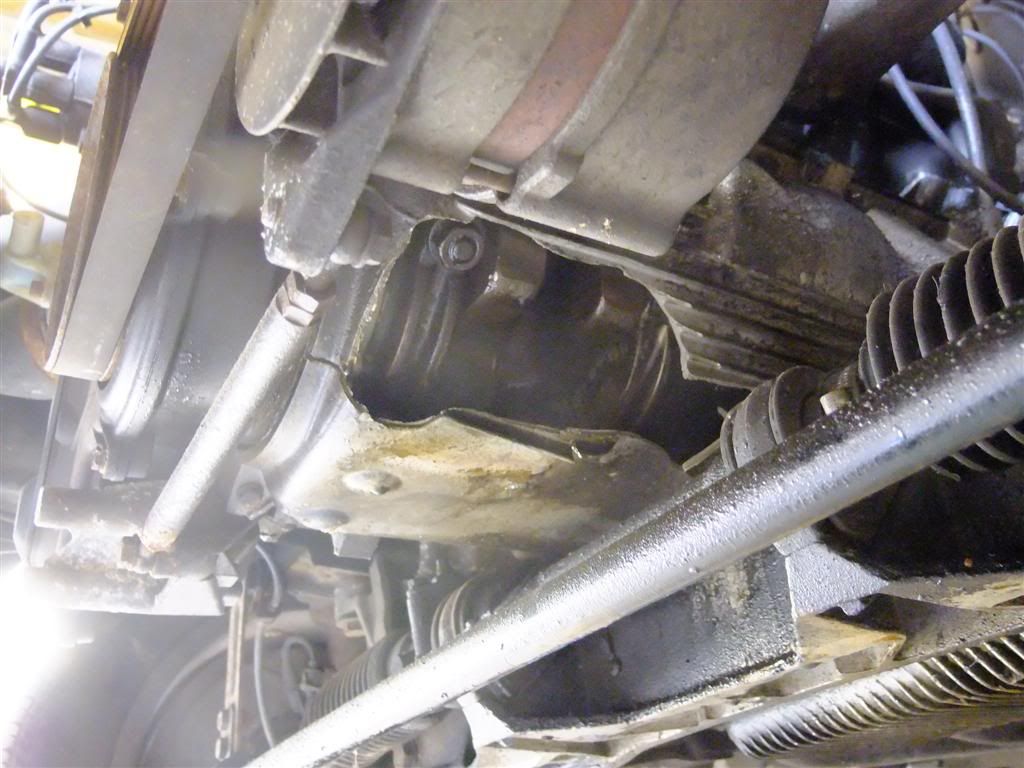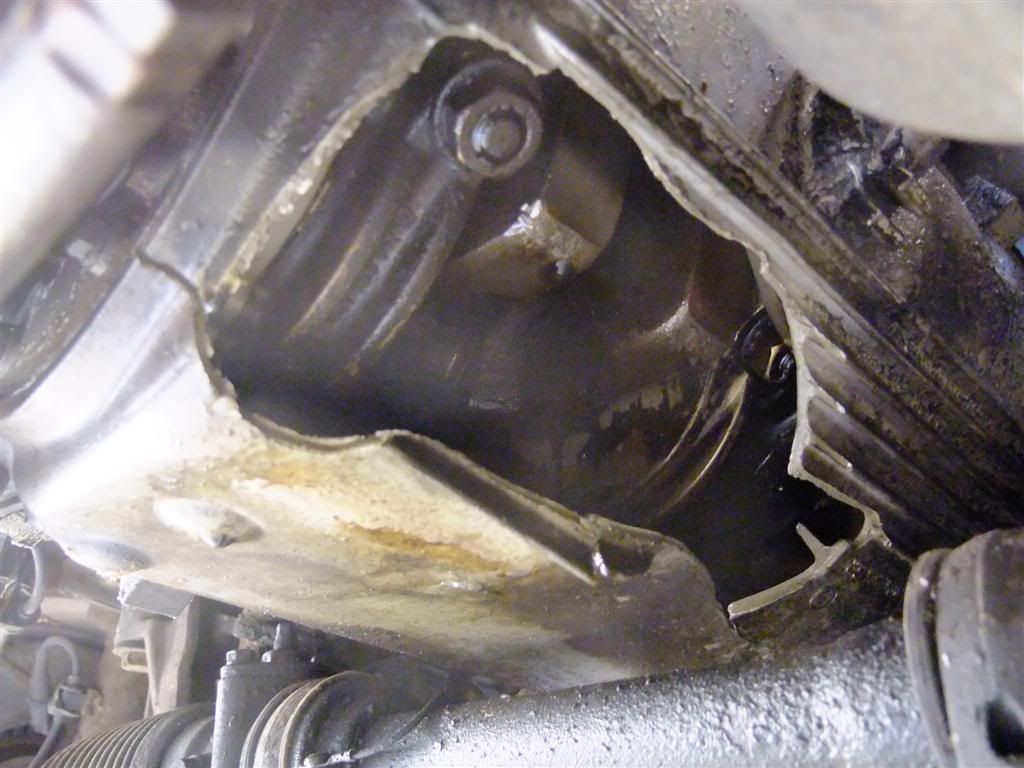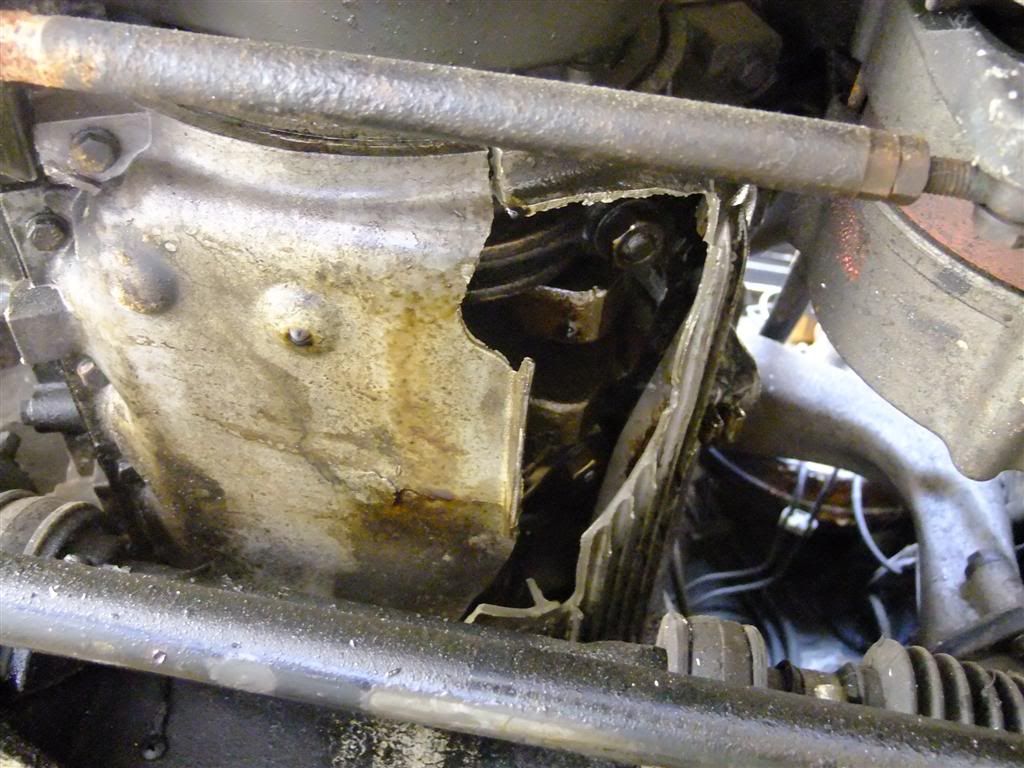 Failed on No.2 a common problem apparently
This confirming it was completely FKD (although I could see the hole with the under tray in place) I cracked on with removing bits
Lights removed and Lower valance off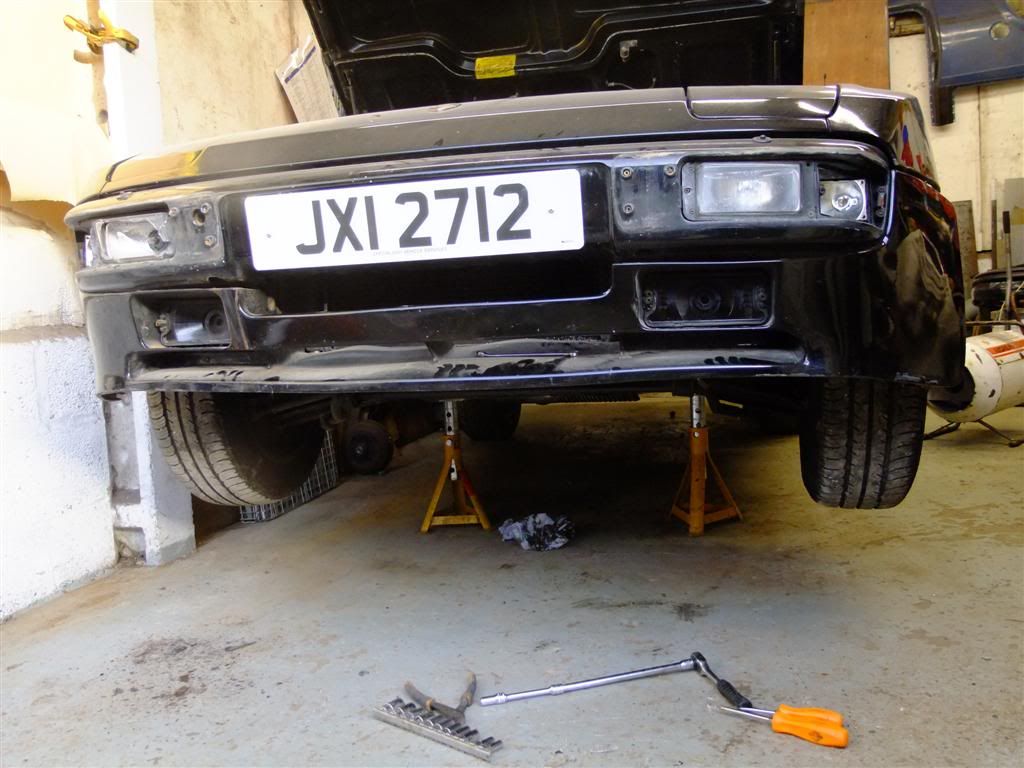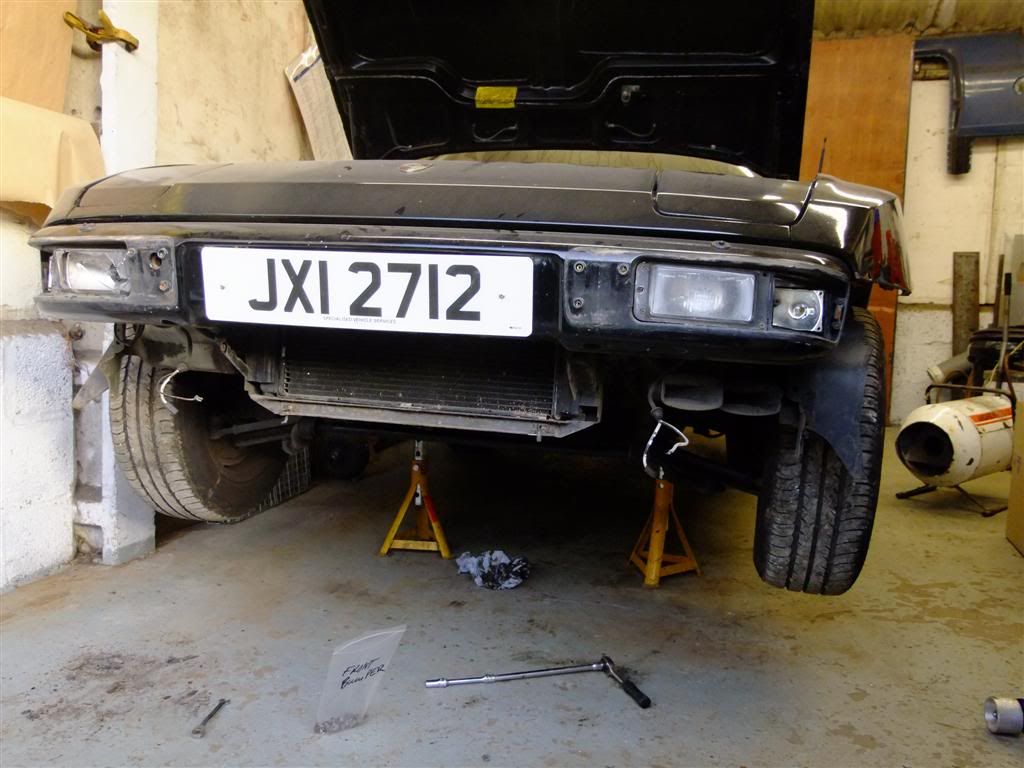 Coolant drained, rad removed and exhaust centre section removed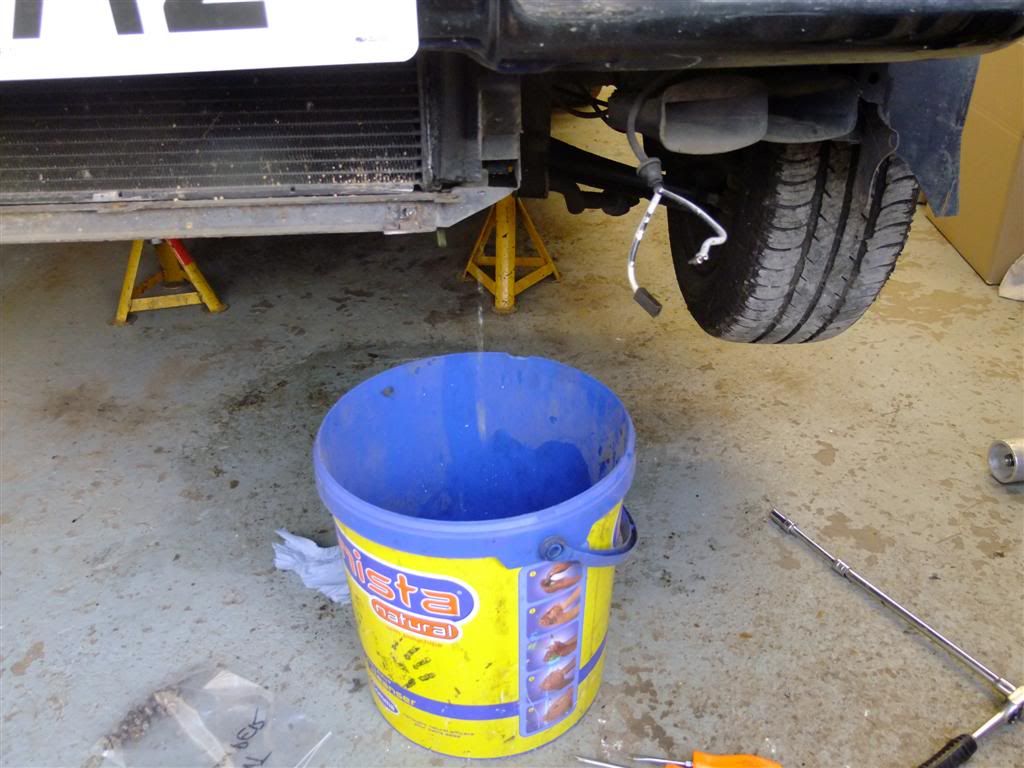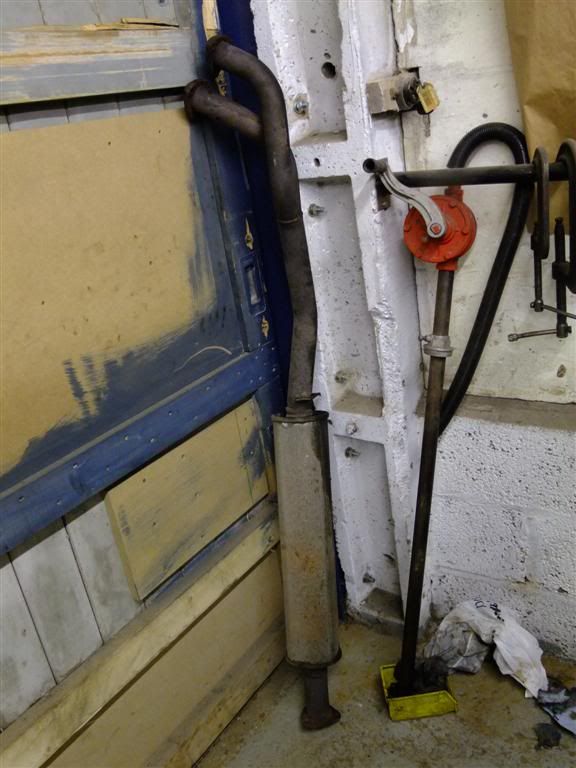 Starter removed and ball joints disconnected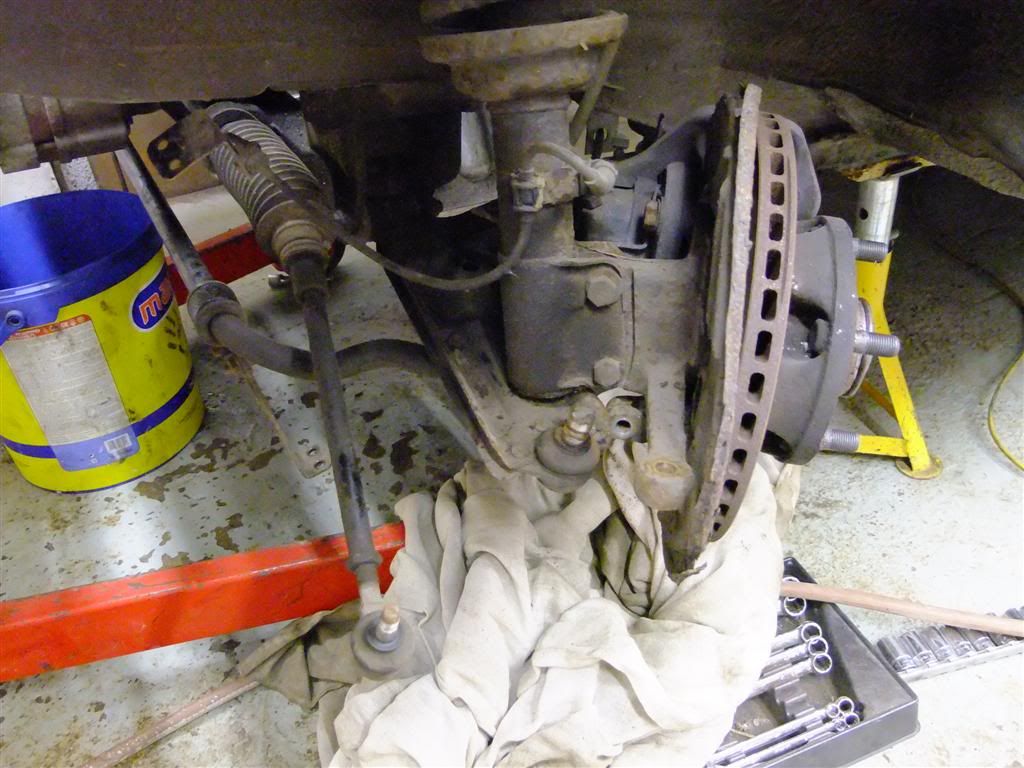 Engine supported with the crane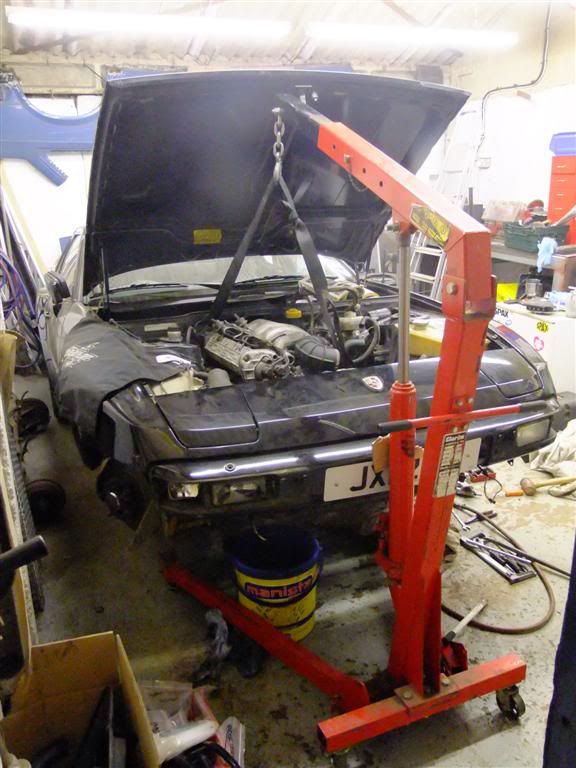 And lower cross member removed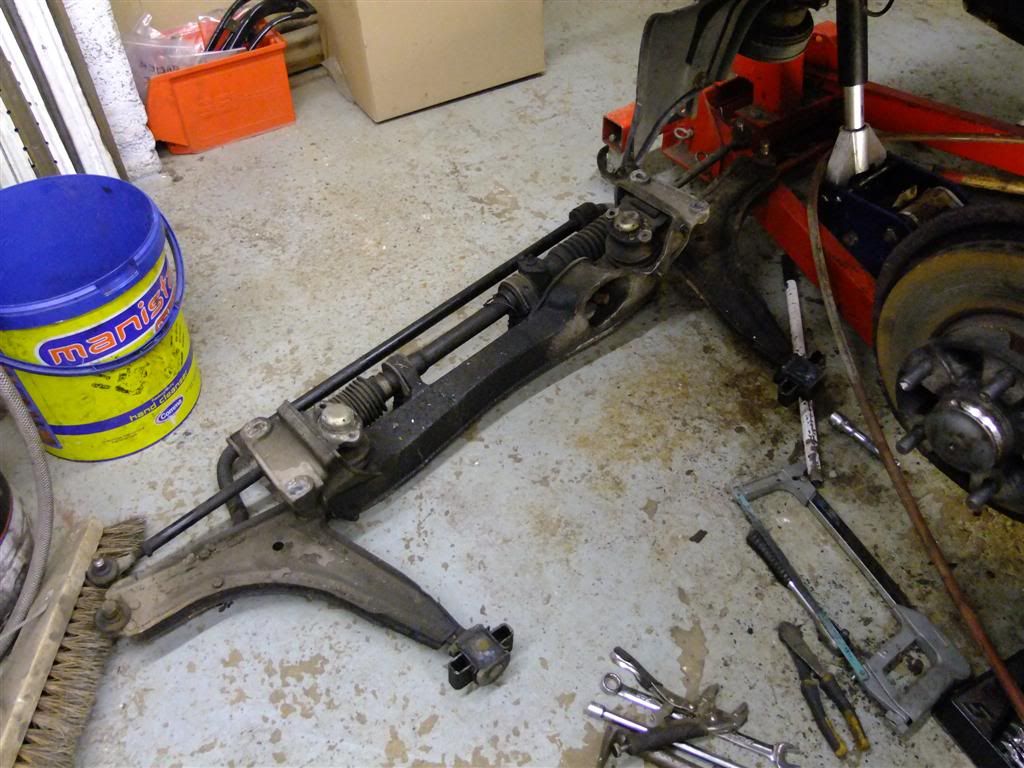 Wiring and pipe work disconnected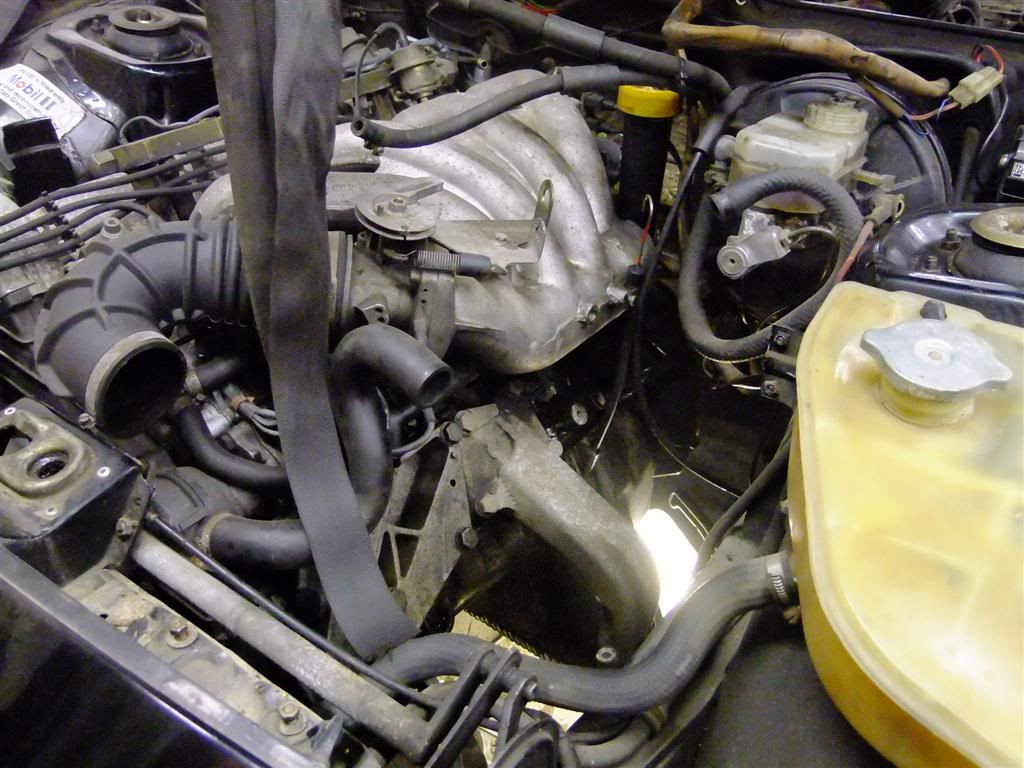 Torque tube disconnected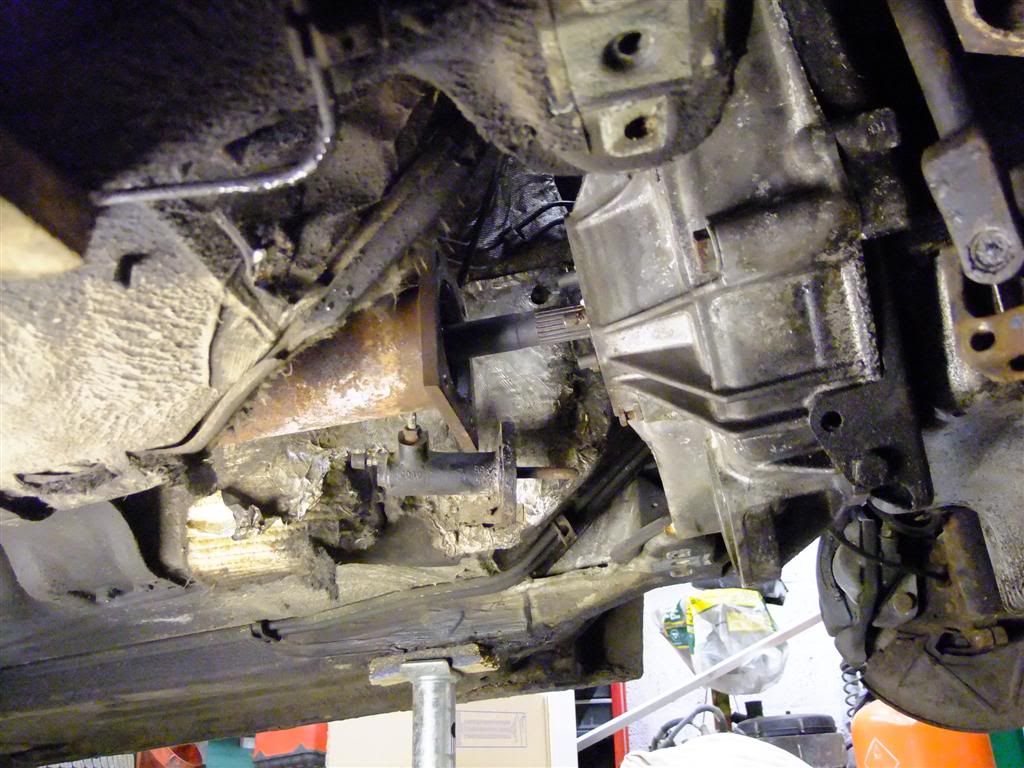 Slowly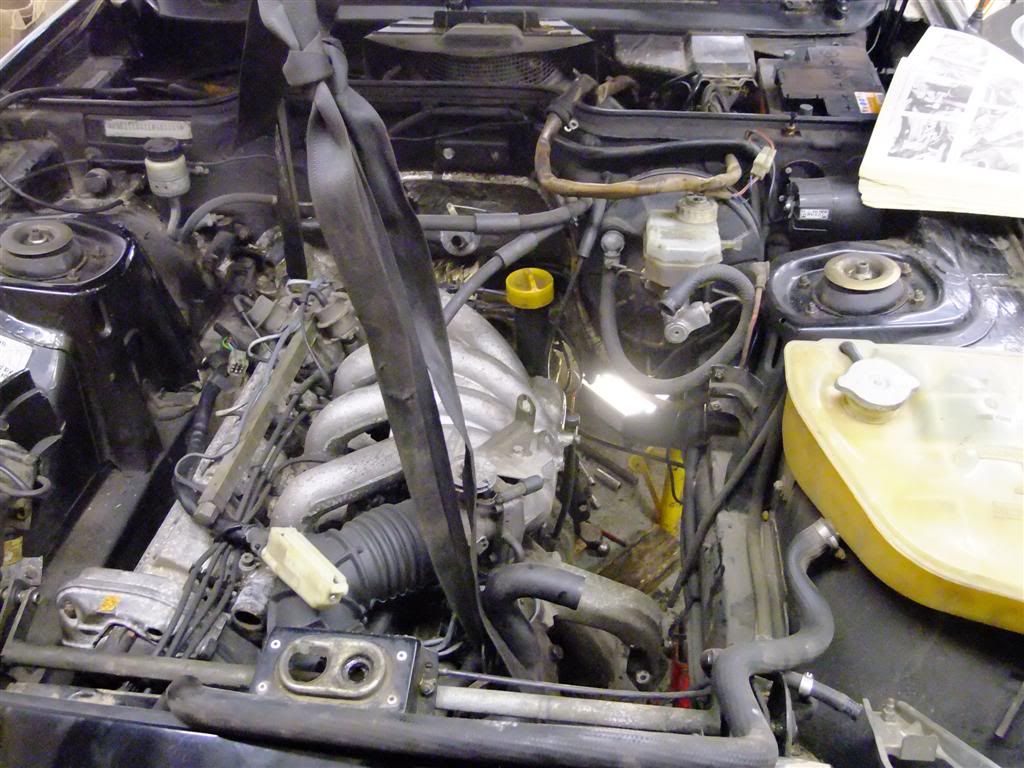 And its free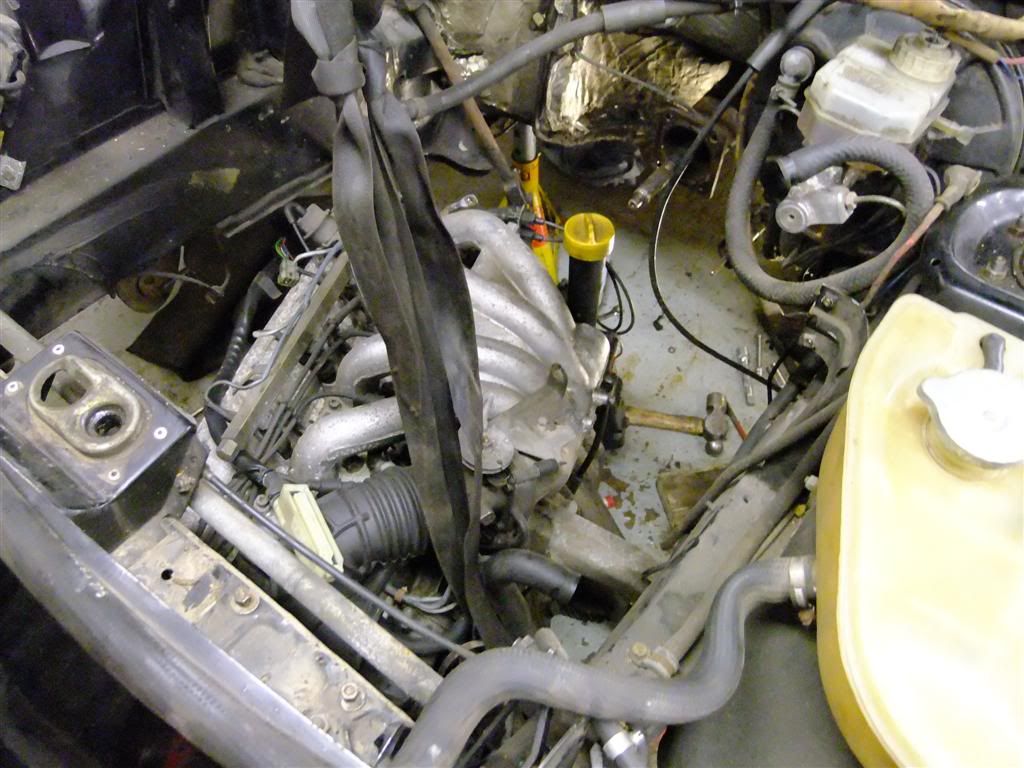 On the floor haemorrhaging oil and I thought it was dry!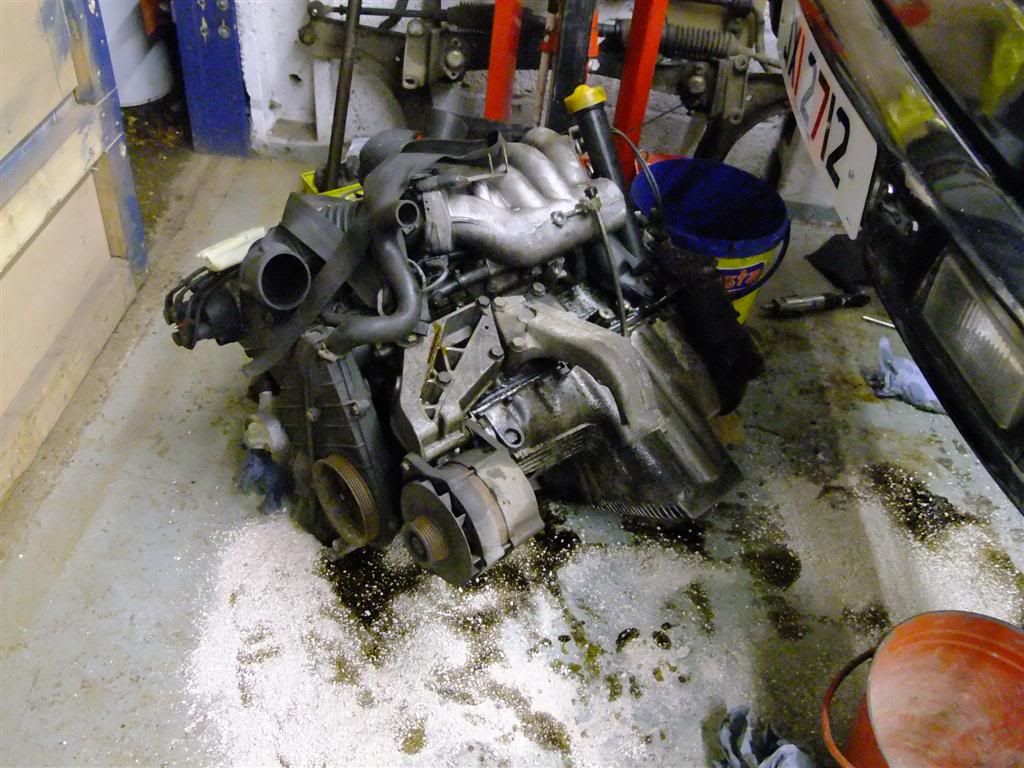 Not the sort of hole I was hoping for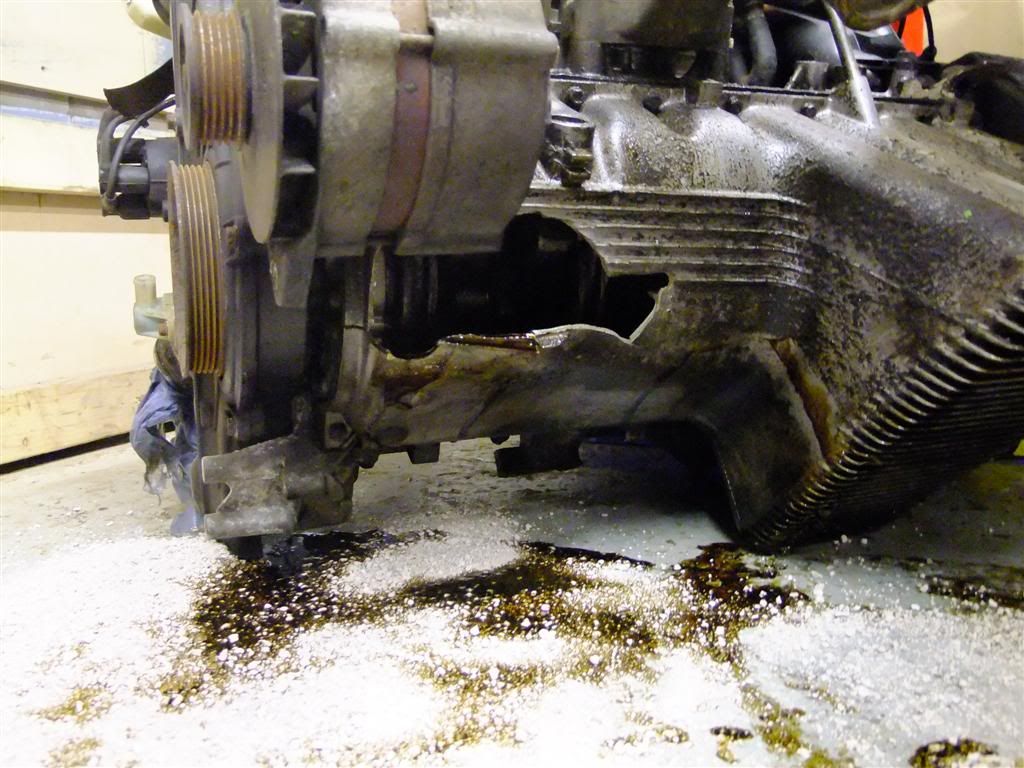 And the bay ready for a spring clean before the engine is re fitted