Well, the gate and post are painted, then on Wednesday evening I was pretty bored, should have been prepping for the interview in Southampton, but decided to hang the gate instead.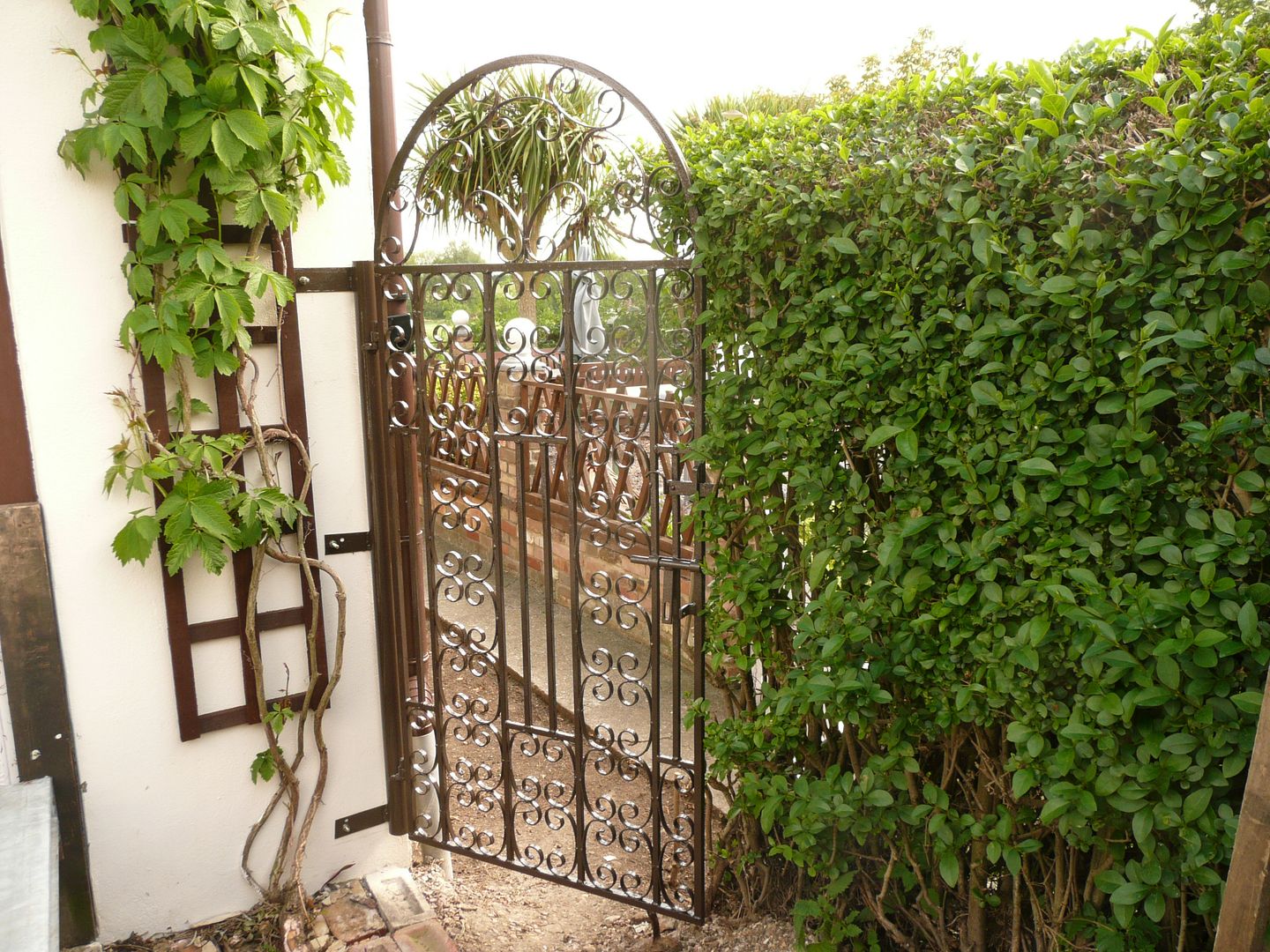 The whole motivation for the gate and taking the hedge down the side of the garage down, was to be able to get to the back of the garagewith a wheelbarrow or lawnmower.
Even though the land after the first meter belongs tothe church and in turn is farmed by the farmer, we have about 3 meters of unused land, which has become our veggie patch, I also got the neighbours permission to plant "Boer Pampoen" (Farmers pumpkins) behind his hedge as they do take over a lot.
Currently we have courgettes, squash, cabbage, lettuce and a row of giant sunflowers out back.
I also planted an eating apple tree (closest to camera) and a Conference pear further away, to add to the plum tree that was there already.
Today was Mickey's 66th birthday, so we decided to dig the 24 inch holes for the concrete posts, and concrete them in, and prep the ramp on my side, next up will be Sunday to cast the first 2 sections of the footpath.
We had the stone/sand mix bag put in the rear of the van with the forklift, and decided to do the mixing straight out of the van...... clever guy Mick.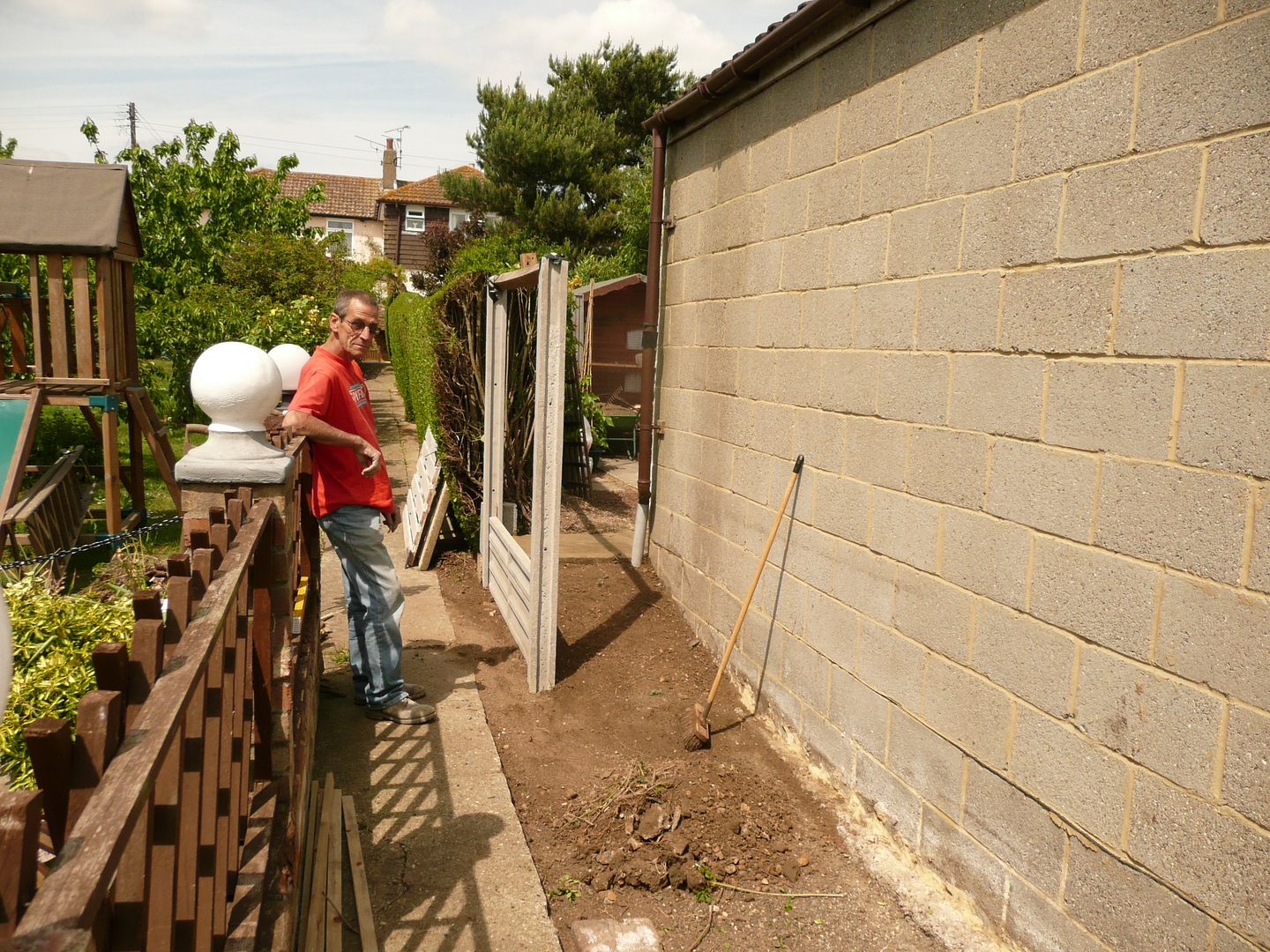 Rough cast top of the ramp, it will be getting another 2 inch screed on top, blended into the ramp and footpath.
Back to the BBQ, last Sunday I bought this spanner for £2.00, teaspoon just for perspective.
The plan is to weld a couple of 5mm rods in the back of it, and build into the rear wall of the BBQ, and then use it with some stainless hooks from IKEA to hang all my BBQ-ing tools.