Five years since the last response.
BBQ I built 9 years ago has started to show its age.
forum.retro-rides.org/thread/102679/bun-oven-industries-build-kent
So the plan was to strip back just the tiles on the work surface.....
Ooooppps.... mistake.
Suddenly the wood frames looked rubbish, so I tore apart what was built not to be replaced.
Managed to get repair sections in.
Ideally would have loved some resilient marble or synthetic all weather replacement material in place of the tiles, but will get that figured later.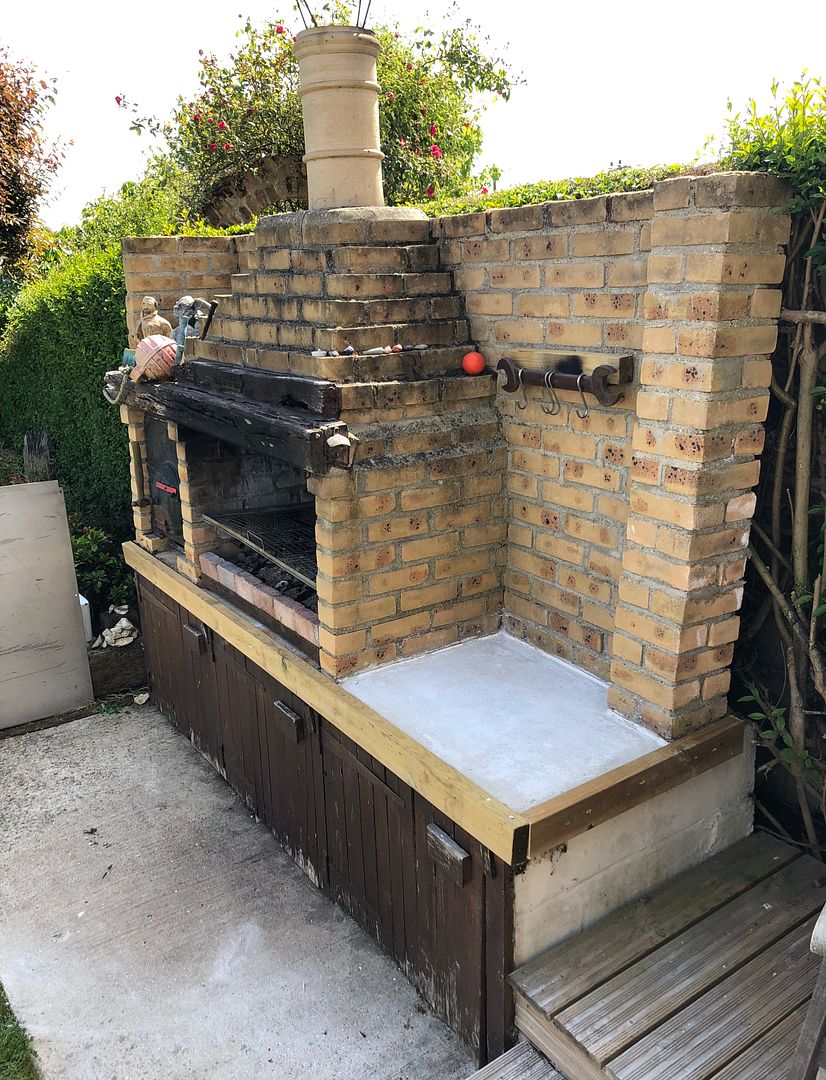 Now the doors were clearly looking rubbish.
Guess they need replacing too. Took them off.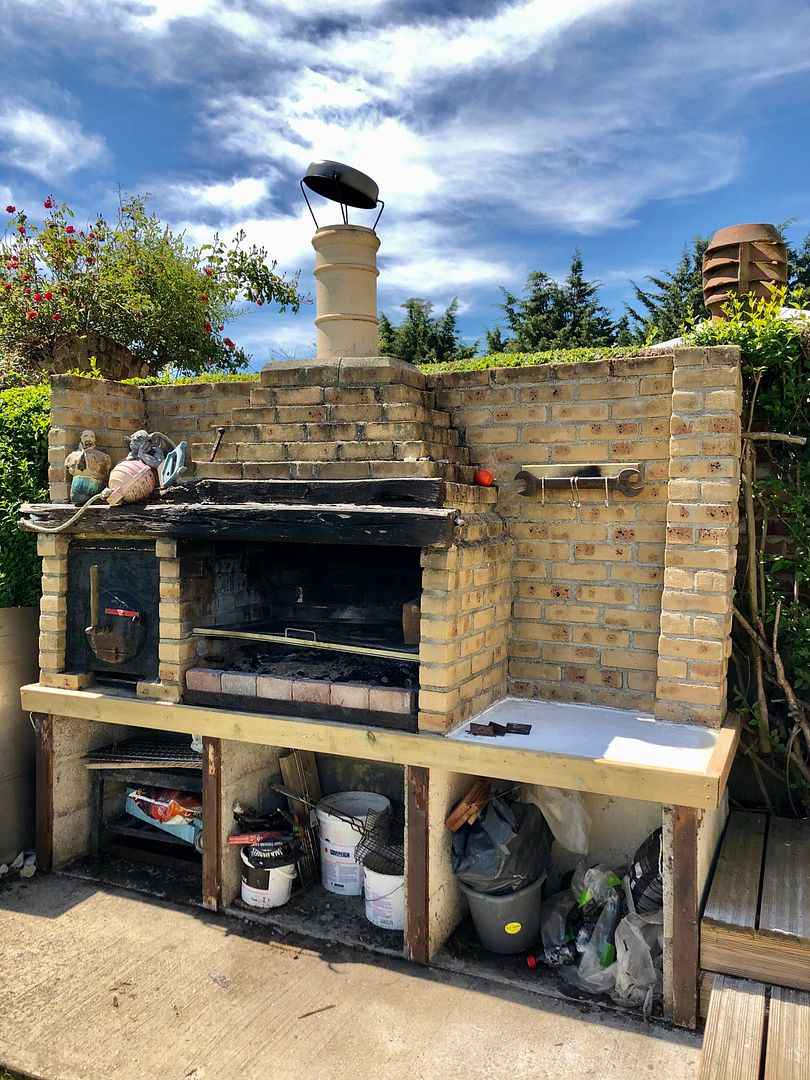 Repurposed and cut down to become floors to holes, will keep kindling etc dry.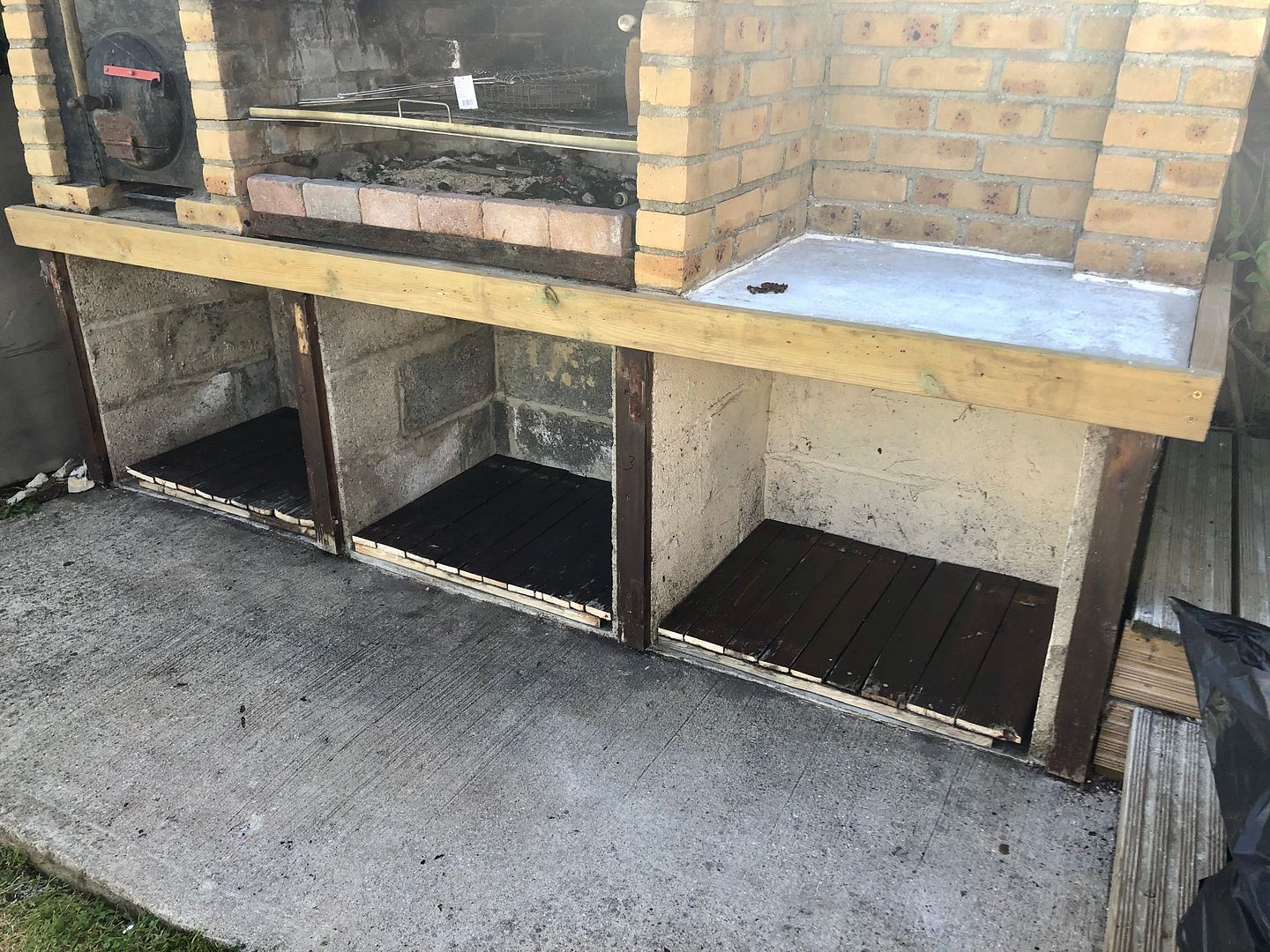 Busy week ahead, though it's Wednesday morning already So not much will happen with dy job stuff getting in the way.
Doors to make up next, once I find some wood to use.
.
So back to corona maintenance fitted inbetween meetings about meetings and tests about tests.
After starting on the BBQ refurbishment, it was all downhill.
New door frames and doors because the old ones just looked, well, old.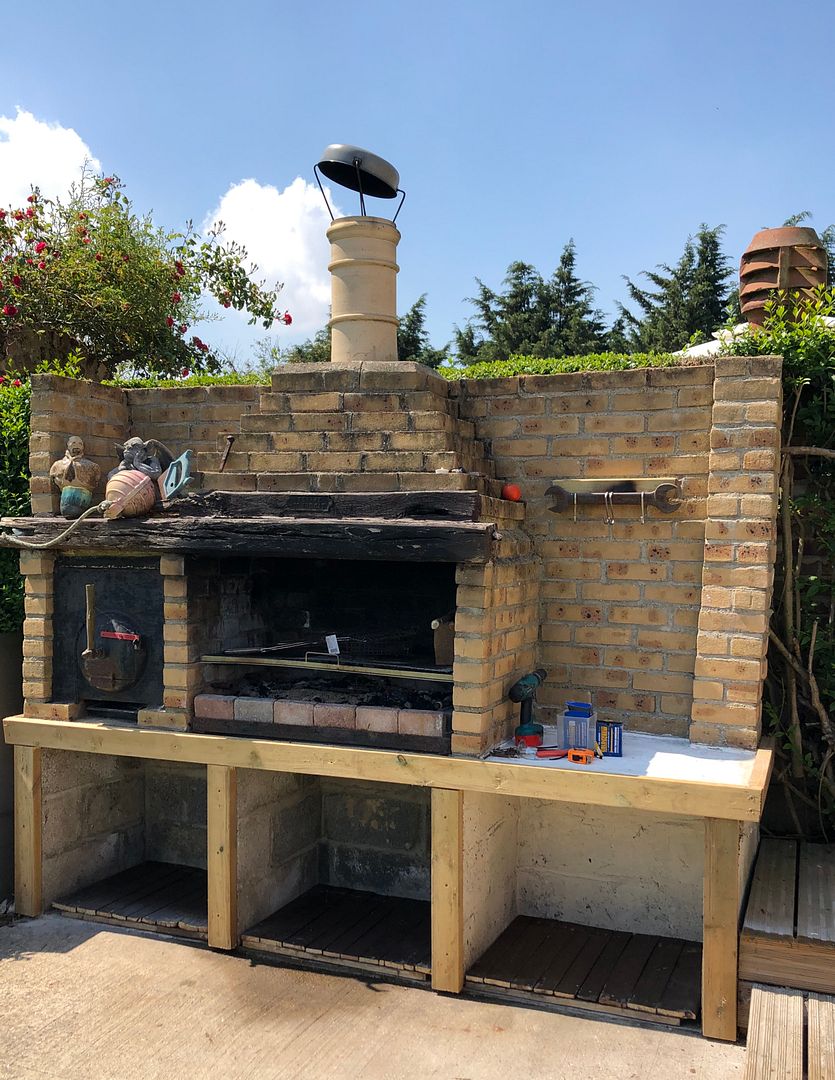 Next up was using the stored wood from the deck rebuild last year to make up some new doors.
While doing all these little bits of work between doing my day job, other bits happened.
Paul Y
dropped off a Chevy C10 cab lifter for Martin on his way to a business meeting local to where I live.
While he was at it, he dropped off a few chainsaw chains for me as the chainsaw they used to fit had been stolen in a burglary.
It was so surreal having my mate stop on the driveway, drop off the stuff like a dead body and drive off because of this whole Corona virus thing.
I felt wounded.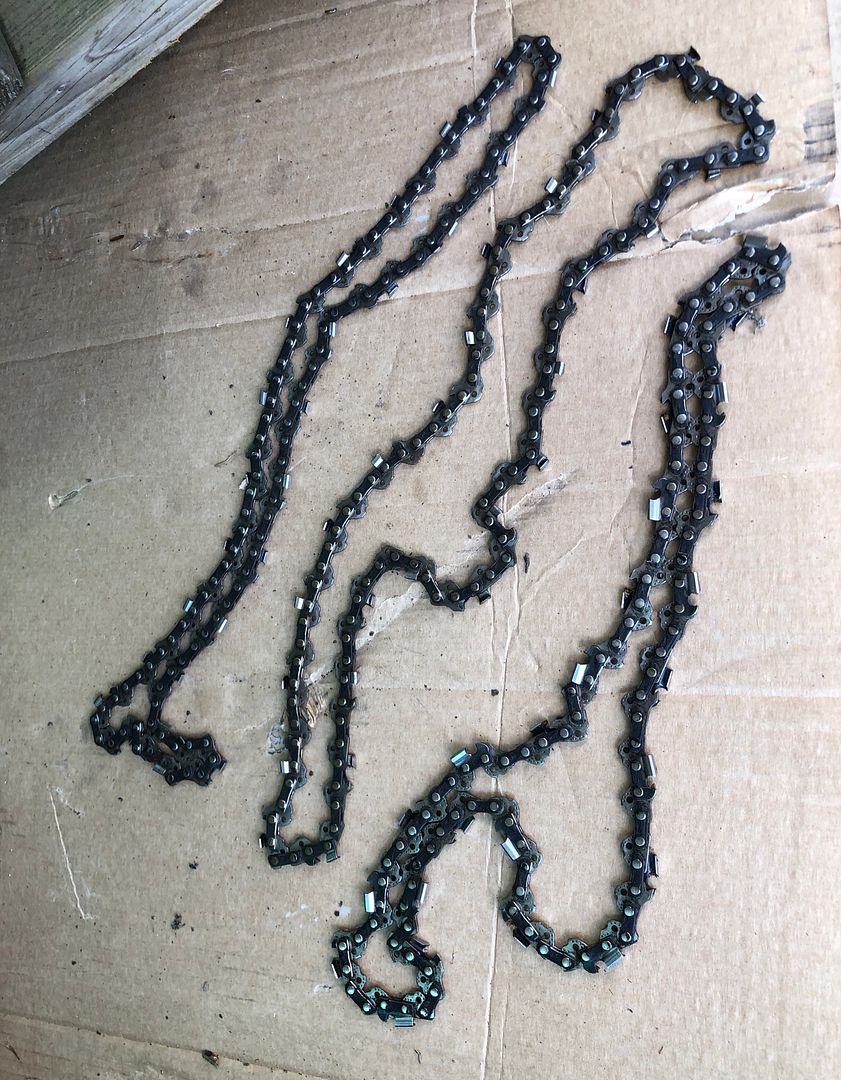 Sally texted a pic too, she was at her home and painted the chairs SawdustSteve had brought last year.
Ready for summer.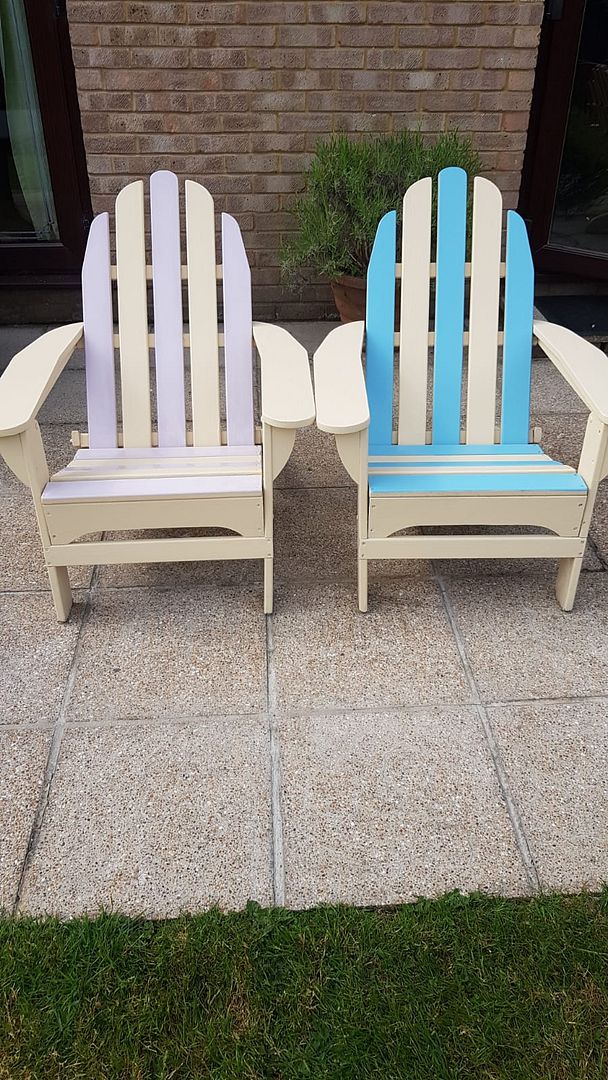 Typical sally, who seems to find me all sorts of jobs around here.......
Comment on the pic of the new door frames was "You need to clean the brickwork"
So pressure cleaner came up from the garage.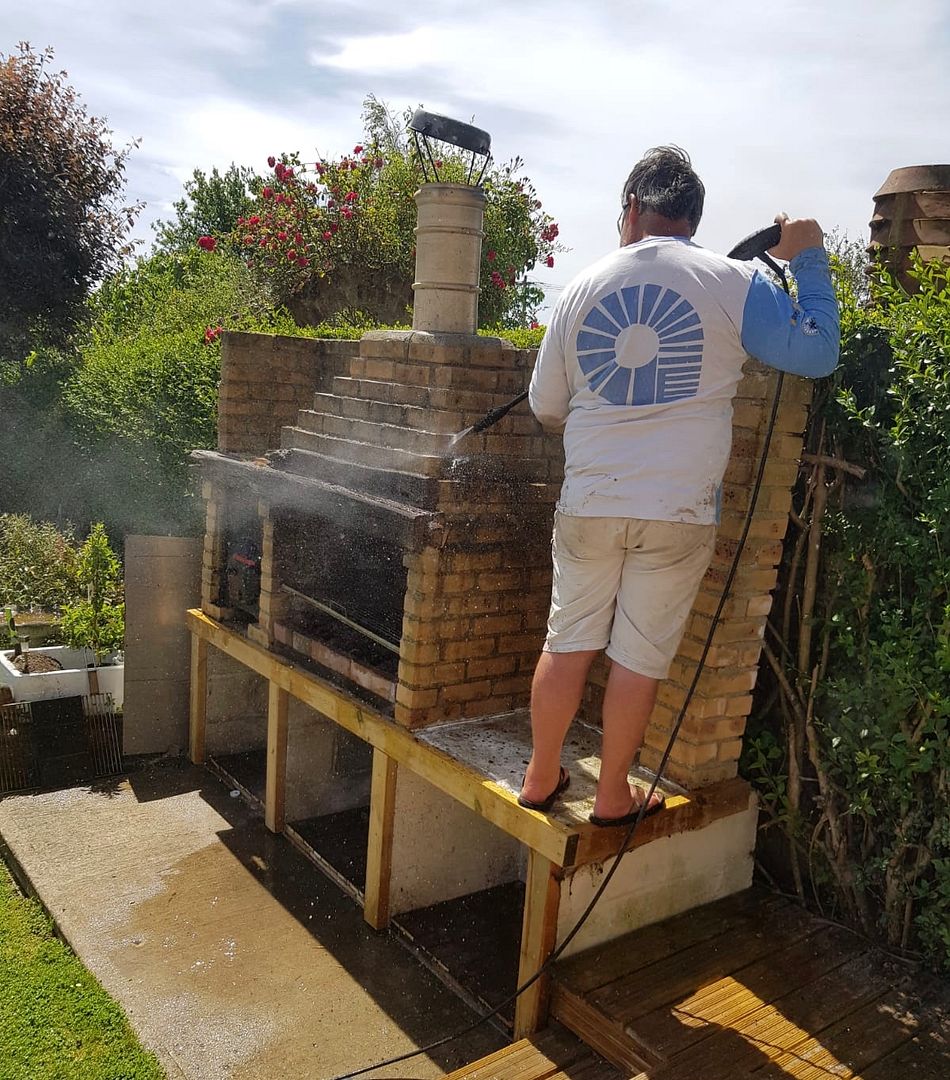 Then pressure cleaned the recycled decking doors. Makes a big difference.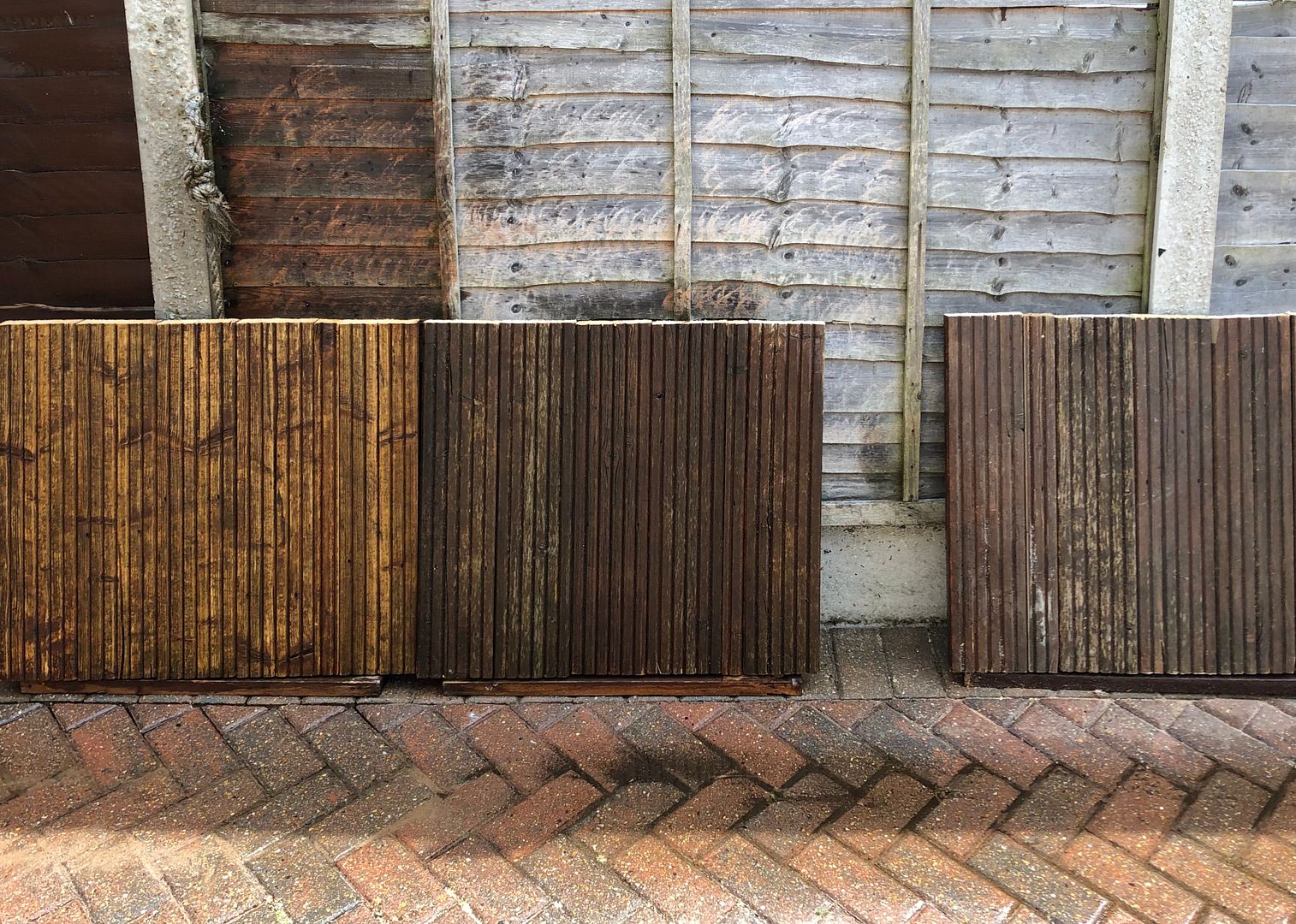 And my painter..... working remotely.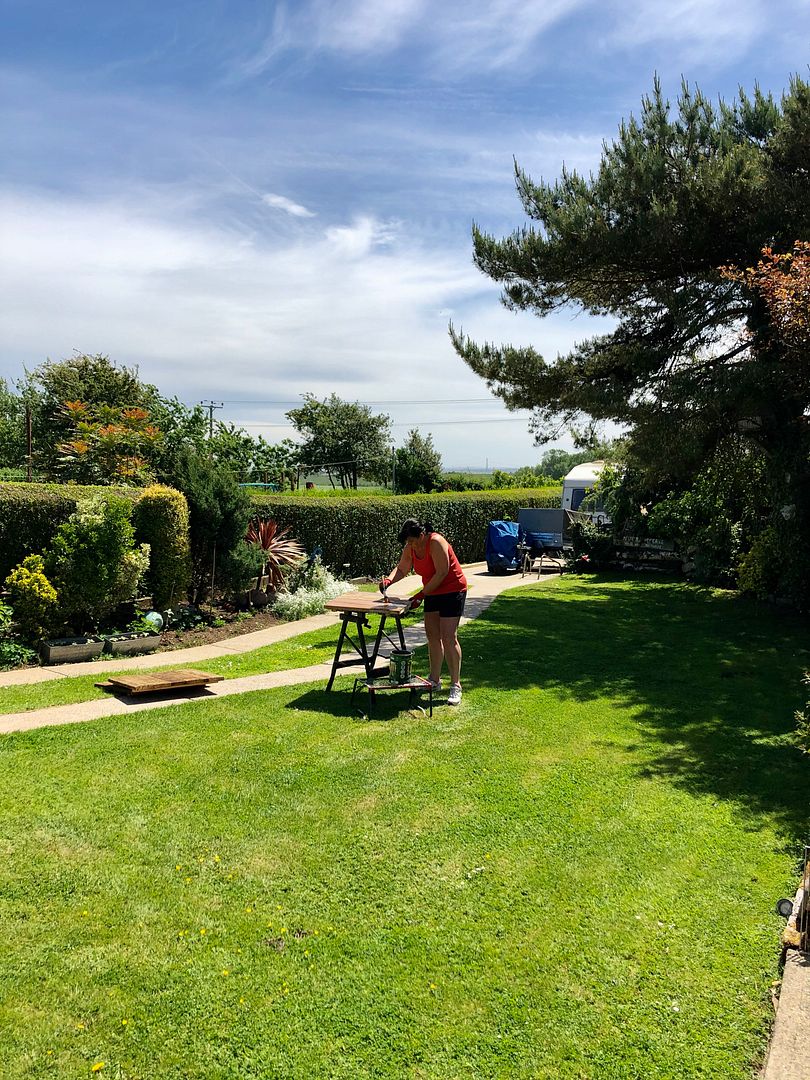 Then started to fit the doors.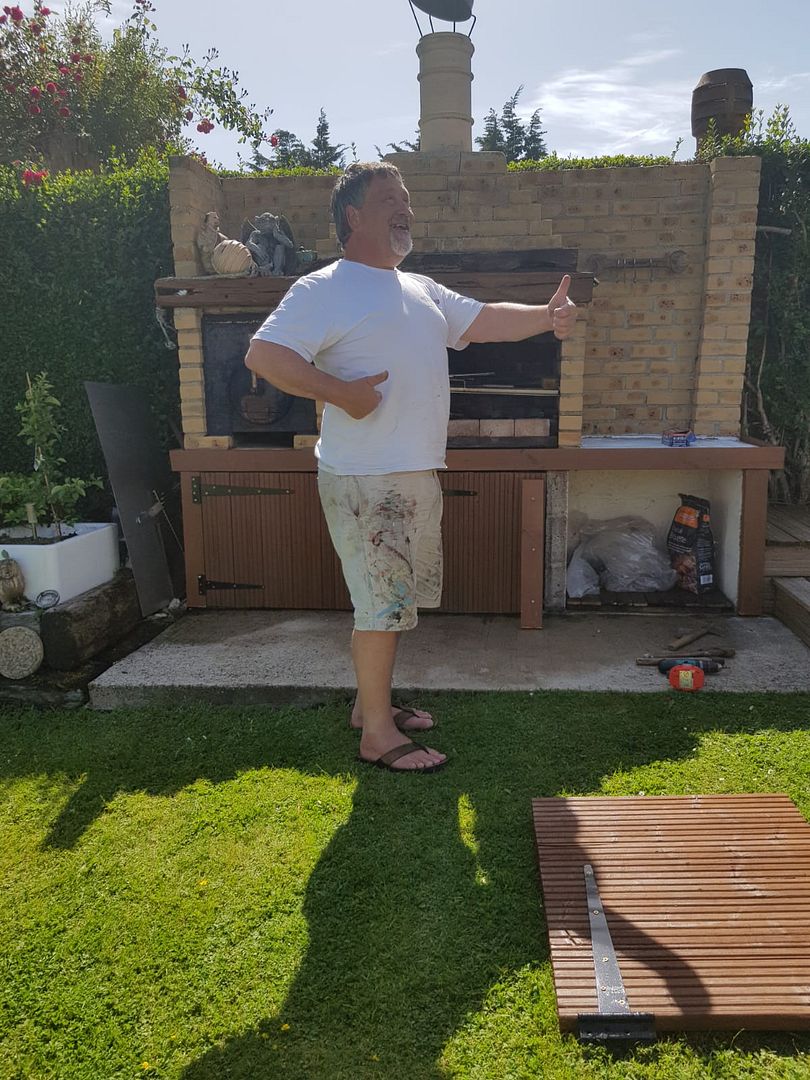 Turned into a lot more work than anticipated.
Doors completed and on.
Something missing it seems.
Selection.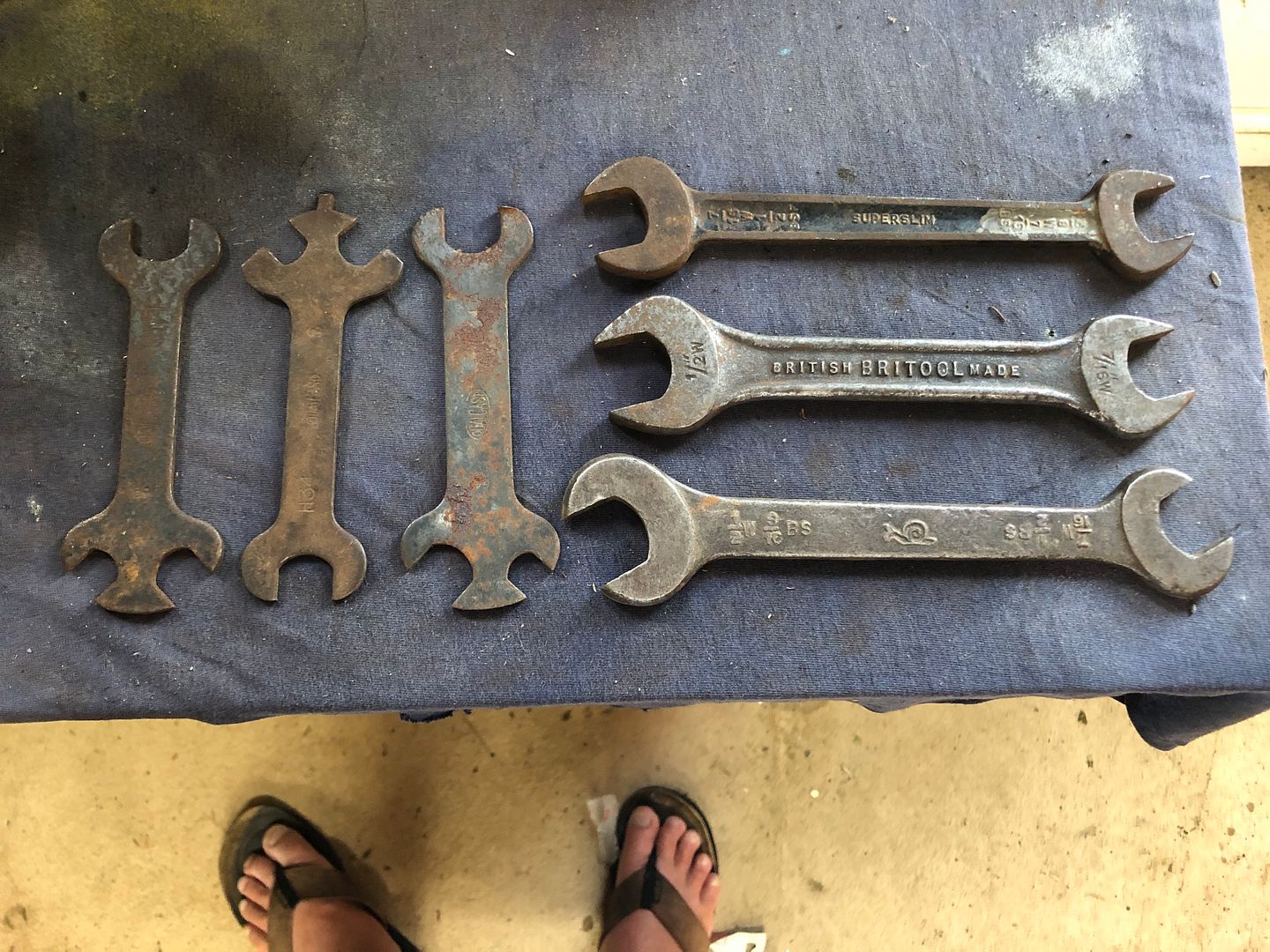 Paint.
Nuts, bolts, weld.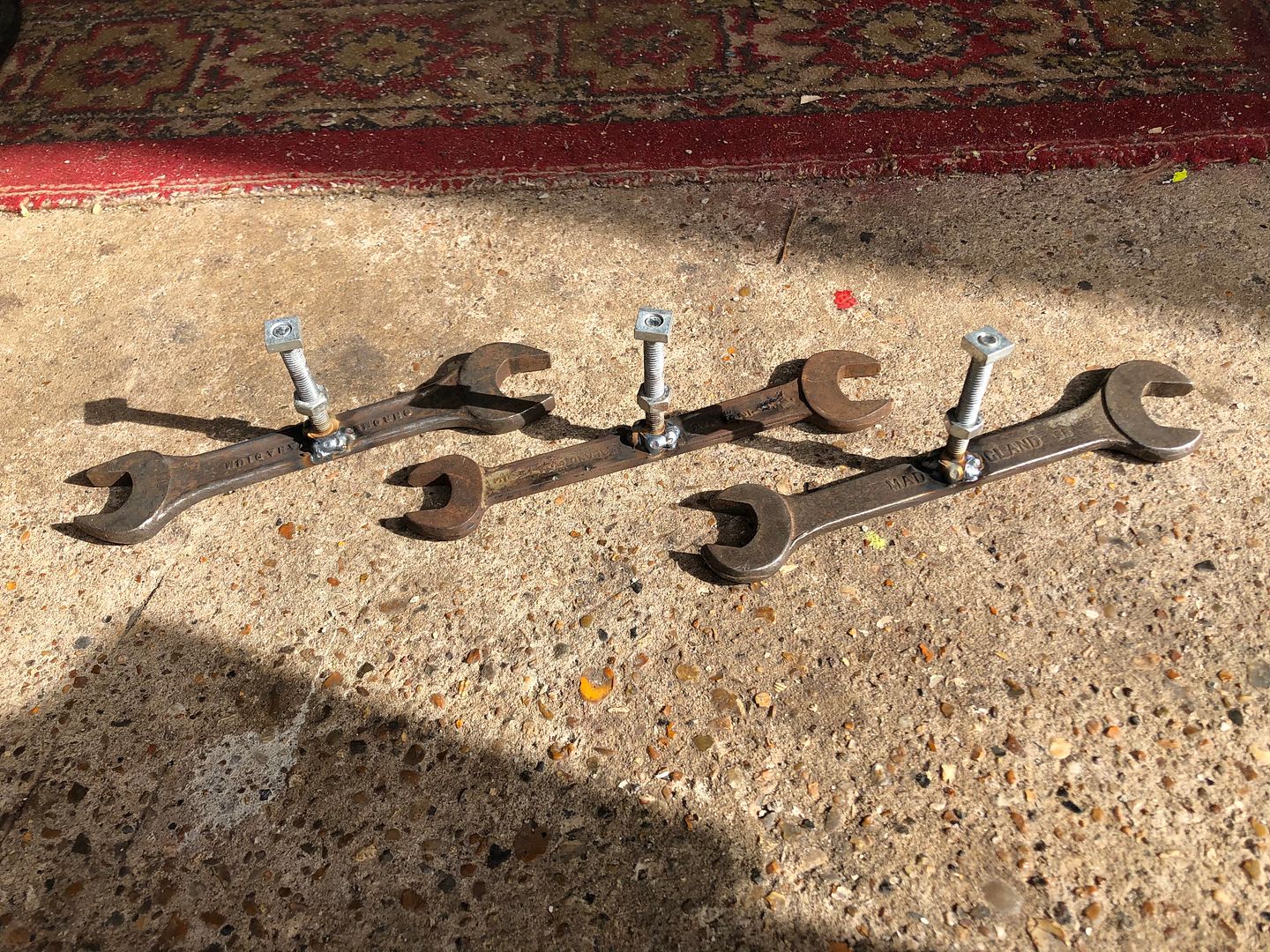 Fitted.....
Swivel locks, handles.
And poo.....
Swivels fitted too close to the edge, no entry.
Reset, fixed.
At last.
And then the weather turned, perfect timing.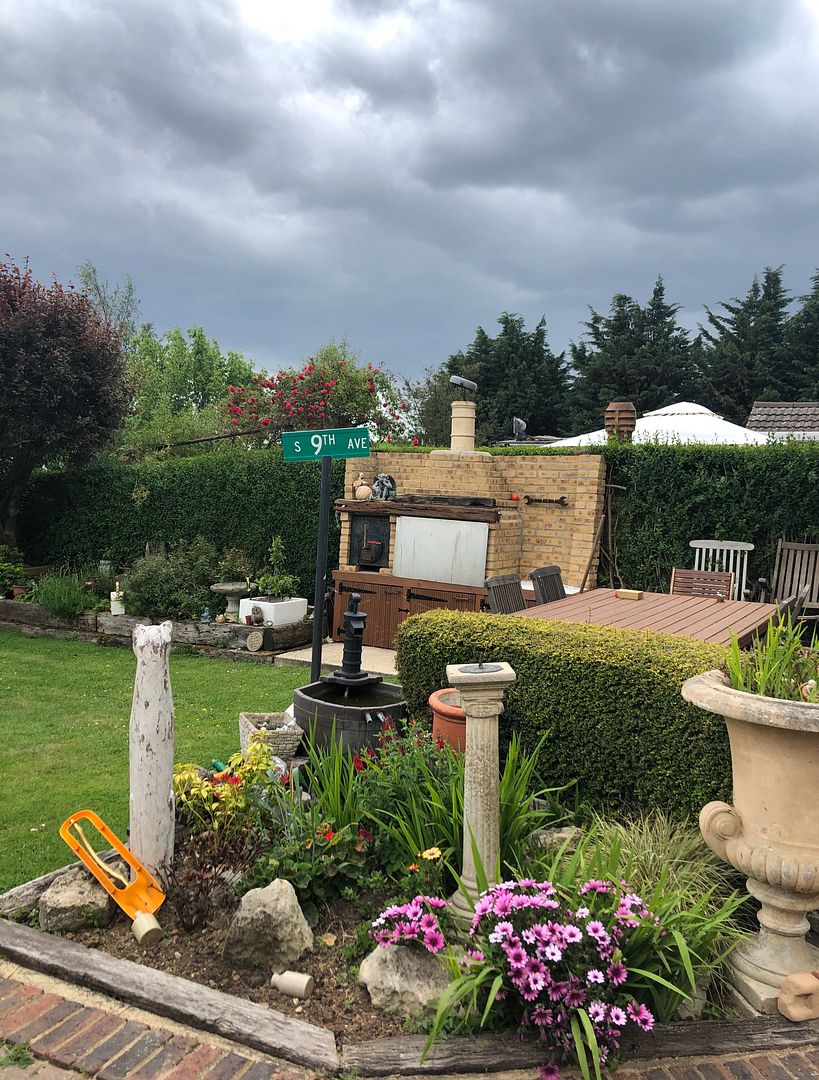 .