hi all here is my 1999 T reg vw lupo......
after selling my much loved Mk1 cabbi after having my hours cut at work
i went for something a lil newer
i wasn't gonna settle until i got THIS green one from edinburgh
about a week after buying it i took it to edition 2010
this wheels didn't float my boat
sold the wheels and got these monsters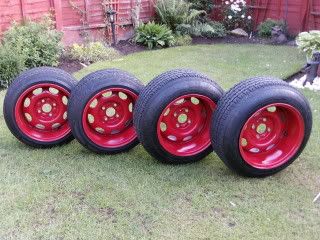 8 & 9J steels

a nice idea at the time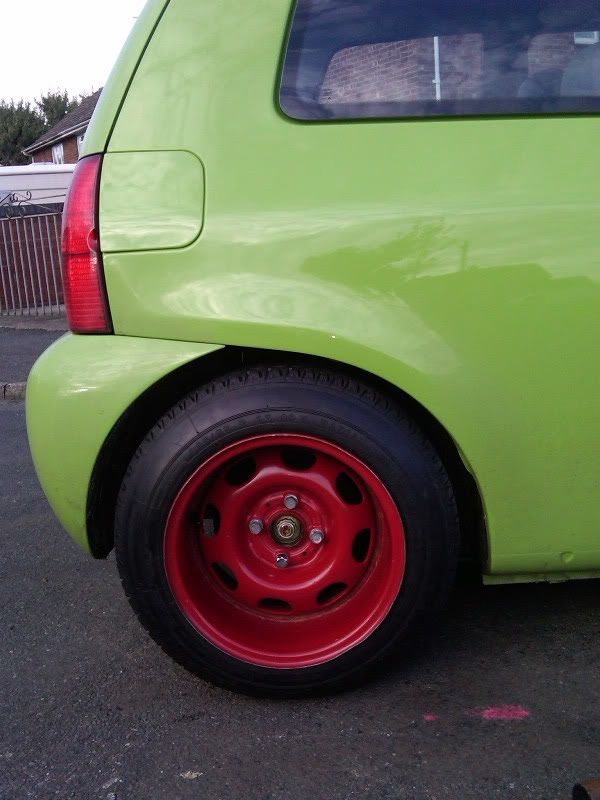 but after painting them and rolling around for a while i decided they looked curse word coz they were just to wide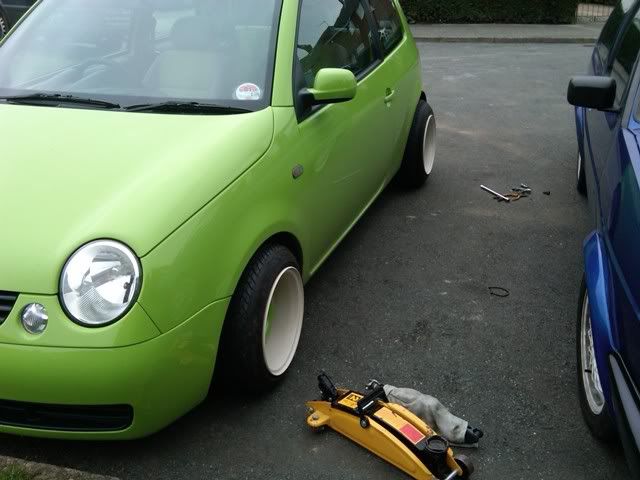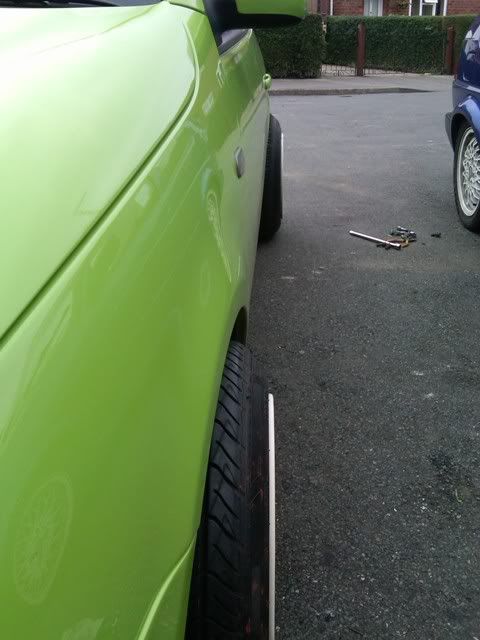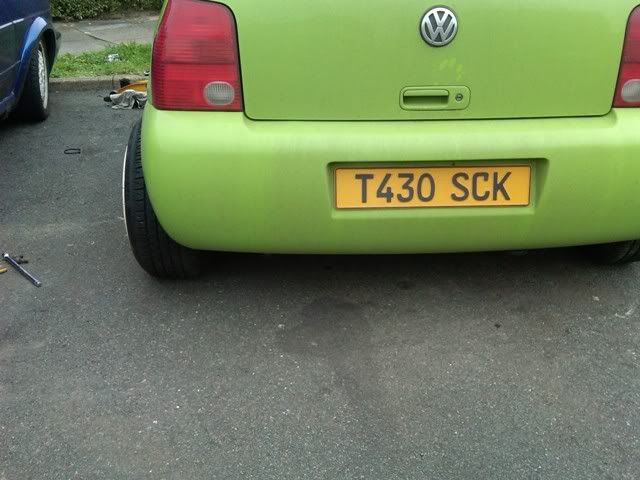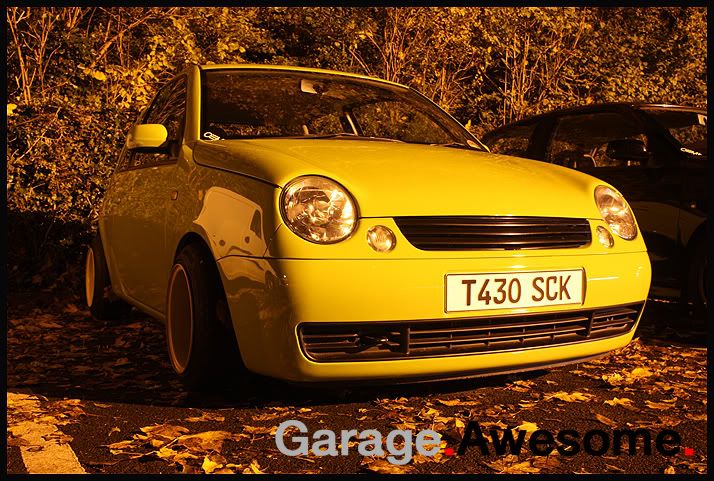 winter arrived and the crappy steels came out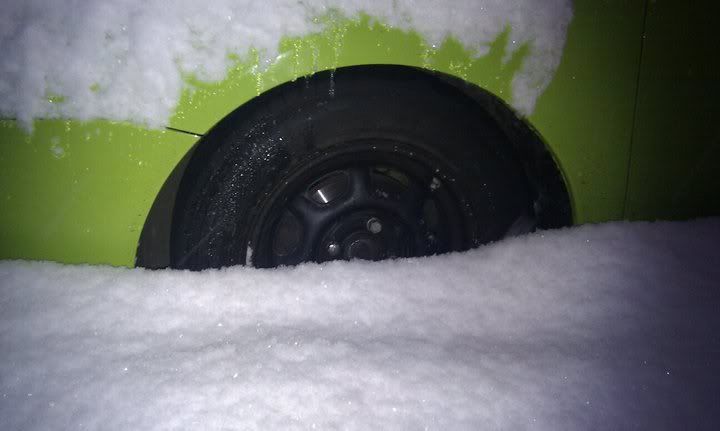 so while the monsters were up for sale i came across these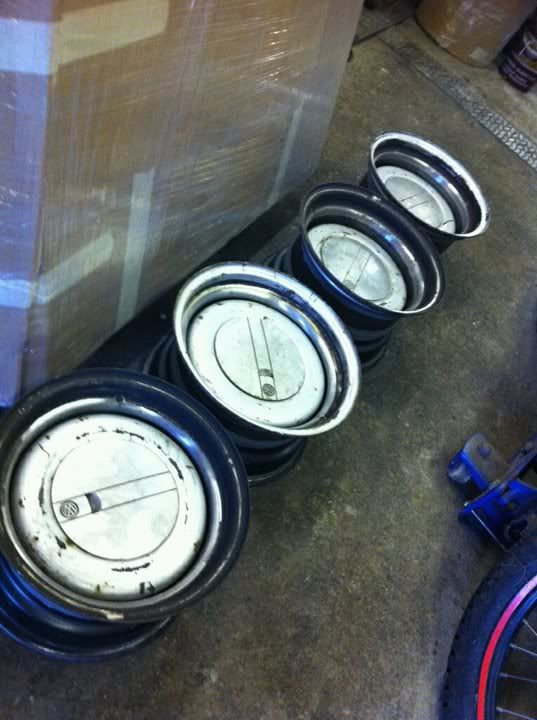 the word SOLD came to mind

after crimbo had been i started on her insides .......
from a standard crappy seat covering to a real seaside feel

i stared by ripping the old covers off and with a bit of sewing know how i ended up with this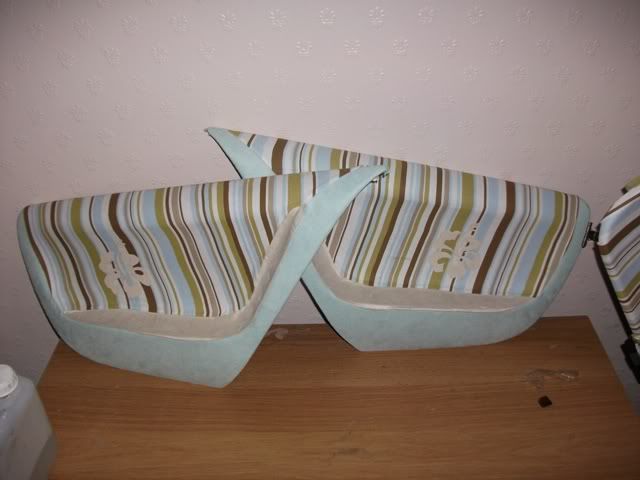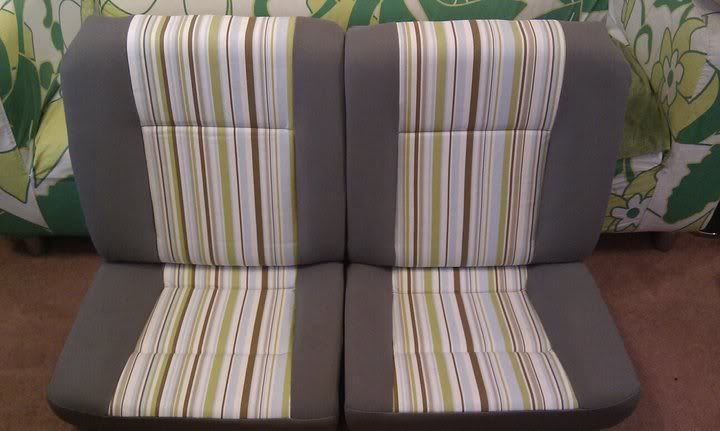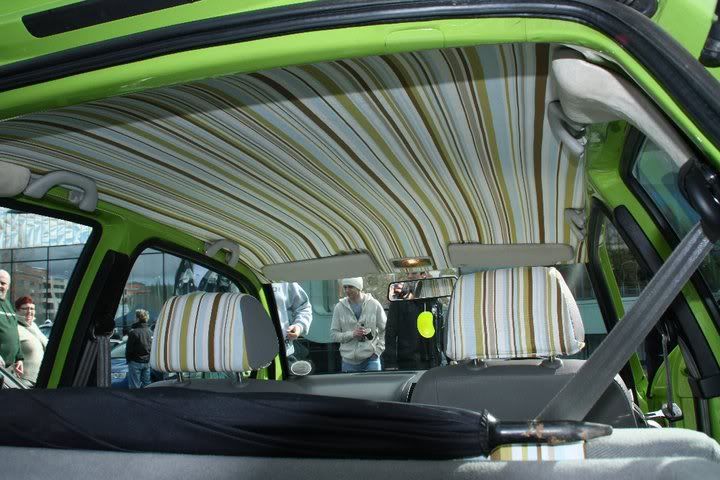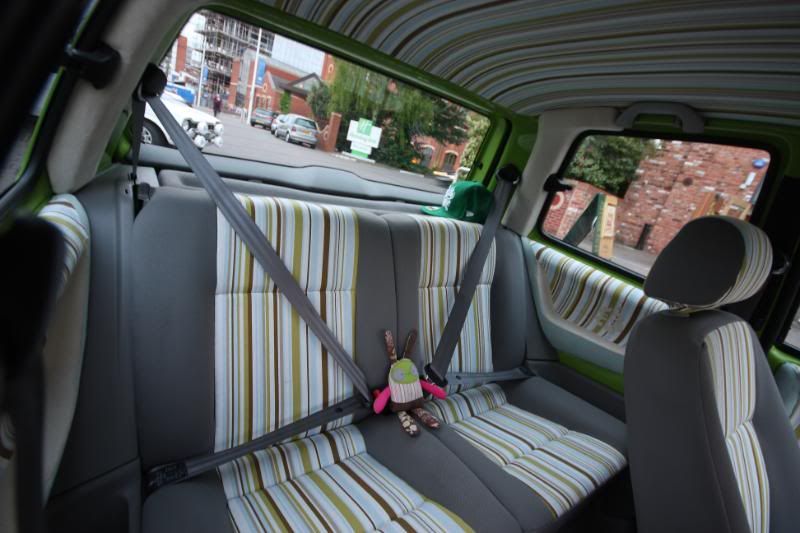 still lots to do but that's why she is a work in progress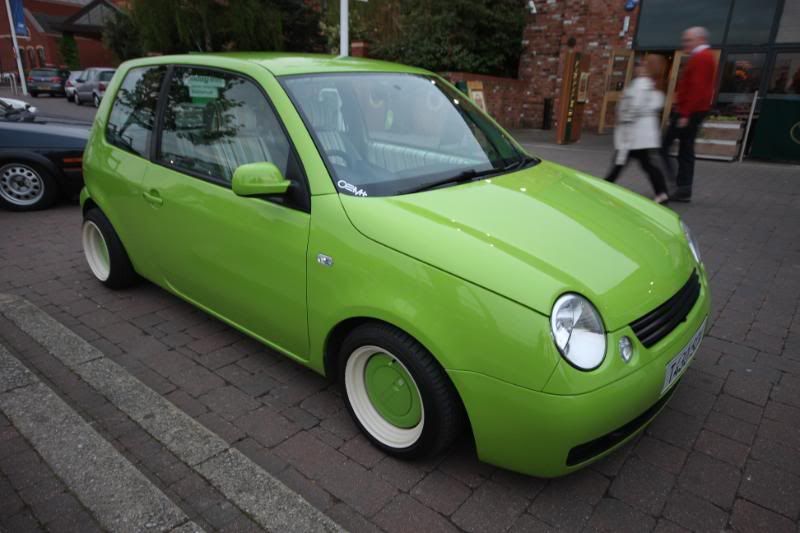 i have come to the conclusion that i can not spray ...... so i use my vinyl wrapping skills instead
my inner door handles looked gash so i wrapped them
from this
to this
and also did my badge
so they look pretty good
my friend Kris had some pics taken for a feature and the tog snapped a few of the Po so i fort id share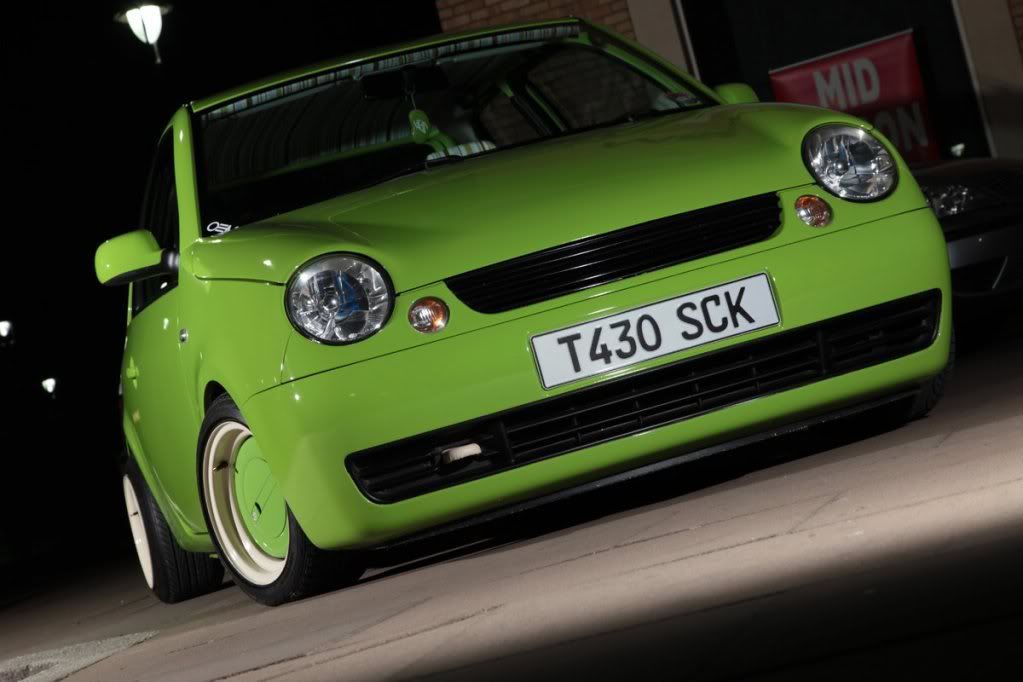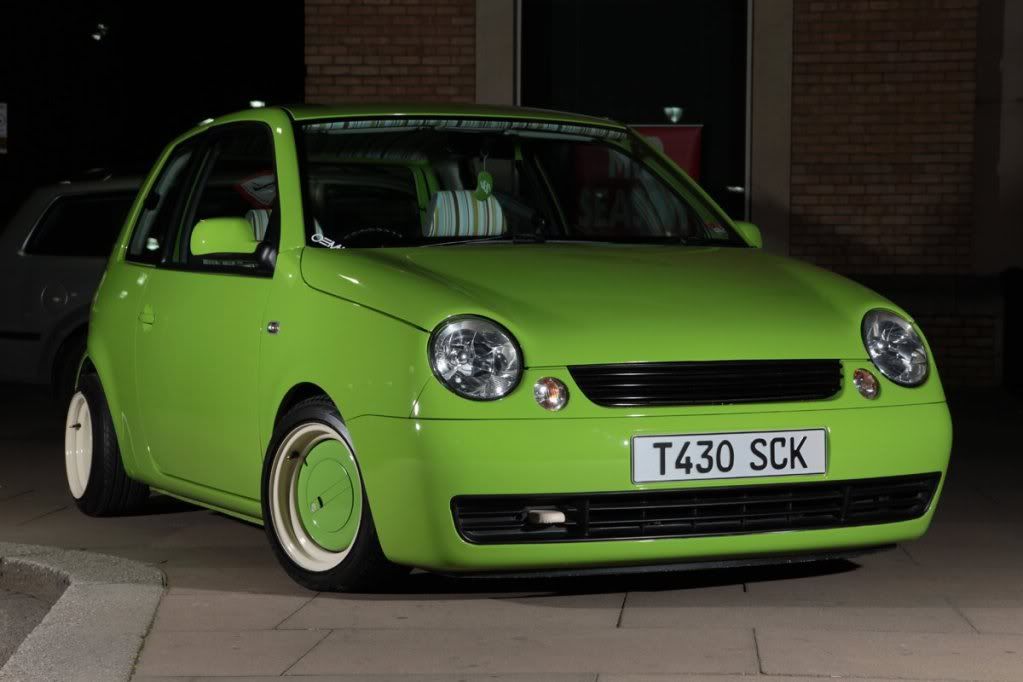 me and the po attended Modified Nationals and i was parked on the
DoDo Juice
trade stand which was nice as the car does have that dodo look about it
days leading up the car was detailed at
White Details
where Jim had about of body shop problems to sort out but when he was done she looked awesome
here is his video .....
PoPo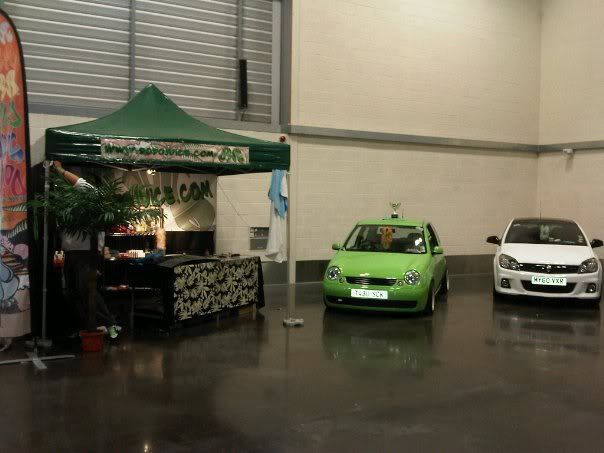 and i was unbelievably lucky to win most outstanding trade stand car as there were cars there that in my opinion were amazing !!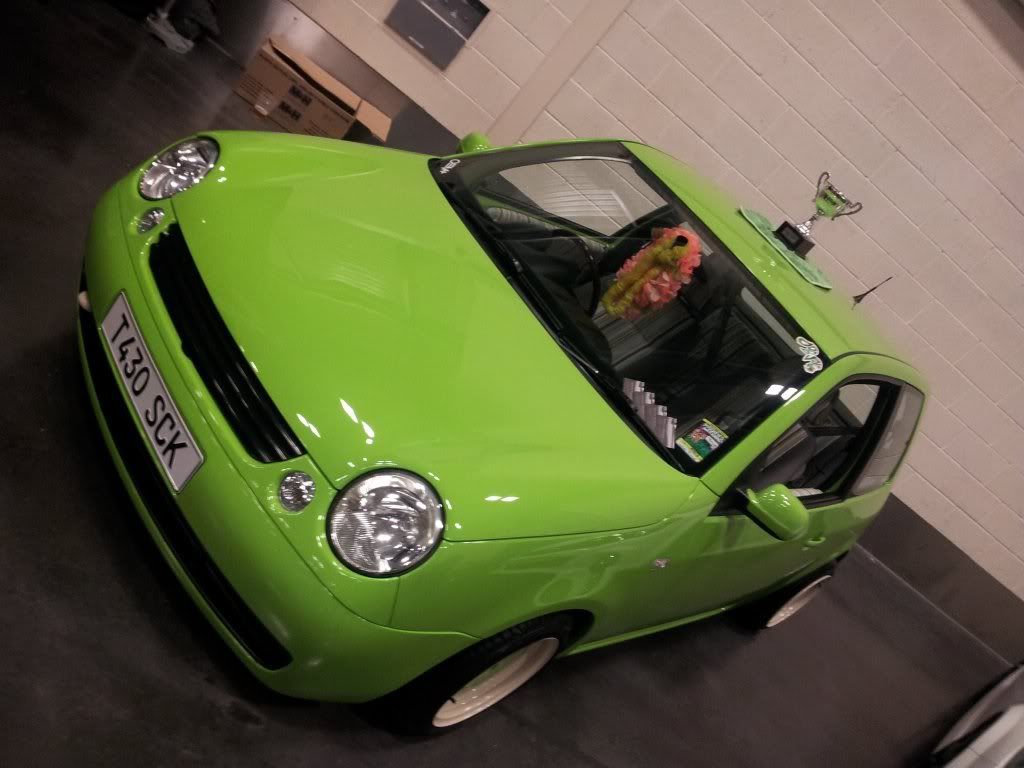 want to do summets with the dash area but because i cant decide iv left it until
some of my plans are done like i wanted a new steering wheel but as I'm after that retro new look i wanted a wooden wheel and i found one which i was happy about, i wanted a mazda mx5 wheel but i found a momo one instead but it does need a little attention.
only thing is there is no horn button but I'm thinking of buying one a re making the button in a domed resin encased one with a hibiscus flower inside.
also made some valve caps to make the car because i couldn't find any i liked
i want to re make a gear knob in resin to encase a flower inside but i still looking for a knob to mould off.
I'm having some bits milled at the mo like an oil cap cover and an expansion cap cover milled out of alloy with a hibiscus flower on the top and I'm gonna start more under the bonnet over the next few months .... and no doubt il think of more stuff to make and do ^_^