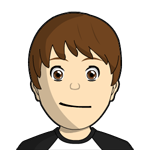 Sainsbury's are doing a half price toy sale just now! Own brand cars 37p, Hotwheels 55p and Hotwheels 5 packs for £2.87!
I got this lot for less than a tenner! :
Camaro, TR6, Bluebird, Fairlane, 53 Cadillac
Volkswagen pack with 3 beetles, a mk5 and a mk2 Golf
Bone shaker, custom van, hot Mini, Bronco and Lupo (it's got nice rims)
Moderns- Corvette ZR1, Ford GT LM, Hummer H2, Fire Tahoe, Fat new Mini
My fab four (got two if each so I can keep a mint set!). Been looking for these for ages!
Do i spy a treasure hunt in that lot? "Bone shaker" top of 3rd row, looks like it might be