Hi, this is a quick introduction to my car, its a Rover P5B.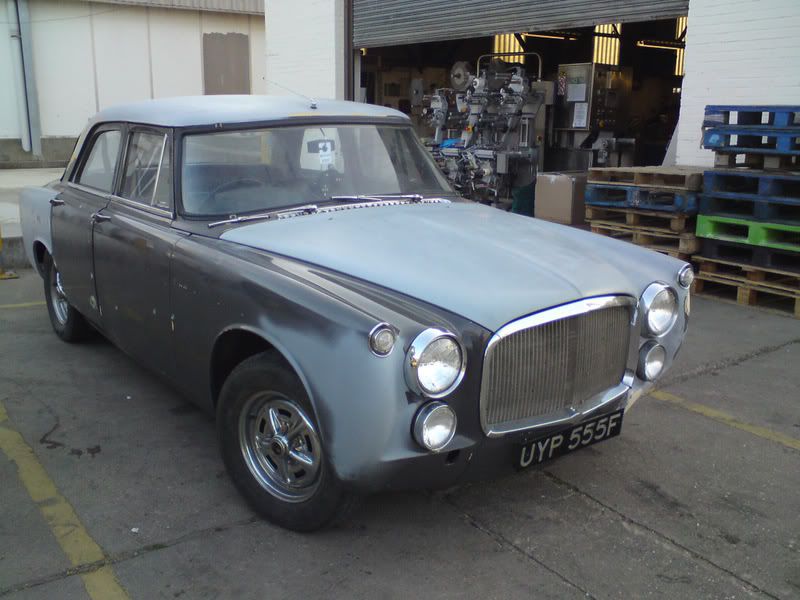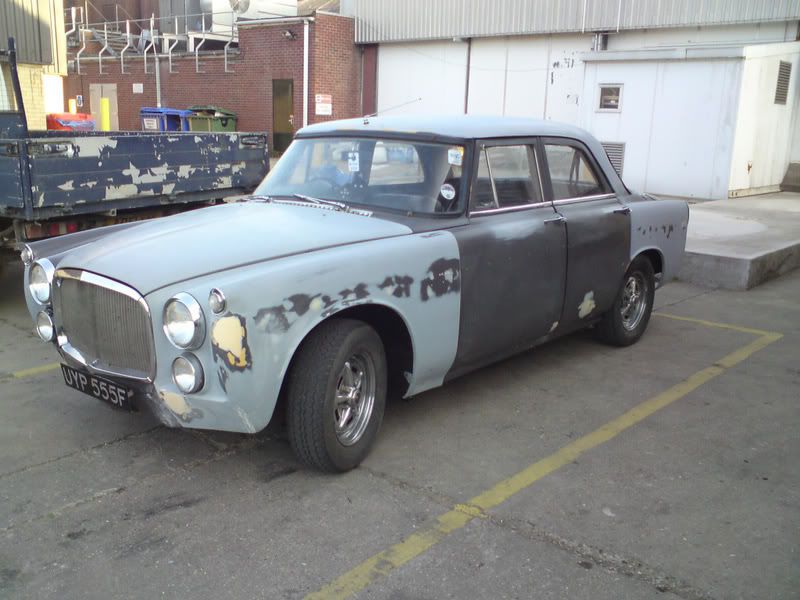 These pictures were taken just over a year ago when it still had its 3.5 ltr V8 in it.
The majority of the bodywork has been done with just a bit of tidying left to do.
This was the worst of the rust, I cant find the pictures of the repair so you will just have to use your imagination and see nice shiney steel panels in place.
I ran it for the summer and then decided to put a bigger engine in.
So out came the little 3.5,
and in its place went a 4 ltr 1uzfe from a lexus,