&nbsp
My old bed cover from when I was 5! My mrs wanted to throw it away and to be fair its a bit musty but I don't throw things away that easily as you know! Its been sat in my garage for some time and its going to be used as a dust sheet on here!
How could any man throw this away?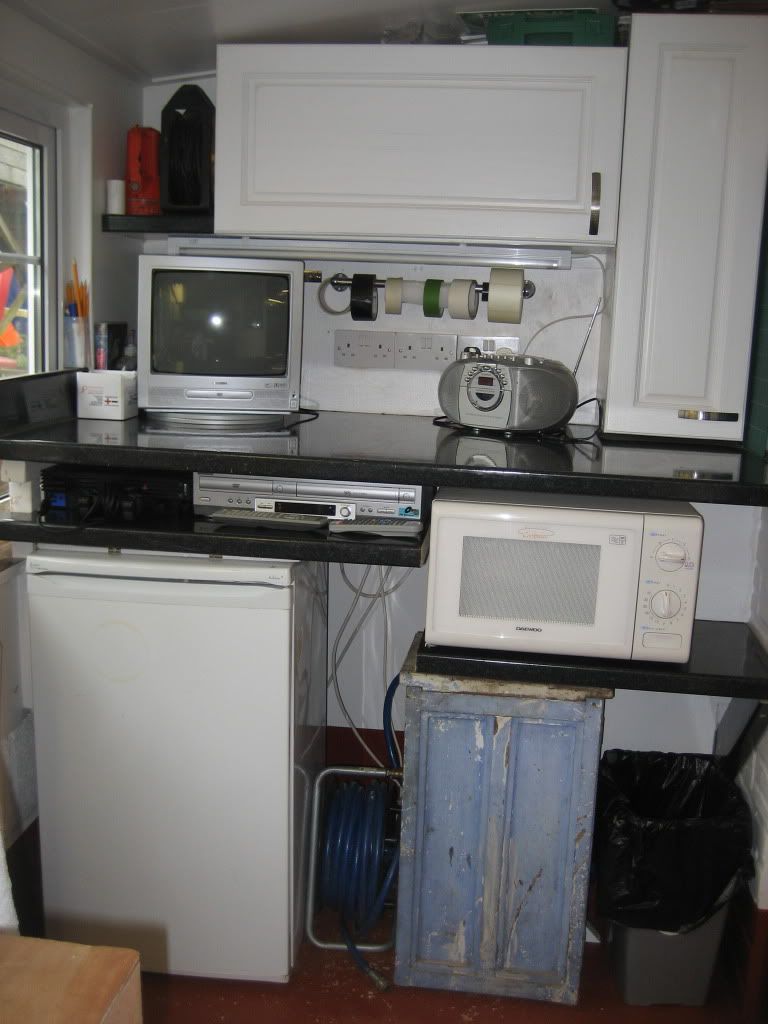 Upgraded the kitchen area, after a bit of chopping around the old blue cupboard that I found in Grandads garage fitts under the microwave, I'l paint it later no doubt! And I finally fiited a new shelf under the worktop for the PS2 and video, freeing up valuable worktop space, hiding loads of cables too!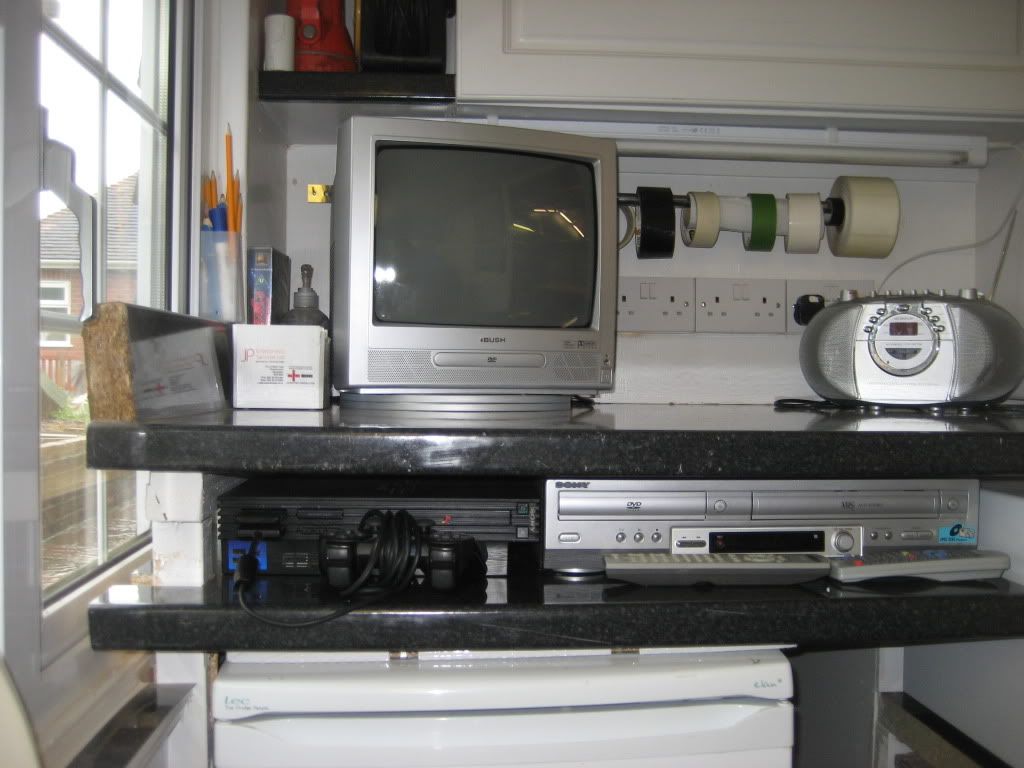 I know a Ps2 in your garage is a bit weird but it was sat in the attic doing nothing! The worktop was the last big piece kicking about so I'm glad thats out of the way! Ive tried to get as much of the chopping and sawing done before I get the next car in which should be next week. Then I'l start on the metal cabinets getting them all painted up.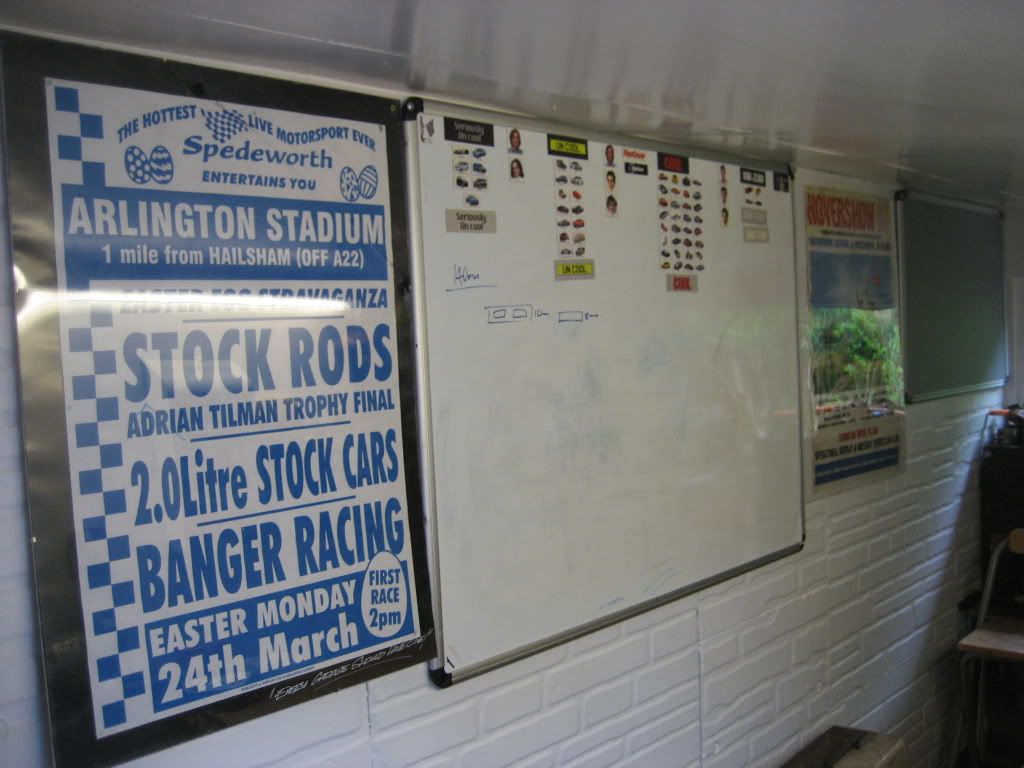 I filled this wall up in go! The big white board I found errrrr kicking about somewhere.... it had a little bit of damage in the corner and they ordered a new one to replace it and left this wanting a new home in the corner of their office so I did my good deed for the day! The Hover picture I found in my grandads garage rolled up, I never knew it was in there until I cleared it out and thought it was pretty cool!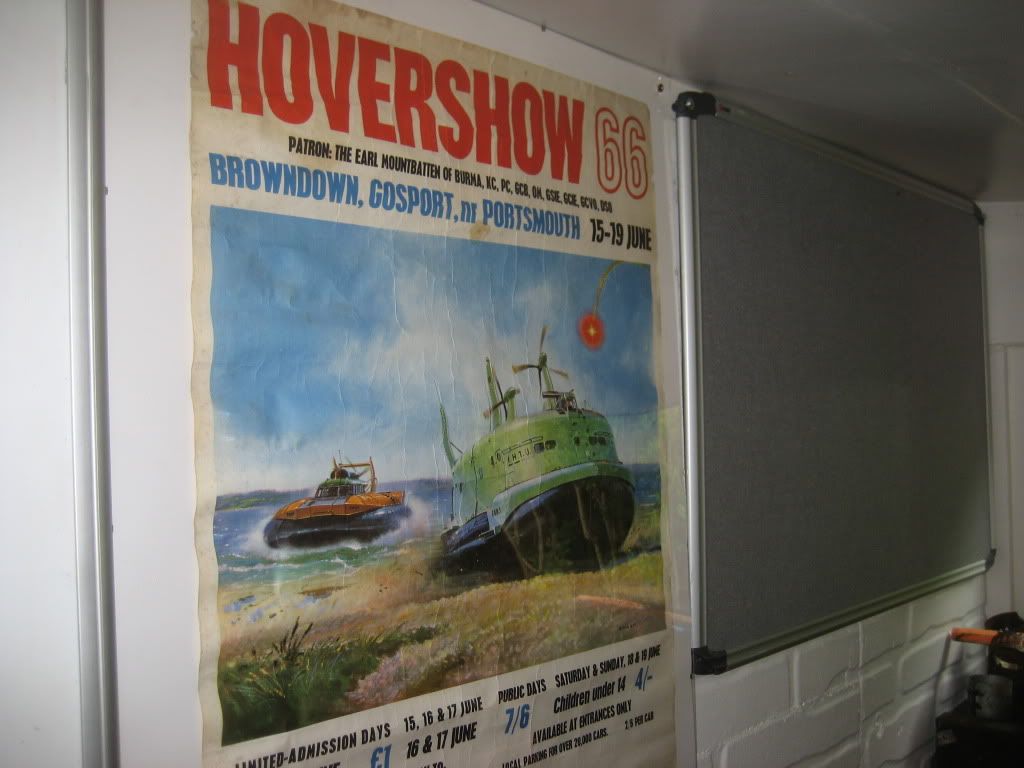 The pin board fills the last bit up, I cleared this from an old work site, agin its been moved about twnety times in the last ten years knowing i'l have a use for it somewhere soon!
The whiteboard being made of metal is also useful for magnets so up goes the Top gear cool wall!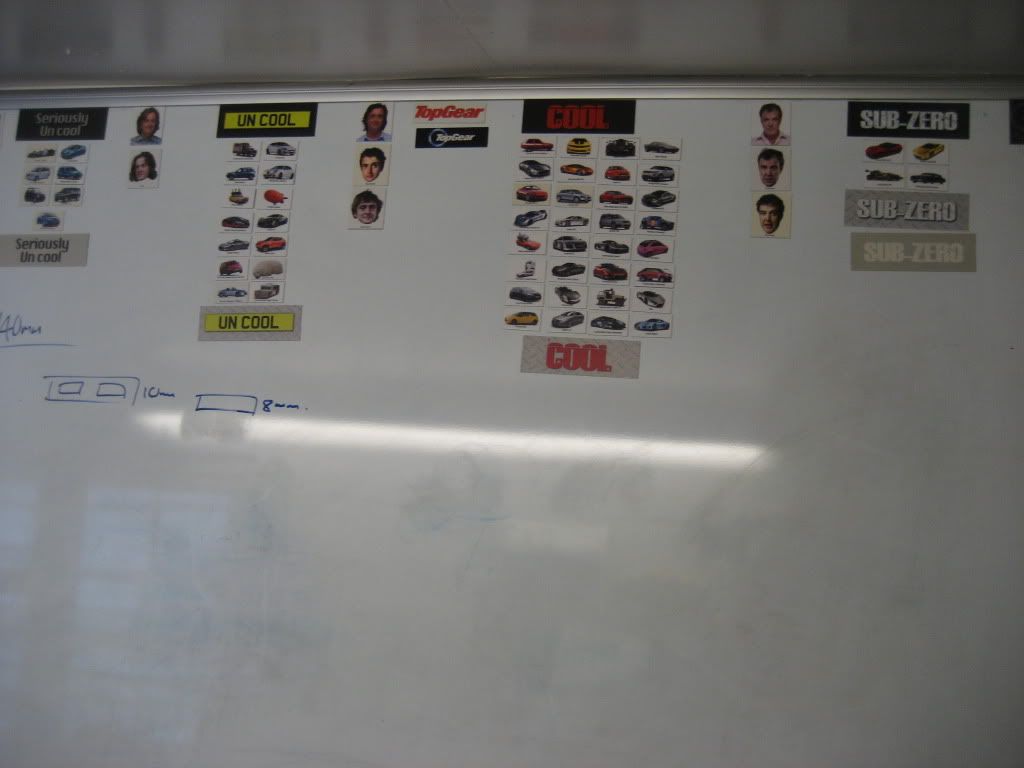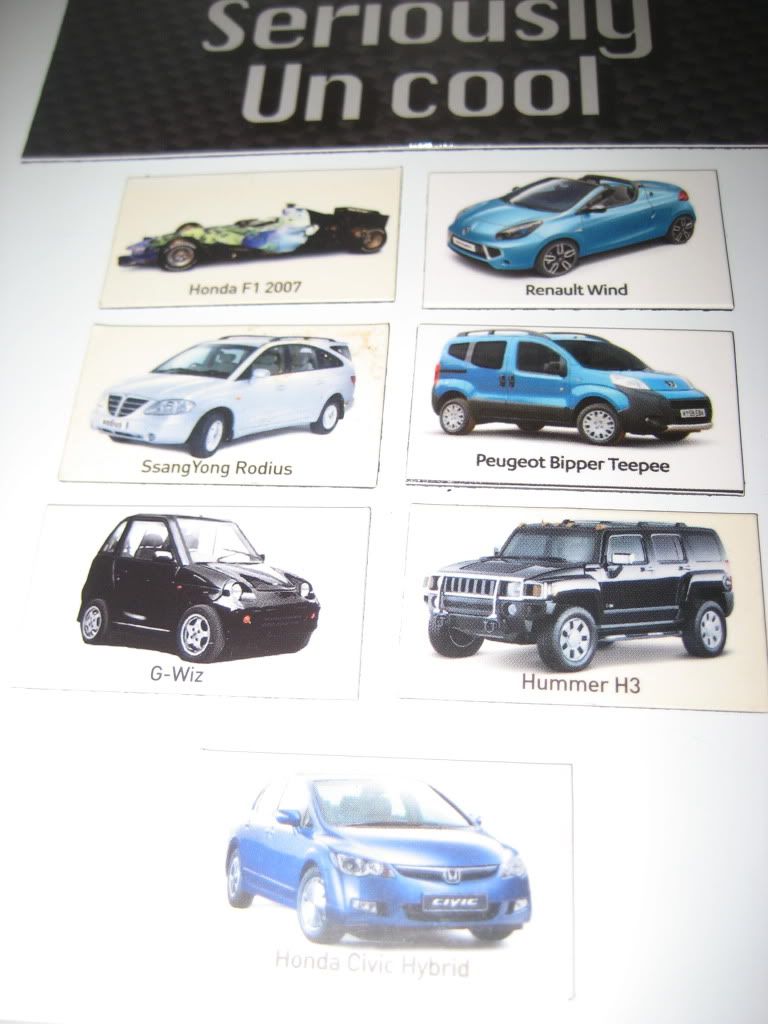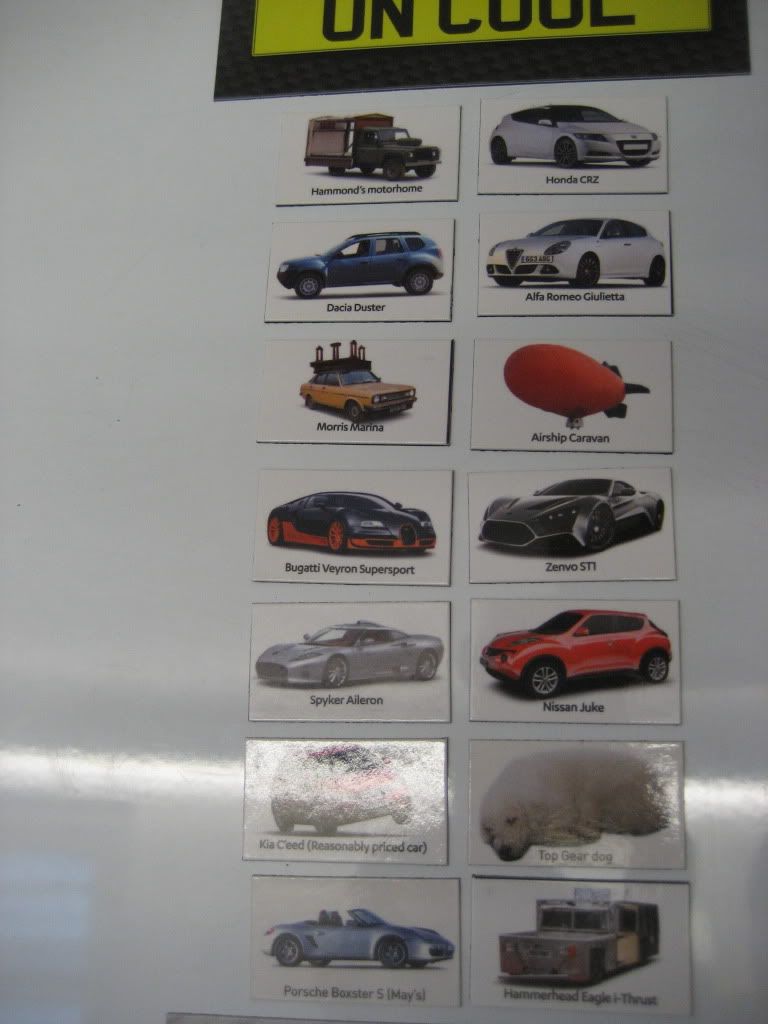 And that is about it for the minute!