Hi all, newbie, first post, blah blah blah.
I'd like to introduce you all to my Mk1 Marina Estate. Known (mostly) affectionately as Mud. Bit of a shed, but more solid than it looks- has had a lotta work done, perhaps not always to the best of standards but at least it's mostly metal. Few bits and pieces to sort structurally, but it's never gonna be very pretty.
Engine sounds rough as hell, burns oil like it's going out of fashion and the mains are grumbling away nicely but it pulls like a train and goes rather nicely so it's staying 'till it goes pop- hopefully it'll go for a while yet, 'till I can afford to insure a go faster version.
For now, the intention is to improve the handling- the rear shocks are shot, the front ones aren't great (well, it is a Marina)- with a few upgrades, and of course make it a wee bit lower (not too much, I have the option of either speed bumps, a rough level crossing, or a 20 mile detour if I want to head South!). Would like to fit some wider wheels too. Currently running Spitfire steelies, 'cos a mate had a set going begging and the tyres were shot on the Marina ones. Fancy a set of retro alloys at some point, nothing too silly, or band the Spitfire rims.
Plans for the exterior include painting it one colour. Possibly desert sand, because I know someone who has a load left over after painting his WW2 Tank Transporter.
Plans for the interior include carpets. And lots of fluff, to hide the diahorrea brown vinyl and horribly cracked dashboard- the idea being I only wreck what's already mullered (most of it), and can replace with a nice Marina interior should I feel the need.
Anyone, enough witterings. Have a few awful photos while I wait for it to be dry enough and light enough for me to be arsed to take some better ones, or at least get SWMBO to, she's far better with a camera than I am.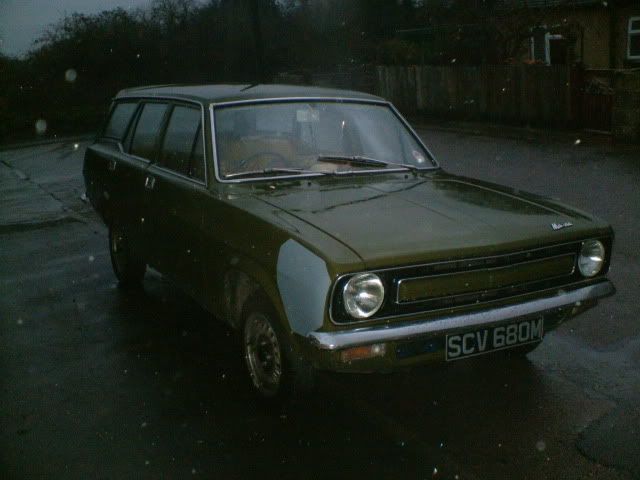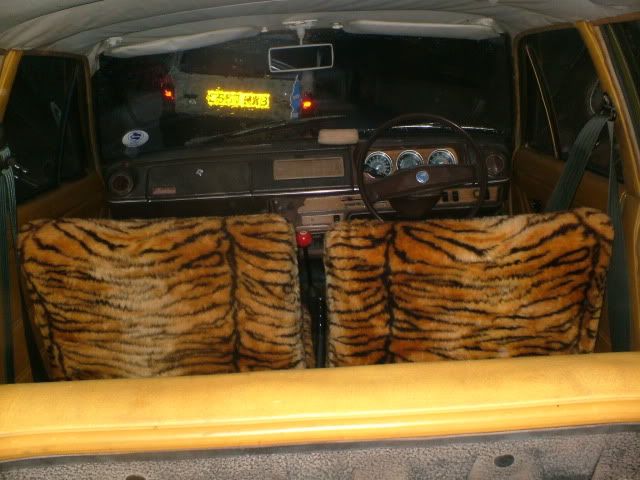 One from when the previous owner had it: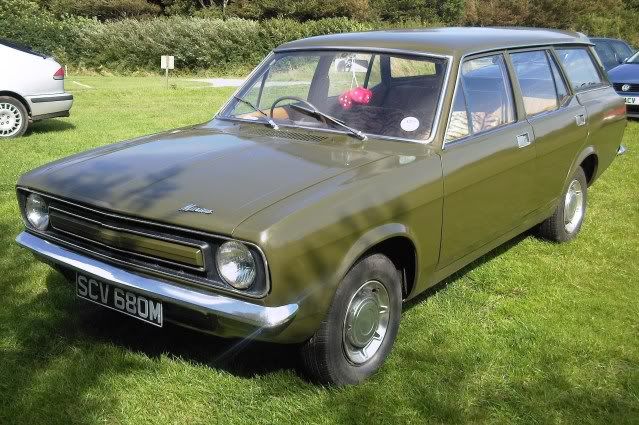 Daft thing is I actually sold this car early this year... then bought it back a few weeks ago when the folks I sold it to bought a Moggy Minor van instead! I like it far more than I should.
I've also got a 1962 Land Rover 88" 2.25 diesel, which I'm unfortunately considering selling- have recently moved house and so far my other half has paid for all the furnishings, I really do need to "do my bit". Will replace it with something 80's, slightly more sensible and hopefully slightly faster if I do...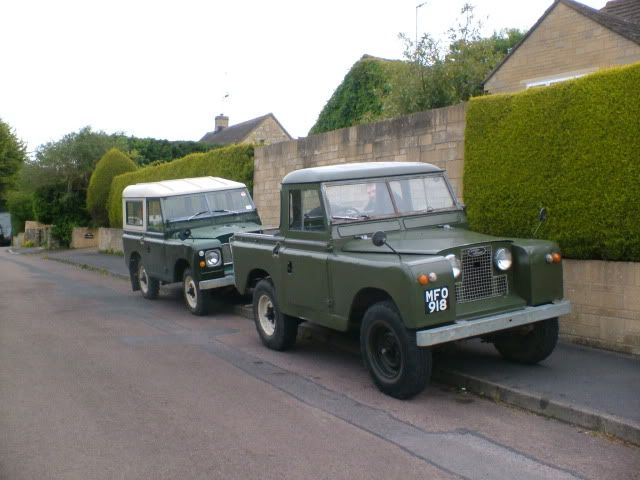 Note pimpin' deep dish steelies! Actually off an ex NI armoured Landy.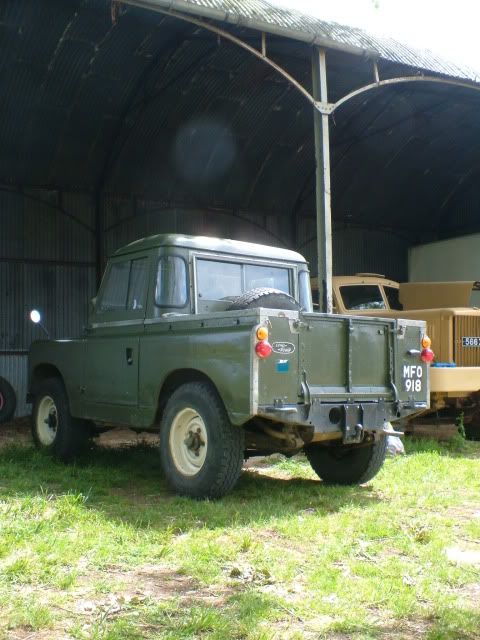 Oh, and a Honda XBR500 which I haven't got any photos of (it's not much of a looker anyway), and is tucked up at the back of the garage 'cos I'm one of them wimpy fair weather riders. Sounds nice (500cc single ;D ) and suits my lazy riding style. That one might get modified a bit at some point, cafe racer perhaps, but not in any great rush.
Hope to meet some of the Gloucestershire mob soon, I'm from Stonehouse by the way.