I am not sure if anyone is interested in this sort of thing.
If not, I will either delete the thread or just not add to it in future.
Having been made redundant in January after 14 years with the same company, I have realised that it could happen again.
So I had been thinking of stuff or jobs I could do that are fairly self sufficient and would pay the mortgage while I actually enjoyed what I was doing.
I love to work with my hands, enjoy woodwork and with the next teardrop build taking shape I thought it would be an option to start doing "Artistic Woodturning" as I have some tools and am happy to learn or make it up as I go along.
The type of work that people who know what they are doing in wood turning are turning out blows my mind, I also know that there are people who will pay for the time it takes to make stuff.
To this end I started my first little plate today.
Keep in mind I have not touched a lathe in around 20 years, so it was purely a test piece.
The pleasure was instantly back as I remember it was when we built the Grizz-Pod..... wood dust and the smell of oak being worked takes over the senses and made me grin madly inside my dust mask.
The bit of laminated oak offcut from a kitchen worktop was cut to shape and then screwed to the backing plate, after which I started to work the base, followed by the top and bowl.
When I was done I showed Nicola who promptly took it from me and plonked it in the lounge with a candle in it..... probably the most expensive candle holder we will ever have if you add the cost of the tools and shed together.
Clean workspace..... the last time you will see it like that.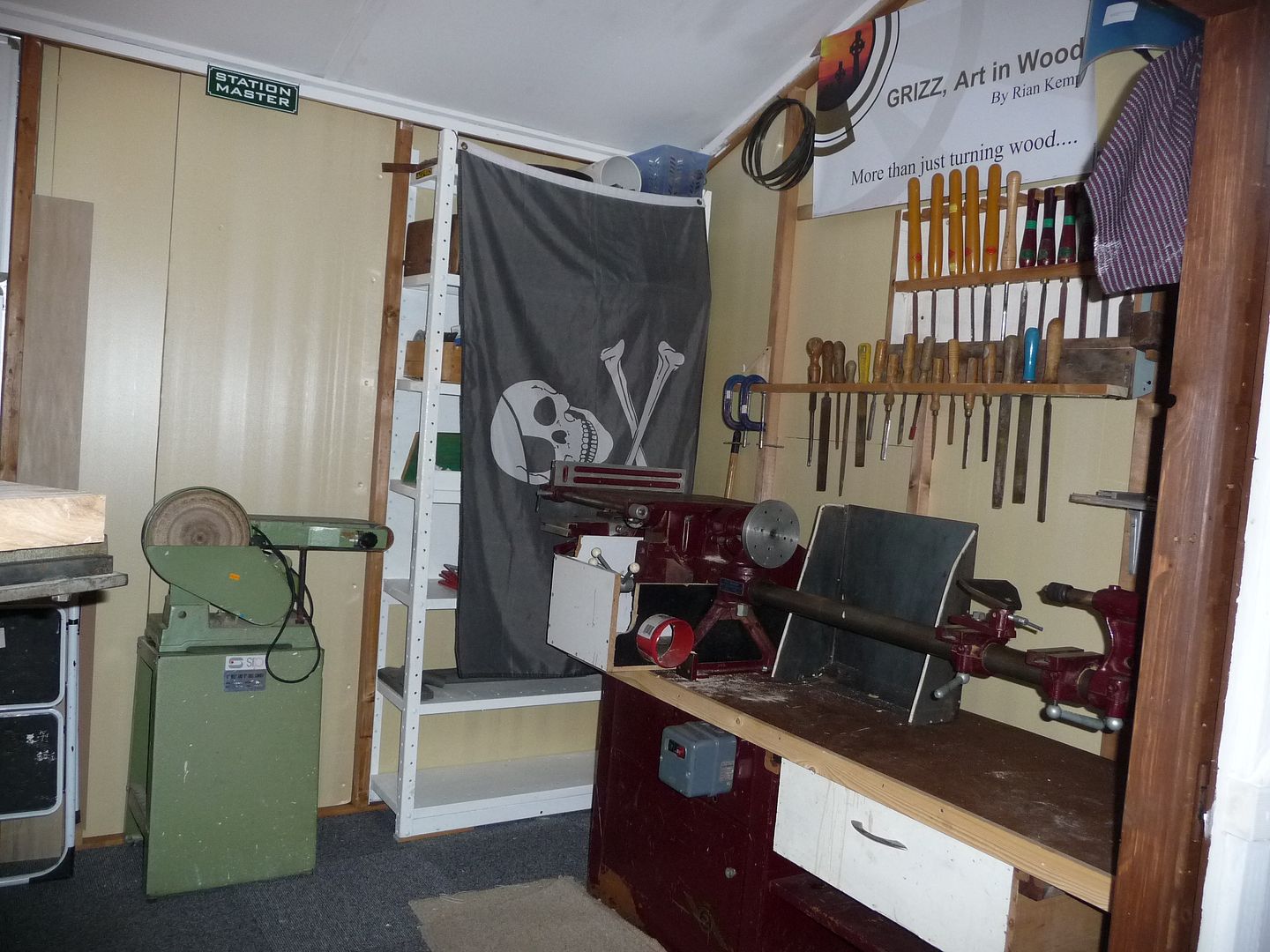 Offcut piece of oak kitchen top from Mickeys fire wood pile, not the best piece of wood to start with, but the challenge of oposing grains and a hard wood made for a perfect test piece.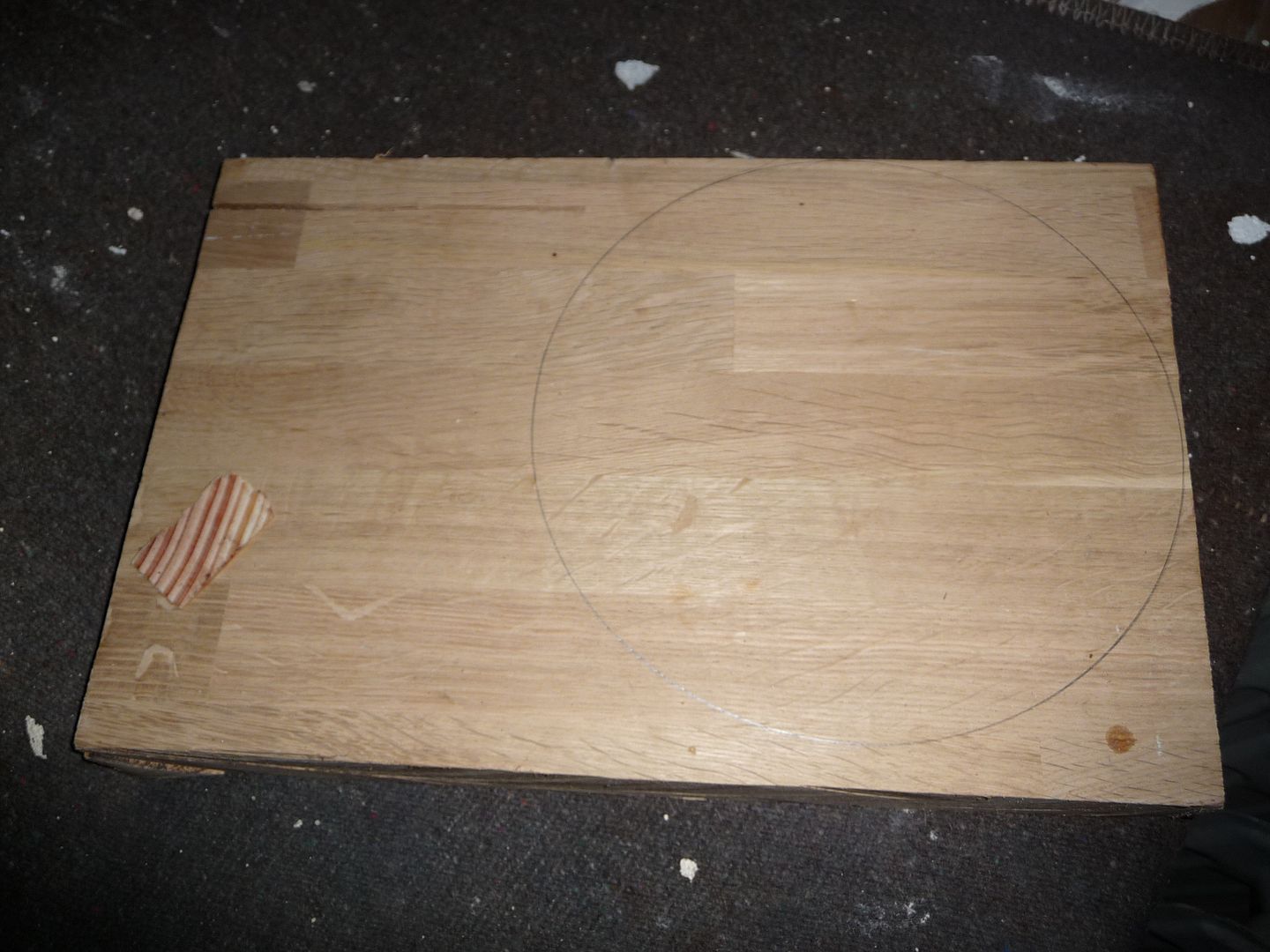 Cutting to shape, this bandsaw rocks !!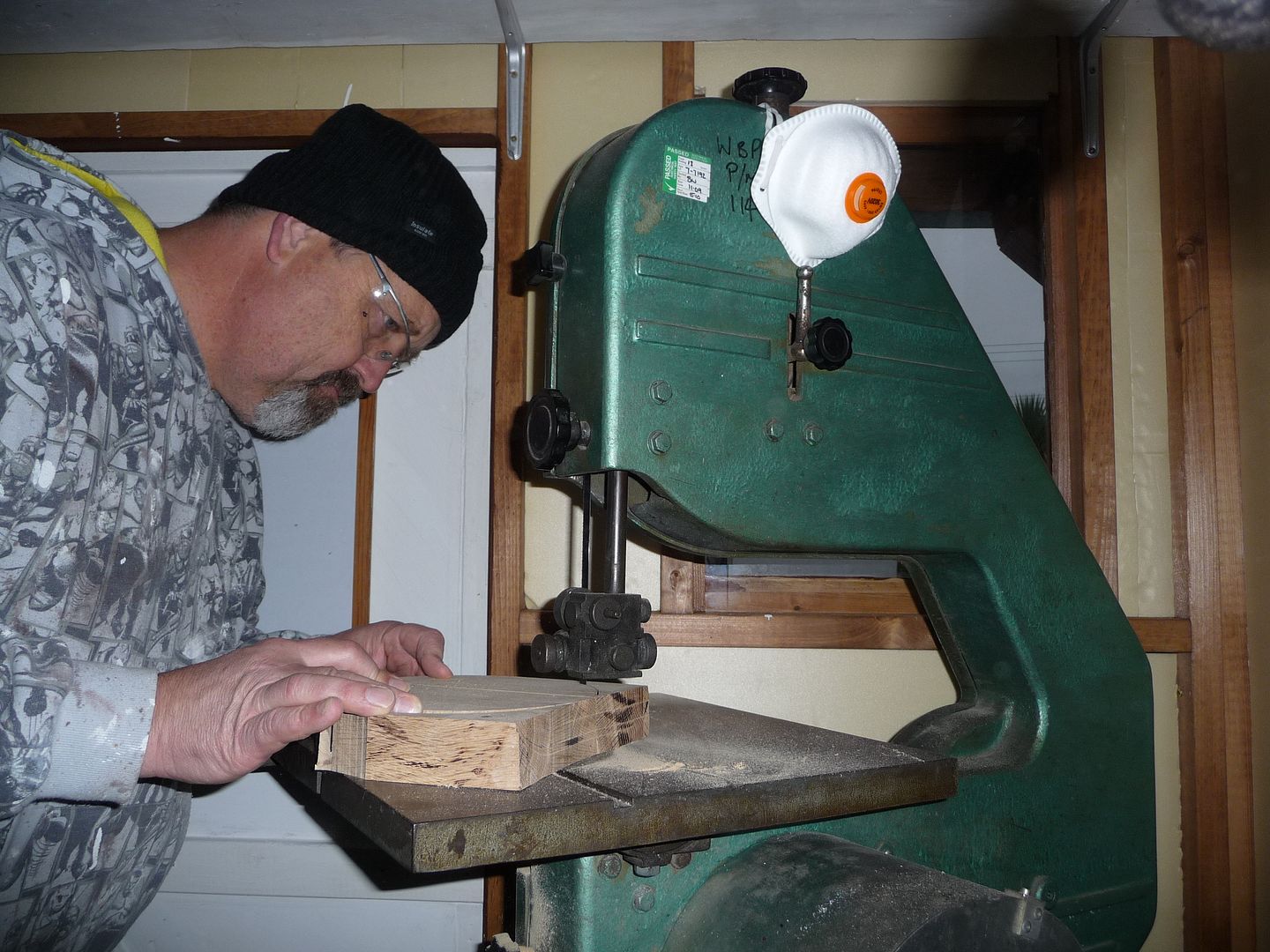 For once in my life you will see me adhering to Health & Safety for my own comfort... the dust and flying chips are a jolly pain in the backside.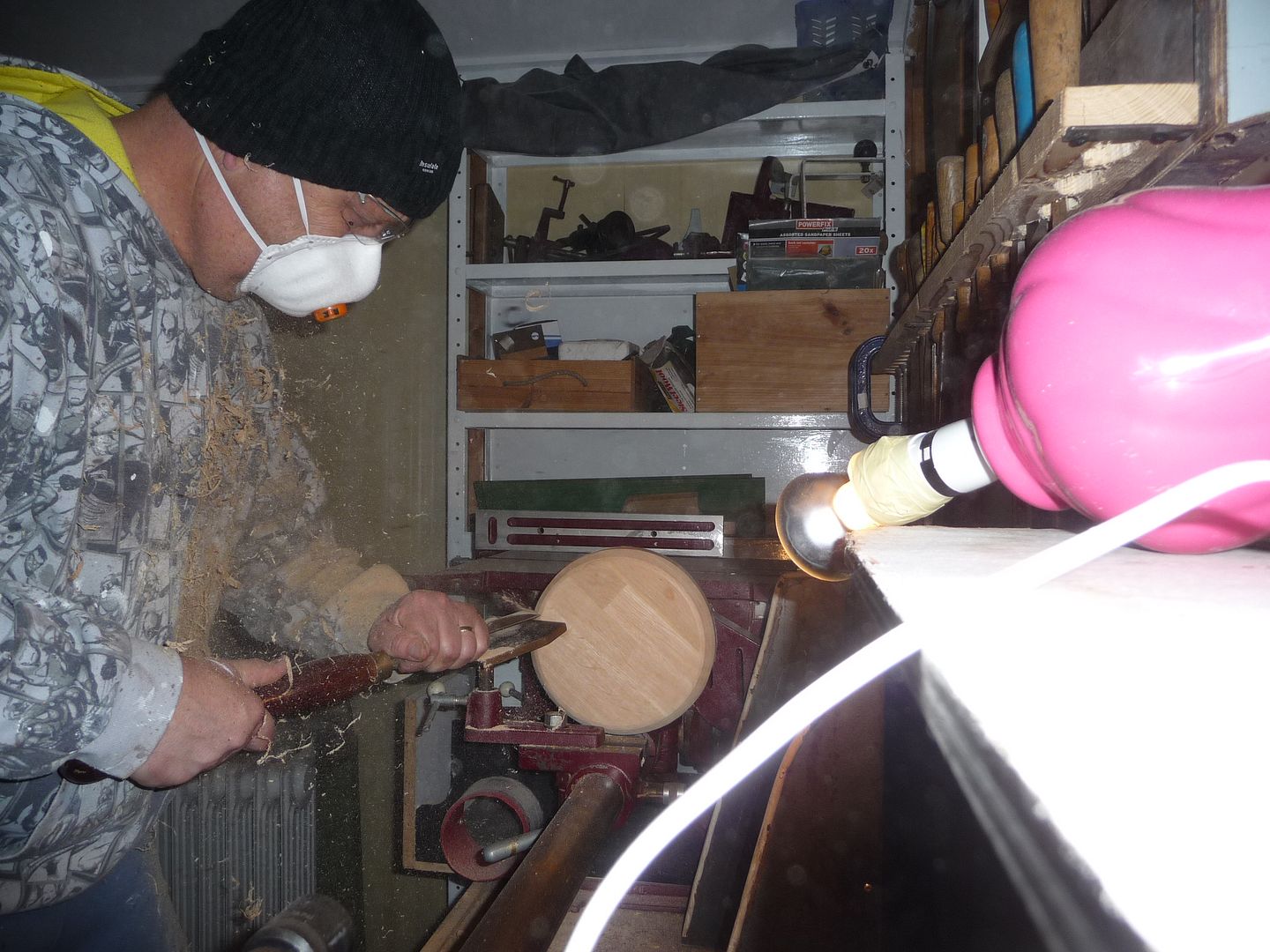 Getting there means getting dirty.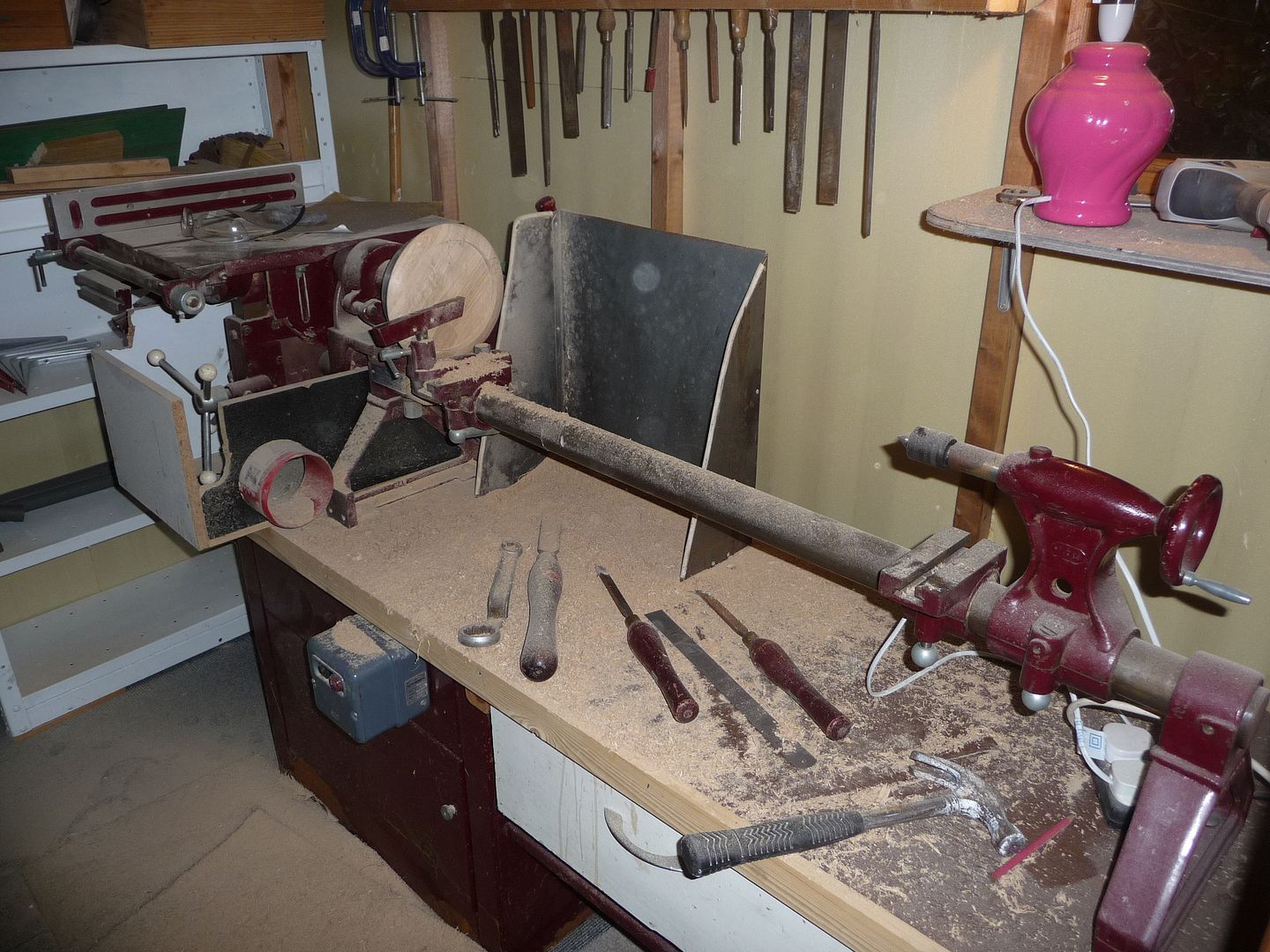 Up close....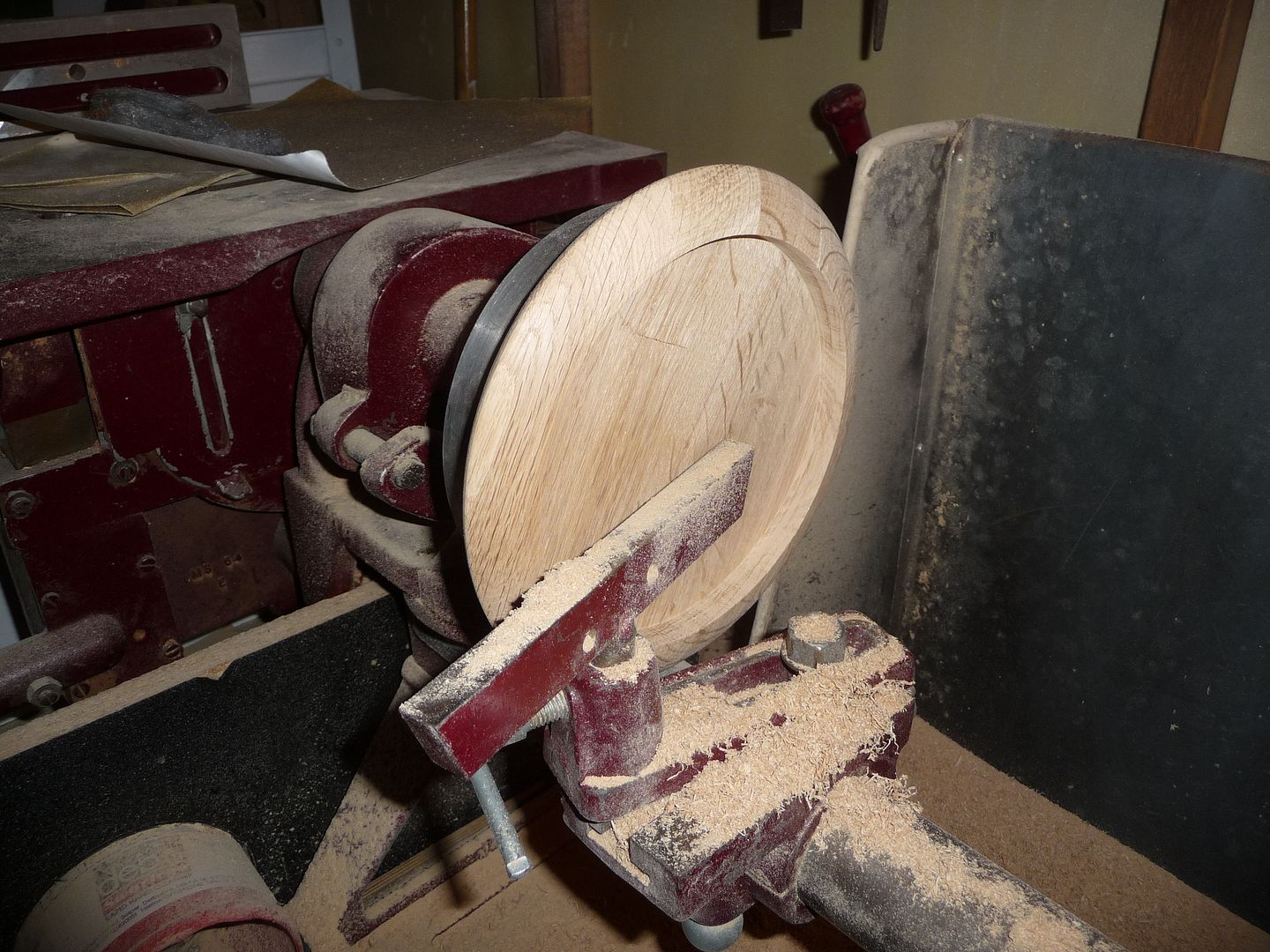 Not having bees wax at hand, I came to the house and asked Nicola to sacrifice one of her zillions of candles..... the wax is not easy to work with as it has hardeners etc in, but still brings the life out in the wood more than if I left it just natural.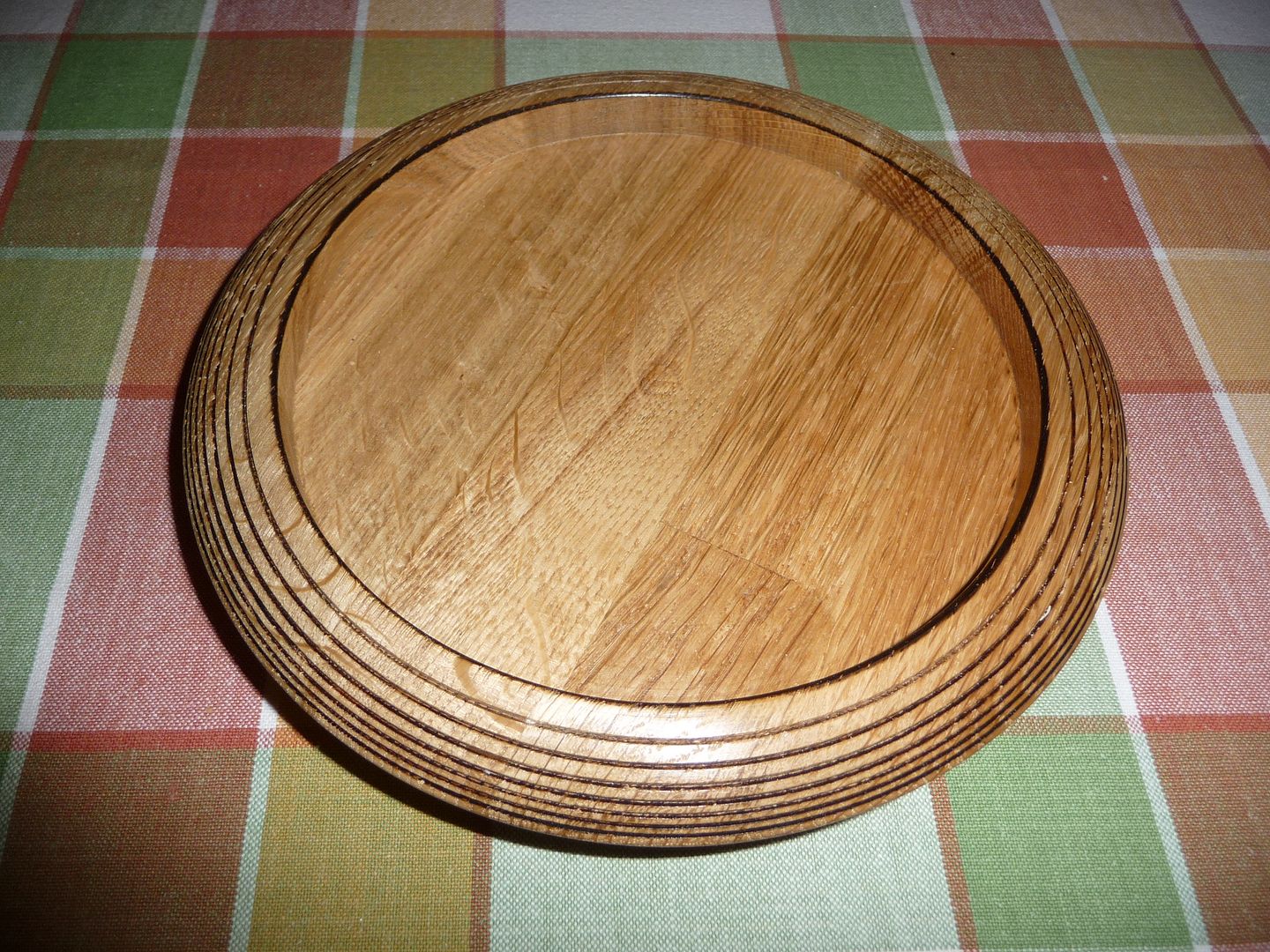 And of course in use once she had claimed it for herself.
Hopefully the future will see nicer and more refined pieces come from the shed, and more importantly, pieces I can sell to suplement my mortgage payments.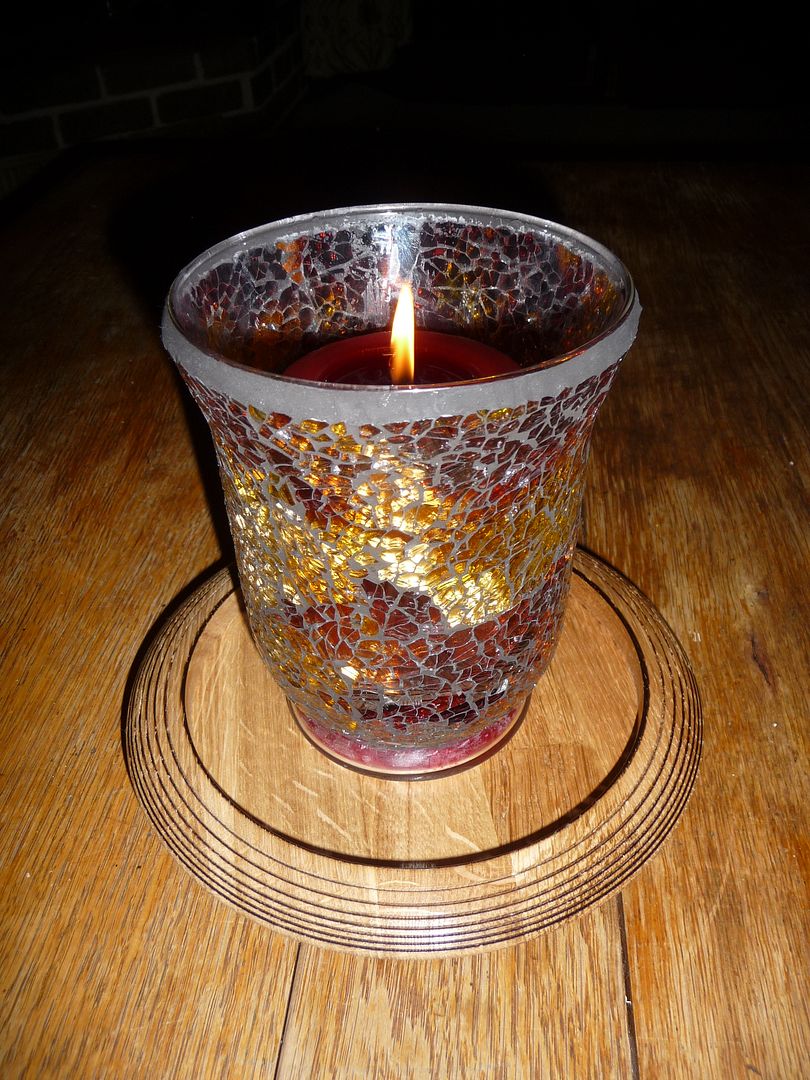 Comments welcome and advice accepted.
Also any tree surgeons in the Kent area, I will be looking for wood and intersting bits of trees. So please PM or post up if you have interesting stumps etc about.