I was planning on keeping this project a secret but times change and its taking me a while to do due to not getting alot of time to do it and starting to lose interest in it
which I don't want to do as I know the final product will be EPIC
this is strictly and on going project I have no deadline for this car as I have had it 2 years already and just havent had the time to crack on with it until recently

I will let the pictures do the talking and see if you can work out my plan....no doubt you will be able to

so heres all the pics I have upto where I have got to and how brian stands there is a story behind the name but I will save that for another day

so it was a complete car and then I stripped it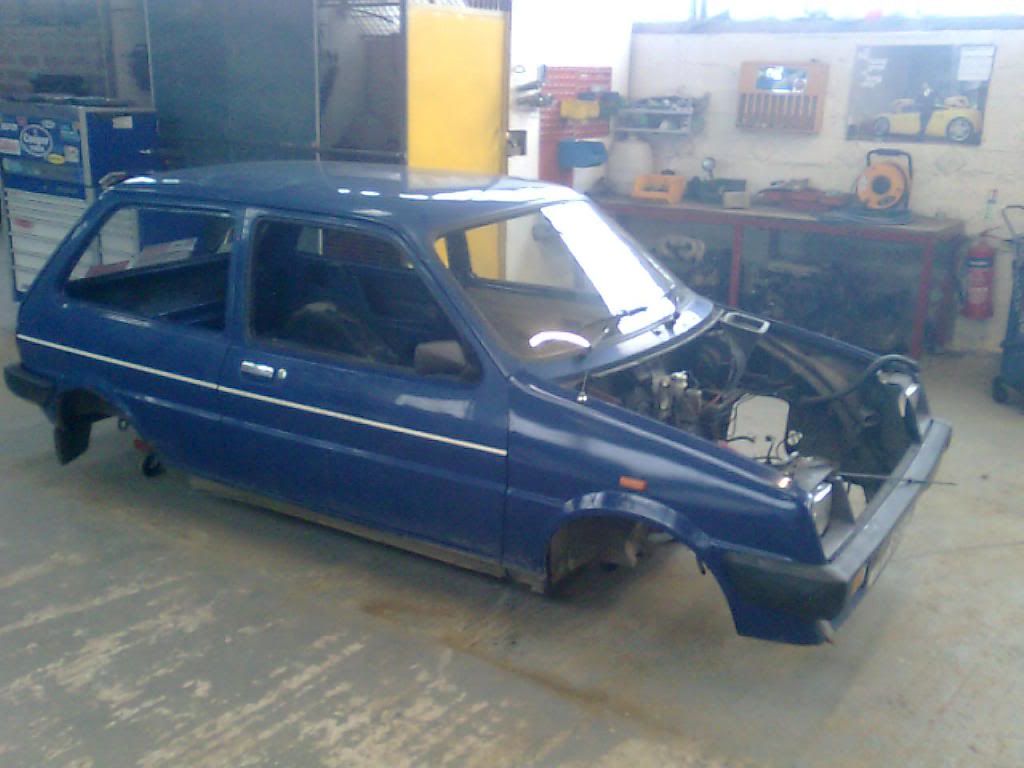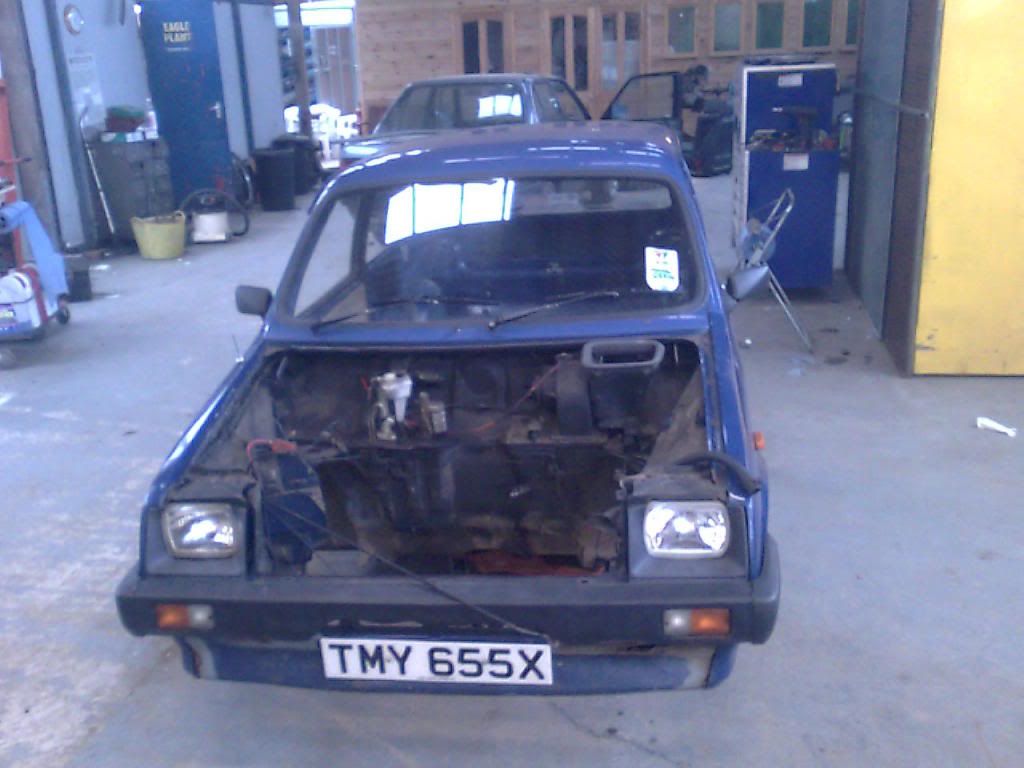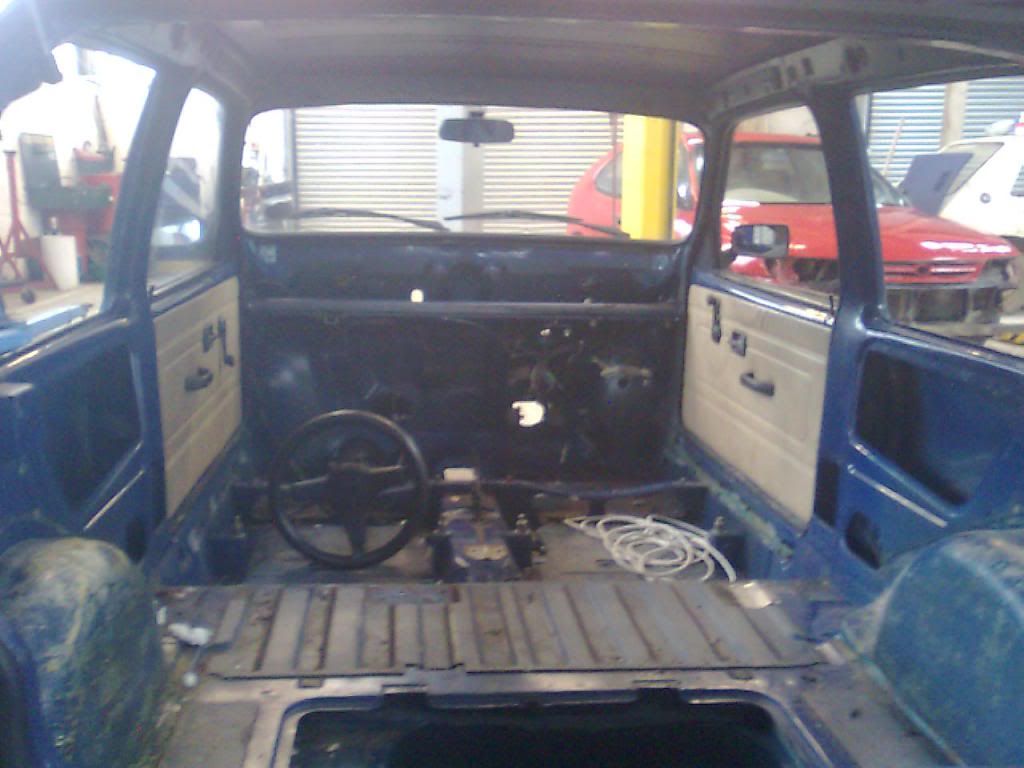 then I removed the doner engine from the subaru legacy

engine out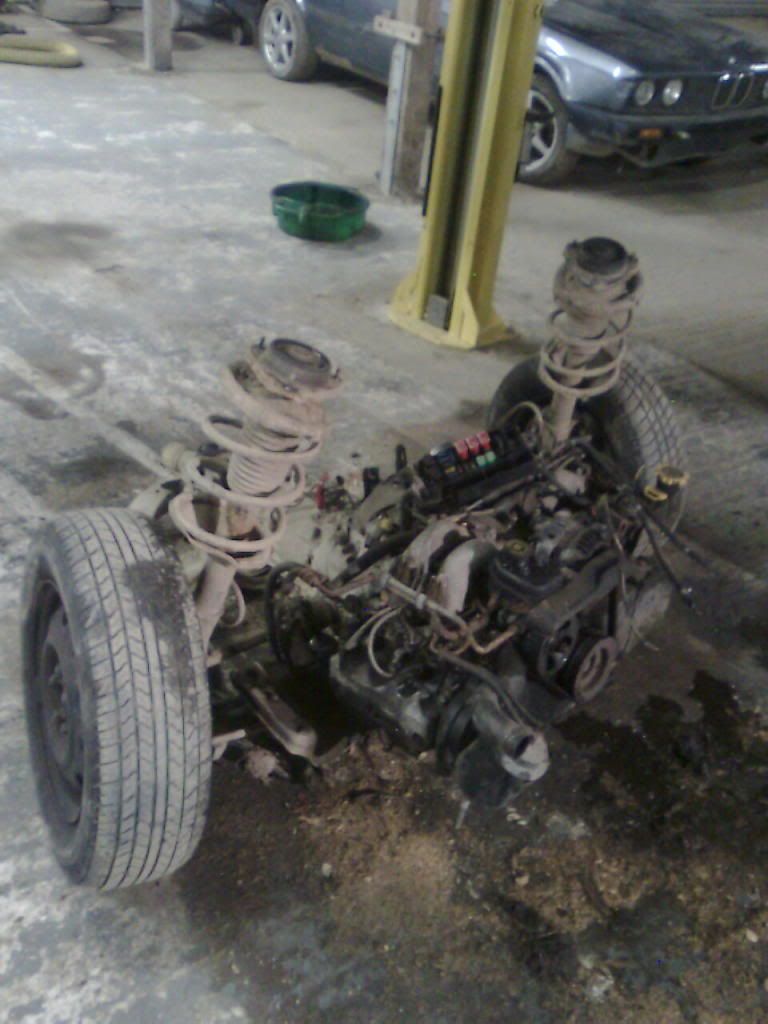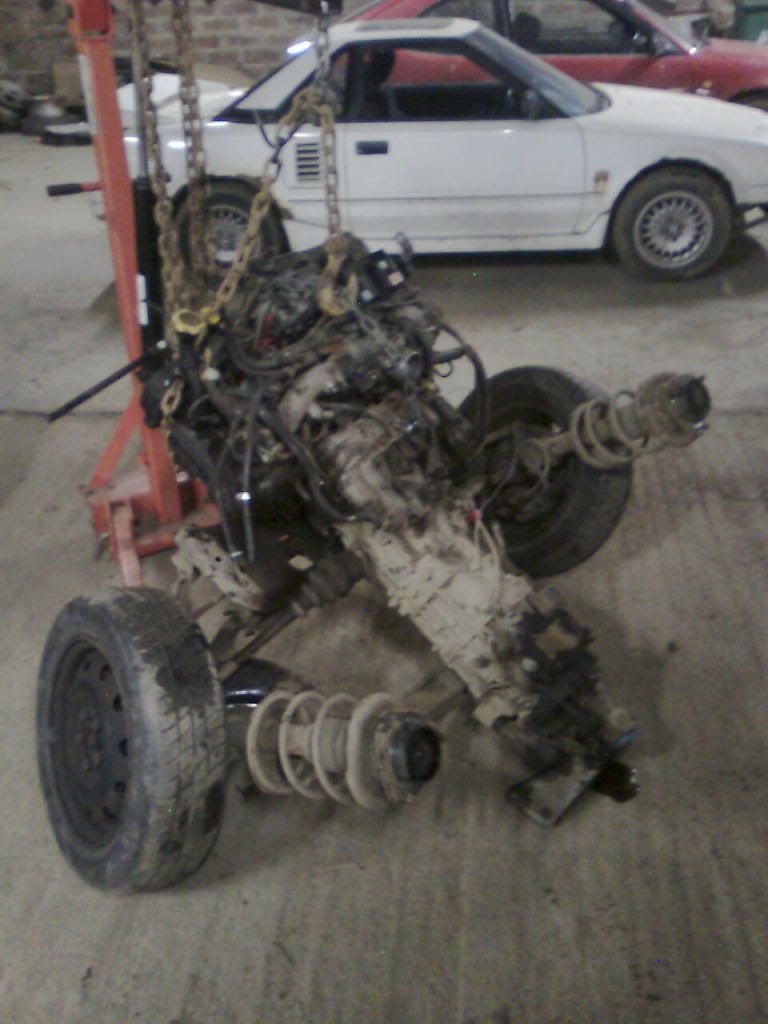 I then roughly lowered the metro shell above the engine to see how the engine would look and what sort of space I would be looking at under the bonnet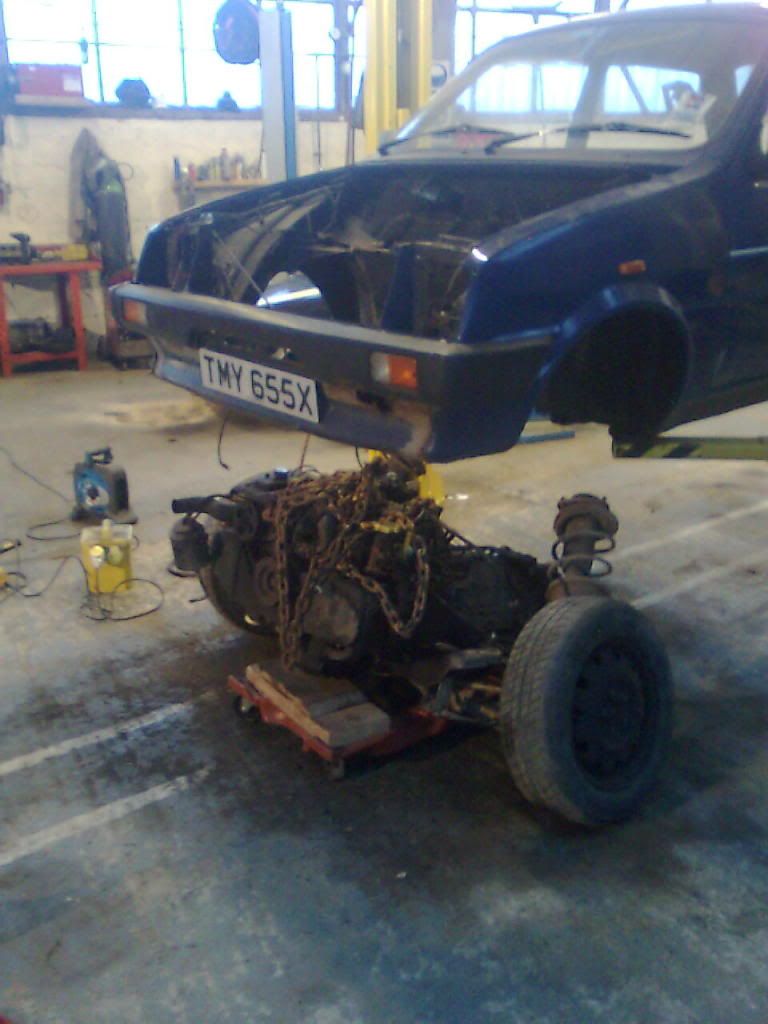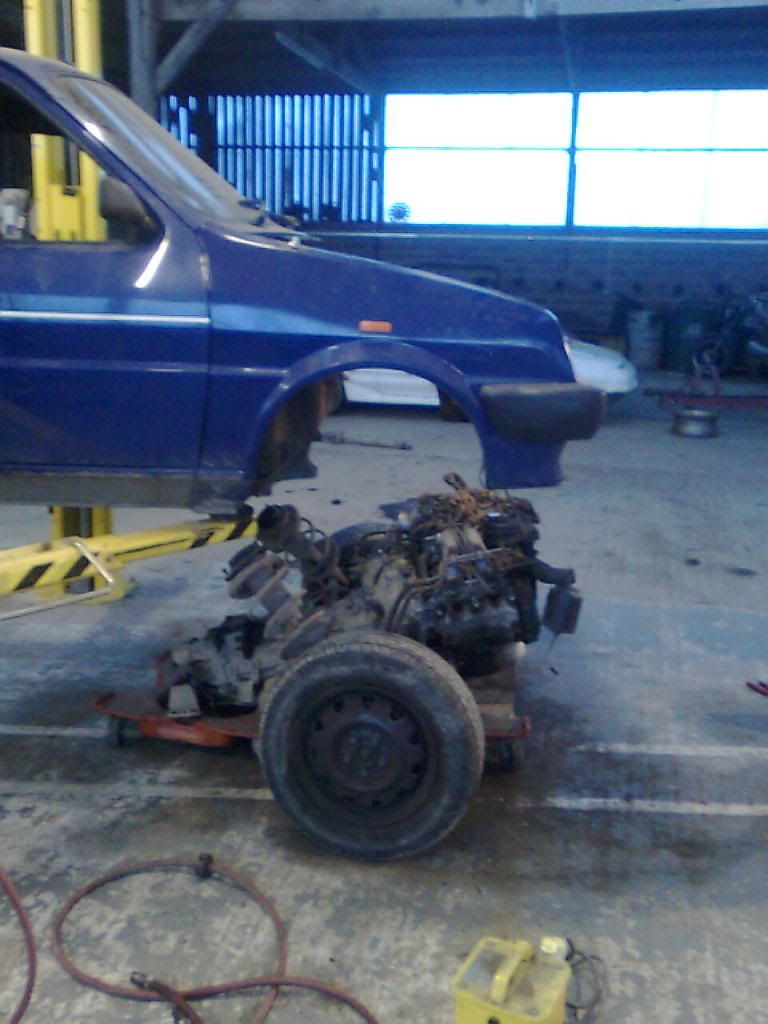 I removed the wings so I could lower the shell down more to get a better look at the situation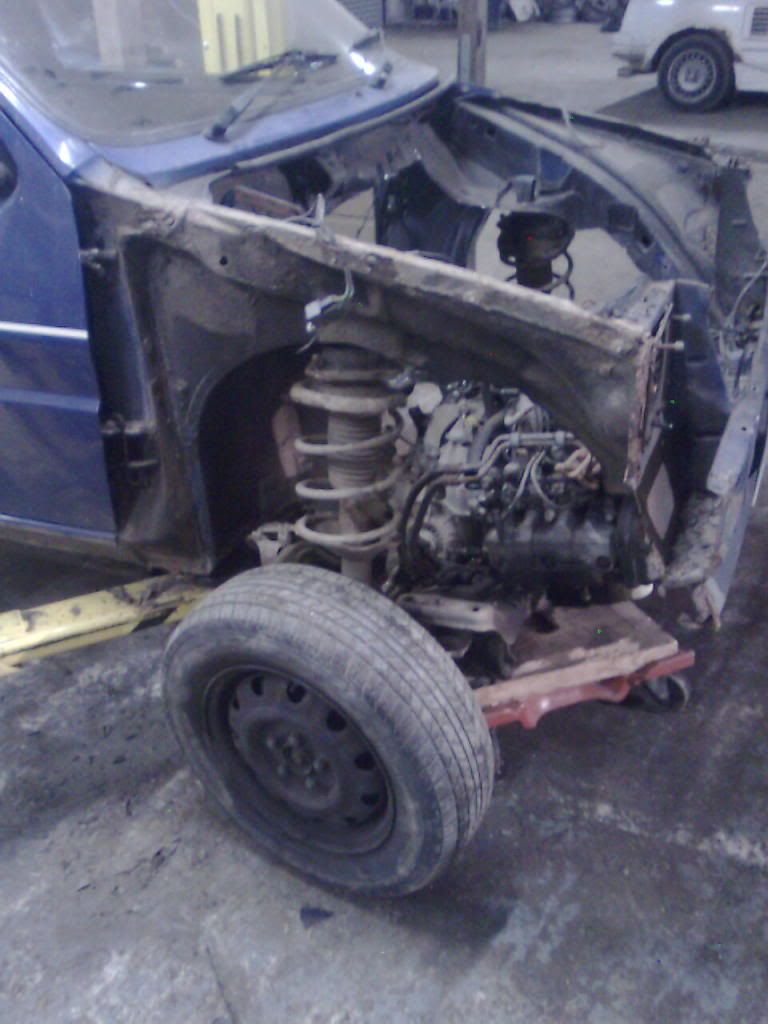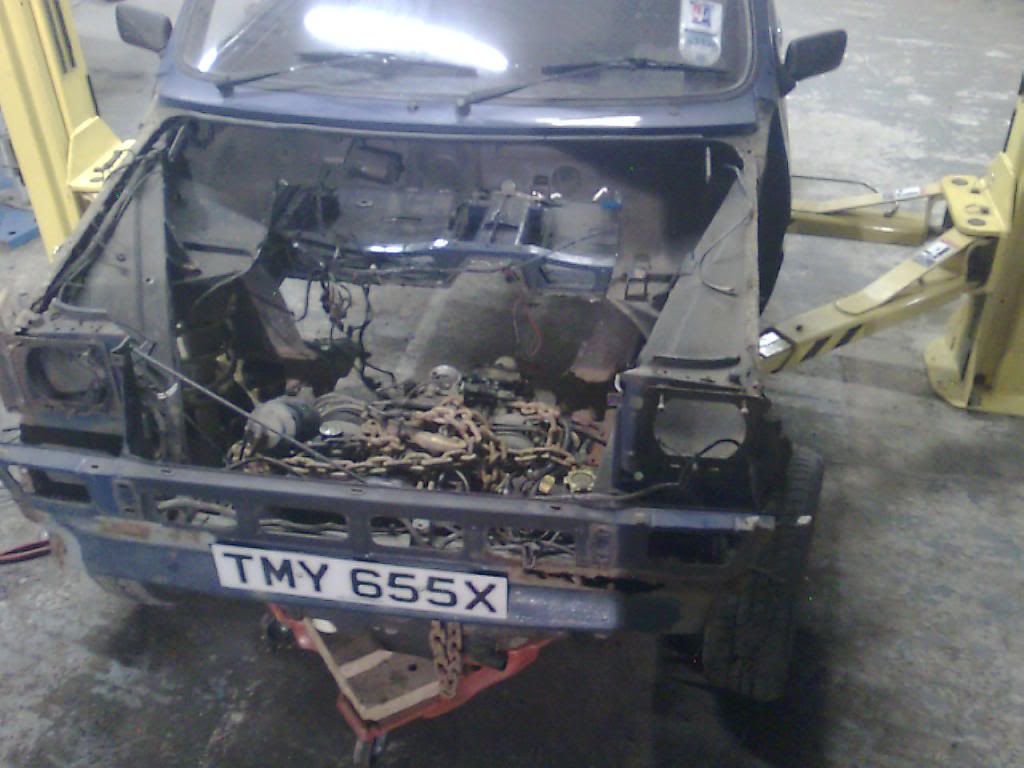 cut the front section of the floor out (blury pic sorry)
you can see from the previous pics that the engine is slightly wider the the arch lining so I cut the front end off completely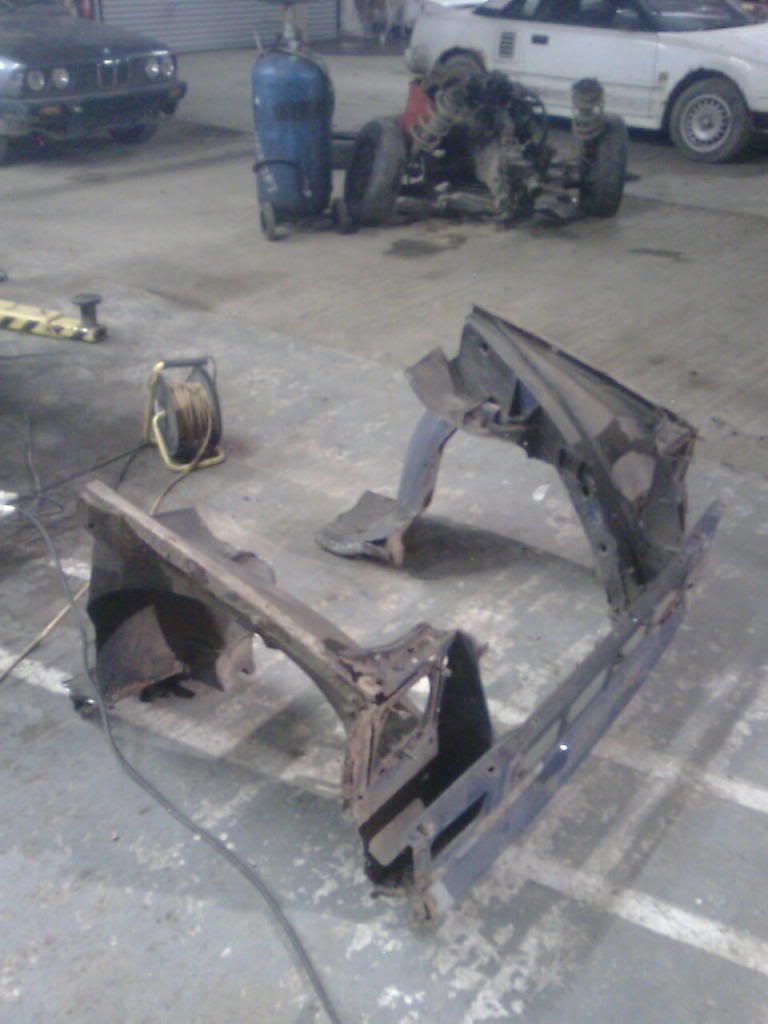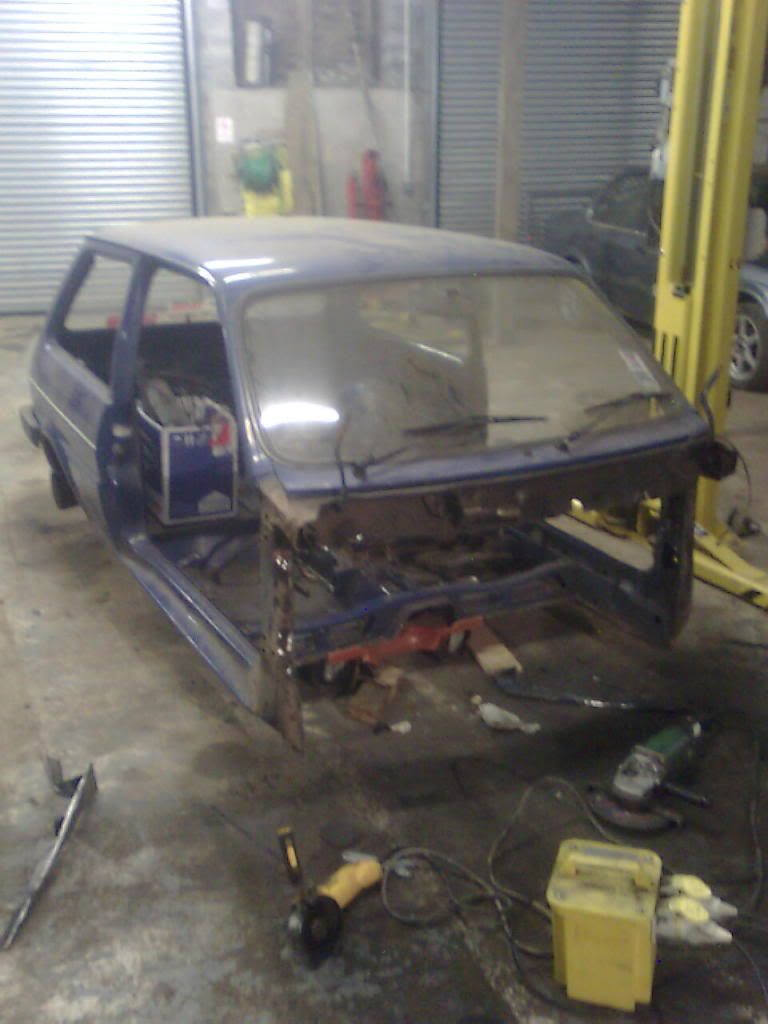 then temp fit the arches (tbh I cant remember why but I did it anyway lol) shows how much room it gives me to fit the engine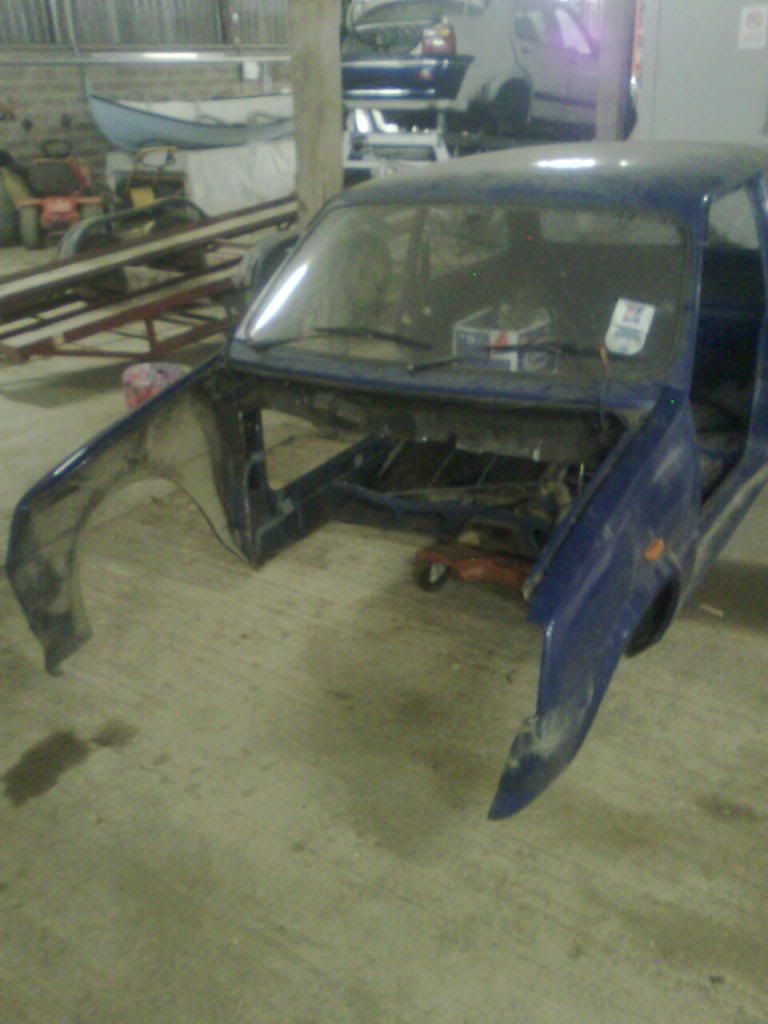 then it was time to start on cutting the front of the legacy off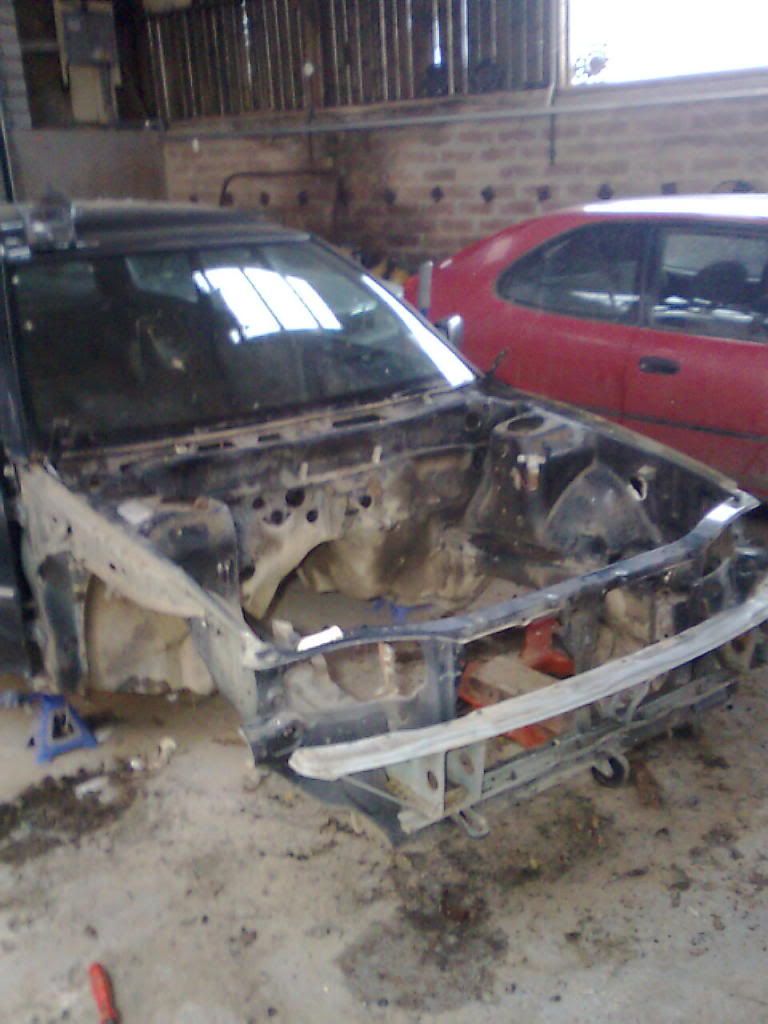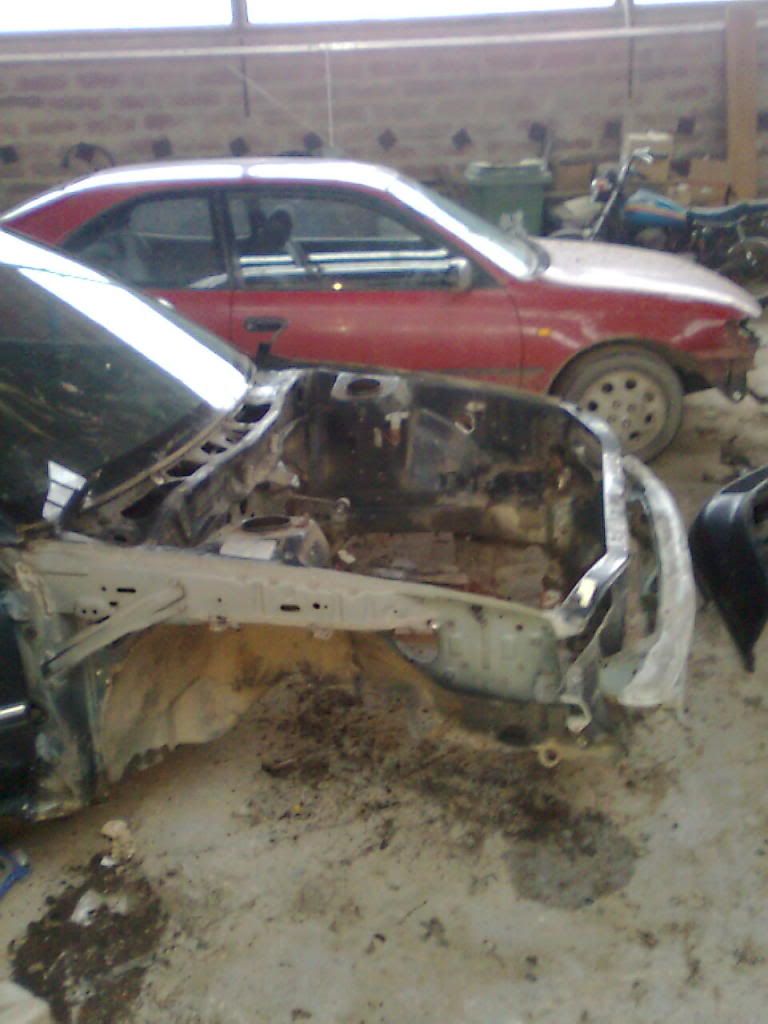 however I had a slight mishap with the 9" cutter though, as the disc was slowing down the handle became lose and spun and the disc hit my arm so I flicked it back not thinking anything of it until 5 mins later and happened to look at my hoody and discovered this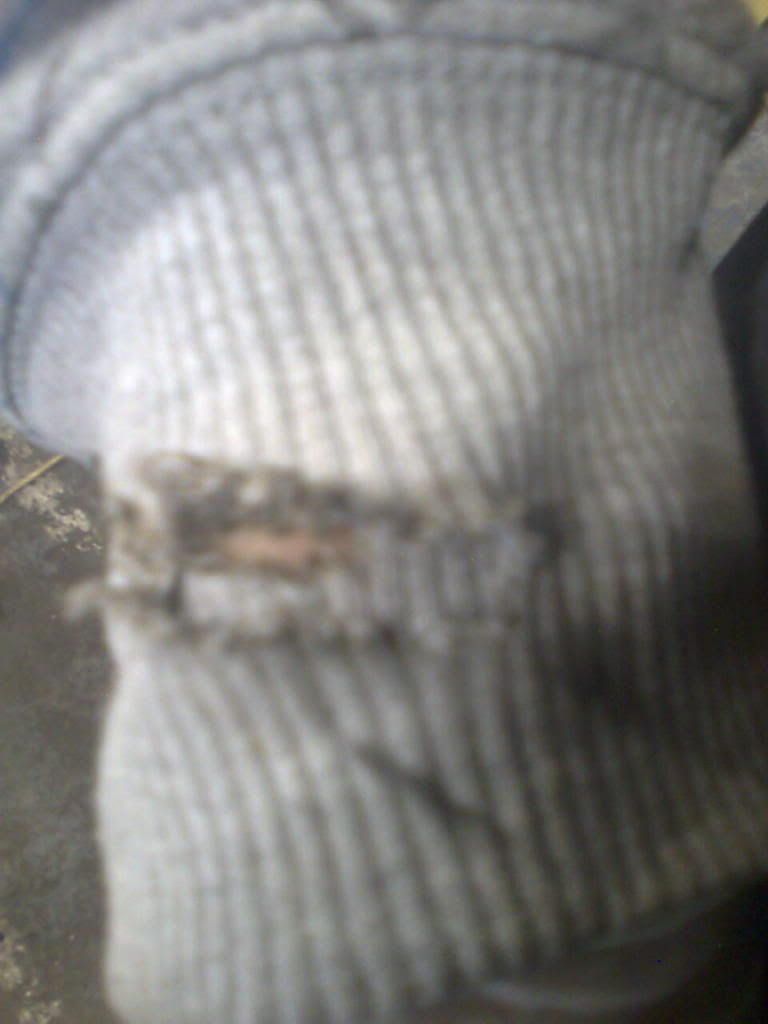 so pulled my sleeve back and had done this..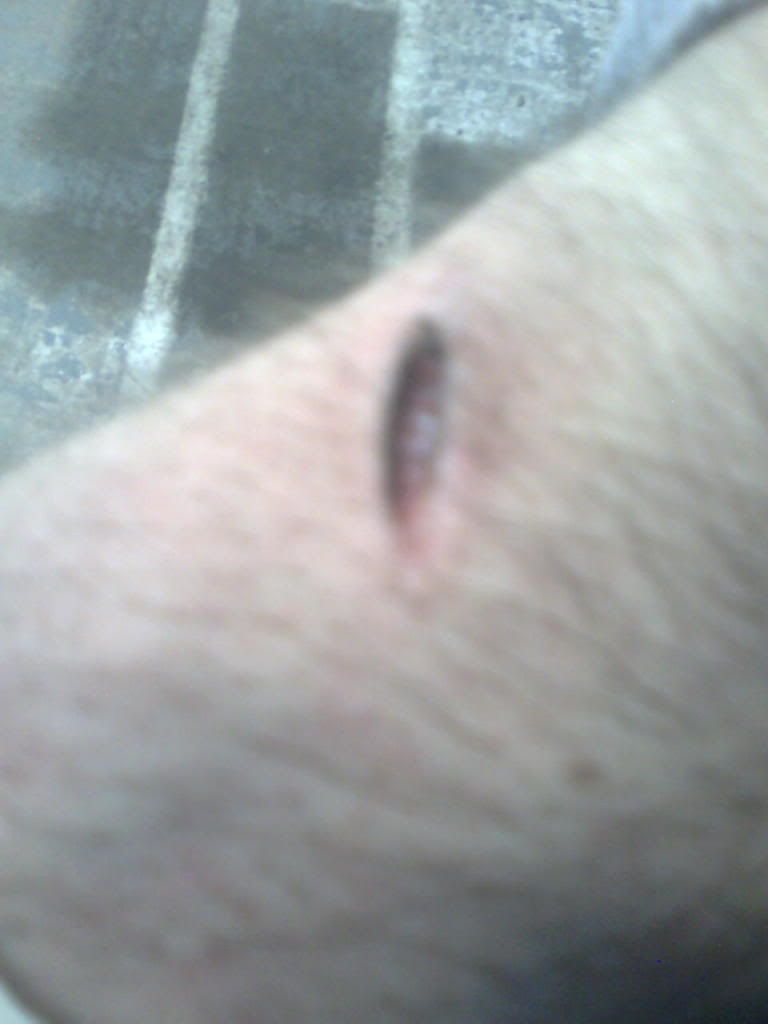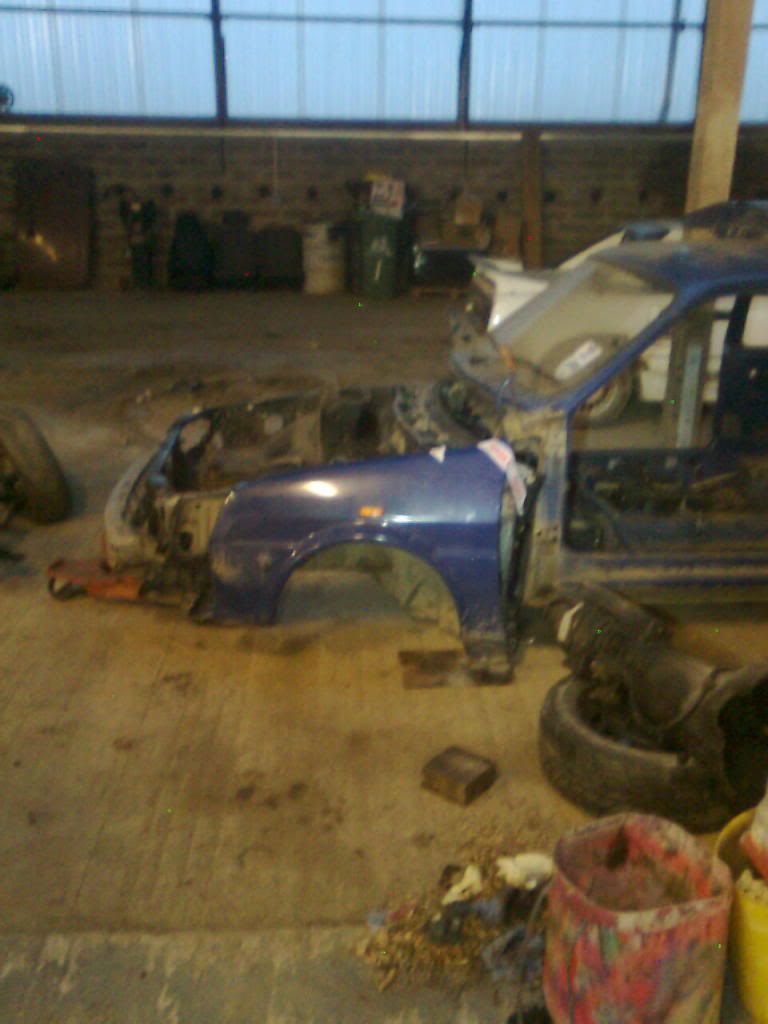 was and inch long and about 2-3mm deep and full of curse word basically cleaned it out with it of soap and carried..however the next day it did become and infected mess and had to get it seen to ..sadly no pics of that lol
but the front of the legacy was off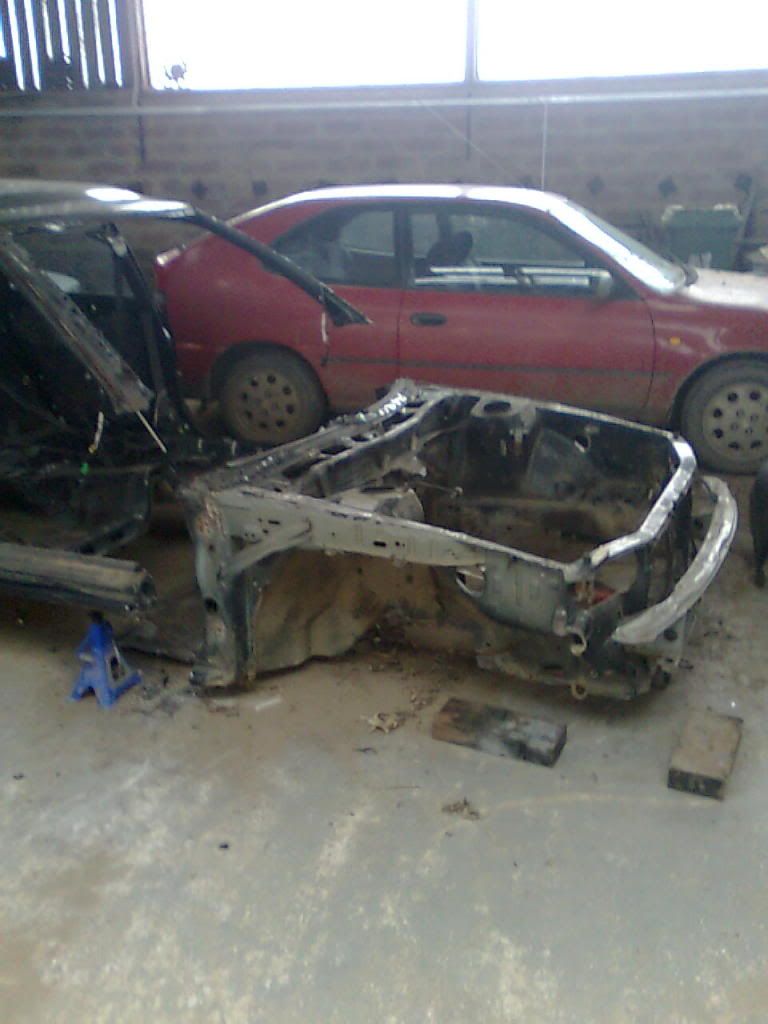 lined it up with the metro shell and looked like this....rather odd and abit long as you can see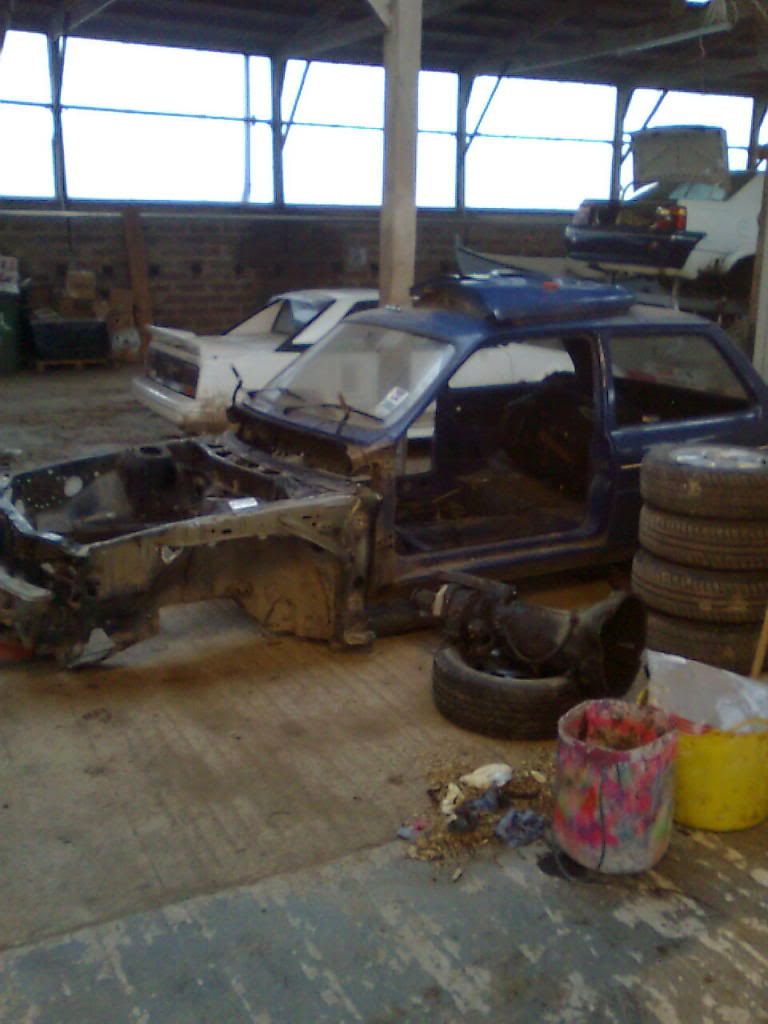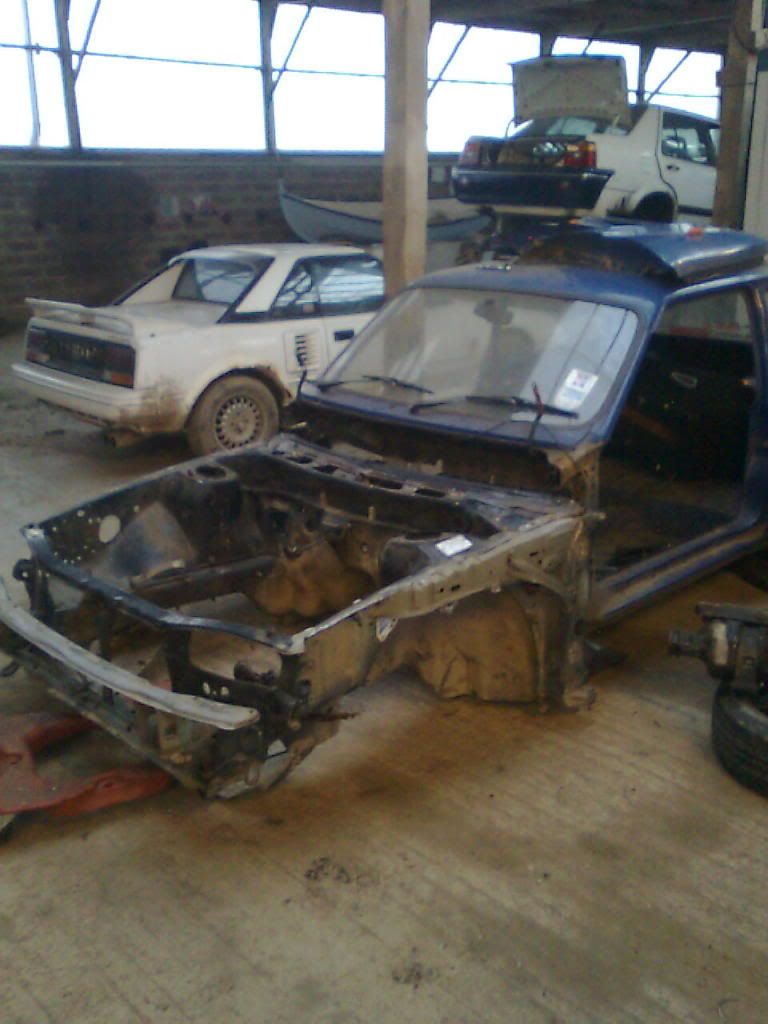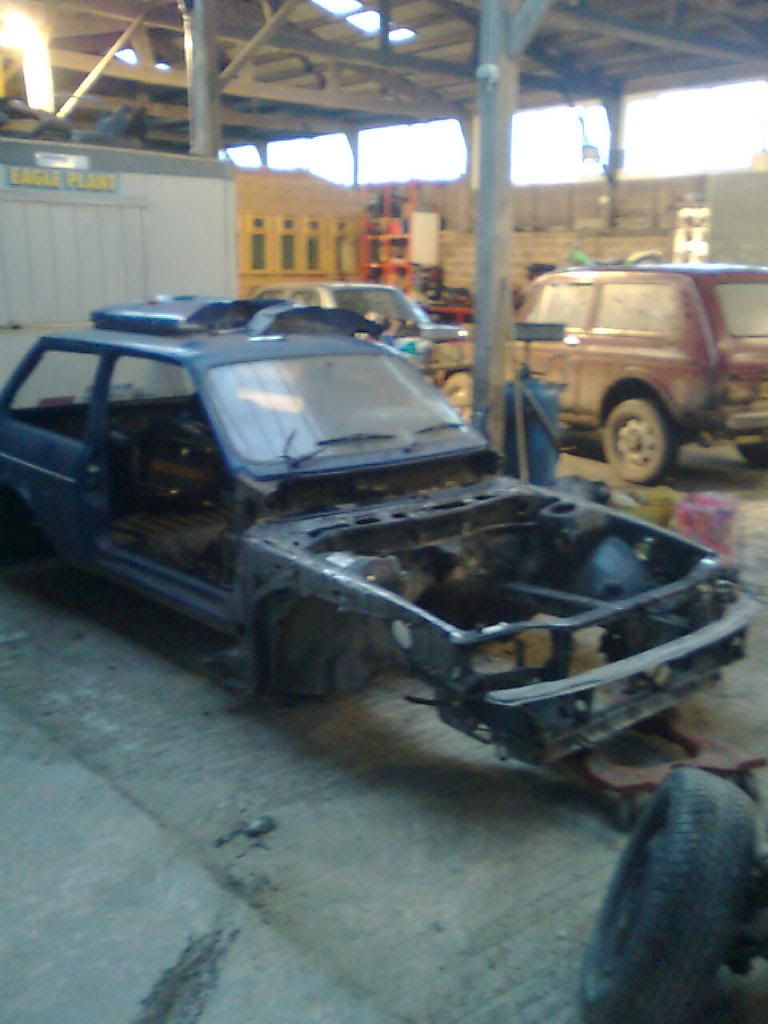 fitted the wings with abit of tape to see how much longer the legacy front end is compared....quite abit tbh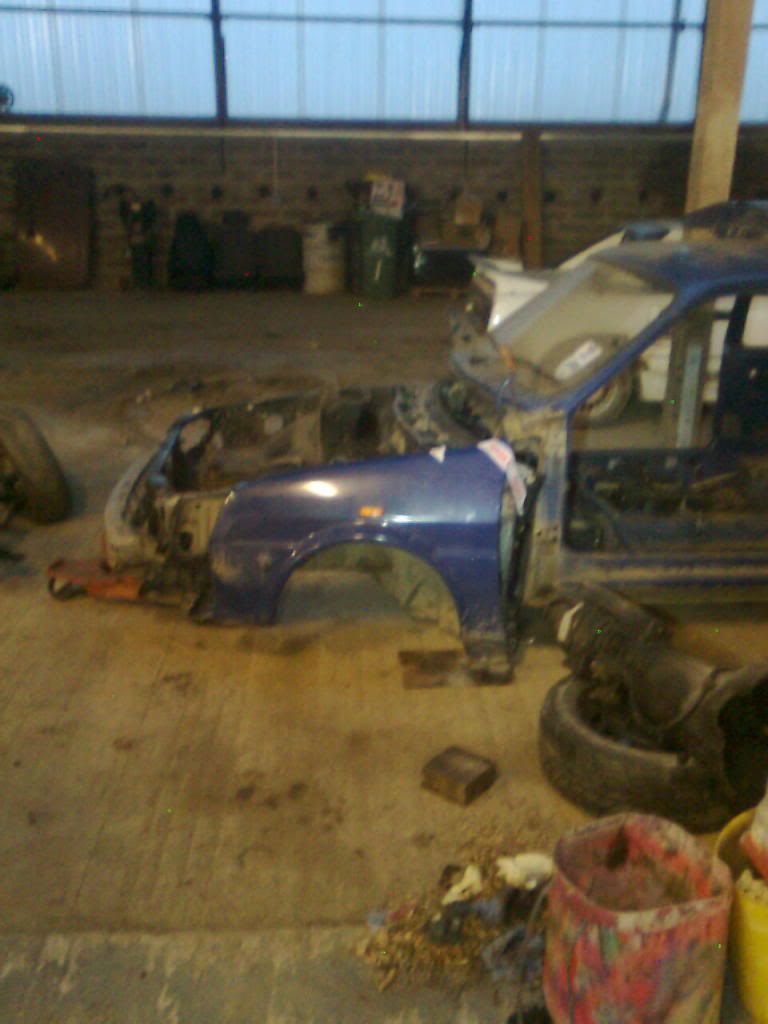 sooo I got the 9" out again and got cutting abit more so that the legacy front end would sit exactly at the same wheel base as the metro and was the right width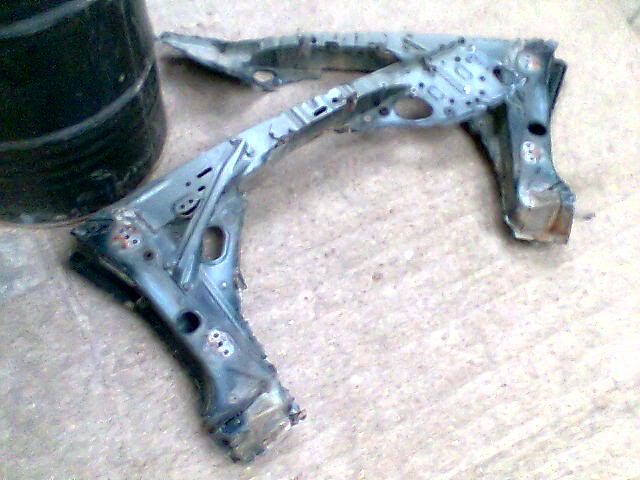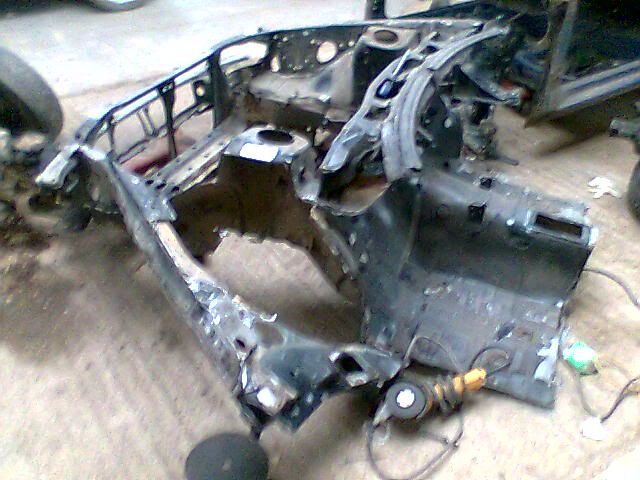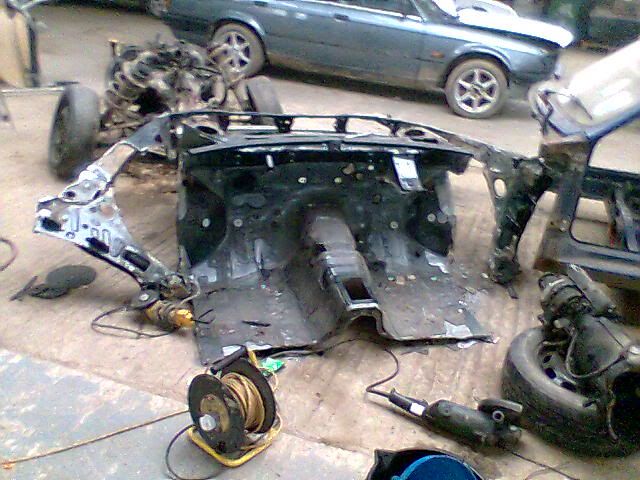 then lined it back up again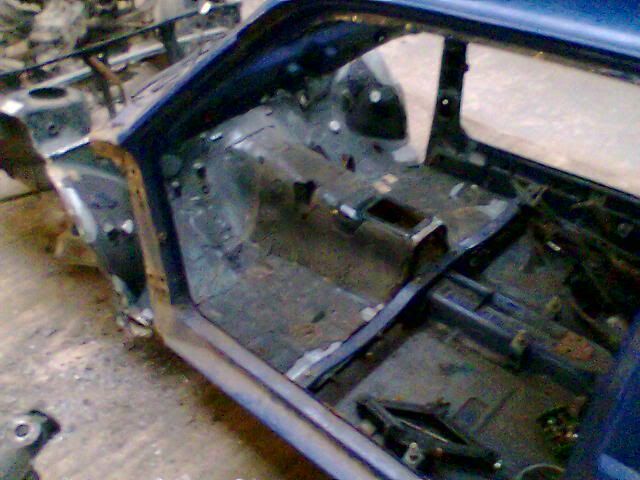 fitted the engine back into the front end whilst it wasnt welded in place so it made life abit easier to roll it into place and line it up better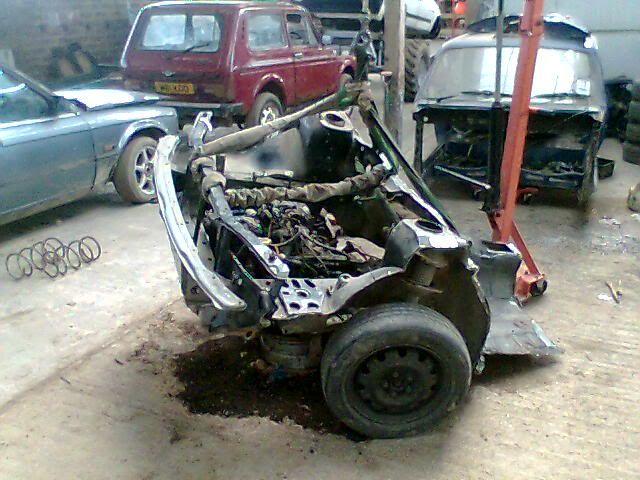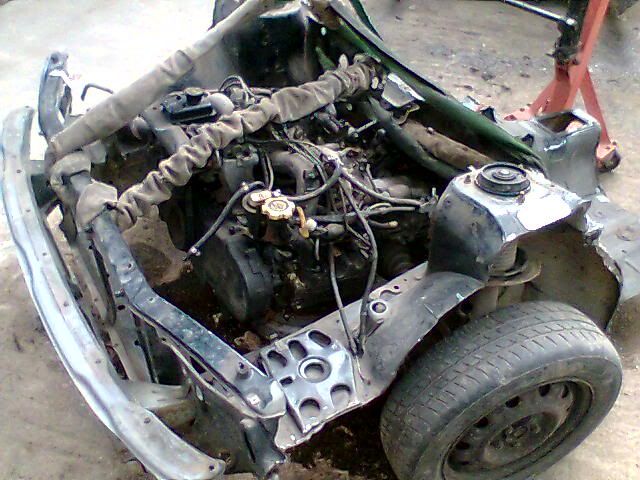 POKE FTMFW!!!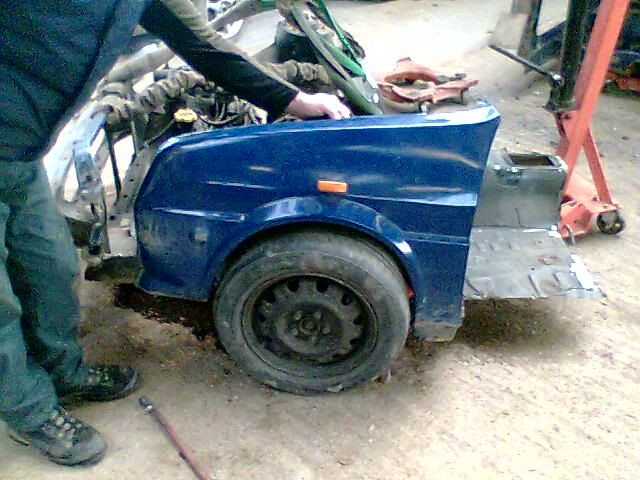 rolled the front end into place and placed a couple of blocks of wood under the front so it was at the right level
as you can see the legacy is abit wider this = GOOD

shows how close the wheel its to the A pillar, considering I'm now going to be running 15" rims and it was originally sitting on 12"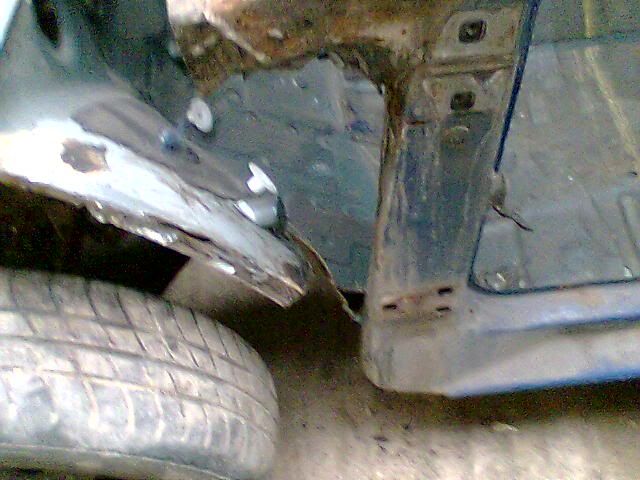 worked out I had to cut abit more off to get it ready to be tacked in place
got my boss to give me a hand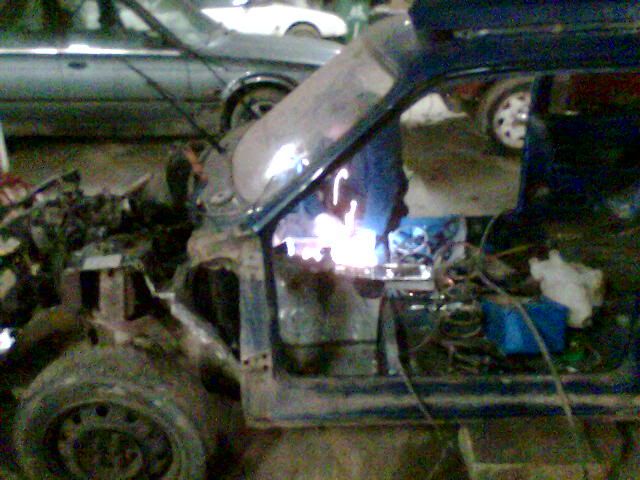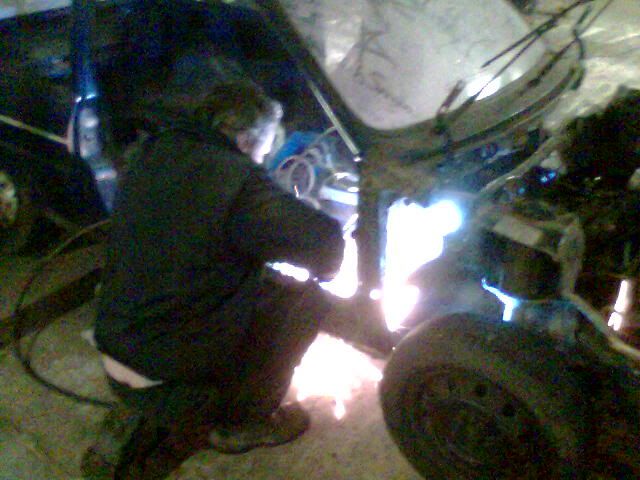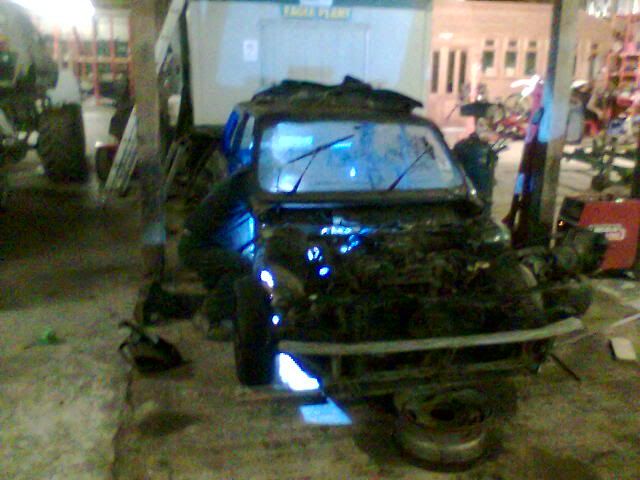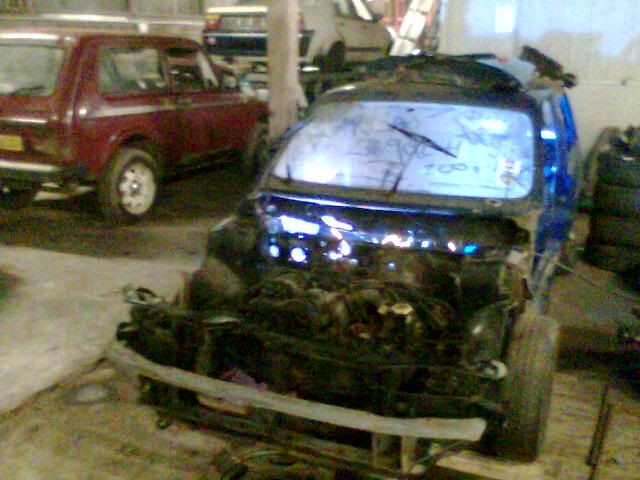 this is how it was held together with about 10 of them, this is just so I can use it as a template NOT FOR THE FINAL DESIGN!!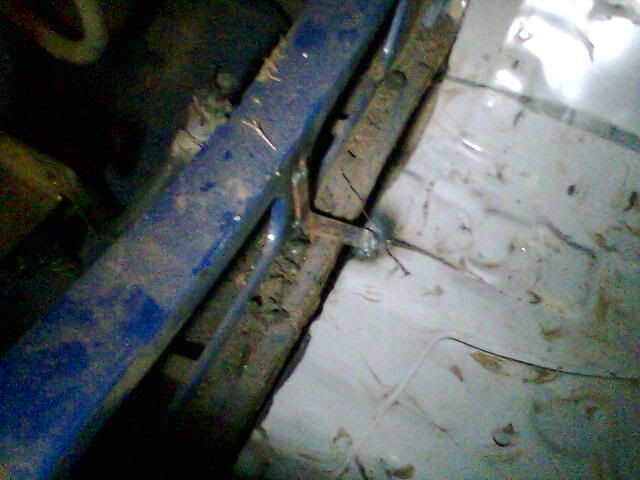 sadly I have lost some of the pics I have taken of the chassis rails I made from scaffhold tubing so will continue from the pics I have
the engine is now mounted in the chassis rails just need to make 2 more engine mounts, plan is to get it all tacked together then when its all in place remove it all then weld it all up properly then fit it all

so I mounted the wings and it all lines up woop woop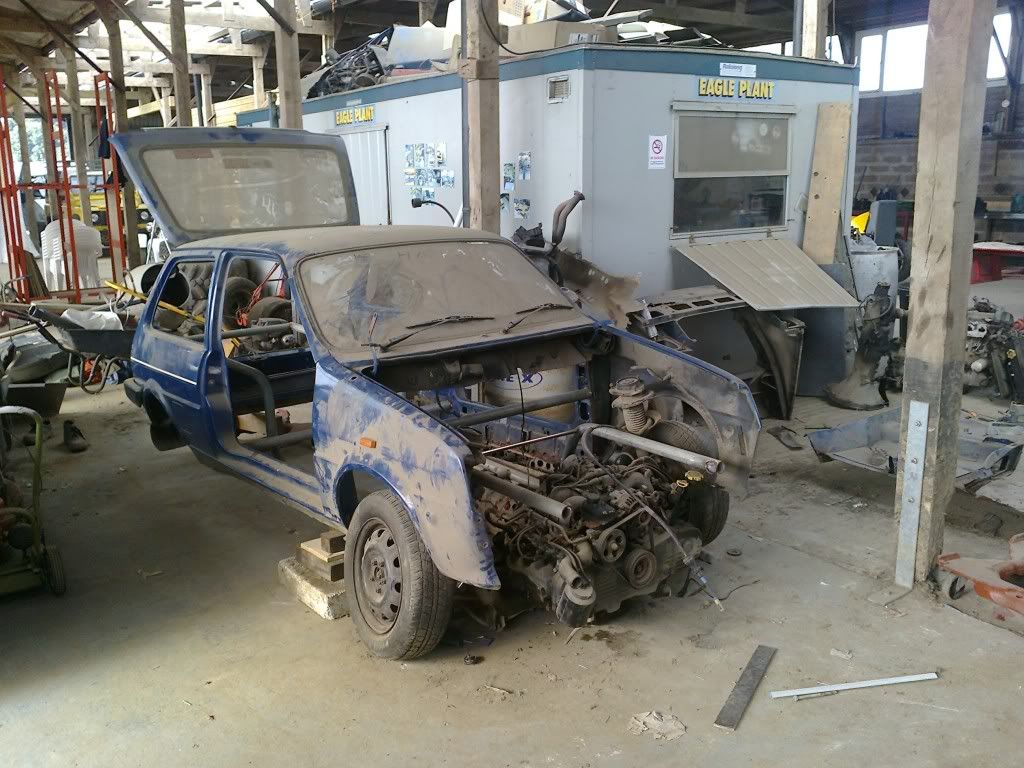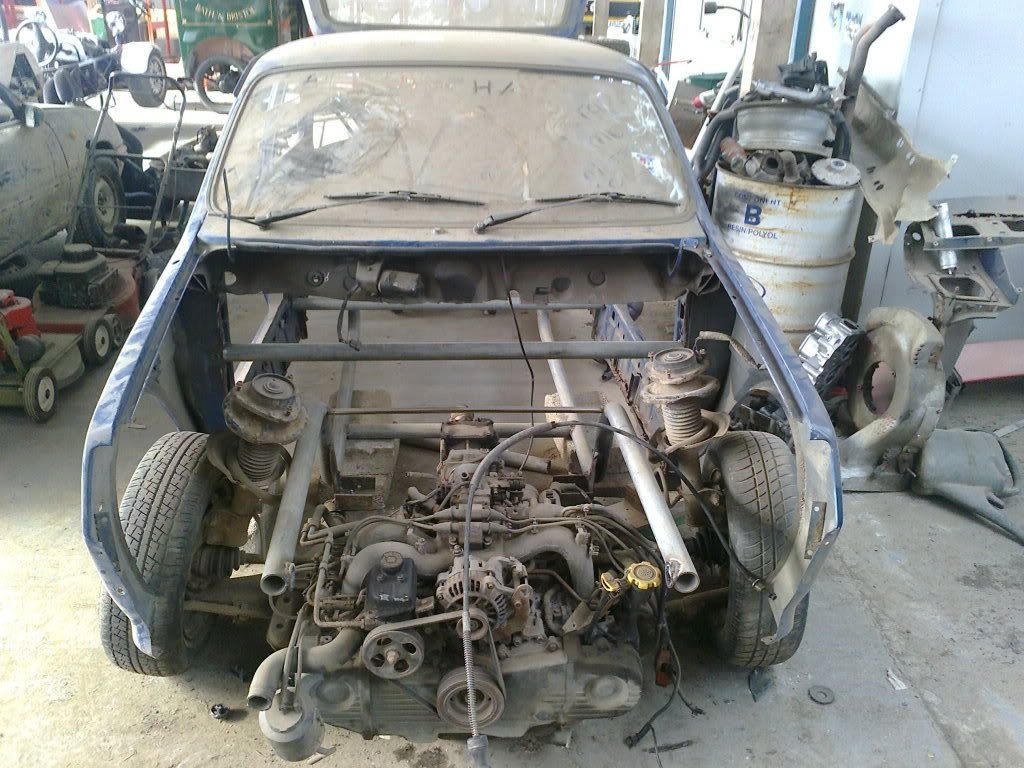 bit of an over hang at the rear but its best to be too long then too short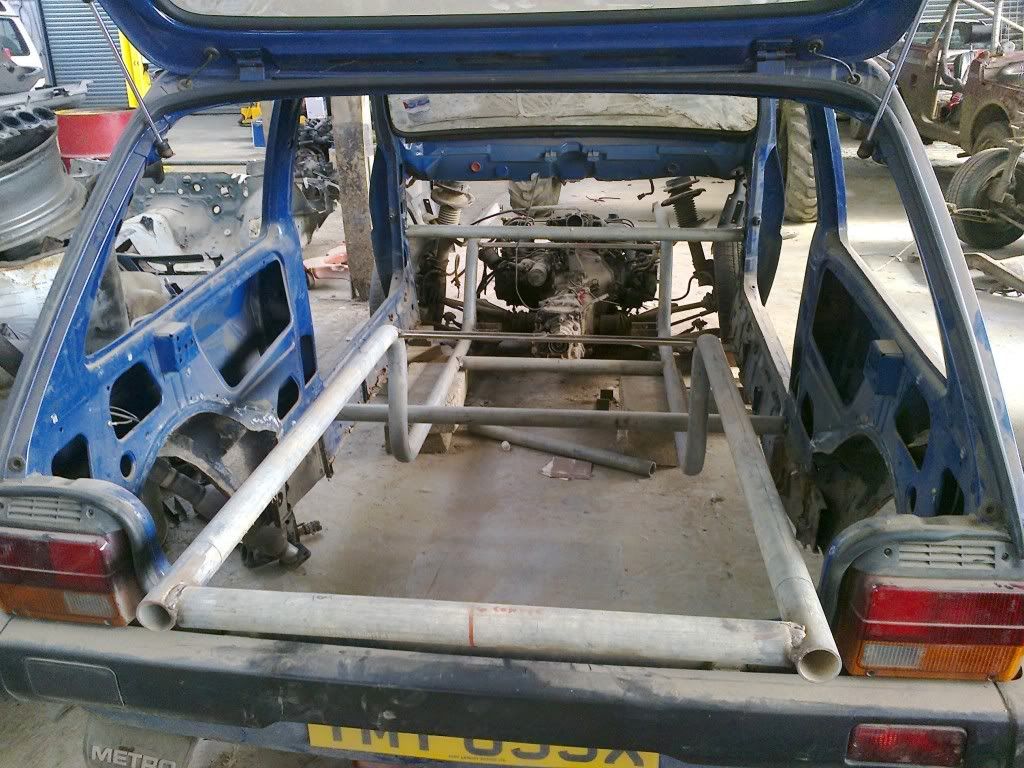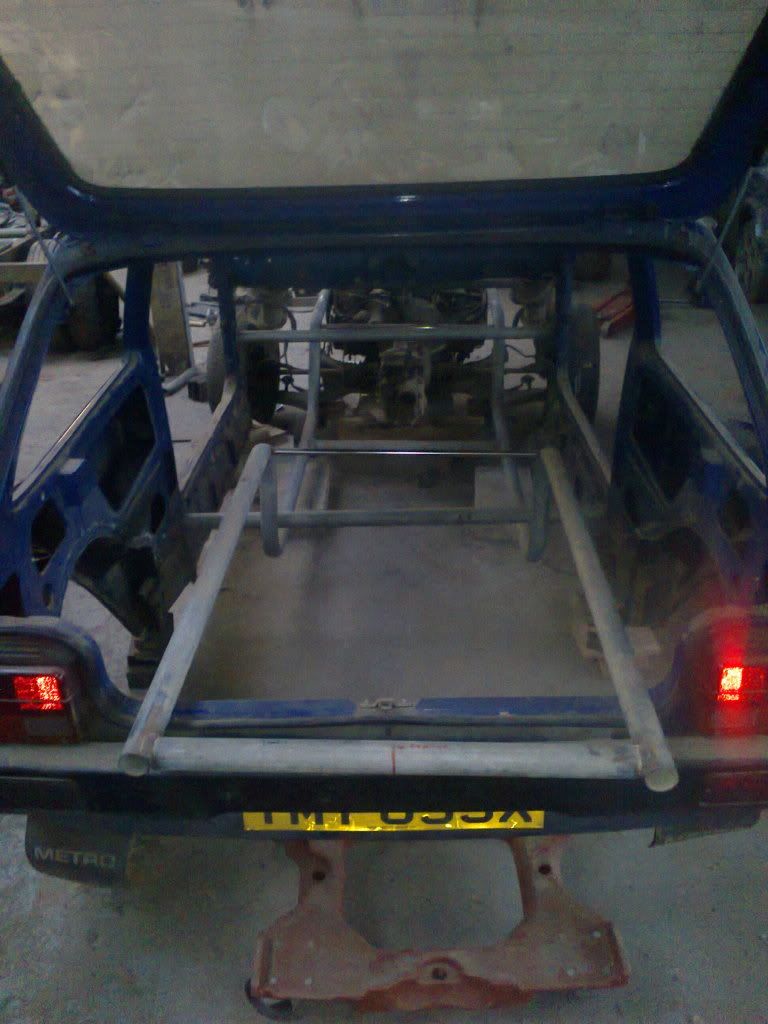 made a strut brace so that the struts will be the correct width apart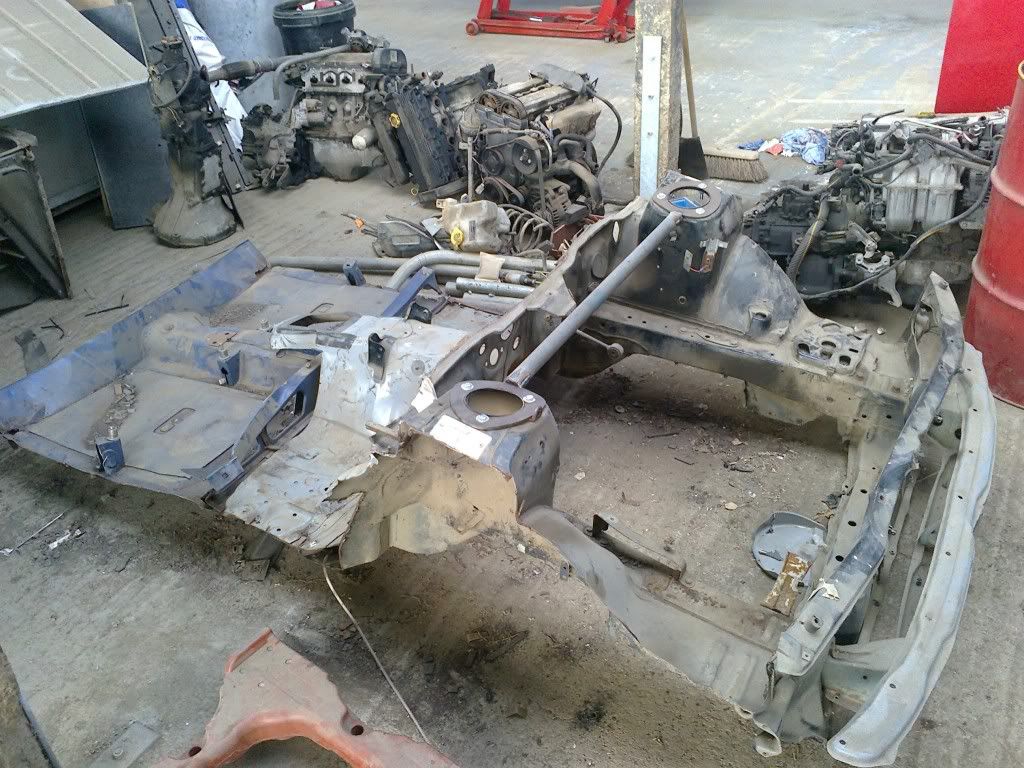 fitted it to the engine and go the struts in equal places either side and tacked it in place so it wouldnt move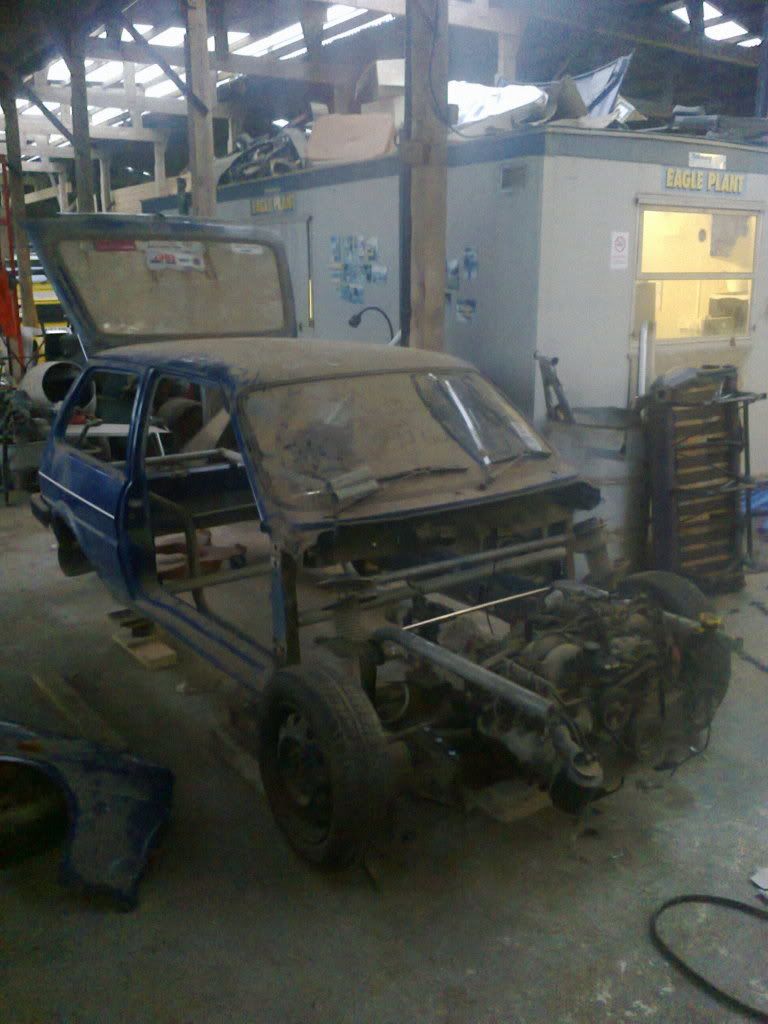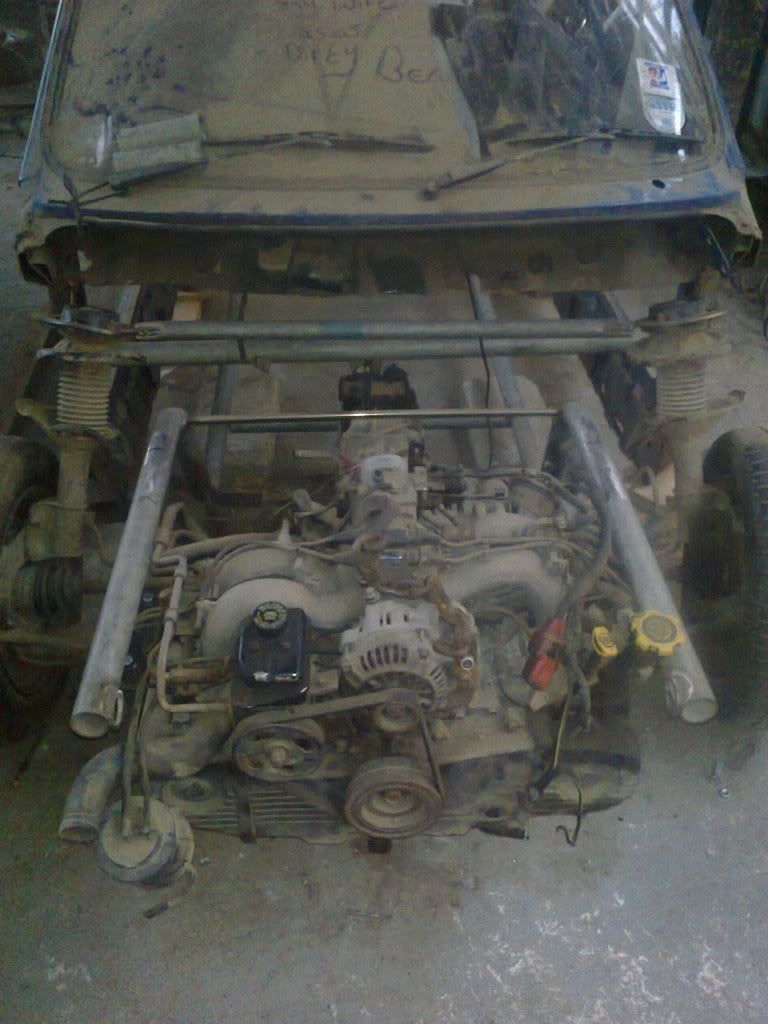 and this is how its looking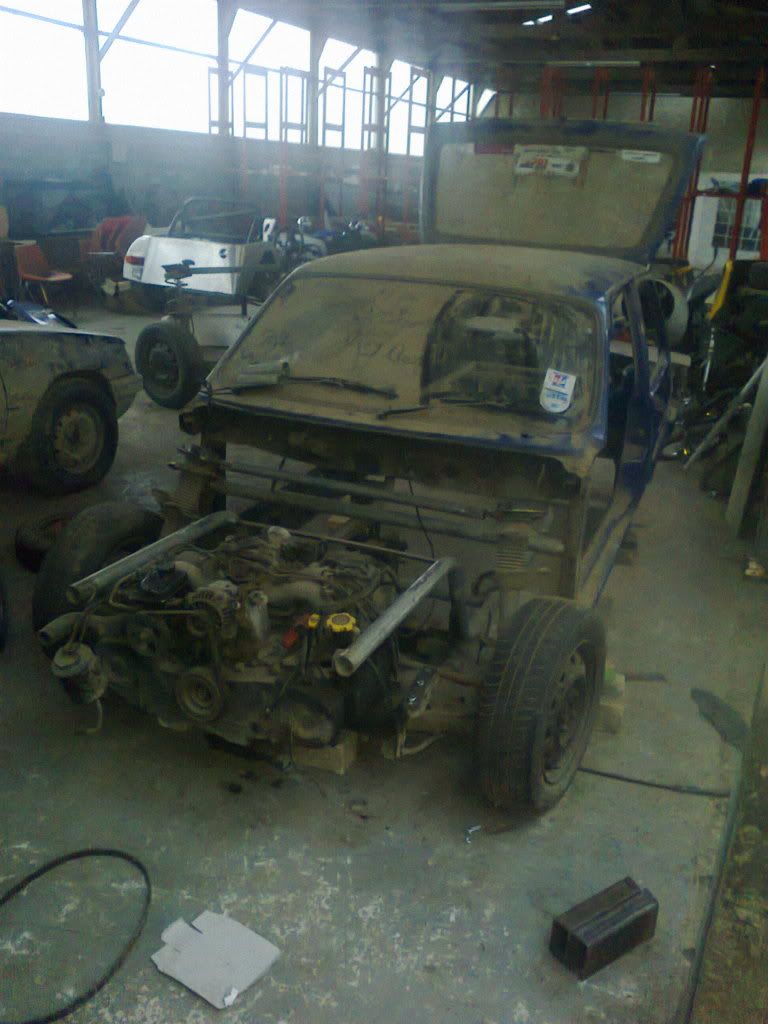 as I have got everything sorted up the front its time to get started on getting the rear subframe in place

floor is already cut out but due to now running 15's instead of 12's have to cut the inside of the arches out and the lip off the outer edge
insides cut out
then it was a case of lining it up to how its sitting atm rear end raised up until I have cut the other arch out then a case of lowering it down taking measurements getting it square mocking up the frame and mounts for the subframe then on with building the prop housing and the floor then remove the shell front and rear subframes welding it up properly fitting a full cage and bolt it all back together then work on the wiring, piping for the radiator as its going in the rear, fitting fuel tank in the rear aswel, making the fire wall, fitting pedals steering ect and everything else that needs doing lol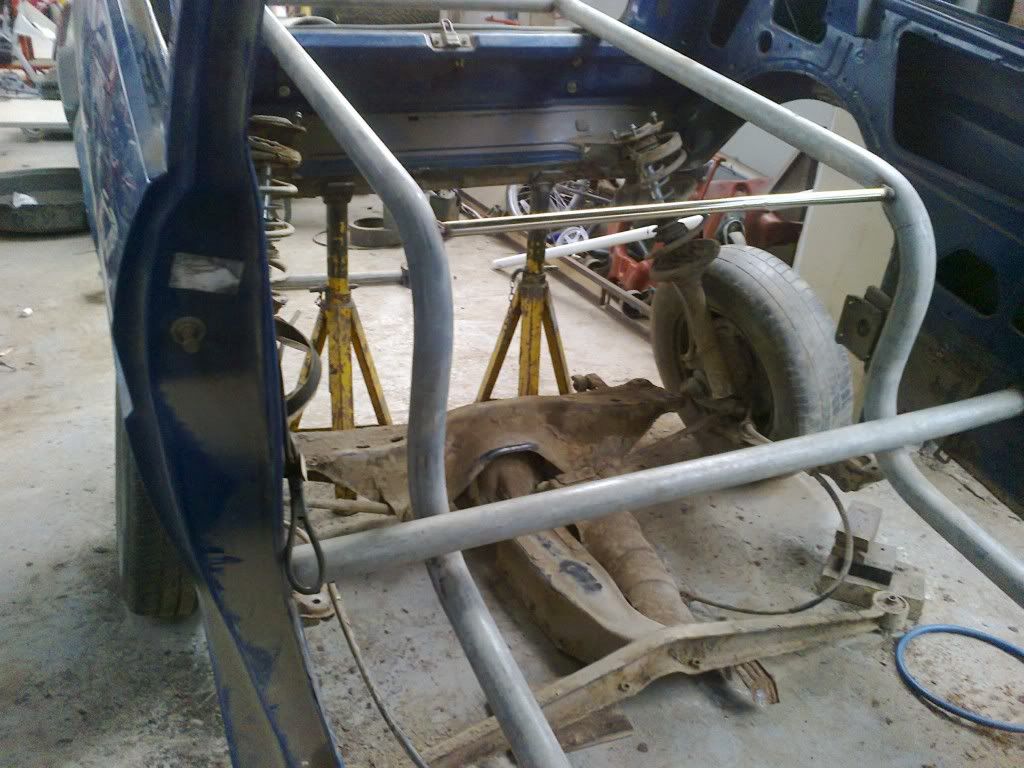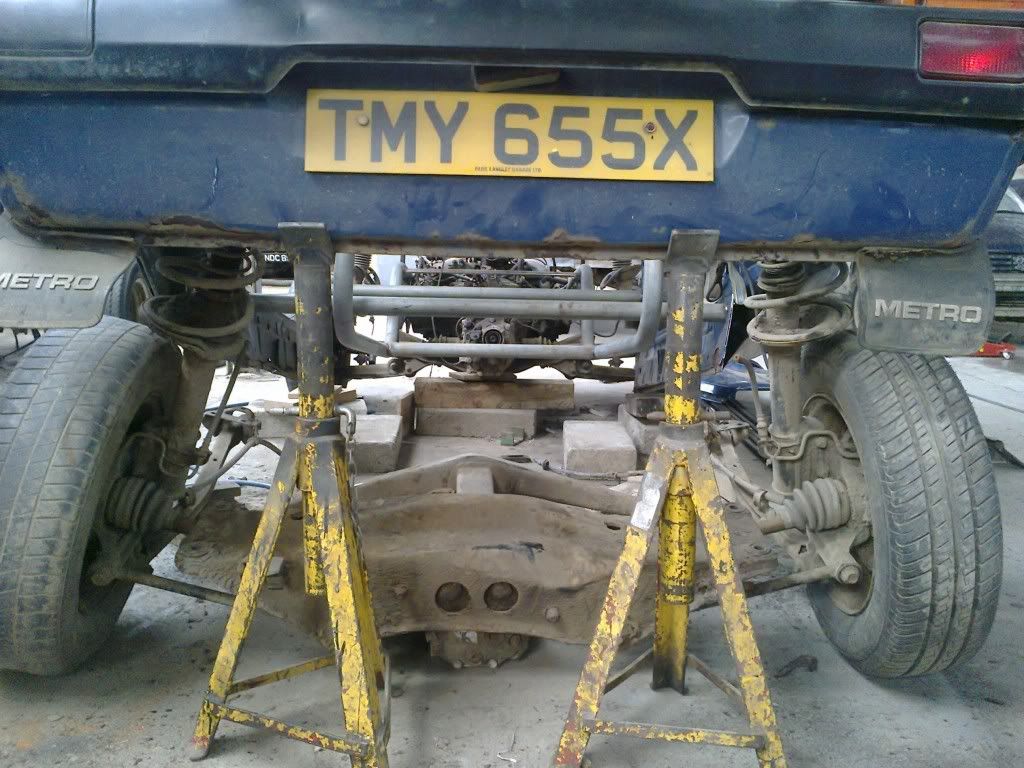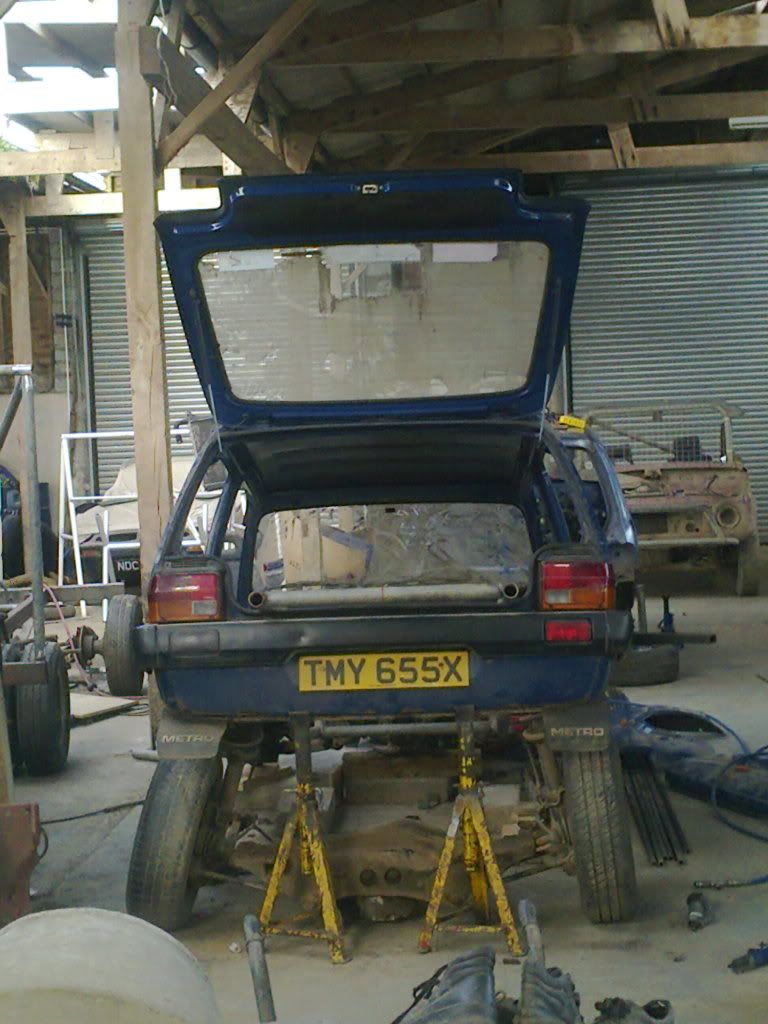 oh and heres a couple of other things we have built and are building at my work....yes we are crazy mofo's

enjoy................oh and these are built by kids we teach

subaru vivo 600cc 4x4 which as you can see we have stripped and going to turn it into a circuit/ grass track car caged alloys, race clutch, bike carbs, 4 branch

there was only 500 brought into the country and we done a "how many left" check and theres only 53 licensed and 25 sorned and we have one of them (sorn)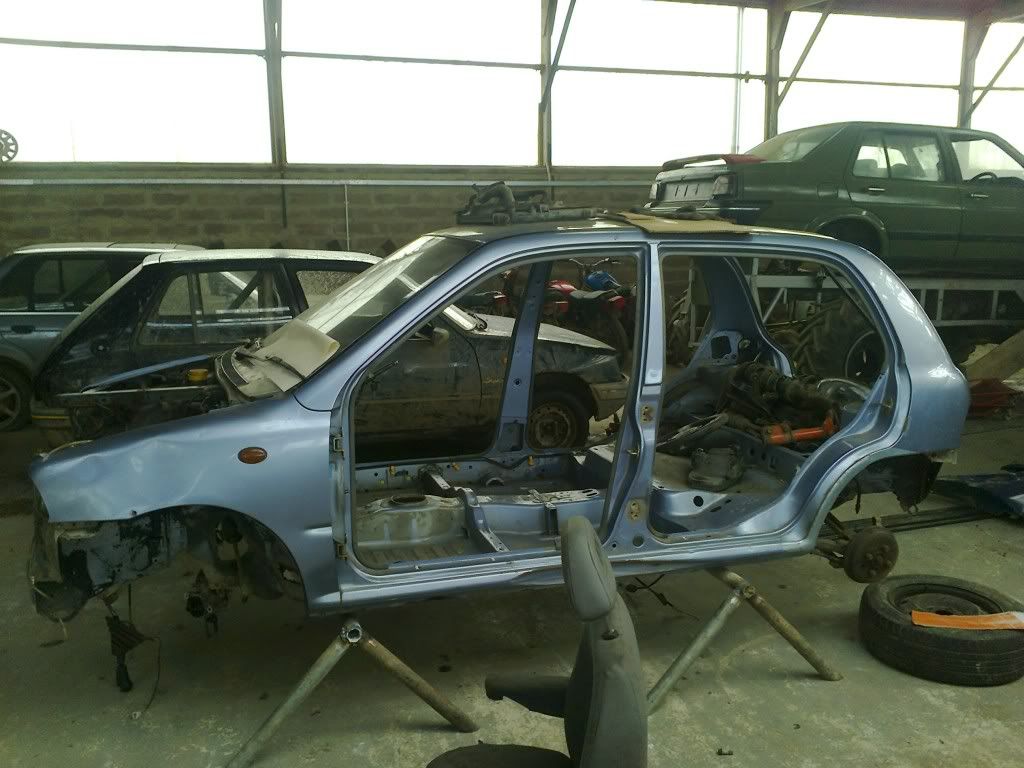 we have a group in of 4 kids from a school we deal with, we are doing like a scrapeheap challenge where they have to build something that goes around a track, through water and fires at target
I have 2 on my team and ther is 2 on the other
my team are doing plain and simple to get the job done we don't care what it looks like as its a laugh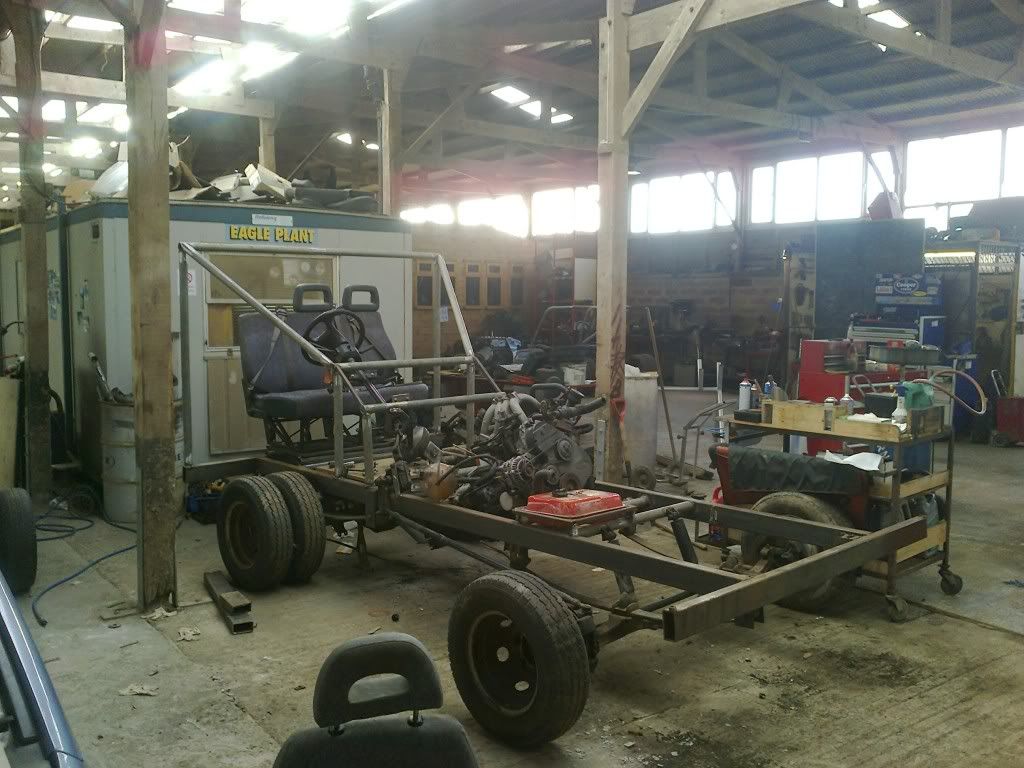 and this is the other teams taking it more serious and making a mini bat mobile tumbler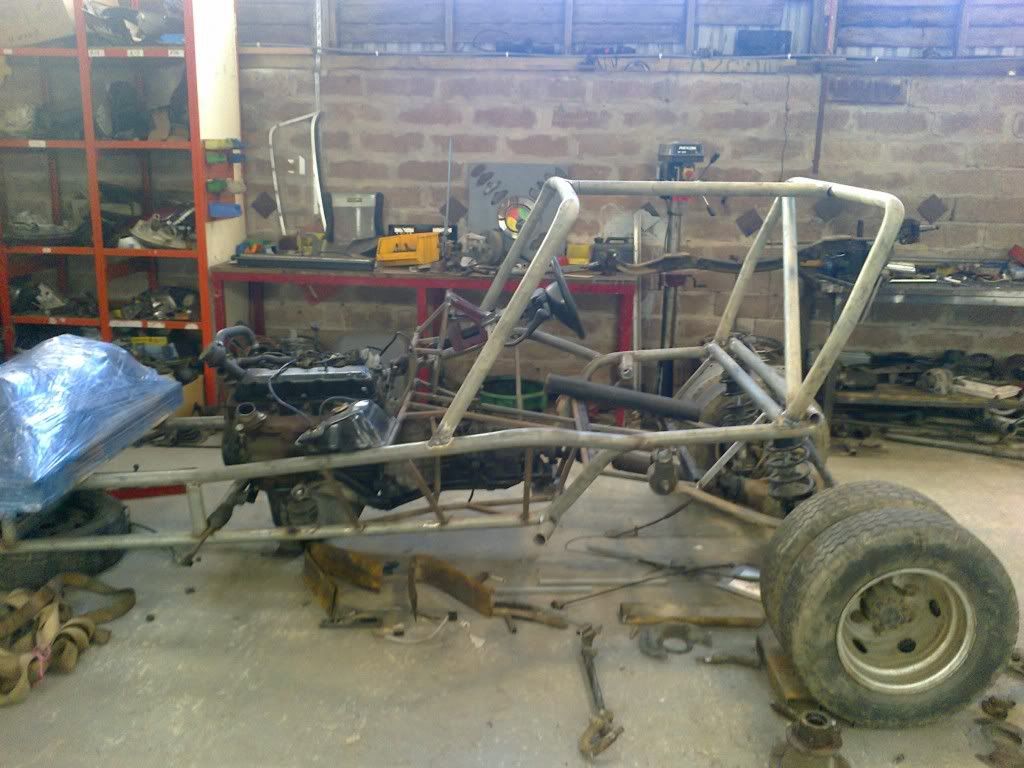 this is one of our dirt track vehicles for the kids to drive round if the weather isnt too curse word and they have behaved well
its a lada niva 4x4 roof chopped off roll caged no bonnet and I must say its an animal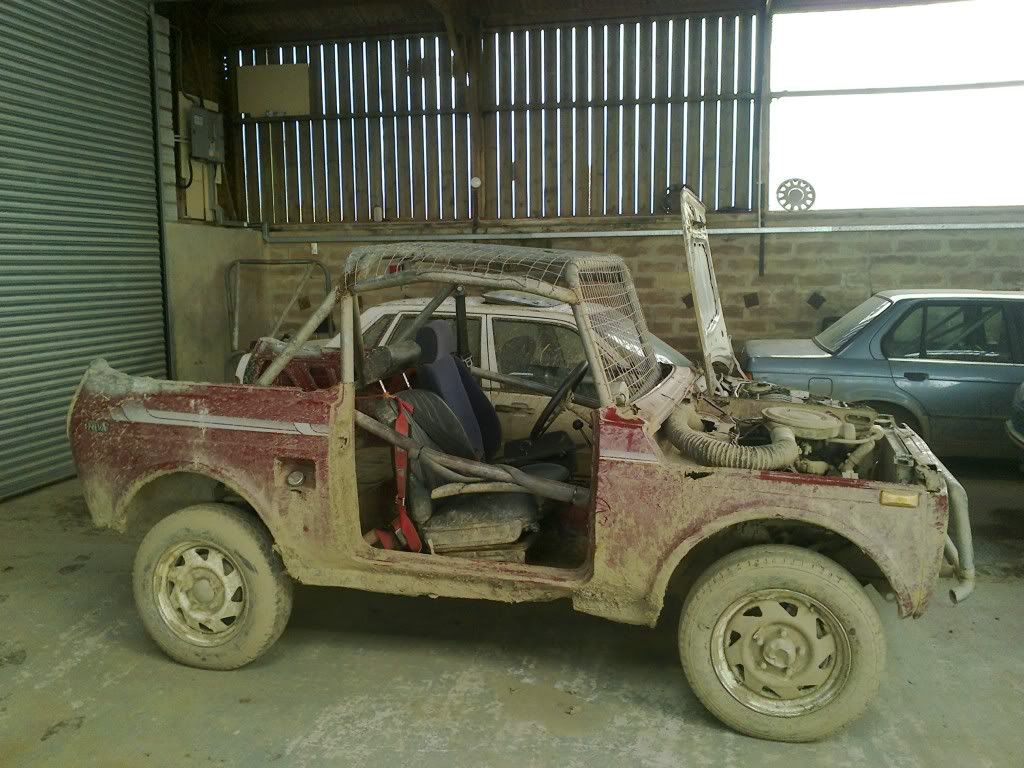 and the finale............drum roll please
VW JETTA MONSTER TRUCK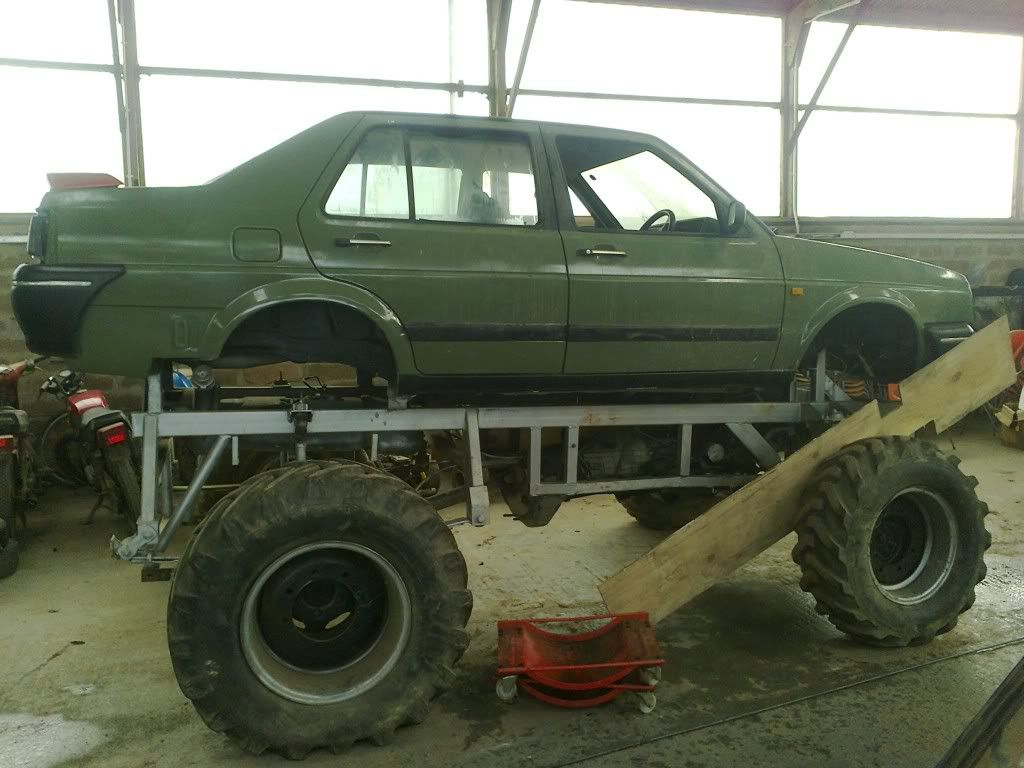 yes this was built by kids well a group of 6 16 to 25 year olds took them 12 days to build from scratch one day a week the engine is 2 litr (or 2.5 cant remember now) transit engine they have been thinking about selling it though
all comments welcome as usual