Ok, so me and Mrs Rich have had this flakey old MGB GT since September..
Bought it from a laydee who was having some marital trouble and wanted rid.. (long story)
Having been stood for 4 years, I was amazed that it just wanted the timing set, the fuel pump thumped and the headlights aligning to get it back on the road! Result! Have replaced the front pads and calipers in case as the pistons were mighty rusty, as you do.
The piles of tat and rubbish however were another matter.. Gauges glued to the dash top, wires twisted together, speaker wire bypassing the headlamp loom.. The list goes on. Suffice to say, I rebuilt the front lighting loom from scratch, fitted a modern indicator relay, hazard lights, headlamp relays and a modern fusebox. Everything on the car now works as it should, which for a lucas wired car is pretty amazing!

Also swapped the wires for steels (you'll see why later)
Have some pics!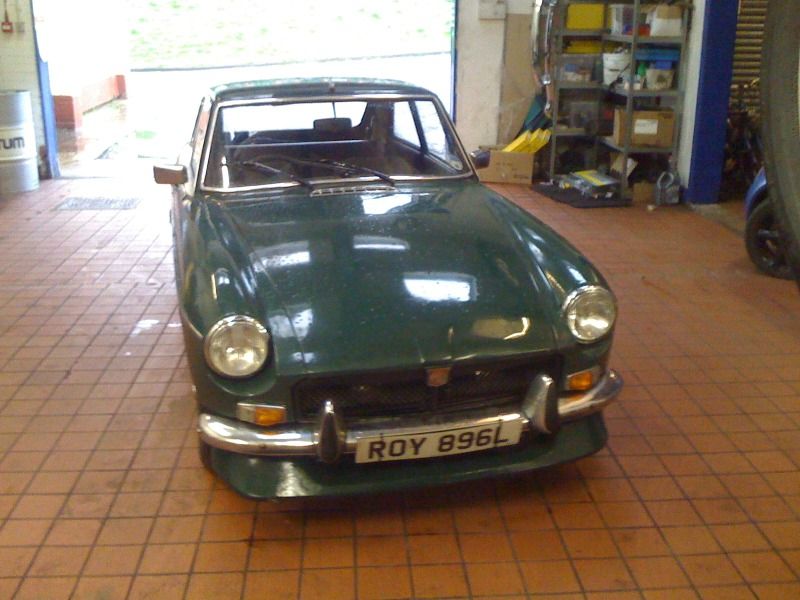 Nighttime shots!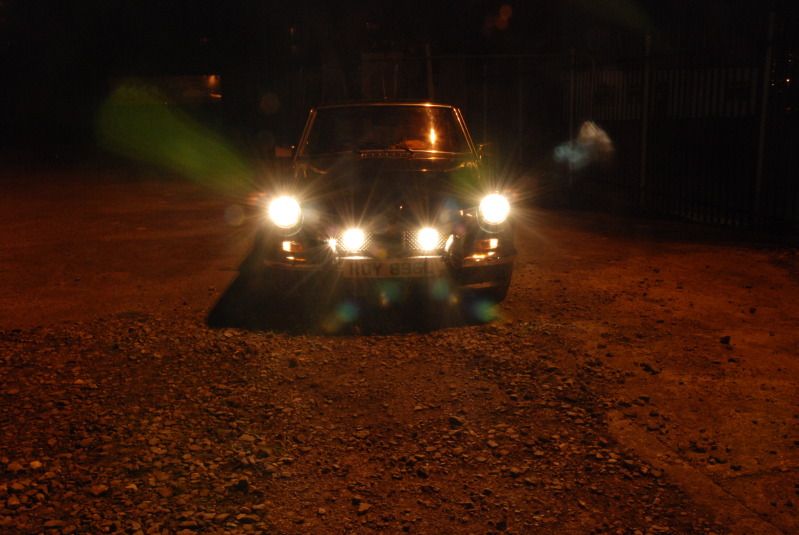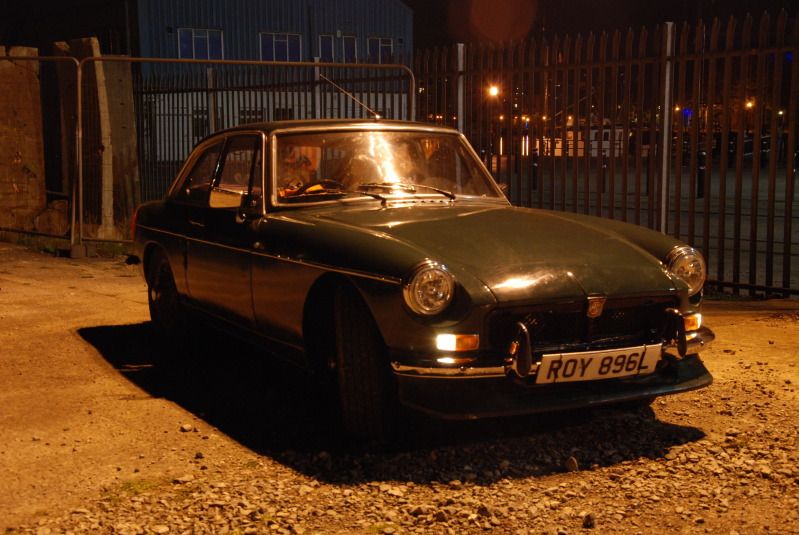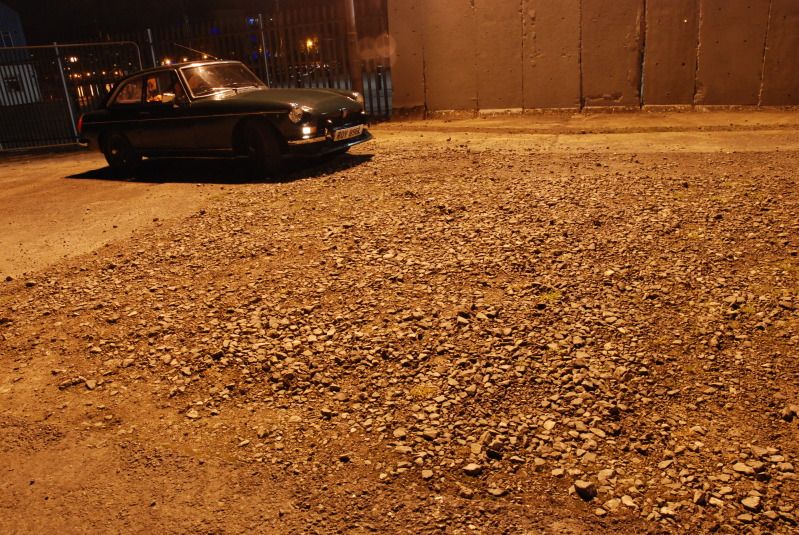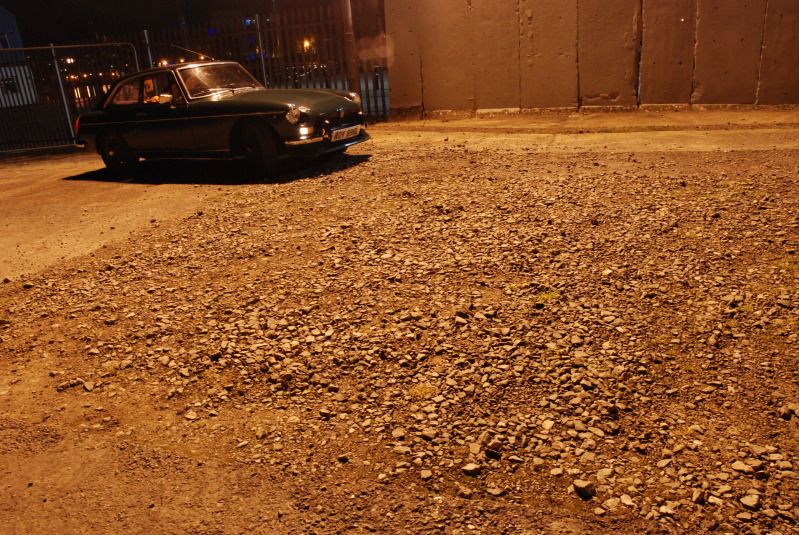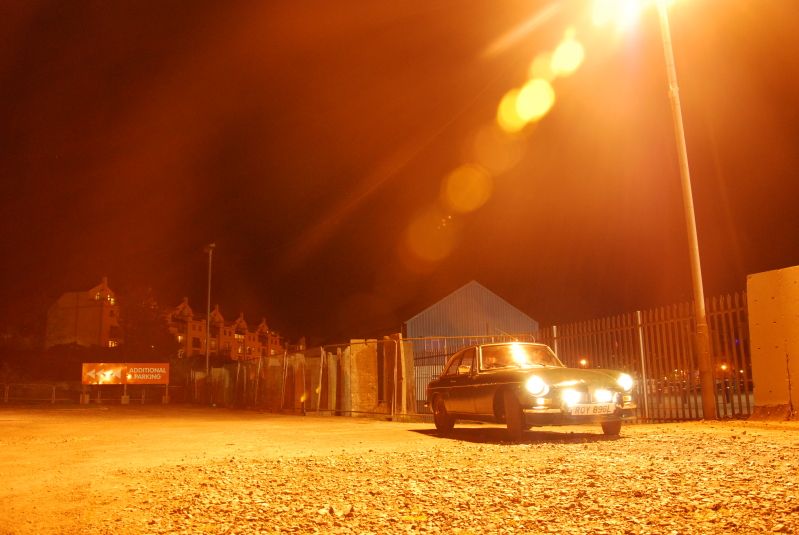 The plans? seeing as it already has this mental 70's front spoiler (seemingly a F/G copy of the LE spoiler) it would be rude not to fit some appropriate wheels. Cheers Mr KFW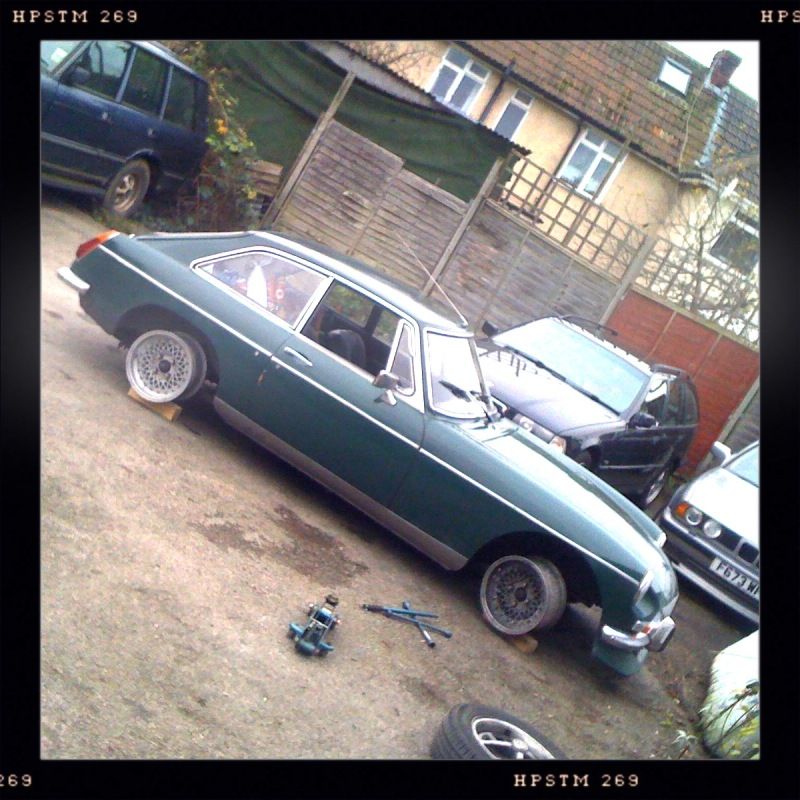 Also plan on loosing the over-riders cause it looks a bit toothy, and fitting a duckbill rear spoiler.
And this ended up in my grubby mitts after an A52 playweekend for less than the advertised price, of £19.. DCOE manifold

Will update soon, will leave you with a pic from Butterz to admire!