Good morning chaps,
I have been looking for an ST205 for quite some time, putting in a concerted effort since seeing one blatting round the roads at the base of snowdon thorugh the snow.
Now I like my projects, and in full understanding of the issues involved I went to look at an ST205 with a slipping clutch yesterday, the result is this -
Yes the wheels don't match, and it is in need of work, but there is a good history file and the slipping clutch led me to finding this in the folder -
Hmmmm, Cusco super single clutch kit? No wonder it is worn out! A sintered plate on a road car is generally a bad idea, slipping to get out of junctions is going to rape the plate in double time :?
Either way, it has some shiny bits, C-One coilovers (in need of a rebuild, might tackle this one myself), C-One exhaust, recent cambelt and service, Recaro seats in jolly good condition, all in all not too bad.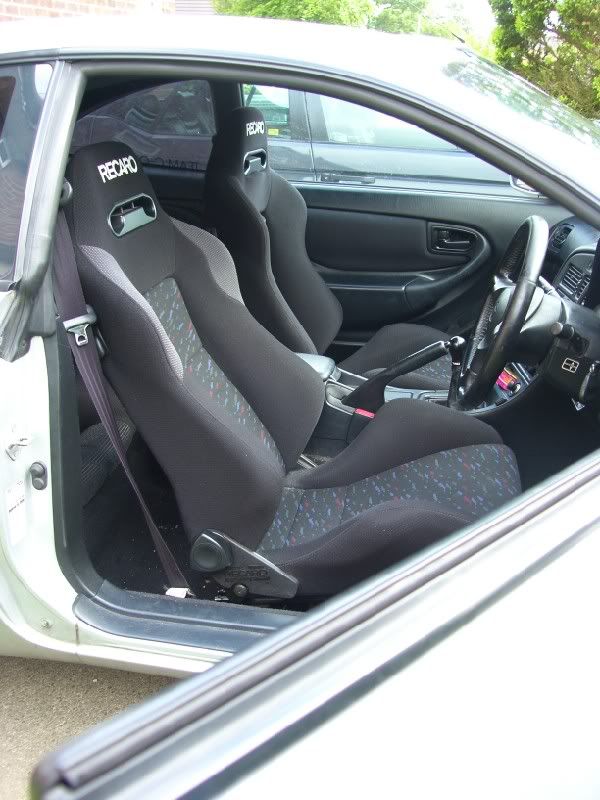 So bits to sort out, are wheels (get those pesky subaru speedlines off the back end), this little bump on the drivers rear quarter -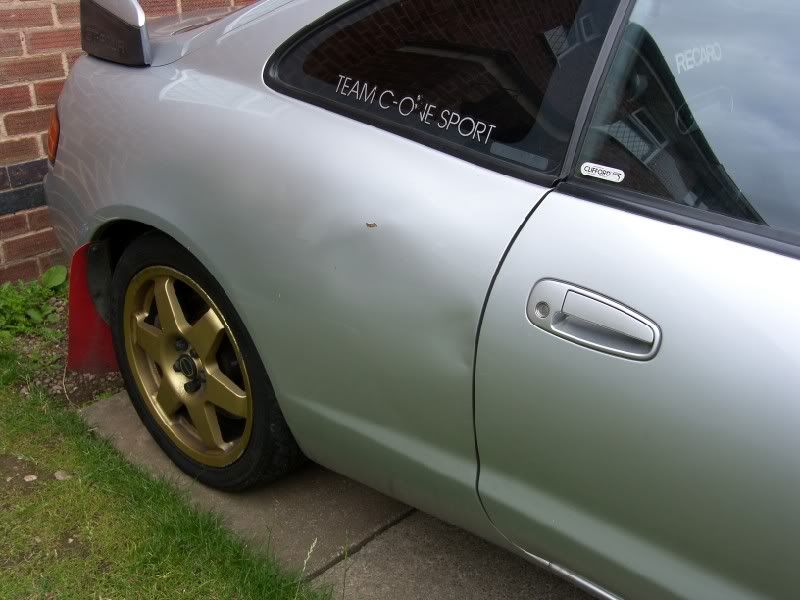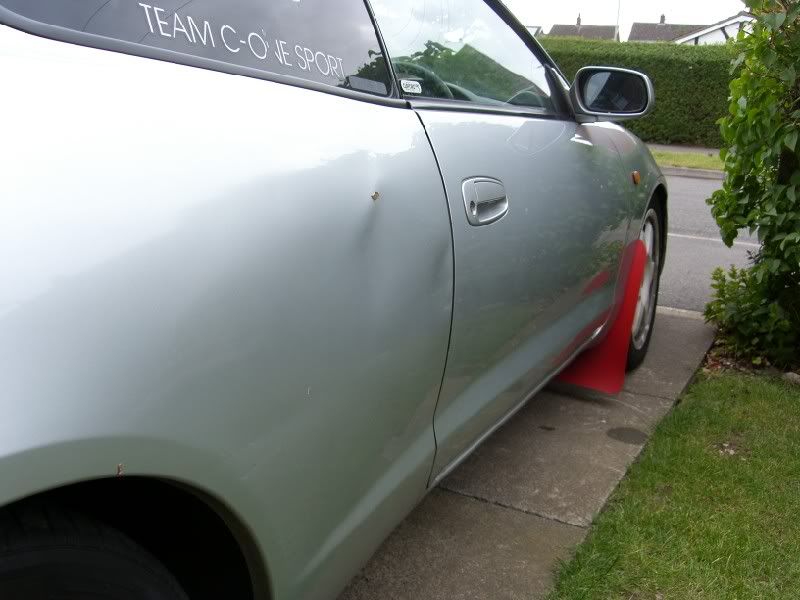 And start looking into the what wheres and hows of this Cusco clutch.
First mechanical items to be attacked were the coilovers, I could see that a couple were leaking and knowing from literature the complexities of the SS front end, I started with the rear McPhersons.
Here is the image the greeted me once the wheels was removed -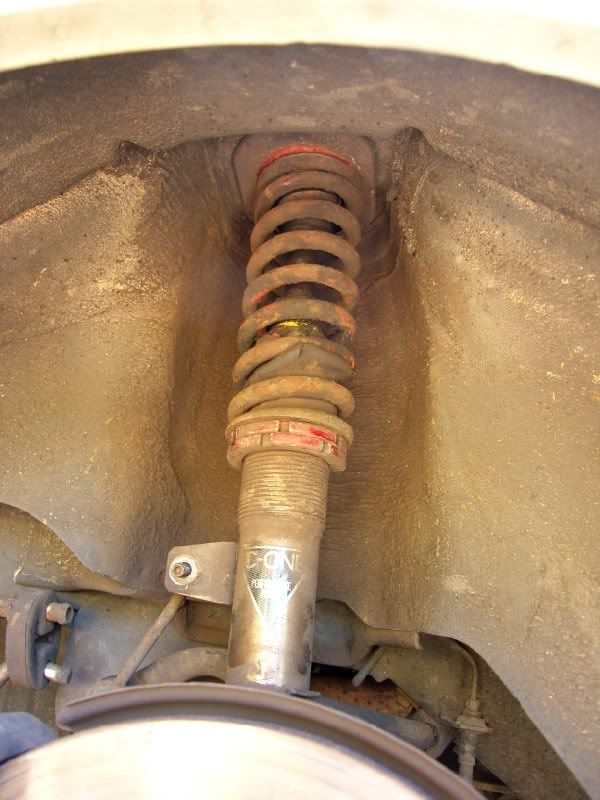 C-One coilover set up, I removed the assembly and started to dissasemble and clean, using my old favourite bio washing powder, nasty for your skin, but excellent on oils! -
The results -
As you can see, here is the reason it was leaking -
Badly pitted shaft! They have been moving around in the housing too, gland nut was not properly tightened -
So I am now looking to replace the damper inserts, probably all round TBH, I have the dimensions but I have no idea where to get replacements as I want non adjustable items with a reasonably complient damping rate, the car is to be a B road stormer not a track tart! :lol:
I also had a quick look at some of the paint issues, first up the passenger wing mirror, the finish was terrible with what can only be described as 'hatchings' in the surface -
10 mins with two grades of cutting compound and a polish, the not perfect but much better results -
Finally, why milky? Well while I was messing around getting my hands dirty, my wife was cleaning the inside, and under the spare wheel she found no less than 9 of these -
So for concealing 9 mini milky way bars, it shall be known as milky from now on :?
Keep your eyes open for updates of a more thrilling nature soon,
Cheers,
J