Ok, so ive bought something old, rusty, french, that doesnt run, with money I didnt really have. I think I must have finally lost it.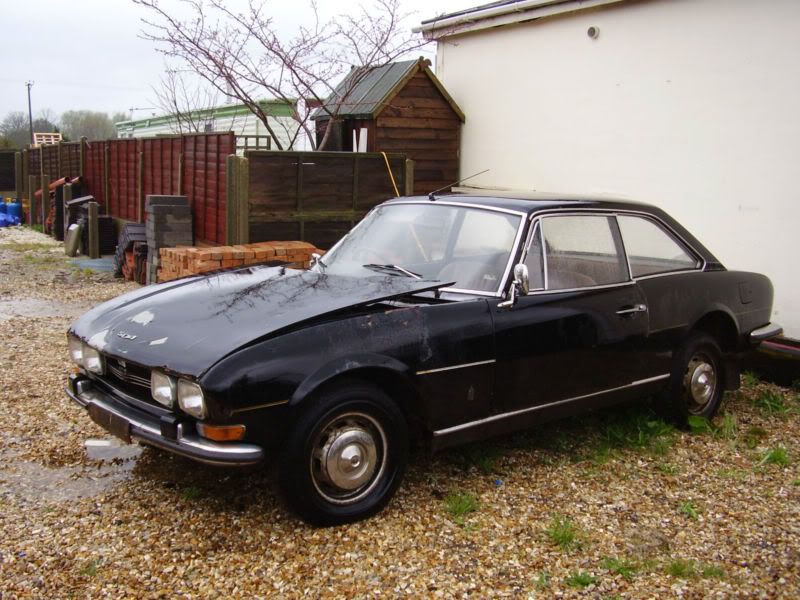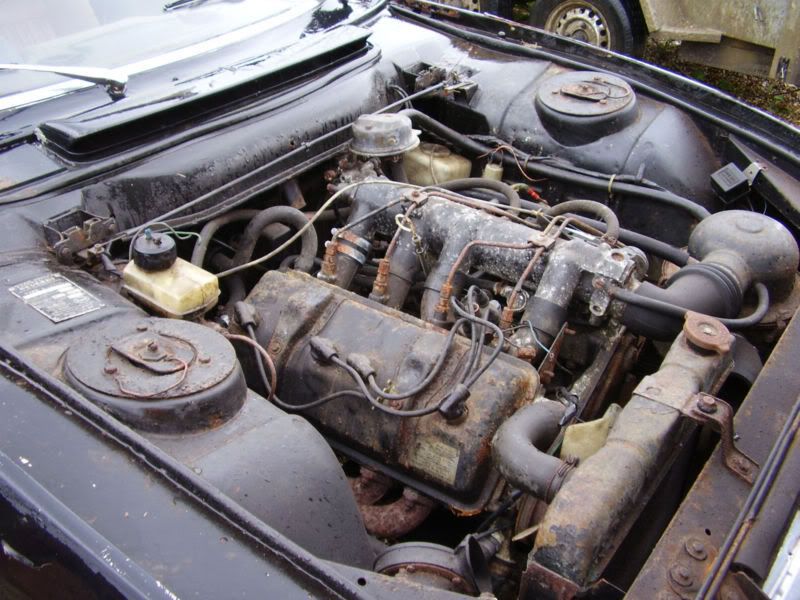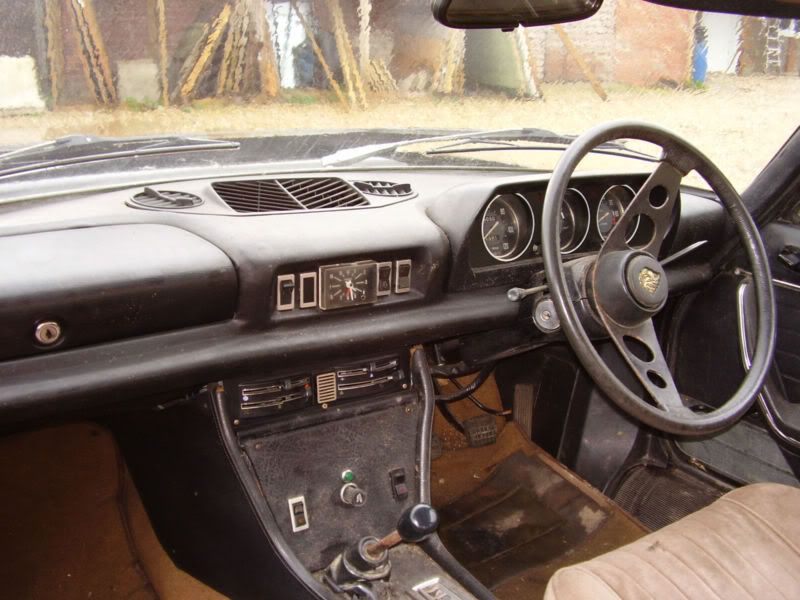 Back at home ;D
I was browsing ebay a couple of weeks ago and spotted this with no photos and practically no info. Not knowing what one was I googled it and instantly decided I wanted it, so to cut a long story short a few days later I'd viewed it and it was mine. ;D
Just 2 previous owners and 66k on the clock (assuming its not gone round), although it doesnt have much documentation to confirm the mileage, however the interior looks barely worn so I'm leaning to it being true. The latest mot ive got is from Dec 1986 which shows 65890 miles, which would mean if the mileage is correct it may have been off the road since before I was even born!
This one is also one of about 250 (from what ive read) that were commisioned by Peugeot UK to be converted to RHD from new by Hodec Engineering of Surrey.
Its fair to say it'll need a bit of welding - both sills look bad, bottom of both front wings, bottom of the a pillars, rear arches, front of bonnet, back edge of bootlid, drivers floorpan. Ive noticed looking round that theres alot of filler all over it, mostly on top of where the bad rust it, so I may (/probably will) find more holes as I start working on it.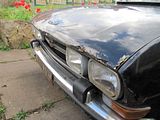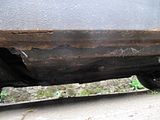 Inner sill looks ok fortunately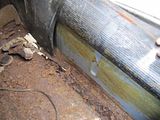 So far since it was delivered on monday I spent about 5 hours on tuesday getting the doors and bonnet to close. The main issue there was that the catches were all siezed up, a bit of lube and a fiddle saw a big improvement.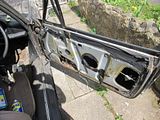 Today I hooked up a battery and found the headlights work but thats about it, so ive got some electrical gremlins to work through. Priority at the moment however will be to get it running so I can move it around the drive as necessary while working on it. Got as far as removing the plugs and checking the oil, which is surprisingly clean. Tomorrow ill see if I can turn it over by hand, test the starter motor and try and swap out the stale fuel for some fresh, then if I get chance ill have a look at the distributor.
And of course the reason why I wanted one: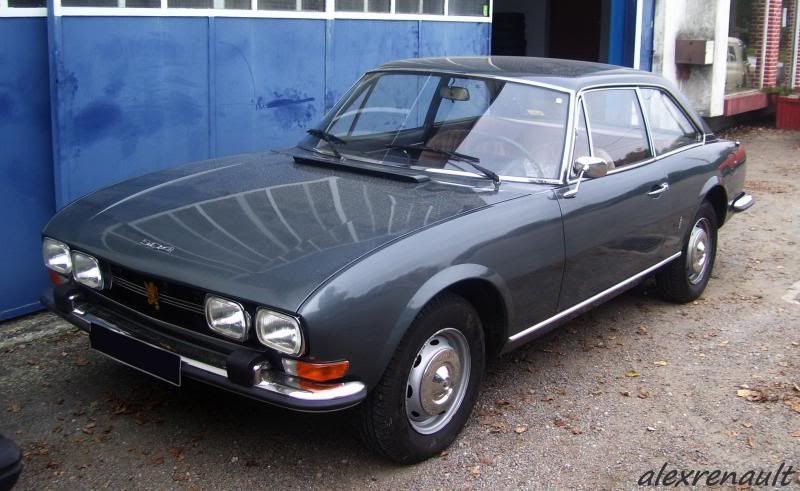 (http://voitures-anciennes.over-blog.com/article-peugeot-504-coupe-serie-1-62769004.html)