Between laziness and general car destruction, my readers ride threads are always a bit curse word. So I'm trying to turn over a new leaf, I'm going to try and keep the Shovit in good working over and chronical my misadventures with it. So.......
After an early start and a fairly lengthy bus/train journey I've pick up a new car, to be precise it's Dave aka Butterz old Chevette. Not really sure what else to say really other than I really enjoyed the drive back from Bristol despite the fact 70 feels very busy and buzzy. I got back to Brixham in good time with no dramas at all.
Quick photo of the car home safe and sound.....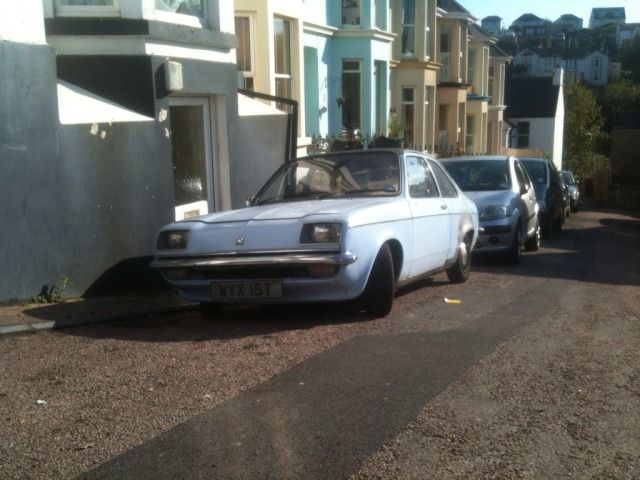 Plans are to: get some wheels probably weller or starmags, fix the leaky carb, fit electric ignition and keep on top of the tin worm.
Other than that just enjoy it!
Thanks Robin