Wotcher!

Been lurking around a while now trying not to drown in the years of excellent cars on this site. It's a life's work just reading all the awesome build threads here. Anyway, I finally got my life organised enough to join up properly so thought it was time I shuffled out of the shadows and introduced myself.
My name's Nik, I'm a confirmed rotary addict. There, the confessions the hardest part lol. Last year I found myself having to sell my beloved Kawasaki after having been folded, spindled and mutilated once too often. That left me with my only form of transport as a '92 RX-7 S6. Since it's on a single turbo running about 430 brake and regularly hoovers its way into single figure MPG, plus in the wet its rather like Russian roulette, it wasn't the most practical daily driver. After much head-scratching trying to find a car that was fun, reliable, interesting, economical,stylish, etc, I decided that reliable and economical were fer da boids, and bought another RX-7. It seemed the only sensible choice.

I managed to score a low-mileage bone stock Series 3 (the last of the first generation RX-7s). In fact, I don't think it's too much of an exageration to say it was one of the most tidy unmolested examples left, one owner from new. All too many have long since returned to the soil. They rot so fast it's like timelapse film, and the achilles heel of the Rex, that wonderful rotary meant many went a bit wrong, got parked up pending repairs that never happened, and now they proliferate eBay advertised as "projects" with mould growing out of the rubber trim and rust granules pouring from their trouser legs

Anyhoo, mine looked like this;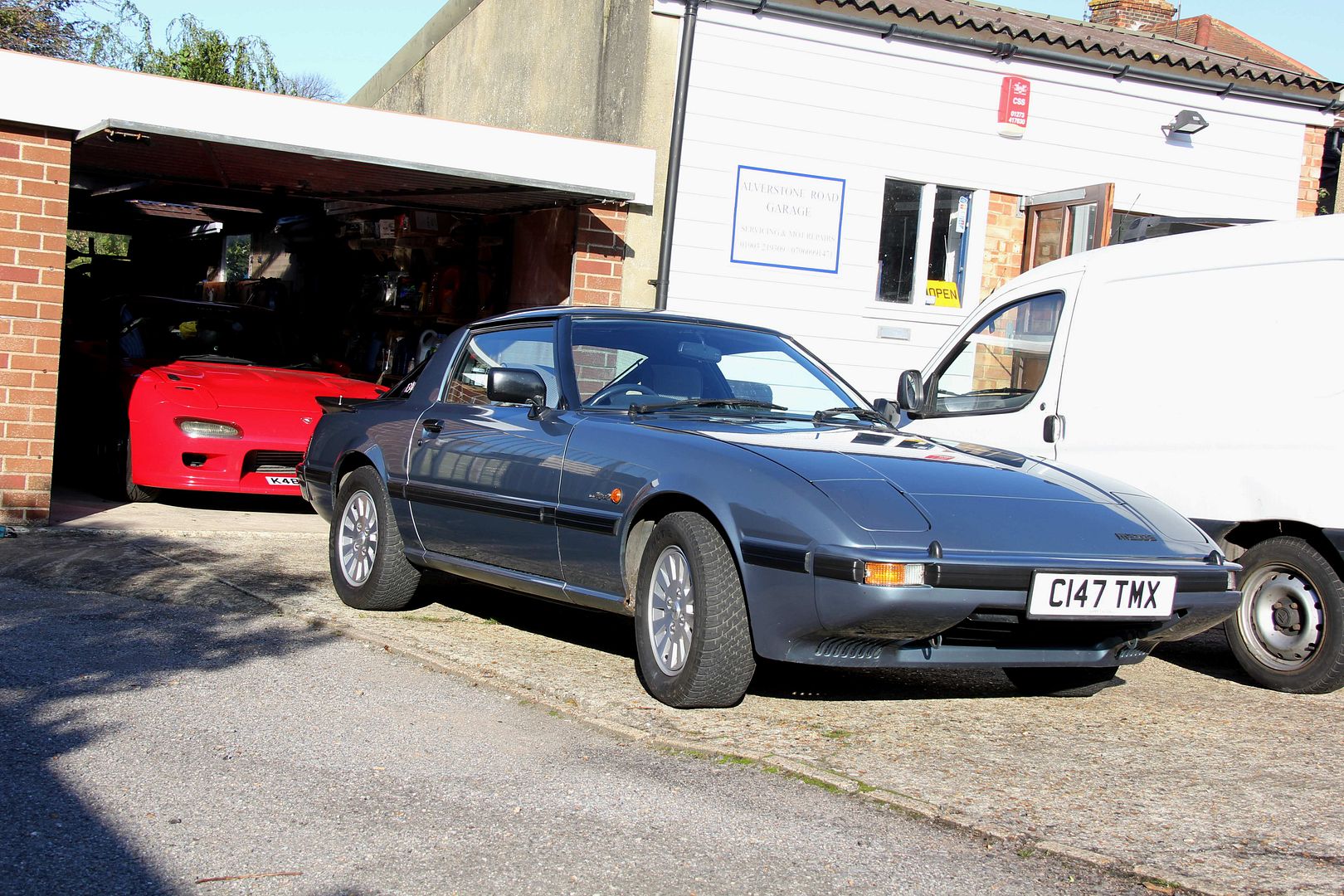 Which is lovely... but it doesn't look quite the same now.
I'm sure there are plenty who think it sacreligious to carve up a pristine original car... and to a point I'd agree with that. I've modified it to my tastes (I'll continue this thread as a retrospective till I get it up to date with where I'm at now) but I've tried hard to do nothing permanent to the car. It doesn't need welding (yet) so I've been lucky enough to be able to do cosmetic and geometry changes so far, all of which can be put back stock if necessary. But who am I kidding, she's a keeper and I've no intention of getting rid.
Right, I'll get on with the thread later when I've got a bit of time, just wanted to introduce myself and say hello for now. I wondered whether to do one on the '92 RX-7 as well but I'm not sure if it counts as "retro" strictly? If you guys wanna see a thread on it, I'll be happy to share. It's certainly a bit of a thing nowadays;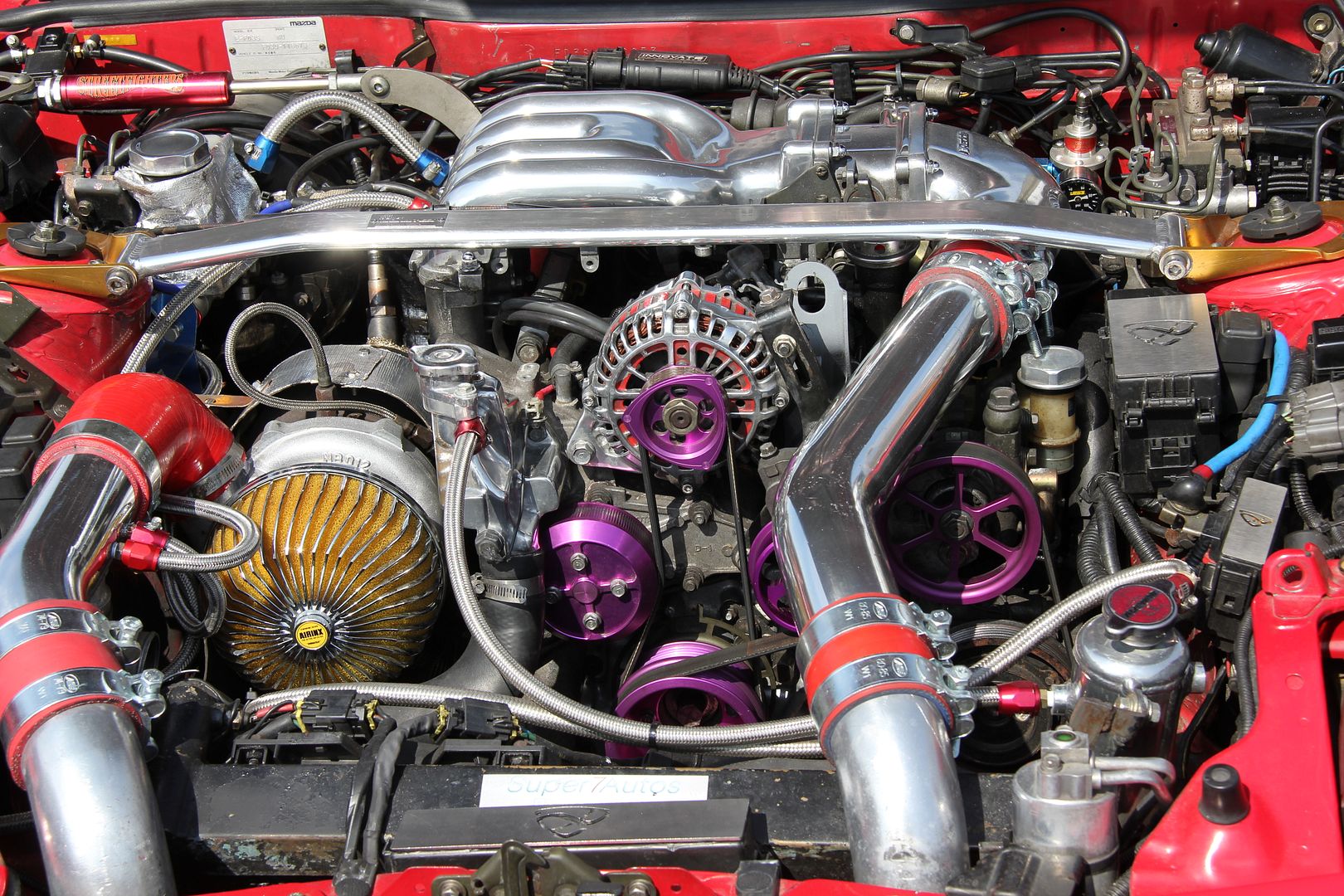 Anyway, that's me. Hello! Thanks for having me