Here is my thread for my Raspberry Pi. For those of you that have no idea what it is, please go here:
www.raspberrypi.org
Essentially this is a small cheap computer that can do lot's of awesome stuff! After a long wait, mine turned up and that evening, I put the RC2 of RaspBMC onto a 2GB memory card and got it all working.
RaspBMC (
www.raspbmc.com
) is a version of the most excellent XBMC (
xbmc.org
) which has been made for the Pi.
Prior to this arriving, I was using XBMC on an old XBOX that had been chipped and this was fine until we started wanting to watch hi def (720p / 1080p) content, so we retired it with the Pi and then I thought of a suitable case for it...
Originally, I used Lego while I was waiting for the right case to come up at the right time, sadly no pics of this but it was just a Lego box...
I found this on eBay very locally and got it for the princely sum of £2.50 and then proceeded as per the photo's:
1. MegaDrive arrives on desk with no clue as to the butchery that is about to occur: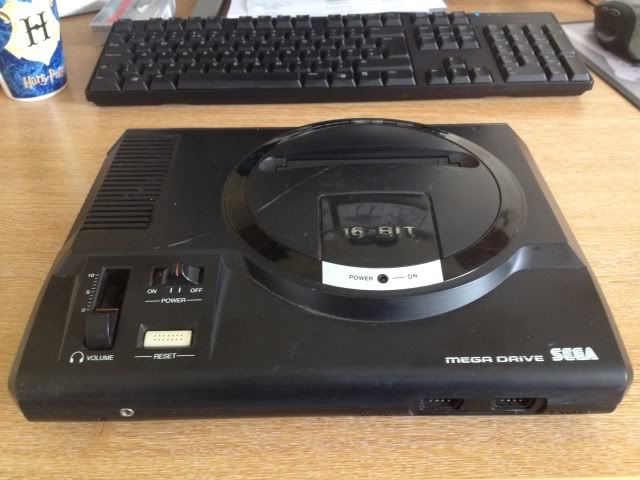 2. Gut the thing: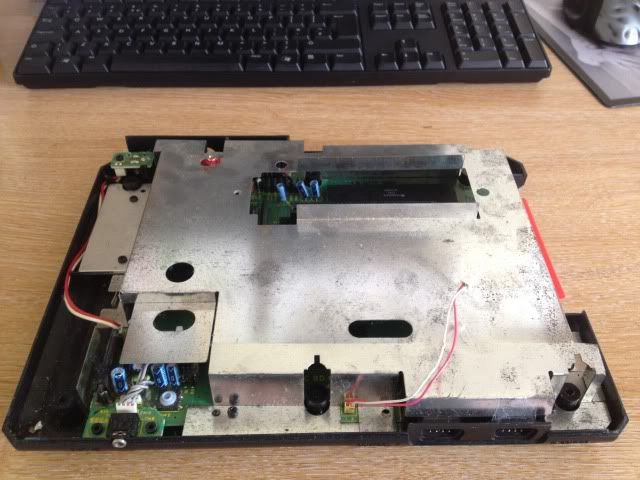 3. Added something for phase 2 of the build. This is the guts from a Windows Media Centre IR receiver, You can see where it sits and will be connected when I get round to getting the soldering iron out and shortening the cable. There will be a smoked piece of plastic to go over the old joypad ports.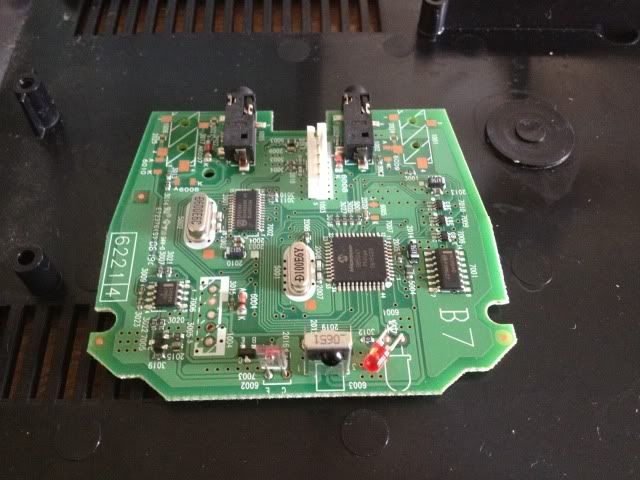 4. Size up the best position for the Pi. It is amazing that the credit card sized piece of circuitry on the left is a full computer capable of running Hi Def video! The consideration here was to line up the HDMI port of the Pi to the available slot on the back as HDMI cables are not hugely flexy (The ones I have to hand anyway).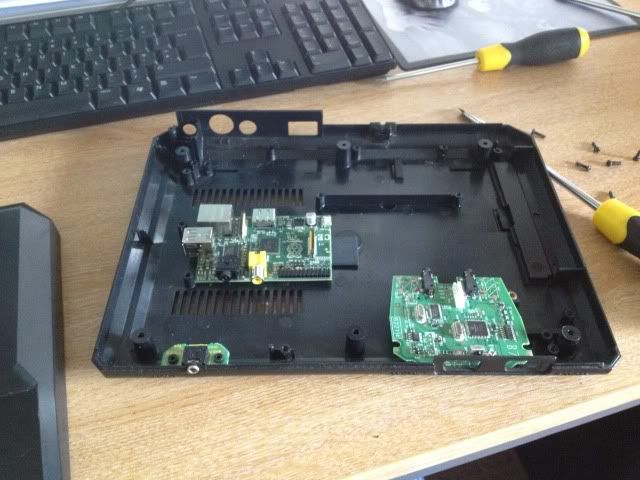 5. Mounting the Pi was the next issue but using some Superglue and some spare Lego bits, a solution was found: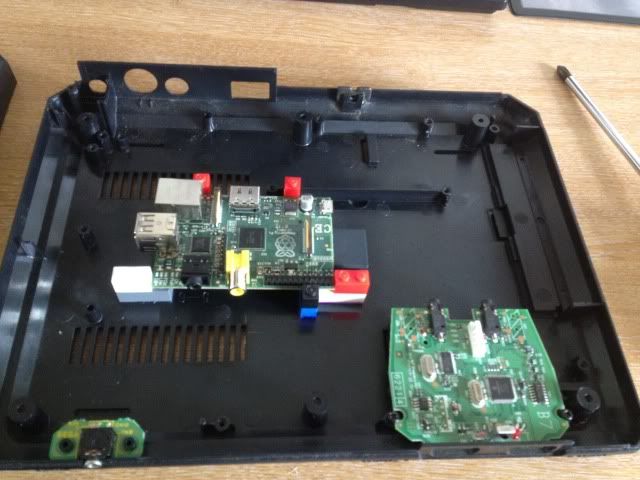 6. Then it was time to load the new Release Candidate to an SD card and boot off this. In a reassuringly short amount of time: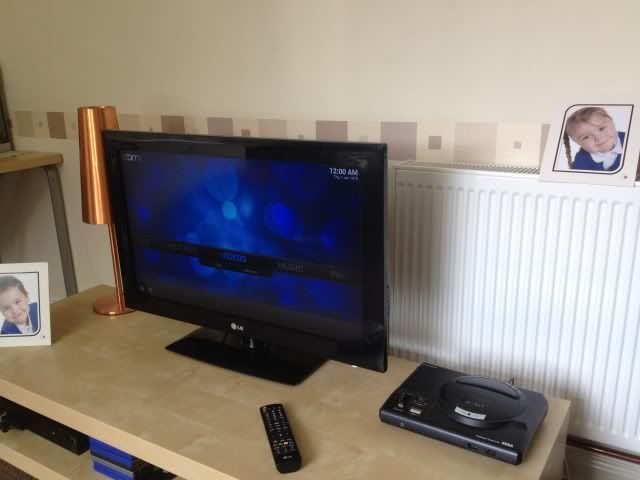 I am using the iphone app for the control of the XBMC at the moment, but I want to get a proper remote for it at some stage hence the infra red adaptor going in now.
I want to get the red LED on top of the Megadrive to be lit when it is on and also set up a switch on the power button as well!
So there you have phase one of my retro console looking modern media player!
Thanks.
Rysz.