The term nostalgia describes a sentimental longing for the past, typically for a period or place with happy personal associations........................... Certainly described why I decided to go for a car around the time I was conceived. An age where mechanical, hand built and rust are words we all still use to describe the 80's. All of which at some point plagued all the cars of the era, so purchasing a car which eliminates 1 of those words already helped with the running and the restoration of a car. A GRP body and galvanized chassis A 1981 Lotus Esprit 2.2 n/a was what I have ended up with ;D
I had an idea what I wanted so all I needed was something that caught my eye. I also looked at a 1982 mk golf cabriolet after viewing the lotus for the first time. It was metallic brown with a brown roof. BUT with the most unenthusiastic owner and a text from the guy with the lotus saying ''its a runner'', it was time to boomerang back up to Telford from stafford to view the car for a second time in the light of day outside the dusty factory. Needless to say I was sold and so was it. The next day it was sat on my drive ready for a drive............ Well, after I gave it a thorough going over

Although I liked these cars in the original condition, I always thought they looked a little high so plans were to give the car more stance without compromising ride or comfort. With the original tyre and wheel combo, this wasn't possible so that was part of the change but not a drastic one. The car is still under construction but here it is on its first shakedown outing in Evesham....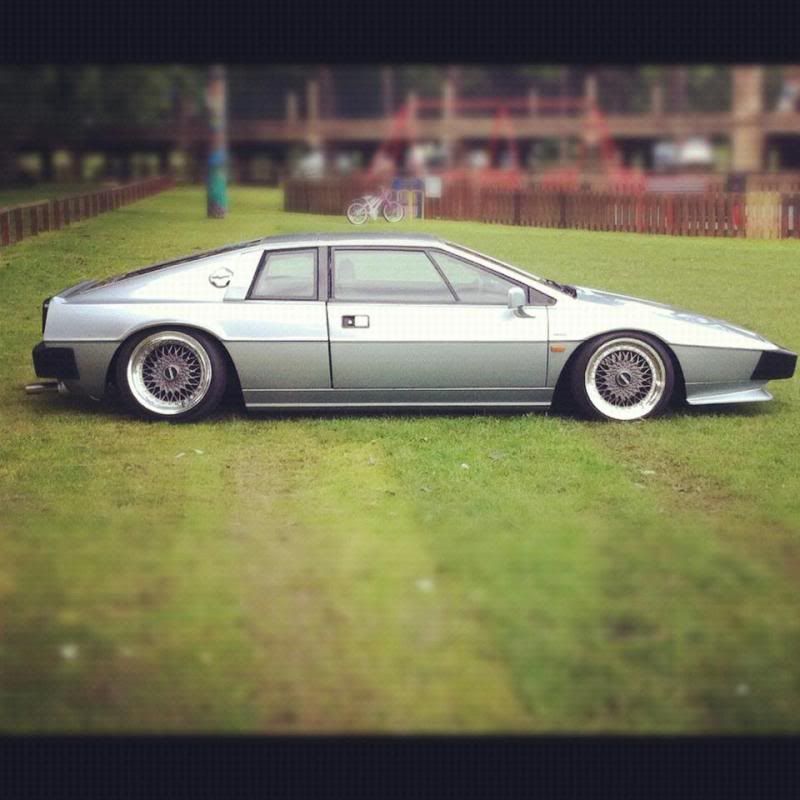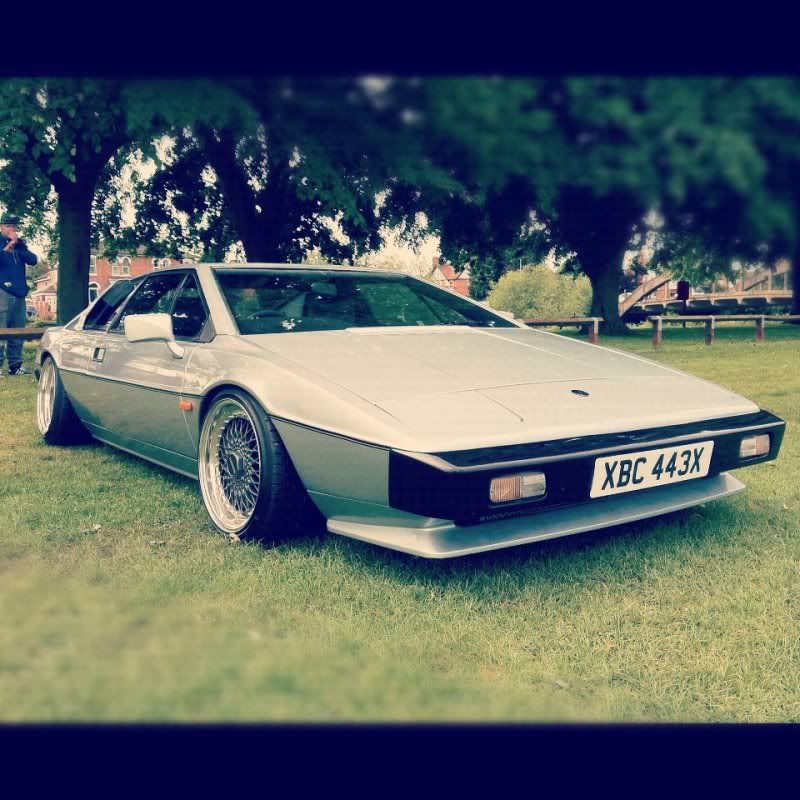 No chassis alterations at all during the build before you ask

. Oh and I don't drive the car at that height, it would rattle out my fillings out. The suspension however has been altered

More build pics coming soon, from interior strip to general repairs which as always with a lotus are never ending!