Well I've been away for a while now, but I've not been sat around doing nothing, well not too much anyway! But instead of getting on with my track Mk1 Capri, I've been helping Lauren (my far better half!) build herself a daily.
So the original idea was to find a nice Mk3 that was on the road and in pretty good nick - something that could be used and improved along the way. But well lets just say that something a bit different appeared on ebay only 2 miles from the barn! That coupled with Lauren's preference of the slightly simpler and more retro Mk2 (bit of love for the unloved) meant that there was only one way that ebay find was going to end! And anyway, even if it turned out to be far worse than it appeared it was cheap enough not to lose much money on

So here it is in all it's glory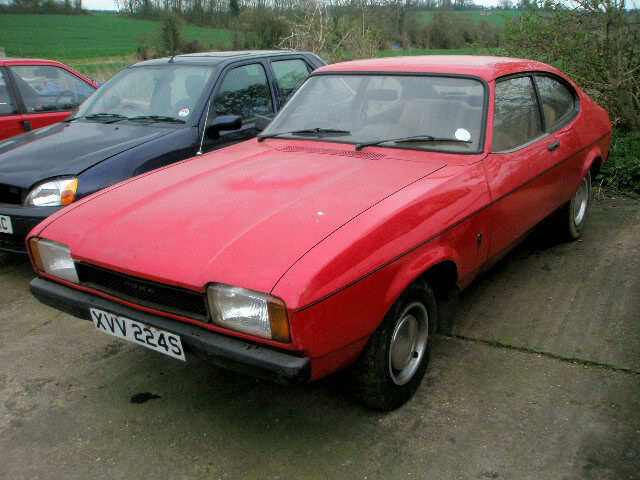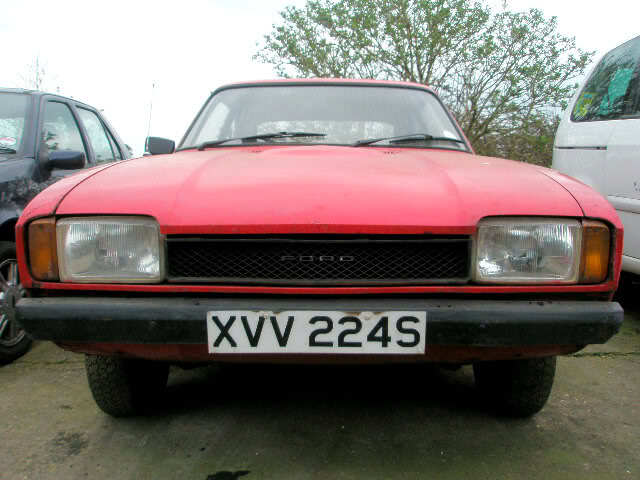 It's a base spec run out model (1300cc xflow motor) and is pretty basic, but all the better for it if you ask me, always liked the no chrome look. Bit of a rear beast really, even seems to have had one lady owner from 1980-2012!
The plan is a full restoration of the body and reconditioning of the running gear with a few mods to make it easier to use. Body is going to be finished in a dark gunmetal with some red detailing and wheels/bumpers/etc finished in gloss black. Mods will be some alloys, slight lowering, electric powersteering (corsa column mated to the capri setup) uprated brakes and some small suspension mods (couple of bushes and rear trailing arms) and finally a 5 speed gearbox, and that's about it. Should be a nice useable car once it's done

That was a couple of months ago, since then, well lets just say it isn't exactly in one piece any more! Taking it to bits highlighted a few issues shall we say. The interior was, well, knackered so a new carpet, seats and restored door cards are in order. But there was a nice surprise underneath the carpet, and that was that there were only a couple of small places where you could see the floor! To be honest while I thought the shell was pretty solid, even I've been surprised by how solid it actually is - puts my Mk1 to shame!
Of course saying something is solid, is relative, so lets it's solid for an old Ford! I've only found one patch on the whole car, and a lot of waxoyl and used engine oil which seems to have done a pretty good job of protecting the body from the worst of the elements - that and the fact it's been locked up for a good few years has done a lot to keep it far better than most.
I decided to tackle one side at a time, starting at the front, so off came the wings and out came the engine.
Lauren cracked on with sorting out the engine bay and inner wing area's which are now ready for a good sand down and then some paint. Engine bay will be a light grey (becoming a bit of a signature of the cars I help rebuild) and the inner wings will just be black stone chip.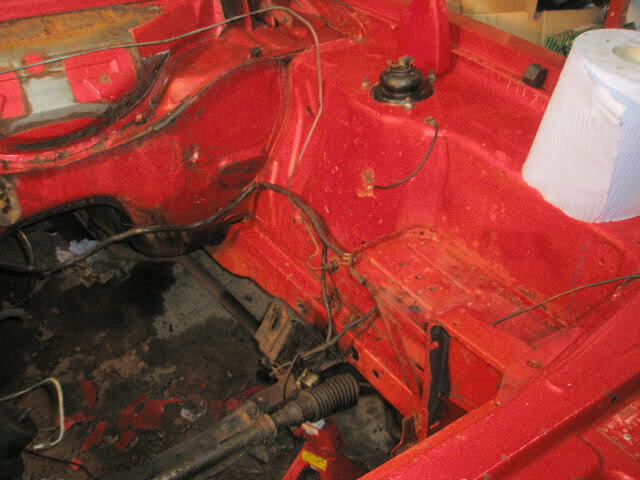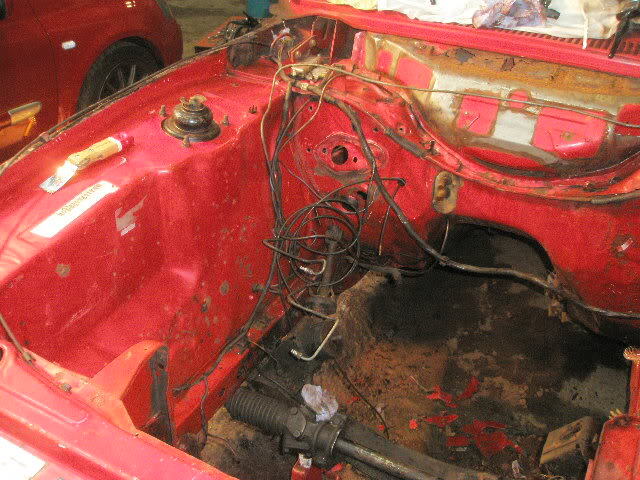 But some welding work was needed around the edges -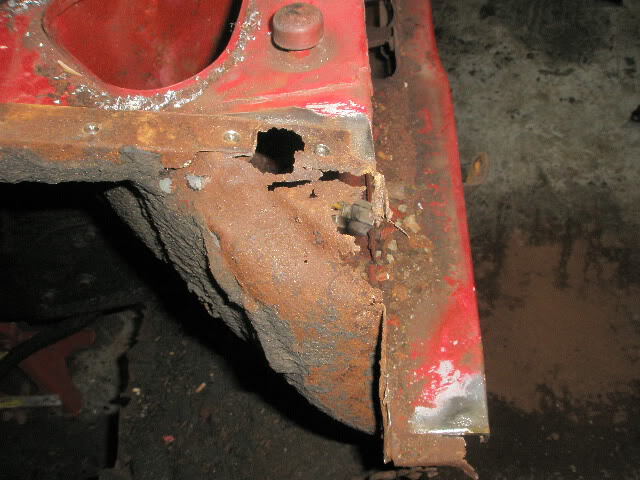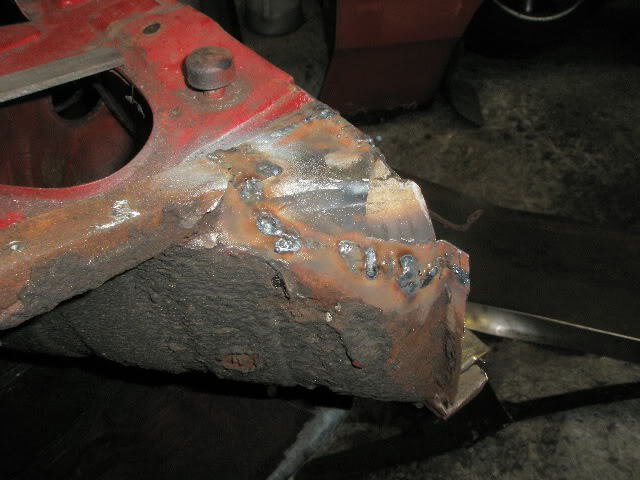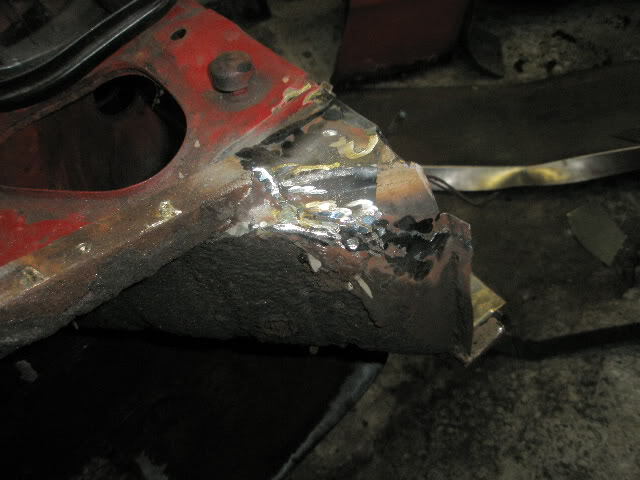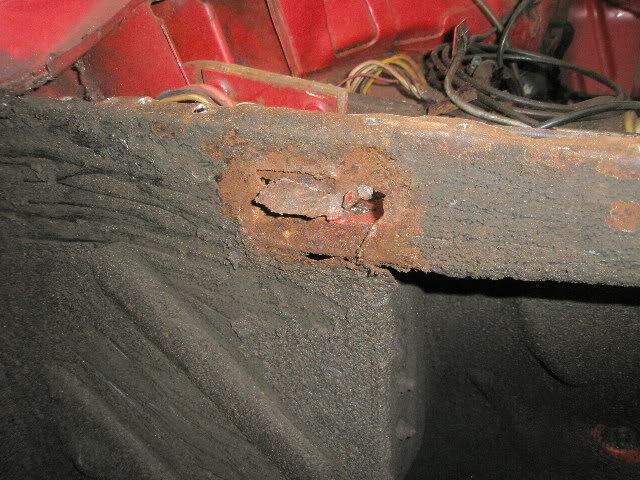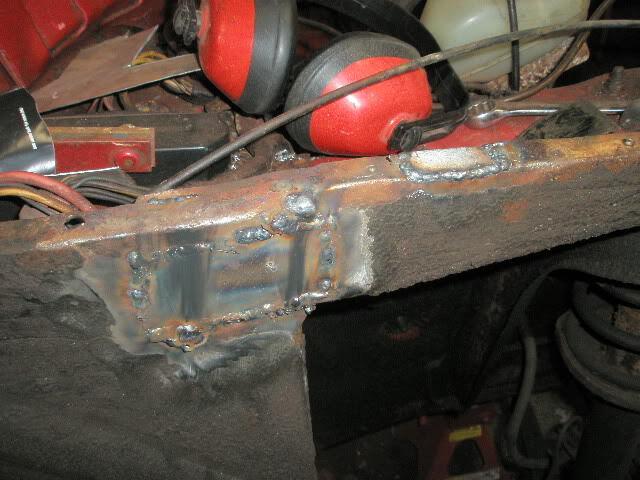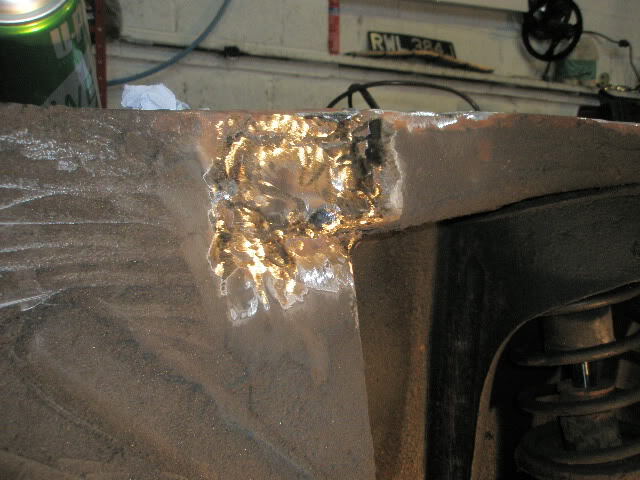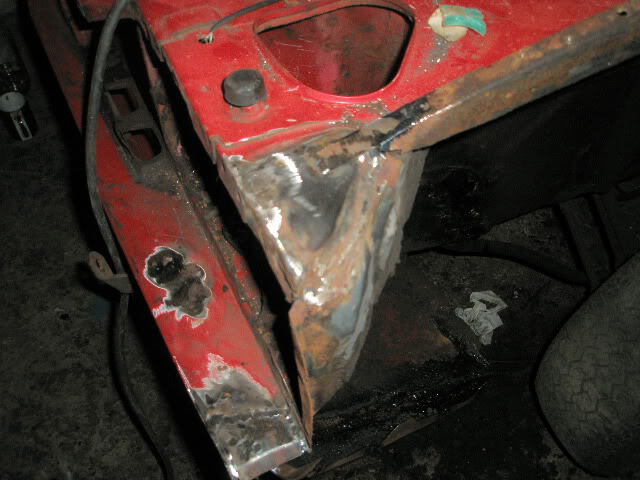 The top of the heater box was one of the worst looking areas, where water had got underneath the sound deadening, but thankfully it had only really affected the flat area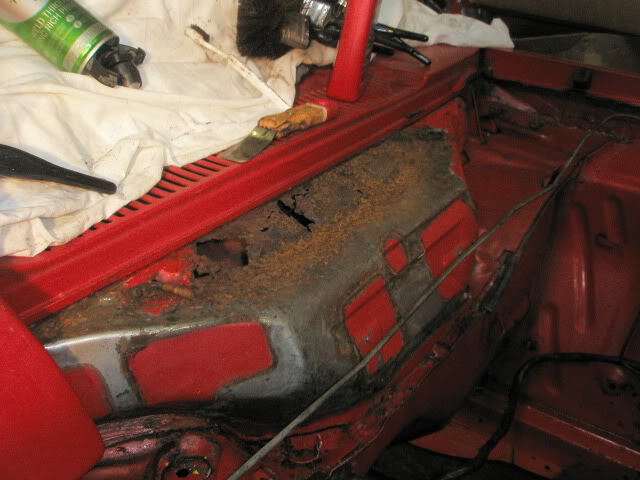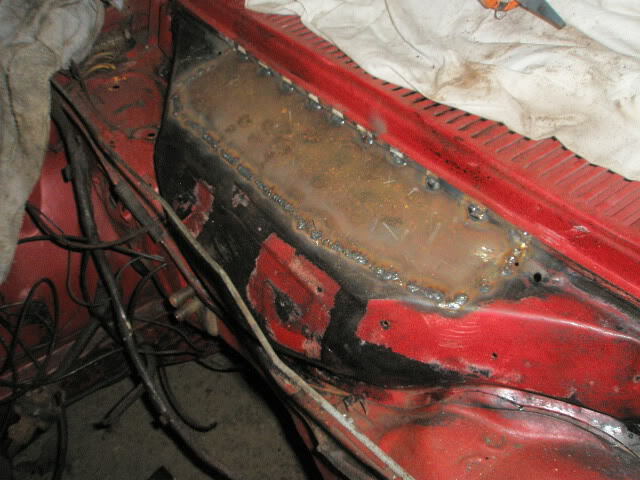 Beyond that the sides of the front valance had both gone, so needed a fairly large repair section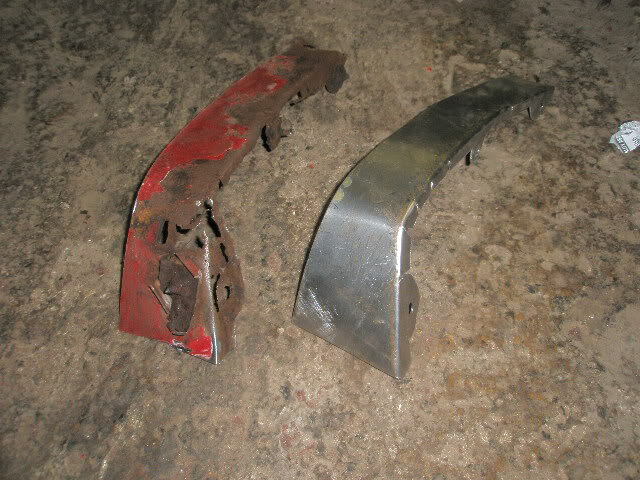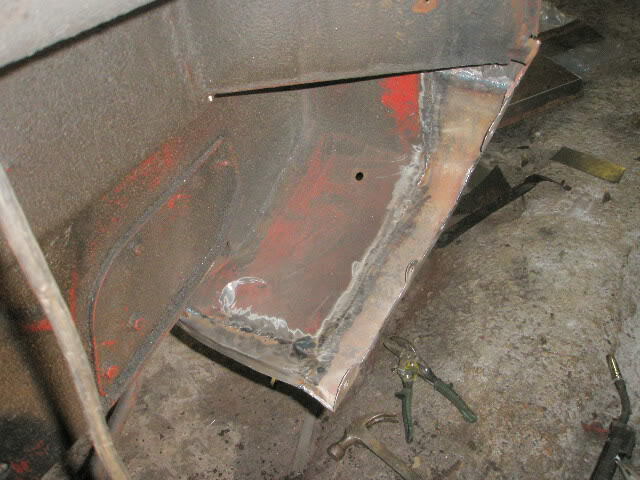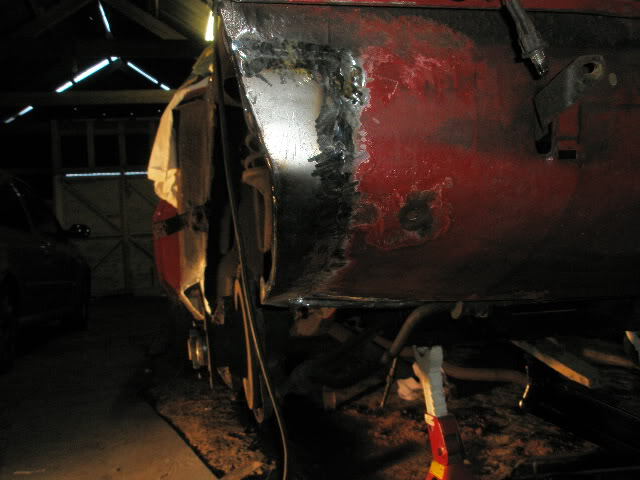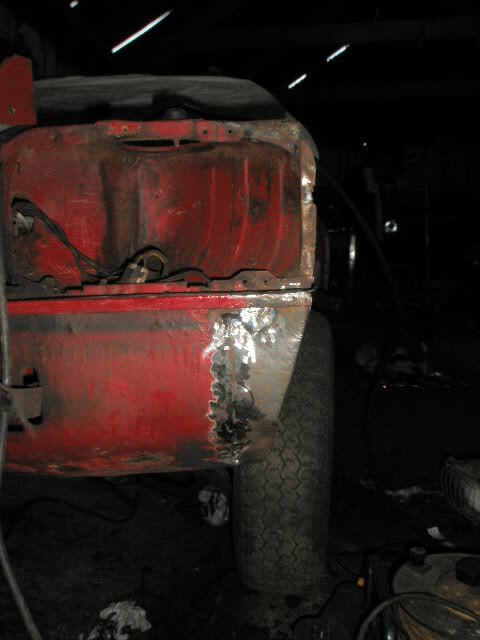 Moving back from there the floor did need a little work -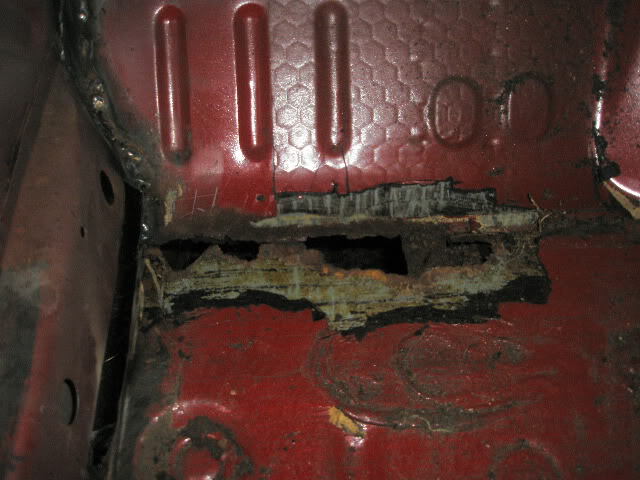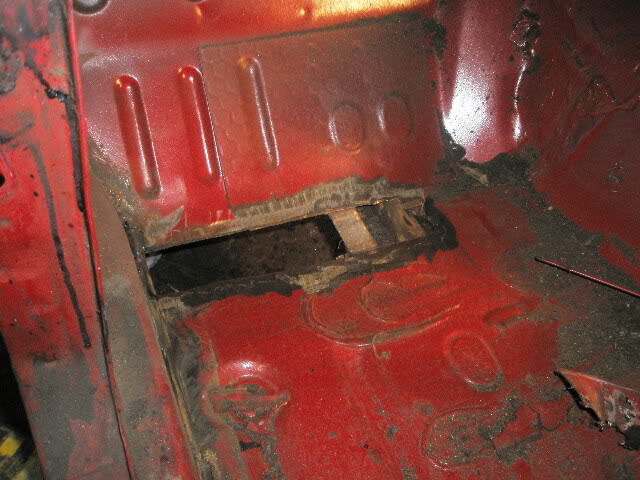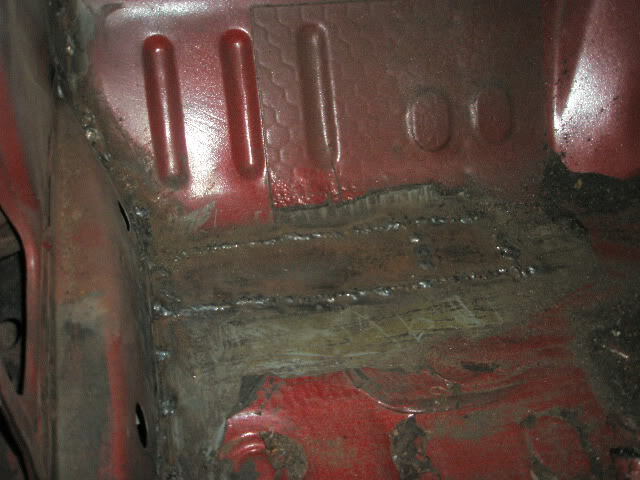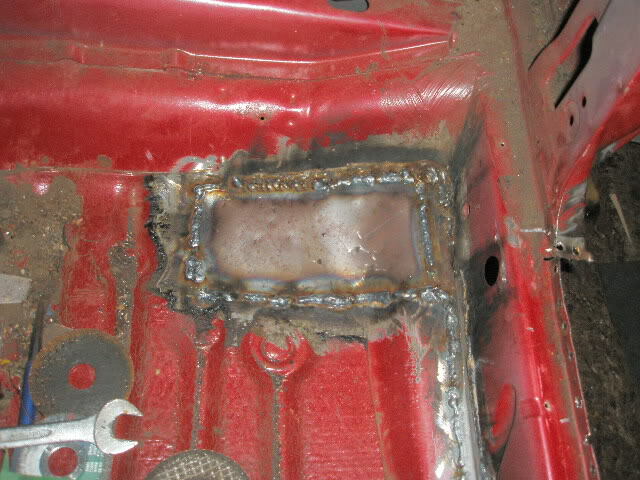 Then it was time for the sills. The outer sills had a few holes (well the rear section wasn't there any more!) but looked like patching them might be easy enough, and the inner sills looked really solid. Finally the front sections of the sills, a common weak spot, were also pretty much gone. In the end instead of patching things up we decided the car was good enough to warrant doing things properly, especially since full sills were pretty cheap.
First of repairing the front end bits -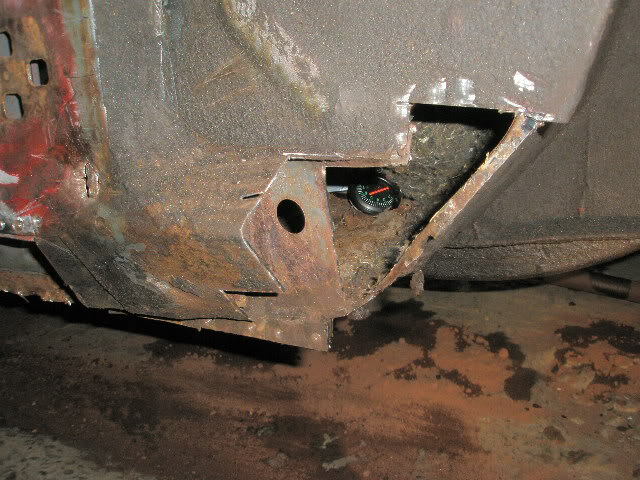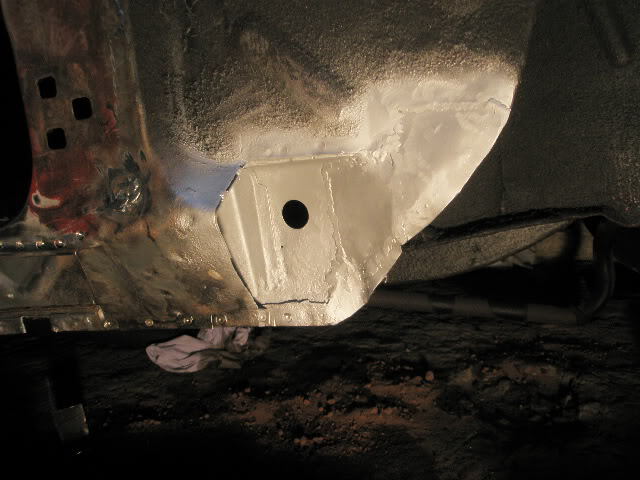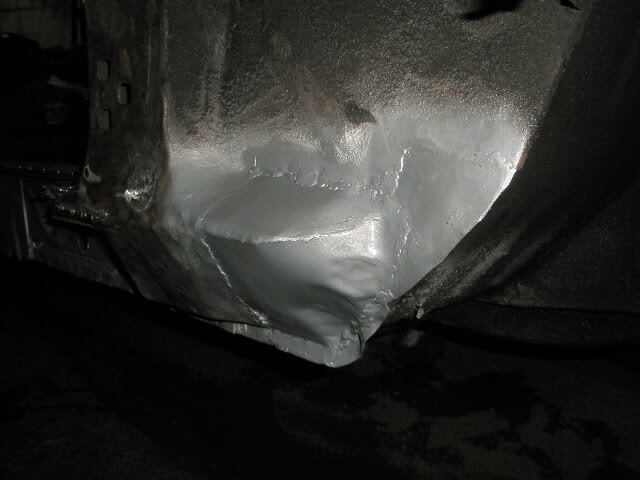 Then off came the sills, sadly it was at this point that it was obvious a bit more than new outer sills was needed...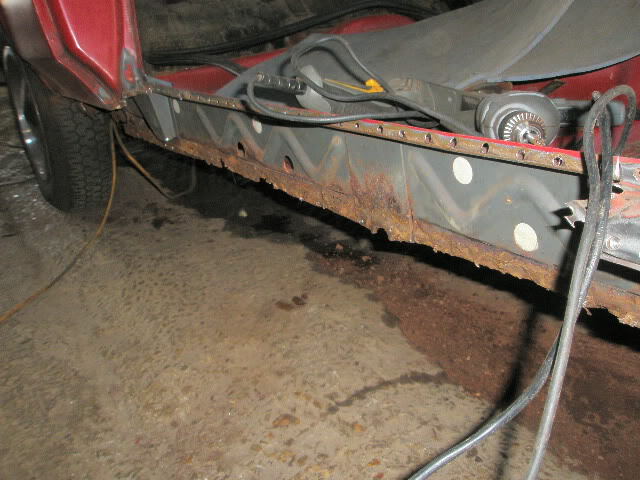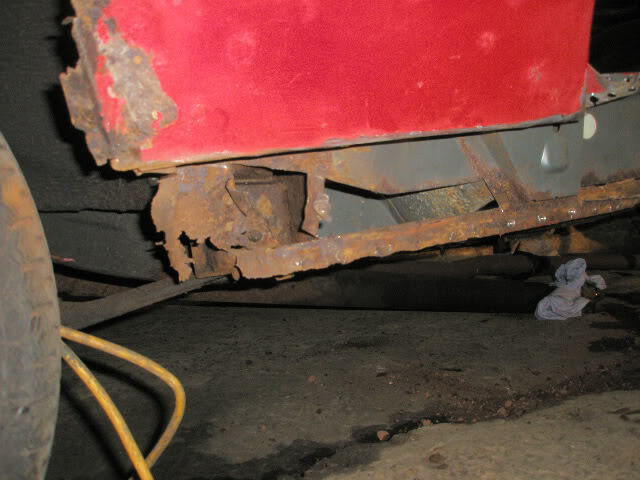 The floor and inner sill both needed new bits, mostly to the lower flange. So onwards - patching it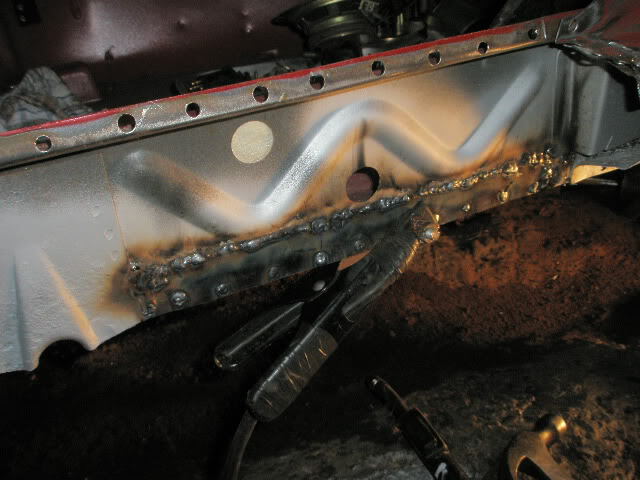 bit of weld through primer to stop it rotting out too fast next time!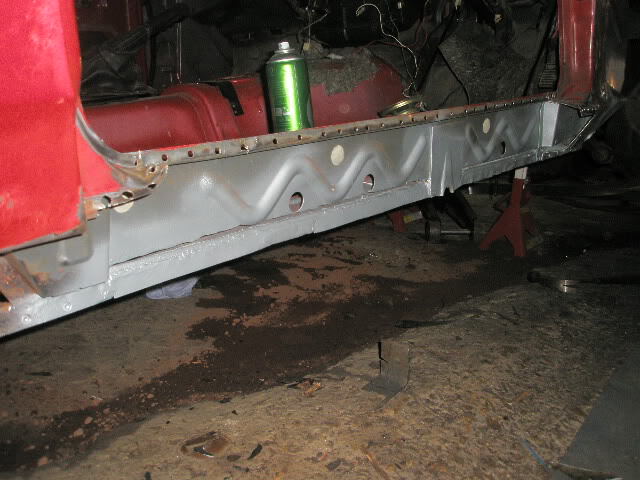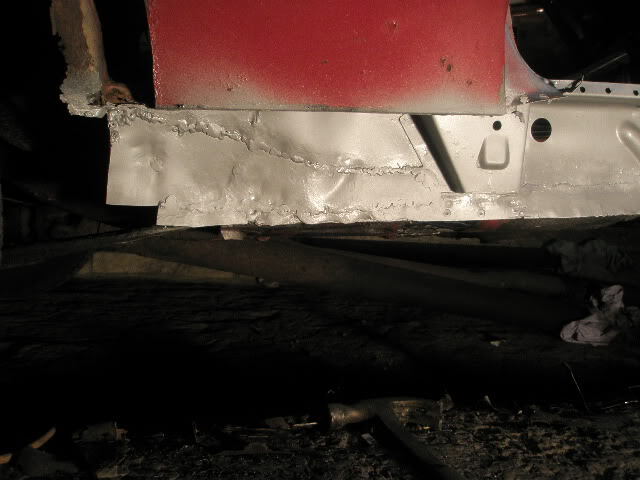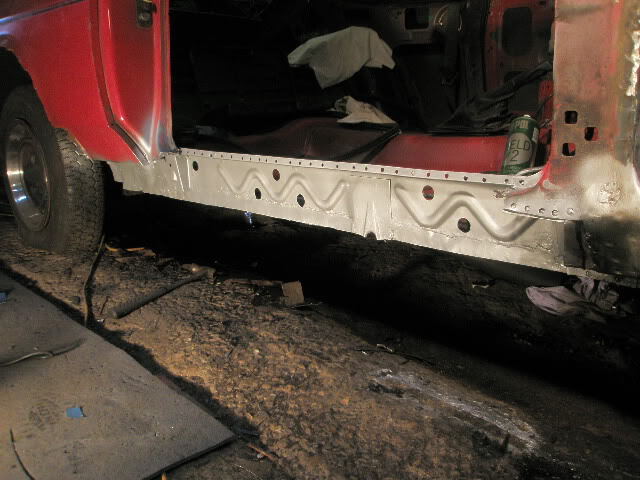 finally the outer sill back on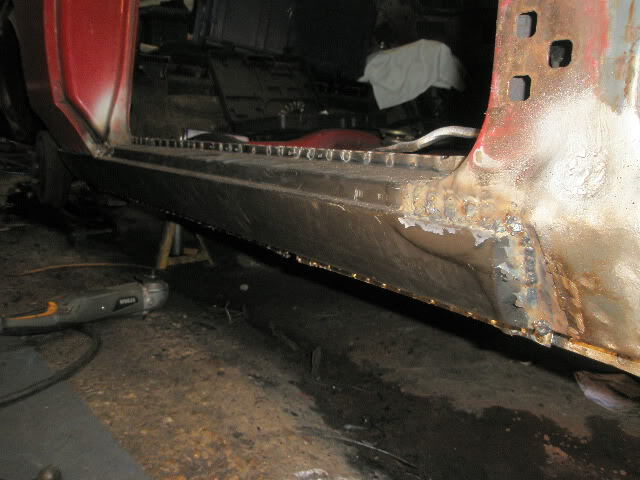 That was the right hand side, I'm currently on with the left, which is about 1/2 done, just the rear patches to do before putting the new outer on - photos of the latest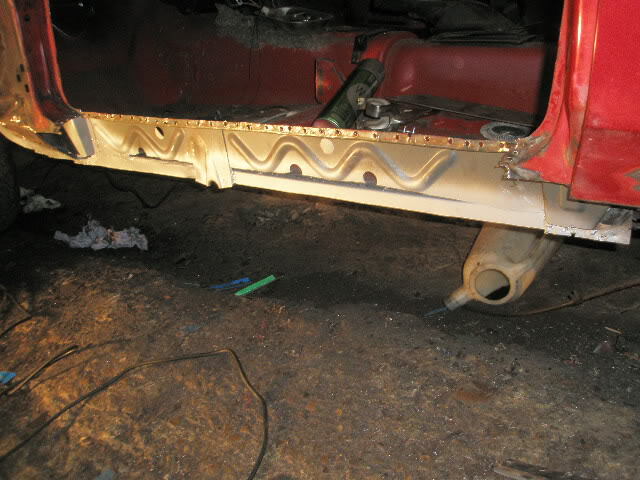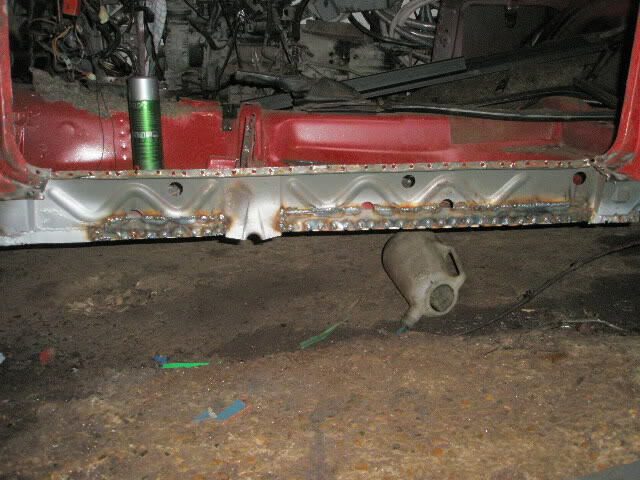 After the right hand sill came the rear arch and lower rear corner - these were probably the worst bits on the car -
As well as weld through primer I've been treating everything with a rush converter called Furtan - seems to do a good job and when the car is back together I'll do all the enclosed areas and then follow up with some cavity wax to protect it all as best I can.
Other than that the A-posts also needed a fair bit of work (told you solid was a relative term!)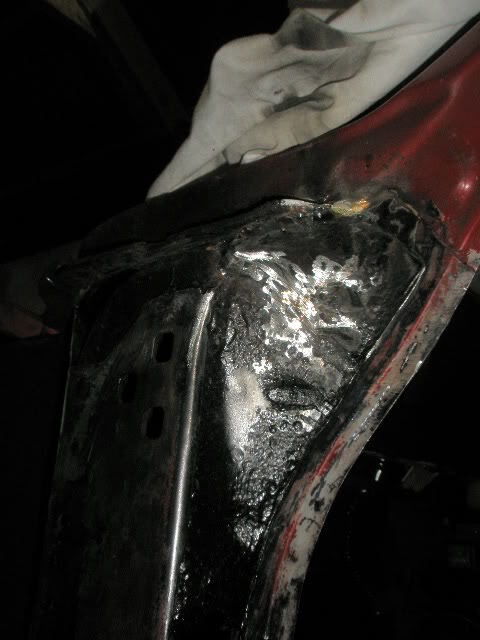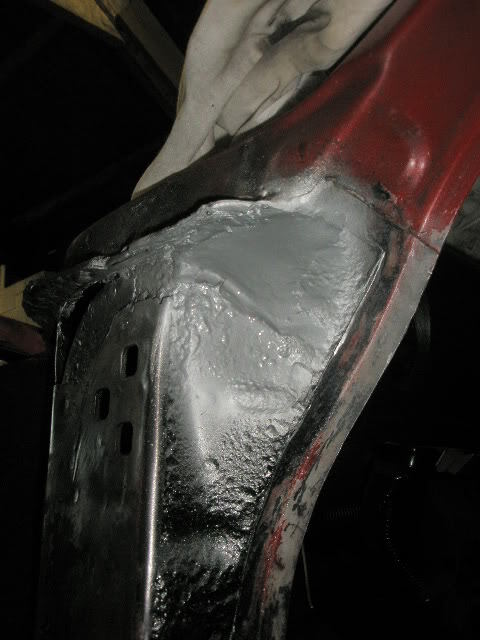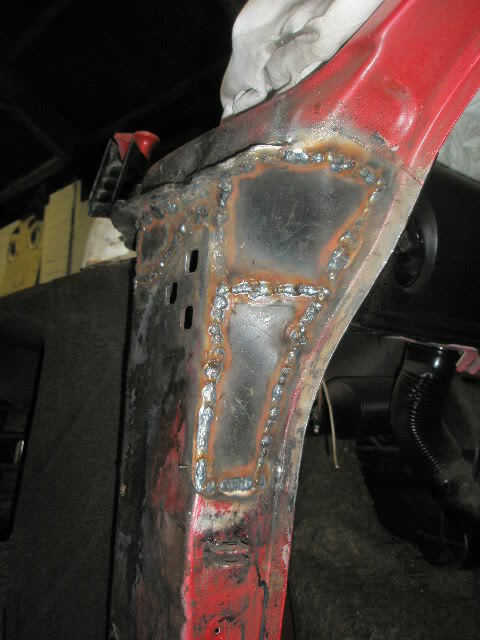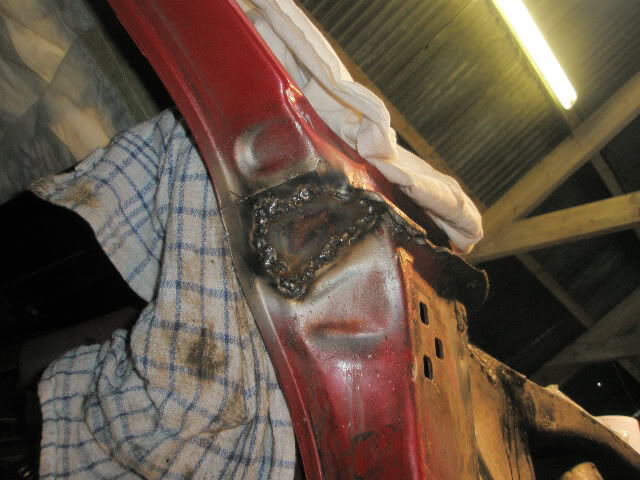 So it's been tons of work up to now, and still plenty to do! The left hand arches and lower rear corner are up next, and then the roof... Sadly the area around the hatch hinges has some nasty rust, which is going to take a heck of a lot of careful work - not looking forward to that! Then the front wings need a hell of a lot of patches - lots more of this to come!