Well not really been updating this much have I!
So have been tinkering away, but progress has been a bit slow, but looks like things are about to come together pretty quickly now.
Have been held up by the fact that the flywheel needed machining - hadn't realised but seems that the DOHC motor needs a long input shaft because of the depth of the flyweel - two ways around this with a type 9 box, use a diesel gearbox or have the huge flywheel machined down a bit - I've gone for the latter and should be picking the flywheel back up tomorrow. Sadly that's meant it's not quite the low cost conversion I was hoping, but should be more than worth it (plus you wouldn't believe how much I got for the old crossflow).
Now for things with photos. Have modified the auxiliary drive to remove the PAS pump so it's now just running the alternator and water pump with tension being done be the alternator.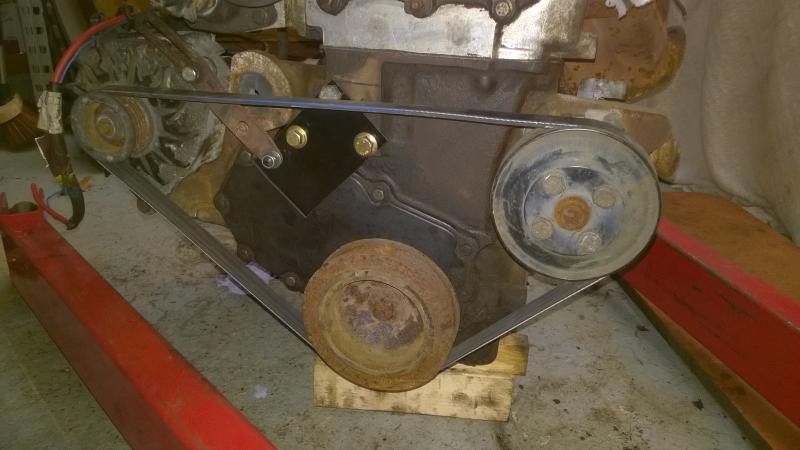 Have swapped the mid exhaust silencer to a larger one that should flow better - the old one seemed to be restricting the 1600 a fair bit, so it'd never have stood up to the flow of the 2 litre. It's all welded up and fitted now.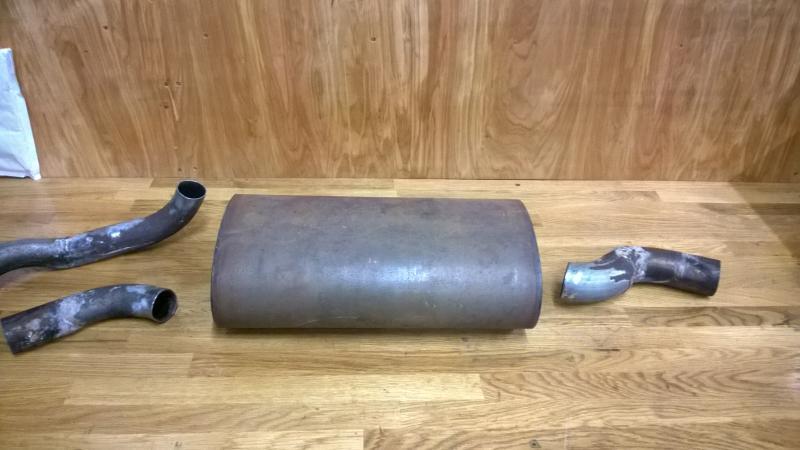 Have stolen the injection tank from the 2.8i that's in the corner of the unit (have other engine/fueling plans there

) was a bit rusty when I started: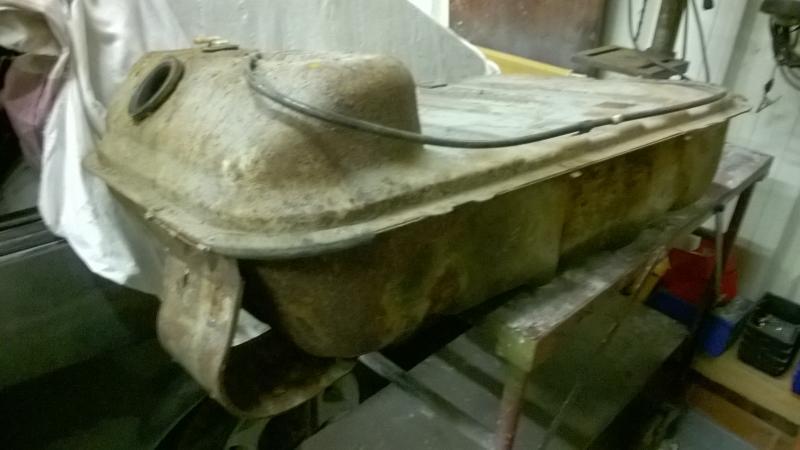 and after a little elbow grease -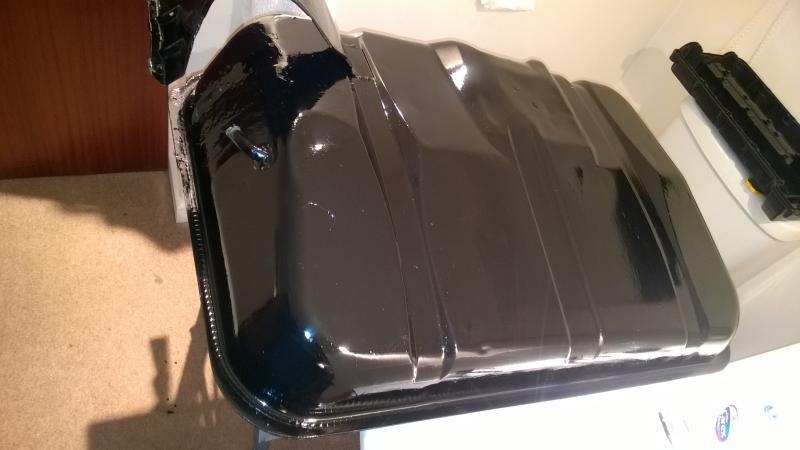 I've had to patch up a couple of small holes where the pump fits (tipical Ford and their water traps!) so fingures crossed that holds ok....
And finally I've knocked up some engine side mount brackets, so hopefully I'll get the motor in and some mounts knocked up next week