Hello all!
I'm a long-time reader and lurker so thought it about time I joined and introduced the motor...
It is a fibreglass Kitten shell over a bespoke spaceframe, and runs a Rover-derived 4.0l TVR V8 engine, with a Lotus Sunbeam ZF gearbox and mainly Jag suspension/brakes. The car has been racing since the early to mid 80s in Special Saloons, and it started off looking like this while being campaigned by Neil Walker in 1984-87: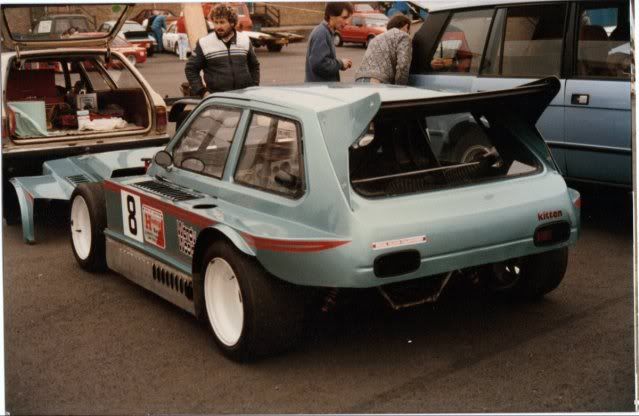 After that it went to a chap called Brian Scholey at some point who campaigned the car in the Lynton Trailers NW Sports & Saloons between 1991 and 1994 in this colour scheme: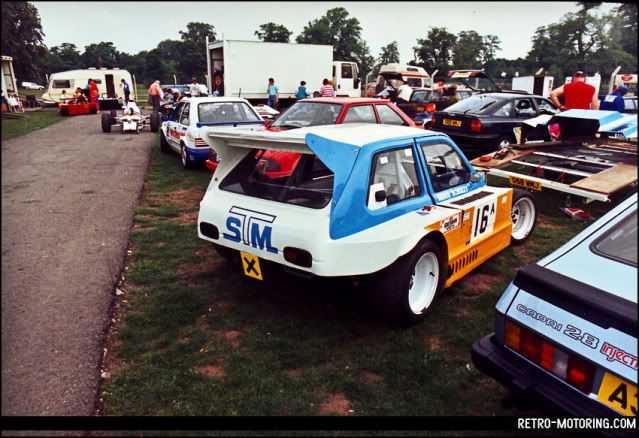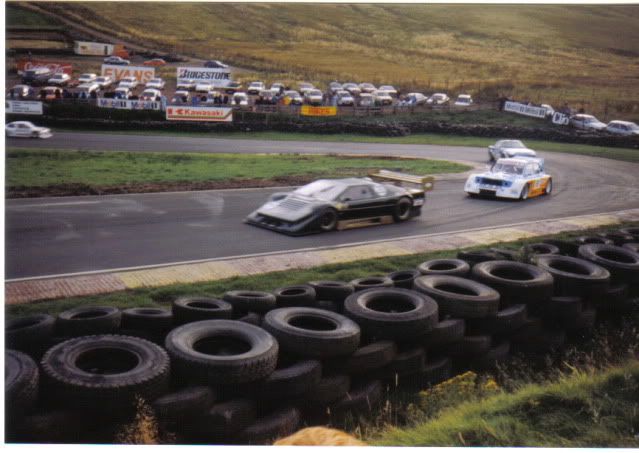 At some point after that the car became purple/yellow and migrated down to the south-west where it was stored: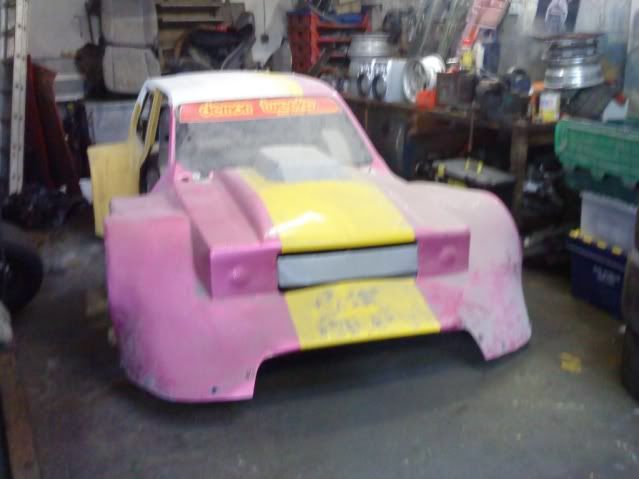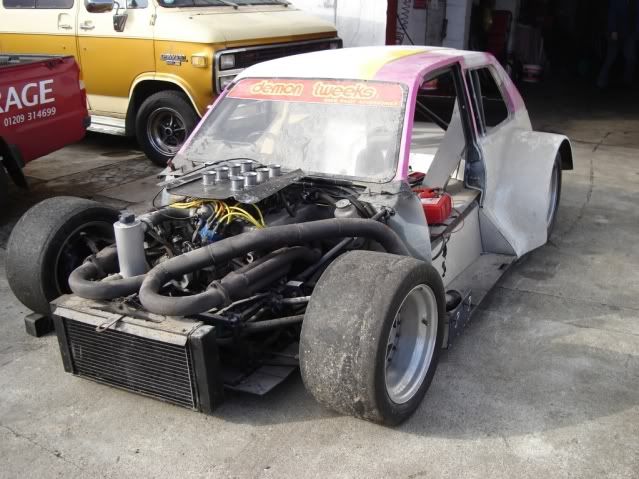 I then know it went to a chap with a hot-rod shop called Bart who sprayed it red - this is post-respray: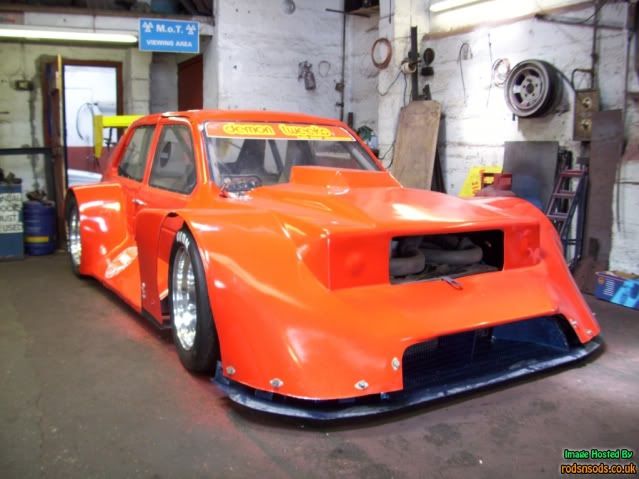 Bart then sold the car to a chap called David from Turriff in Aberdeenshire, who had it transported up here before doing a little work on it and then running it in a couple of Scottish Sprint Series rounds. I bought it from him early last year and since then have been trying to get it sorted properly!

What she looks like now: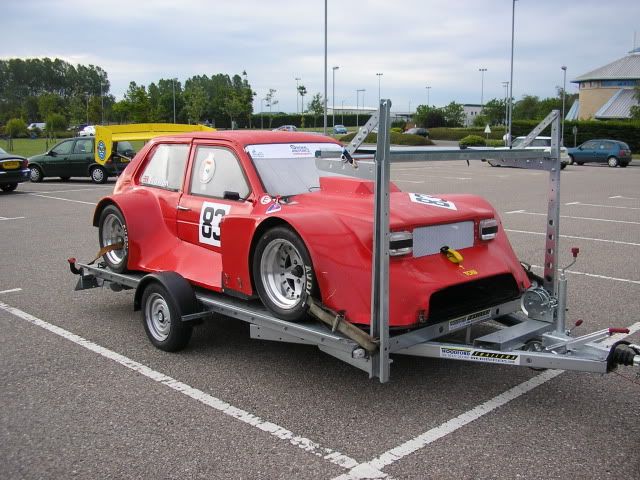 She is currently nearing the end of a year-long rebuild that was interrupted by a small four month 'holiday' to Afghanistan (I'm in the RAF) - heads skimmed, head gaskets and inlet manifold gasket replaced, brakes and pedalbox replaced, new Protech coilovers all round, new ally radiator and silicon hoses etc, a brand spankers set of Image split rims and a lot else. The car puts out 320bhp with about the same lb/ft of torque and is a bit of a beast to drive!
As she looked when going in for the rebuild:
As she looks now:
Hoping to have it finished in the next few weeks then out racing at Mallory Park in Leicestershire on the last weekend of September, touch wood... After she is serviceable and hopefully parked up for the winter I plan on dusting off my 1974 Scimitar SE5a and started a body-off restoration - a backup race car and track/road slag is the plan
Frodo