At the last minute I was offered a ticket for the Friday at the Goodwood Revival. Now that was an opportunity I really didn't want to turn down even though I knew I'd have to leave the place by 3pm at the latest so a 5:30am alarm was set and having picked up the ticket bearer from West London we were down there at about 9. So I had six hours to try and see as much as I could....
This seems like a good place to start

Arturo Merzario tries the Abarth 750 for size.
Campbell connections.
Knobbly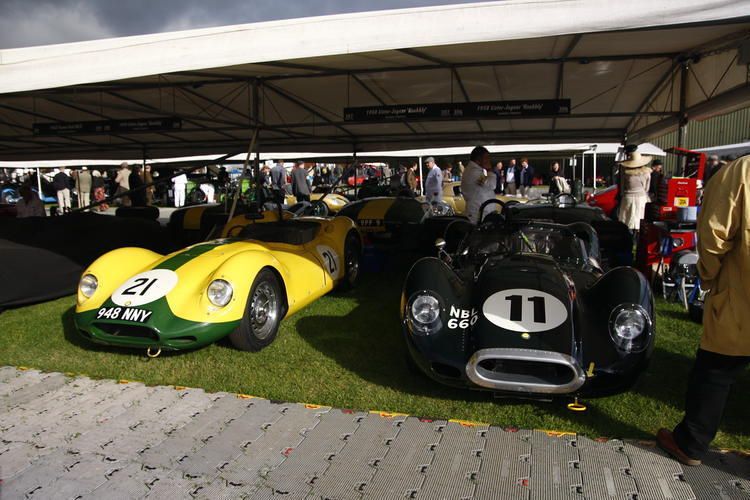 The MGB that was recently spotted by someone here?
Lighter.
There was a heavy Cobra presence for the anniversary all-Cobra race.
No need to wonder whether they were replicas or not (though some are likely 'continuations')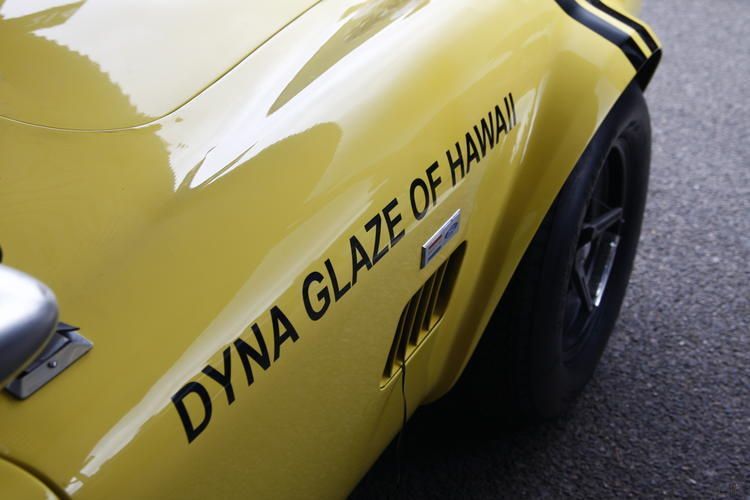 Standard fitted with a later 1300 engine.
When warming up this Metropolitan made the most incredible sound form its B series lump.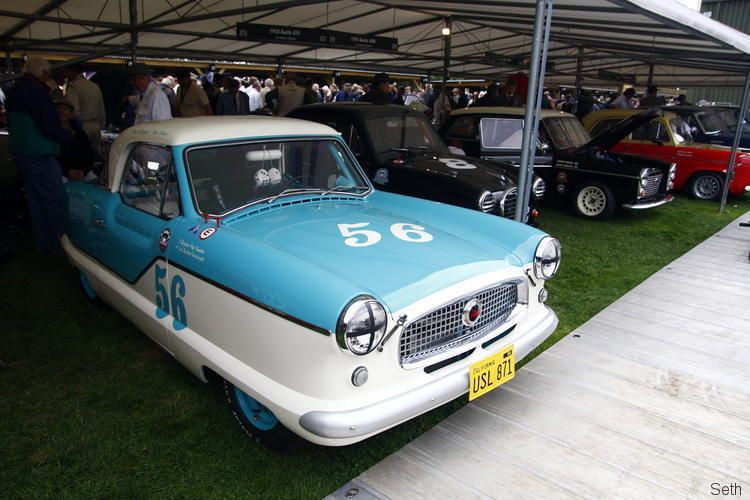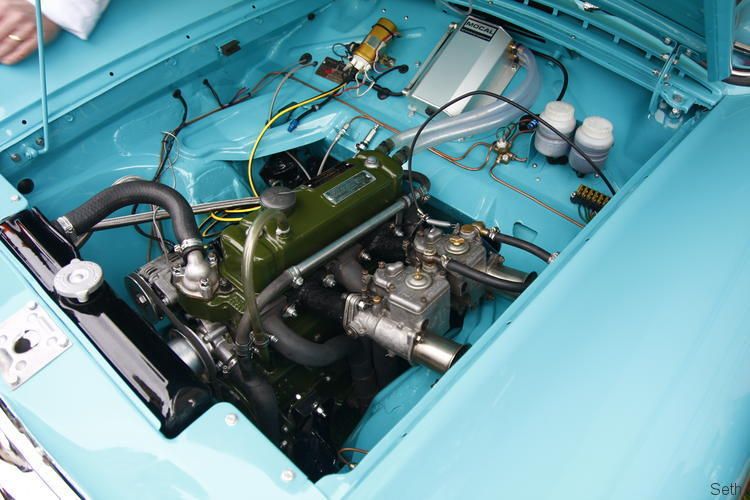 This is one of my favourite shots.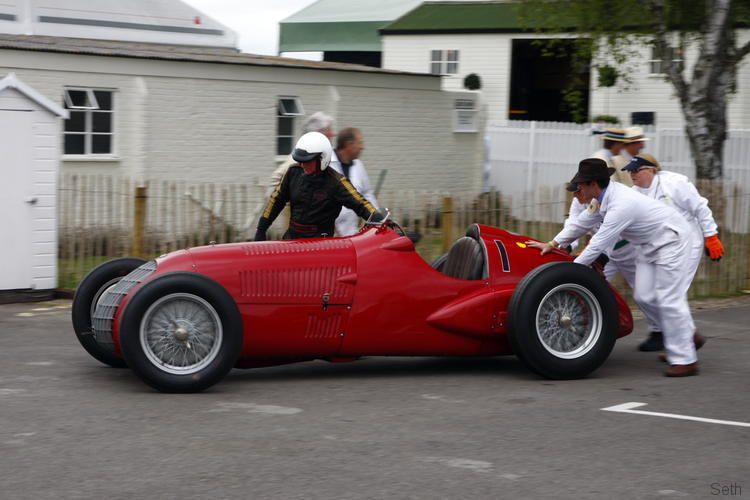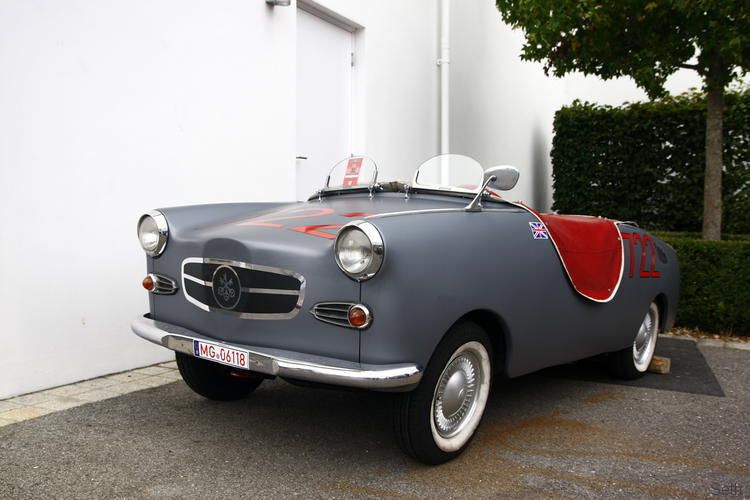 Big Dan Gurney celebrations too.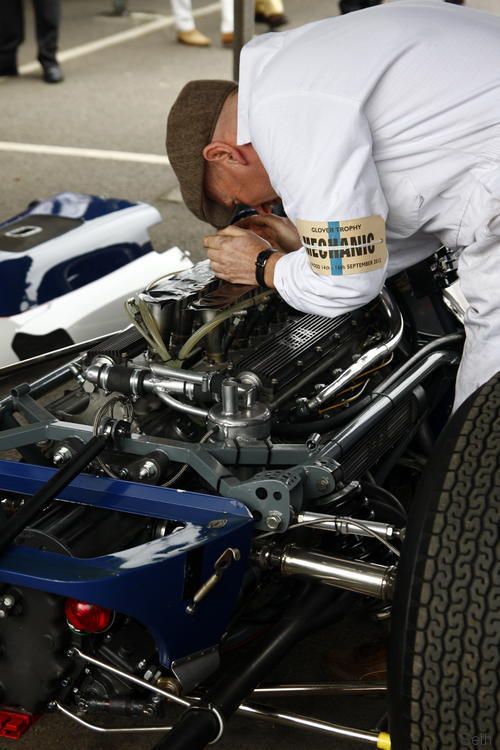 A miniature paddock had been built for the J40 racers.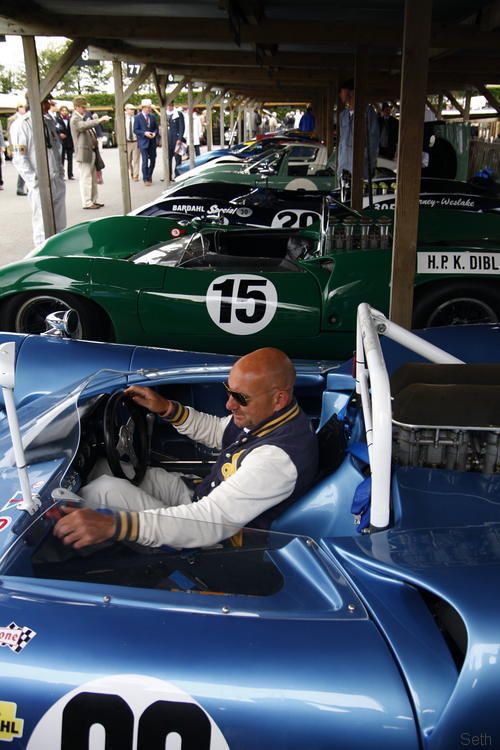 I was trying to get this shot when people kept getting in the way.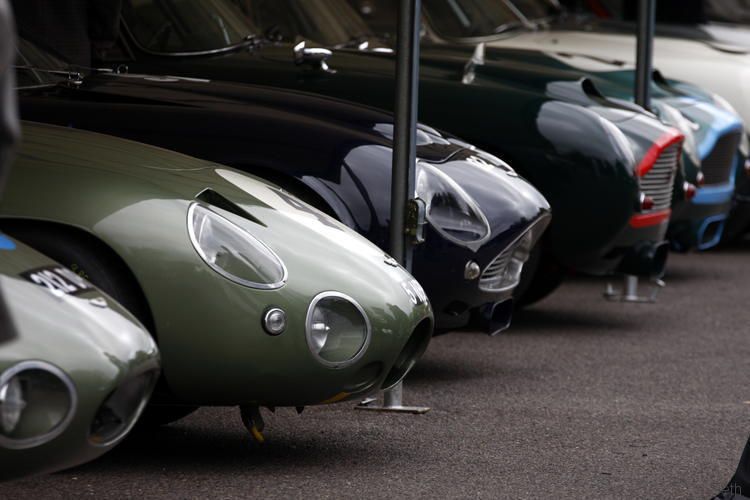 Then I realised who one of the people was.
Interesting brake arrangement.
All the cars you can see in this picture are 250GTOs. 12 I think. There were a couple more out of shot.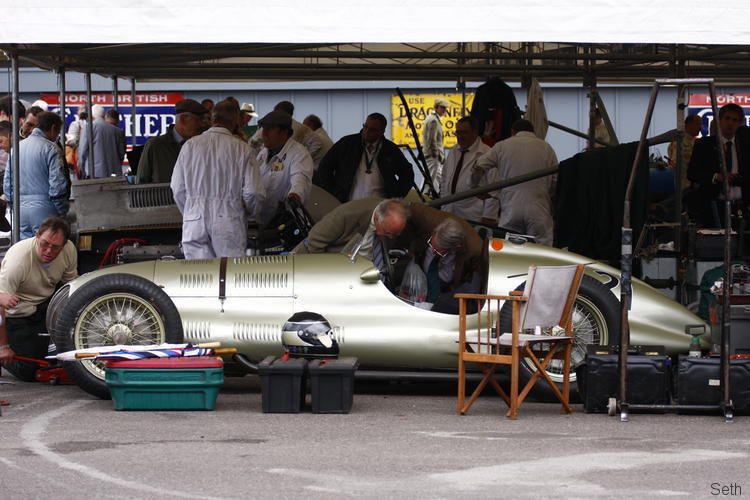 Sprint in the Go Styla booth.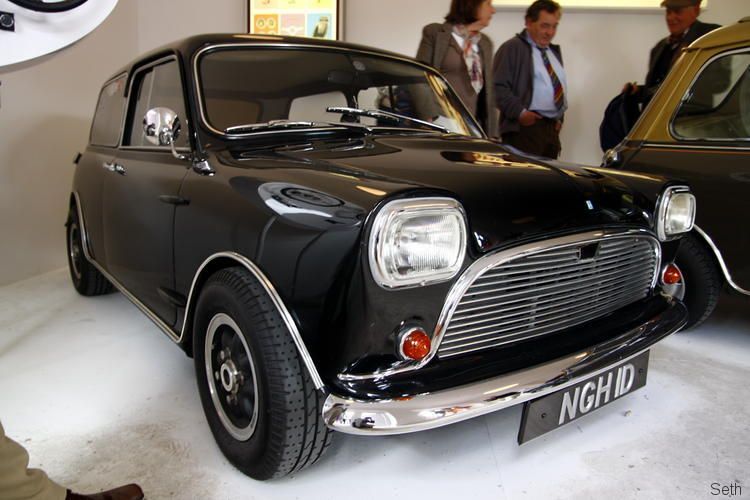 Plenty more shots of around and about paddock and other displays here.
s198.photobucket.com/albums/aa65/sethke/Classics%2012/GoodwoodRevival/Paddocks/
Some pretty amazing car park spots here.
s198.photobucket.com/albums/aa65/sethke/Classics%2012/GoodwoodRevival/RevivalCarPark/
eg.
I've managed to fit in three practice/qualifying sessions too, the saloons, the Cobras and the big banger V8 sports cars but I have yet to sort those out.