I've finally finished sorting my pics so I thought I'd get a thread done for anyone who's interested. To be fair, I'd never been to this event before, though often meant to, and wasn't totally sure what to expect. I always assumed that the "International" part was a bit grandiose and over-egged it somewhat, but it turns out this is not so. I probably heard more continental accents and languages than I did English all day. I was also expecting it to be loads of trestle tables with rusty old lumps of Cortina and such lying on them, but again that falls far short. It's
MASSIVE
! And yeah, there are loads of trestles full of rusty car bits, even some Cortinas, but there are also bits for every single make, model and iteration of car you could imagine. Plus products, wheels, aftermarket, tools, consumables, brochures, anything that has anything to do with vehicles, in fact. Plus the Bonhams auctions, the for sale car paddock, free entry to the Museum...
Anyway, after the Brighton Speed Trials the day before, with a full workshift in between, neither me nor my mate Rich/Phil felt motivated to get down particularly promptly on the Sunday, assuming it'd be easy enough to whizz round, and since neither of us had any proper money, we weren't going to buy stuff anyway. Most of Rich/Phil's agenda involved getting into the Museum to trunk around the James Bond Mercury Cougar and re-ignite his passion for his own flagging build rather than the event itself. Big mistake. Suffice to say arriving late morning on the second day wasn't the ideal way to ensure getting round it all. In fact, we fell far short; didn't get through a fraction of what there was on offer! Best stop talking and get some pics on the go, then...
The first part of the show... well, not really a show, is it? Errrmmmm...
event
we came to was the For Sale paddock. This would constitute a decent show in any other context, the breadth of cars on offer to anyone with deep enough pockets was amazing. One of the first things to arrest my attention was my favourite bonkers Citroen
A DS wagon, complete with superb ventetian blinds. Look at it, it's got venetian blinds, for God's sake!
and of course the defining baroque weirdness that passes for Citroen interior. One-spoke steering wheel, lovely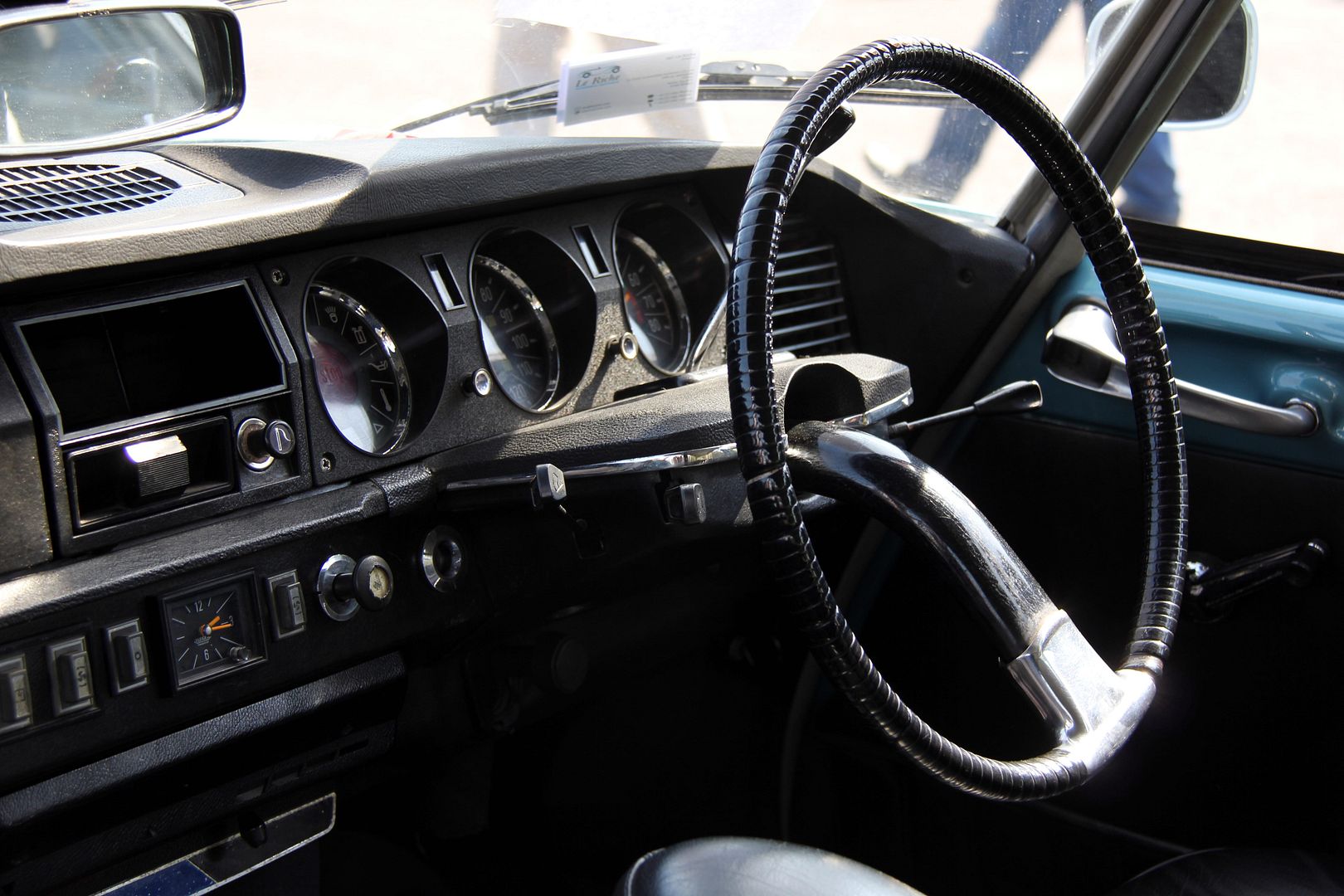 art deco clockset. Warning: warning lights may induce dizziness lol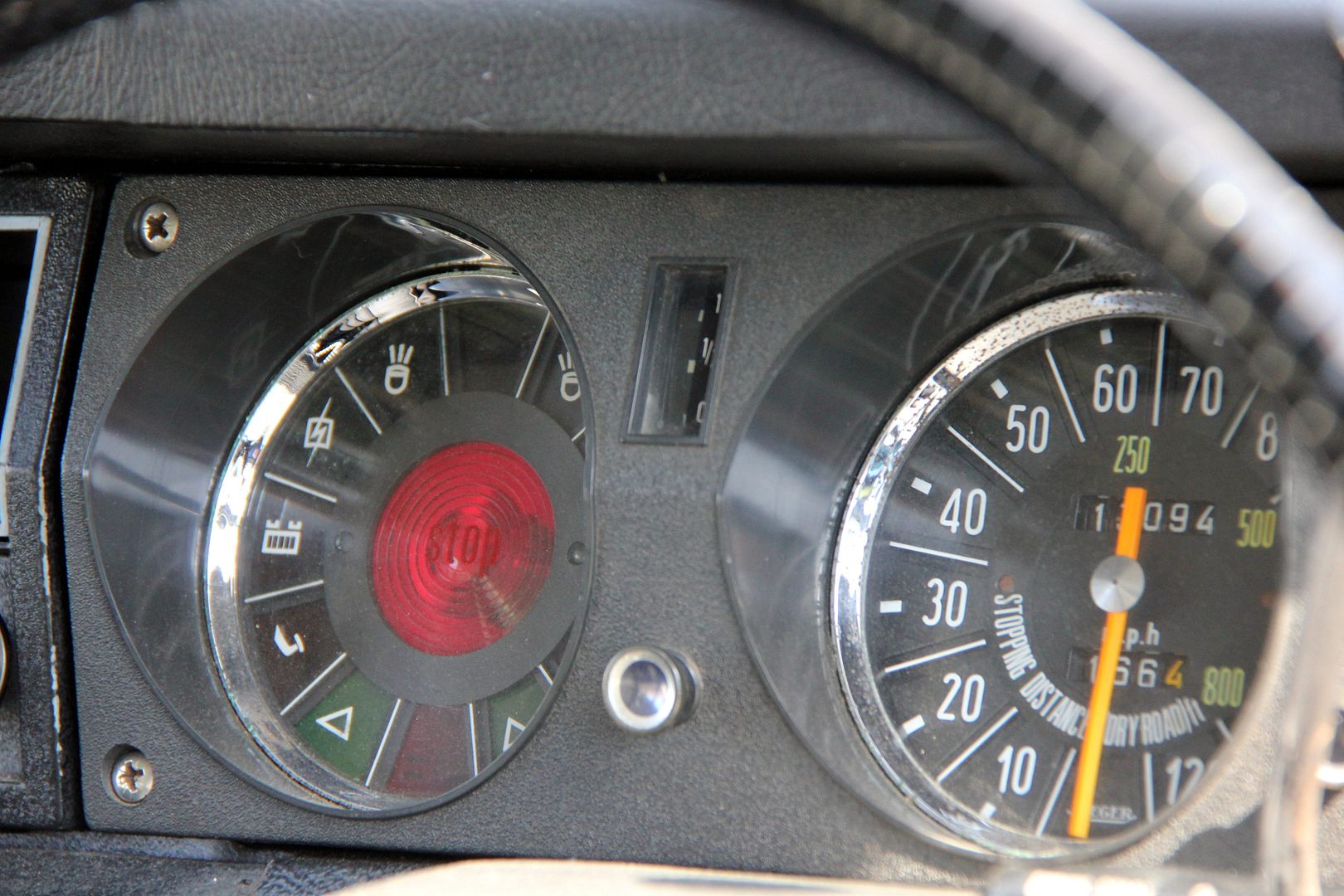 More bonkers-ness ensued, just over the way from it;
and then next to the Caddy (which was taking up two postcodes anyway, to be fair) from the sublime to the ridiculous was one for Colum
I mean, what a jumbled-up mix of vehicles. And it just got more random, since it's basically a massive forecourt of individual vendors there's no reason that there should be any theme or continuity, and you could travel decades in a few paces, jumping genre with every car you passed. Some were undeniably gorgeous, whether "real" or not... another car that one always assumes must be a replica (see
AC Cobra
lol)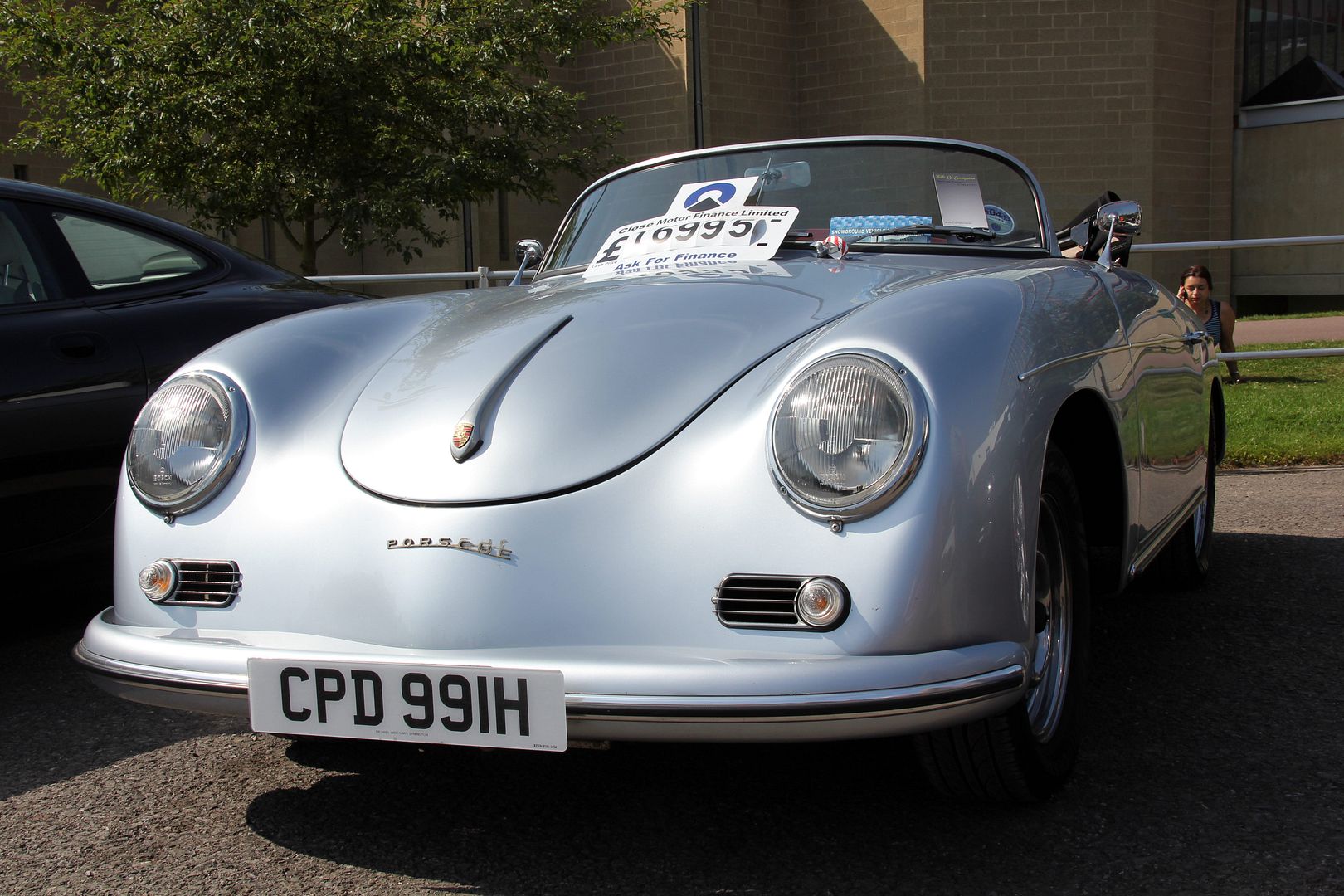 Mmmmmm, curves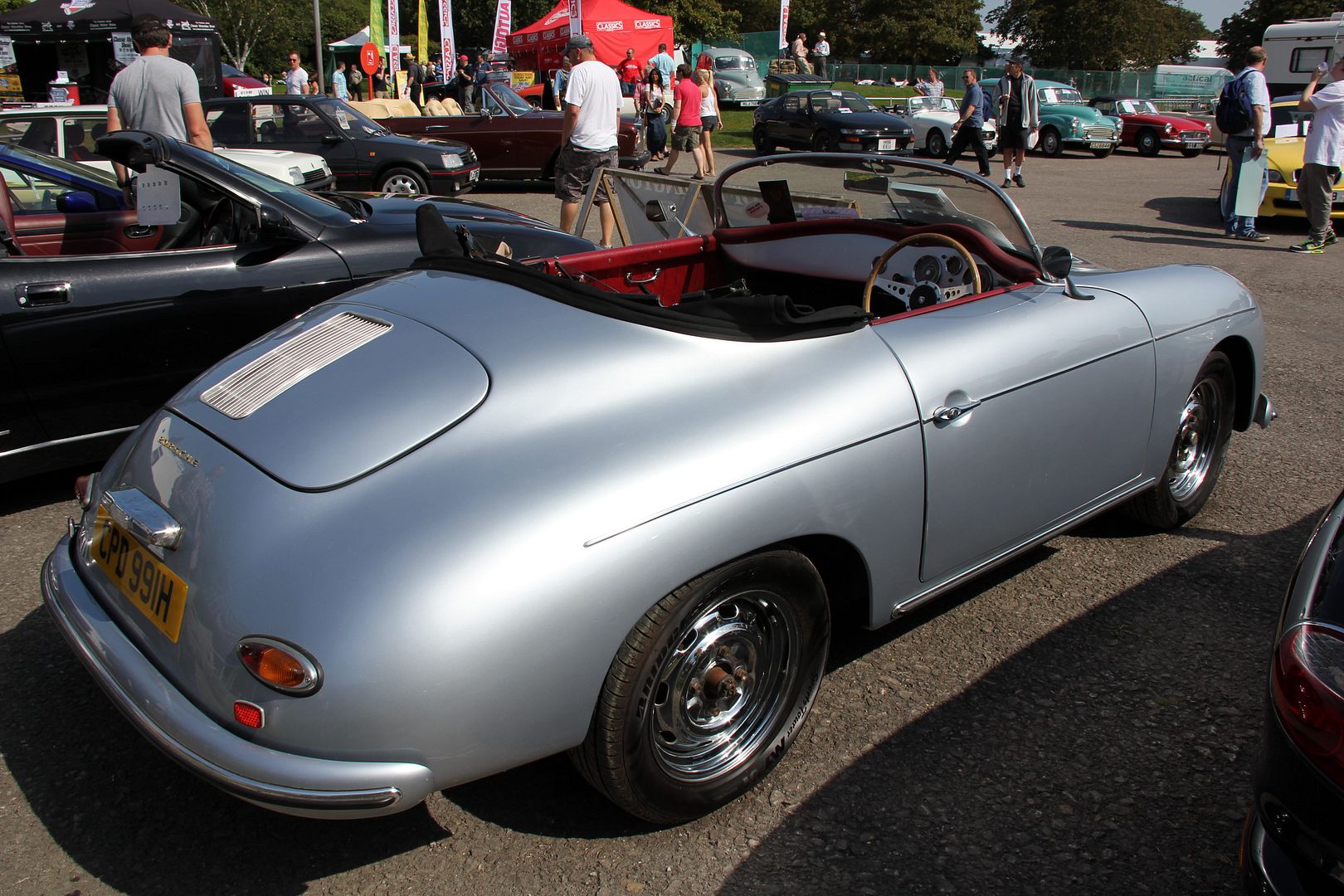 Then you'd get an unrestored SL500 that looked as though it had been dragged out of a barn after fifteen years only that morning, then a Renault Five GTT that was beautiful, immaculate.... and 30 grand! No, that's not a typo, the seller was asking thirty grand for a R5GTT. Funnily enough, it was unsold at the end of the day. Perhaps no surprise when just next door is the ultimate chest wig chariot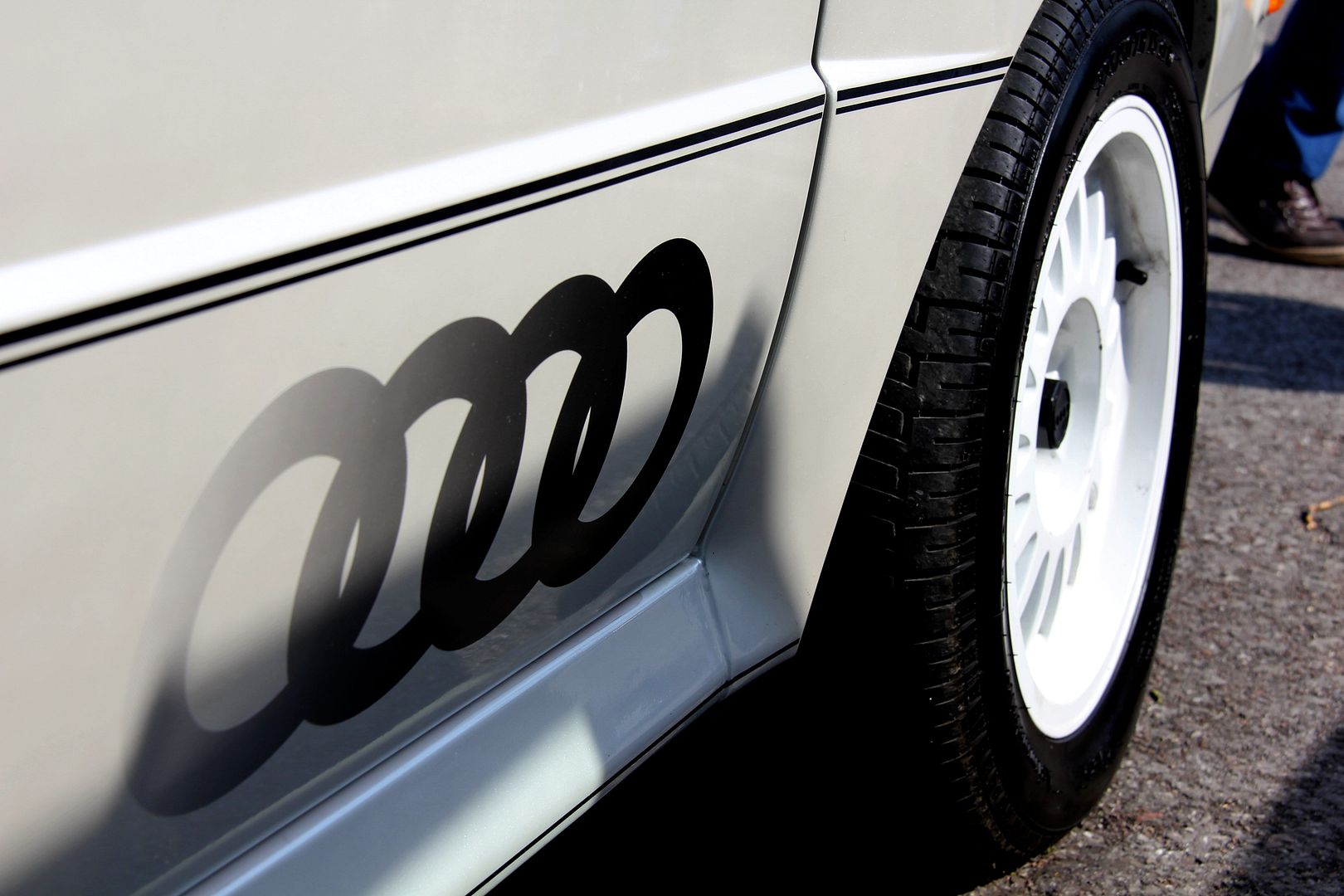 at two-thirds the price...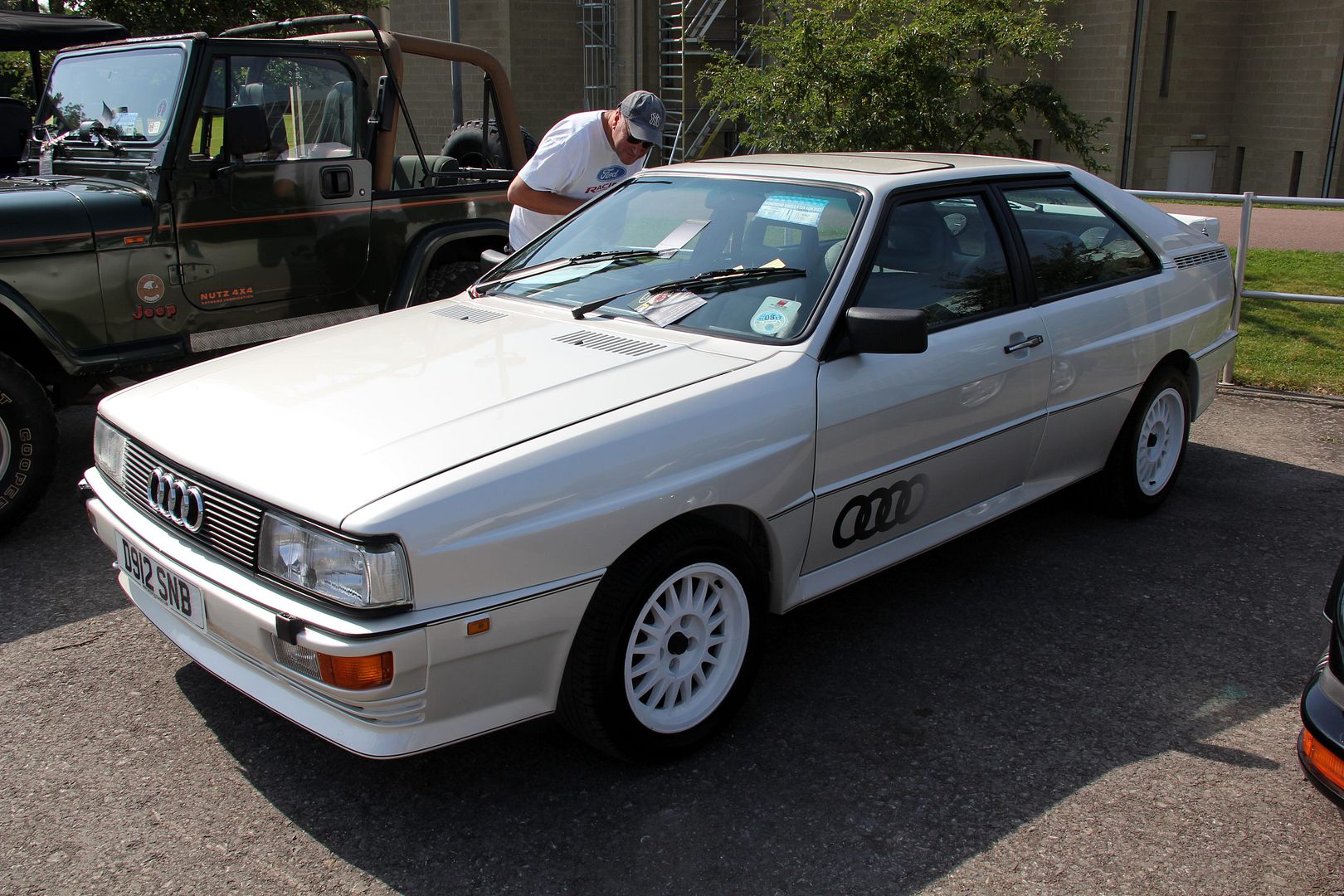 In fact, this Begently was £450 cheaper than the R5....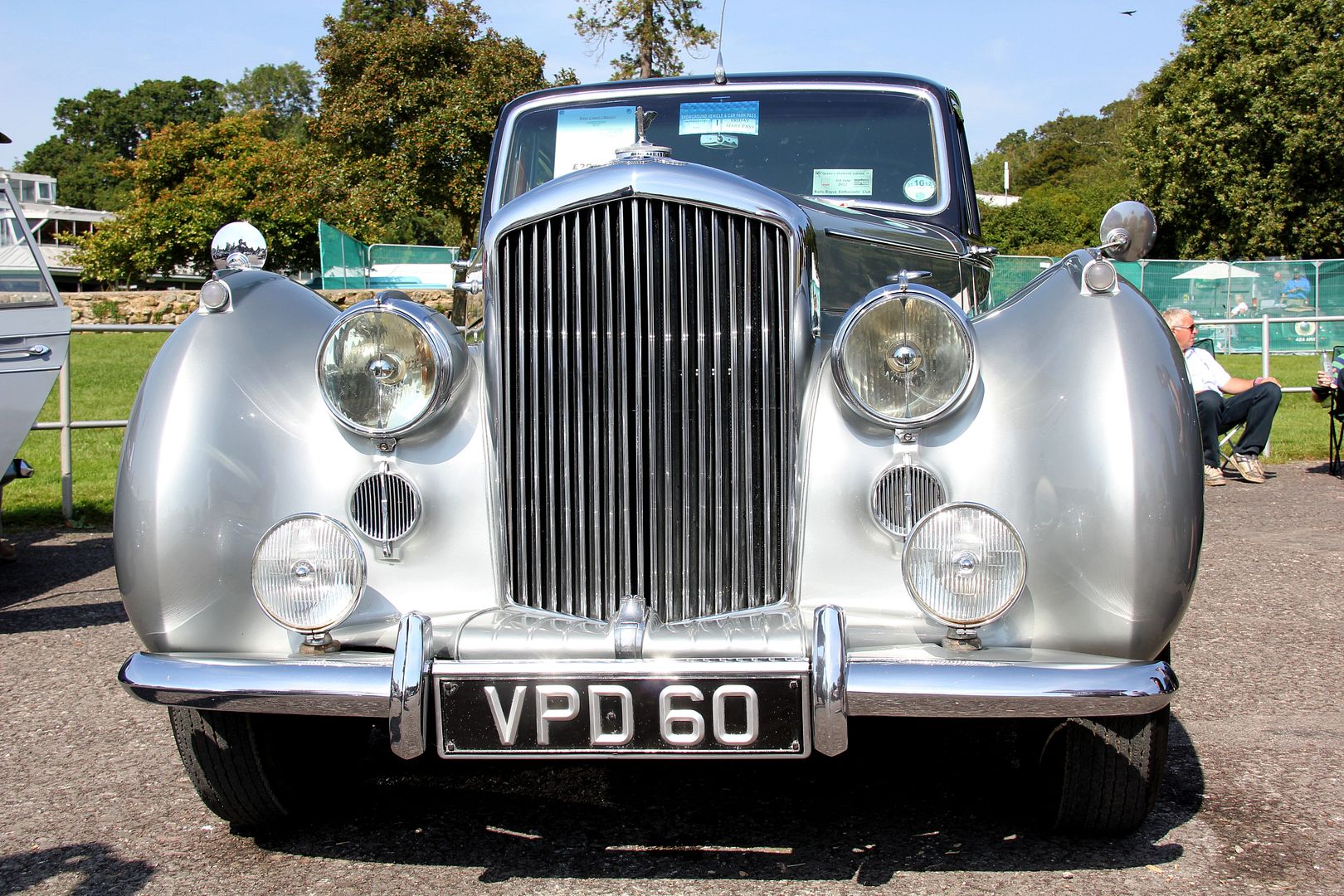 It's a funny old world, innit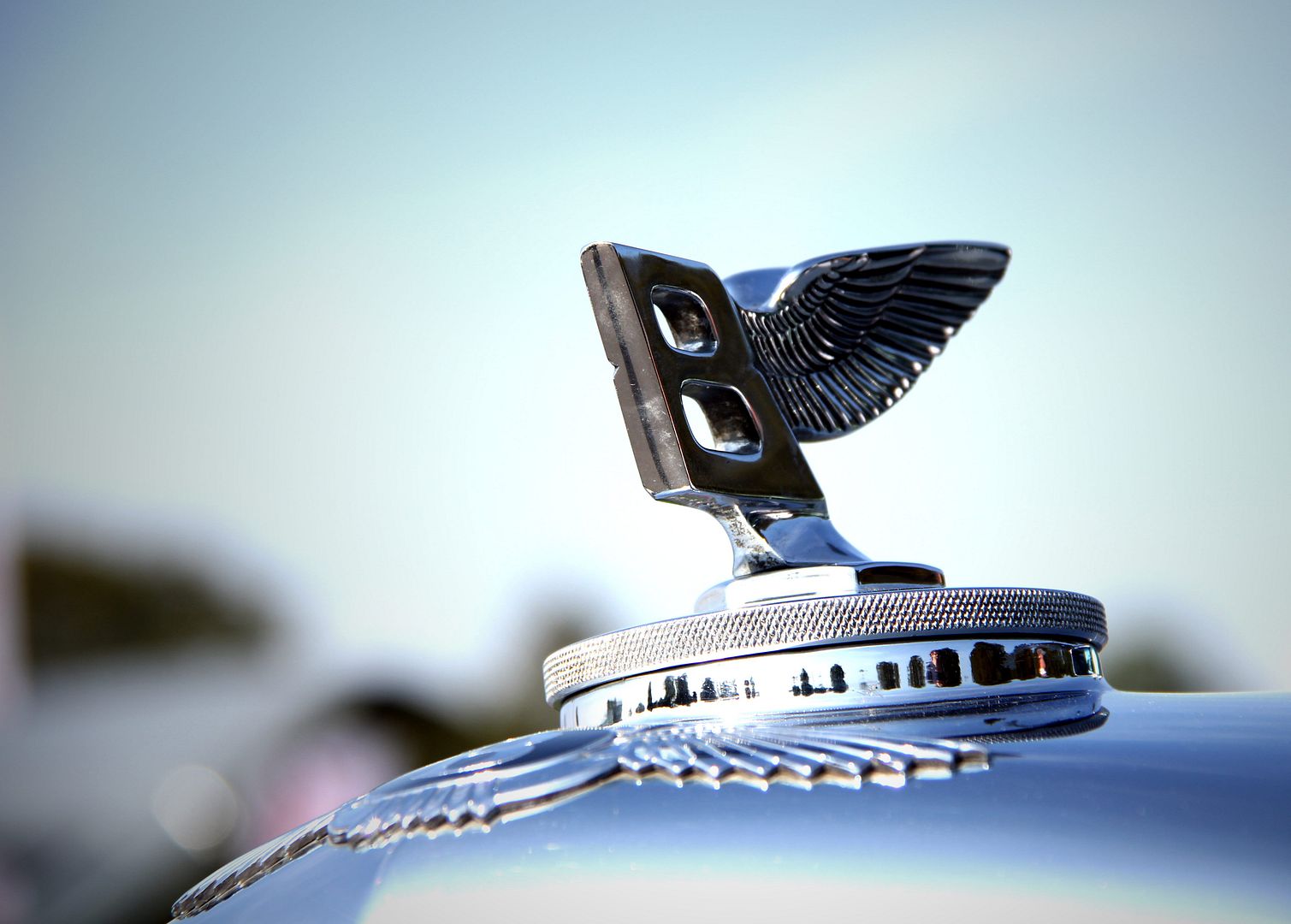 Mmmm, more curves
Speaking of cars that you always guess must be reps. In this case, I'm feeling this may be the real thing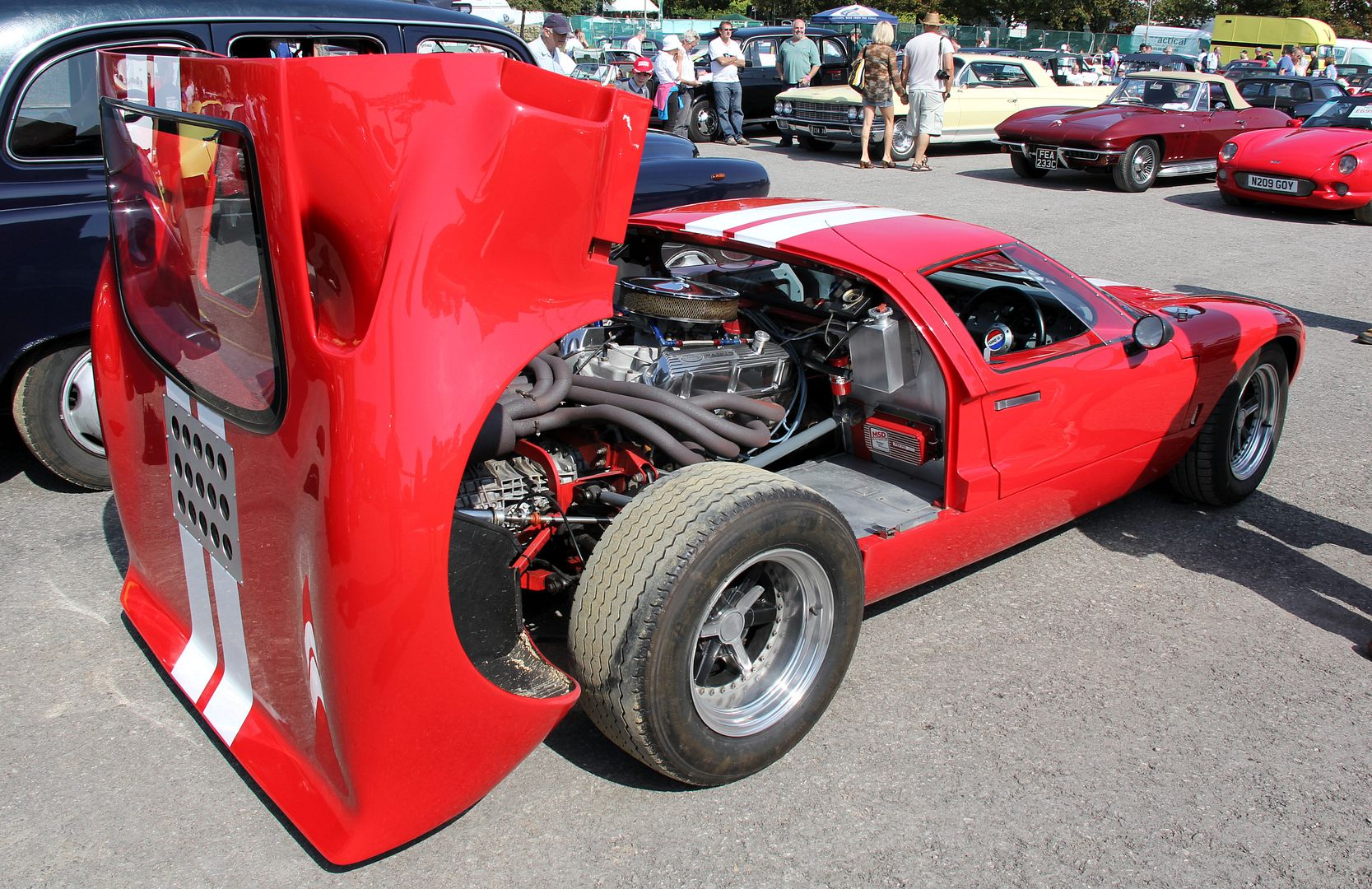 Certainly those pipes look like they've been there long enough to pre-date the release of copyright to all the kitcar makers lol
Sensible mods only. Aeroquip meets twin Malpassi FPRs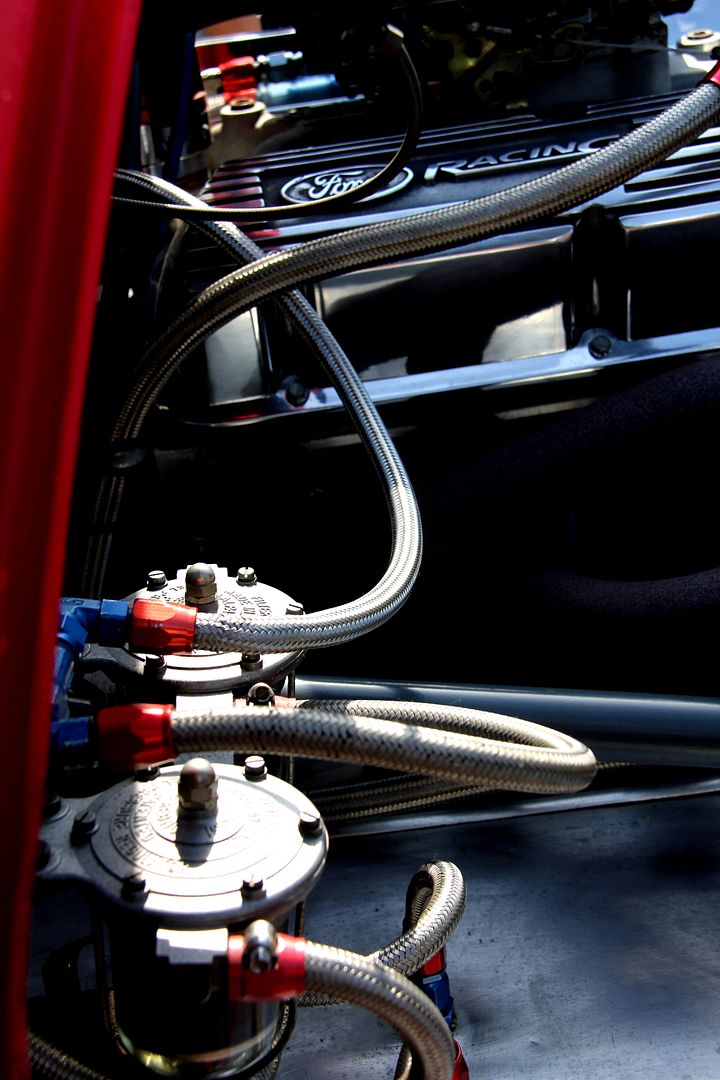 If there truly is such a thing as the male menopause, the noise it makes would be a primal scream of futility. What it'd look like would be this;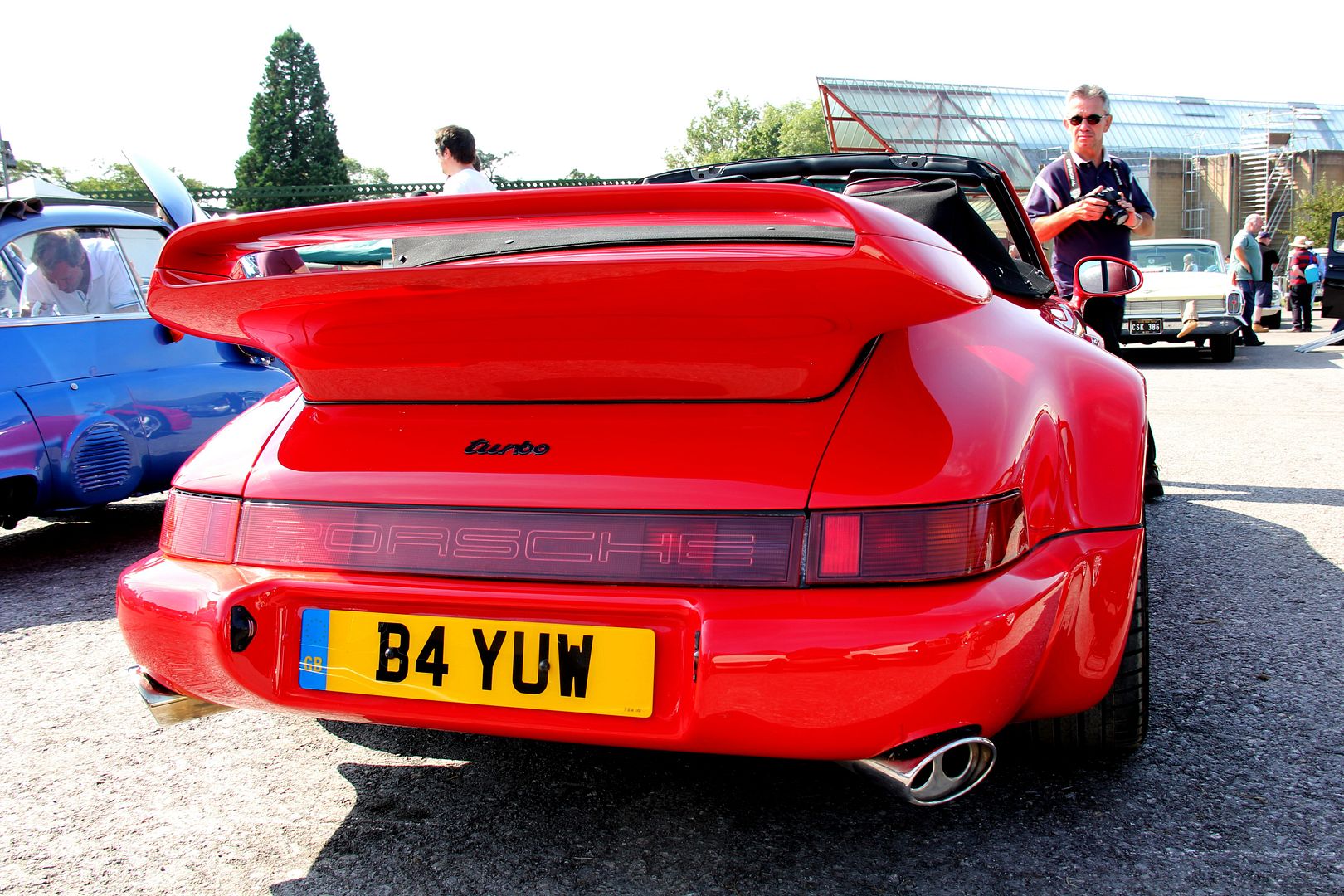 Slant-nosed fat-assed Porker awash with end-of-sale hormones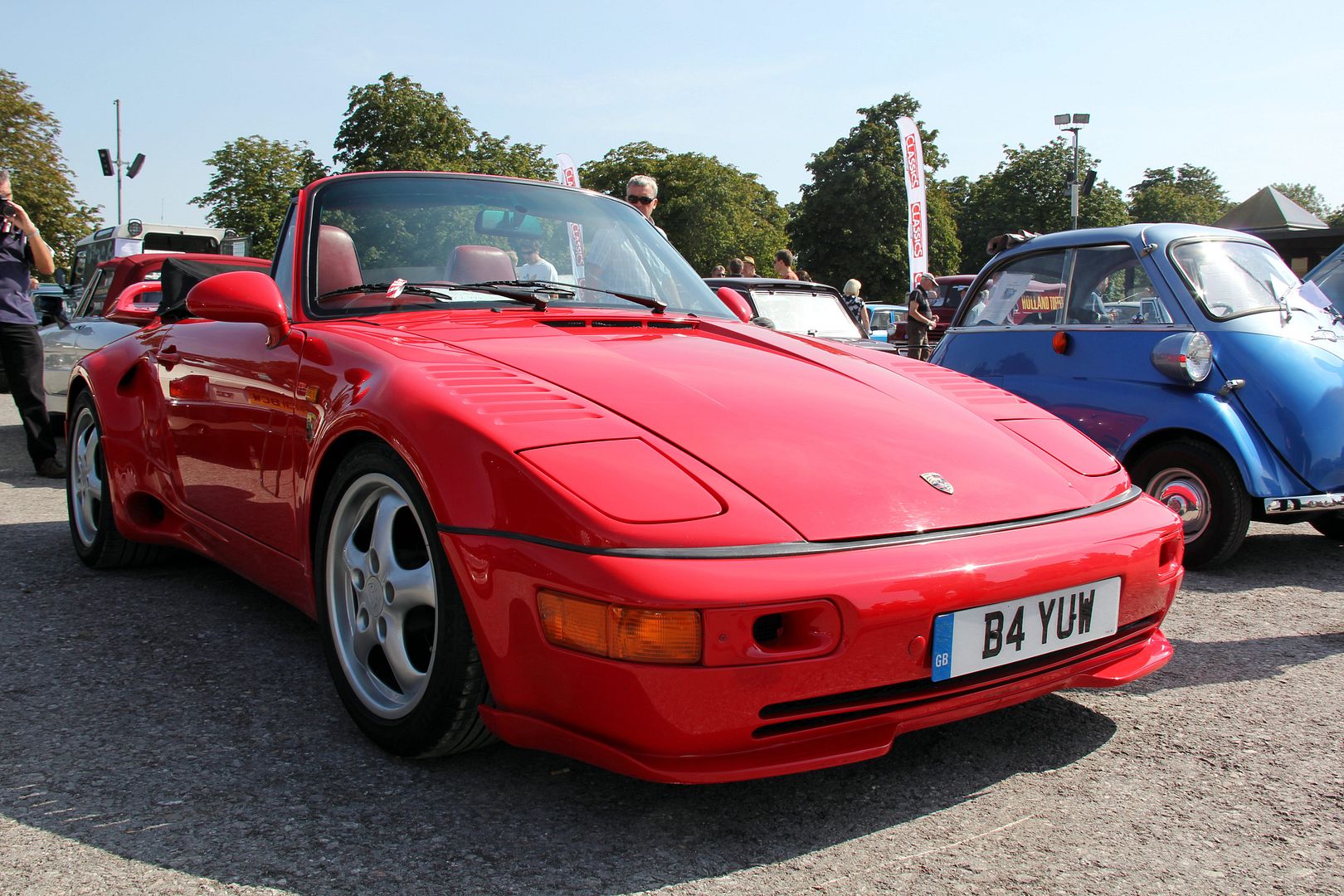 Jeez, just look at the dash hahaha. Put this pic to your ear and you can still dimly hear the previous owner sobbing into his bankrupt portfolio and drowning his wasted life in cocktails made from Just For Men, Taittinger and Hugo Boss. It's
wrong
on so many levels it just
oozes
cool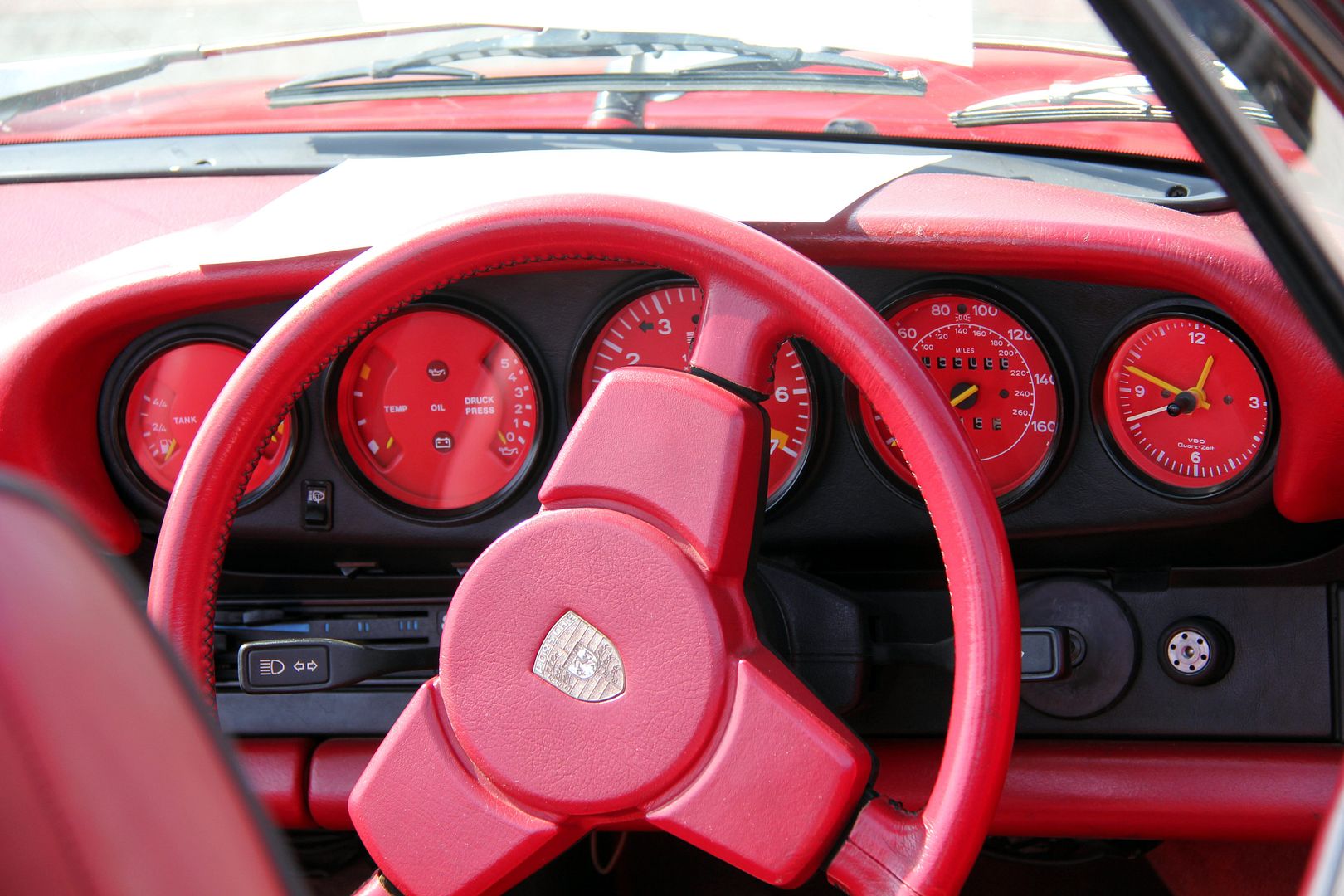 Not everything was quite so... vulgar? Too harsh? OK, brash then. Some truly beautiful pieces of automotive art on sale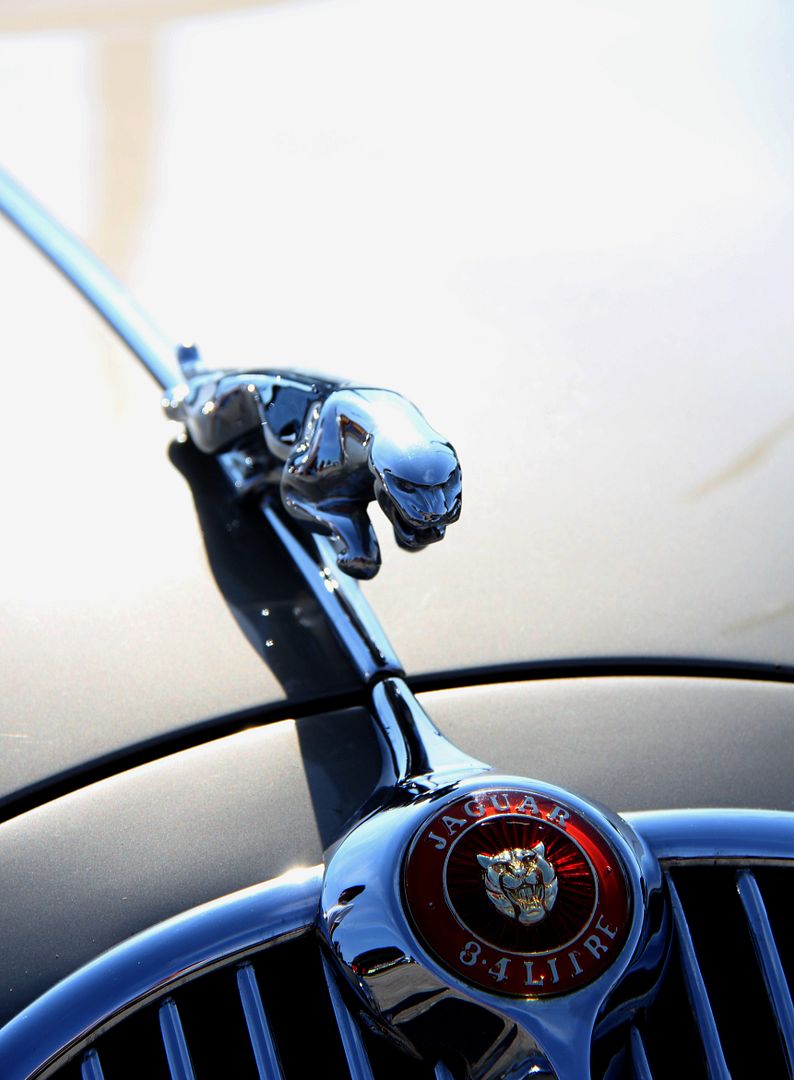 And some iconic pieces of history.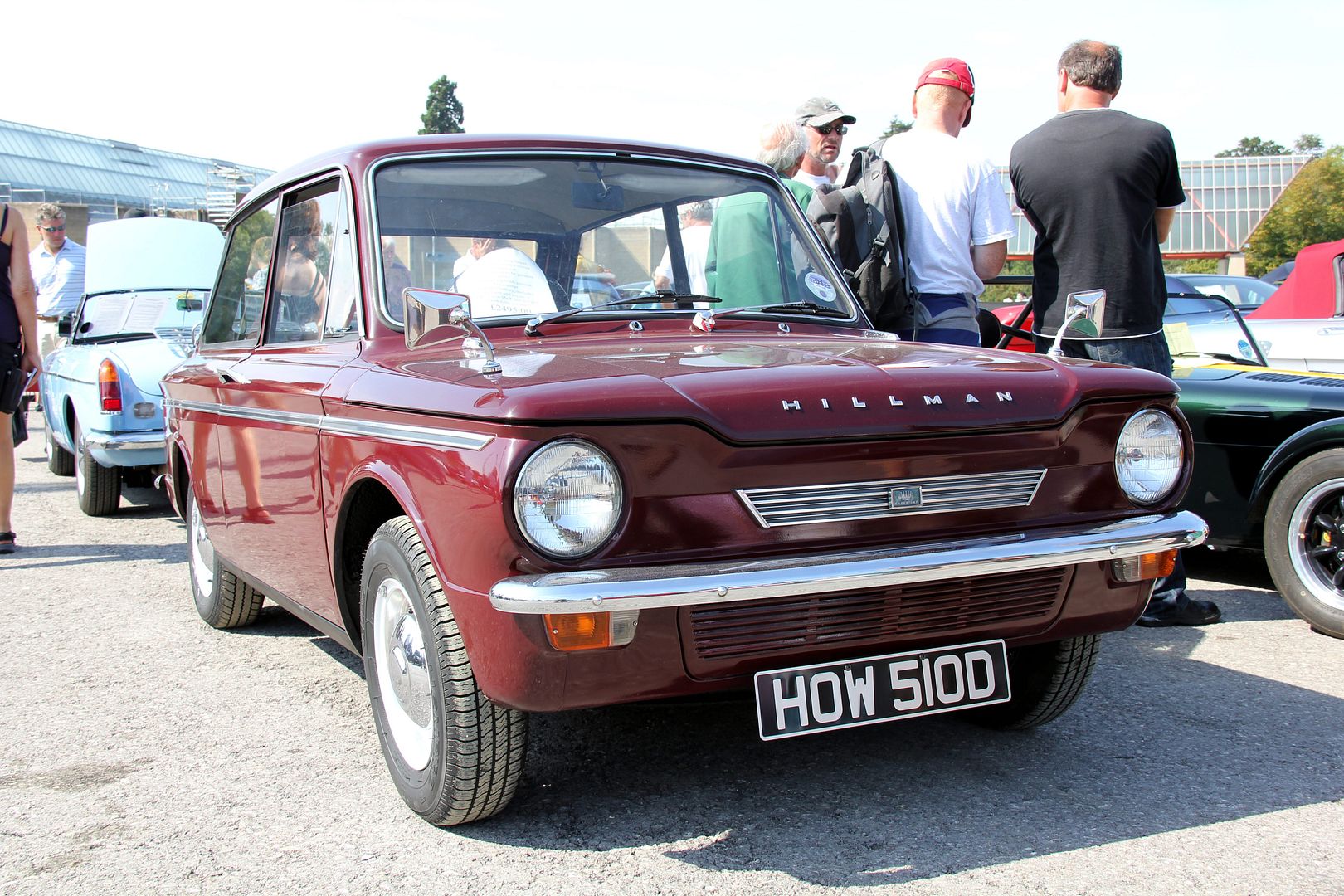 Brown is back in, too. I wanted to take this Imp home and cuddle it. But I only had thirty quid, and needed some of that for a burger and copious cups of tea
Practical Classics had a little stand thing at the entrance to the car park paddock bit (never had time to see what they were about) and had this barn0find Moggy Minor thing parked outside. Not sure what it's all about, but I could have taken pictures of it all afternoon. Actually, I very nearly did. Here's some highlights
Poor thing, coming back from the dead as zombies does seem to follow the Hollywood rule that at least one eyeball has to fall out
Think you got patina? You ain't got nuttin'!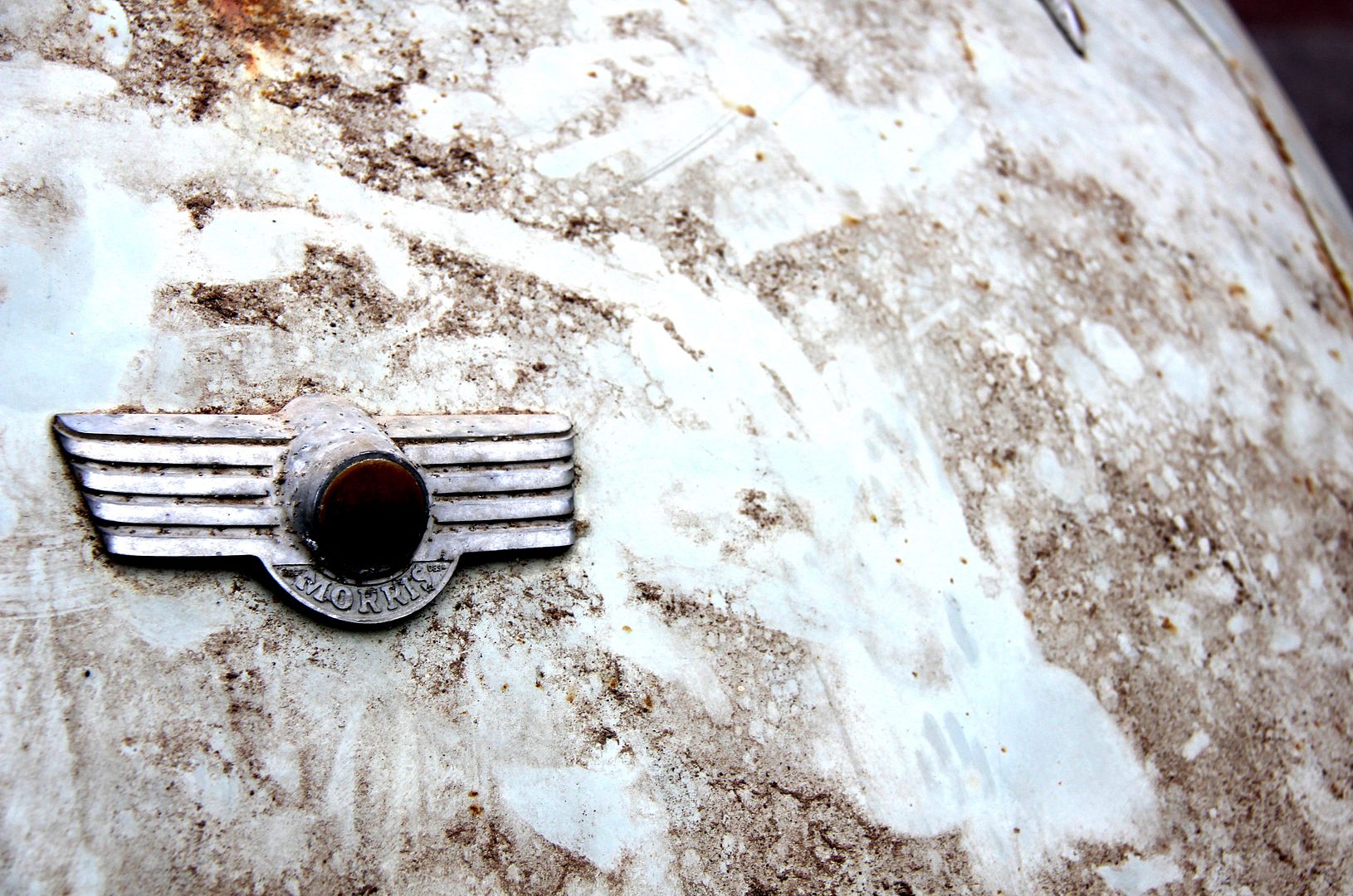 Got all the original badging, mind. Gentle resto needed, lol...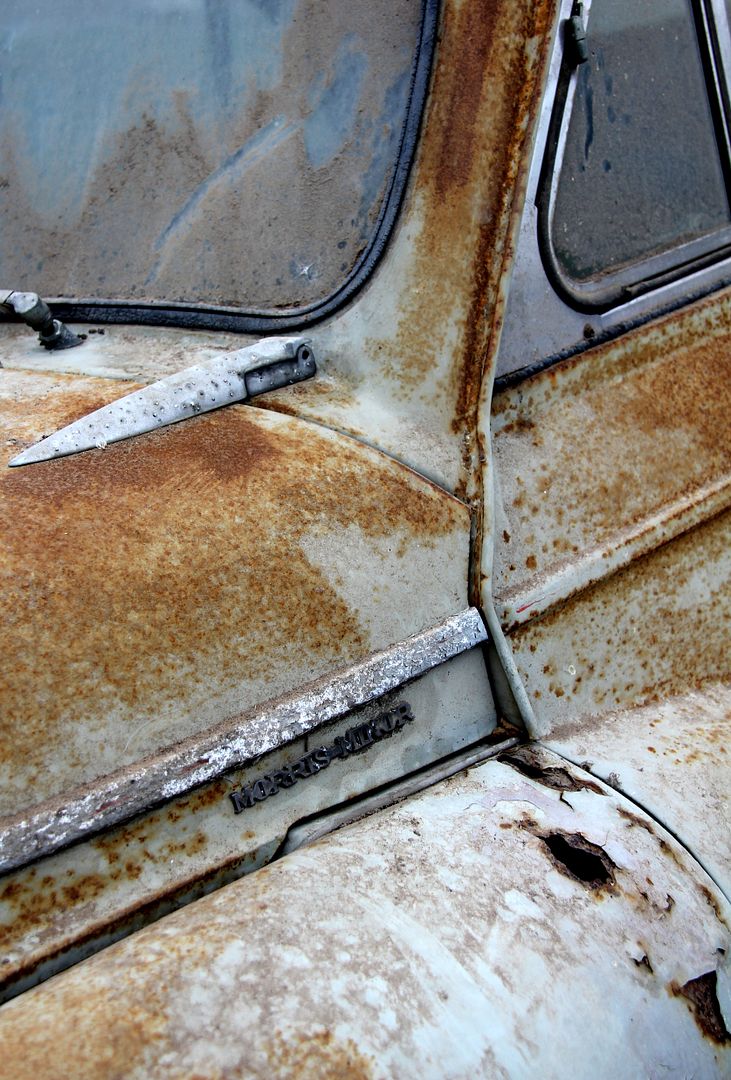 Hmmm, those hubcaps'll come up lovely with a bit of Autosol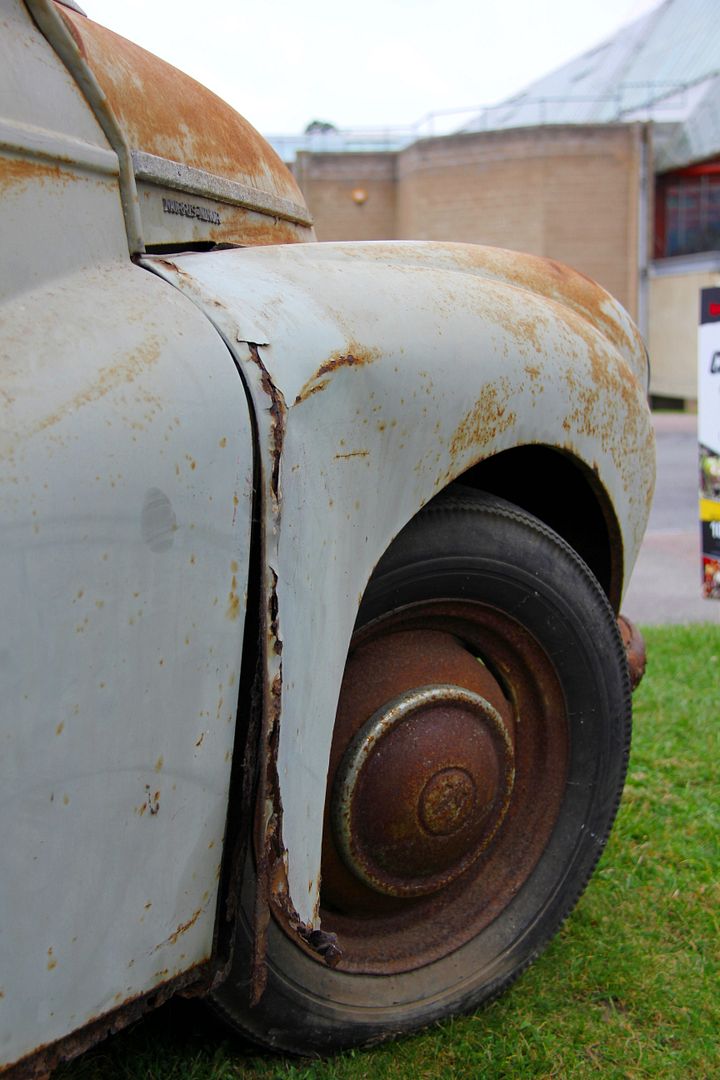 Here's a British classic that's had a bit more love in it's life. Not sure I've ever even seen a Rover Ten outside of photos before.
But that's apparently what this austere beauty in stove black is
and speaking of tuff black'n'chrome, it doesn't come much more gangsta than this ridiculous, wonderful article;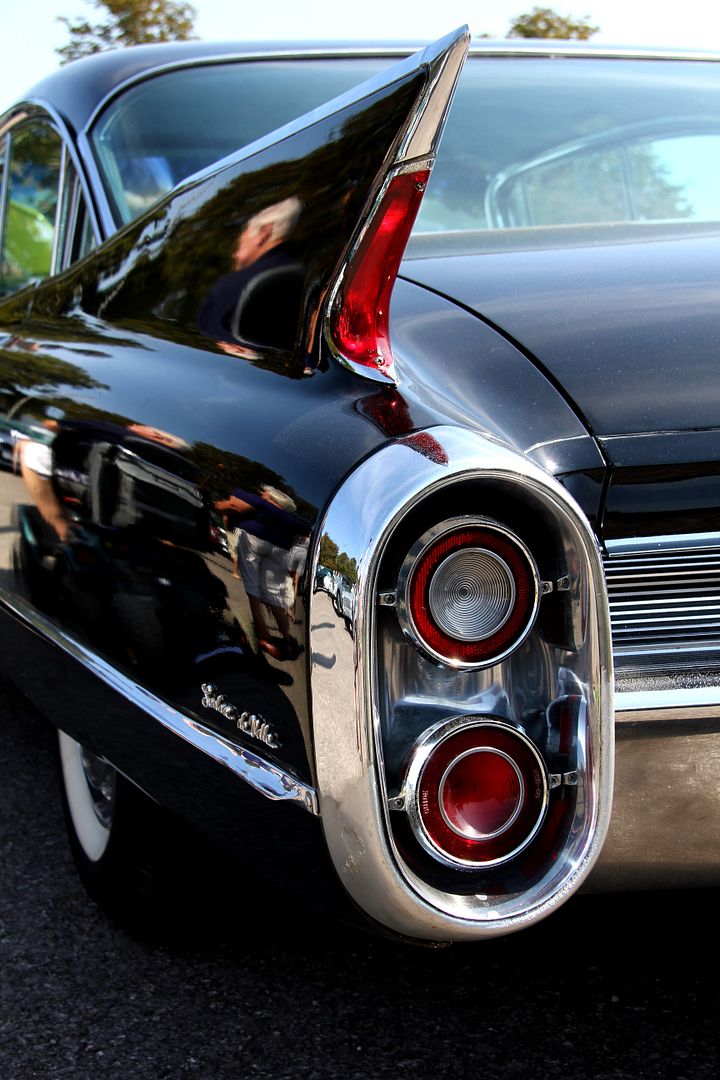 A '60 (I think) Caddy Sedan DeVille. In Murder Black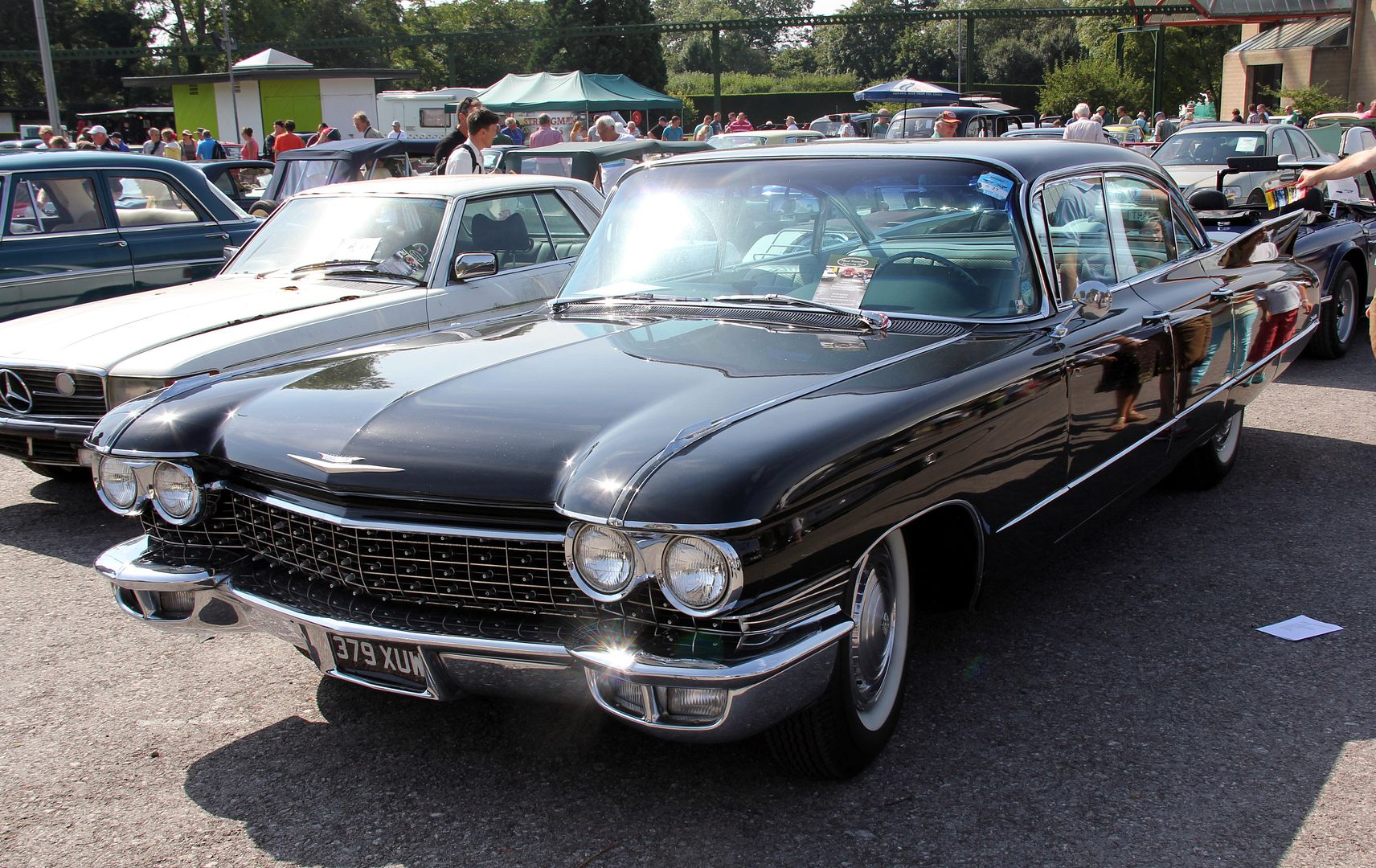 Can you imagine in the corporate, uniform, sanitised, safety-legislated world of car design nowadays when the junior designer goes to his team leader and says "I've got this fantastic idea for a grille design, boss. It'll take, like, a hundred and fifty separate components, weigh two hundred kilos, take a man-week to assemble, and any pedestrains who get hit by it will be puree but it'll look the absolute
tits
"
"Clear your desk, Scroggins. You're fired..."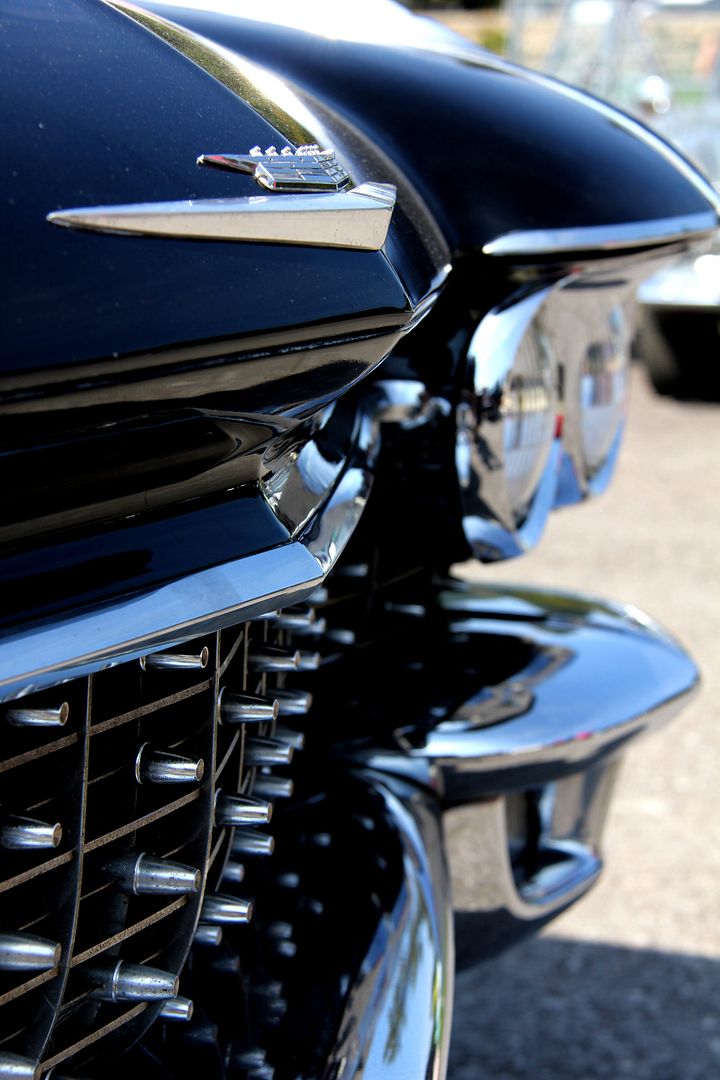 More classic Brit madness, a TR8 in fag packet colours. Because the original wasn't unreliable enough, Triumph wanted you to have twice the number of cylinders to overheat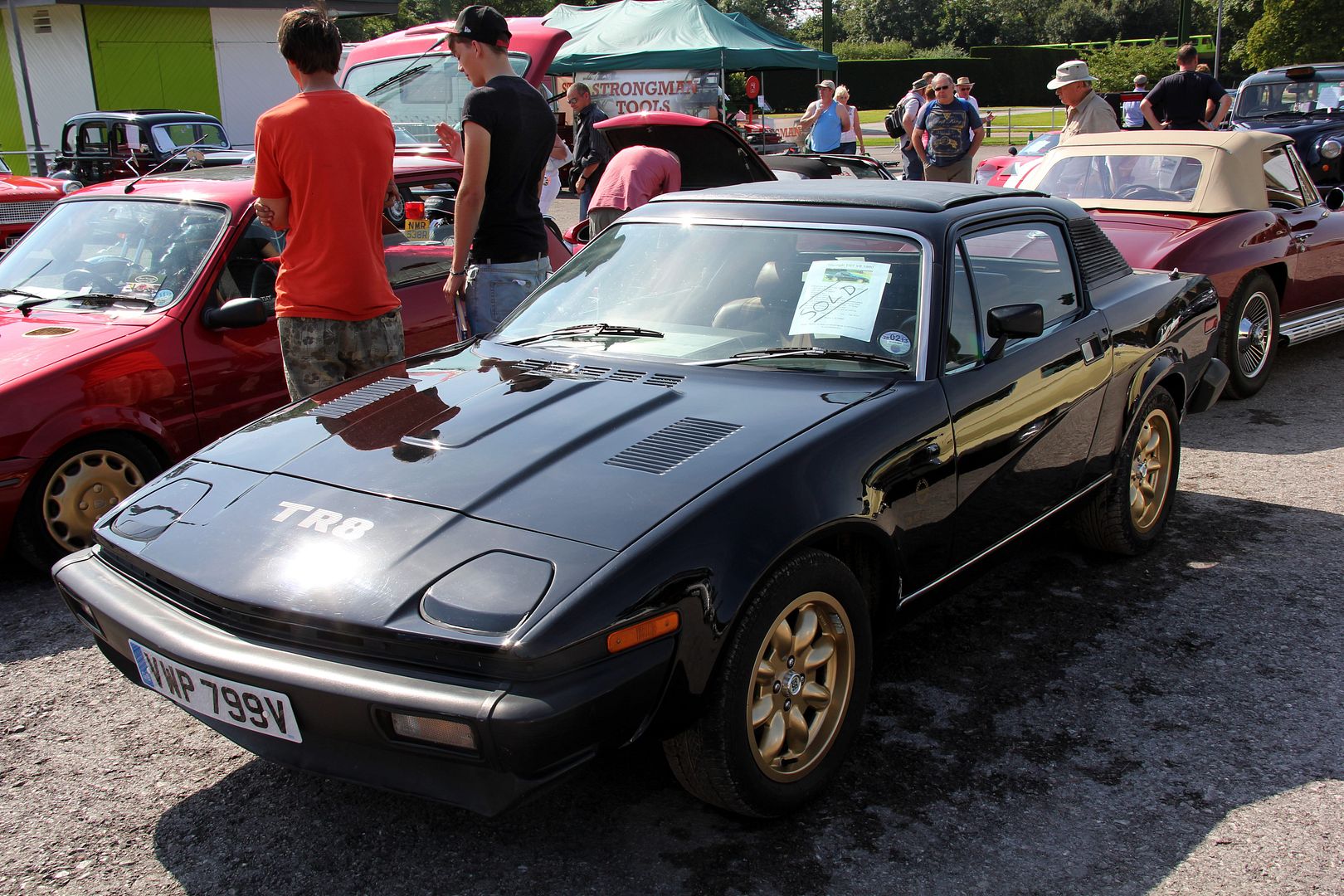 Dunno what this is. Well, yeah, I
know
it's a Volvo, but what flavour I'm not sure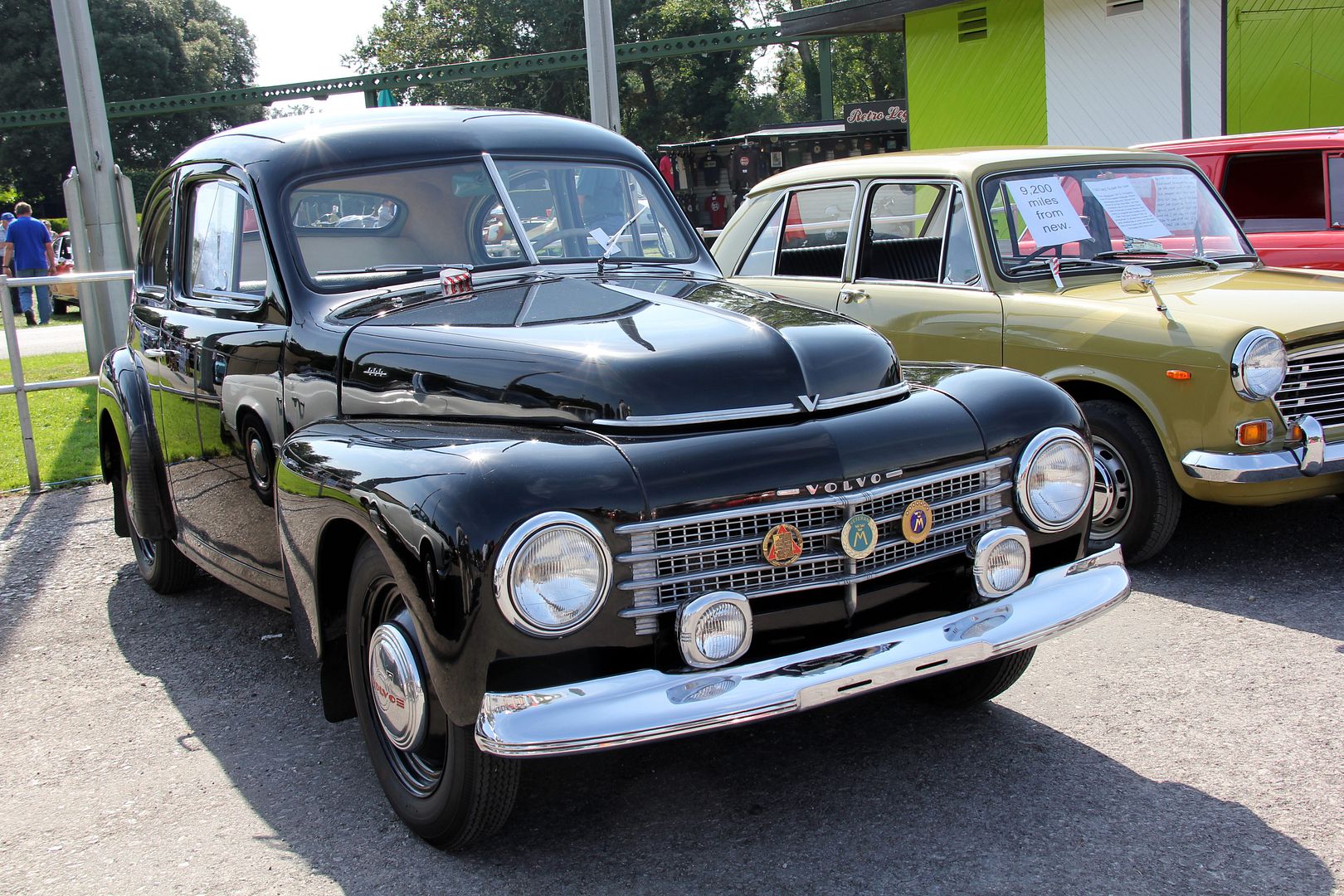 Seems to have a dash designed by someone who spent a lot of time working at Wurlitzer, not what you'd expect after such a severe-looking exterior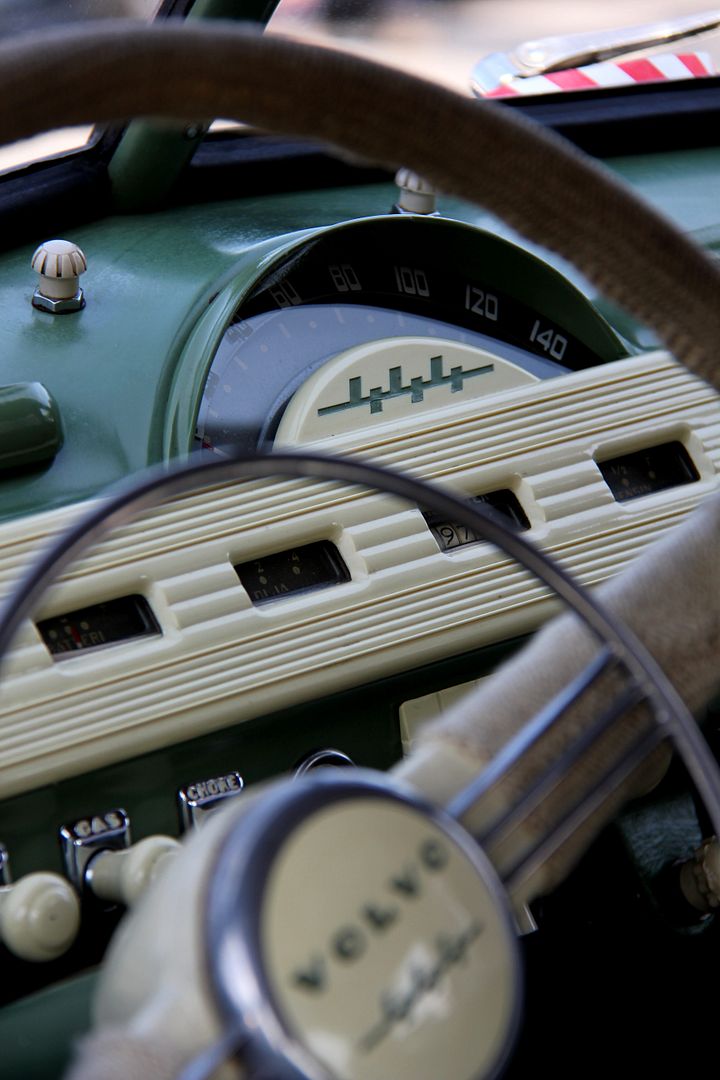 Guess these are the Swedish equivalent of "Obscure Volvo OC" and "IAM" badges