This is going to be one of those 'retrospective' build threads for the time being until I get 'up to date' with where things are right now.
A few people have seen the car in its current 'guise' but this is more to fill in the blanks of its journey from when I bought it, to now....those who have seen it, please don't go posting any photos until the appropriate time because it'll ruin the chronology of the thread. Many thanks.

At the end of July I bought a Mk3 Escort 1.6GL 5 door estate from Raoul Duke on here and he drove it all the way down from Anglesea to kindly deliver it for me (and then drove back in a Mk1 Fiesta he'd bought from me). I'd bought it to replace the modern Mazda Demio that I had as my daily. The Demio was nippy, reliable, comfortable, practical, versatile, economical, VERY well specced and in immaculate condition. It was however, a bit dull. Just a bit.
Despite being a lot older and lacking in almost every other respect when compared to the Mazda, the Escort had one thing that the Japanese motor didn't....CHARACTER. It had to be bought and it was. Even though it didn't quite match up to the Mazda's attributes, it was still practical and versatile and I loved the lack of gadgets. Even my GF loved it, "It's so retro and really cool isn't it. I can't believe I'm saying that about an estate car!"
WINNAR!
It's not exactly high up there in the food chain of the Mk3's but that was part of the reason I loved the idea of having one. S1 RS Turbo's, RS16000i's, XR3's, XR3i's, 3 door estates etc...all tend to get the limelight and it would seem that the lowly 'bread & butter' Escorts generally get used, abused and binned. Especially the 'more door' variant because they don't tend to look as sporty. Extra especially the 'more door estates'. That suited me perfectly.
Having a dog that comes with me everywhere means a 5 door is more practical for me because I'm not having to tilt seats forward all the time to let him in and out. Also, being one of the more unloved versions gave me all the excuse I needed to try and make it a bit more 'me'. To do something a little different to the route most Mk3's go.
Here it is the day I got it. It already had the Cloverleaf alloys, slightly lowered suspension and XR3i front spoiler fitted. It also had a nasty gouge down the drivers side which one of the previous owners had simply sprayed a far from matching shade of gold over without even trying to sort out the dent or scratch. The tailgate also had a large dent in one corner and the front valance had been painted black.
Overall it was looking a bit unloved and sorry for itself, but it was also a very solid base. All the wheel arches are original and generally free from rust. Most of the car is pretty solid and apart from a few small areas of surface rust I counted myself quite lucky to find as Mk3 5dr in this condition.
Here are some 'before' shots I took of it pretty soon after I bought it.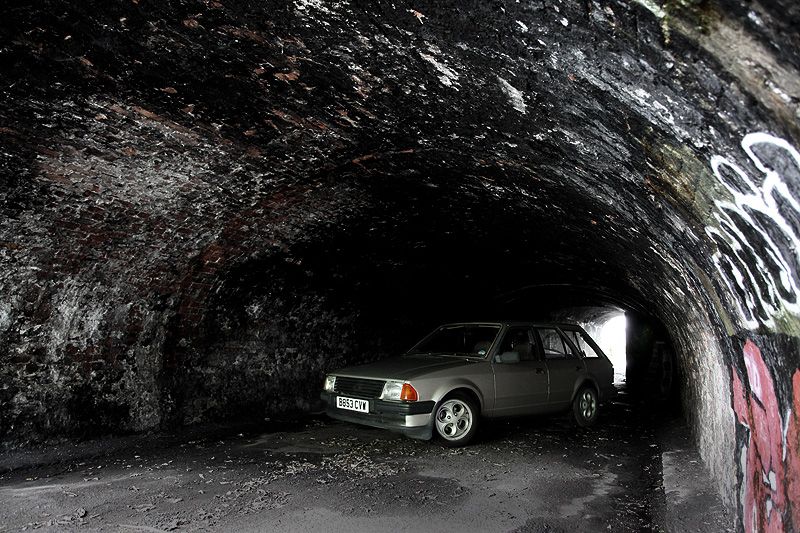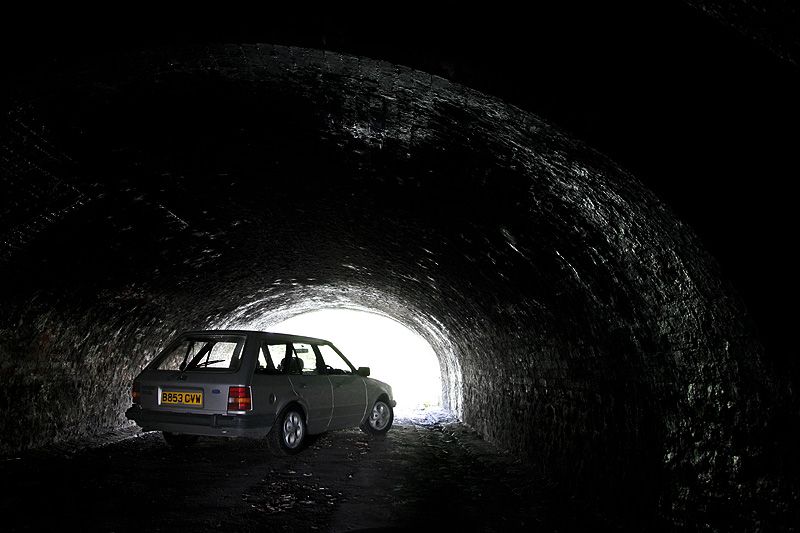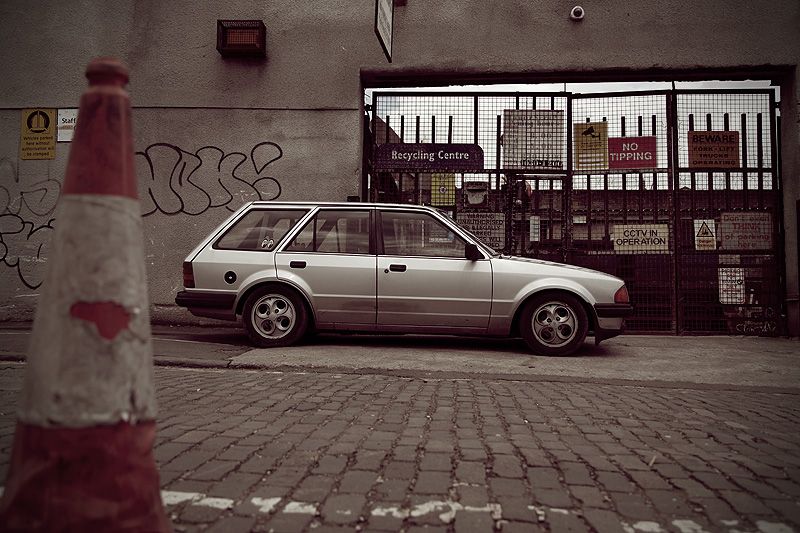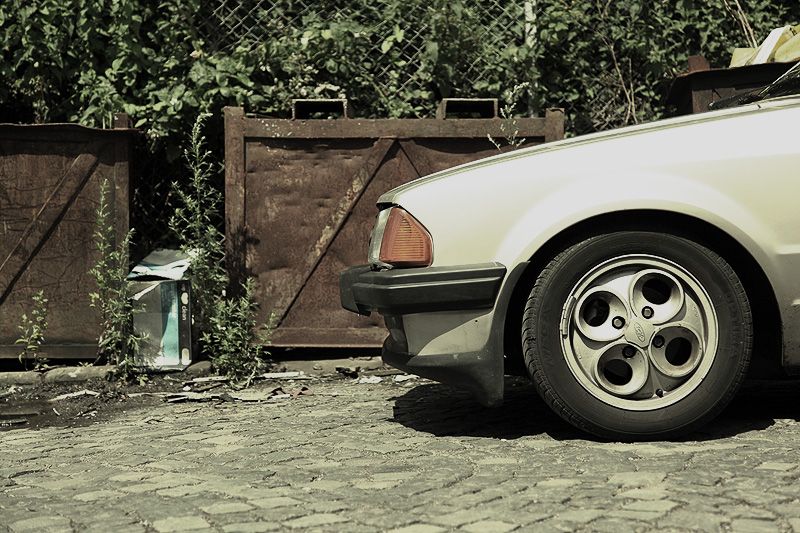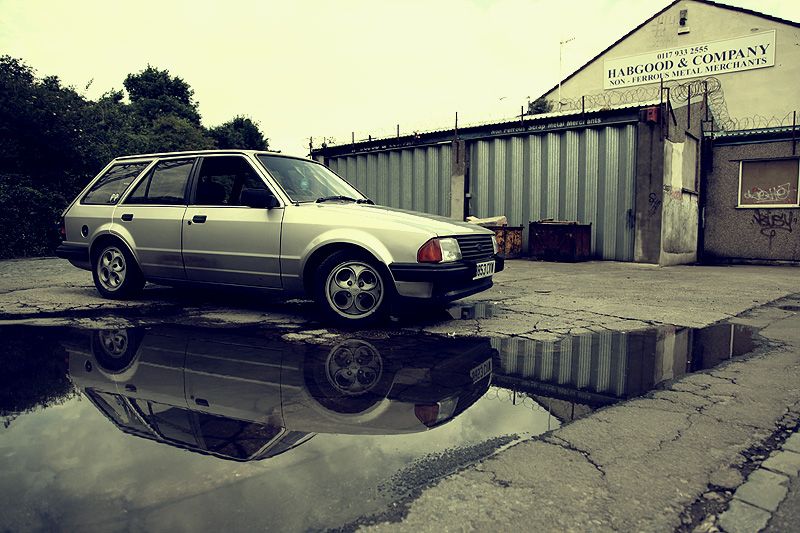 I had quite a few ideas in mind for the car but the first job was to sort out the three main areas of bodywork that really let the car down: the tailgate, the drivers side doors (below the swage line) and the front valance.
Most, if not all, of the photos from here on in were taken on my phone not my camera. Unlike my other threads, this one was a quick & dirty 'few weeks' build to get the car sorted and ready to press into daily action. The look of this thread and lack of big updates will kind of reflect this manic three week period of my life.
More info to come.