I've had this thread running on another forum for a while. I think it works better for smaller projects to be updated in one place, rather than individual threads as I've done on here. Where I can find them I'll link these projects to their original thread on here. I'll be adding new things too, hopefully I'll be a bit more inspired to find the time for new projects too.
BMX Based Chopper
, layed back stem tube, extended rear stays, home made sissybar.
Embossded valentines card
Laser cut 1mm acrylic sheet for the press tool, which was used after the had been laser cut.
Laser Cut MDF memory stick
.
Lego brick memory stick.


Jump Hour clock
, laser cut MDF case.
Five note Keyboard and Stylophone, 555 osscilator circuit, laser cut acrylic case.
Trophies for Retro-Rides Gathering 2008.
3D CAD model of Mardave V12 RC car.
IR Remote controlled 1:24 Scale '64 Impala Lowrider
. Custom PICAXE Programmable integrated circuit board with IR inputs and servo output, laser cut acrylic chassis.
Laser cut acrylic chassis, as an example of what might be achieved for the 4x4 in schools challenge.
PICAXE PIC Scalextric lap counting and timer setup, uni project.
Pop Art Hand Bag, as an example of how resistant materials can be used in textiles.
Chess Set, laser cut acrylic and CNC turned bases. Another Uni project.
Candle Stick, acrylic and turned aluminium.
Earringings, aluminium tube with layered then laser cut acrylic inserts, laser cut acrylic case.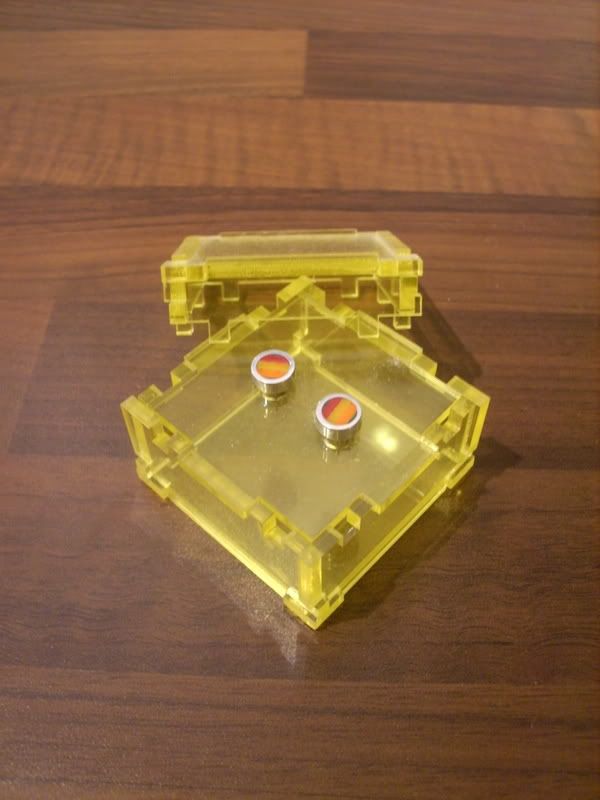 EasyPCD's, laser cut acrylic PCD checking tool.
Practical Classics, Retro Cars and PVW new producs featured.
I don't make these any more :( These sort of kicked off a particularly bad period for me professionally.
Bugsey & Dandy Dan's cars
.
Grease Set centre peice.
A Lego me
.
A bit more to come....