Previous life story:
www.bxclub.co.uk/forum/viewtopic.php?f=13&t=11244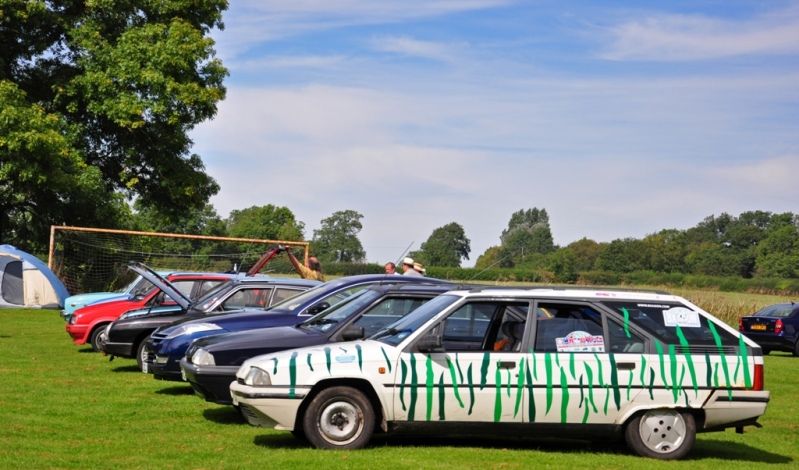 Since everything is all in line to get the car to me on Wednesday I thought maybe I should fill up a bit of time by starting a thread on it, even though I don't have it yet. Up until very recently I've had a
Maestro
as my daily and while it's been a reliable little donkey of a car, it's not kind to my back and it falls short of some of my needs in a car, such as load carrying, so I needed to replace it with something. I was planning to stick with BL and get a Maxi or an Allegro estate to keep my
Princess
company but then I noticed the advert for a stripey BX which I've had an eye on for a while and with the price it was offered at I thought it would be foolish not to.
I'm under no illusion that the the car is anything other than in need of some TLC, but the history available about it online reassures me that the work needed isn't beyond what I can do and afford and that the car is perfectly rescuable for what I need. I don't do huge mileage every year, but I do have a few long distance runs so I should have the luxury of time to work through the various issues with the car.
My primary concerns are getting the car's niggles resolved as quickly as I can, particularly as it might need to do a couple of quite long distance runs soon after me getting it. Then I'll turn my attention to the bodywork and get that rear corner sorted out, it's not severe enough to scare me off and it looks like a relatively straight forward repair.
Other than that, I'll be cleaning it to within an inch of its life, because that's what I do when I get any car. It will probably get some Saab three spokes and it may or may not get a bit of extra black on the back end, but mostly I plan to keep it as Citroen intended because the BX is a very good looking car to begin with. Something a bit like this.
This will be the first diesel car I've owned, but not the first I've driven. I think my expectations are realistic about comfort, handling and power and compared to a late 'Ledbury' Maestro (Google it) it should be positively refined. The important thing to note is that I've wanted a BX since the nineties but never thought I'd be in a position to own one. Okay, so I wanted a black hatchback with red trim and a white estate is about as far away from that as you can get while still being a BX, but that doesn't matter to me so much as I will, very soon, be the unfeasibly proud owner of a BX and will have realised a childhood dream.