Someone said I should stick the other cars up so seeing as I tried to have a tinker with the 2000 today I took some snaps.
It was made in November 1963 on the same day someone hid behind some grass and took a shot at some bloke, but it wasn't registered until 1964. I bought her, did 6000 miles then on a pre-MOT check didn't like the look of the sills so hid her away. This was almost four years ago now.

Fun and games today as I went down to its garage with the aim of removing a strut and bringing it home to rebuild but found a stuck flywheel and rear brake. You can probably tell the fun I had jacking it up in the tight space.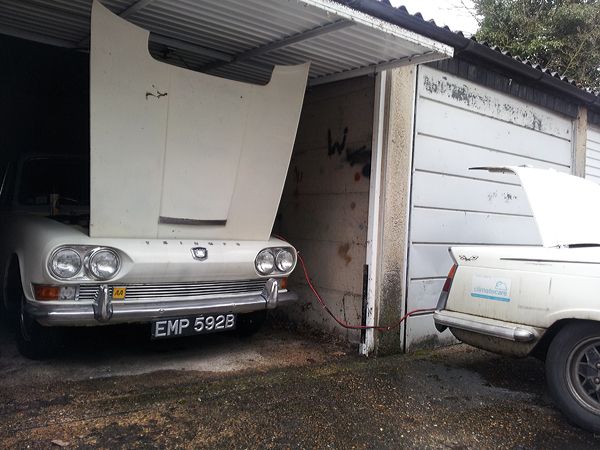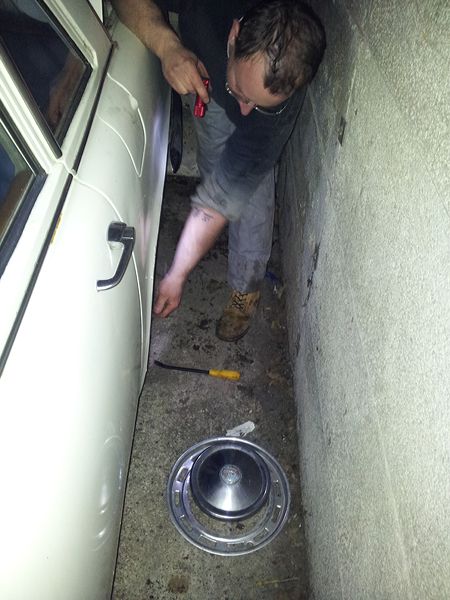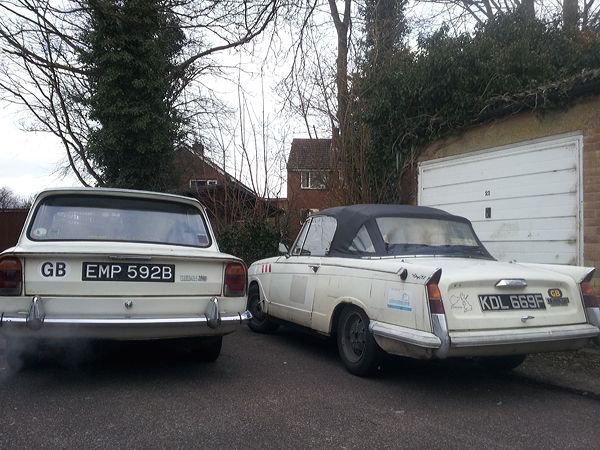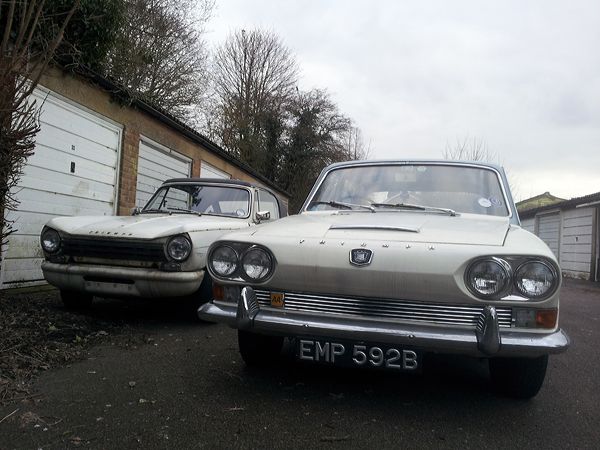 Do you think I should clean the Herald?
And a couple of reasons why I prefer the mk1 to the mk2. The interior is that much classier and their boot space can only be described as ample.