Every year without fail, at least twice a year, sometimes more, my GF and I rent a beautiful little cottage in a stunning part of SW Wales. The beaches, coastline and scenery are just stunning and we usually have great weather. If two photos can sum up our frequent trips there, it would probably be these two (not strictly true, I've got thousands I could use, but you get the idea):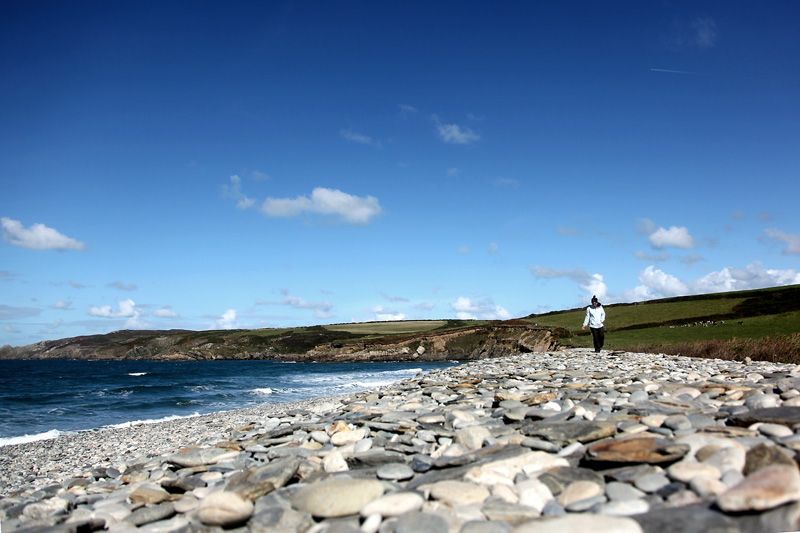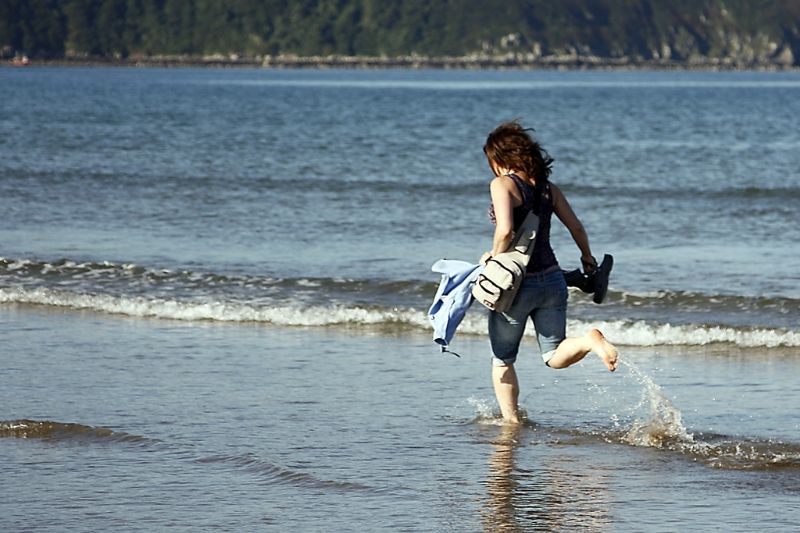 The thing is, it's not always perfect. When the sun isn't shining, it usually means the wind is howling and the rain is coming in horizontal. There seems to be no in between, like an on/off switch, it's either beautiful blue skies and lots of sun or weather that'll have you heading for shelter....
any
shelter, just to get out of natures fury.
Last week my GF and I were in Wales, in our usual cottage and we'd just spent a restless night wondering if the roof was going to come off....describing it as gales and torrential rain would be an understatement. Due to the lack of sleep thanks to God venting his spleen on lovely Pembrokeshire, I thought I was imagining things when around 7am the ever loud sound of storms was somehow drowned out by what, to me, sounded like the ear shattering noise of engines bouncing off the rev limiters....right outside our cottage.
It took me a few moments to realise that it wasn't my imgination and, in fact, the aural assault of mechanical mayhem was very real. I got dressed and headed out expecting to find some boy racer who'd lost their way and somehow ended up in sleepy Talbenny.
I was very wrong!
This, quite surprisingly, was happening literally just the other side of the lane where our cottage sat. Less than 100ft from our bedroom:
No sh!t Sherlock!!
Further clues. The rain was torrential, coming in at a perpendicular angle to the flat headland....but this certainly wasn't going to stop these guys.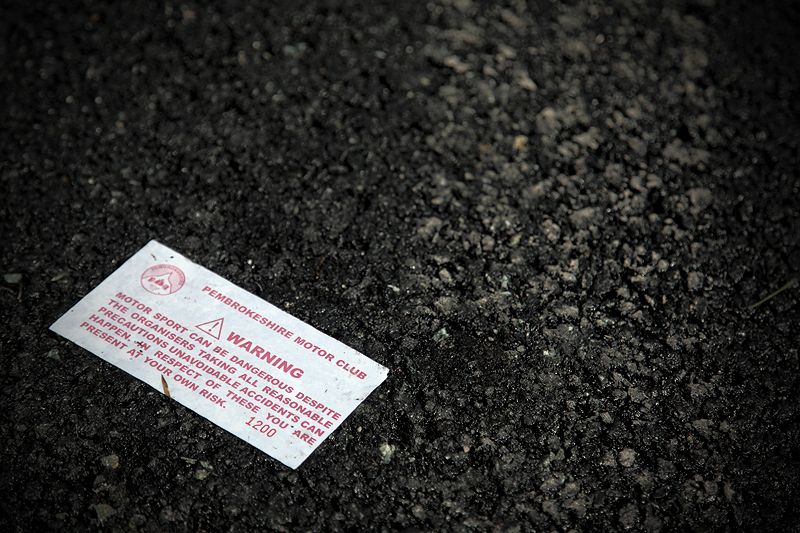 It was at this point that the clerk of the course (and land owner) came over in his van, enquired if I was from the press (having spotted my camera I guess?) and before I could even answer, handed me a hi-viz 'Pembrokeshire Motorsport' vest and told me to ignore all the prohibited/no entry signs....I had free reign to shoot anywhere on the course. An opportunity I wasn't going to pass up.
I was expecting to be spending this very, very wet and windy morning making toast, drinking tea and trying to think of avoidance tactics to keep me holed up in the cottage in the warm and dry. Instead I found myself stood soaking wet in the middle of an old WW2 air field just over the road from my cottage, an airfield I never knew existed....currently host to a full-on stage of the Pembrokeshire rally.
Suddenly, "What weather??"
More shots to come....