I couldn't help it, the CRX is too reliable and modern to drive, so I had to by something retro to potter around in till the Capris are done.... well that's my excuse and I'm sticking to it!

So what is it, well its a basically standard Chevette GL 4 door - why? Well I've fancied an old Vauxhall for a while simply because its different to the Fords I'm used to. Wasn't really looking for a Chevette more just a solid old Vauxhall and having looked at a few that were not really deserving of the MOT they'd got (somehow) this was the first that wasn't over priced, I could use without having to rebuild first and I've got to say I'm pretty happy. She's not perfect by any means, the paint has had it some of the wiring is a bit untidy, and the engine mounts have totally had it. But she runs pretty well (though the cooling system needs a full flush and service) and the interior is very good.
Enough words have some photos
As bought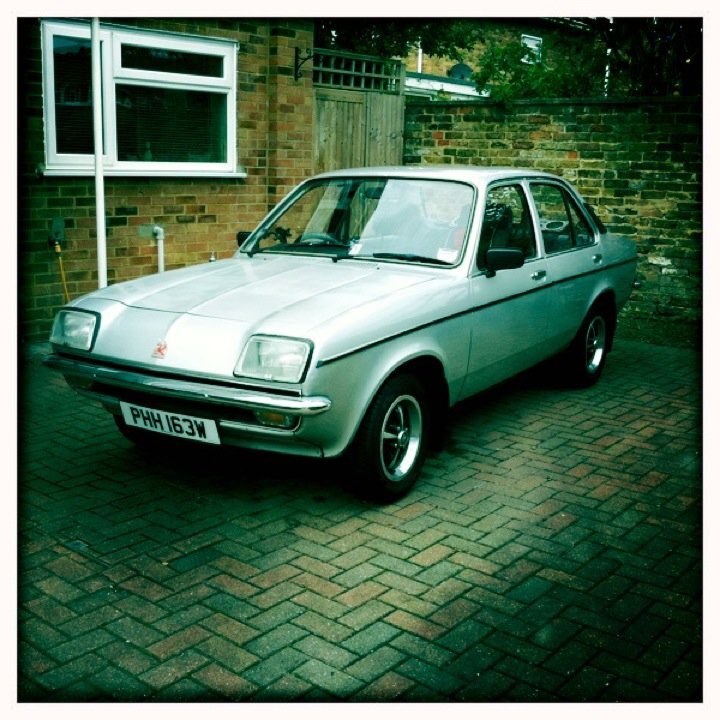 Some bloke who does music I believe...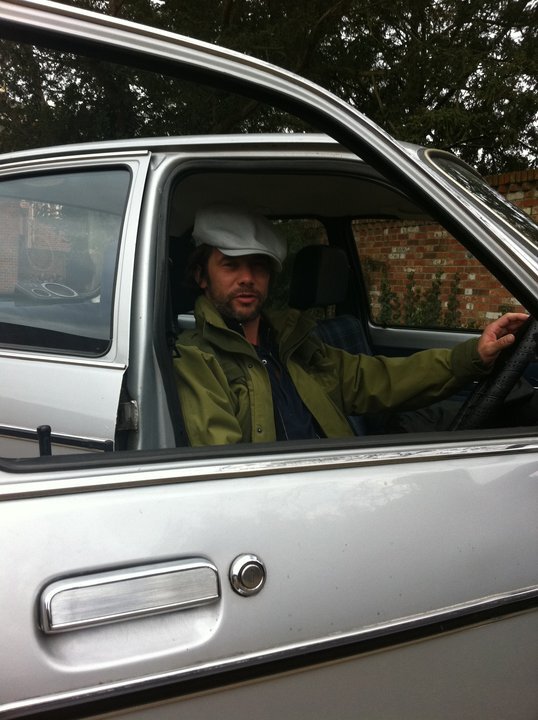 Very period blue check interior (best bit of the car)
Worst of the paint (lacquer has totally died and flaked off)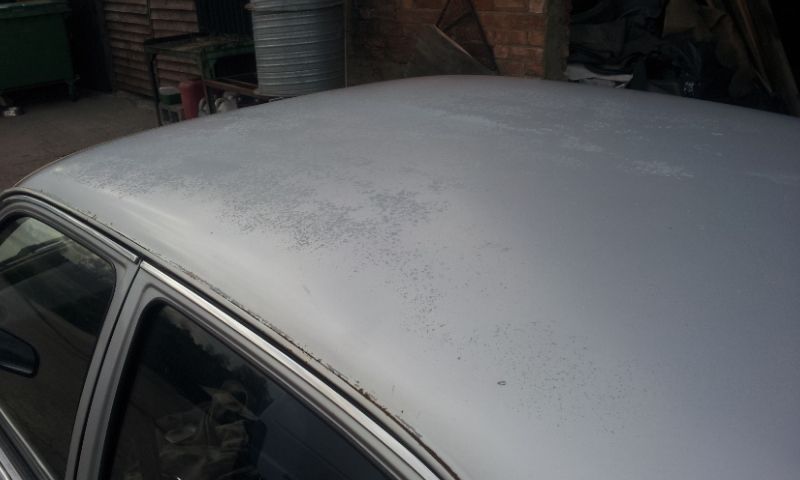 And as she stands today, wearing my winter wheels because the tyres it had were very close to the limit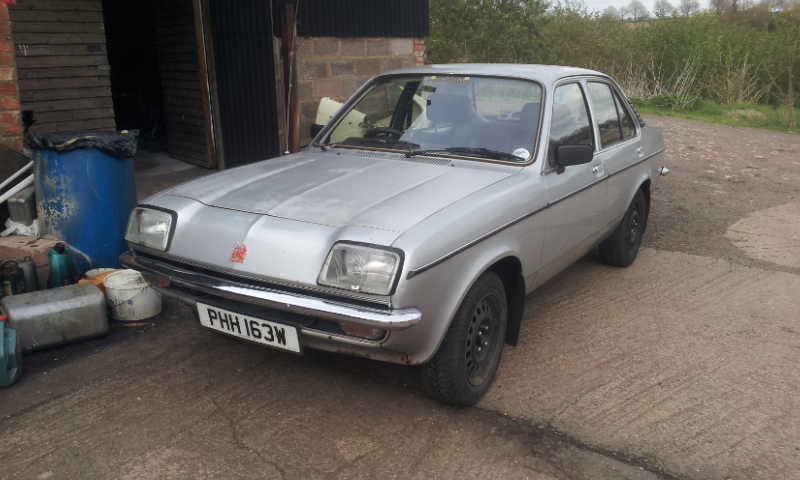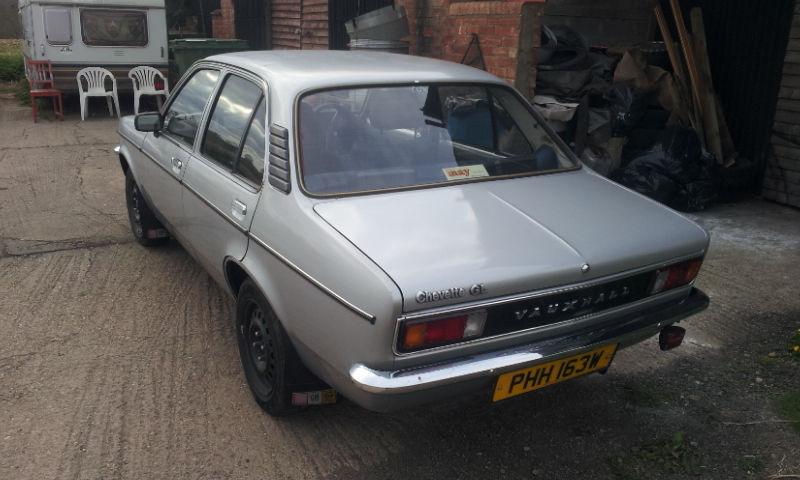 So what are the plans? Use it is the main one, but other than that it'll be paint, wheels and maybe a little bit of lowers. Plus some new engine mounts and a few other bits of refreshing (brakes etc).
On the wheel front, here are the current options
Mims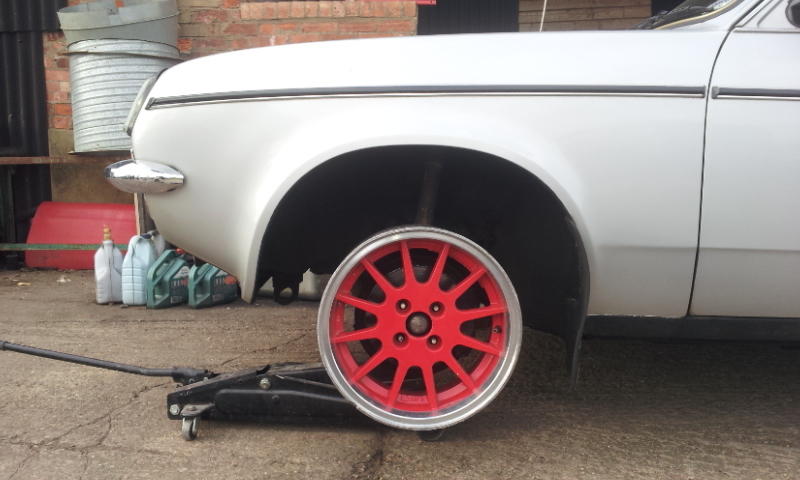 Can't have these as they're going on Lauren's capri, but they fit perfectly so I know the fitment I need
Generic 5 spokes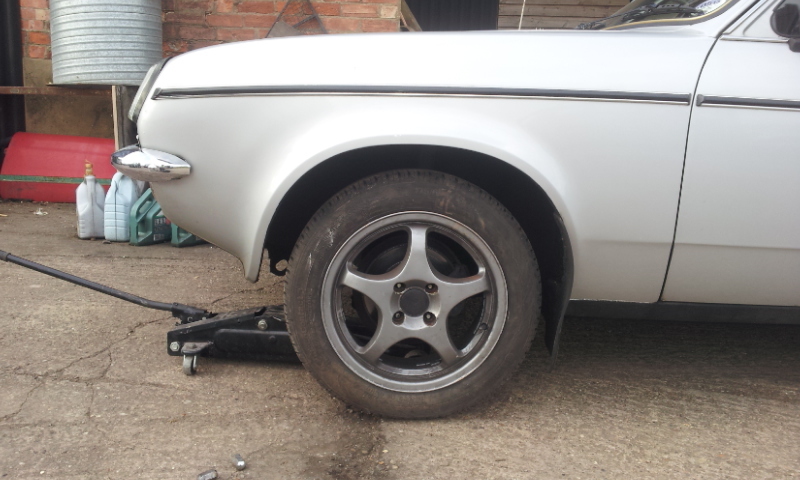 Boring really, plus the offset is all wrong so would need spacers
Torque Thrusts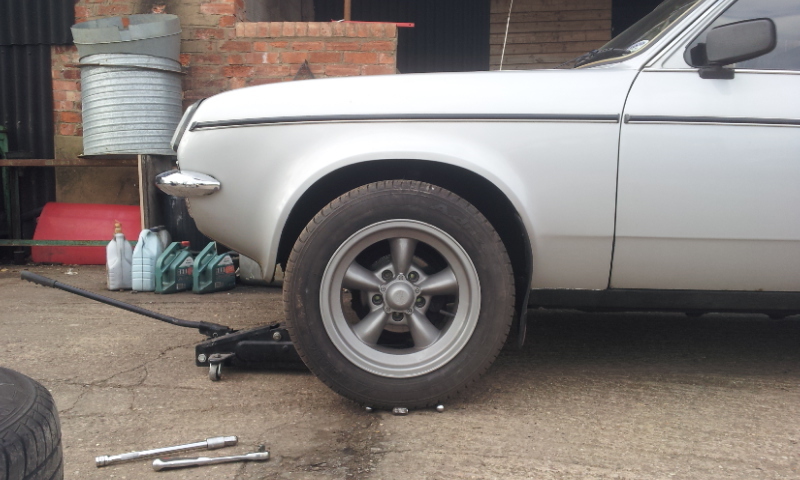 These are what I'd like to fit, but and it's a big but, the tyres are far too big and they need adaptors, which I have except they're designed for hubs that use bolts not studs like the Chevette, thus it's going to be a pretty big job to get them on, which is a real shame. Plus they'd need arch extensions, which I wouldn't mind at all. These will stay as a maybe while I think of another way to get them to fit well.
Which leaves me with no wheels lying around I want to use, which wasn't expected! Sure I'll find something soon though

Paint wise, well the silver is a bit unusual for an early 80's retro, but rather boring. So I'm looking into yellows/greens/blues, anything that goes with the interior basically so watch this space on that front