I seem to have accumulated the makings of a project so I thought I throw up a few pics and ideas, see how it goes.
For those unfamiliar with drift trikes have a look here -
I don't have a huge expanse of tarmac to use but there is some waste land near the workshop so I'm hoping I might be able to make a kind of dirt track drift trike - it might not work in which case I just put pvc pipe over the tyres and use it on the bit of private road out front of it.
First off I got some kart rear wheels, wets so they're slightly more suited to off road use than slicks.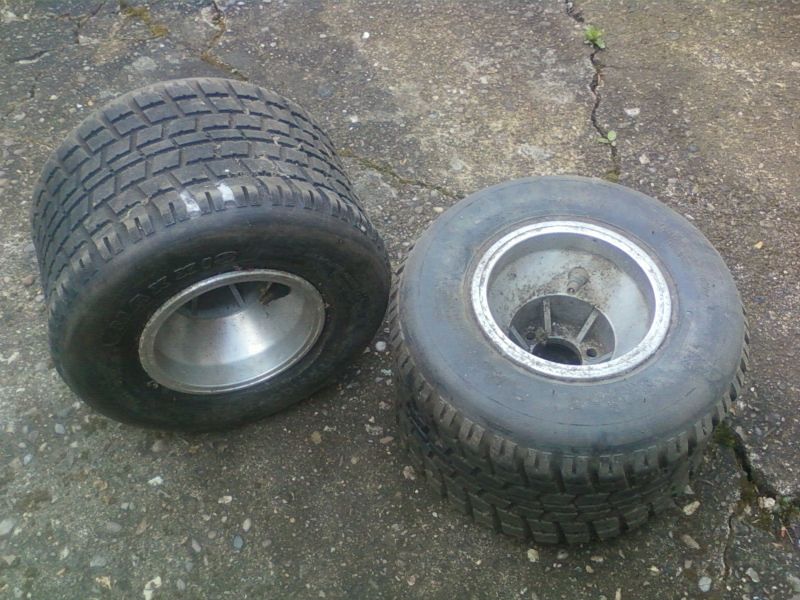 Made up some hubs from some tube, turned the end down to fit inside the wheels and welded a disc and some bolts to it....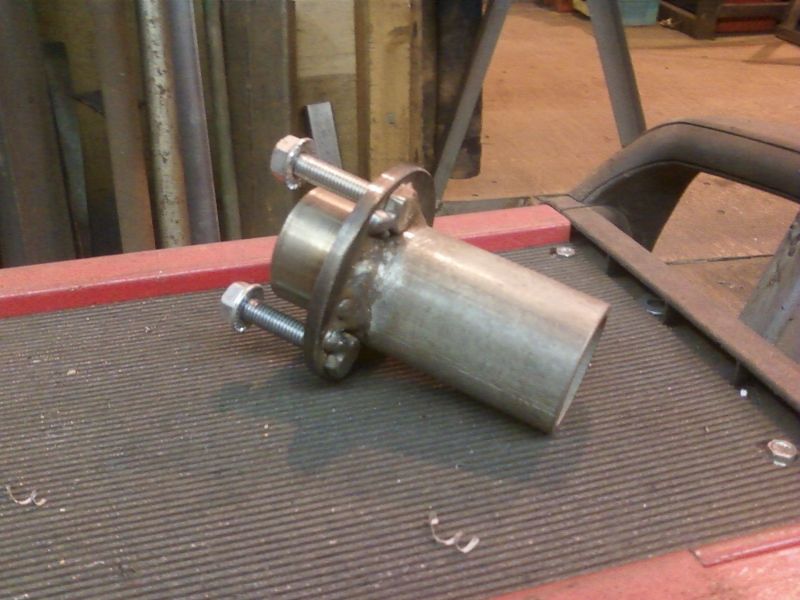 These will be welded to the axle (more tube from the workshop), which will have a sleeved join in the middle so it can be removed.
Found some bearings, might change them to the 2 hole type as the smaller housing will make mounting easier.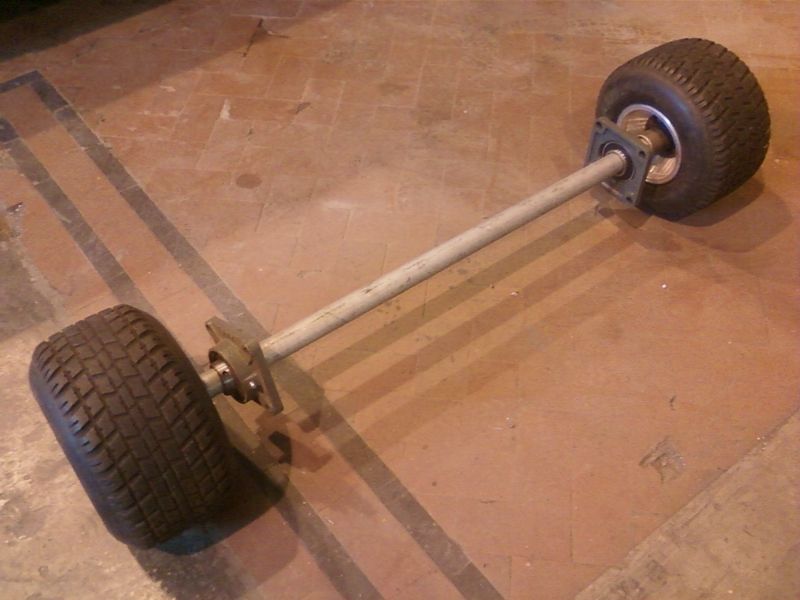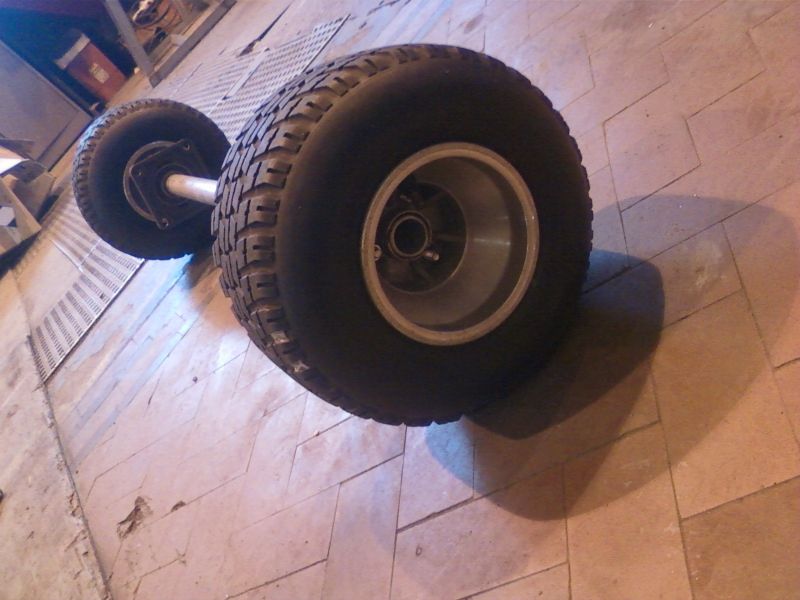 Got this cheap on the weekend which will donate it's front end and some of the frame.....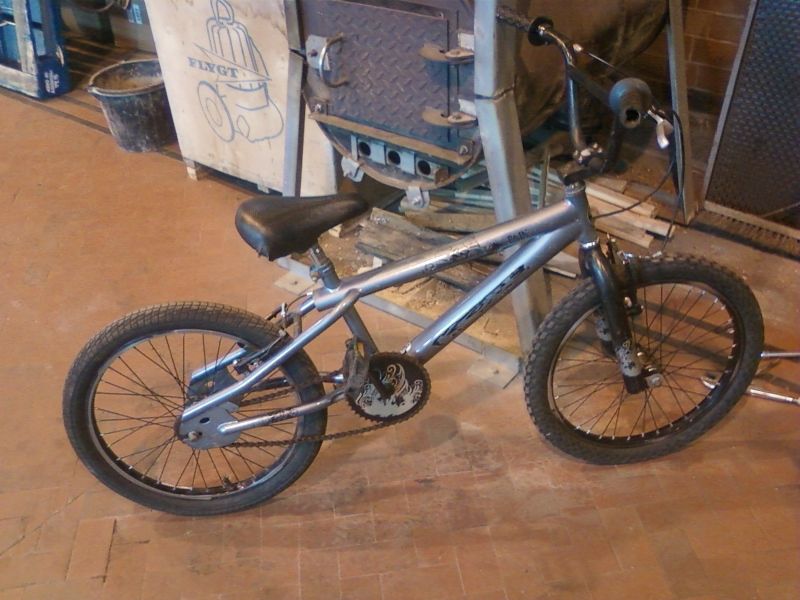 and made these foot pegs for it out of some stainless tubing I'd had in the shed for years - knew it would come in useful eventually....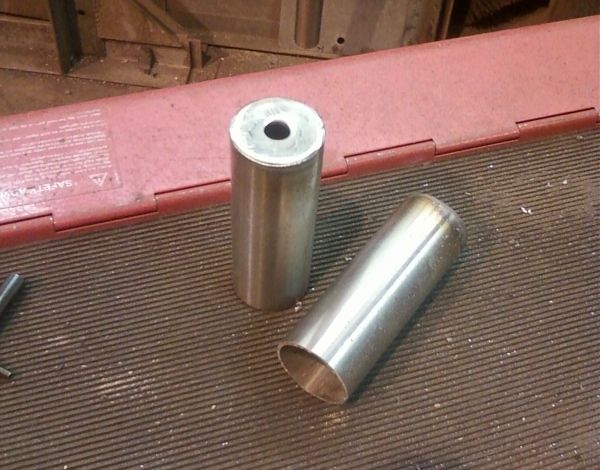 They fit to the front forks using the wheel nuts.
This evening I picked this up.....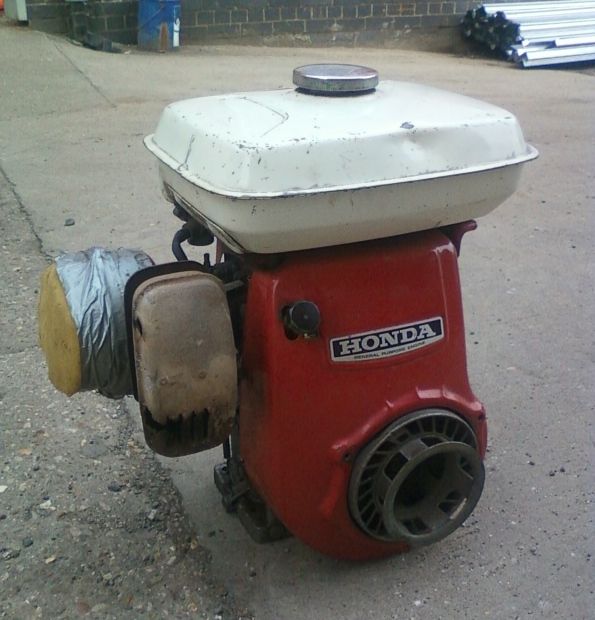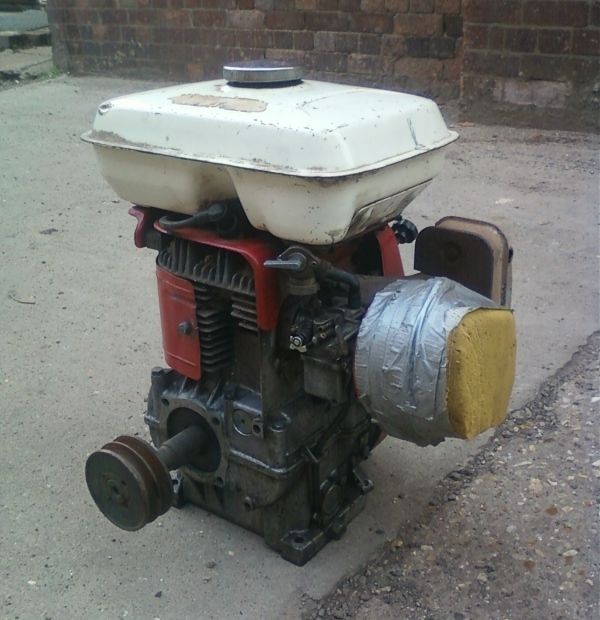 It's a Honda G65, 6.8hp - a bit old but it starts first pull and seems to run ok. Float bowl needs a new gasket, obviously the 'filter' will be replaced (have a cheap K&N style one) and the exhaust is rusting away but I wanted to make a new one anyway.
Will probably replace the tank with a custom made one at some point.
So that's it so far, a throttle twist grip is on it's way, just need to get a clutch, axle sprocket and chain..............