This is (well, was
) my first "retro" car, and what got me hooked!
A local guy had it laid up on his farm for quite a while, after some negotiation I purchased it for £300 with a fresh M.O.T, the car didn't look in amazing condition but I knew that would change with some TLC.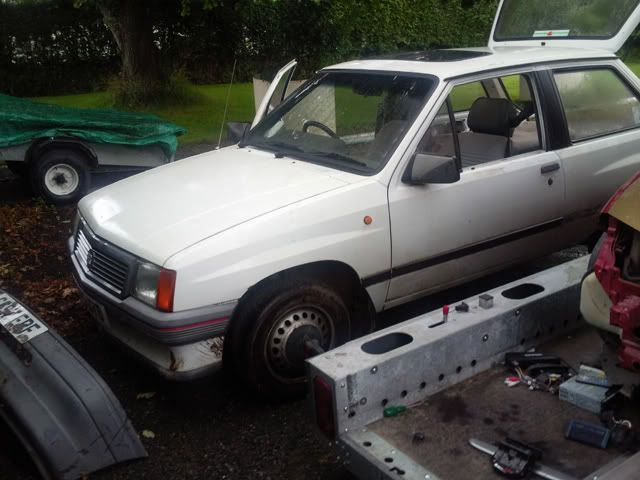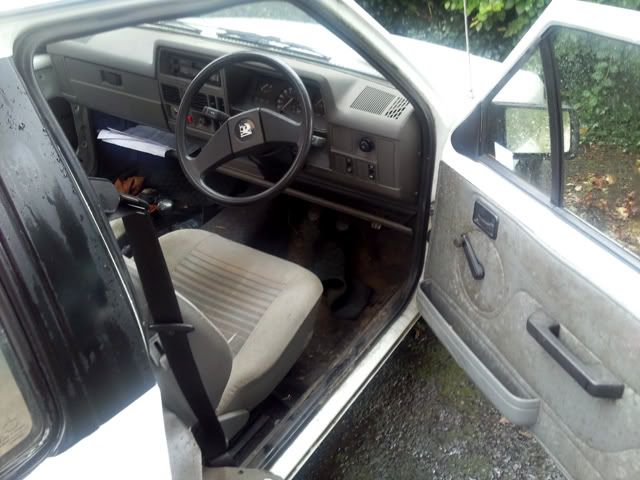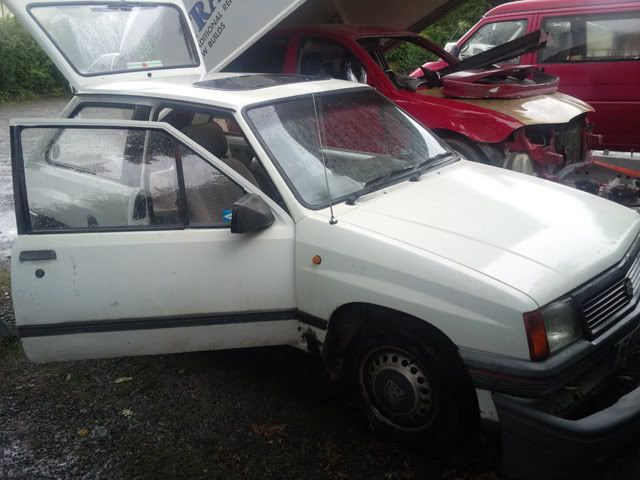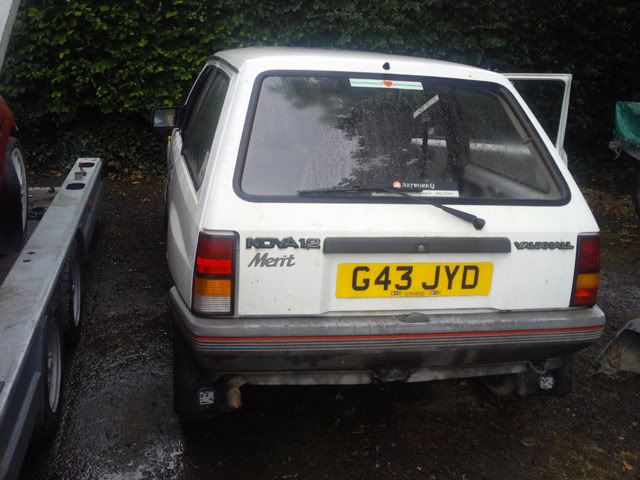 Engine bay was in okay condition, some welding was required on the left strut top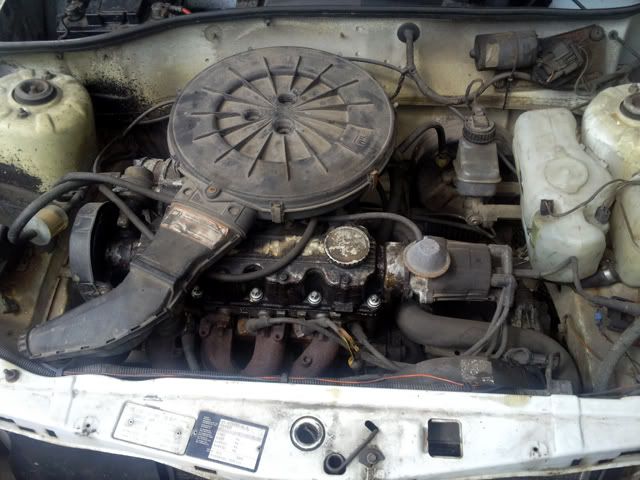 Battery tray (a weak point in Novas) was fine even though it was full of dirt!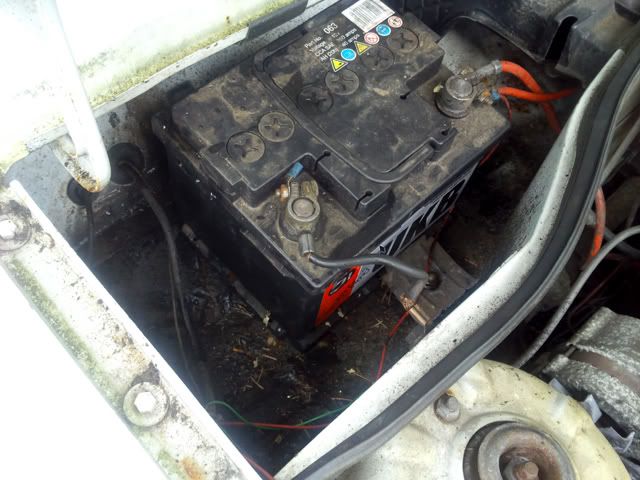 Other usual rust spots only showing surface rust, nothing major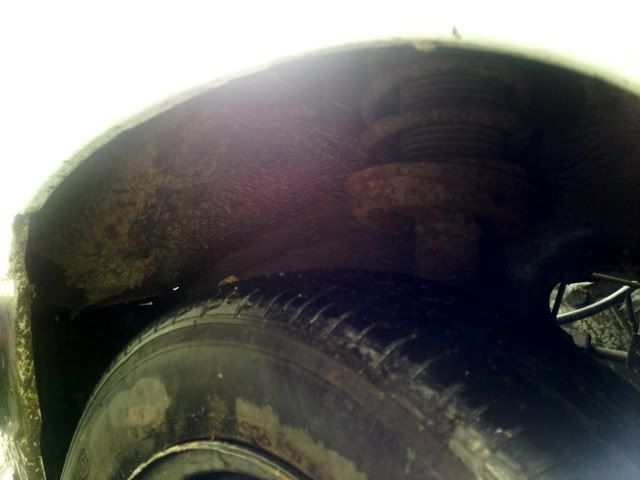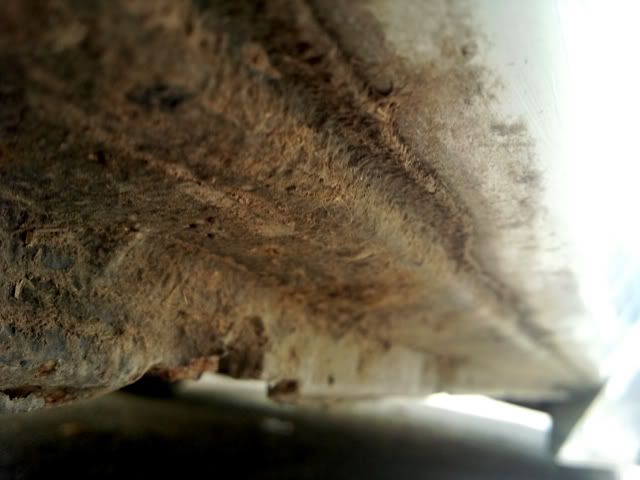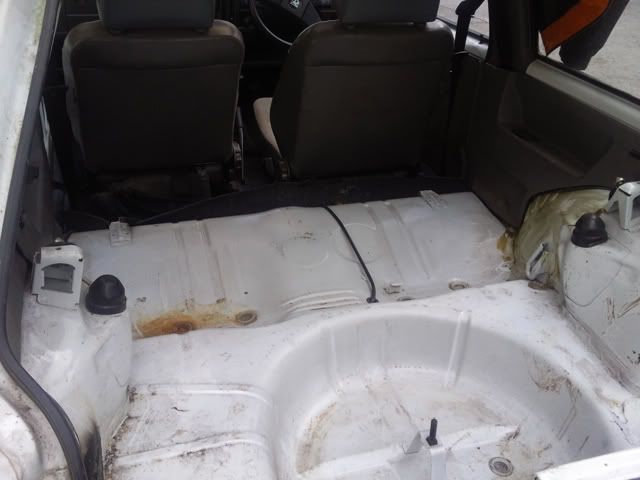 Some scabbing underneath the lights (another weak point on Novas)
Valance had mainly superficial rust, nothing needing welding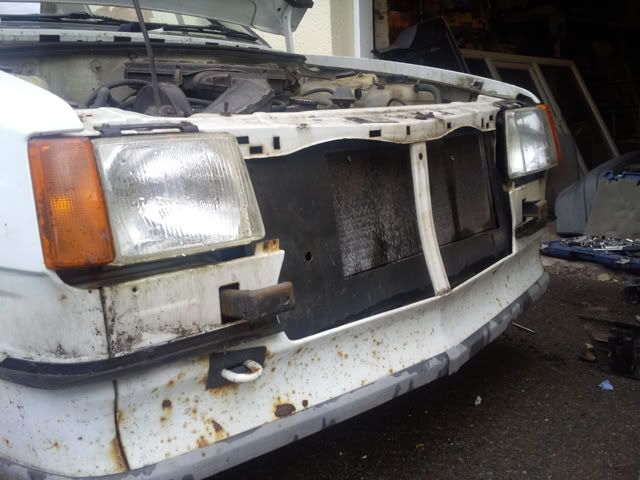 The MK1 bumper was damaged, I did have a set of MK2 bumpers included in the sale so chucked them on temporarily to cover up the bad points!
Bodywork!
All the paint was like this, years of dirt stained in and slightly yellowing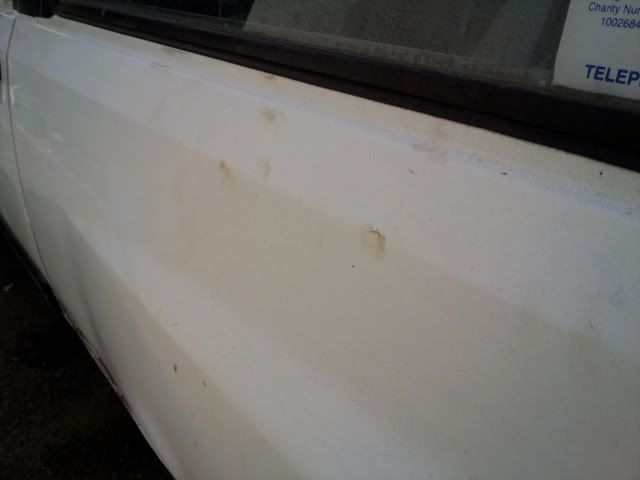 Jumped straight in and used a heavy cutting compound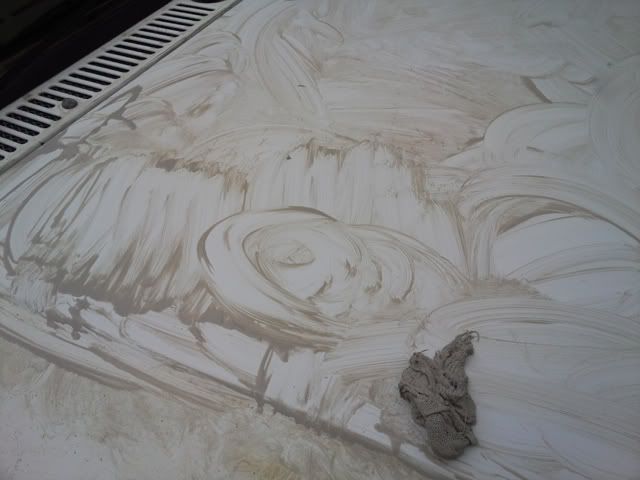 After some polishing, not bad, not bad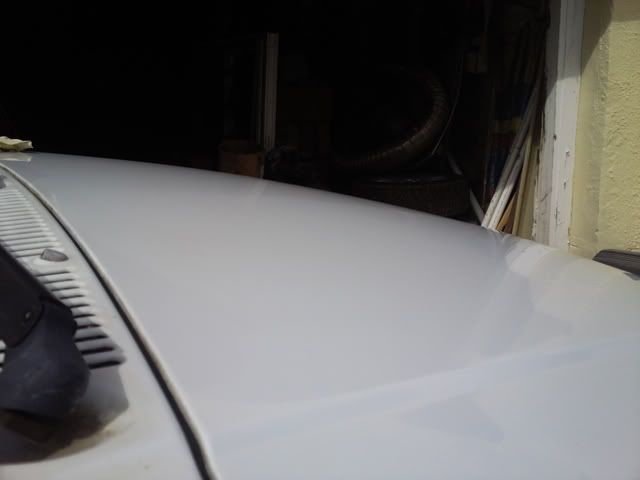 Fitted the MK2 front bumper (yes I know this was wrong, but it was to cover the valance rust whilst I daily drove the car!)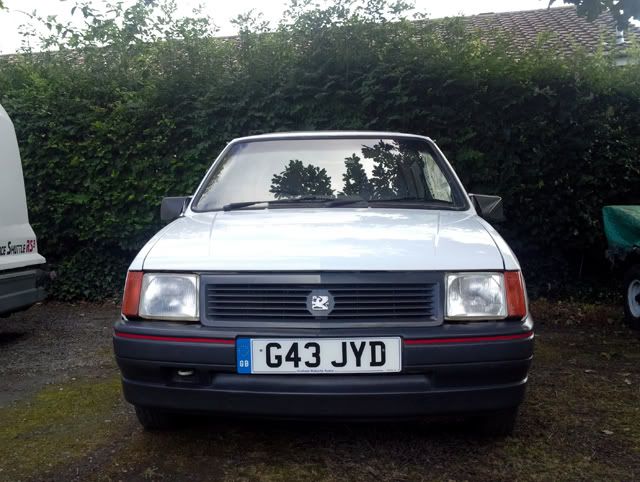 A friend gave me a replacement window (as the car didn't have one), this was a pig to fit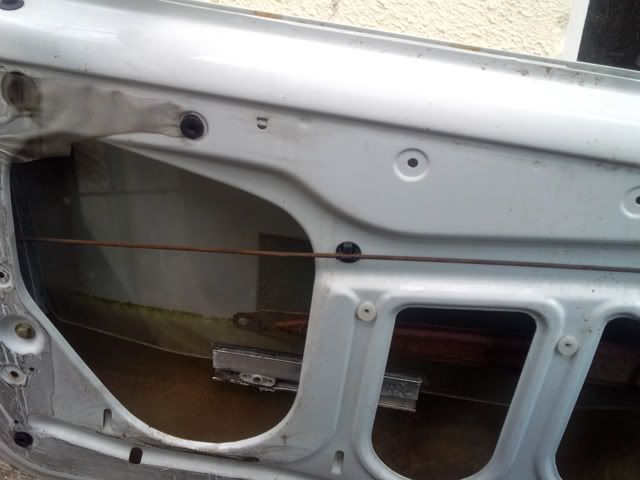 Lightly wooled the cam cover to see what's what, looks like the years of oil residue had protected it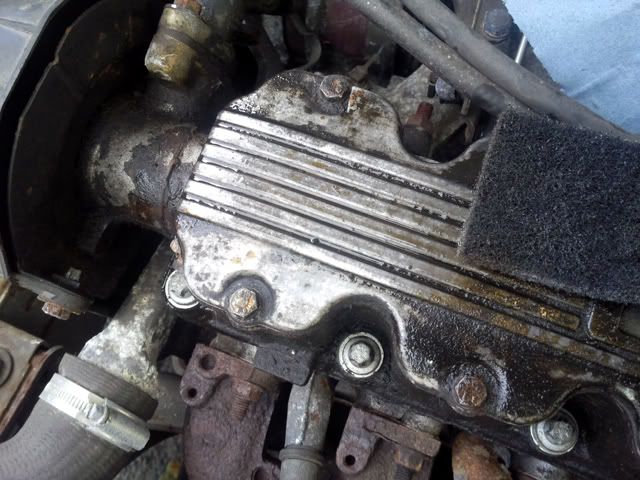 Sticky mechanism heavily greased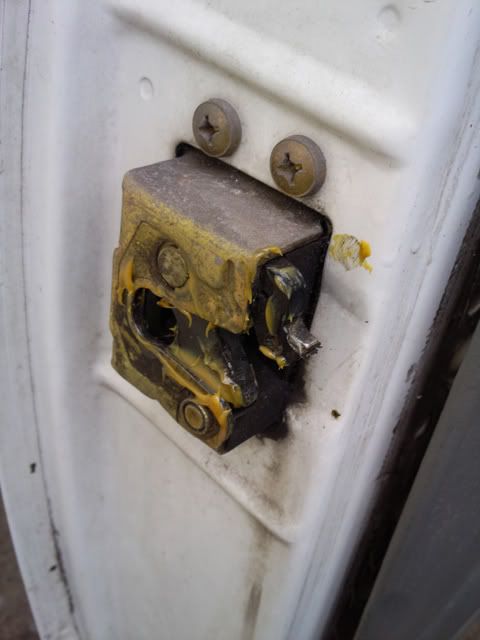 Rough running issue worked out!
I then decided to de-bumpstrip the car
And get rained off
Polished and waxed the car properly as the weather improved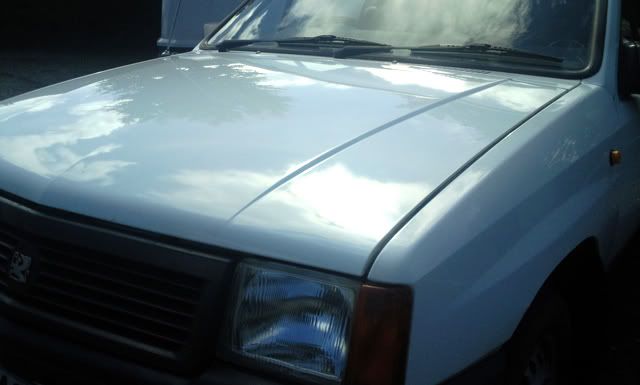 And cleaned the interior at last!
All was going well, I then made the first rookie mistake of retro-car ownership. - Having ABS cars previously develops bad driving habits!
Won this for 99p on eBay, and the seller actually sold it for that price... almost feel bad for them
The valance was then ground back, prepared, painted and mk1 bumpers were re-fitted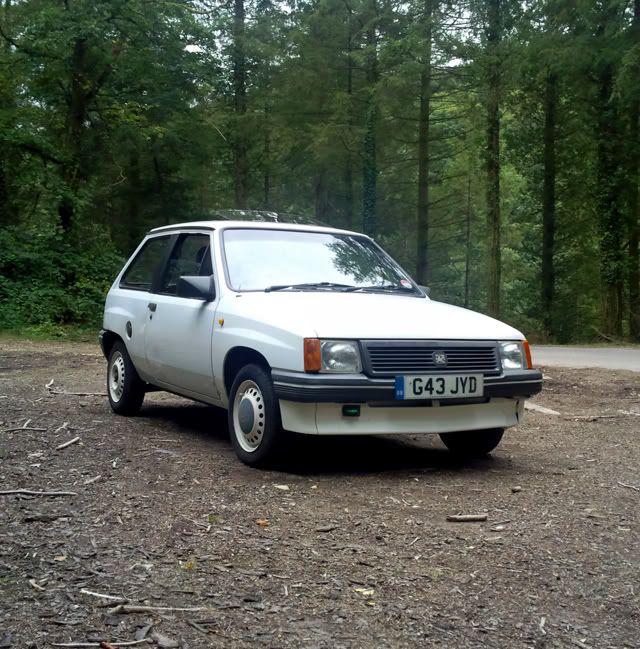 Some photochopping of lows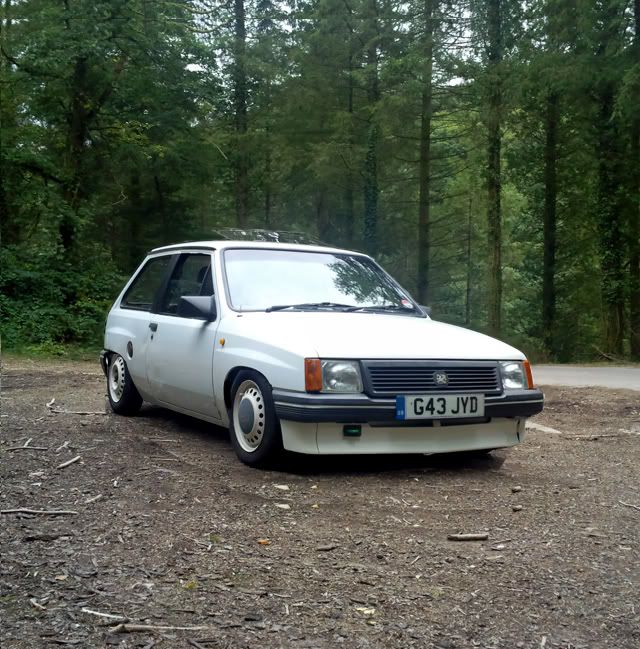 Painting standard steels white, because why not!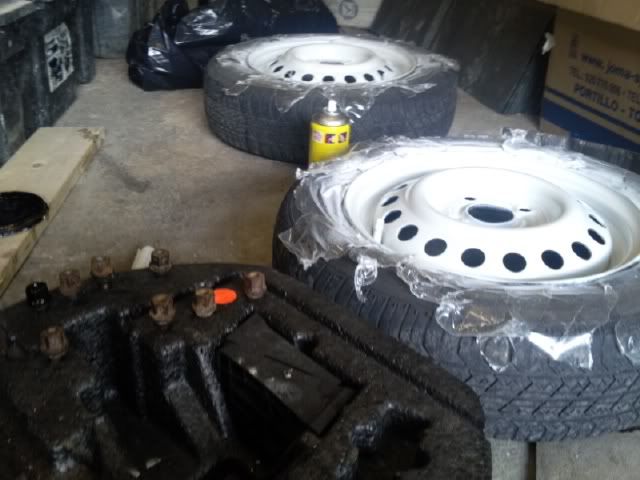 Inner arches stripped back, stonechipped and painted with white hammerite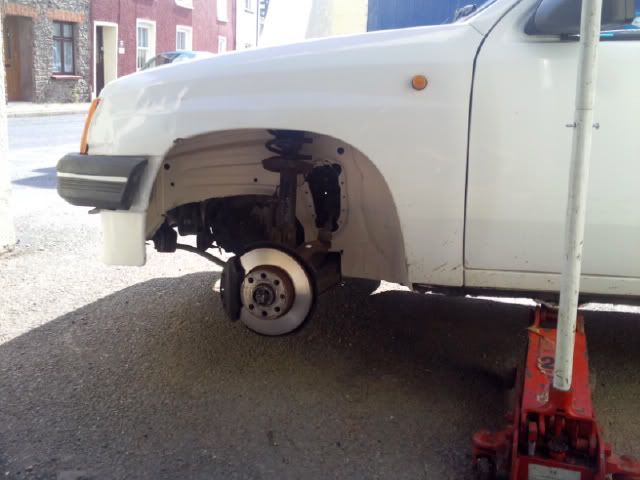 After quite a bit of looking, managed to source a NEW MK1 single piece bumper (from my local parts place of all places)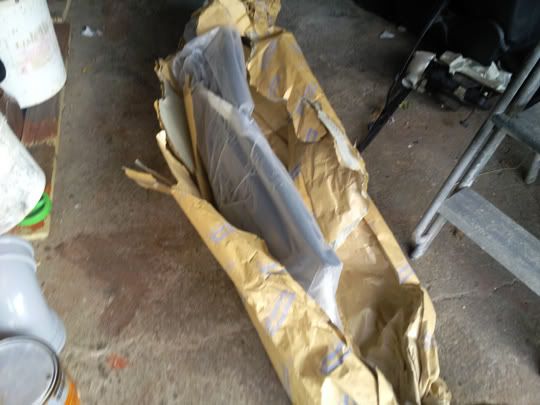 Painted satin with white flashes (a la nova sport)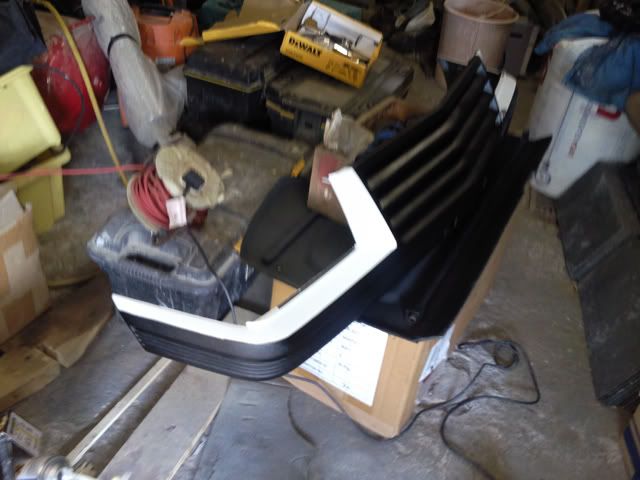 Spotlight brackets fitted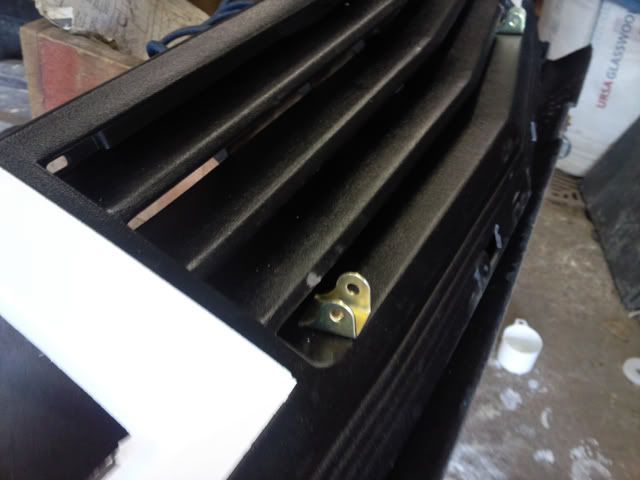 And on the car!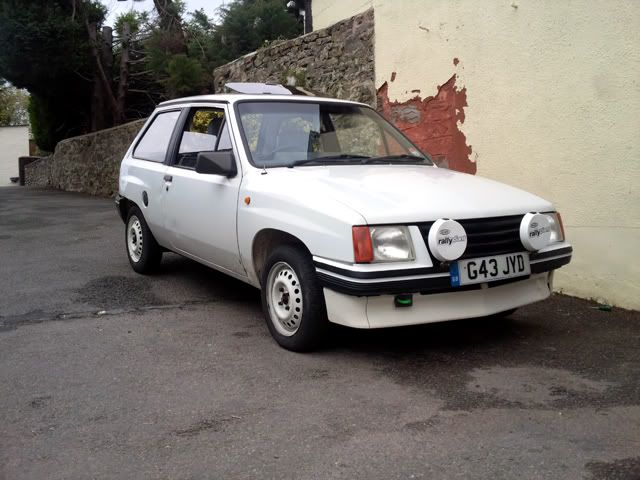 Rear chassis legs and wheel well were looking a bit crusty, soon sorted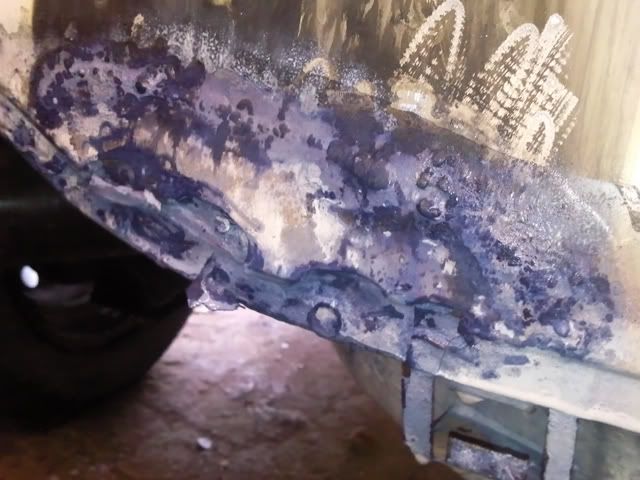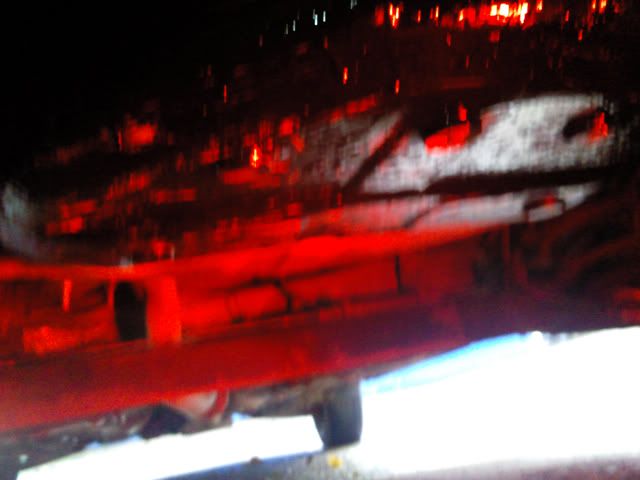 I then removed the spotlights, got bored of this look as I found it too "dopey" looking
DIY rear strut brace (this is how it's actually often done on Novas!)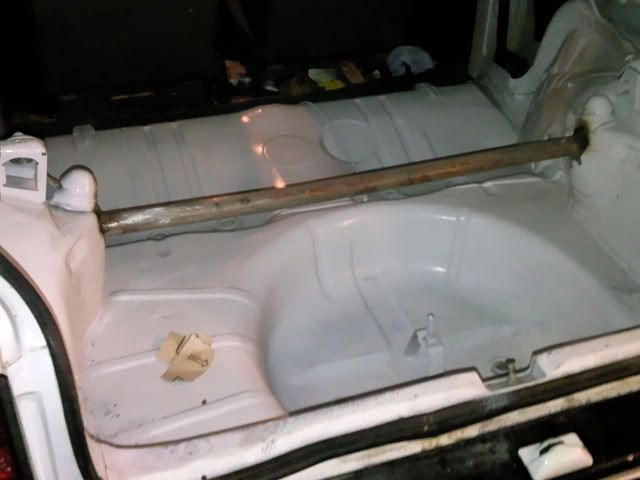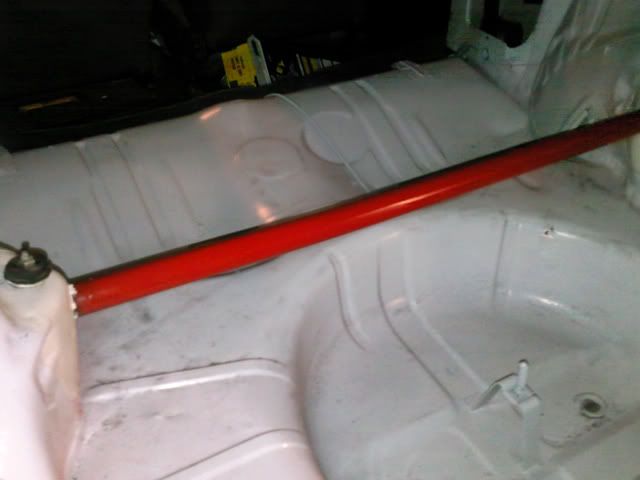 40mm lowering springs were then fitted: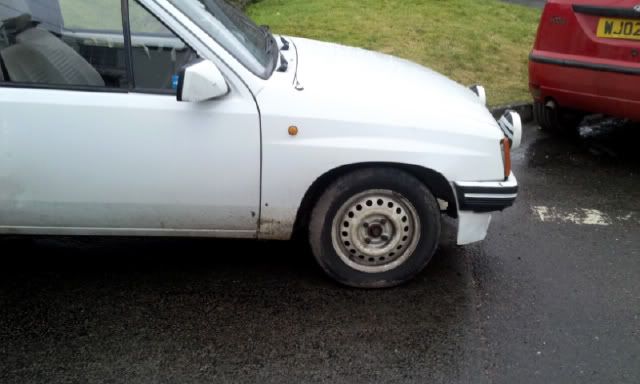 This was then bought (rarer than poor quality wobbly children's play pony poop!)
Spotlights and badge back on!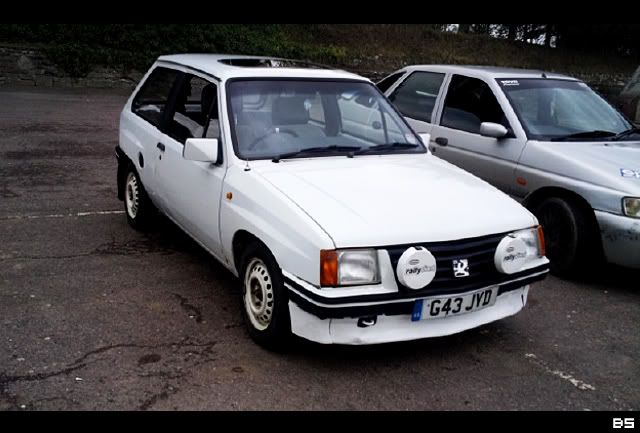 Finally got around to getting a new wing to replace the crash damaged on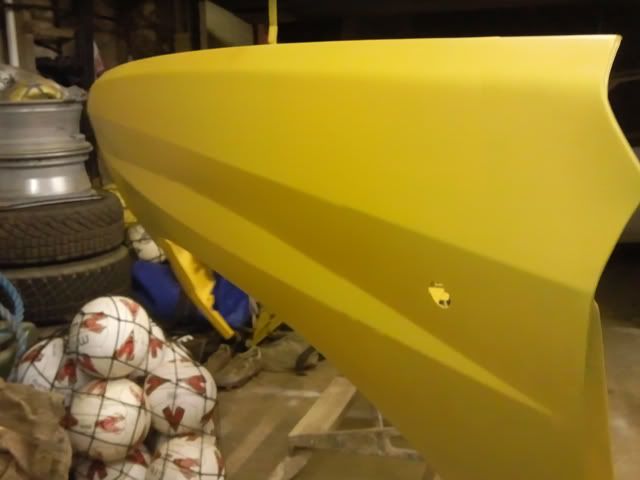 Looking very inferior at a local retro car meet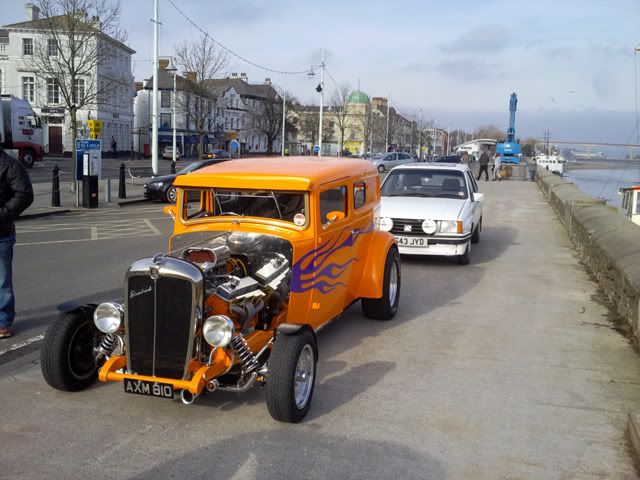 Payday meant goodies bought from the Nova forums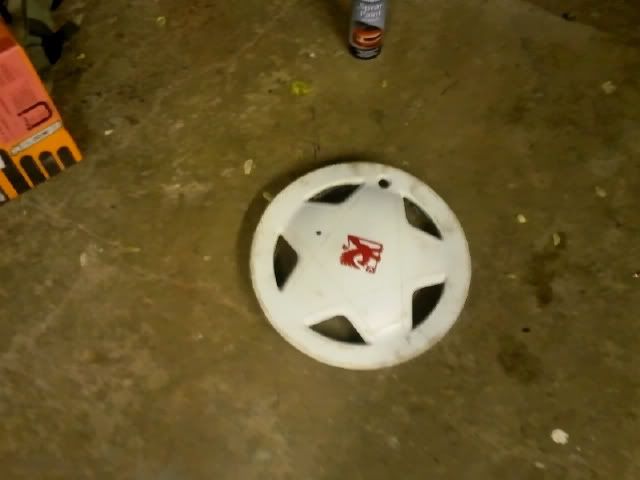 MK1 rear bumper with GTE lower valance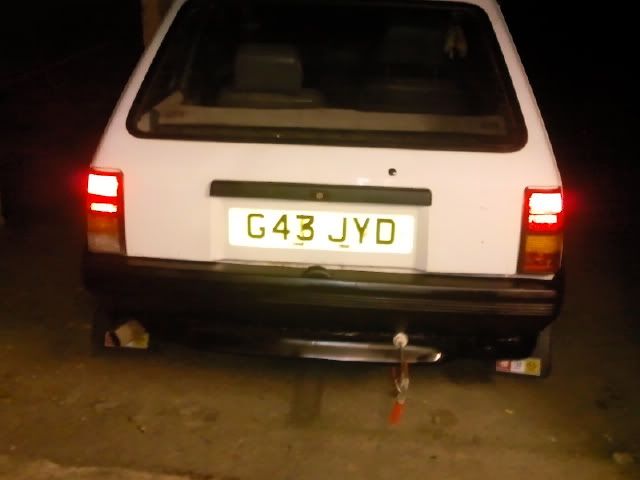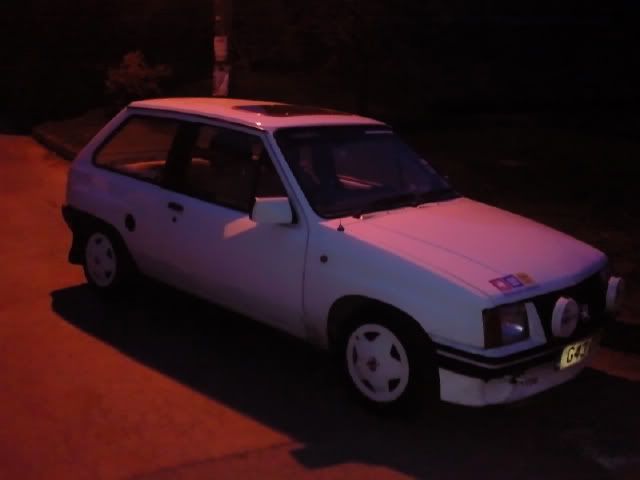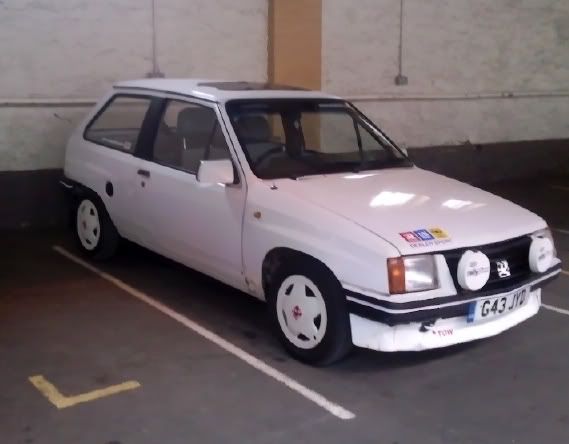 And the spotlights were removed again!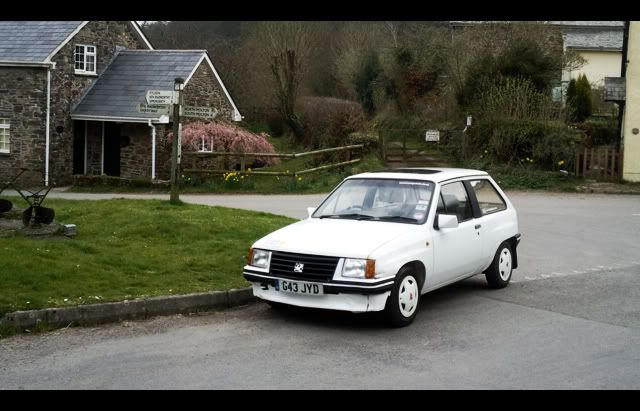 Wing painted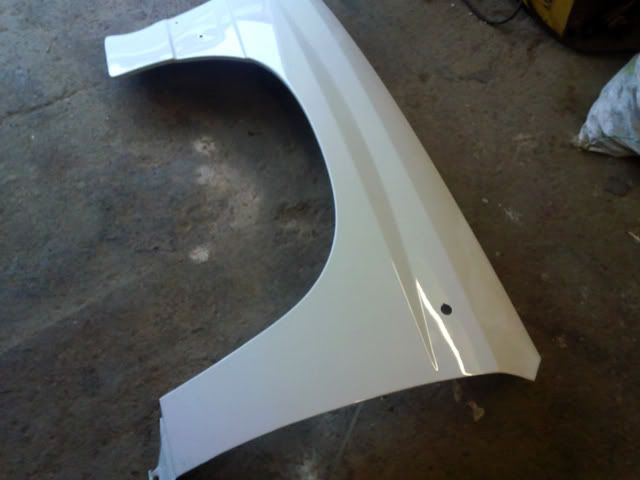 Hurrah! no inner wing rust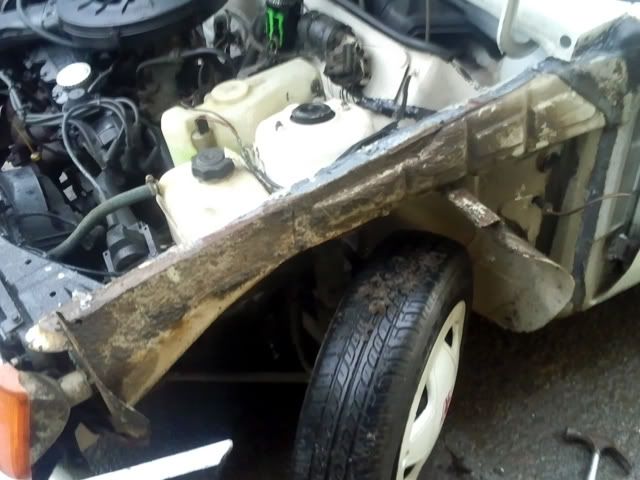 These Nova splash guards are rusted on the majority of them, I was lucky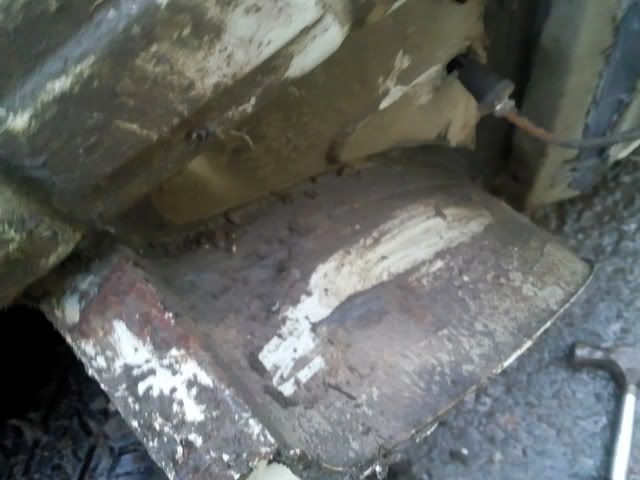 Some pennies later a set of custom 100mm lowering springs were made (with bodge-tastic cable ties keeping them in the cups)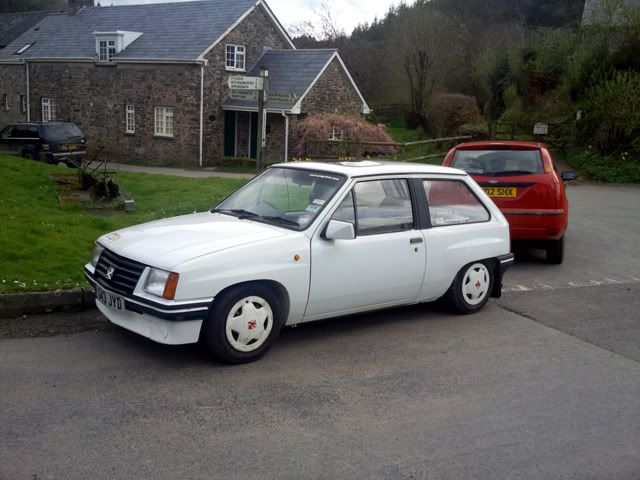 I DIY resprayed the main face of the boot, outside, with rattle cans as it had surface corrosion, not a bad job if I say so
Cleaned up the cam cover
And most of the engine bay components, what wouldn't clean up was either painted white / black
Some adventures with a fellow Nova driver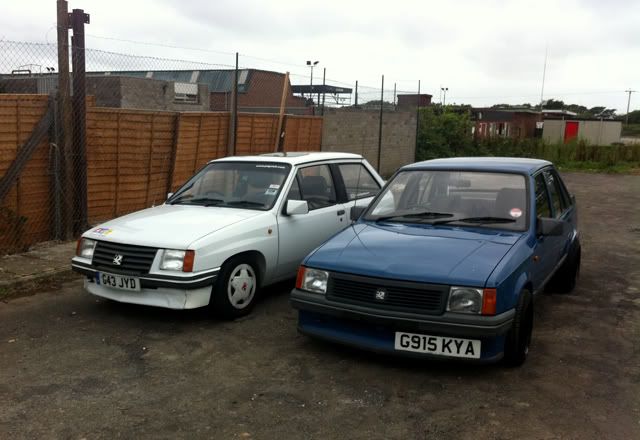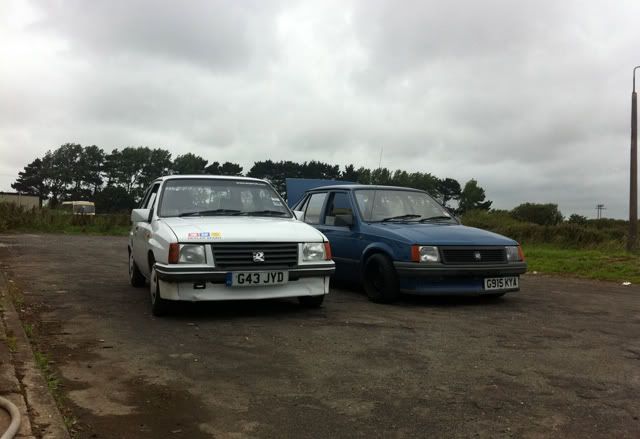 One of the last photos of it: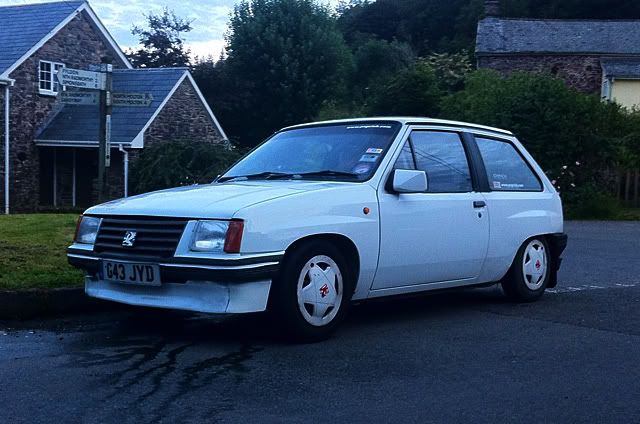 And that's a year of Nova ownership. Then the next MOT was due...
Turned out, the MOT the guy put on it originally was almost 100% dodgy, the car had MASSIVE hidden corrosion inside the rear chassis legs, I asked the testers to have a good prod of every part of the car, resulting in finding the insides of the front chassis legs rotten, both footwells starting to be eaten through and the inside of one strut top. Due to money and lack of welding ability this resulted in the car being broken for parts and the shell scrapped.
Great little cars though and I will almost certainly get another, this time dream spec; wide arches, lots of lows, caged and a nice 1600 engine!