Bucket lists, being what they are sometimes stay just that.
But, in spite of a few setbacks recently, including redundancy, unemployment etc, I have been able to keep busy.
Gutting and rebuilding the kitchen, a bathroom etc.
Nicola, my wife also pushed me to strike out/off some of the items on my bucket list.
One was my trip to South Africa to ride 6500km with my brother on motorbikes, a lifelong dream fulfilled.
Thread link below, main pic report started on page 22.
www.wilddog.za.net/forum/index.php?topic=106063.0
I think most of you knew the Grizz-Mobile I bought about 5-6 years ago with the help of Oldbus in Germany.
Then there was Myrtle, Nicola's 56 Ford Anglia 100E again, fetched with the help of the Oldbus transport system.
Last year we had decided to sell both these cars in order to get one car, so that we could go to shows etc together, towing the Grizz-Pod Trailer, rather than in separate cars. Part of the deal was that I needed another job.
This happened while I was in the middle of who knows where in South Africa on a motorbike.......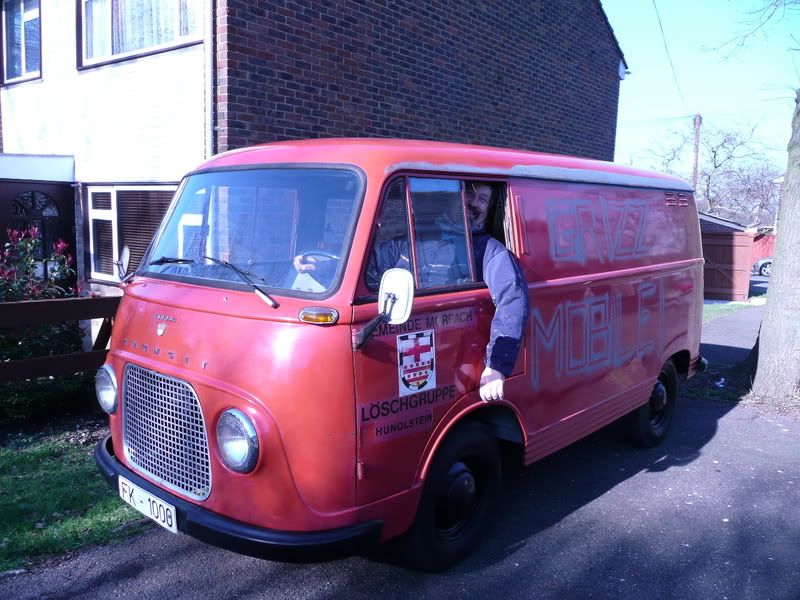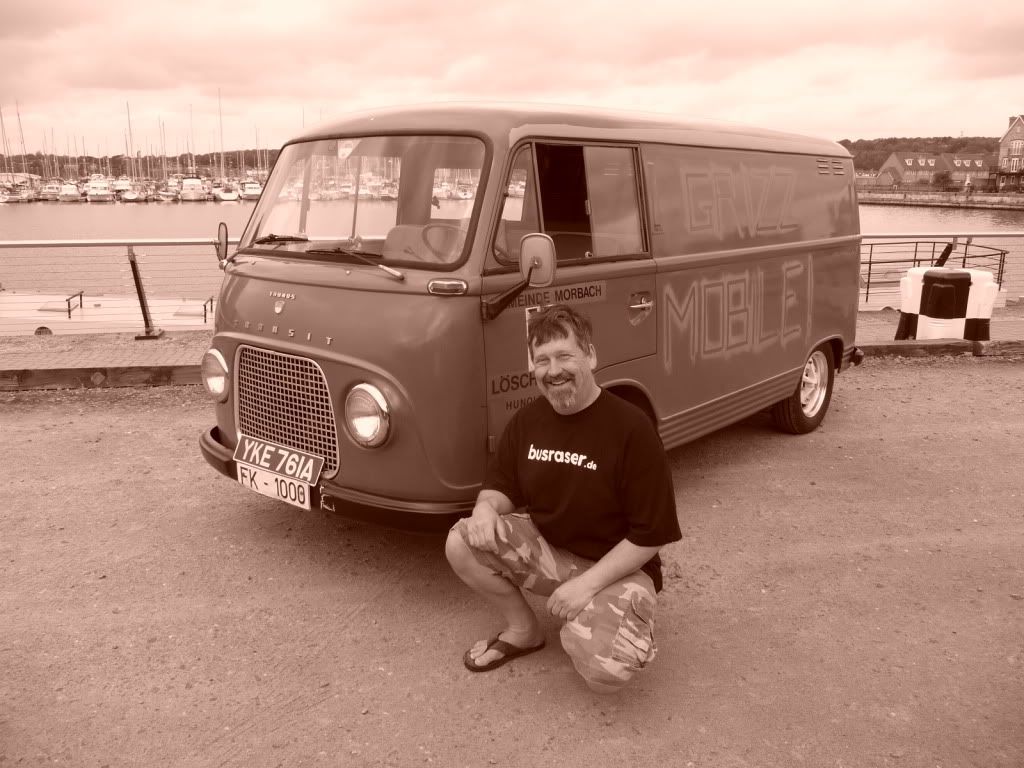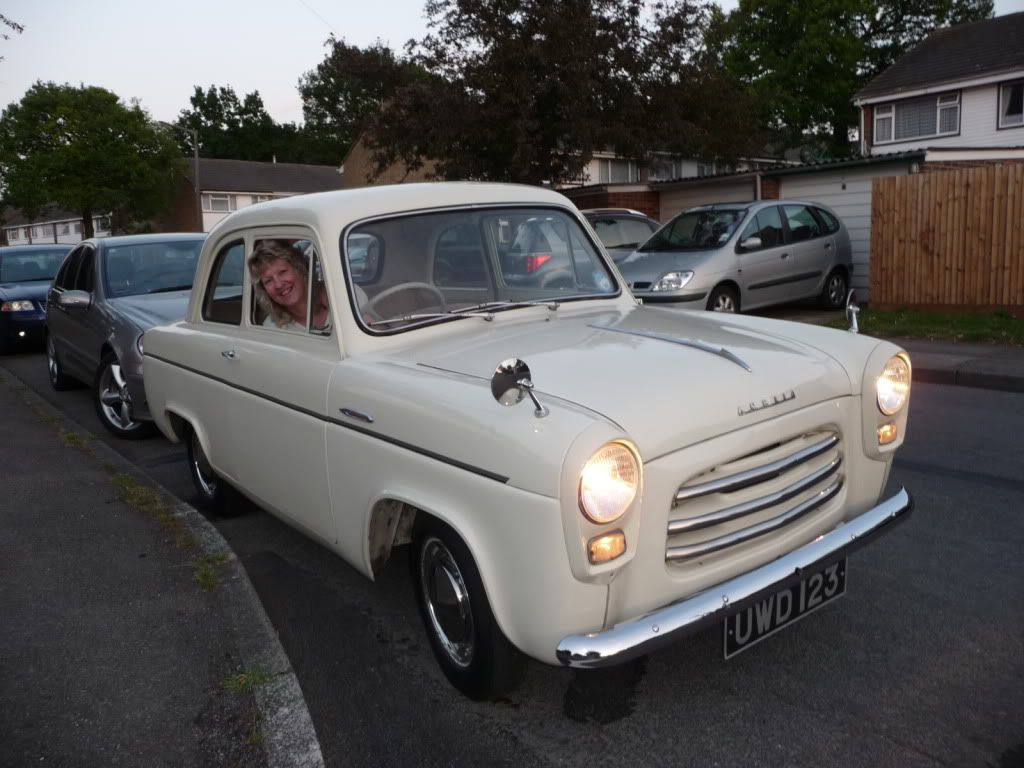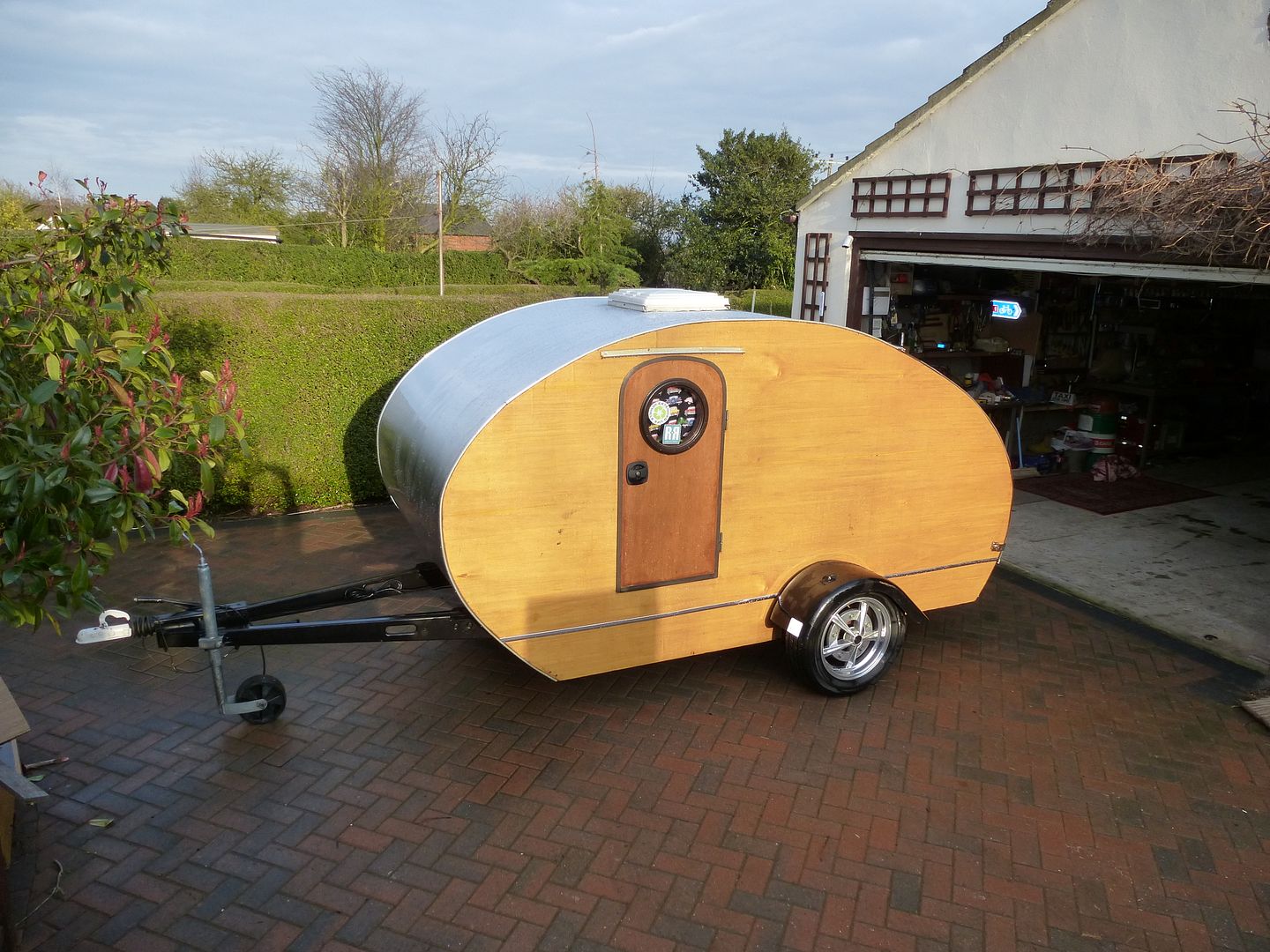 @@@@@@@@@@@@@@@@@@@@@@@@@@@@@@@@@@@@@@@@@@@@@@@@@@@@@@@@@@@@@@@@@@@@@@@@@@@@@@@@@@@@@@@@@@@@
So for the last 6 months or more I have been trawling the interwebs around the world, primarily the USA and UK for another item to strike off the Bucket List.
Nicola and I had figured out we could land a Chevy truck of our own description/spec on our drive from the USA for sensible money, compared to what was available in the UK, so were prepared to do the work to find and import one as there is not a lot of choice over here.
What we wanted was basically a 1960 - 1966 Chevy C10/C20 Short Fleetside truck, with as much chrome as possible.
We like the LongFleetside and Stepside models as well, but a Short Fleet would be ideal. Extras like V8, Disc brakes, new paint (not primer or Matte black)power steering etc would be good too.
One of the important points to keep in mind was that we did not want to spend more than the other two cars had brought in.
Over the weekend I got a prompt from Andy "Motorama" on RodsnSods forum. He had a lovely Long Chevy Fleetside to sell, but of course we wanted a Short Fleetside.
So I checked out the link, loved what I saw. Contacted the seller, spoke to him for quite some time and set a time for today to go view.
In the mean time I had loads of emails, PM's and chats with various people about the trucks spec as I know NOTHING.
A Massive Thank you to all who took the time to explain to me the difference between various upgrades etc. You all made the purchase easier in the end.
That brings us to today.
We left home early and got to Rye on the coast by 10.00 and to the seller, Rob's place a little later, after I had messed up on the destination.
Turns out Rob is a trained nurse (my second trade after military)working in Stroke rehabilitation. He and his wife just had a new baby and the truck just is not right for them now, time for a sensible 4x4. He is also a hardcore biker, and allround nice guy.
After two hours of tyre kicking, a test drive (with Nicola grinning like a Meerkat on speed in the passenger seat) and more time crawling about under the truck like a drunk monkey, we decided to buy the truck.
Insurance was £98/year comprehensive, and £36/year for £3000 recovery service, including European recovery. So total cost for cover £134.00
The truck will need quite a bit of work over time to get it where we want it, but it is a good base.
You can see some of the flaws in the photos.
Here is the sellers description, which actually under sold the truck.

It had a full service carried out earlier this year, all grease points are done regularly (there are lots of them!). New battery was fitted about 3 months ago, New steering box fitted 1 month ago (from LMC Trucks US).
Engine;
It is running a period 327ci SBC V8 fitted with camel hump heads, Edelbrock manifold and carb, Edelbrock intake, Hedman headers, Flowmaster side exit pipes, HEI ignition, Carbon leads, Hi-Flo oil pump, Alloy corvette style rocker covers. 3 speed auto, column change with the obligatory 8 ball gear shifter! Also fitted starter solenoid upgrade to eliminate poor starting when warm due to the headers running close to the starter, never had a problem with starting.
Reciepts present for the majority of engine work which was carried out by a previous owner.
The engine block was painted red at this time but could do with doing again.
Body;
Painted in the states before importation, to be fair this is the weak bit, the paint is in fair condition, very thickly applied, and has helped to protect the vehicle, but there are a few runs here and there plus a couple of scabs on the rear quarters of the front wings (pic) and a small crease on the passenger door where the wind has caught it and flipped it open. The repair panels for the wings are between $10-$20 plus p+p from LMC Trucks US so cheap enough to fix.
There are no structural problems, cab corners, floor and truck chassis are solid, pickup bed is good solid sealed plywood with a rubber liner and a tight tonneau to keep the weather out.
Glass is excellent all round, lights all good and working, as are all other electrics.
Note: This is a Big Back Window truck (If you are reading this, you probably know what it means VS Small Back Window trucks)
Brakes are drums all round but have servo upgrade, very powerful.
Fuel tank relocated from inside cab, to under bed at rear, behind axle, sensible filler neck inside bed. Original fuel tank converted to packing space.
Truck has Radio/CD player fitted in steel dash, looks like it was done with a meat cleaver.
Auto Meter gauges in dash, badly fitted, but all work well.
Truck fitted with Chrome Smoothies with good white wall tyres/tires.
Rear Chrome bumper fitted and has built in towbar with American electrics.
The truck has no spare wheel.
The interior has been retrimmed along the line somewhere, bit 70's style, quilted PVC seat and headlining, classic chrome with holes steering wheel, seems to suit the truck.
I have used this this truck as my daily driver for a year, its done tip runs, carted motorcycles about, I even used it to move house, the only problem I had was the steering box giving up a few weeks ago, now the new one is on it, it is driving better than ever.
These C10's are an easy classic to live with, parts available worldwide, easy to drive and maintain.
60-66 Chevy C10/C20's have been predicted to be the next big thing as they are now being discovered. They drive like a car, but work like a truck.
And.......... you can take the BBQ to shows!!!
Truck Freshly MOT Tested on 14 June, so a year of carefree driving ahead.
I guess it is time for a few pics. It is half past
midnight in the UK.
Meet BILLYBOB
Where Fossil Fuels are happily converted into Smiles per mile.
Harley the fearless immediately came to mark and inspect the latest addition to the Grizz-Household.
Last pic, Happy man on his truck.
Tim "Bratman" knew that one of Nicola's conditions for getting the truck was to have a "Mexican" Blanket on the bench seat, so when we met up recently in Guildford, he brought me a grey blanket to hide in the car when we went to look at the truck, and then idea was to give it to her if we did buy the truck......
Draped over the bonnet of his '74 C30 Camper Special.
Thanks Tim.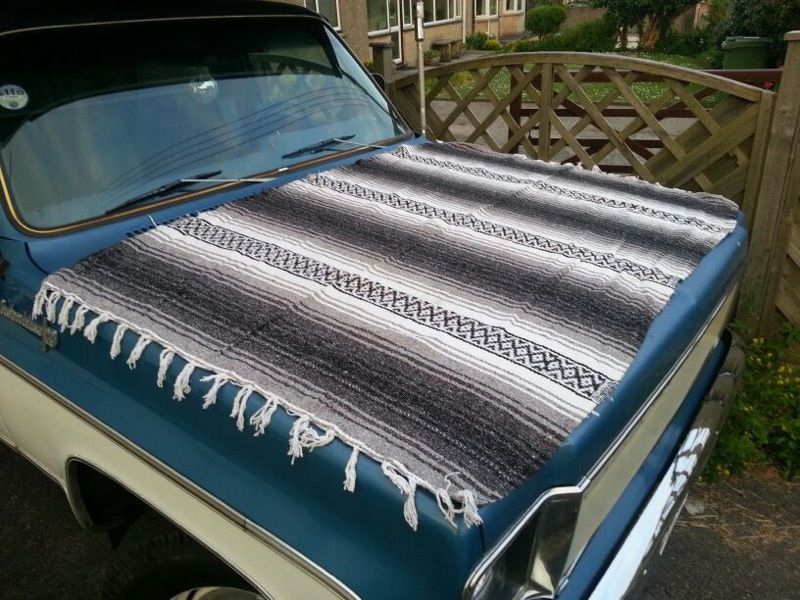 Tim has also sourced us a Chrome towball to go with the rear bumper so that the Grizz-Pod can get around.
MEMPHIS FLIERS.......
A Rockabilly Band who had the truck before Rob had it as a daily.
Their FB page linked below, with some cool pics of the truck.
www.facebook.com/MemphisFlyers?fref=ts
I am trying to find out more about the other previous owner of the truck, who I believe built motorbikes and choppers.
Here are some photos of the truck in its previous guise with different wheels.
Future plans for the truck are many, and will be discussed over time.
Please feel free to add info, opinions etc here.