Since day one I've been a hatchback sort of man, most recent being my 205 GR (which is now for sale if anyone is interested!).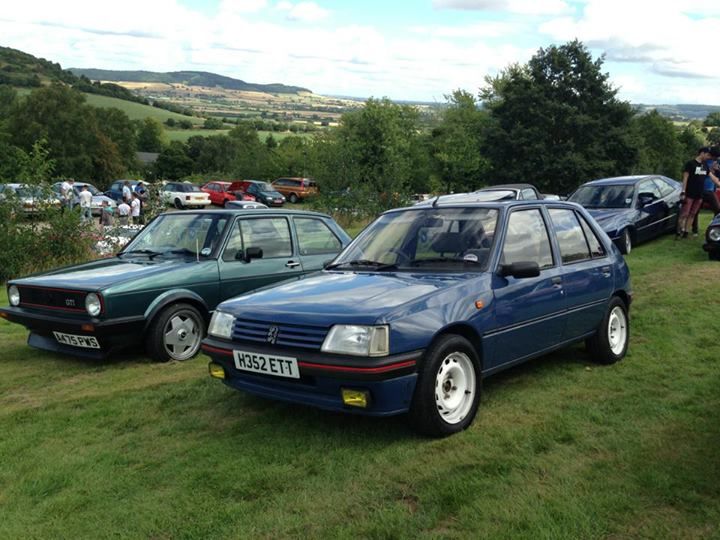 However I felt it was time to buy a "proper" sized car, after looking at various things this popped up locally, a deal was made and it was purchased:
1993 Audi 80 SE - 2.8 V6.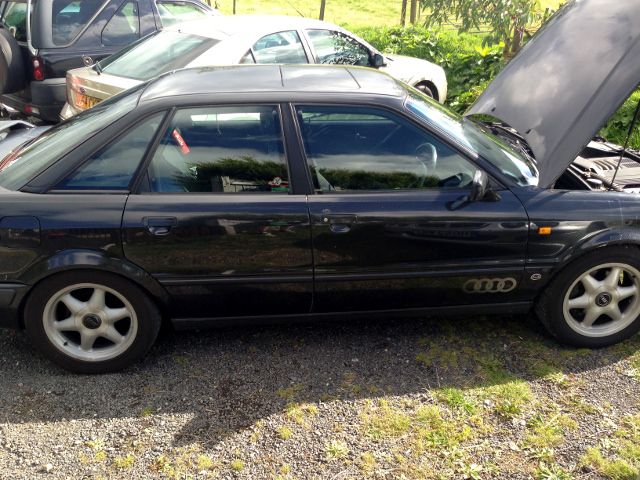 Don't know if they're standard, but came with a lovely 3 spoke (apparently "sport") wheel: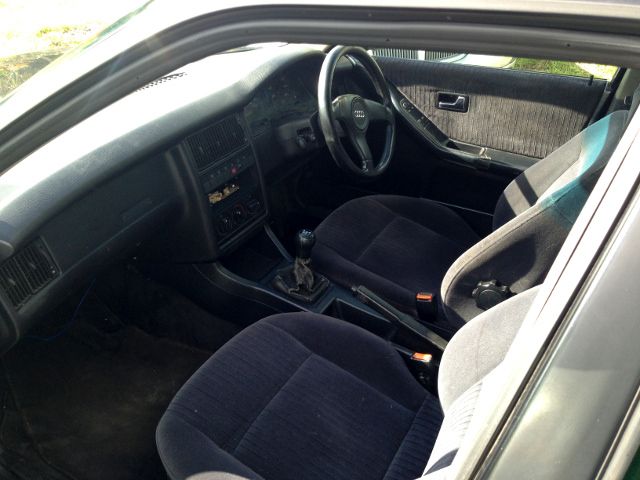 Gave it a quick wash after purchase: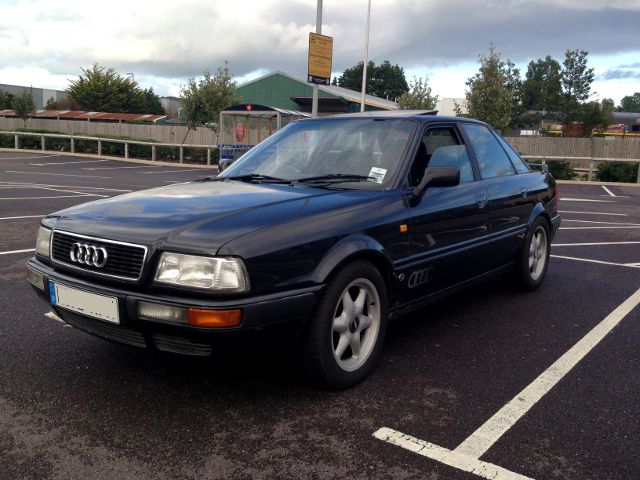 Then having seen a photo on the net, thought I would paint the grill surround satin black (alongside respraying the faded black plastics in satin).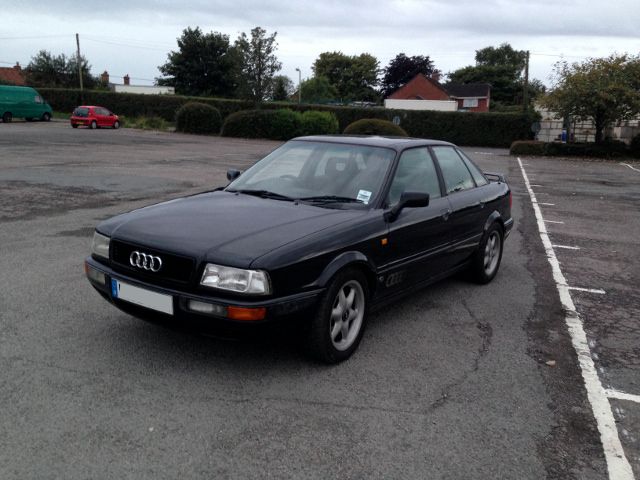 Very enjoyable so far, great build quality for a 20 year old car. It has a large "DTM" exhaust which makes an awesome sound but will probably get tiring, doesn't help me keep down the already minimal MPG either (not really the point of buying a 2.8 V6 though!)
Plans for it at the moment are:
- Replace a rusty wing
- Fix the aerial and broken stereo wiring (someone has hacked it about where it had a sub)
- It has a nasty pressed plate on the front, need to get a nice standard one made up
- Good machine polish
Two undecided things:
- It has a HID conversion (which surprisingly has been done properly), they don't actually look half bad on the car but I find them a little "chavvy" so may replace them.
- Considering painting the wheels in a dark metallic grey / anthracite colour, opinions?