Following on from "Modified Vegetables"
So it's the time of the year when I go hunting in the local forests for a free fruit..... Yes - Sloes
Was a good forage yesterday.
Washed and de-stalked
Most recipies suggest pricking with a sterile needle but as we haven't had a frost yet this year I created my own frost effect - bag up and stick in the freezer
Overnight and we were ready
Area prepared
1 x 1L empty Gin bottle & 1 x 70cl of cheap Gin)
1 x 1L empty Vodka bottle & 1 x 70cl of cheap Vodka
Spread out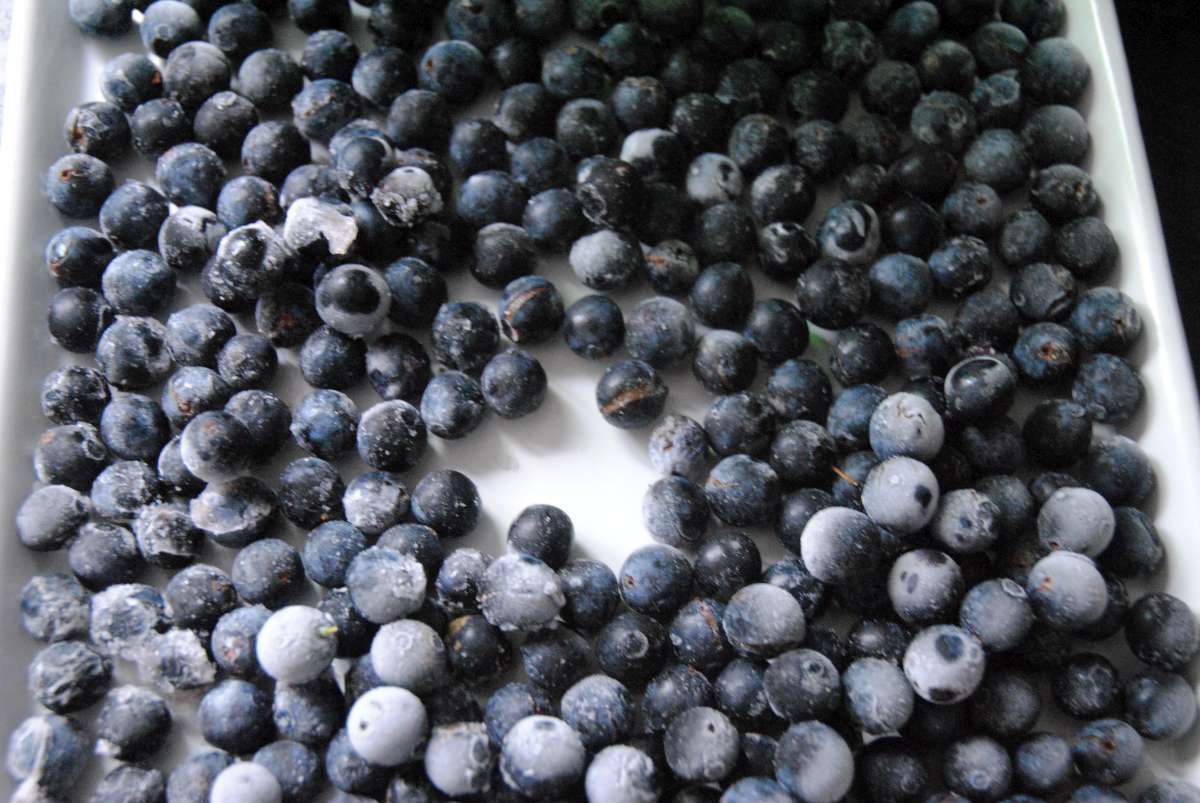 Good signs cracked skins so no need to laboroiusly prick each one
Get the required qty of sugar ready for each bottle
And in
Add the Gin and Vodka to the right bottles and then start adding the sloes till the bottles are almost full
They go in a cool dry place and all you need to do is give them some aggitation every day for the first week and then every week untill they are ready at xmas
So while I write this I've time to try a we drop of last years before I get stuck into the goat curry we are planning on having for tea
The recipe for anyone interested is
1L Bottle
70cl of Vodka or Gin
200g Caster or granulated Sugar
Sloes to fill the required volume (approx a good mug sized ammount)
If you have to many sloes then leave what you don't need frozen in case next year they are hard to find or make more sloe gin or vodka.