Unfortunately the water pump seal started leaking on my Audi 80, after weighing up costs it wasn't economical for me to repair so I sold it on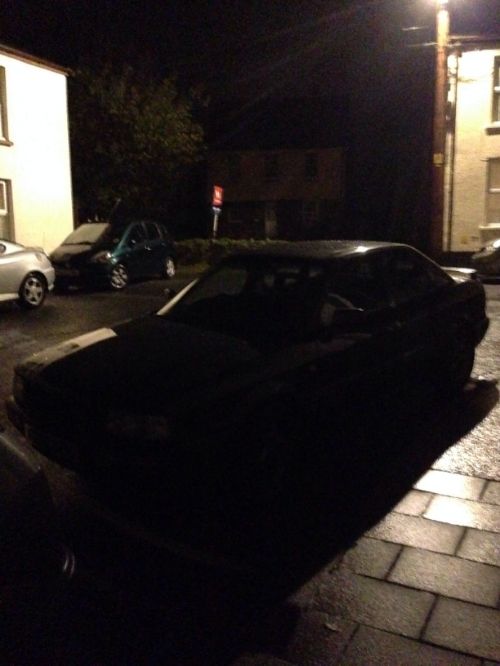 This then left me deciding what vehicle to get next, I ALMOST ended up buying a flat derv Astravan for a bit of sensibility, however the retro car urge was too much and I had to buy something else quirky, what better than 90's swedish wagon.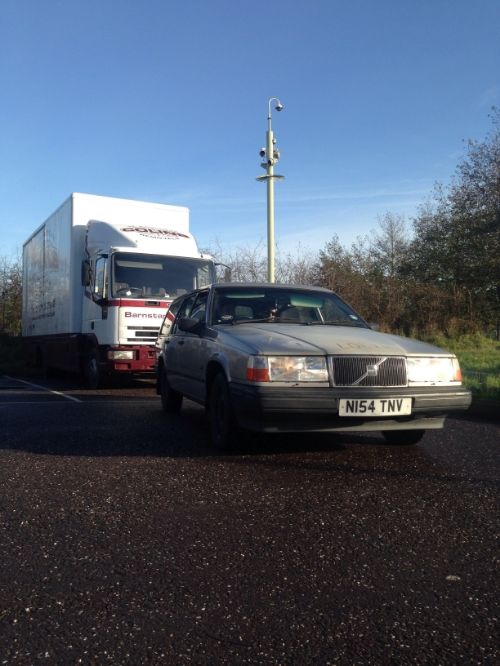 After buying it (sensible I know) I looked more into the spec of what it was, turned out it's quite a good find!
- 173k miles
- B230FK Engine - 4cyl 2.3 Turbo, FK is the LPT model which runs about 3PSI as standard, the other engine is the B230FT, identical just has a different wastegate actuator producing I believe 7PSI and making just under 170BHP. The FK/LPT's are generally considered to be in better condition than their higher boost counterparts due to having an easier life.
- Manual with the later 5spd M90 gearbox rather than the 4speed with overdrive.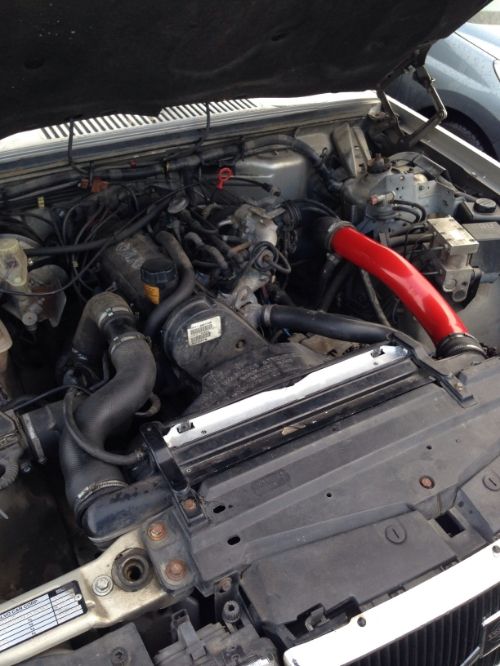 First modification was to cover the half rusted bonnet (why oh why?), this was fixed with a liberal coat of primer for the time being (don't have any photos of this unfortunately).
There was a series of electrical issues with the car too, things such as brake lights constantly on, if you pressed the brakes the heated seats would come on, sometimes the lights would flash, sometimes the lights just wouldn't work etc. After having a good poke around I found tucked away in the boot half of a tow bar loom, cut straight off and left. Traced back to where it joins the boot loom and voila, here's the problem.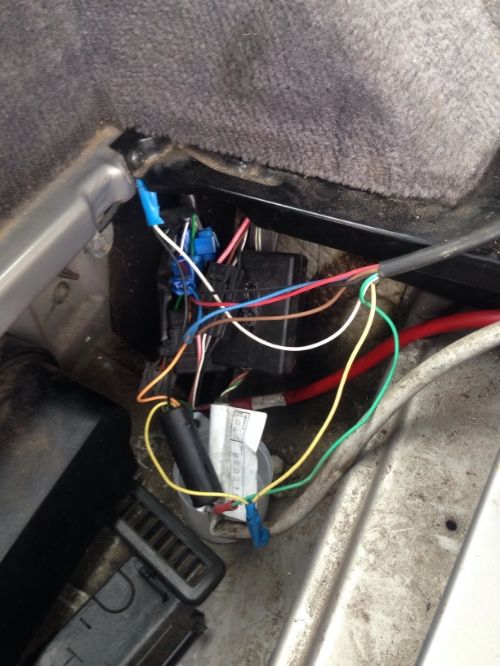 Un-wired all of it, blew a load of fuses as I forgot to disconnect the battery, replaced said fuses and bam, everything electrical on the car then worked perfectly.
It was then treated to a wash, turns out it's nigh on immaculate body-wise (shame about the bonnet really).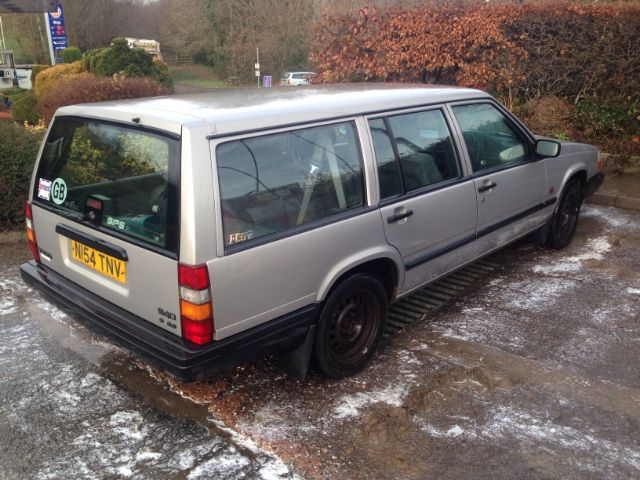 Painted the steels white becauseracecar. I think it's an improvement over rusty black ones until I find some wheels I like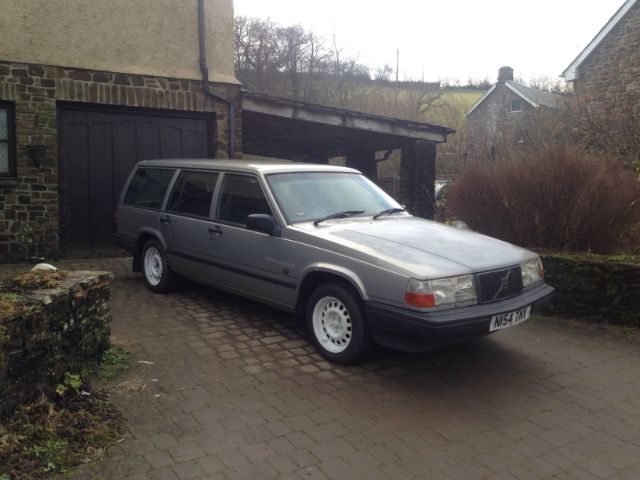 Drove the car for a little bit and decided 2 things; 1 - it's lacking power, 2 - it's very tail happy but the solid rear axle with open diff was very unpredictable
Soon fixed with one heavily welded diff;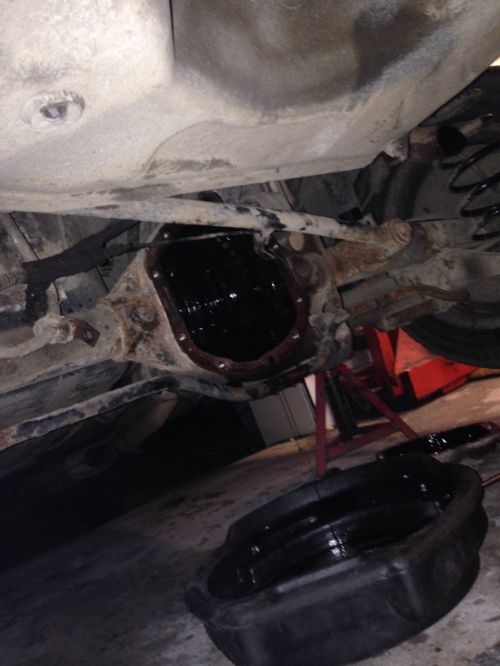 One of my favourite modifications i've done to a car - it has its downsides such as 3 point turns being a little harder, tight corners in towns get you a few funny looks as one of the wheels skips. When it comes to playing around it's actually become a very competent car, quite a lot of body roll (which will be sorted) but due to the huge rear end on it and plenty of steering lock as standard it will go and stay sideways for days.
Then onto the next issue; power. Having read through countless pages on the internet I learned that one of the most common modifications is just to fit a manual boost controller, boost gauge and turn the pressure up as the ECU adapts to boost pressure. Apparently you can safely go up to 12, some people run even more and don't have any issues with good engines however the ECU will hit a fuel cut without chipping it at 15PSI and the standard Turbo doesn't do much more above that.
Yay for cheap eBay parts: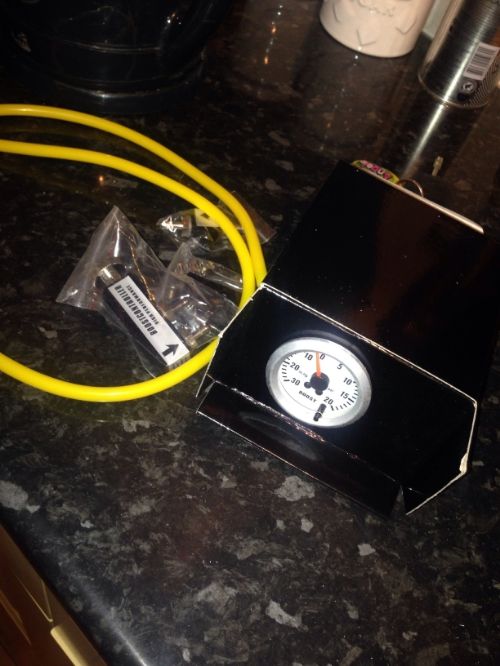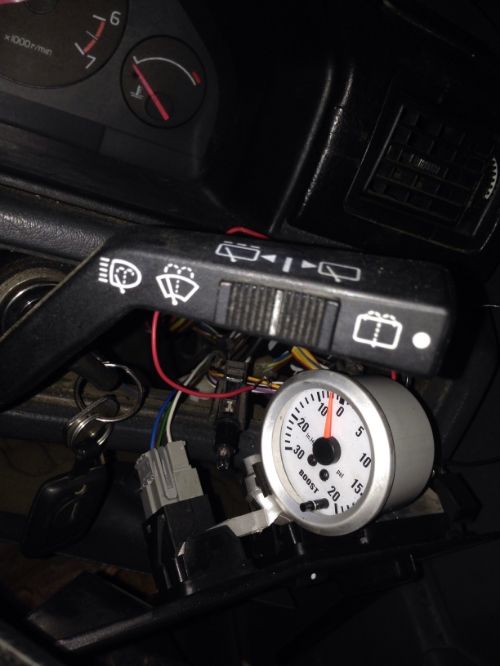 After a bit of playing with pressures I set it to 10PSI and reset the ECU, filled it up with some super unleaded and took it for a small drive to let the ECU re-learn. The raised boost has made a day and night difference (should do considering it's over 3 times what it started with). You can actually now feel the Turbo kick in and the car is noticeably quicker, suprises quite a few modern cars. It should be anything from 180-200bhp now following the same modifications other people have done.
Future plans for it are:
- Lowering and making it roll less, I'll probably double up on anti roll bars.
- Take it to a few drift days
- Wheels
- T3 Turbo
- Injectors
- eBay intercooler
- Chip
- 3" downpipe and exhaust.