What do you do when a car on your "
one day I'd like a project..
" list comes up for sale locally, for a very reasonable price, at a time when you can't afford it and don't have the time for it..?
Well, this. Obviously..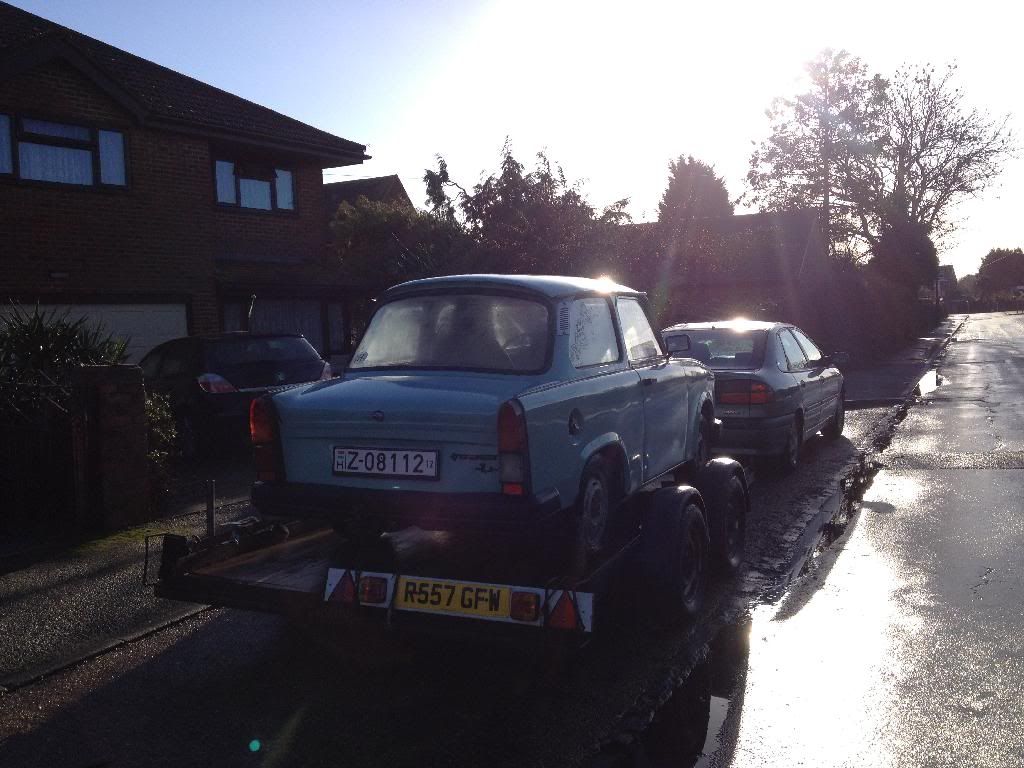 Today I borrowed a trailer and went & bought it

It's awesome, and I love it. We got it back to TAB without drama and everything seems to work ok, to the extent that it's going for an MoT in the morning - HA! It apparently has (or at least recently had) a Hungarian one anyway, so how bad can it be? Are Hungarian MoTs comparable to ours?
Also, it's probably going to snow soon and the cars I currently have on the road are really low.
Apologies for the terrible phone pics - it was all a bit last minute. More soon (like an amusing list of MoT failures, probably. Followed by being annoyed by the DVLA when I try to get a V5/Reg for it).
Ta to
mantaphil
for tat collecting assistance