Saturday morning saw a trip to TAB and my first go on a tyre machine!
To remedy the wobbly wheel I'd sourced some 740 alloys with decent tyres locally for £25. for 4. WIN! Only problem being that they had slow punctures...
Broke the bead on the first to find a few scabs of corrosion, almost certainly the cause. Got the tyre off and it looked pretty bad, so cleaned up the bead with a knot wheel on a grinder, quick squirt of paint and baked it by the woodburner. Then repeated all that with another which turned out to have more corrosion on the bead...
This brings me onto the most important job, spring choppage
Having already dropped a 940, I had a pretty good idea for the front. Unbolt the bottom balljoint from the strut, remove the caliper, undo top mount, remove strut, chop springs, replace. This was basically how it went, except for some minor annoyance with twin brake hoses attached to either side of the strut. These are now re-attached on one side
Onto the rear, jack it up, undo bottom shock bolt, lower axle, spring pops out. Remove coils, replace using bottom clamp cup. Oh yeah, the bottom clamp cup that wasn't there.
Nothing
to hold bottom of spring in. Cue lots of swearing. Managed to cut off the old studs from the rusted out cups and use the
Colonelk
patented-Audi-top-mount-cup and M10 bolt solution.
He also did my other 2 alloys while I was stressing

Anyway, ramble over - here's pics.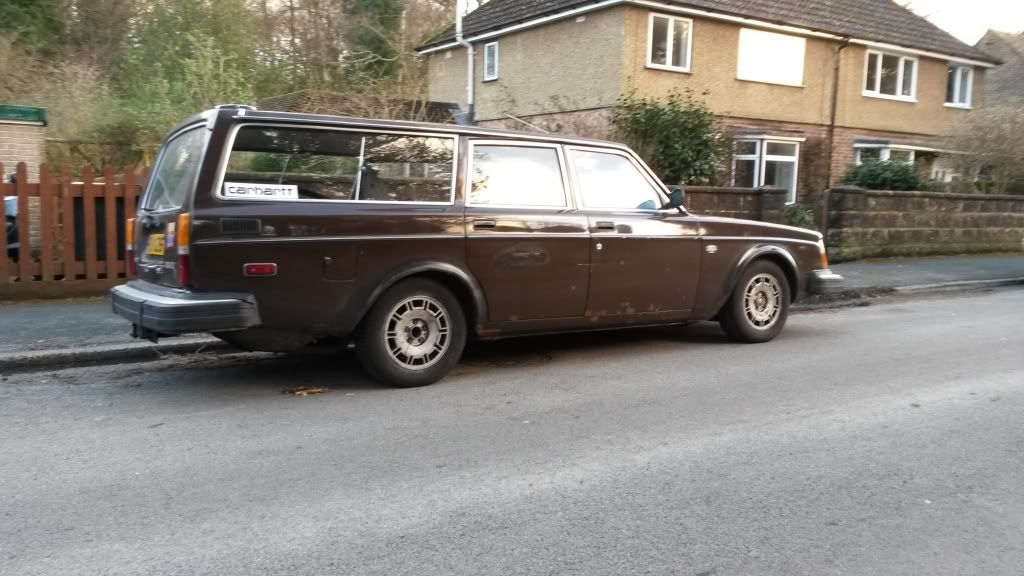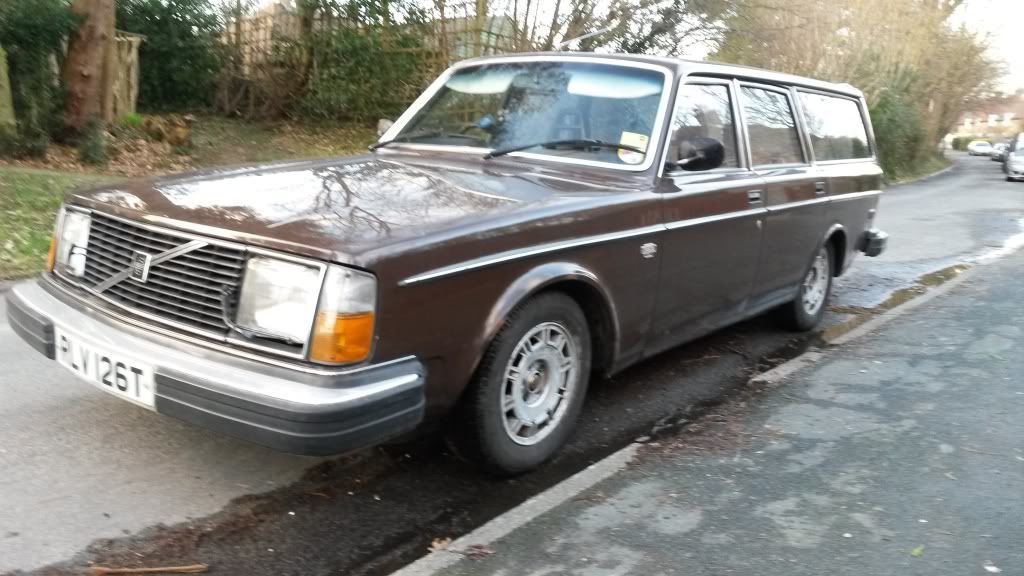 The old tyres were
old
. So old they were bulgey, perished and one even had a tube in it. These have been removed and the steels will get reborn