&nbsp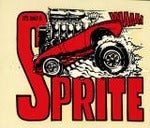 Just one of them things I guess, Phil. It wouldn't feel right if everything was going well!
Anyway, Possibly a bit of a Red Letter Day today.
Earlier in the week I got a message from my erstwhile business partner informing me, with great fanfare, that one of the bars we use for our weekly get togethers is now open again!
So I'm off up to Howzat for the first beer outside of home since March 17.
Proper excited!