So, with more than enough on my hands already, I've decided to take on a new project. There's nothing like spinning more plates than you can handle.
This is going to be a long term project and I am currently assembling all the parts to get it working. Obviously I'll update here as much as I can, and seeing as this project will be running from home, I reckon there will be more chance of regular updates.
The title will change as things progress. Consider it a working title for now....
So this is where we begin, with a frame on castors that I threw together this afternoon. I bought the castors from Machine Mart on my way to the unit - this part of the project needs to be 'got right' from the outset, so making sure I had all the right parts and measurements before getting started was important.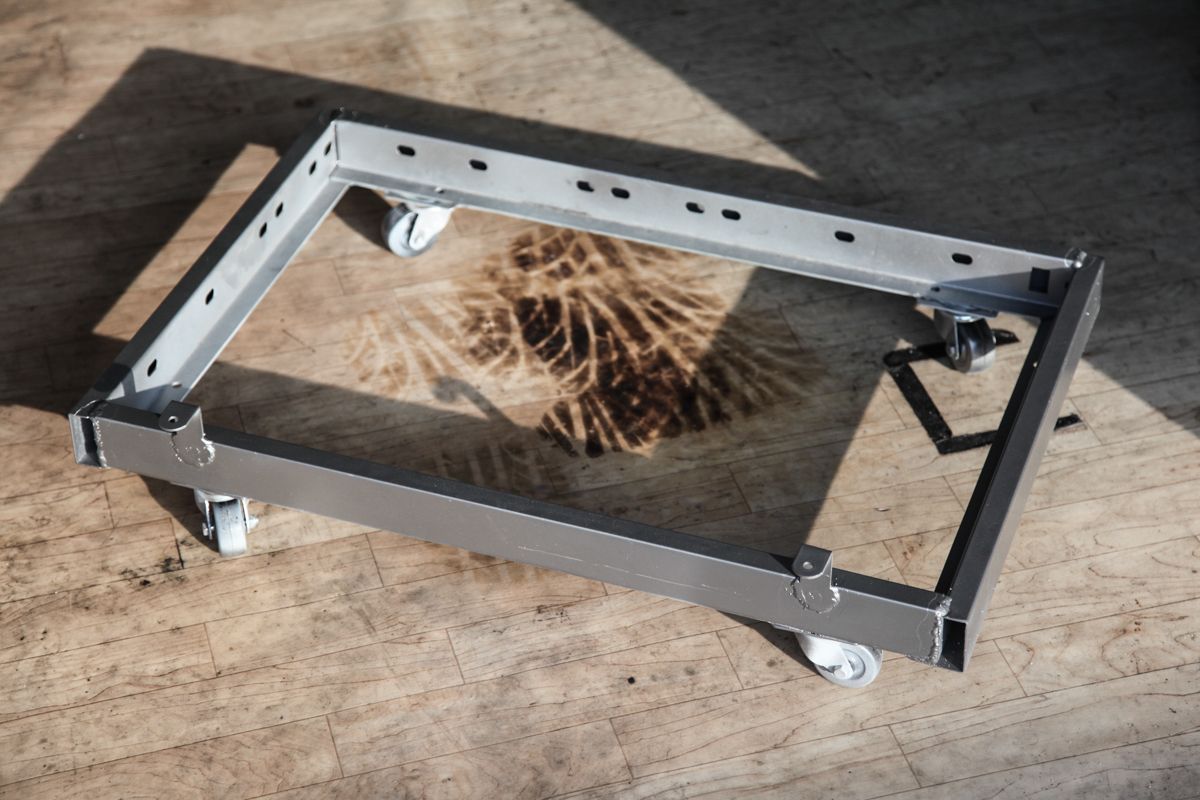 The frame/trolley is made from some box section stuff that I dug out of the scrap pile at Area 52, it was originally from some Ikea desks that were being binned, so the metalwork from the desks was removed and put to one side. We've been working our way through it for the past four years and there is still some left to see us for a while longer, you have to love freebie scrap metal that comes in handy. A few measurements, some chopping and some melty melting action and the frame was together and pretty solid. It has to be, it's going to be taking some weight!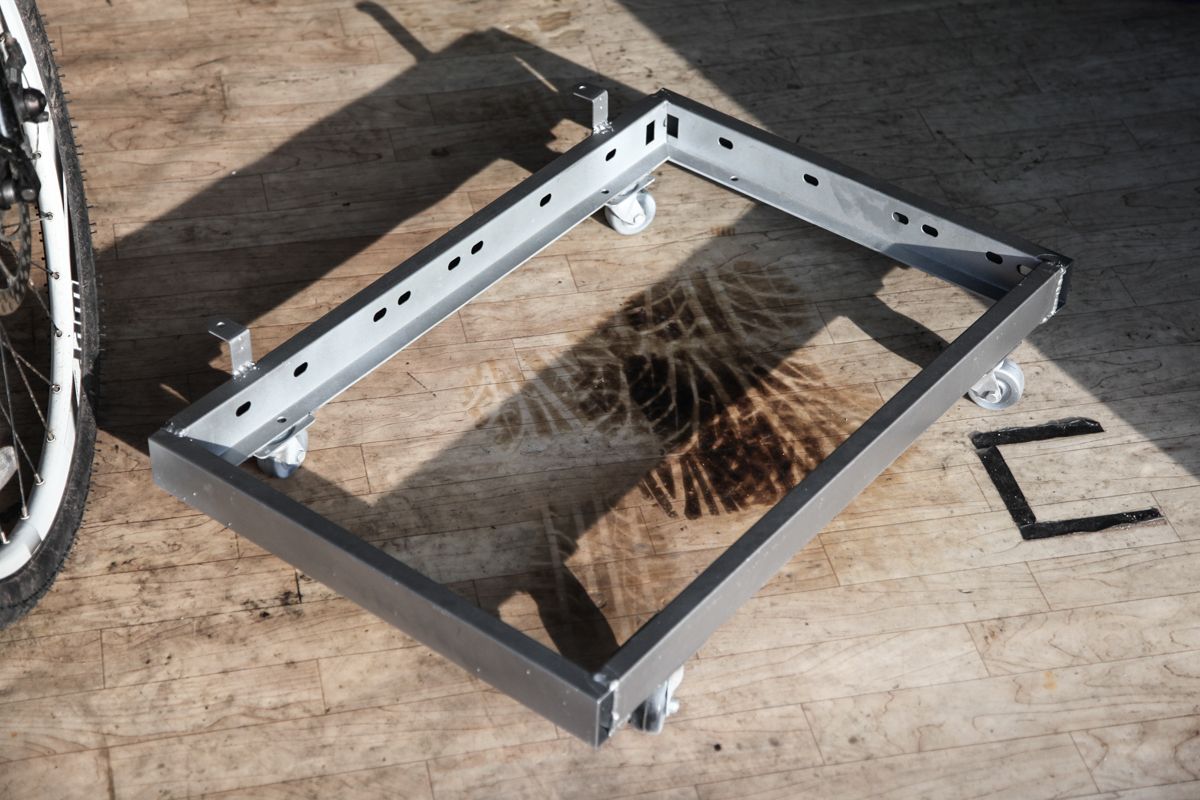 When I say 'threw together' I really mean it. No time was wasted on trying to get nice welds here, pretty is not a priority....far from it. Staying together to hold the weight is the main concern.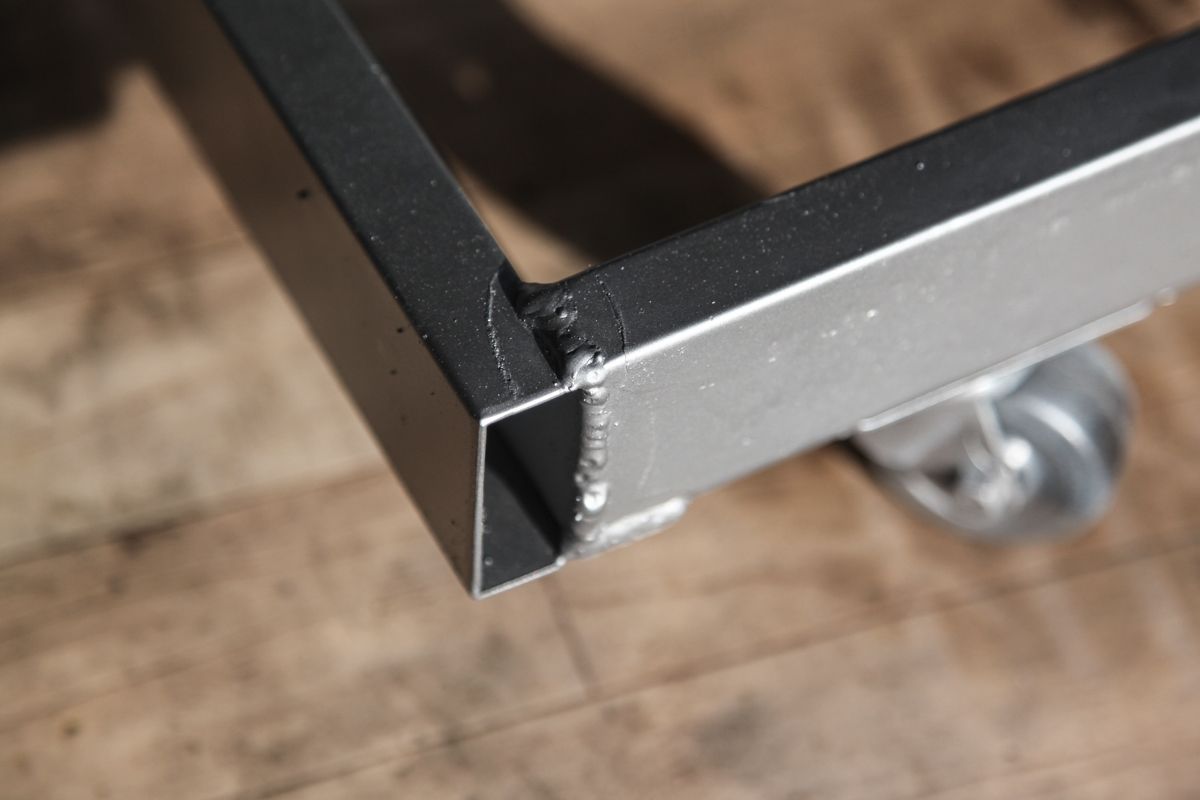 Some additional brackets were added to the sides too, their purpose will become clear in due course. Adding them now was essential, once this frame gets put to use, it's going to be difficult to make changes to it.
Some thick (20mm) chipboard from the leftover Area 52 racking shelves was cut down and dropped into place. A snug fit and pretty important as part of taking the weight. Spreading the load more precisely.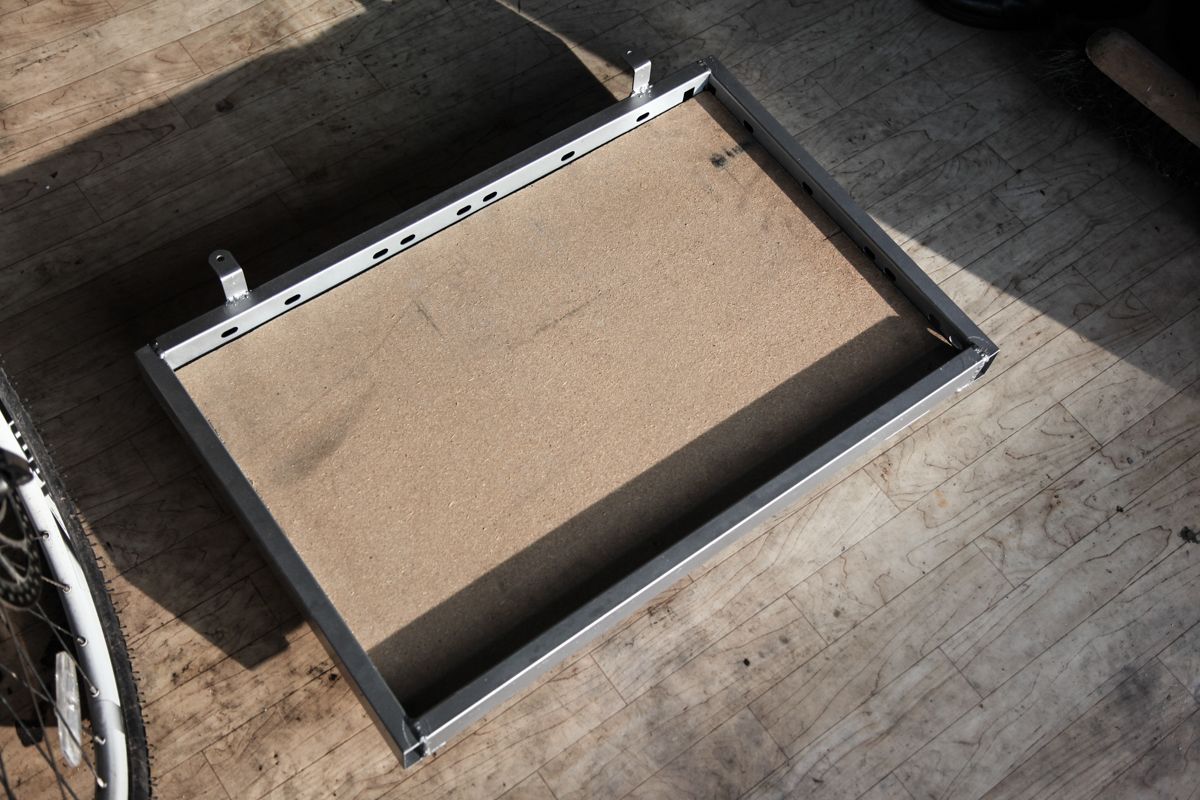 And this is what the trolley was designed to carry: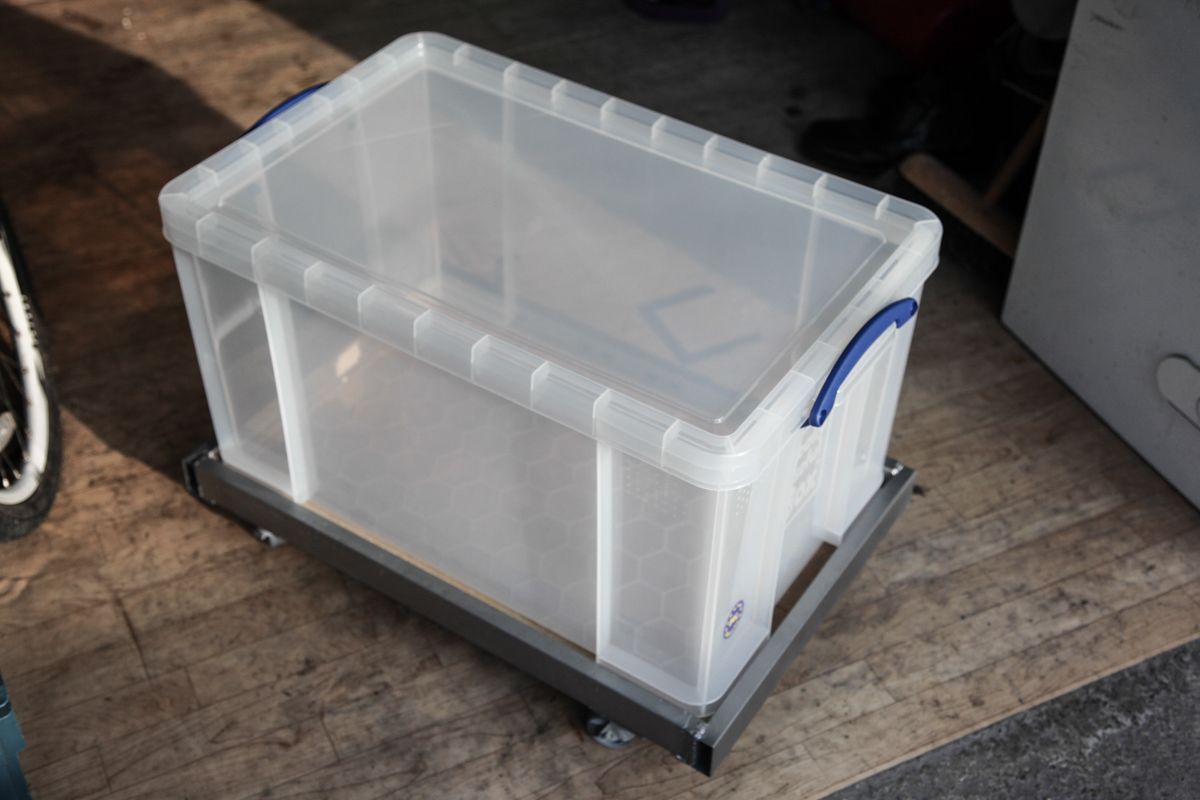 Yep, a big plastic box. 84 litres of plastic box to be precise. It sits perfectly in the frame and wheels around really nicely. Some silver paintwork on the frame to stop the welds from going rusty and this part is pretty much complete for the time being.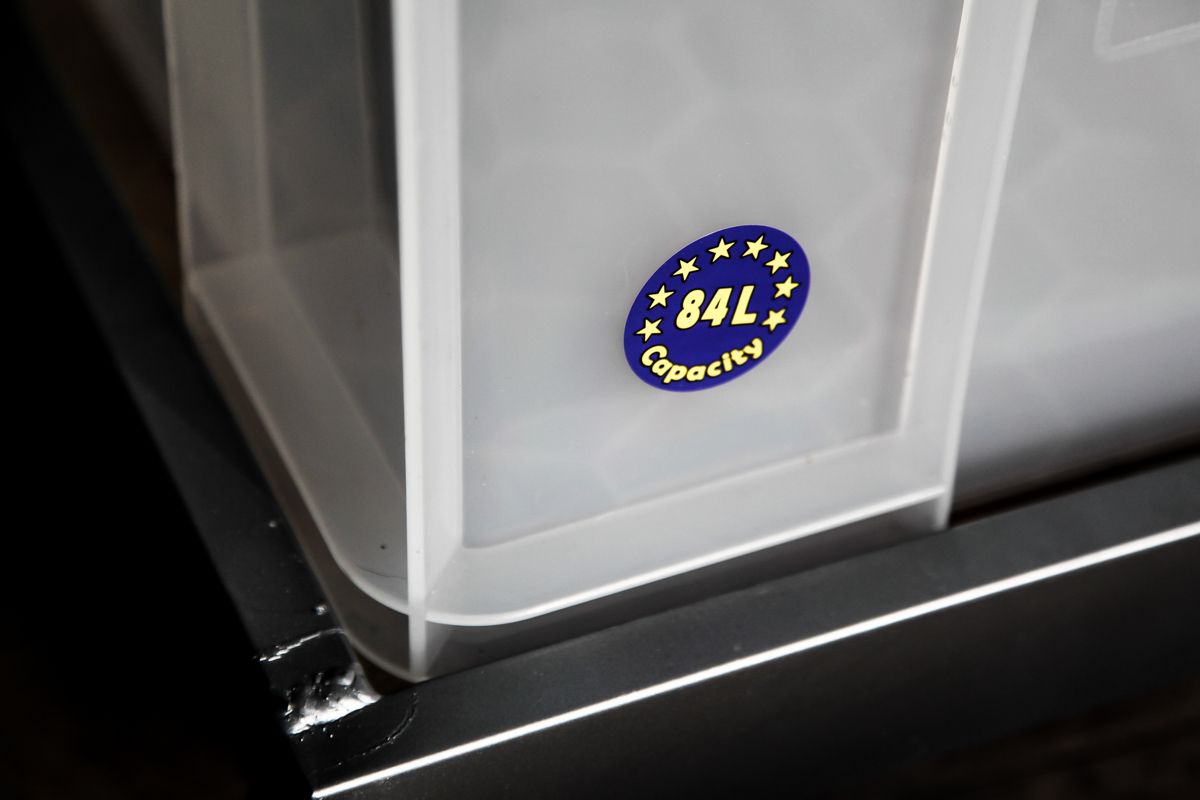 The box is going to be fairly essential to the project. Essential and very useful. It's got an apt name, fortunately.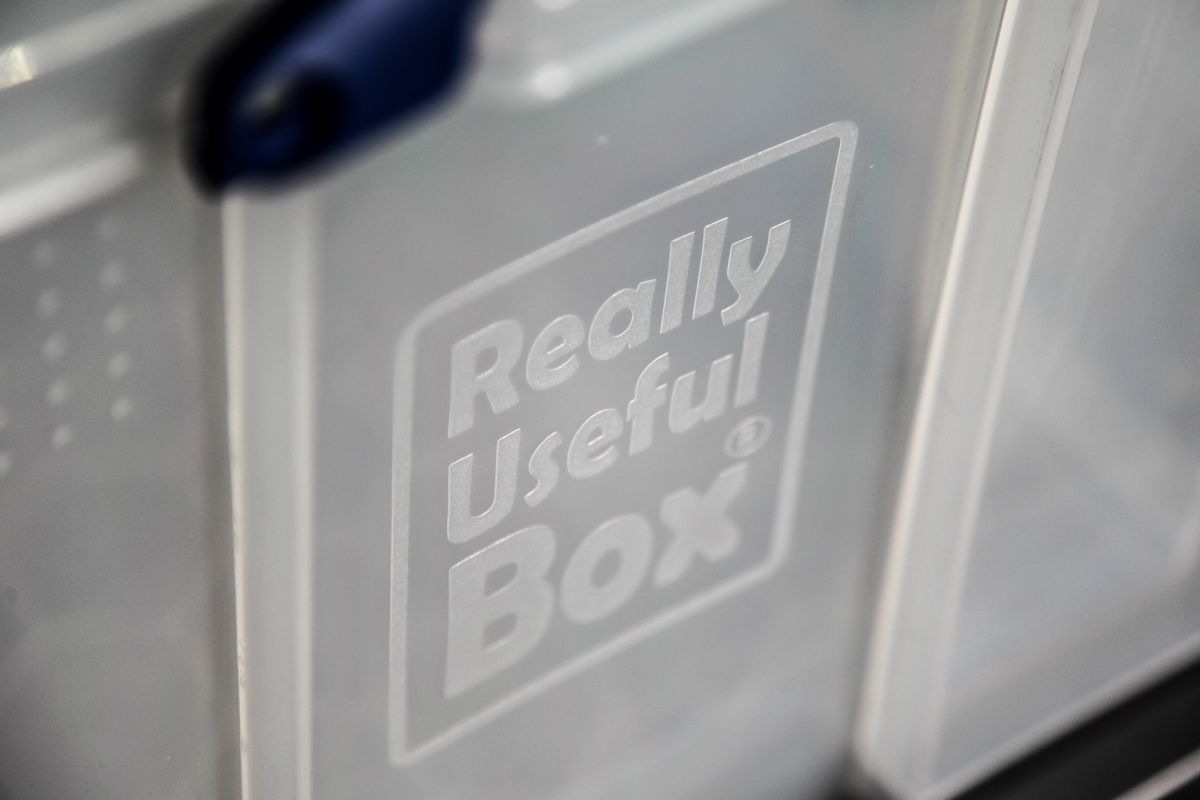 All of this was supervised by the ever watchful Jed. He usually just pops his head around the door once in a while to check that everything is to his liking, but today he decided to make the most of the nice sun and watch everything from his vantage point at the front of the garage.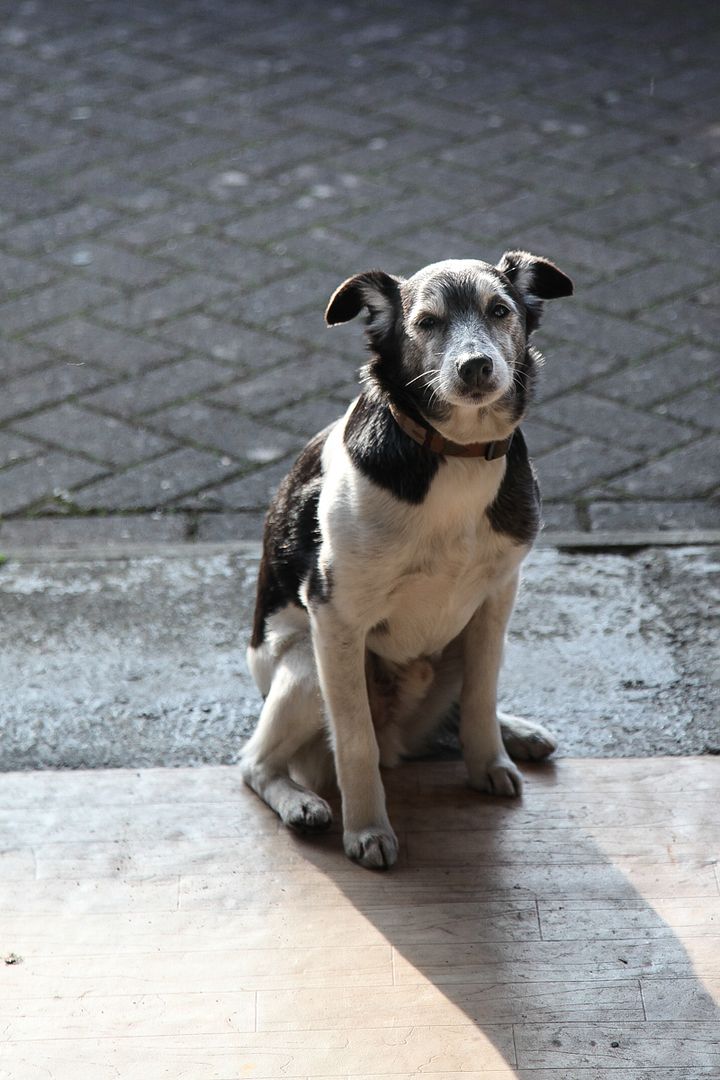 Part two to come - tomorrow afternoon probably.