I'm thinking of selling my 1979 Allegro that I built for the 2014 Manx Classic 3 day sprint and hillclimb event, back in May.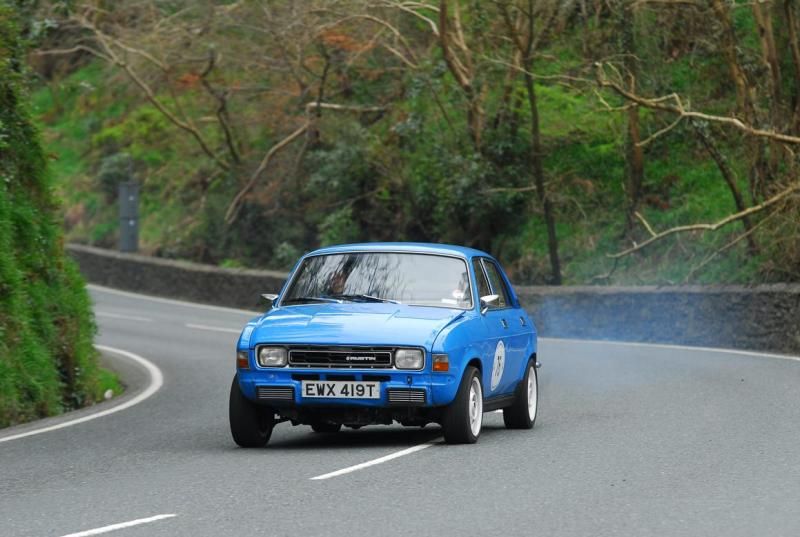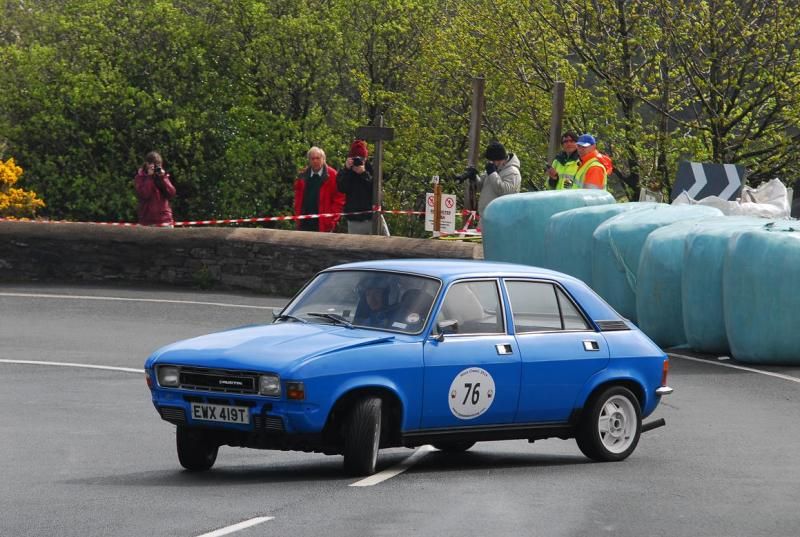 The class I wanted to enter was road going cars, pre 1981, upto 1500cc. I built a Mini Clubman for my girlfriend and didnt want to build another, so I thought the obvious choice was an Allegro.
The car has covered 75300 miles, is taxed until the end of July and Mot'd until March 2015.
I have modified the car as below:-
Engine
Skimmed (1mm) and gasflowed cylinder head. Exhaust Ports opened up, valves reshaped and unshrouded.
4 branch manifold with 2" exhaust system with twin boxes. Fruity, but not excessively loud.
Yamaha FZS600 motorcycle carbs fitted, (33mm Mikuni) and jetted to suit. Runs very well.
Fast Road camshaft fitted, standard cam reprofiled by AutoSprint in Birmingham.
New 1750 clutch and diaphragm fitted.
New Battery
Wheels and suspension
14" Triumph stag alloys, powdercoated white and fitted with correct wheel nuts.
New front tyres (Maxxis MAZ1 185/50/14), Continental rears. Tyres are Group 1B, so MSA approved for sprinting.
Front Displacers replaced with MGF 160VVC Rear displacers (stiffer and better damped).
Displacers now individualised (front to rear link pipe removed) 25 bar pressure in the Front, 15 Bar rear.
New front discs and EBC Green stuff pads.
New rear wheel cylinders
All lights etc, work fine.
Interior
Mountney steering wheel.
Standard seats removed and replaced with MGZR leather seats (Blue and Black).
Some bolster wear but tidy seats. Front seats are on subframes and are adjustable.
Rear seats are just wedged in place. Quite a good fit!
Carpets removed, just fitted with mats.
Small rev counter fitted to dashboard top.
Floors and boot solid.
The car runs and drives great. Very tractable, and has a nice powerband of 2500-5250 rpm. Feels like 90bhpish.
We attracted a lot of interest at the Manx Classic, with loads of people commenting how great it was to see something different and how well it went.
No major rot, a couple of scratches and scrapes, worst being a couple of scabs under the front indicators. Someone has replaced the rear arches at some point, and made a nice job of it.
I have a few spares to go with the car too.
Car is in Penisitone, South Yorkshire.
I think its worth £850.