This story begins, as so many of them do, with the brilliant idea of going to buy a cheap turbo car. In the dark, and the rain.
After a cursory test drive, I acquired an ST185 Celica GT-Four, complete with boy-racer Turbosmart blow-off valve and 17" chromies. The window tints were peeling, the car stank of cigarettes and I couldn't tell how fast I was going because of the blue LEDs in the gauge cluster. It made horrible scraping noises, but I was promised that a new wheel bearing was on order and would be included in the sale when it arrived. All of this was overlooked, because it was the car from Sega Rally and it went choo-choo!
The initial plan was for the car to be a daily driver, with the occasional opportunity for it to be used in motorsport. At the time I was driving a 1.3 litre Suzuki Sierra, so I was feeling the need for speed!
The photos below show it being used in a round of OZGymkhana, which is a sort of "Ken Block-style" tarmac khanacross with donuts around cones.
ozgymkhana.com.au/
In case you are wondering about the two numbers, this is because the car was double-entered, with my good mate Rexy sharing the drive.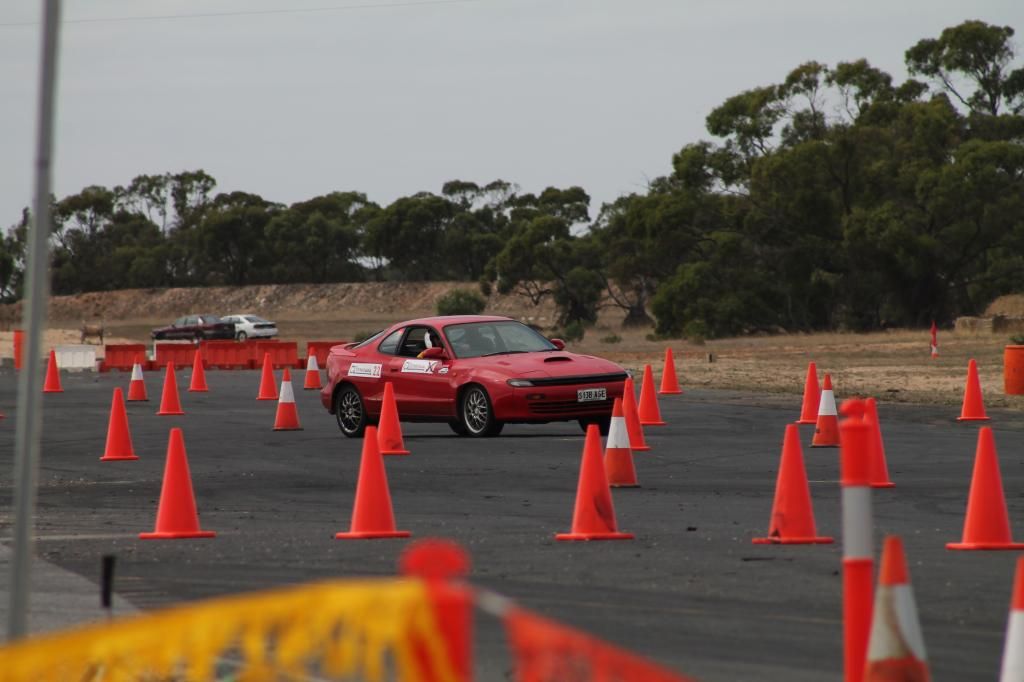 We only used the GT-Four once in OZGymkhana, because it was quite eventful! We had a lot of initial teething issues, including the spectacular moment of the car spitting the blow-off valve off the end of the pipework and shooting it about 10cm away into a tangle of hoses, with a disturbing sound which made me fear that the engine had just exploded. The main problem though, was that the handling on tarmac is best likened to a three-wheeled shopping trolley. I blame this mainly on the 25-year-old suspension bushes and dampers, but also partly on the fact that the car is rolling on the cheapest Chinese ditchfinders that the local tyre shop could provide. Here's a
video of the action:
After this event, we have subsequently decided to do all of the OZGymkhanas in Rex's Mini Clubman, which is running a hot A-series race engine on twin SUs and 10" semi-slick tyres.
More details to follow...