How the project currently sits: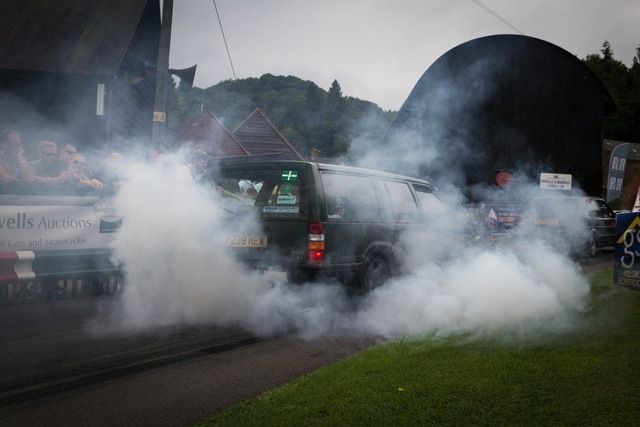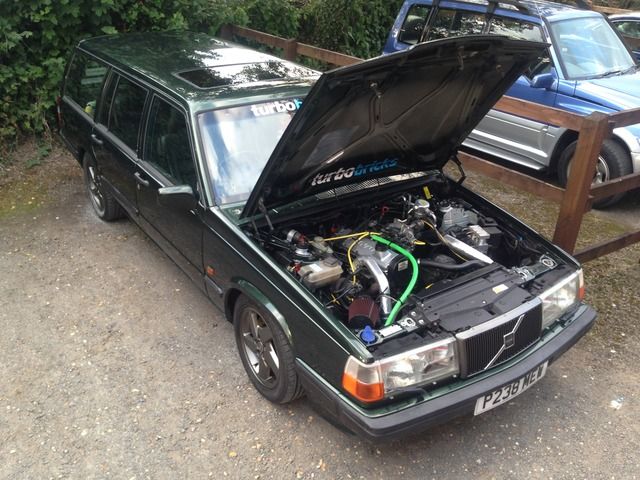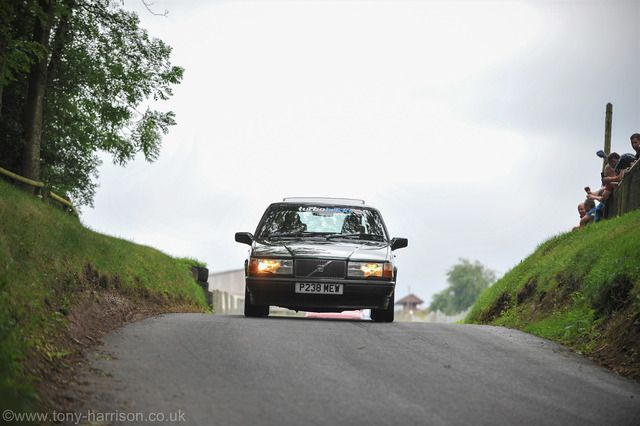 And onto the build thread:
I used to have this 940, 2.3, Turbo, Manual, Welded Diff etc which was great fun, went sideways everywhere and gave me the "volvo bug".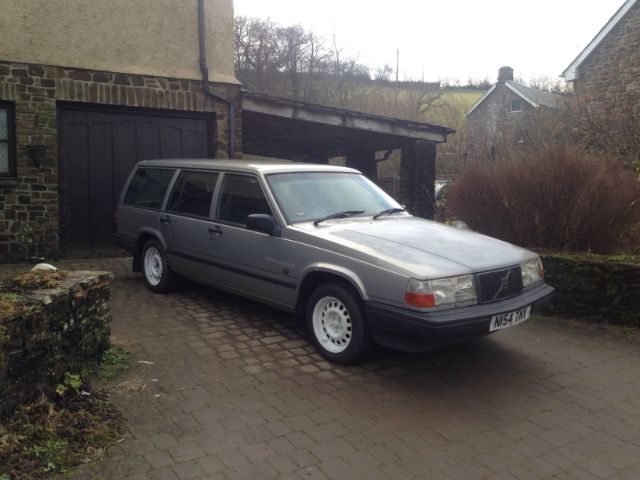 Unfortunately due to it being my only car at the time I couldn't continue to run it with the mileage I do each day for work, not to mention the rate it chewed through tyres even being sensible with the welded diff.
Fast forward a few months and the purchase of a Diesel Ford Focus daily and a decent tax rebate, I was in the position to buy another car, many people would buy something sporty/sensible/nice - I chose to get another 940.
Fortunately a friend was selling his, he had purchased it with the intention of modifying it but was unable to and it spent most of its time parked up.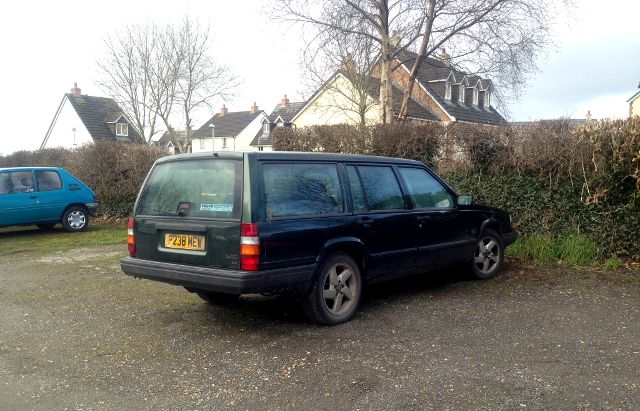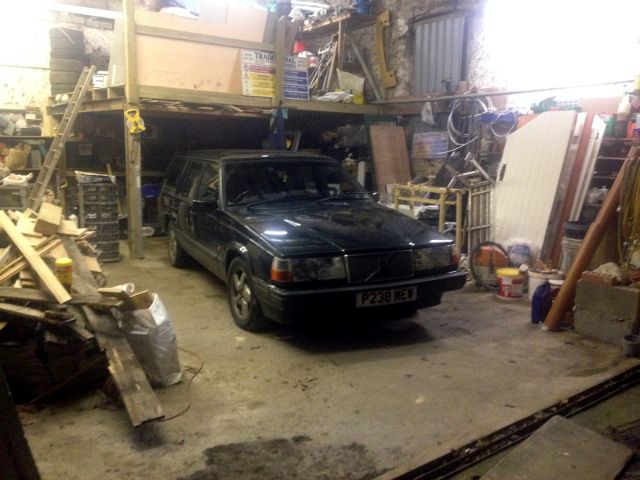 1997 (late) Volvo 940 2.3 Turbo auto.
- Almost full history, every tax disc, receipts for all work and it has been serviced by Volvo yearly for most of its life (the main owner actually paid over £700 each year for a complete service including cambelt!)
- High spec; coloured bumpers, leather interior, electric everything
- AW71L gearbox - not as favoured by most as people like the manual for Drifting, but these Automatics take more power than the Manuals and it's a better box for drag racing, especially if you do the accumulator mod.
It also came with this little 240: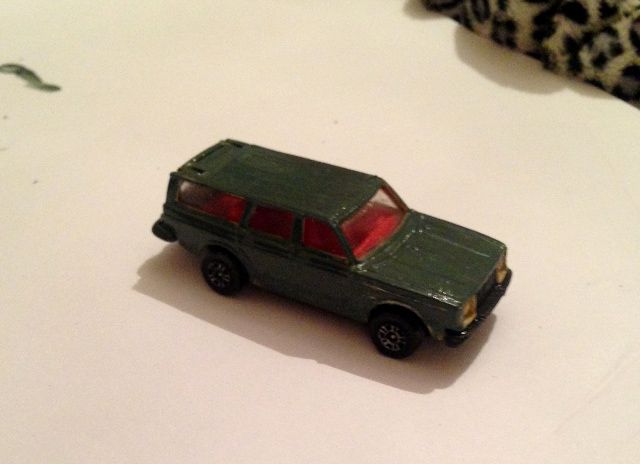 Gave it a wash and it scrubbed up well, the Emerald green is a really nice colour in sunlight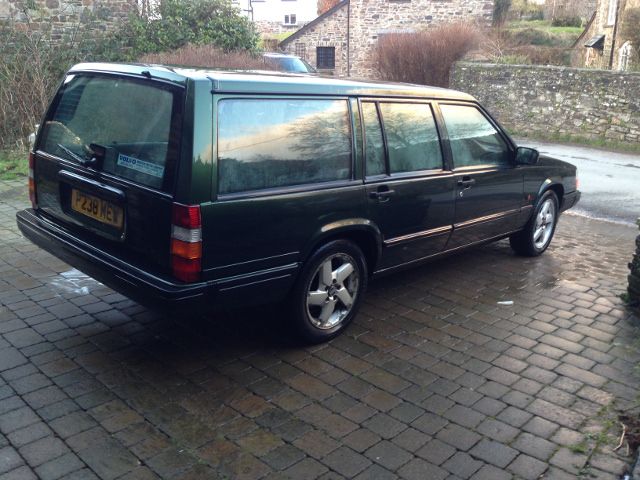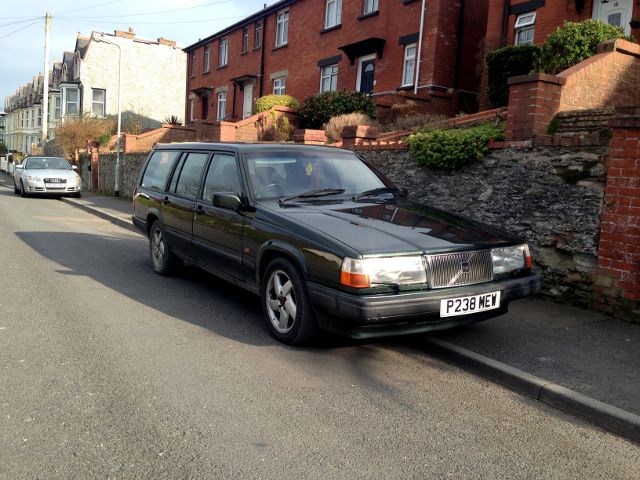 What better way to get the feel of it than a couple hundred mile drive along the local Devon coastal route through Minehead, Lynmouth, Ilfracombe etc
Although I plan to refurbish them properly, gave the wheels a little blow over in situ on the drive way...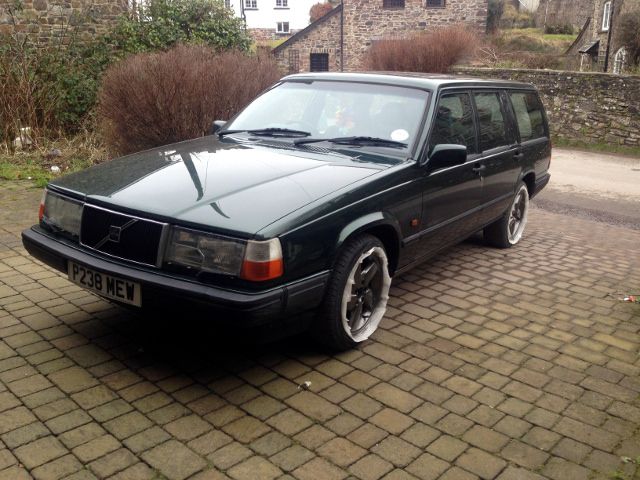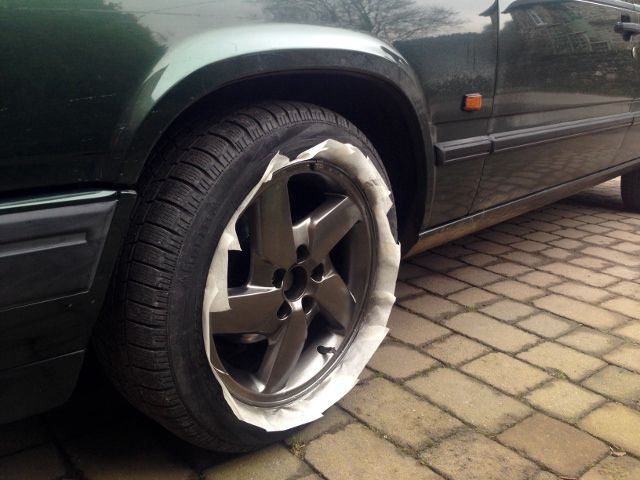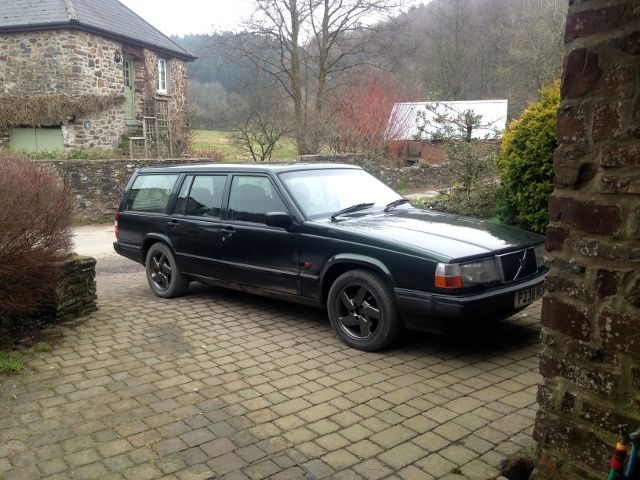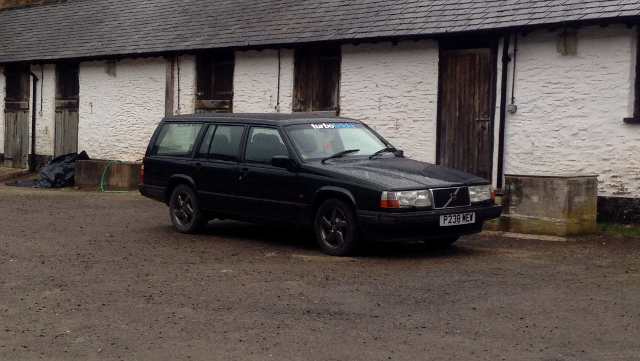 For those that don't know, these 940's use a Bosch management which adjusts fuelling up to about 15psi and the internals are virtually bulletproof, so you can quite literally crank the boost up on them and they'll compensate, with a chip it will go even higher but "estimates" it. There are people bolting large Turbo's and running over 2 bar (300bhp+) on standard Engines and management without fault.
So some chinese eBay goodies were purchased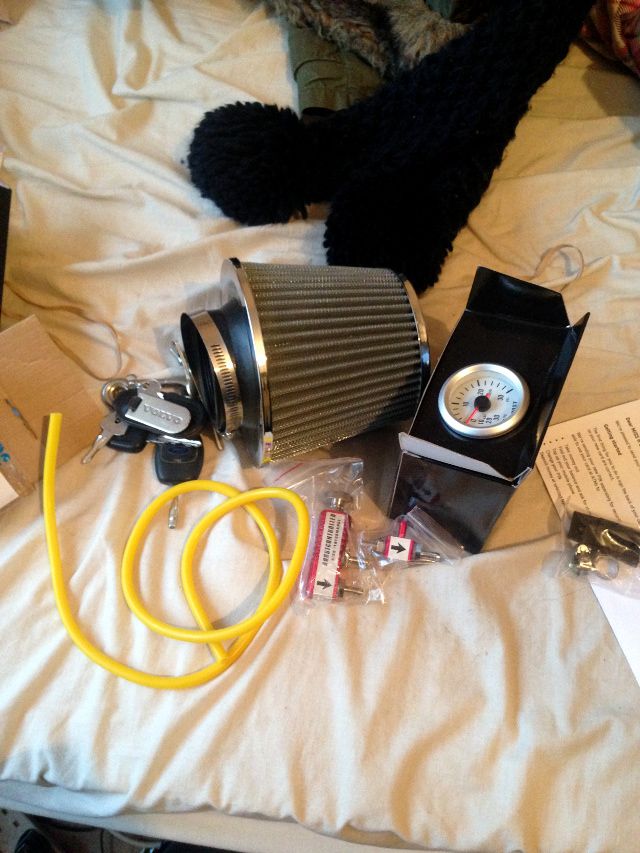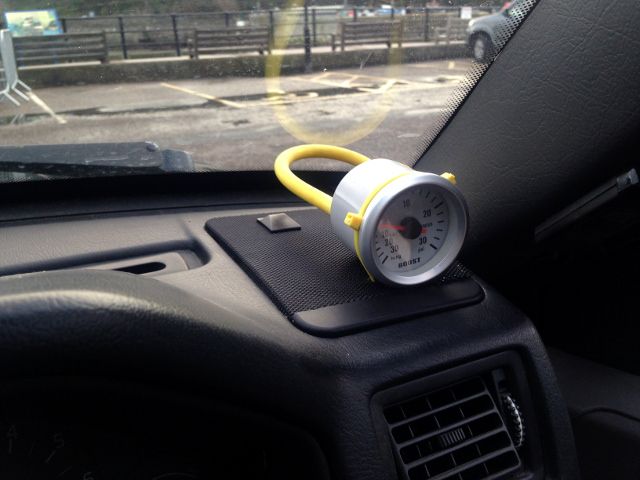 Went to a meet with a few friends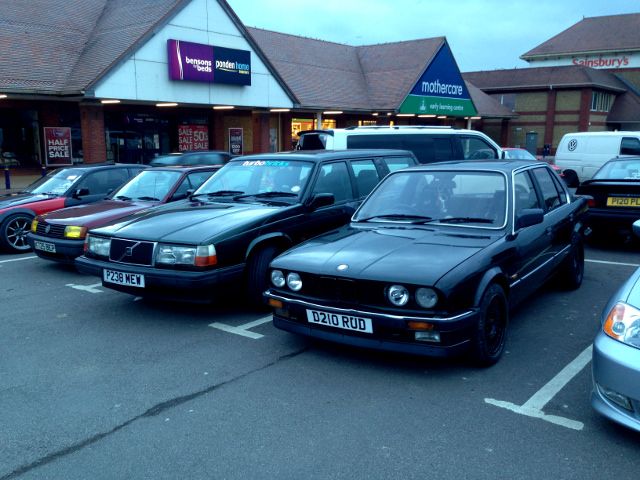 Then my Exhaust proceeded to fall off, the Exhaust on the 940 is incredibly restrictive, I found on my last one they like to blow apart at the middle to when you're running lots of boost, which this did.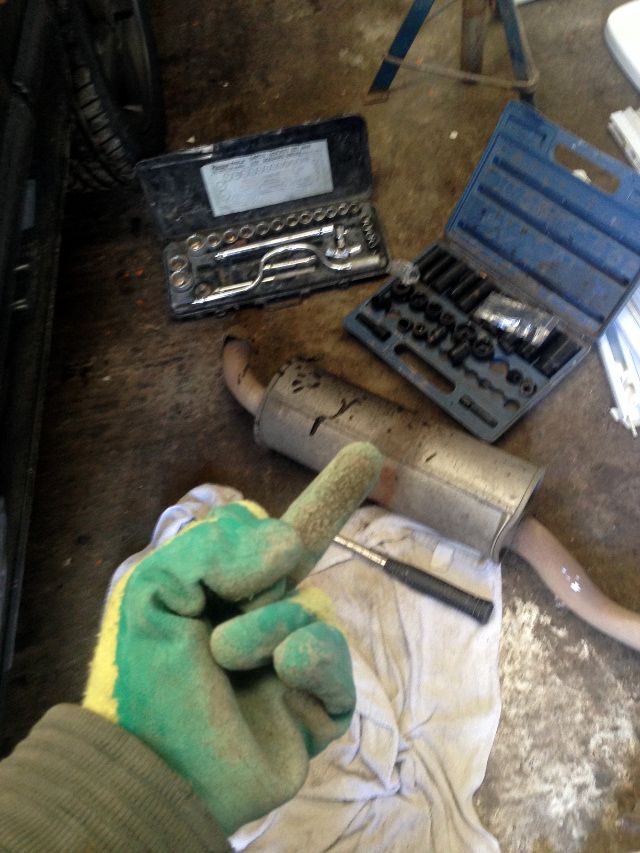 Pulled my ignition (EZK) unit and cracked it open to see if it's the chippable type; some have an additional PCB which you can quite literally plug various aftermarket chips into which will raise the rev limit, remove the immobiliser, improve the mapping and take off the boost cut.
Unfortunately mine is the wrong type, you can just plug a chippable one though which will work fine, this is a mod I'm planning to do but not at the minute, they're pretty desirable and don't come up often for long (usually fetching half the value of what you can buy a 940 for).
Started work on cleaning my Engine bay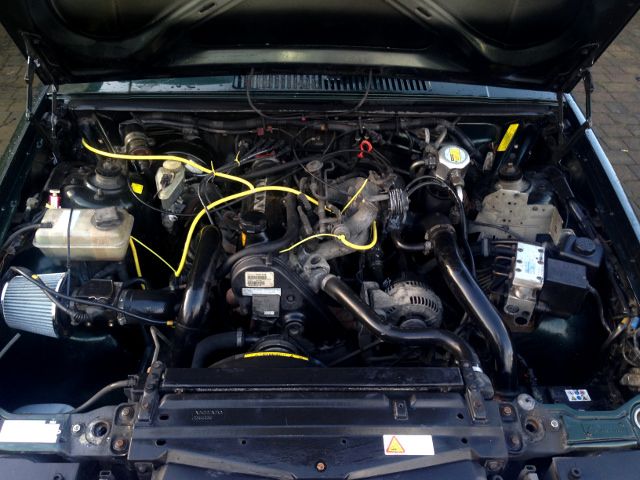 Time to sort the exhaust, the only way it should be done on a car you don't have to drive all the time, straight off the Cat and out the side of the car losing over the half the overall length of standard Exhaust (which is beneficial). After I've MOT'd it I'm going to reduce the length even more and come off the downpipe and right behind the front wheel.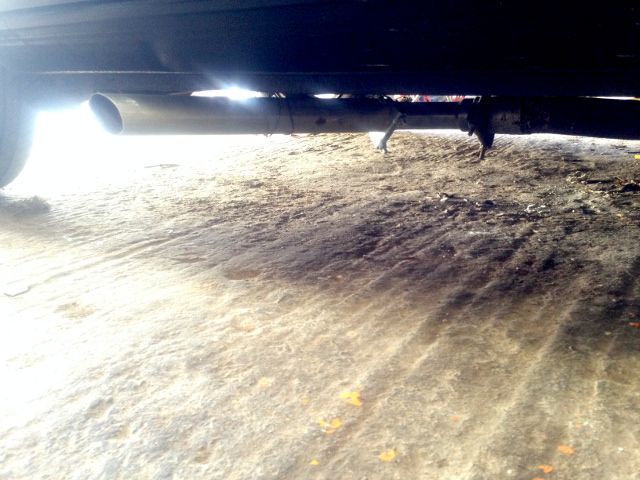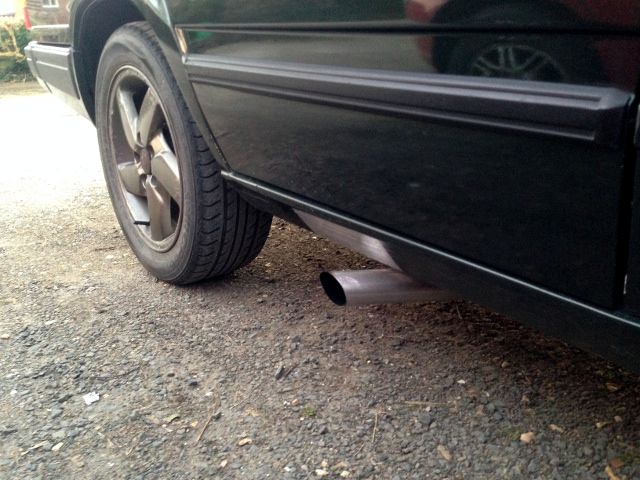 Bum Dyno tells me that the car spools up a little easier and is more eager to accelerate. As is with Turbo cars it's not too loud at idle, when it comes onto boost the car however does its best impression of a Jet engine, coupled with flames and bangs on the overrun (not that I'm complaining).
Went shopping with the Girlfriend and came back to a 940 friend, you can always tell people into their Volvo's, people driving everything from 30 year old to 3 day old ones will give a wave/flash to each other or come over and have a chat.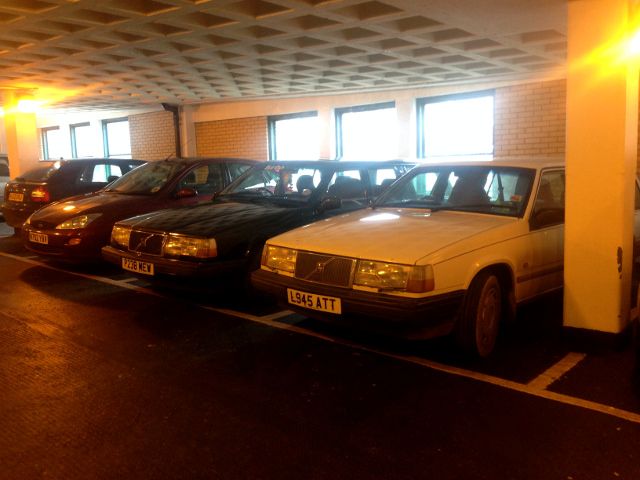 Had to park next to another 940 whilst out one day!
Various little jobs were done in between such as a full service including all leads, plugs, fluids etc. Then the car was cleaned up properly for its first Drag outing.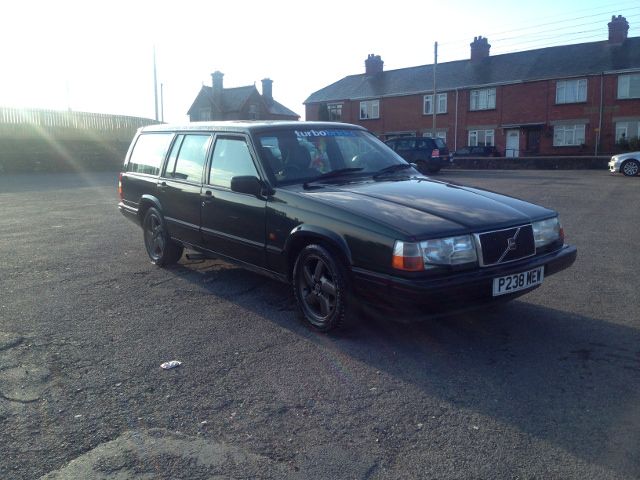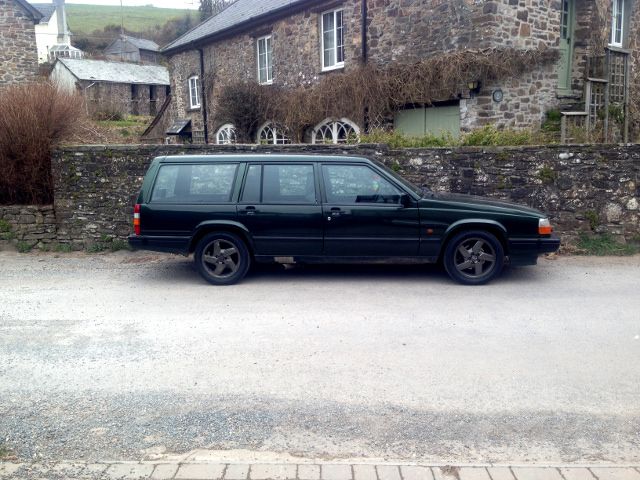 There was a small amount of competition there, was amusing seeing this 458 beaten by quite a few more serious drag cars though.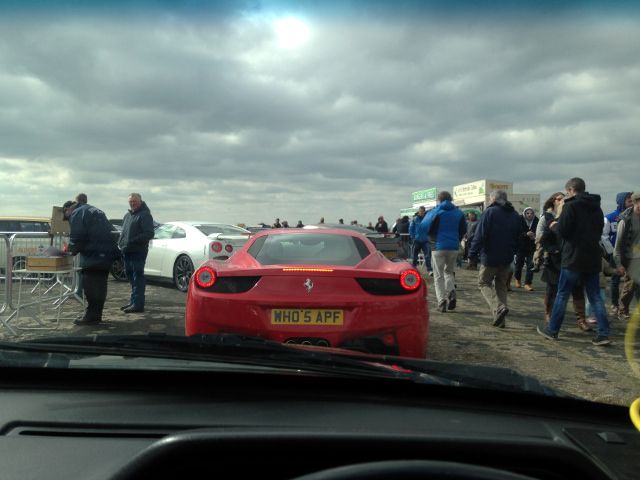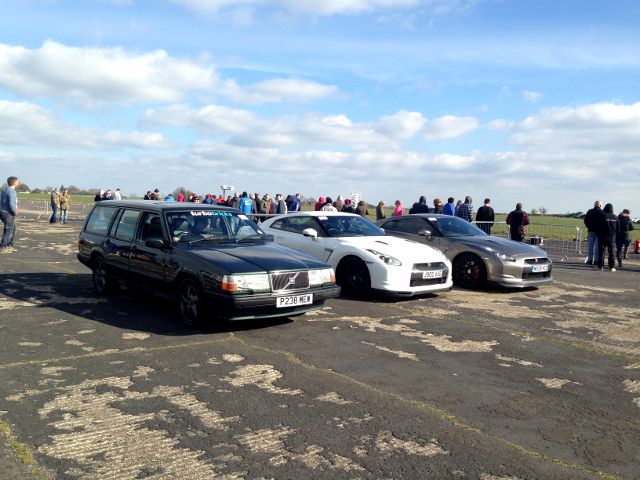 First Drag event went incredibly well, I ran in complete road guise (full interior and road tyres), the car had a bit of an issue blowing the wastegate open at 10psi rather than 13 so it wasn't even at full power! learnt a lot about the car, what needs doing next and I've realised Drag racing isn't just driving in a straight line!
I even made it onto the first page of 60ft results, not bad for a £350 2 tonne Wagon.
Wasn't last in class either as well, great success!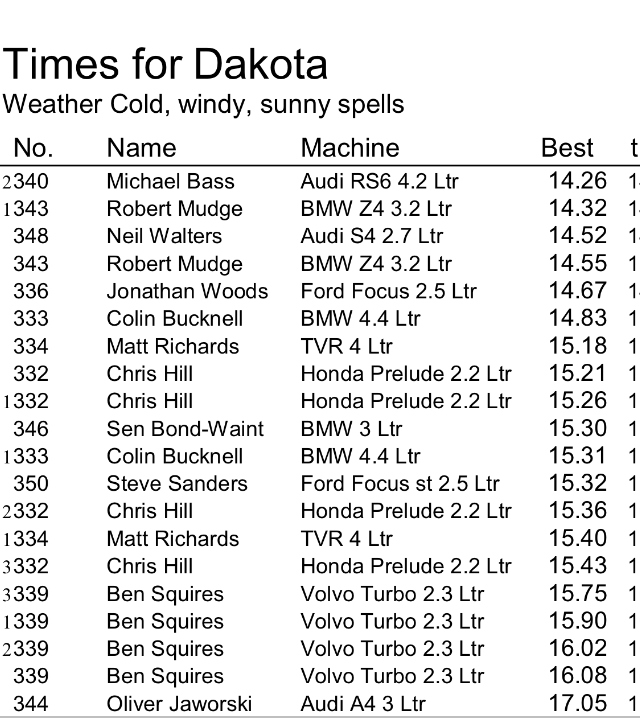 Next event is May 9th, plans before are:
- Subtle looking but effective bonnet vent as under bonnet temperatures were incredibly high.
- Replace standard Intake Elbow for a solid pipe into standard cold air feed built into the wing.
- Fit a helper spring to the actuator or replace it entirely for an adjustable one and remove the manual boost controller.
- Also going to remove the interior for the next even, it apparently weighs near 100kg !