&nbsp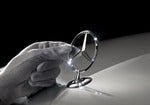 We're not doing this again are we Dan?

We have to try and make a set of rules fit everyone whilst still being relevant to what RR is about. There's going to be outliers and things that seem unfair or weird, but in the end, the founders of RR know what the forum is about.
Is a lowered 1997 car more interesting than a stock 1997 car? In most cases, yes.